Good news – it's super easy to get from Osh to Khujand (or vice versa) using the Batken/Isfara border crossing!
In this post, I'll explain everything you need to know about travelling from Osh to Khujand via the Batken/Isfara border crossing.
Overview of the Osh to Khujand route
The border crossing route can be broken down into a few different steps:
Minivan from Osh to Batken
Shared car from Batken to Kyrgz customs
Cross the border
Mashrutka or shared car from Tajik customs to Isfara
Mashrutka or shared car from Isfara to Khujand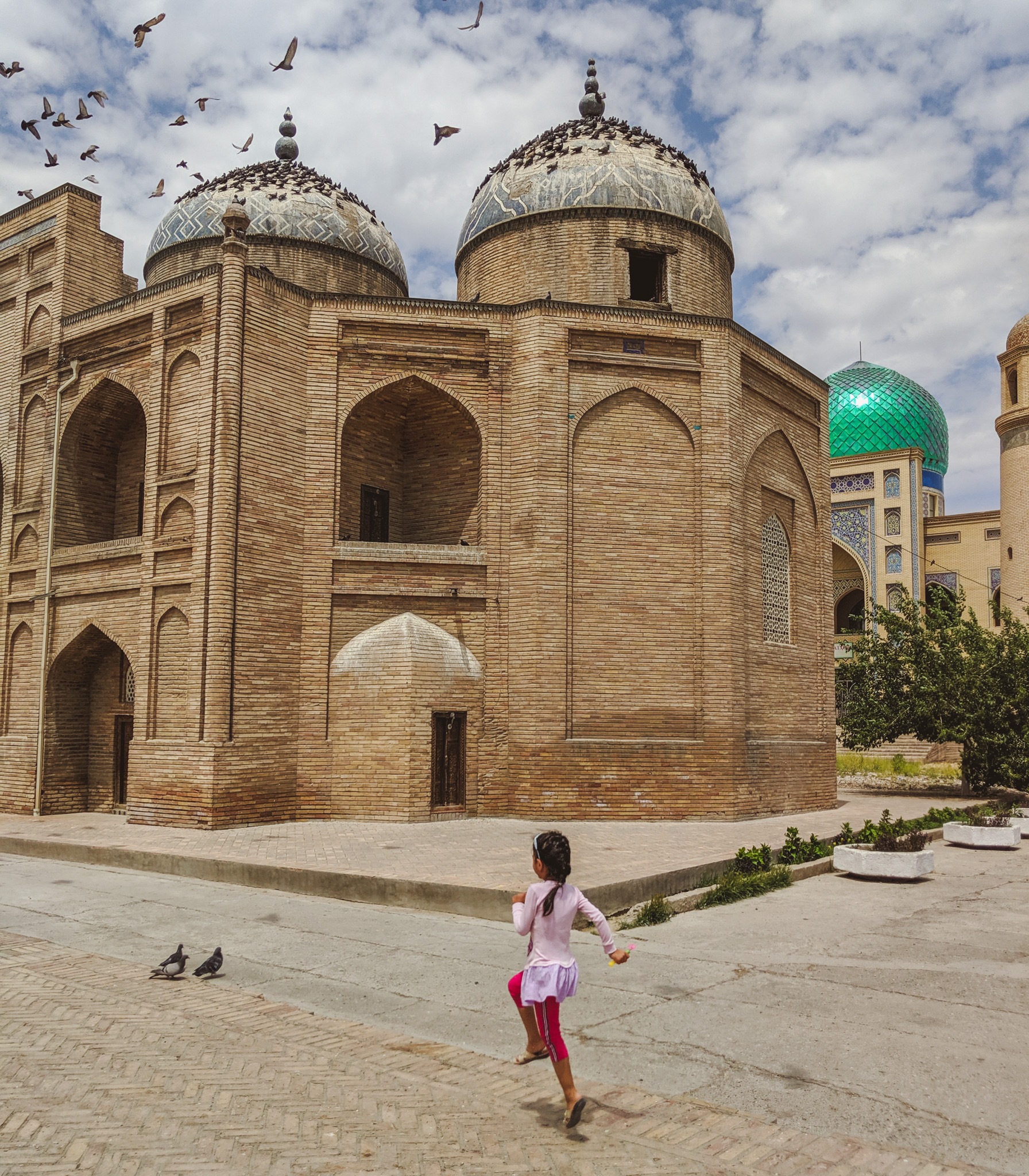 Osh, Kyrgyzstan
Osh is Kyrgyzstan's second-largest city, and a focal point for travellers going to/coming from China, Tajikistan, and Uzbekistan.
It's a great place to hang out for a few days before getting back on the road.
Where to stay in Osh
If you're looking for a place to stay in Osh, I recommend the TES Guesthouse.
It has a central location, great facilities, and friendly staff.
For people on a tight budget, Osh Guesthouse is the cheapest but isn't in a central location.
Osh to Khujand Border Crossing
Now, let's dive into the border crossing! You can easily make this crossing in a single day with public transport, I didn't leave Osh until 10 am and still made it to Khujand in time for dinner.
Getting from Osh to Batken
There are a few minivans per day on the route from Osh to Batken. They depart from the "New Central Bus Station" at 8 am, 9 am, 10 am, and 12 pm. Tickets are 320 som, and the minivan is actually quite comfortable.
The drive from Osh to Batken takes a good four and a half hours, so try to catch one of the earlier departures.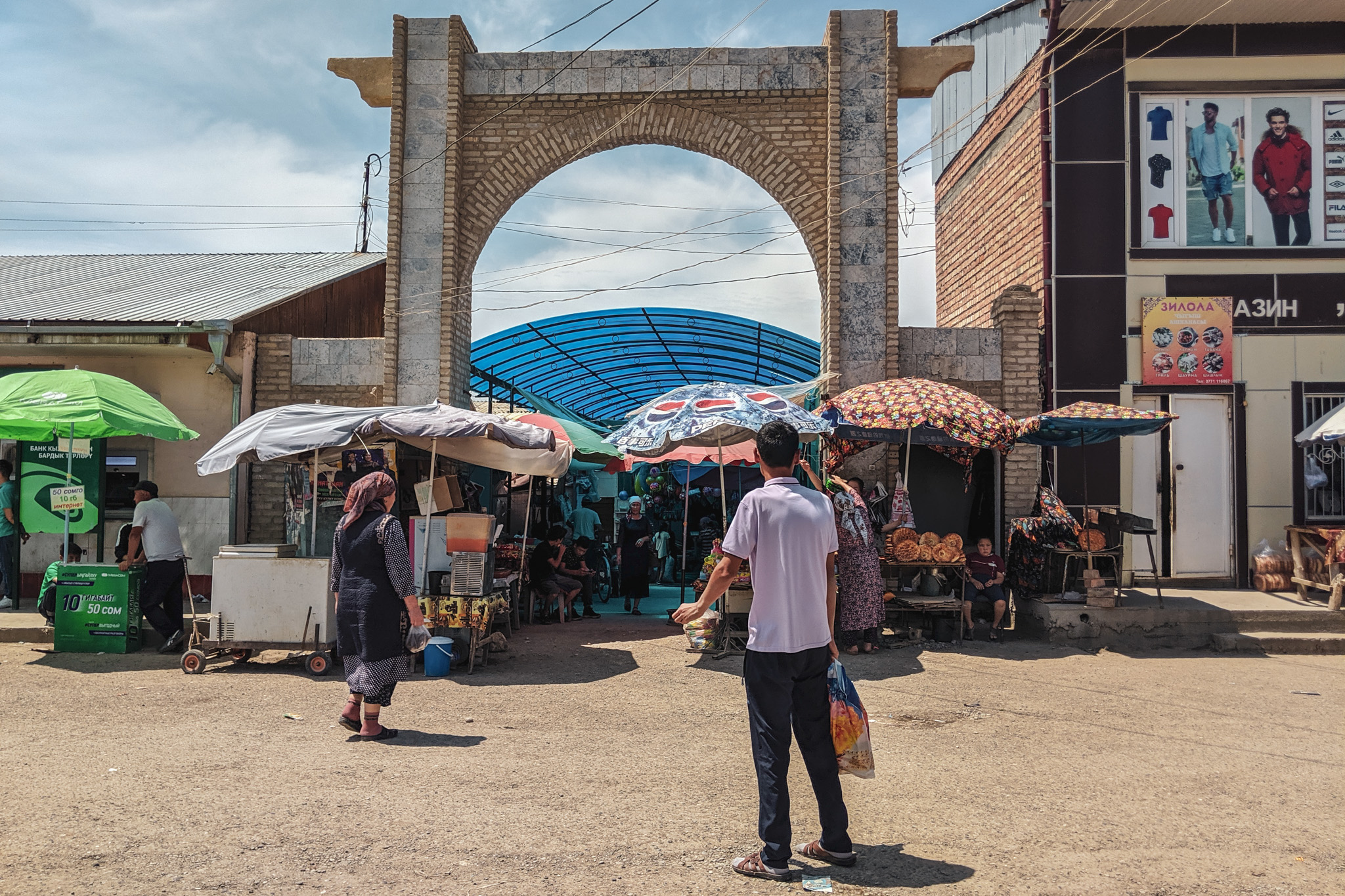 Batken to Kyrgyzstan Customs
When you arrive at the Batken bus station, you'll probably be approached by a taxi driver charging around 200 som for a ride to Kyrgyz customs. You can pay this, or walk about one hour to where the shared cars to customs depart from.
Shared cars depart from near the "Erkindik Statue" roundabout. If you can't spot the car, just ask some locals for "Isfara".
A seat in a shared car will cost 50 som.
Crossing the Kyrgyzstan/Tajikistan border
The actual border crossing is extremely simple, just make sure you have a valid visa (or don't need one) for the country you're crossing into.
In my case, I had a printed copy of my Tajik e-visa along with my passport.
I was quickly stamped out of Kyrgyzstan, and after a few hundred meters of walking through no man's land, I was stamped into Tajikistan. As I departed the Tajik customs, the officer said a loud "Welcome to Tajikistan!" 🙂
Tajikistan Customs to Isfara
Isfara is a little ways away from the Tajik customs, so you'll need to get a lift there.
You can take marshrutka 247 into town, or another shared car. There wasn't a marshrutka waiting when I crossed, and I didn't want to wait around. I took a shared car for $1.
Getting from Isfara to Khujand
There are shared cars and marshrutkas that drive this route. I opted for the shared car as it's a lot more comfortable, and paid 40 somoni. I believe a marshrutka should cost between 10 and 20 somoni.
The drive from Isfara to Khujand takes about an hour and a half.
If you need to get somoni in Isfara, just ask around near where the shared cars leave from for a money changer. I changed $20 and they gave me a great rate.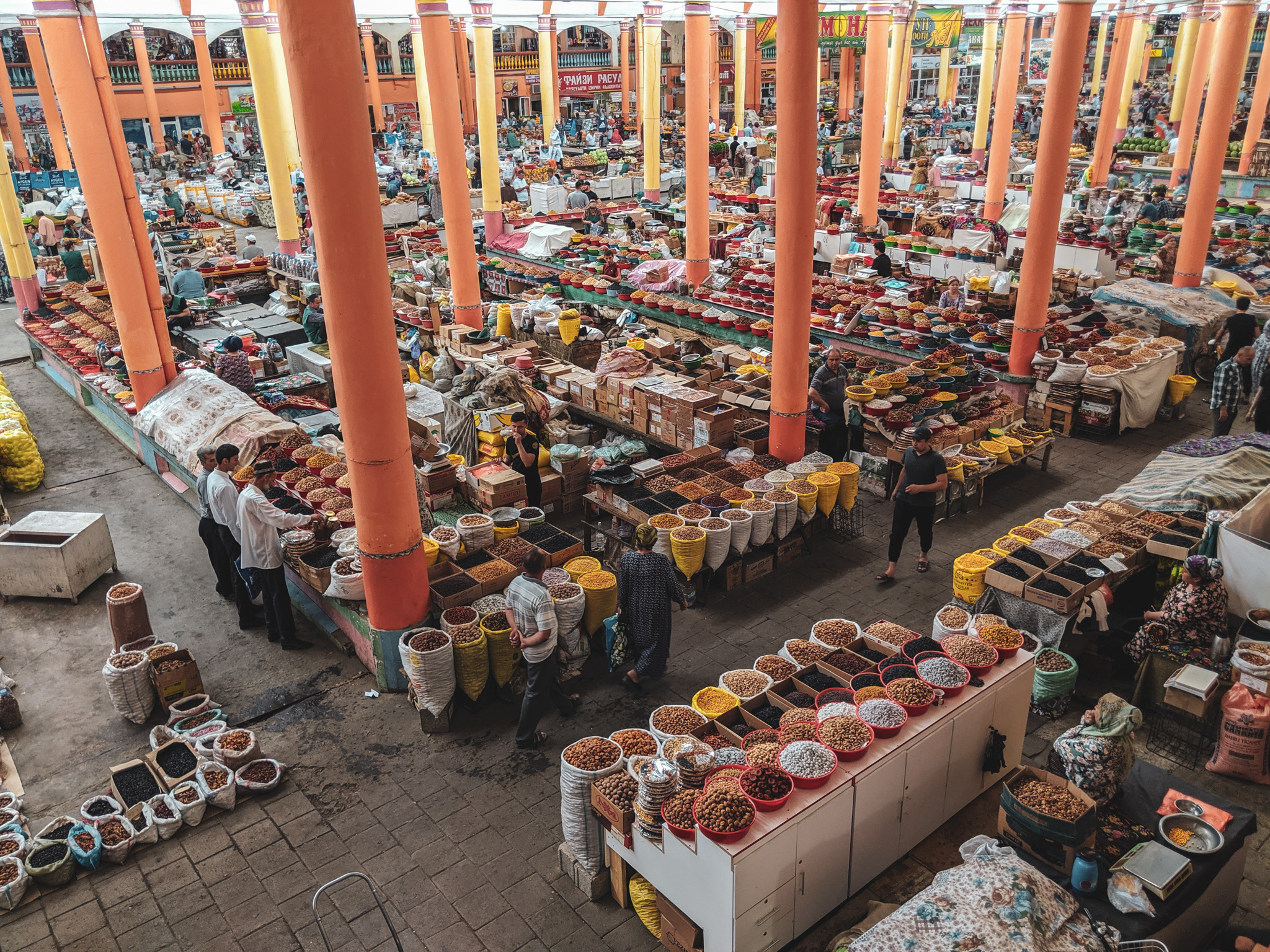 Khujand, Tajikistan
Tajikistan's second-largest city, and formerly known as Leninabad.
I only spent a night in Khujand before continuing to other parts of Tajikistan, but it's a nice city to just walk around. Be sure to check out the Panjshanbe Bazaar, it's really cool and you can find anything you'll need there.
Where to stay in Khujand
After you've arrived in Khujand, you'll need a place to stay!
There's only one hostel here, called the Somoni Hostel. It's a nice hostel located right downtown, although it is a bit expensive for the region. Not many other options, though. Breakfast was included, although it was a pretty sad breakfast.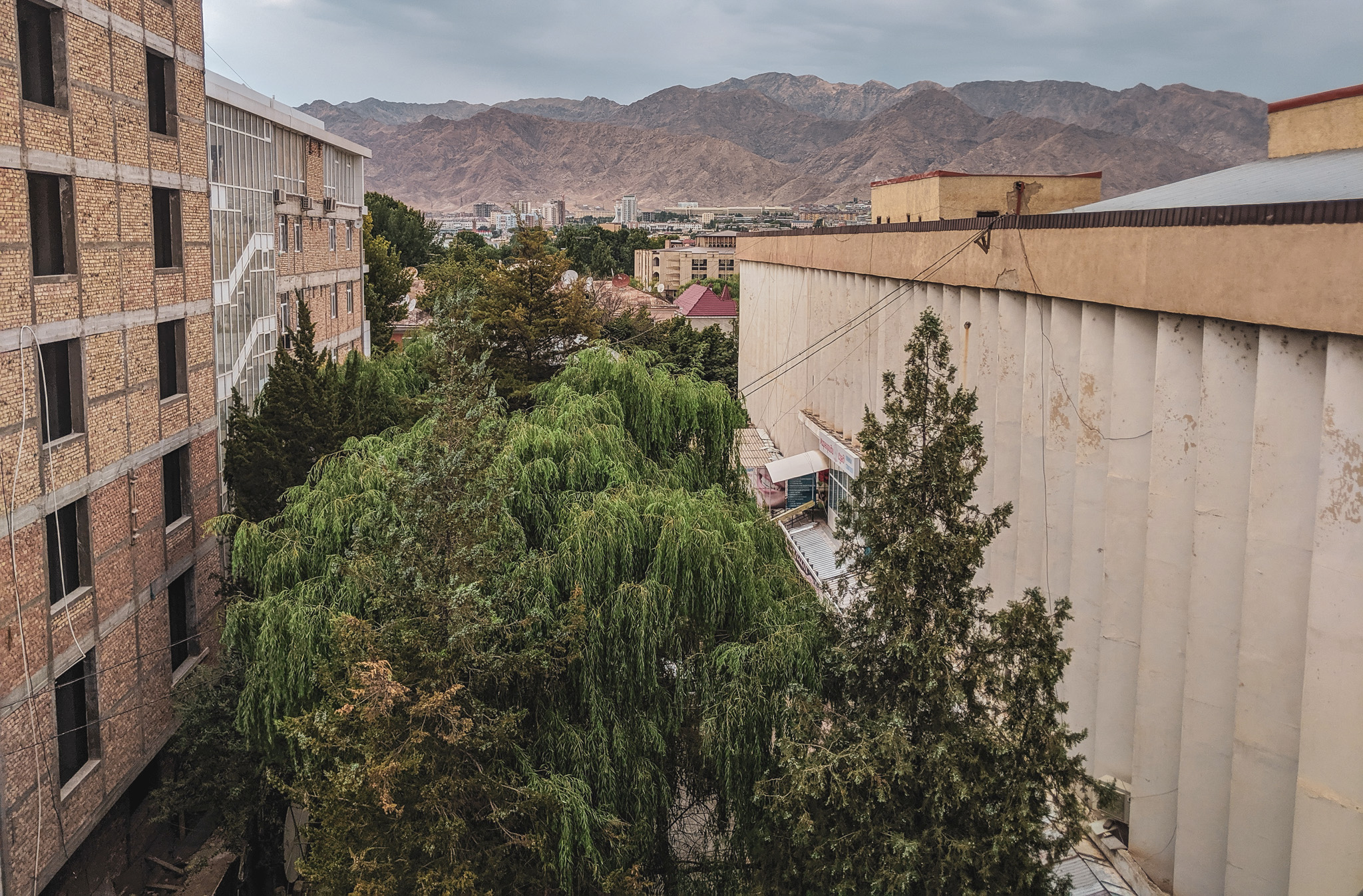 Money & SIM Card in Khujand
If you need to get some somoni from an ATM in Khujand, I recommend using the "Kazkom" ATM. It accepts both Mastercard and VISA networks.
In my experience, WiFi in Tajikistan is ridiculously slow, especially compared with neighbouring Kyrgyzstan. I'd recommend picking up a SIM card while in Khujand.
Get TCell or Megafon (or both). Megafon is a bit more expensive (around 100 somoni for 3 GB, unlimited social media), but it does have LTE in Dushanbe (TCell is limited to 3G in my experience).
It's quite easy to get the SIM at any of the TCell or Megafon shops in Khujand, just be sure to bring your passport.
Khujand to Dushanbe
From Khujand, I continued onto Dushanbe the next day. If you're looking to do the same, it's quite easy.
Ask your accommodation to call you a taxi to the Dushanbe shared car area (should be around 8 somoni from the city center). You can also walk there but it's about two kilometers and when I was in Khujand it was like 35 degrees so I decided to pass.
Shared cars to Dushanbe cost 100 somoni and the drive takes 5.5 hours and goes through the beautiful Fann Mountains. My shared car driver dropped me right off at the Green House Hostel in Dushanbe.
Osh to Khujand Conclusion
I hope this post helps you out with your Central Asian adventure! If you're looking for more info on any other Kyrgyzstan border crossings, check out this very useful post from Caravanistan.
Let me know if you have any questions, or have updates for the info in this post!
Check out my Kyrgyzstan travel guide for more info on backpacking around Kyrgyzstan!
Yay transparency! There are affiliate links in this guide. If you book or buy something using my links, I'll make a bit of money at no extra cost to you.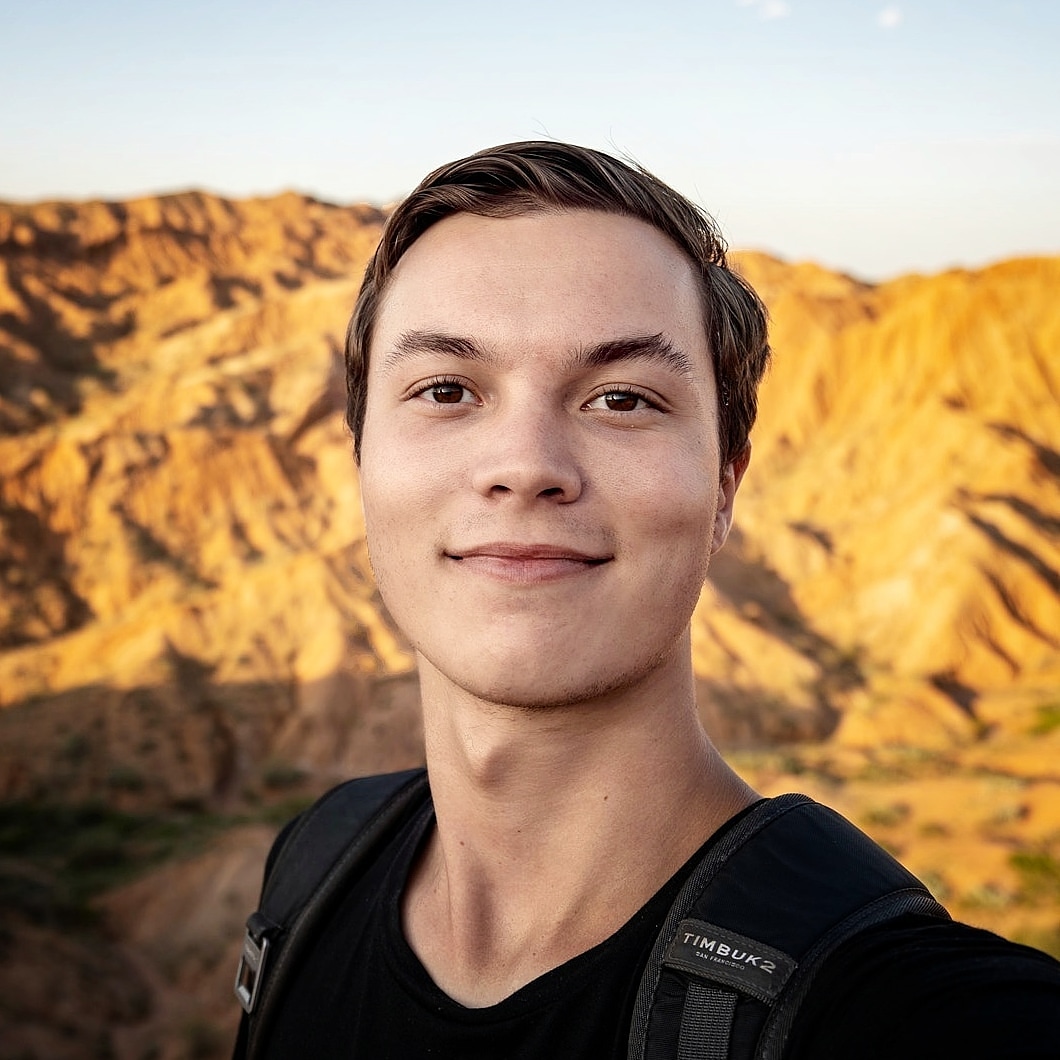 21-year old Canadian dude who loves to visit off-the-beaten-path places, climb tall mountains, and try delicious foods.