Welcome to On The Way Around
I'm Jacob, a 23-year-old from Canada, and I'm the one behind the On The Way Around, a blog about off-the-beaten-path adventure travel.
In the past few years, I've travelled around countries such as Afghanistan, Mongolia, Russia, Pakistan, China, and a ton of others.
On this site, I provide practical travel guides to these destinations – places to visit, budget, safety, getting around, and more.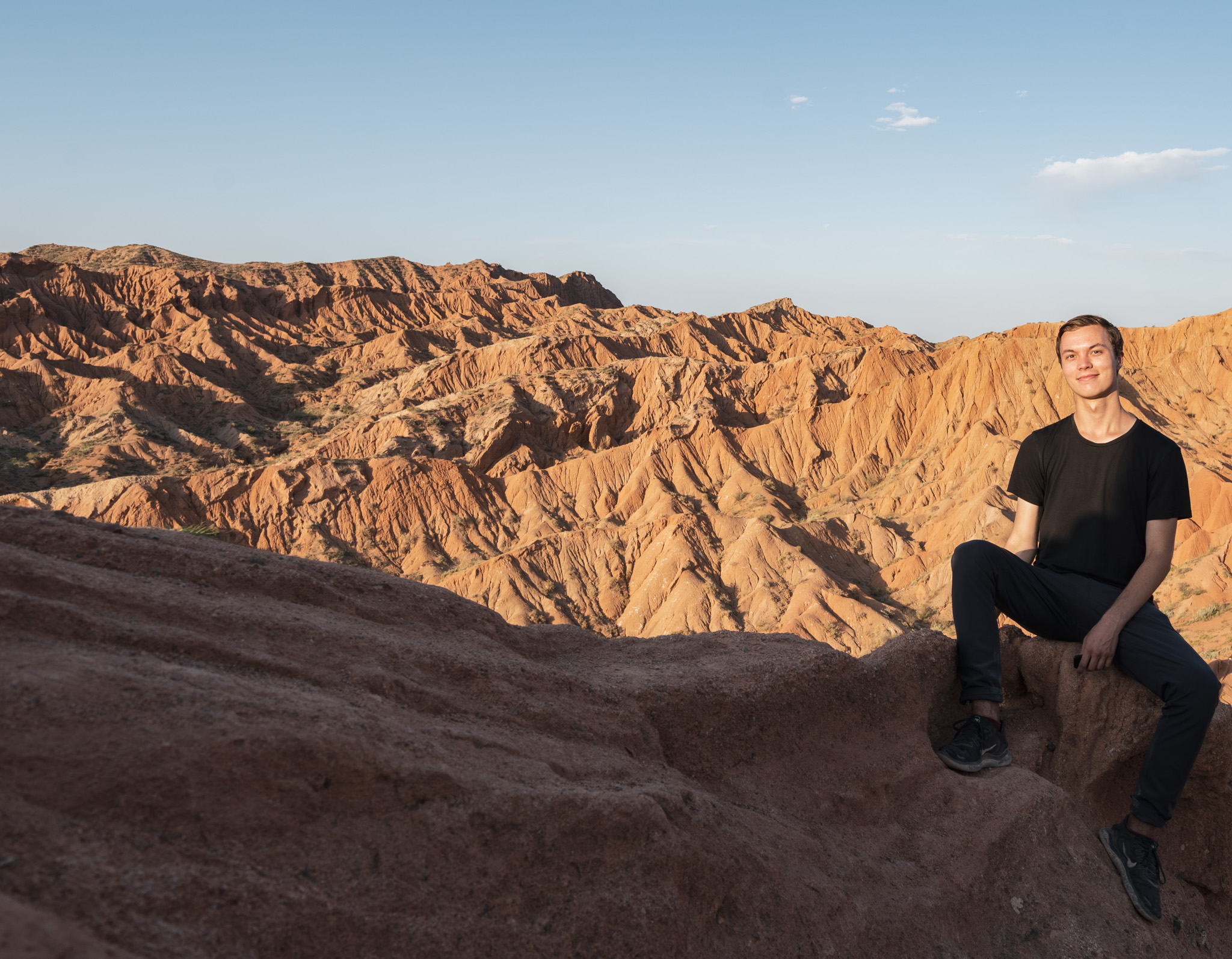 Here are a few more of the things I've done during my travels:
My Travel Style
When I travel, I typically stay in homestays or hostels, eat local food, and take public transportation (or hitchhike).
There are sometimes exceptions to this – if I'm in a city I'll often get an Airbnb for some privacy and to do laundry, and I'll go to non-local restaurants to have whatever food I'm craving at the time.
I splurge on coffee and like to go out to bars every now and then.
I prefer overland travel whenever possible. Flying is cool, but I'd much rather take a train ride and watch the scenery go by.
I'm much more comfortable when the weather is cooler, so I time my travels to be in places when it's not 40+ degrees outside.
My Photography Setup
I currently travel with a Sony A7iii – it's an amazing camera for its size. I carry two lenses – a 55mm f1.8 prime lens, and a 16-35mm f4 lens. I'd love to also have something with more zoom, but it's already heavy enough backpacking with two lenses.
I also carry a Gorillapod, but I don't use it that often. My favourite accessory is my Peak Design Capture Clip. It lets me attach my camera right to my backpack strap, and is perfect for hiking and mountaineering.
Want to get in touch with me? Feel free to use my contact form. Alternatively, message me on Instagram and I'll do my best to reply as soon as I can!
Other Projects
Lately, I've been working on a side project called SkinSort. It's an advanced skincare ingredient analyzer, routine creator, and product database. If you've got any interest in skincare (or want to learn more about it), definitely check out SkinSort.