Here are the best stops on the Trans-Siberian Railway, along with what to do, where to stay, and how long to visit each place for.
Travelling across Russia on the Trans-Siberian is something I'd recommend every traveller add to their bucket list. In August 2017, I travelled by train from Beijing to Saint Petersburg over the course of 5 weeks.
When planning my trip, I spent a ton of time trying to figure out where to stop along the way. There's a lot of interesting cities, but unless you have an unlimited amount of time you'll have to narrow them down a bit.
This post will help you pick the perfect Trans-Siberian Railway stops.
Best Trans-Siberian Railway Stops
These are the best places to stop on the Trans-Siberian Railway that runs from from Saint Petersburg to Vladivostok.
Kazan
While not directly on the official Trans-Siberian route, Kazan was one of the most beautiful and interesting cities I visited while travelling across Russia. It's located halfway between Moscow and Yekaterinburg and is the capital of the Republic of Tatarstan (a semi-autonomous region of Russia).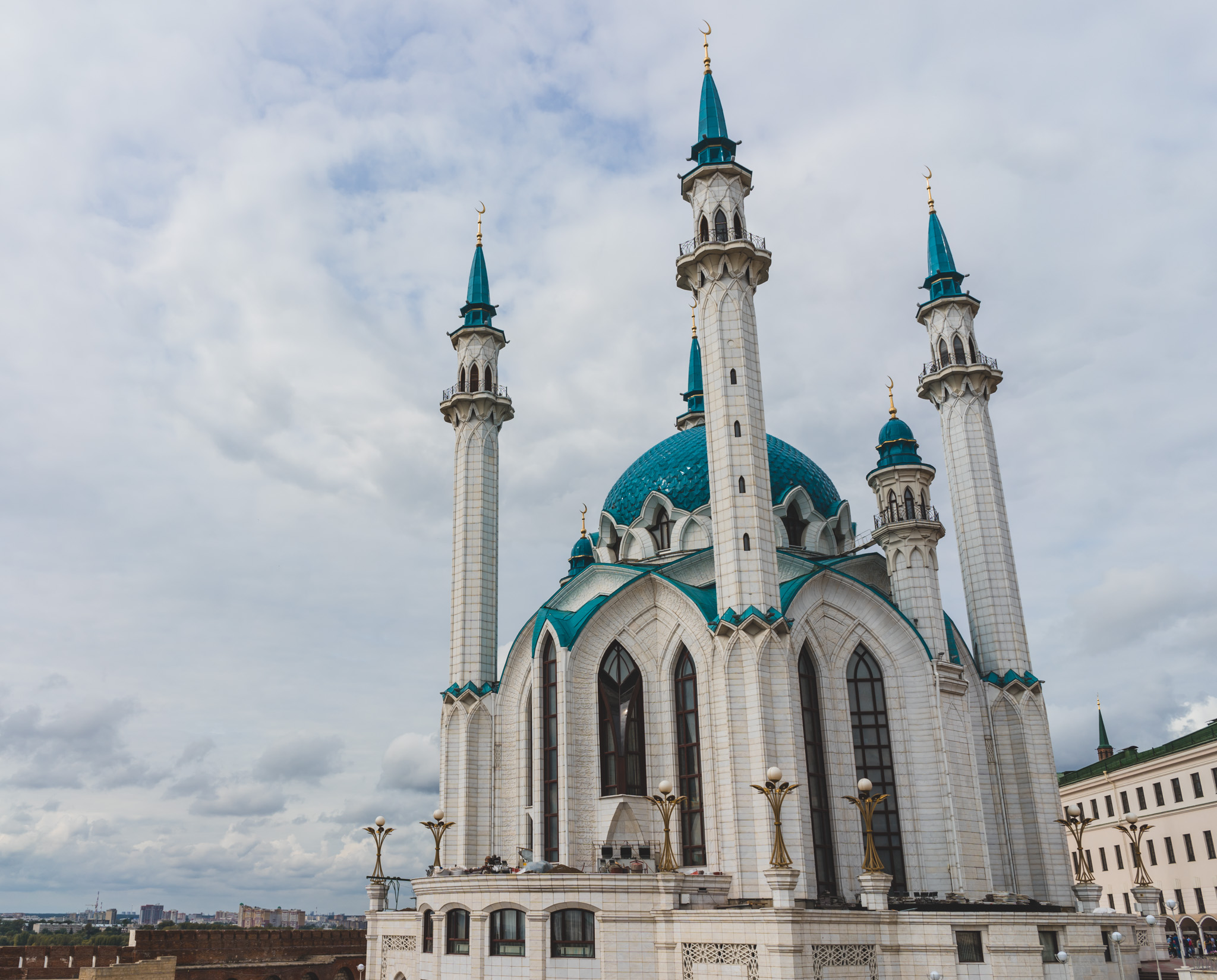 What to do in Kazan
Kazan's main attraction is the incredible Kazan Kremlin that contains the Kul-Sharif Mosque. Other than the Kremlin, Kazan has a very walkable pedestrian street with a number of cafes, street performers, and bars.
Where to stay in Kazan
I recommend staying at the Backpack Hostel Kazan. It's located on the main pedestrian street, within easy walking distance to all the main attractions.
How long to stay in Kazan
I stayed in Kazan for two days and was able to see all of the sites that I had planned on seeing. It's a really nice city though, so if you've got extra time don't hesitate to spend longer here.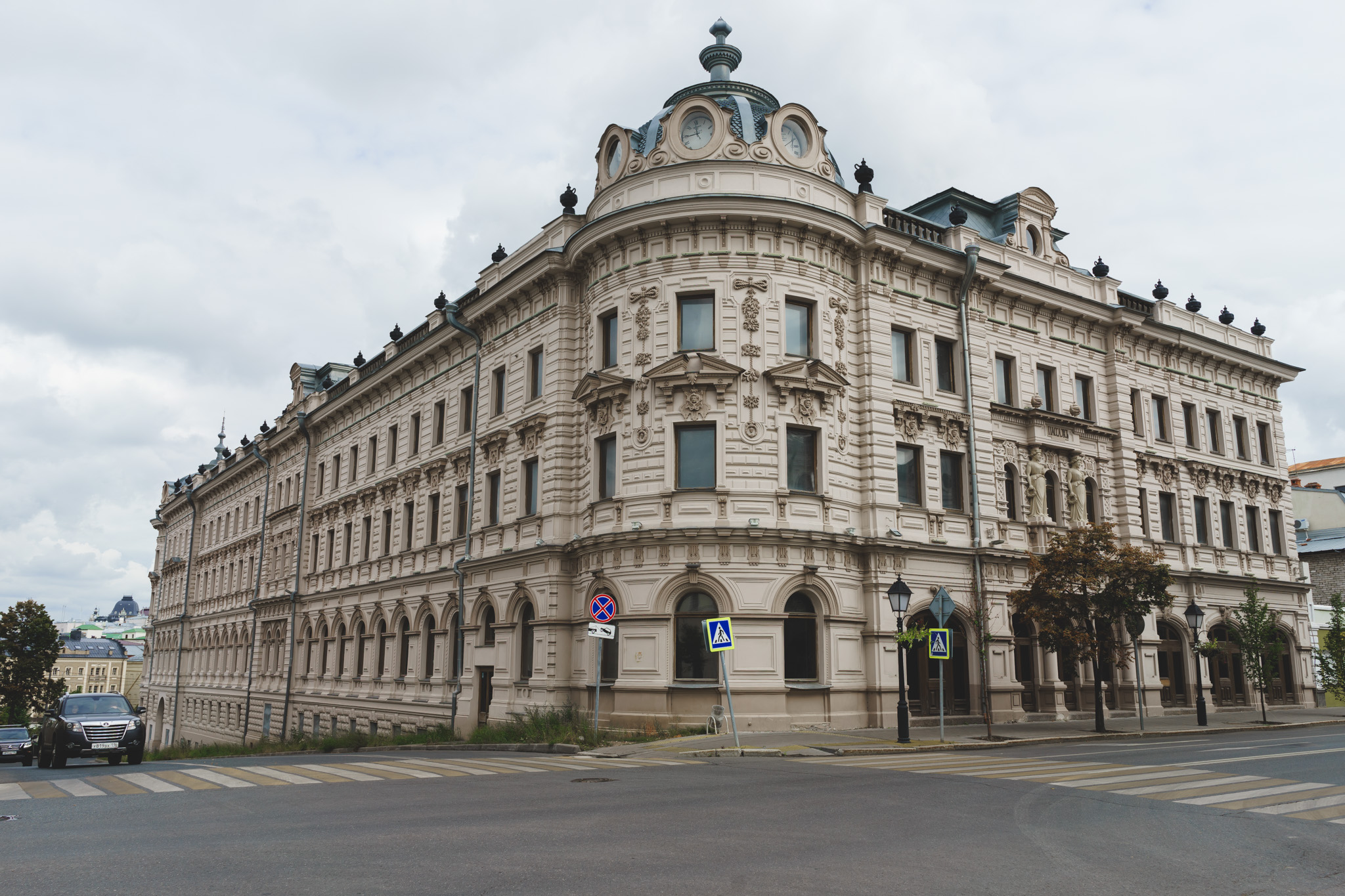 How to get to Kazan
Kazan is located about halfway between Moscow and Yekaterinburg, making it the perfect place to split up the journey between those two cities.
From Yekaterinburg to Kazan, it'll take between 13 and 19 hours depending on which train you choose. I always go with overnight trains to save a bit of cash on accommodation.
From Moscow to Kazan, the journey by train is between 11 and 13 hours. Again, there are convenient overnight trains, so I'd recommend taking one of them.
Irkutsk and Olkhon Island
Irkutsk is another place that you need to stop on your Trans-Siberian journey. While  Irkutsk itself is a very pleasant city and has enough to do for a couple of days, the main reason I encourage you to stop here is so that you can visit Olkhon Island in Lake Baikal.
There's too much to say about Olkhon Island in this post, so check out my complete guide to visiting Olkhon Island for more details.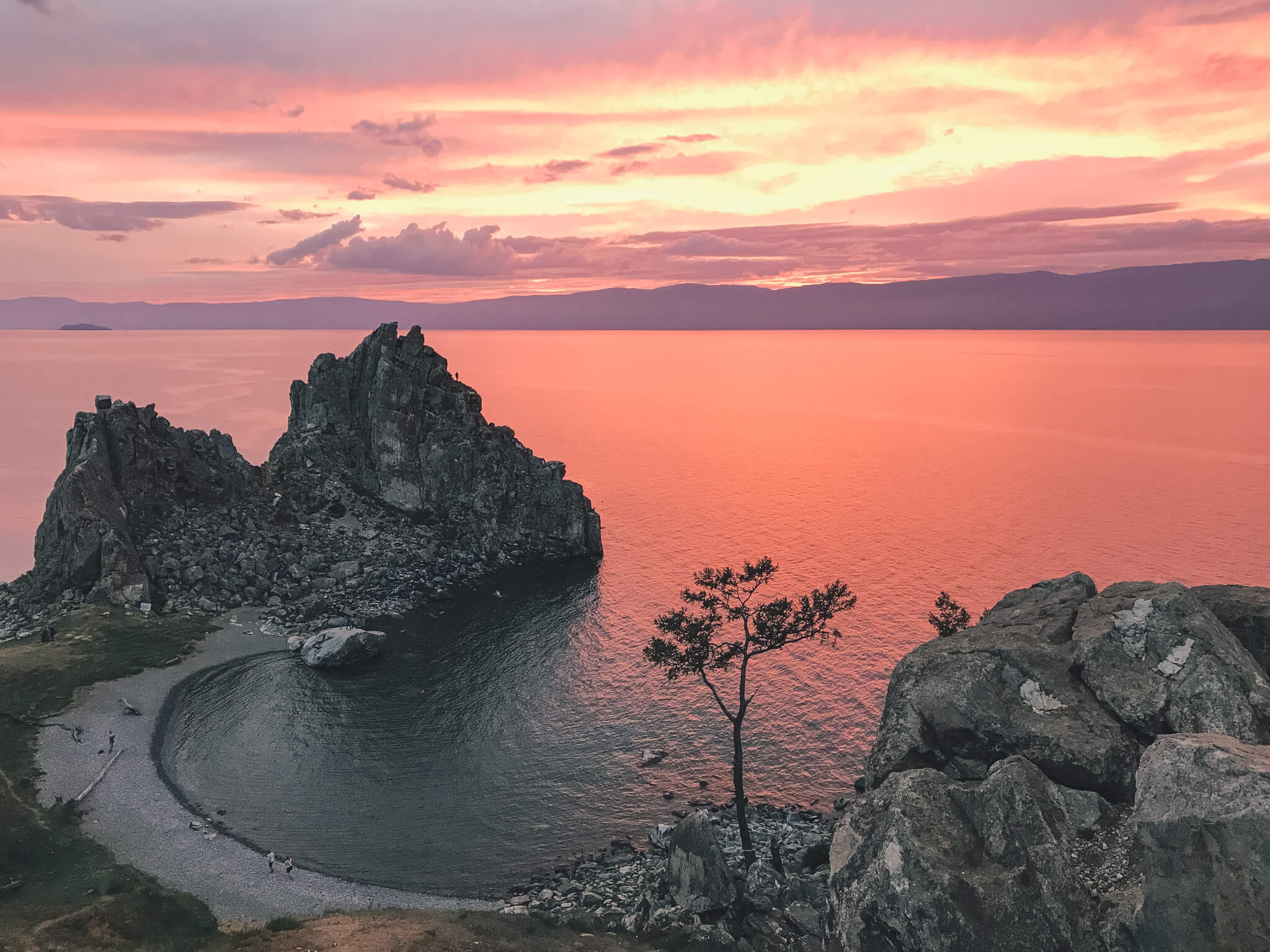 What to do in Irkutsk
Irkutsk is nicknamed the "Paris of Siberia",  and the name holds up. The historical center of the city is walkable, and its European style architecture is interesting, especially if you're coming from Mongolia and have been in other parts of Asia for a while.  Irkutsk has a few good cafes for getting some work done, my personal favourite being Engineeria Coffee.
Where to stay in Irkutsk
I recommend staying at the Baikaler Hostel in Irkutsk. It's well located and is able to organize transportation and accommodation on Olkhon Island for reasonable prices.
How long to stay in Irkutsk
To visit Olkhon Island you'll need at least three days, along with another day or two to see the sights in Irkutsk. Depending on the season that you visit, Olkhon Island may not be accessible. In this case, you could spend a day in Irkutsk and then visit the nearby town of Listvyanka on the shores of Lake Baikal.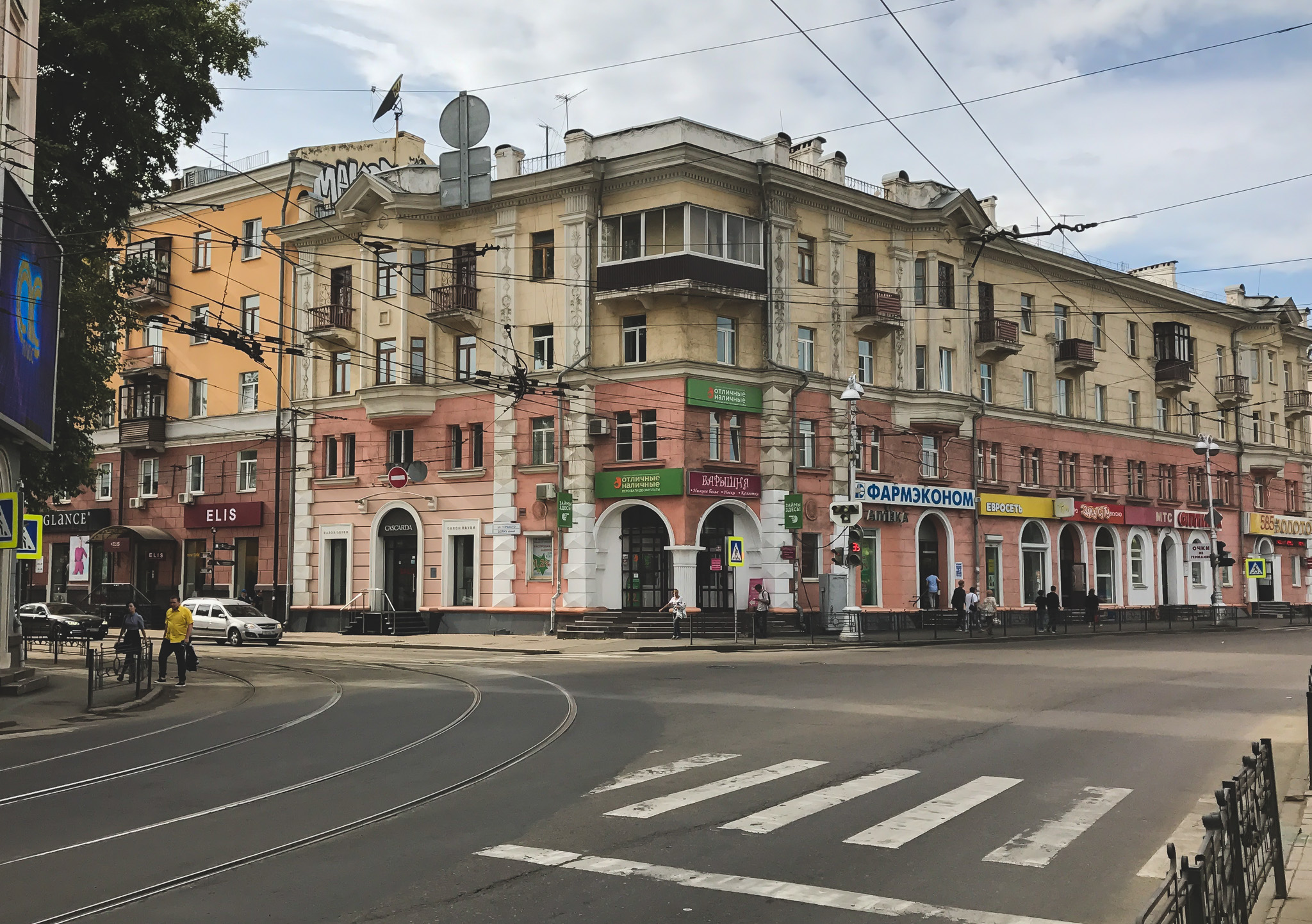 How to get to Irkutsk
Before heading to Irkutsk, you'll likely either be in Novosibirsk or Ulan-Ude.
The 1,600-kilometre journey from Novosibirsk to Irkutsk will take you anywhere from 30 to 33 hours on the train. Perfect amount of time to soak up the Siberian scenery and get to know the Russians in your train car.
From Ulan-Ude to Irkutsk is much faster, although still fairly long as the train needs to wrap around the southern tip of Lake Baikal. In total, the journey will take between 6 and 9 hours – perfect for an overnight trip (although the scenery as the train goes along Lake Baikal is beautiful during the daytime).
Yekaterinburg
Yekaterinburg is Russia's fourth largest city and sits next to the Ural Mountains, which divide Europe from Asia. It's a beautiful city that has quite a bit to do.
What to do in Yekaterinburg:
Yekaterinburg has some incredible churches and buildings near the city center. Be sure to check out the Church on the Blood and the Sevastjanov House.
There are also some great places to visit outside of the city. The Ganina Yama Monastery is an incredible complex located where the bodies of the Romanov royal family were discovered. Getting to Ganina Yama is a bit tricky, I took an Uber there and then a lengthy local bus back. It's probably best to arrange private transportation that includes a stop at the Europe/Asia border nearby.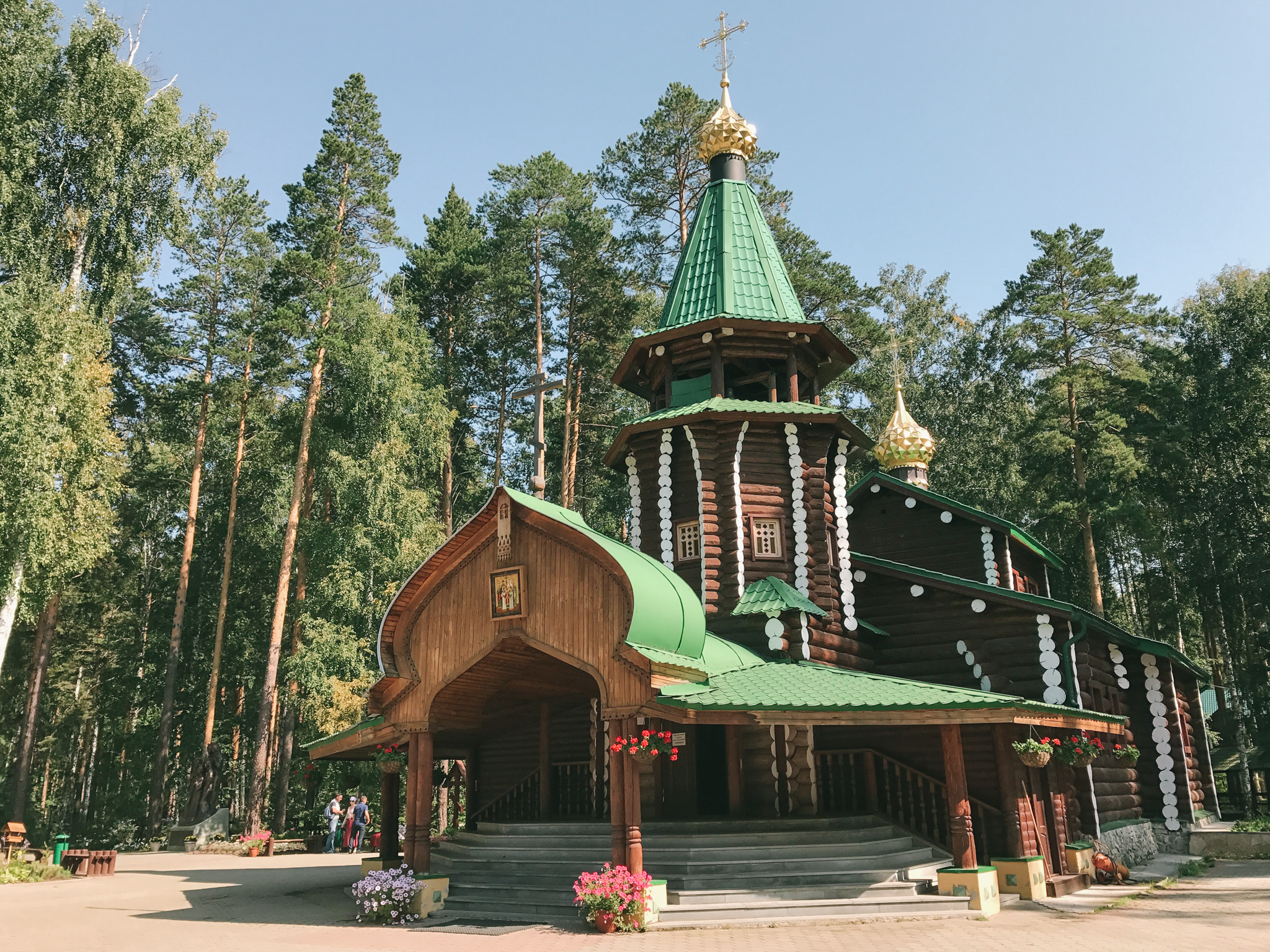 How long to stay in Yekaterinburg
I stayed two full days – one day to see the city itself, and one day to make the trip out to Ganina Yama. If you want a bit of time to relax, three days would be perfect.
Where to stay in Yekaterinburg
I recommend that you stay at Hostel R.E.D. –  it's a clean and modern hostel that is very affordable.
How to get to Yekaterinburg
If you're following my recommendations, you'll likely be coming from either Kazan or Novosibirsk.
From Kazan to Yekaterinburg, it's a 14-hour train ride. Not too bad in Trans-Siberian terms.
From Novosibirsk to Yekaterinburg, it's going to take you at least 19 hours. Almost all trains between the two cities are overnight, so you'll save some time as well as money on accommodation.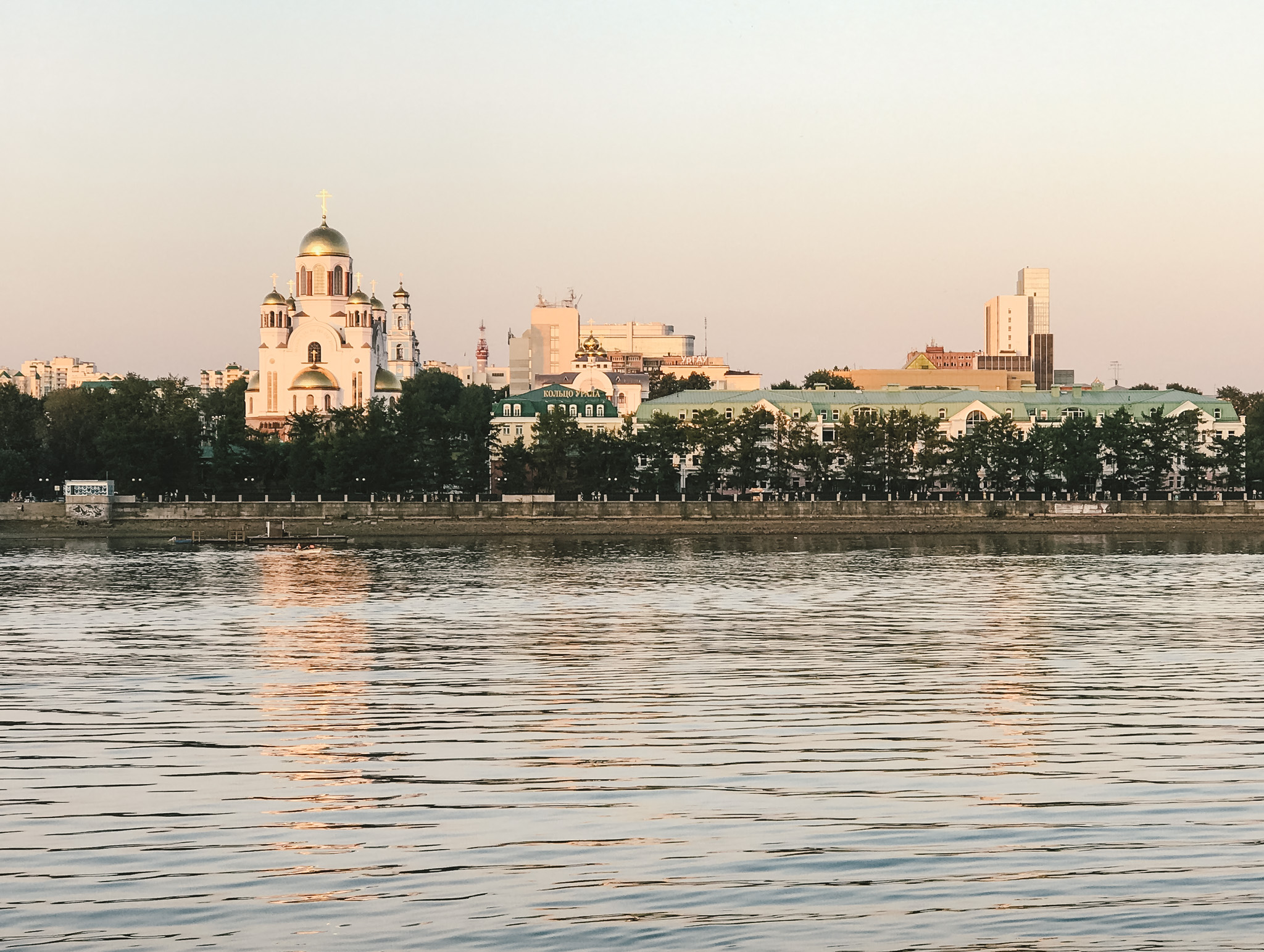 Ulan-Ude
Ulan-Ude is a super interesting place to stop on the Trans-Siberian, and quite different from any other places in Russia. It's located in an area of Russia called Buryatia, named after the Buryat Mongols. Over 20% of the cities 400,000 inhabitants are Buryat Mongols.
The city is also where the Trans-Siberian and the Trans-Mongolian railway routes meet. If you're coming from Mongolia, Ulan-Ude will likely be the first Russian city you see.
What to do in Ulan-Ude
The city has a few interesting sites, the most famous one being the world's largest Lenin head statue. The statue is located in the center of town, you can't miss it.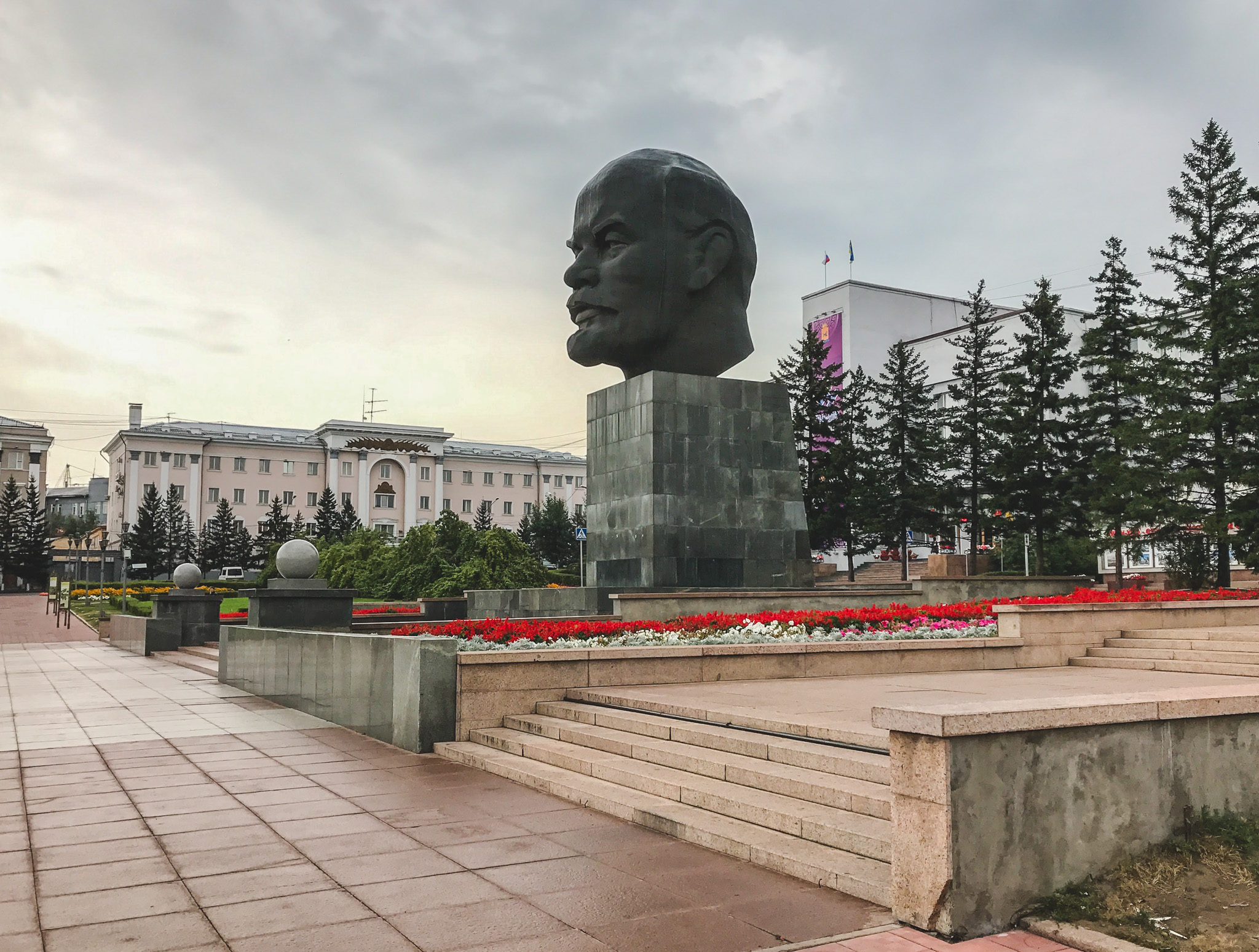 Where to stay in Ulan-Ude
I can't help too much with this one, as I didn't spend the night. The Ulan-Ude Travellers House looks like a great option, located right in Lenin square.
How long to stay in Ulan-Ude
I was only here for a day (arrived by train in the morning, and departed in the evening). Spending a night definitely isn't a bad idea, especially if you're interested in Buryat culture.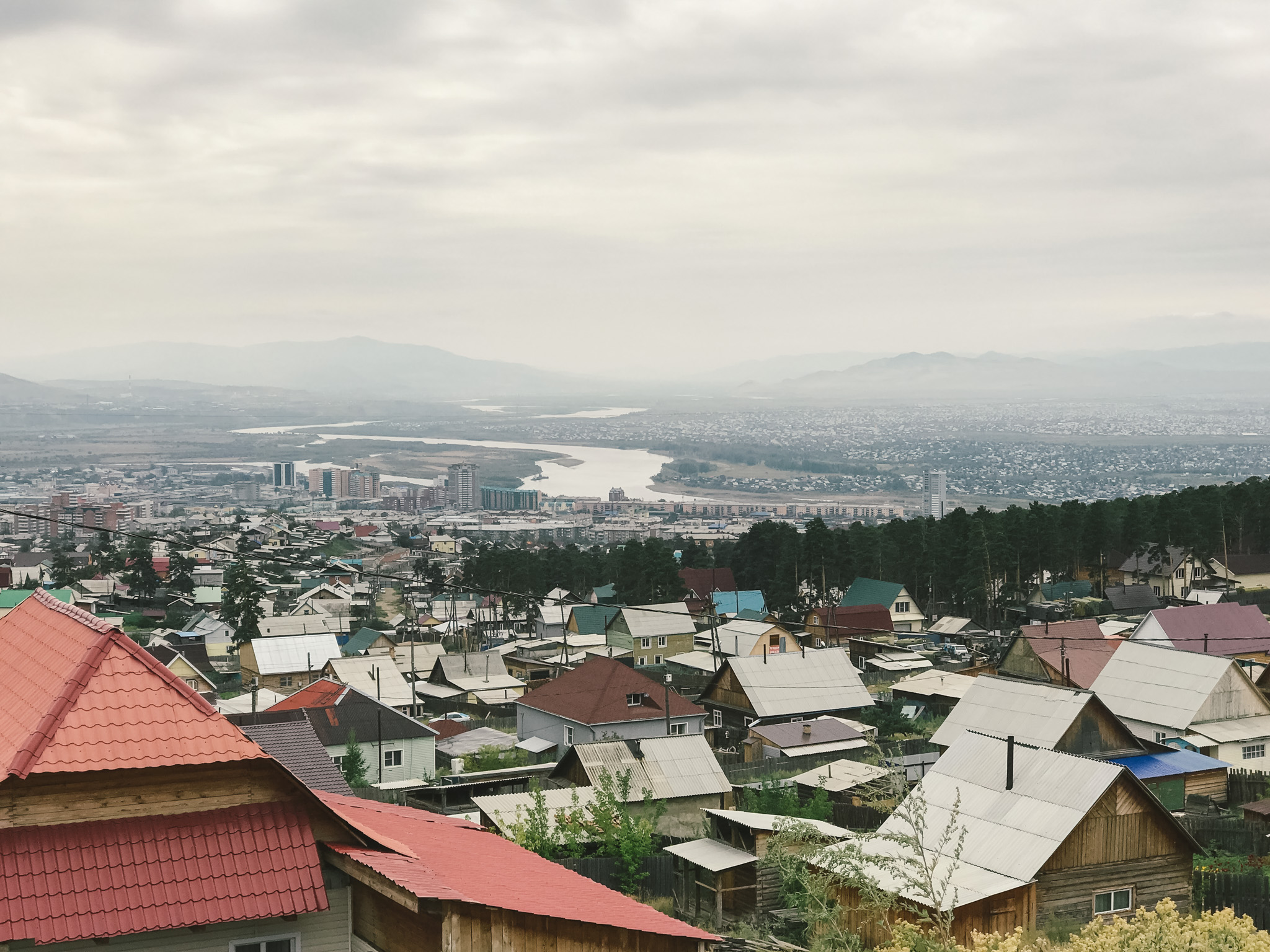 How to get to Ulan-Ude
How to get to Ulan-Ude depends on if you're coming from Mongolia, or somewhere else in Russia.
From Ulaanbaatar, Mongolia to Ulan-Ude, there is an overnight train that takes about sixteen hours. Alternatively, you can take a bus between the two cities, taking about nine hours and costing less than the train.
From Irkutsk to Ulan-Ude, there are a number of trains you can take, the ride is between seven and eight hours.
If you happen to be coming from Russia's far east, the ride from Khabarovsk to Ulan-Ude will take a gruelling fifty or so hours. You better bring a good book!
Moscow
Moscow is Russia's capital and is a massive world-class city with an endless amount of things to do. For many people, Moscow is the start or end point of their Trans-Siberian journey (unless they check out Saint Petersburg, which I highly recommend!).
Moscow is a stop that should be included on every Trans-Siberian railway journey.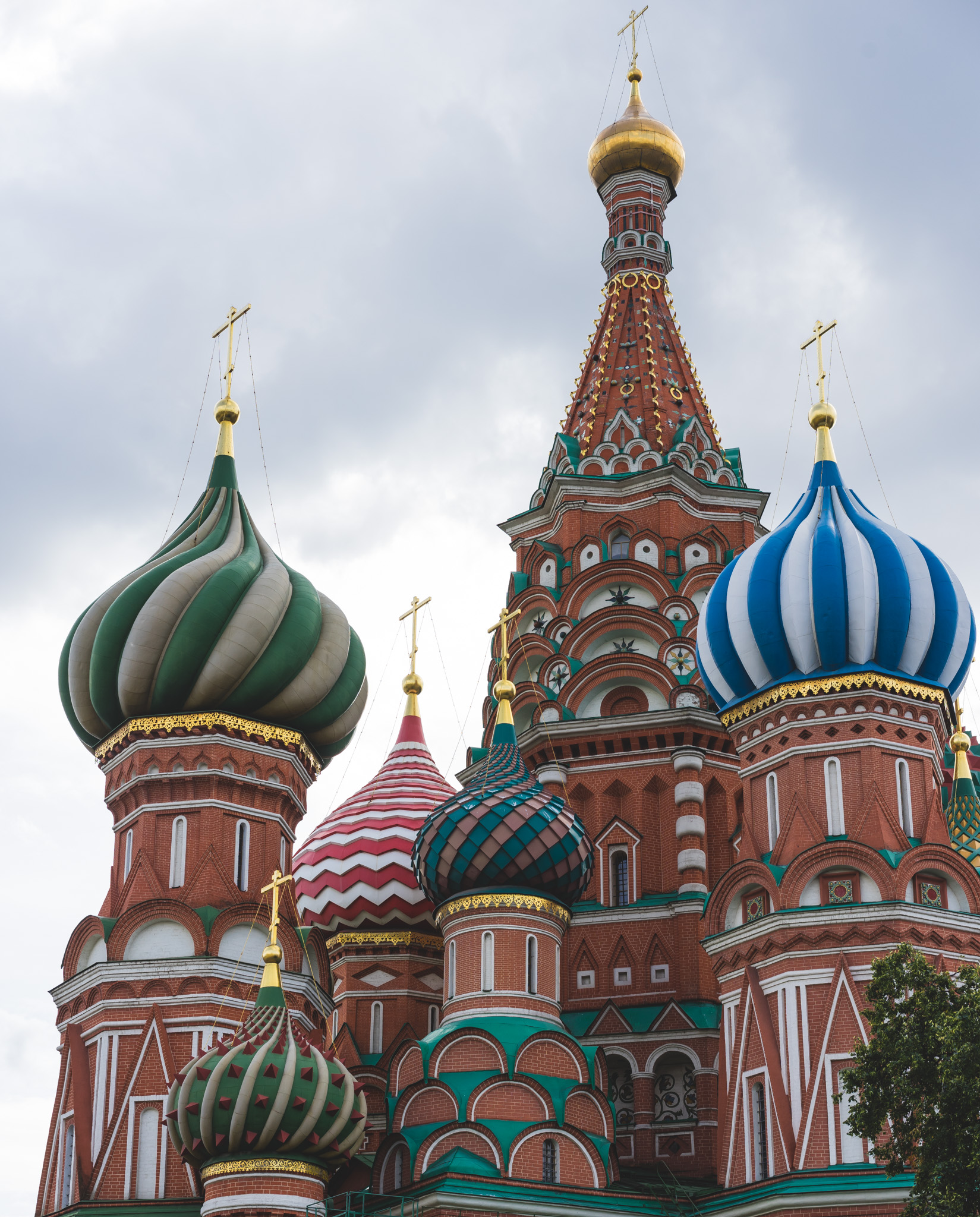 What to do in Moscow
There's far too much for me to cover here, but the main sites in Moscow that you can't miss are the Kremlin, Red Square, and St. Basil's Cathedral. If you like museums, you'll probably find one in Moscow that interests you. I'm really into space, so I spent an afternoon checking out the Museum of Cosmonautics.
If it interests you, also consider checking out the Golden Ring of Russia, a group of small towns that played a large role in the formation of the Russian Orthodox Church. I didn't have enough time to visit on my trip, but next time I'm in Moscow I plan on checking out some of the towns.
Where to stay in Moscow
I liked the Vagabond Hostel. It's only a 15-minute walk from the Red Square and is located right next to the first McDonald's that opened in the USSR.
How long to stay in Moscow
At least three days are needed to see Moscow's main sites and get a feel for the city. If you want to visit some golden ring towns, add a couple of extra days.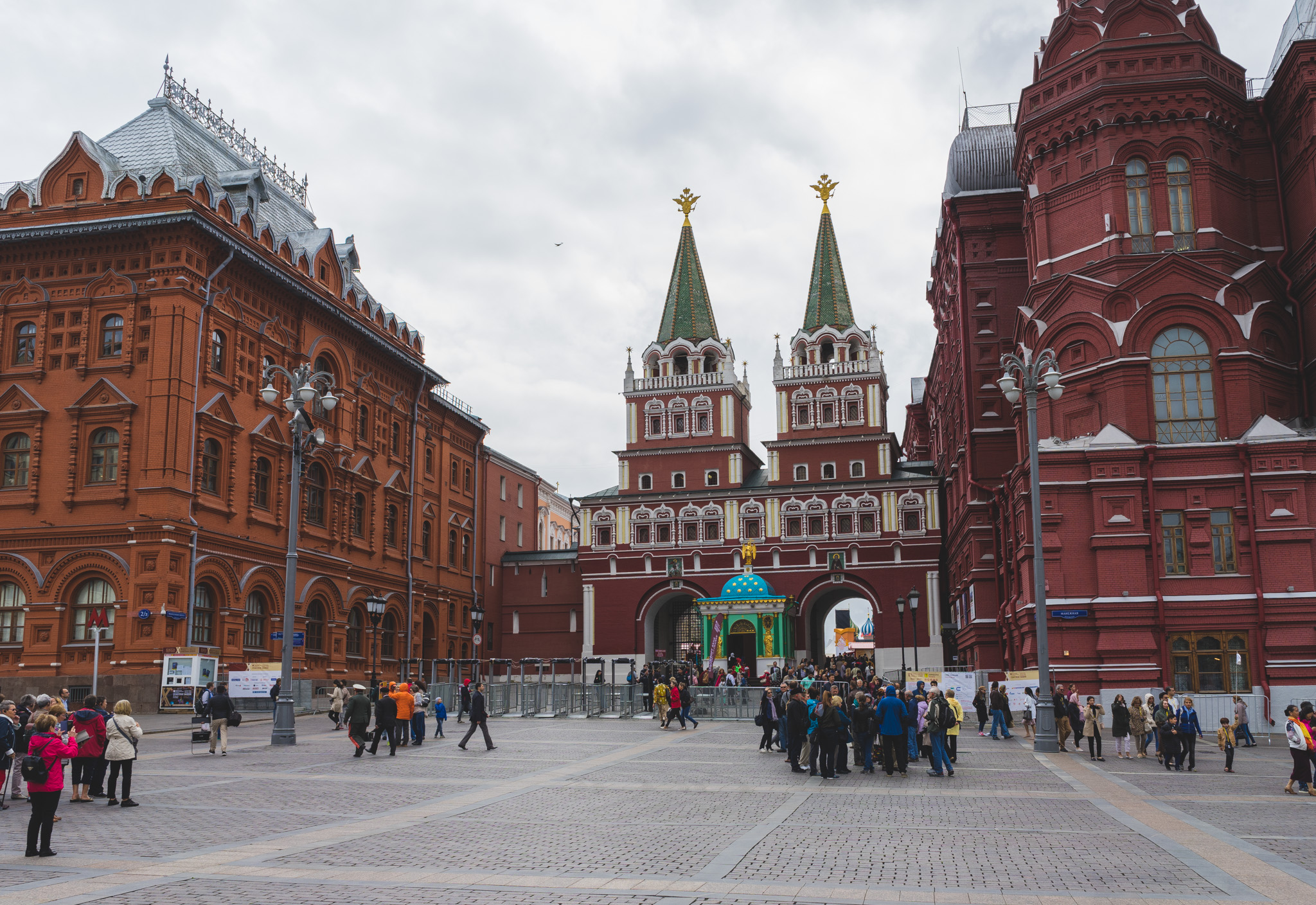 How to get to Moscow
From Kazan to Moscow, it's a fairly quick 13-14 hour train ride. I did this journey on an overnight double-decker train, it was pretty cool!
From Saint Petersburg to Moscow, you have a few options. There are frequent high-speed trains between the two cities that take only four hours. The high-speed trains can be a bit pricey, so if you want to save some cash you can take a slower overnight train.
Saint Petersburg
Saint Petersburg is an incredibly beautiful city that feels much more like Europe than the rest of Russia. The city also sees a decent number of foreign tourists, due to its visa-free regime when visitors arrive by cruise.
What to do in Saint Petersburg
Saint Petersburg is home to the Hermitage, which is the second largest art museum in the world. If you're really into art, you could spend a few days exploring the Hermitage.
Other than that, you need to check out the famous Church of the Savior on Spilled Blood, take a day trip to the gorgeous Peterhof Palace,  and just spend some time walking around the beautiful city.
Where to stay in Saint Petersburg
You 100% need to stay at the Soul Kitchen hostel. It's the #1 rated hostel in the world and is seriously awesome.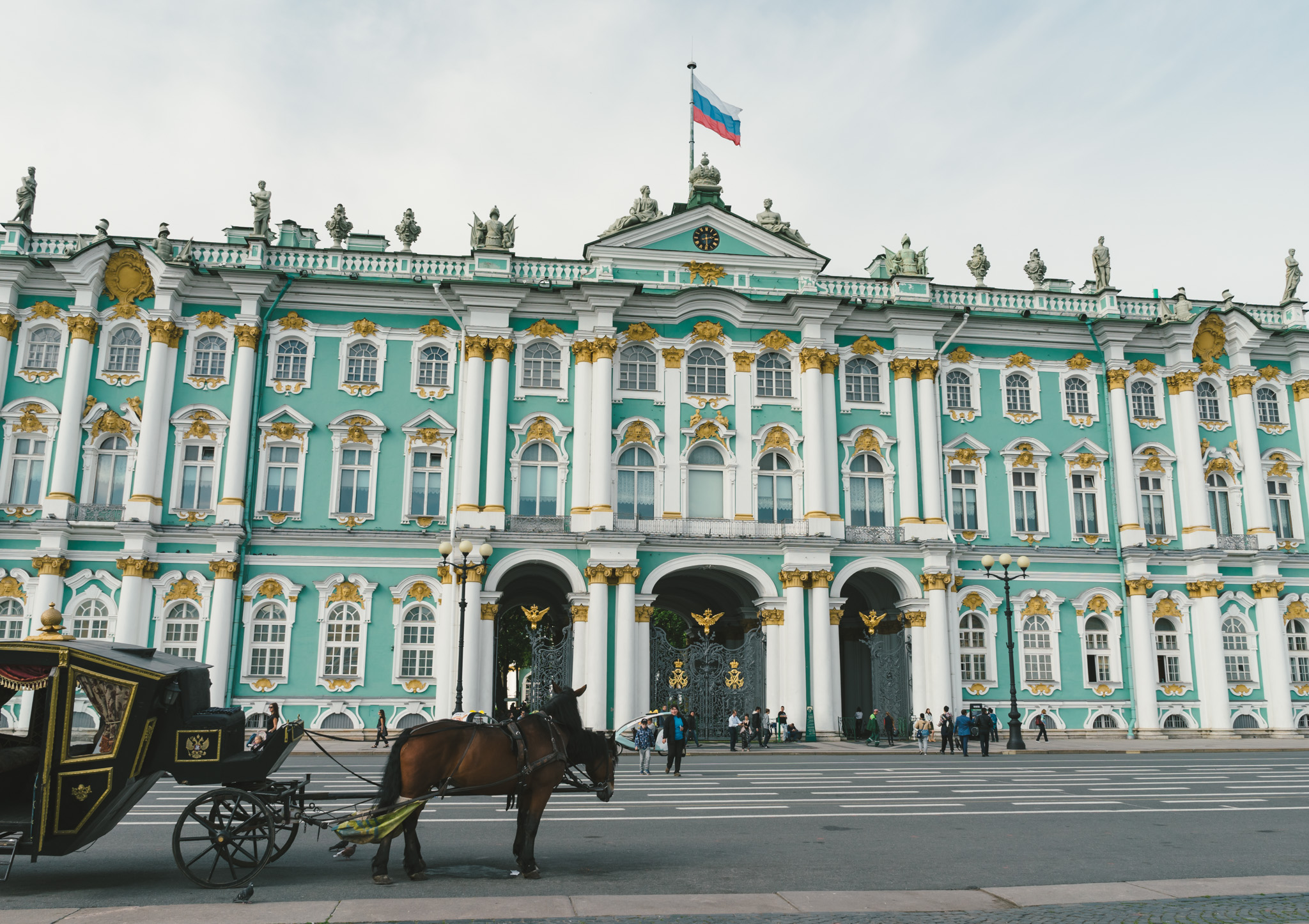 How long to stay in Saint Petersburg
I'd recommend at least three days. I stayed for five days and never felt like I was out of things to do.
How to get to Saint Petersburg
The journey from Moscow to Saint Petersburg can be done quite fast. There are a number of high-speed trains that make the journey each day, taking about 4 hours. If you're on a budget, taking an overnight train might be a better option.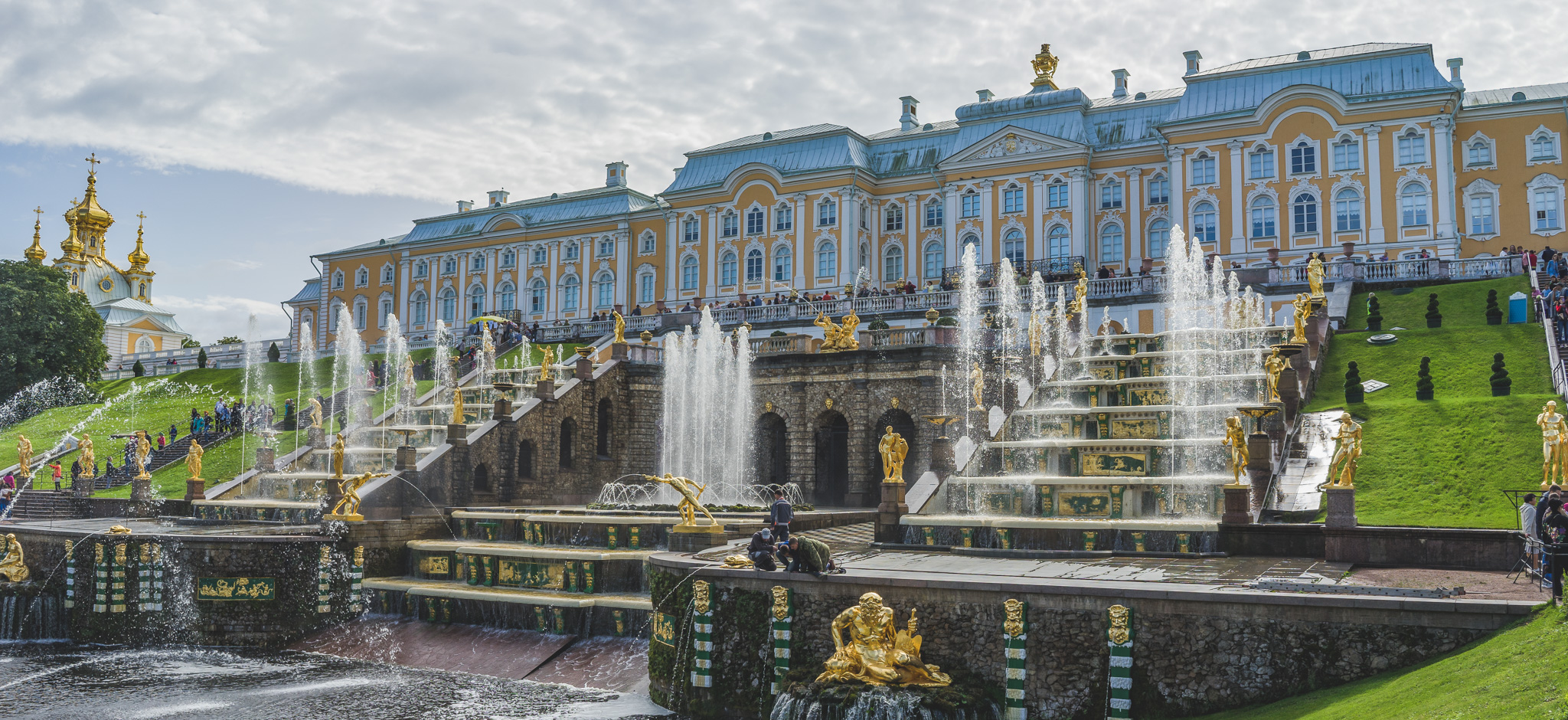 Novosibirsk
Novosibirsk is the capital of Siberia and Russia's third largest city. I only spent a day in Novosibirsk and didn't do very much, to be honest. I feel like I should give Novosibirsk another chance on a day that isn't cloudy and when I'm not tired from a long train journey.
Things to do in Novosibirsk
There aren't really any big tourist sites here. If you're interested in Soviet-style architecture, you'll love it here 😉
It's worth walking around town and just getting a feel for Russia's third most important city. Consider checking out the State Art Museum, Lenina Square, the Alexander Nevsky Cathedral, and the Novosibirsk Opera and Ballet Theatre while you're in town.
Where to stay in Novosibirsk
I didn't spend a night in Novisibirsk, but if you plan to, I've heard good things about the highly rated FunKey Hostel.
How long to stay in Novosibirsk
Unless you have a specific reason to visit Novosibirsk, one or two days enough time to get a feel for the capital of Siberia.
Best Trans-Mongolian Railway Stops
If you decide to exit Russia to also visit Mongolia and China, I recommend stopping in the following places:
Ulaanbaatar
If you decide that you'd like to see more than just Russia, the Trans-Mongolian is your best bet. Mongolia's only major city is Ulaanbaatar, and this is where all tourism to the rest of the country should be organized.
Things to do in Ulaanbaatar
The general consensus is that the best thing to do in Ulaanbaatar is to leave it, and instead visit other parts of Mongolia. I about a week in Ulaanbaatar planning my travels and relaxing after being in rural Mongolia for a while, and I don't mind the city. In the summer, the weather is good and there are quite a few good cafes and restaurants.
The city even has a North Korean restaurant called 'Pyongyang' – worth checking out if you have time!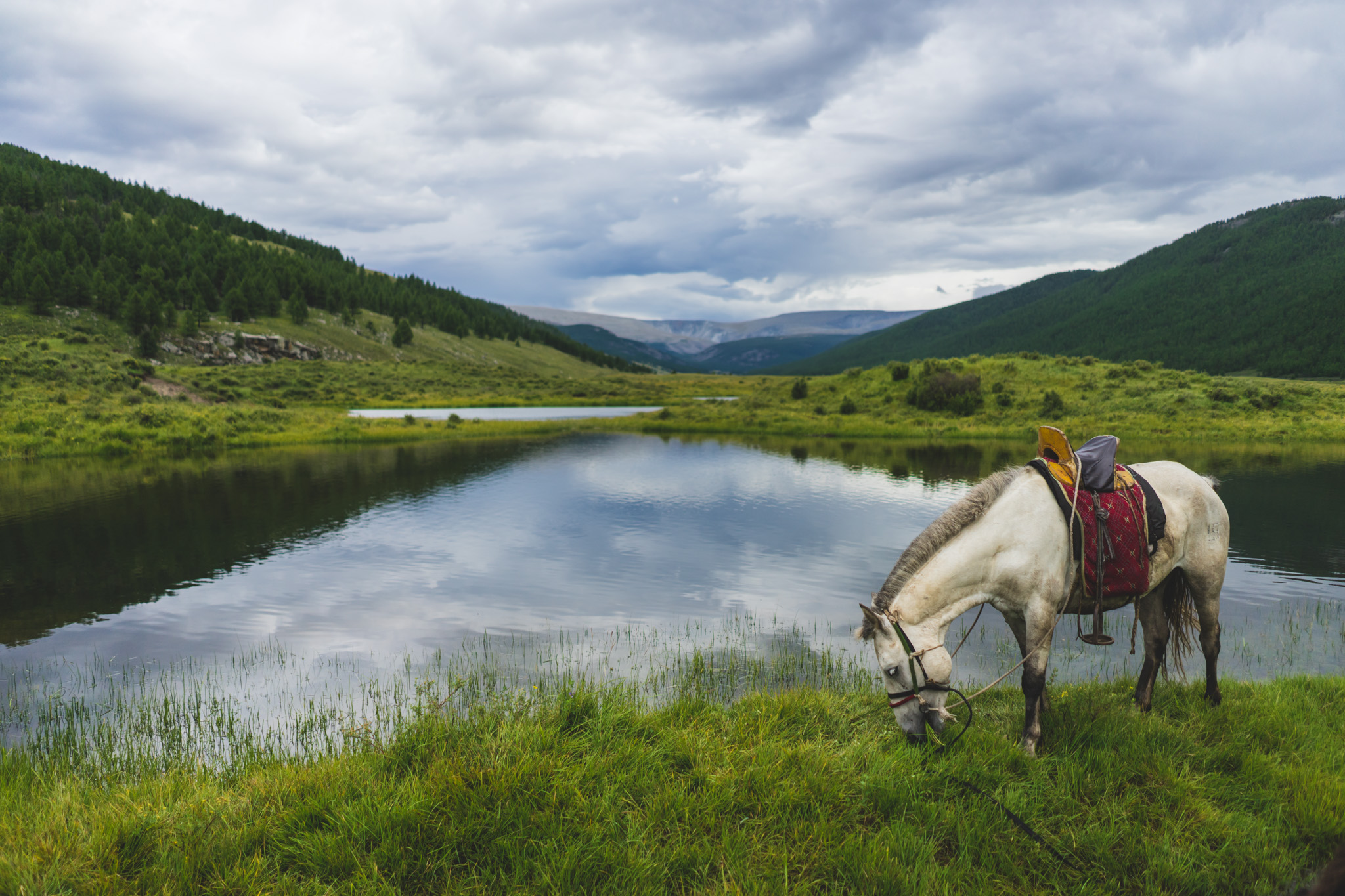 Visiting other parts of Mongolia
If you're in Mongolia, it'd be a shame to only visit Ulaanbaatar. I'd recommend spending a week or two checking out some other parts of the country.
Check out my ultimate guide to backpacking Mongolia for more information on travelling around Mongolia!
Where to stay in Ulaanbaatar
The Golden Gobi was great. They're extremely experienced in arranging tours all around Mongolia and have a nice clean hostel.
How to get to Ulaanbaatar
From Ulan-Ude to Ulaanbaatar, there is a 15-hour overnight train. To save a bit of time and money, you can also take a bus. I find sleeper trains more comfortable, and the border crossing on the train is pretty neat!
From Ulaanbaatar to Beijing is a bit complicated. Luckily, I wrote a complete guide about getting from Beijing to Ulaanbaatar on a budget.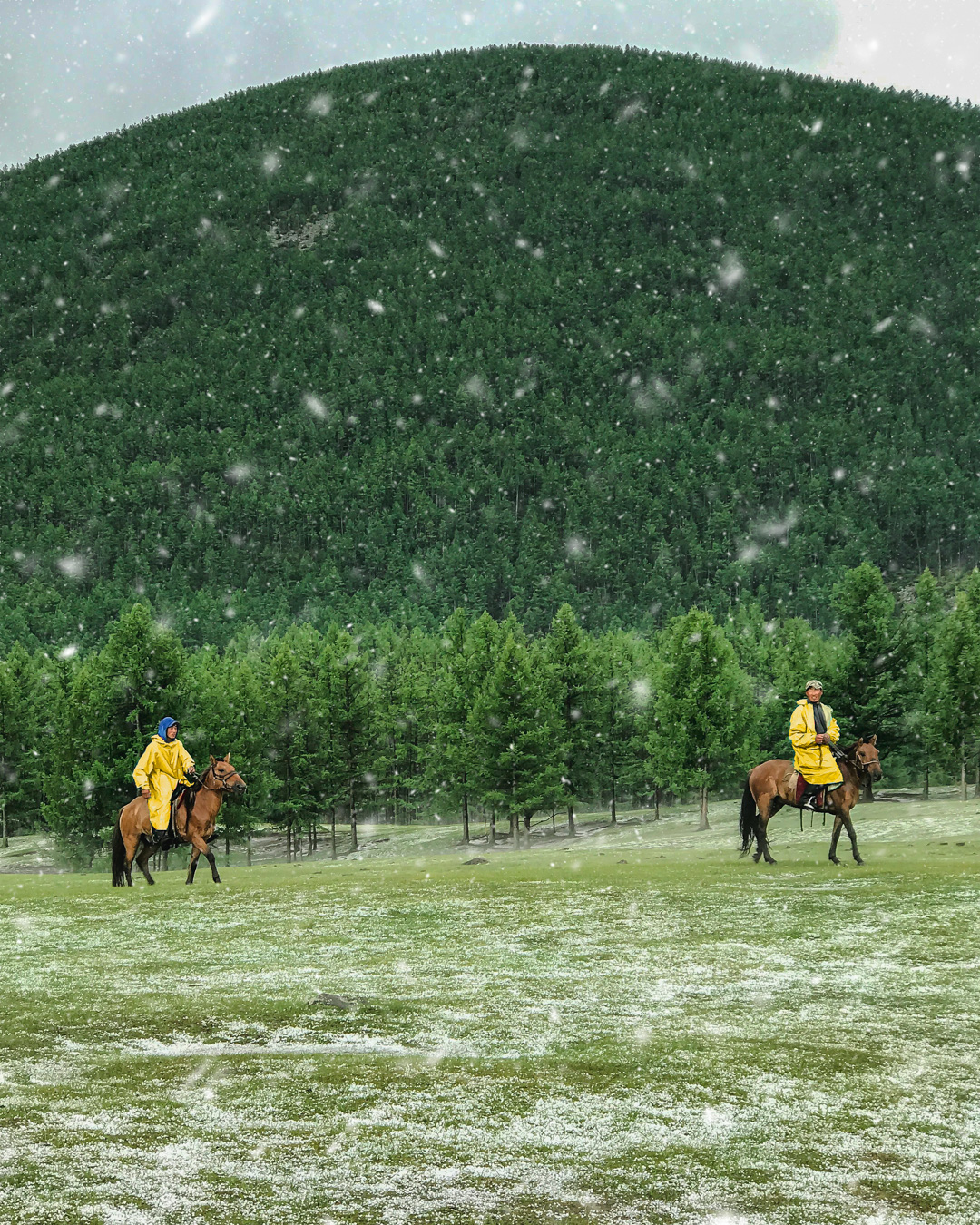 Beijing
Beijing will either be the first or last stop on most people's Trans-Mongolian journey. It's a great introduction to China and will leave you wanting to come back and explore more of the country.
Things to do in Beijing
There's a ton to do in Beijing. Be sure to check out the Forbidden City and Tiananmen Square, the Summer Palace, and take a trip to the Great Wall of China. If you're feeling super adventurous, consider camping on the Great Wall.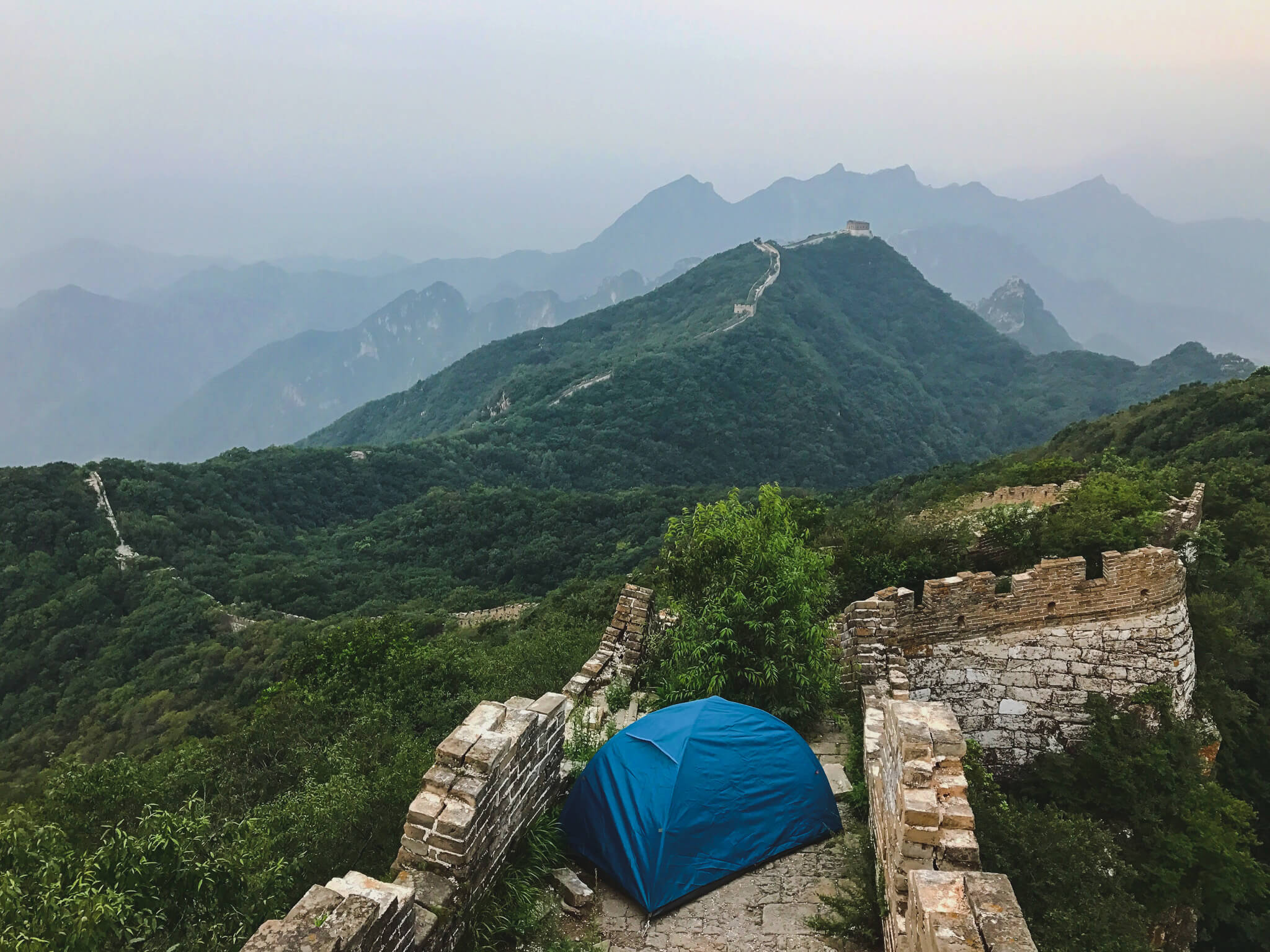 How long to stay in Beijing
I think four days is a good amount of time for Beijing. It'll give you time to visit the Great Wall, as well as see all of the main sights inside of the city.
Where to stay in Beijing
I stayed at the Leo Hostel and enjoyed it! It's located very close to the Tiananmen Square area.
How to get to Beijing
Getting to Beijing from Ulaanbaatar is a bit complicated, so check out the complete guide I wrote about it.
Want to see more of China?
If you're planning on travelling around China, check out my 4-week China backpacking itinerary for some inspiration!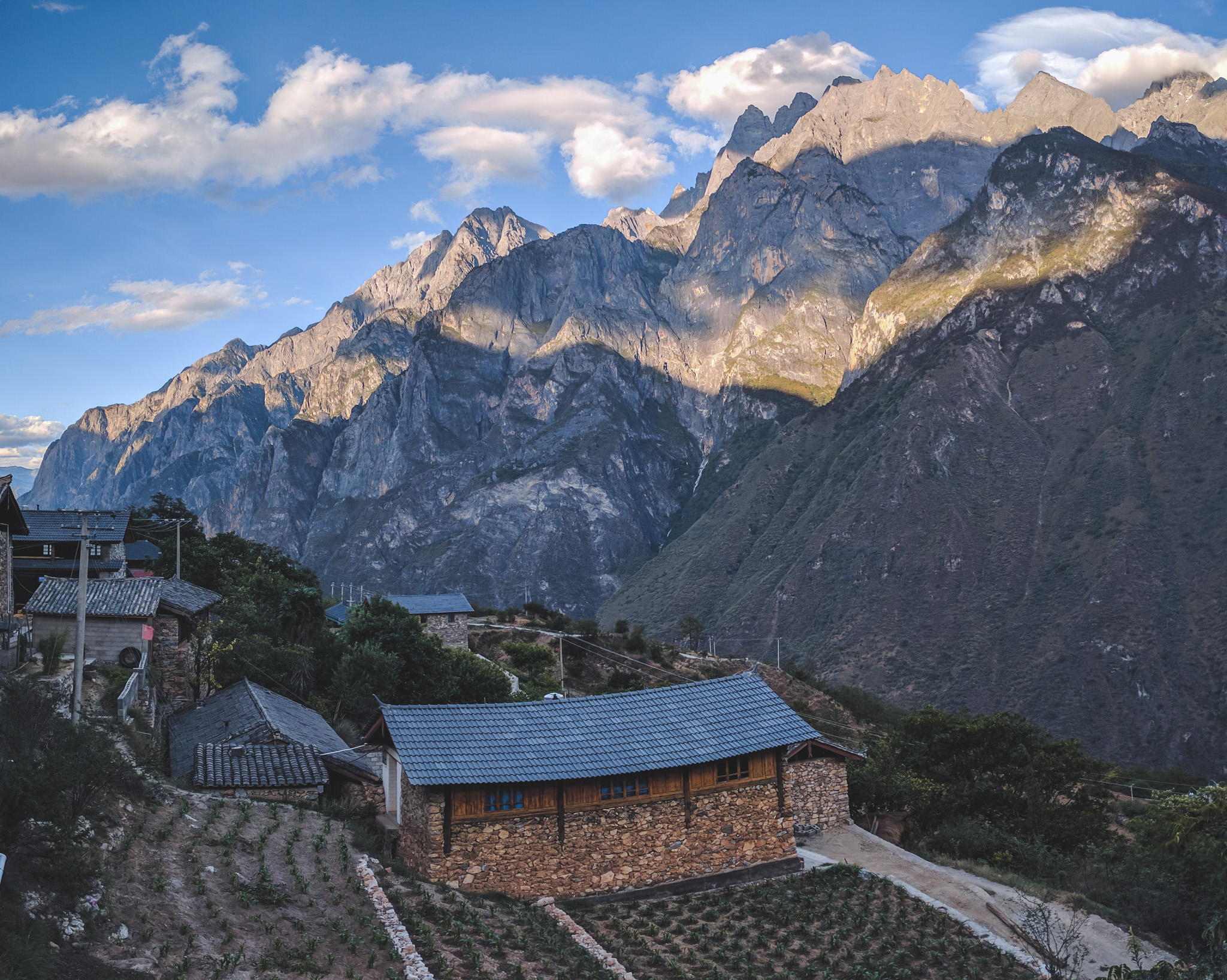 Other Places to Stop on the Trans-Siberian Railway
In this post, I only wrote about places that I visited myself. I don't want to give incorrect advice on places I haven't been.
But, if you'd like to do some more research, consider looking up the Russian cities of Krasnoyarsk, Vladivostok, Tomsk, Perm, Nizhny Novgorod, and Khabarovsk. Next time I travel around Russia, those cities are on my list 🙂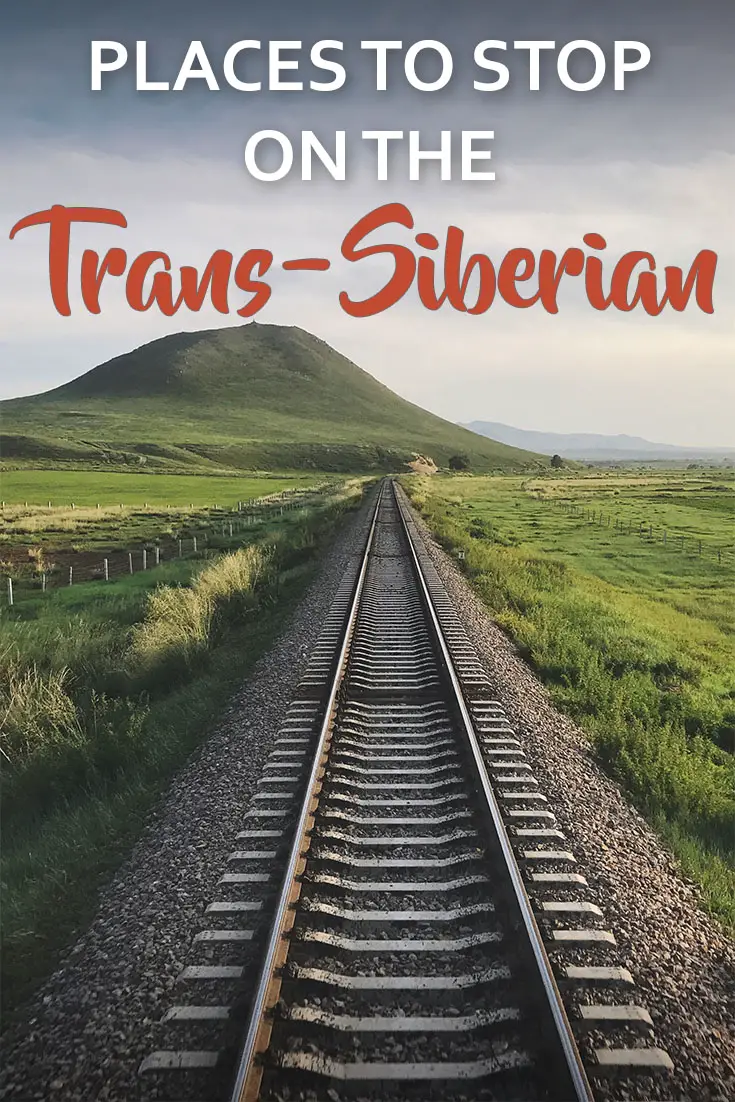 Yay transparency! There are affiliate links in this guide. If you book or buy something using my links, I'll make a bit of money at no extra cost to you.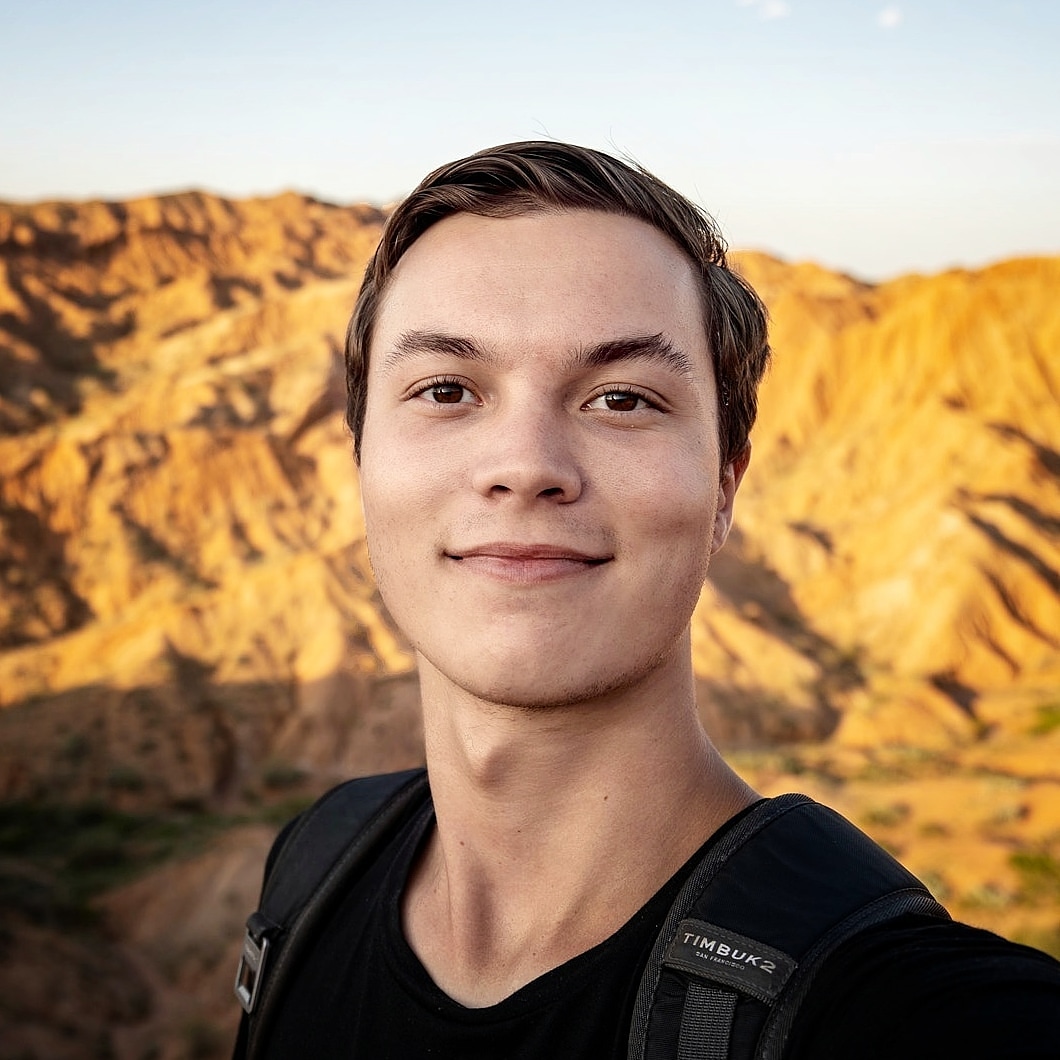 21-year old Canadian dude who loves to visit off-the-beaten-path places, climb tall mountains, and try delicious foods.