Everything you need to know about travelling in Kyrgyzstan. Where to visit, how to get around, safety and more are covered in this comprehensive travel guide.
Thinking of a trip to Central Asia? You can't miss Kyrgyzstan – it's one of the most beautiful countries in the world, and it's still undiscovered by most travellers.
I've spent over three months backpacking around Kyrgyzstan, and have fallen in love with its snowy mountains, nomadic culture, blue lakes, and friendly locals.
In this post, I'll go over everything you need to know about travelling in Kyrgyzstan based on my experience.
After reading this guide, you'll be ready to head out and experience Kyrgyzstan for yourself.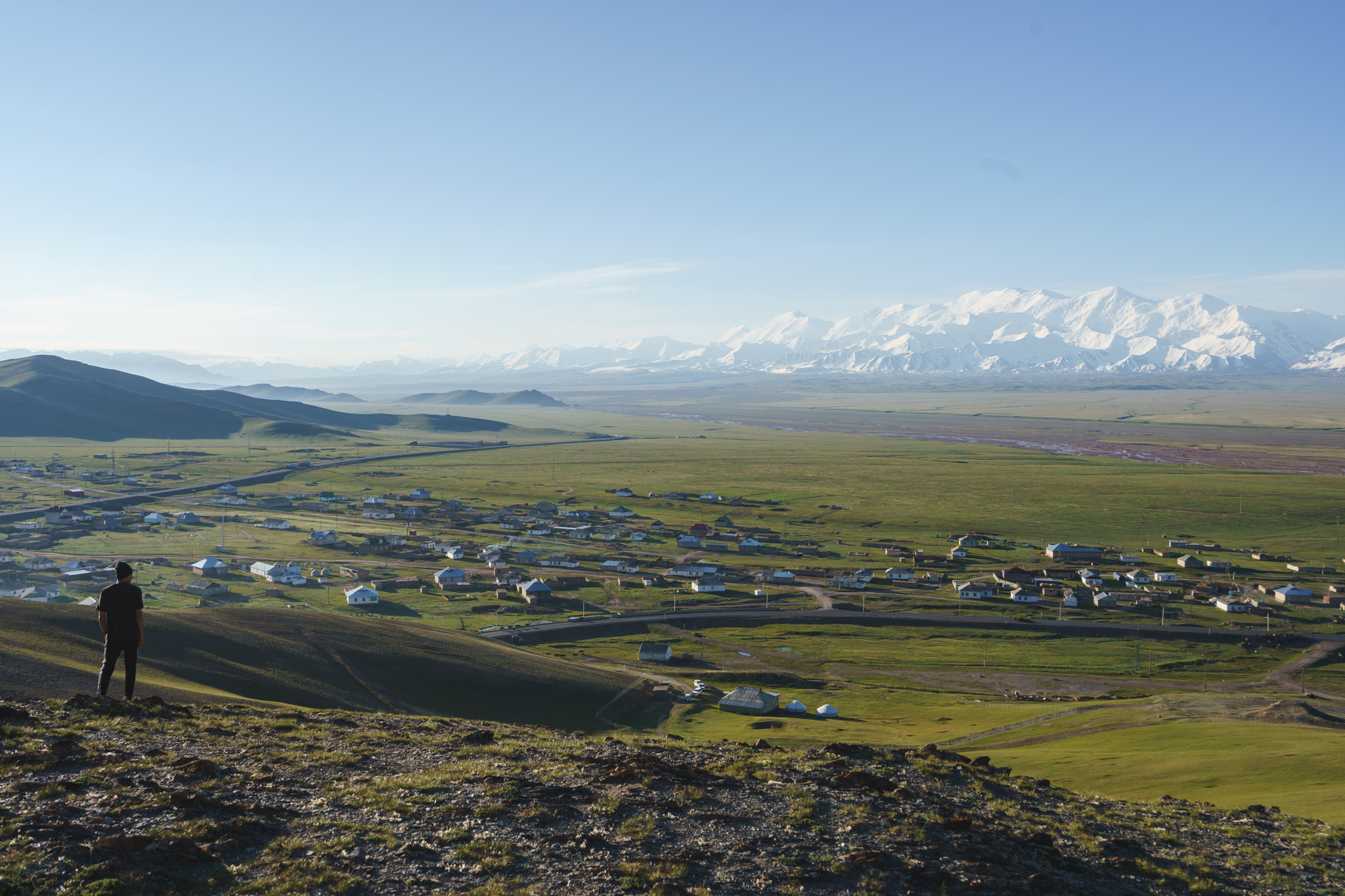 Backpacking Kyrgyzstan
Kyrgyzstan is the best Central Asian country for backpackers, in my opinion. It's beautiful, cheap, and has a ton of stuff to see and do. If you like mountains, hiking, history, and unique culture, then Kyrgyzstan is the destination for you.
Kyrgyzstan is still a bit off the radar to most backpackers (much like Central Asia as a whole), but trust me, this is quite possibly the most incredible travel region in the world. You'll fall in love with Central Asia, and will definitely want to get back soon.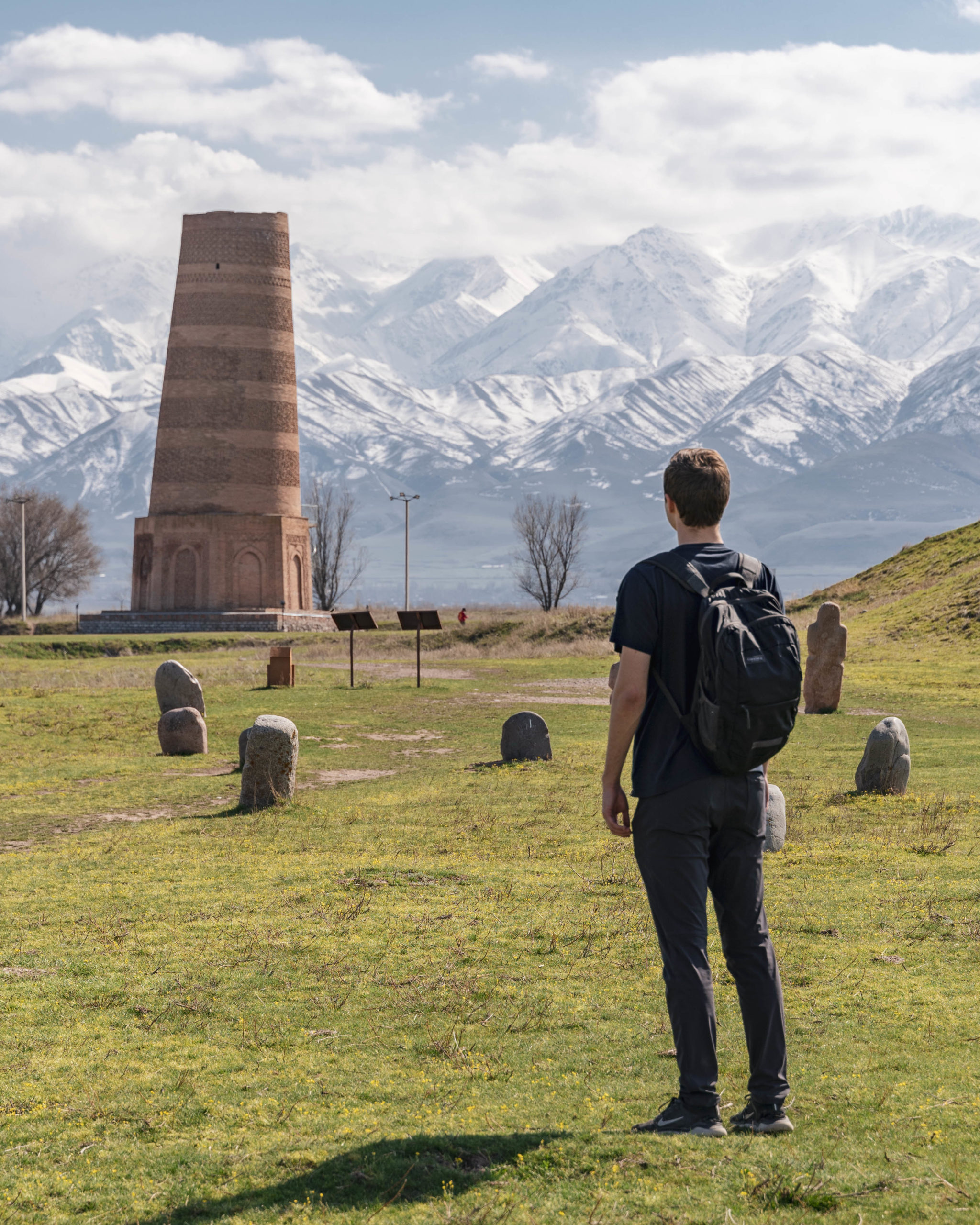 Visas For Travelling To Kyrgyzstan
1 – You likely don't need a visa to visit Kyrgyzstan: Kyrgyzstan has the most liberal visa policy in all of Central Asia, making it a great place for first-timers to the region. Citizens of most developed countries are able to visit Kyrgyzstan visa-free for stays of up to 60-days.
For those not eligible for visa-free entry, you can easily apply for an e-visa.
To check visa eligibility, check out the official government e-visa site.
Safety in Kyrgyzstan
2 – Is it safe to travel to Kyrgyzstan? Kyrgyzstan is a perfectly safe travel destination, despite the fact that the countries name ends in 'stan. I've never been shown anything but friendliness by the locals.
Of course, you should still exercise normal precautions when visiting Kyrgyzstan. Don't walk down dark streets, watch your pockets in crowded areas, avoid talking about religion, and just be respectful to people.
Travel Insurance for Kyrgyzstan
3 – Travel Insurance for Kyrgyzstan: No matter where you go, you should always have travel insurance – Kyrgyzstan is no exception. Even though Kyrgyzstan is quite safe, accidents can still happen.
I personally use and recommend World Nomads. It's designed for adventurous travellers with cover for overseas medical, evacuation, baggage and a range of adventure sports and activities (important if you plan on doing any hiking while in Kyrgyzstan!).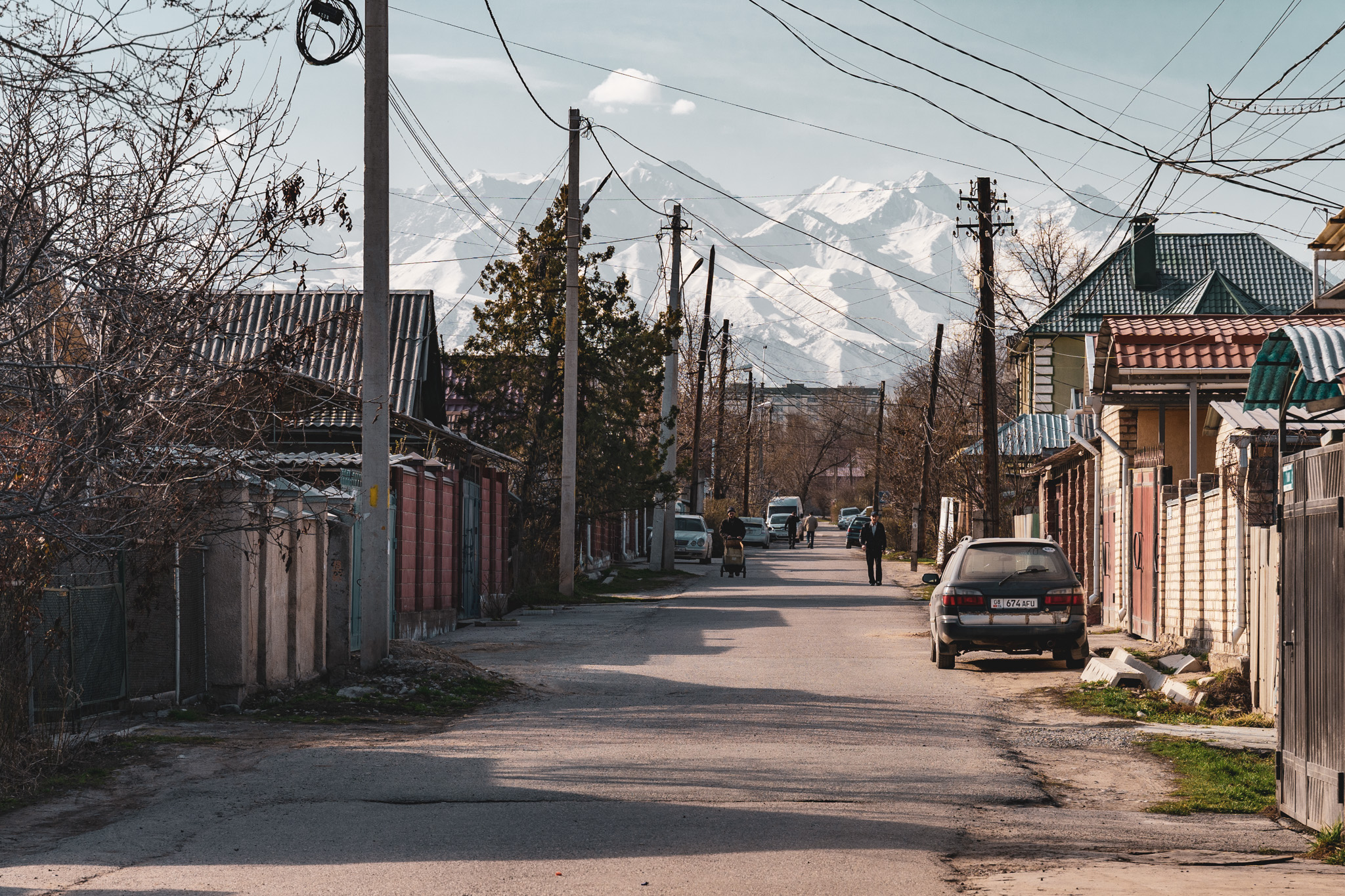 Money in Kyrgyzstan
4 – The Kyrgyz Som is the official currency of Kyrgyzstan: Kyrgyzstan's official currency is the som or KGS. The current exchange rate is $1 = 70 som as of March 2020. Check XE.com for the latest rates.
5 – ATM machines can be found in major towns: As a tourist, you'll typically need to use cash unless you're at a higher-end supermarket, hotel, or cafe that accepts credit cards.
Banks and ATMs (Bankomat in Russian) are common in Kyrgyzstan, and the ATMs from most large banks accept foreign cards (both VISA and MasterCard), so you can simply withdraw cash after you've arrived in Kyrgyzstan.
I've successfully withdrawn cash from ATMs including Demir Bank, Kazkommerzbank, and KICB. You will be able to find ATMs in the following cities: Bishkek, Osh, Naryn, Cholpon Ata, Kochkor, Jalal-Abad, and Karakol.
Some ATM machines can even dispense USD instead of KGS if you happen to need it.
6 – You can also convert USD to KGS: If for whatever reason you don't want to use a Kyrgyz ATM, you can bring USD and convert it to som when you arrive in Kyrgyzstan. However, be careful if you're travelling with large amounts of cash! Other major currencies are also exchangeable in Kyrgyzstan. Try to bring crisp bills.
I've found exchange rates to be very fair in Central Asia, but always double-check to make sure that they're giving you a good rate.
Planning to visit Uzbekistan as well? Be sure to check out my 2-week Uzbekistan itinerary to help plan your trip!
Communication in Kyrgyzstan
7 – Russian and Kyrgyz are the most prominent languages in Kyrgyzstan: Due to Kyrgyzstan's history as part of the Soviet Union, Russian is spoken throughout the country.
Russian is used as an inter-ethnic common tongue in Kyrgyzstan (and other former Soviet Central Asian countries). In Bishkek, you'll hear Russian as the most common language.
Kyrgyz is a Turkic language and is spoken by almost all Kyrgyz people (some Bishkek-born Kyrgyz have never learned it).
8 – Kyrgyzstan has a few minority languages: While Russian and Kyrgyz are by far the most common, there are a few other languages spoken in certain parts of Kyrgyzstan.
In Southern Kyrgyzstan, there are a number of ethnic Uzbek people who speak Uzbek, which is another Turkic language.
Other minority languages include Uyghur and Dungan.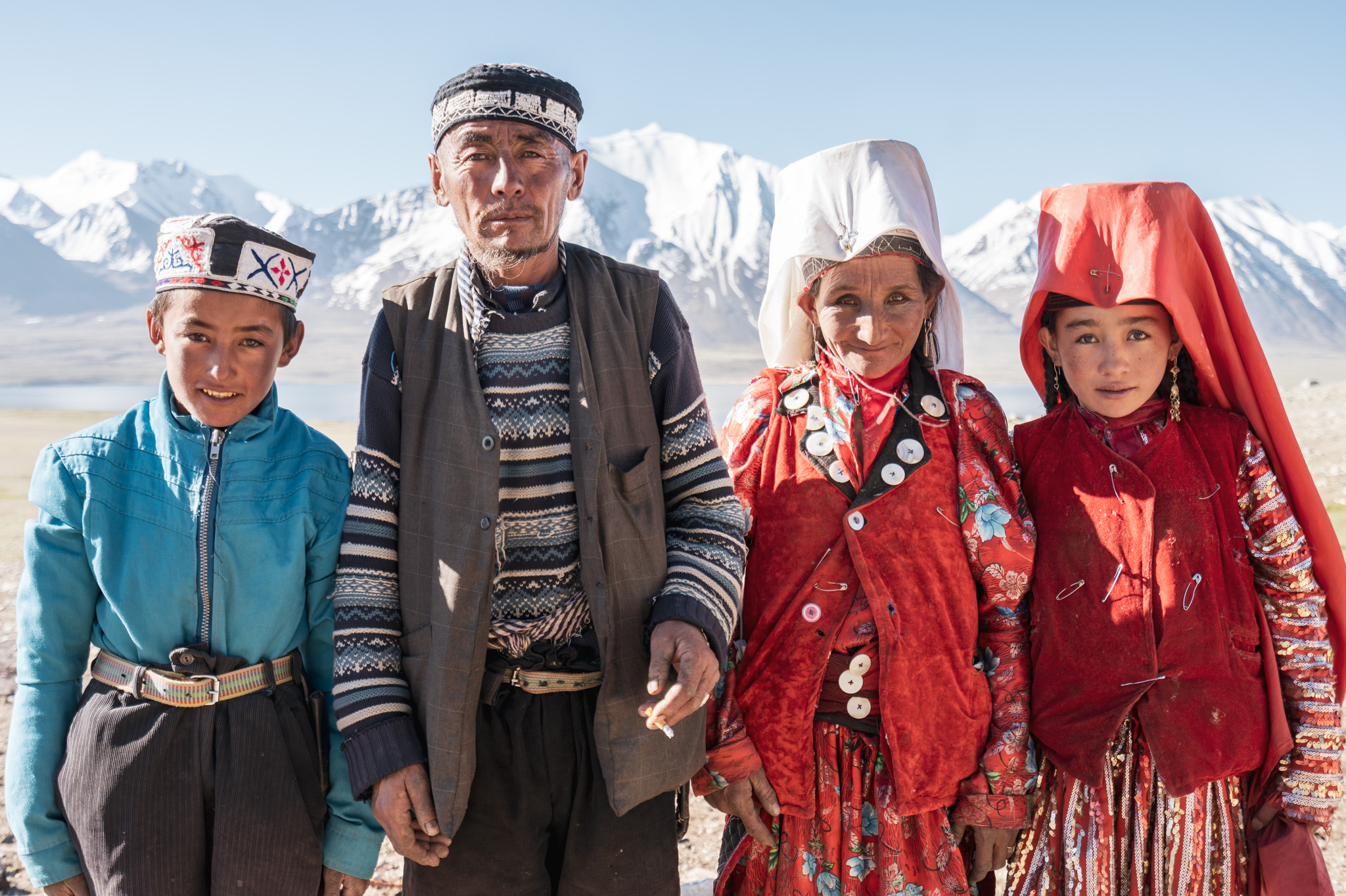 9 – Do you need to know Russian to visit Kyrgyzstan?: No, you don't need to know Russian (or Kyrgyz) to travel around Kyrgystan. While knowing the local language of a country can provide much deeper experiences, it's never 100% necessary.
You should try to learn the basics, though. Purchase a Russian phrasebook and you'll be set. Google Translate is another lifesaver, especially with its offline option in case you don't have internet access.
Plenty of people in Bishkek speak English, especially young university students. I found that people were always eager to practice their English with me! Also, most people working in the tourism industry (tour guides, hostel owners, etc) speak great English.
When all else fails, awkward hand gestures are usually able to save the day.
10 – Learn a few words in Kyrgyz to impress the locals!: It's not very common for foreigners to know any Kyrgyz, so if you can learn a few basic words in Kyrgyz, you'll make someone's day. Easy ones are "rakhmat" (thank you) and "as-salaam-alaikum" (hello).
Getting to Kyrgyzstan
11 – Overlanding into Kyrgyzstan is possible: Kyrgyzstan shares land borders with China, Kazakhstan, Uzbekistan, and Tajikistan. There are land borders between all of those countries, and they are open to foreigners.
Popular crossings that travellers use are the Irkeshtam Pass between Kashgar and Osh, the Kyzylart Pass between Sary-Tash and Murghab on the Pamir Highway, the Kordai crossing between Bishkek and Almaty, the Dostyk crossing between Osh and Andijan, and the Batken/Isfara crossing from Osh to Khujand.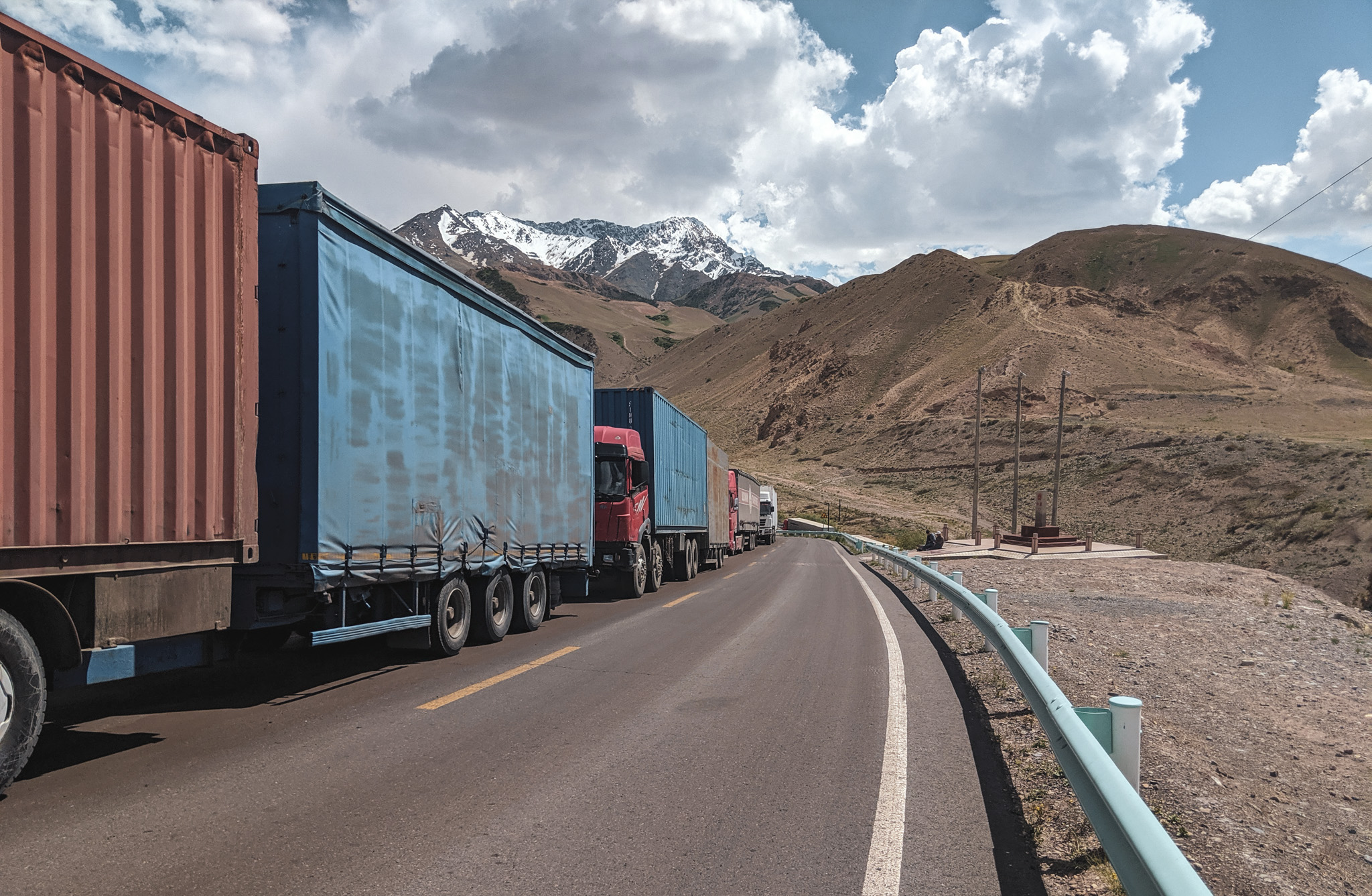 12 – Flying to Kyrgyzstan can be a bit expensive: Kyrgyzstan isn't the most well-connected by air, so flying to it (especially from North America) can be pricey.
When searching for flights, consider flying into Almaty or Tashkent if it is too expensive to fly into Bishkek.
Bishkek has direct international flights from Istanbul, Moscow, Dubai, Nur-Sultan, Tashkent, Dushanbe, Urumqi, and a number of other cities in Russia.
I recommend using Google Flights to find the cheapest flights to Kyrgyzstan.
13 – Kyrgyzstan's flag carrier is Air Kyrgyzstan: Unfortunately, Air Kyrgyzstan doesn't have many routes and is only really useful for people travelling to or from Russia. It also happens to be on the list of airlines banned in the EU.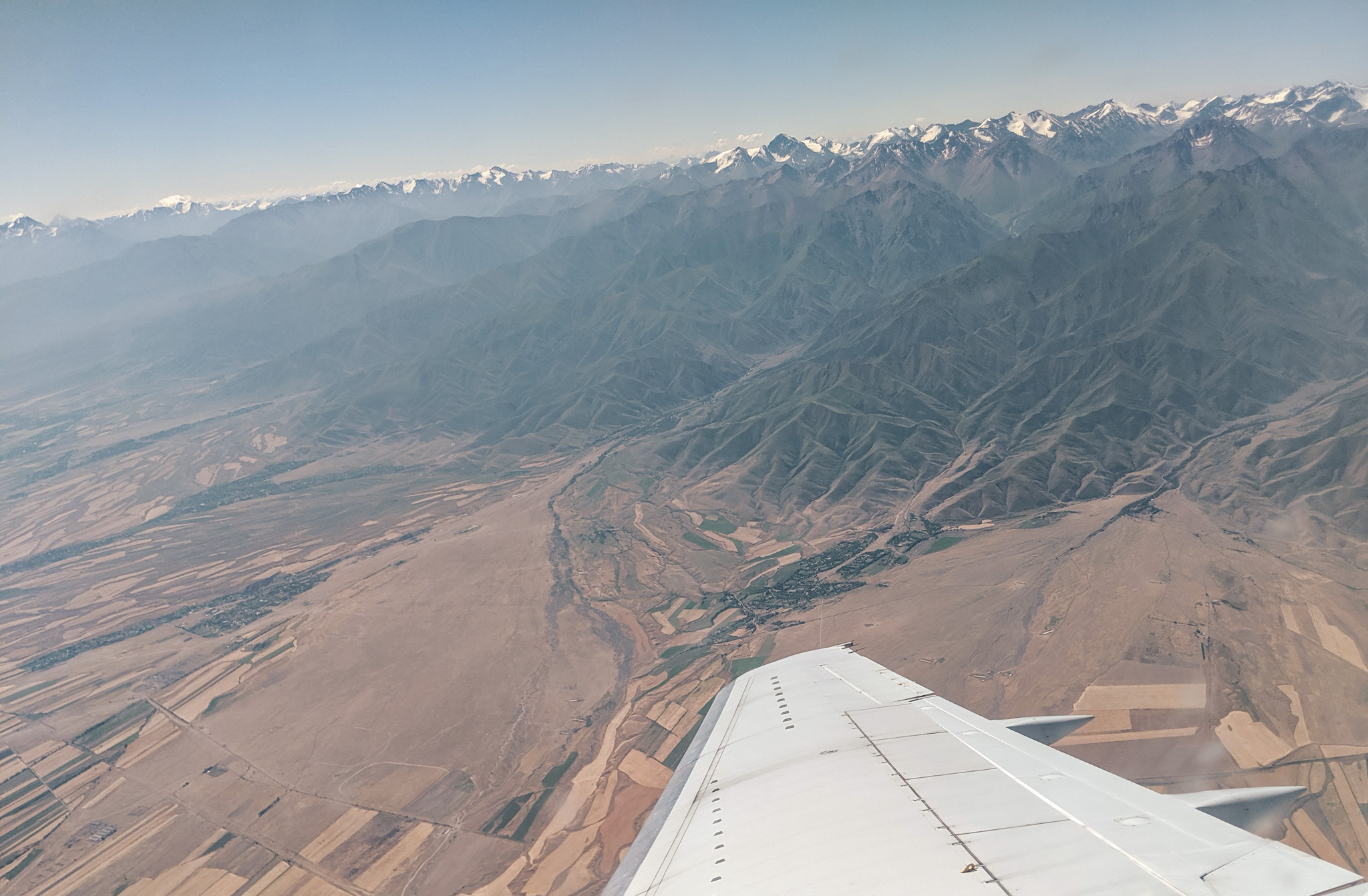 People & Culture of Kyrgyzstan
14 – Kyrgyzstan is a majority Muslim country: 88% of Kyrgyzstan's population is Muslim, with 85% of them being Sunni Muslims. Most of the remainder of the population is Christian (usually the Russians).
While many people are Muslim, they're not nearly as religious as in places such as Pakistan or Saudi Arabia. Due to the long Soviet rule over Kyrgyzstan, many religious practices were wiped out and are only just now starting to gain any sort of traction again.
Most Kyrgyz people drink alcohol, and in the northern part of the country, hijabs are not very popular.
15 – Southern Kyrgyzstan is more religious than the north: The Ferghana Valley region of Kyrgyzstan (around the city of Osh) is the most religious part of the country. People here follow their religion much more closely than those in Bishkek, so you should be careful to dress appropriately when travelling in this part of the country.
16 – Kyrgyz people are proud of their traditions: Alongside their religious traditions, Kyrgyz people have plenty of other cultural traditions.
Kyrgyz society is very family-oriented, and events such as childbirth and weddings end up resulting in large celebrations. In the countryside, you'll still see plenty of traditional Kyrgyz clothes and people living nomadic lives in yurts.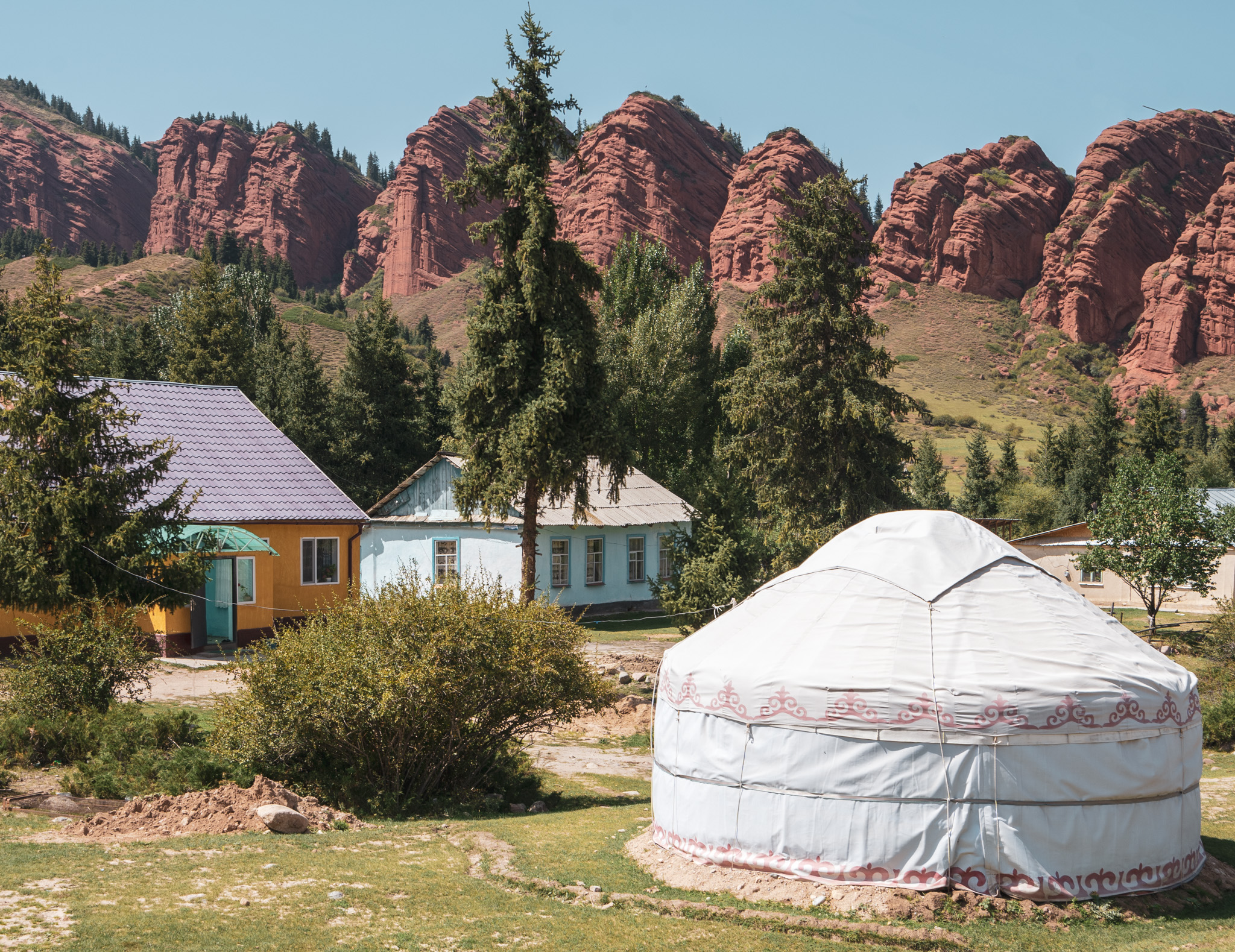 Where to visit in Kyrgyzstan
17 – You could spend months in Kyrgyzstan: While it looks tiny on a map, Kyrgyzstan has an endless amount of things to do. There are countless 5+ day treks to go on, plenty of 6,000-meter peaks to climb, and hundreds of little villages to discover.
Trust me, I've spent months in Kyrgyzstan and still feel as though I haven't even scratched the surface of what this country has to offer.
Northern Kyrgyzstan
18 – Bishkek is Kyrgyzstan's cool capital: While some people consider Bishkek to be a bit of a boring city, I really like it! The city has an interesting Russian-Kyrgyz vibe and is full of awesome little cafes, bars, and restaurants. It makes for a great place to spend some relaxation time after roughing it in the mountains.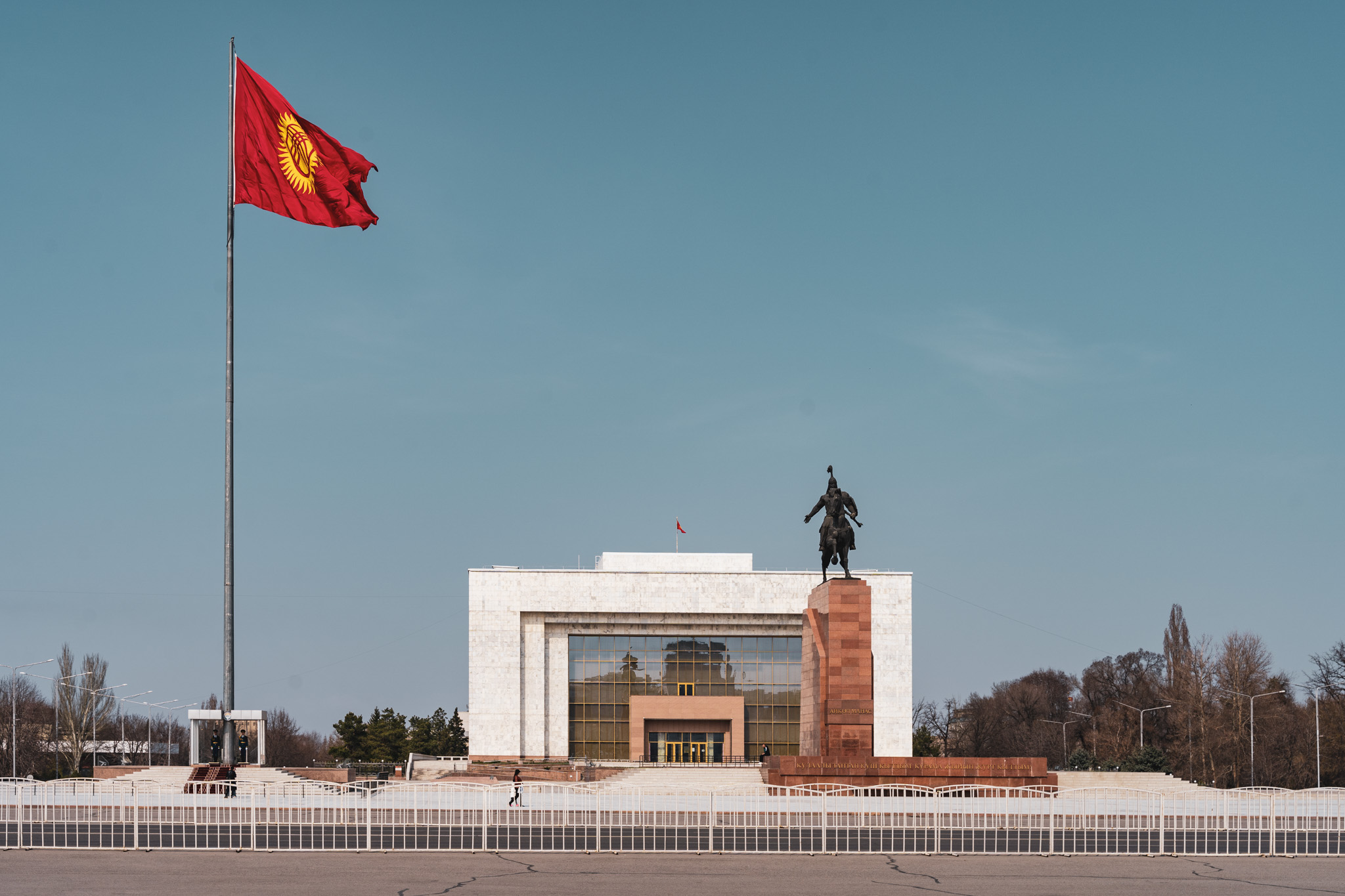 19 – Ala Archa National Park – mountains right next to the city!: Another thing I like about Bishkek is it's proximity to the mountains. Ala Archa National Park is located only an hour south of the city and is perfect for day or weekend trips. It's got mountains nearly 5,000 meters tall and plenty of hiking trails.
20 – Burana Tower is one of Kyrgyzstan's best historical sights: Burana Tower is an ancient Silk Road era minaret located only an hour and a half east of Bishkek. It's easy to visit it using public transport as a day trip from Bishkek.
Check out my guide to visiting Burana Tower for more info!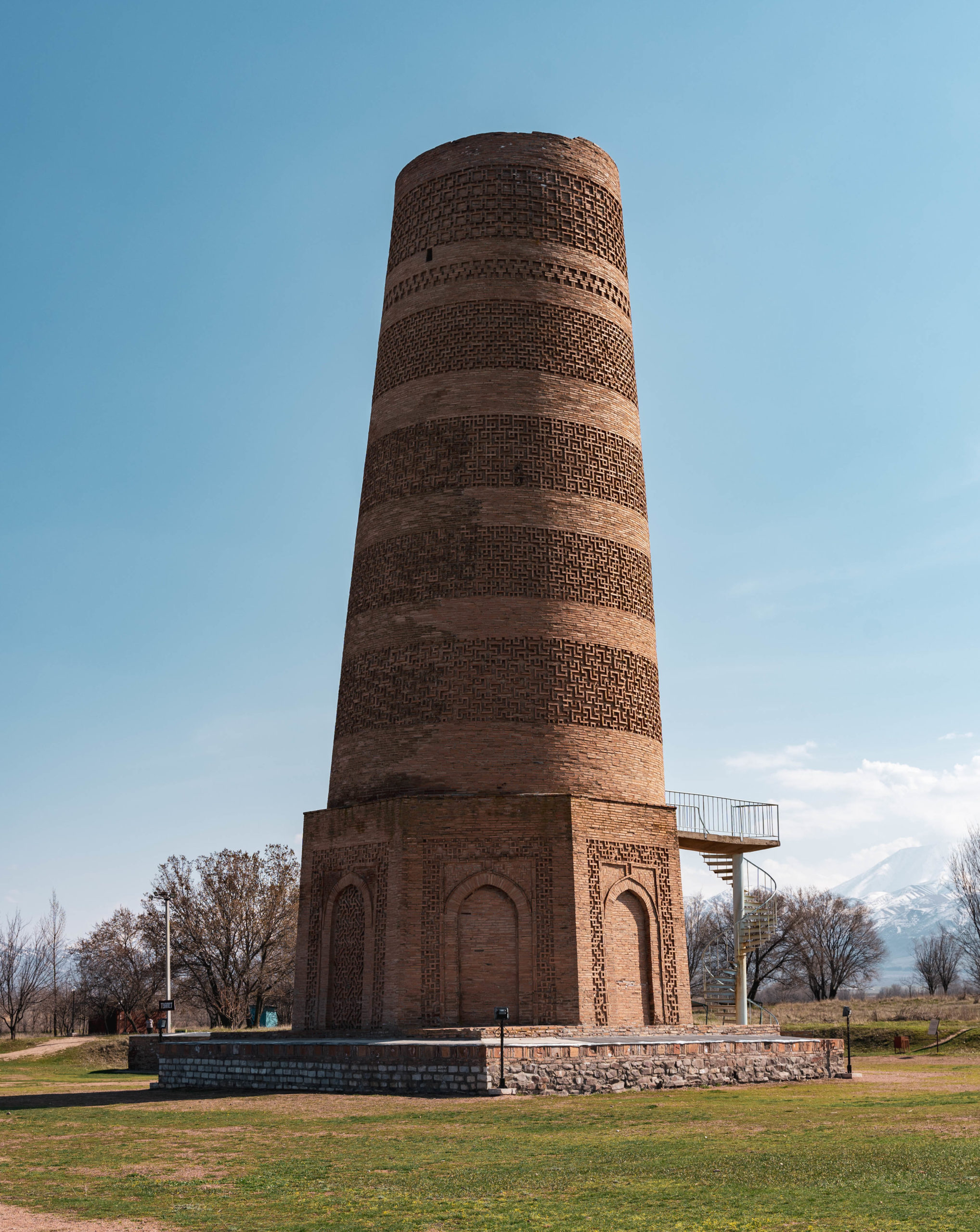 Issyk-Kul Region
21 – Karakol is a paradise for hikers: Karakol is a medium-sized city located near the eastern end of Issy-Kul, and just south town are the massive peaks of the Tien Shan mountains. Karakol is the perfect place to base yourself and go hiking in the mountains. There are quite a few different trekking options around here – you could do a 2/3-day Ala Kul hike or even the longer 5-day Ak-Suu trek.
For more info on hiking options near Karakol, see the official Destination Karakol site.
22 – Like beaches? Head to the Issy-Kul!: After wrapping up a challenging hike, why not head to the beach? Issy-Kul has a number of different beach towns surrounding it. Cholpon-Ata is where Kyrgyz and Russians go for beach parties, whereas Tosor is a nice quiet place for a relaxing beach experience.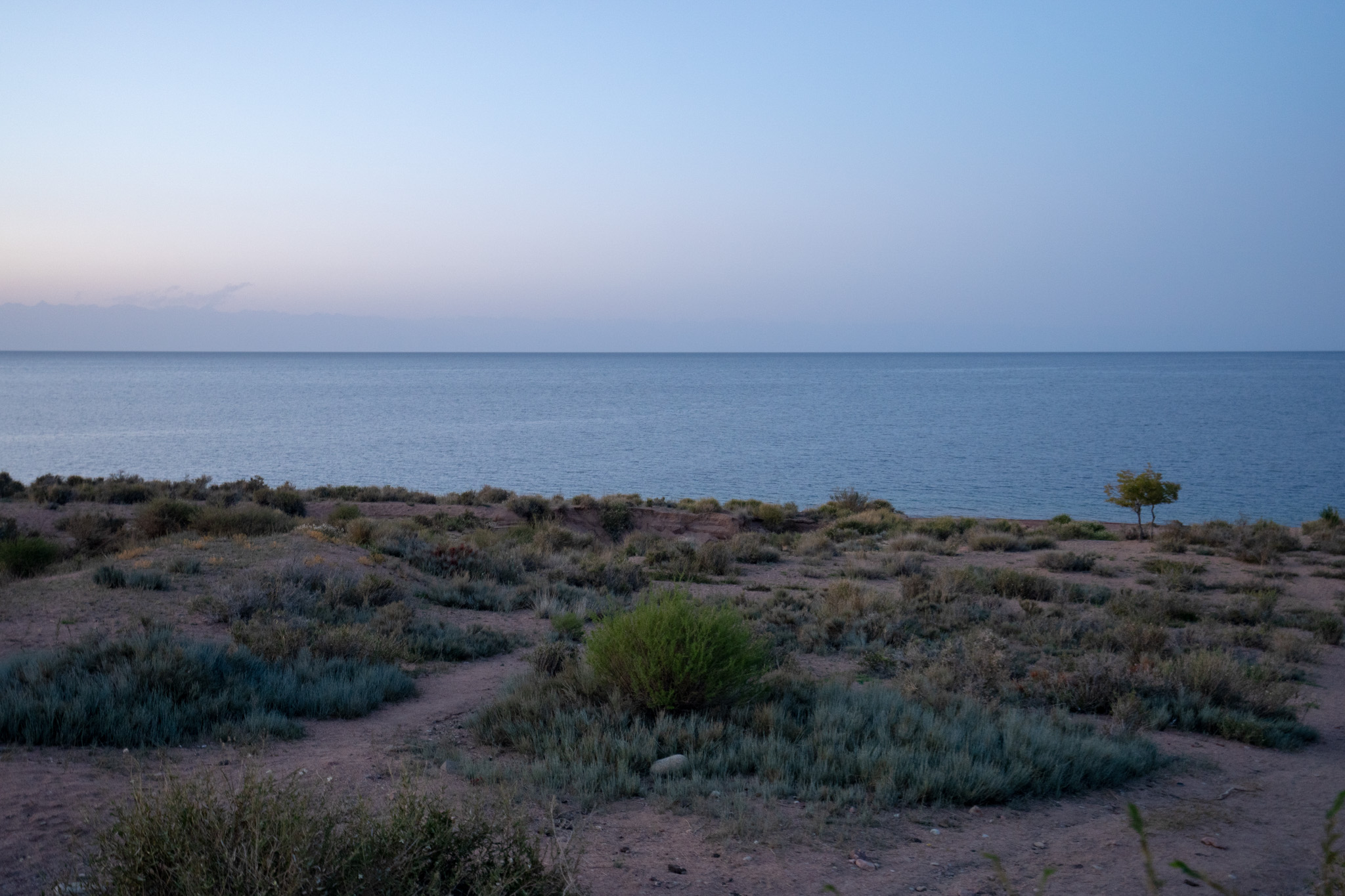 23 – Jyrgalan is a great off-the-beaten-path hiking destination: If you're up for even more hiking, consider Jyrgalan. This small town near the Kazakh border is Kyrgyzstan's fastest growing hiking destination – so check it out before everyone else does! See their official site for more info.
Central Kyrgyzstan
24 – Nomadic traditions are strong here: Central Kyrgyzstan is the land of mountains and yurts. It's very sparsely populated and is a great place to get off-the-beaten-path. In these highlands, many Kyrgyz people still live traditional nomadic lives living in yurt camps and surviving off of the land.
25 – Song Kul is the most popular destination: Song Kul is a beautiful alpine lake surrounded by green pastures. Song Kul is surrounded by a number of different yurt camps where tourists can stay, and the area around the lake is wonderful for hiking and horseback riding.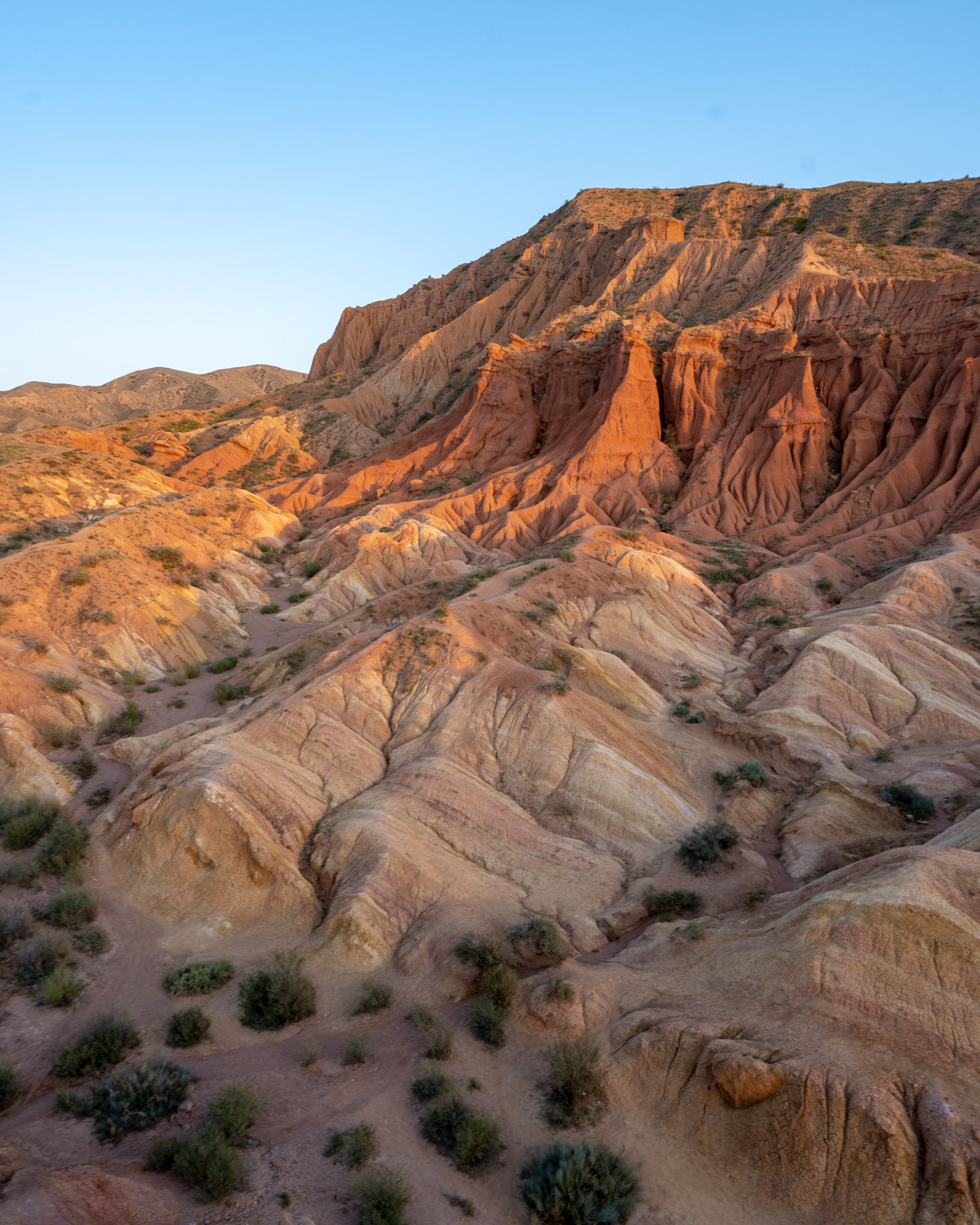 26 – Endless hiking opportunities: There are plenty of places to go hiking in Central Kyrgyzstan, from the beautiful Kol-Suu lake to the mountains near Toktogul. If you want to get away from everybody else, this is your place.
Southern Kyrgyzstan
27 – Osh is Kyrgyzstan's southern capital: Osh is the second-largest city in Kyrgyzstan and a place you'll definitely pass through if you want to explore the south of the country. It's a nice place to eat some decent food, although it can get extremely hot in the summertime.
28 – Visit the walnut forests of Arslanbob: One of the most popular destinations in Southern Kyrgyzstan is the town of Arslanbob. It's located just a few hours away from Osh, and is easily reached by public transport. Spending a few days here and relaxing in the walnut forests should be on everyone's Kyrgyzstan itinerary.
Community-based tourism in Arslanbob is a fantastic way to stay in a homestay and experience local life, and I recommend looking into it if you're planning on visiting!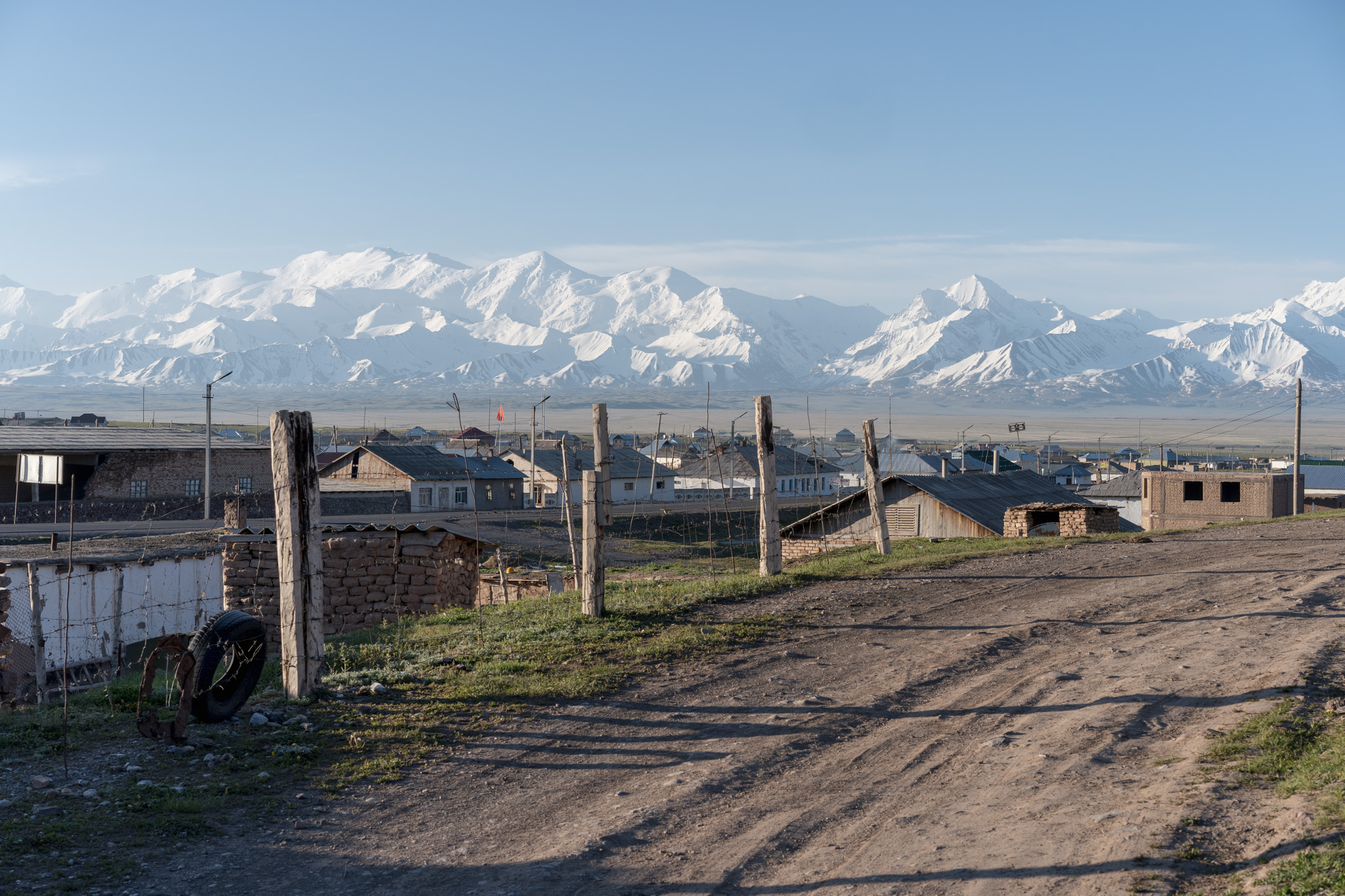 29 – The Alay Valley is incredibly beautiful: The Alay Valley is my favourite place in Kyrgyzstan – it's a wide valley full of green grass surrounded by massive 7,000-meter peaks. I've never seen anything quite like it. Consider spending a couple of days in the towns of Sary-Tash or Sary-Mogul to take in the views here.
30 – If you're into mountaineering, consider climbing Lenin Peak: Kyrgyzstan is a paradise for mountaineers, and one of it's most popular climbs is the 7,134 meter Lenin Peak. It's not an easy climb, but for climbers looking to get into high-altitude mountaineering, it is an accessible and affordable option.
Check out my guide to learn more about climbing Lenin Peak.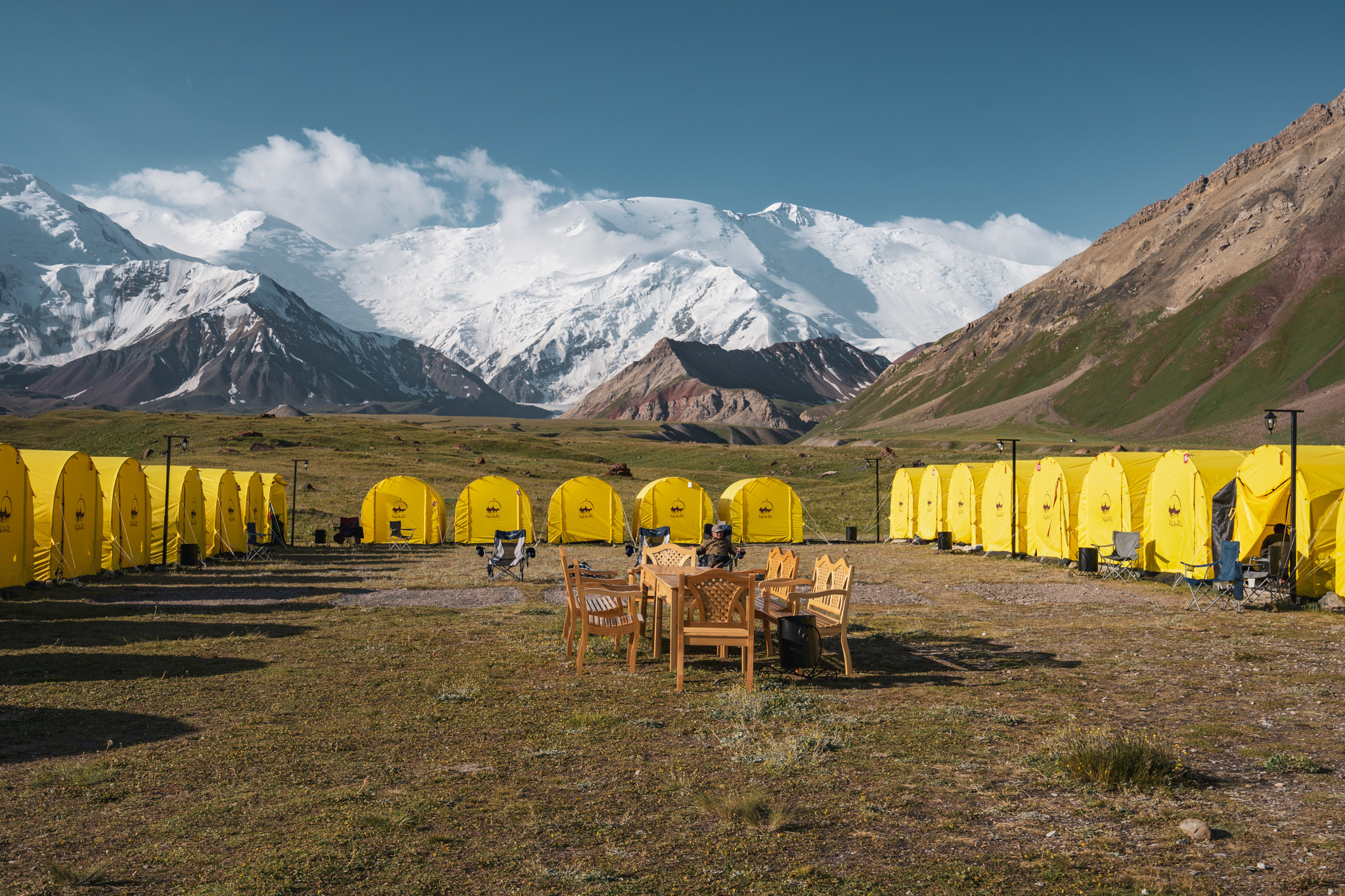 Getting Around Kyrgyzstan
31 – Marshrutkas go almost everywhere: Marshrutkas (minibus) are the backbone of transportation in Kyrgyzstan and other Central Asian countries. They connect almost all cities and towns and are usually the cheapest mode of transport when there isn't a train available.
Marshrutkas are cheap – for example, a 7-hour marshrutka ride from Bishkek to Karakol costs 350 som ($4.5). They operate on a fixed-price system, so you don't need to worry about haggling with the driver.
The main downside to marshrutkas is that they can sometimes be a bit hot and cramped, which can be quite uncomfortable in the summer months.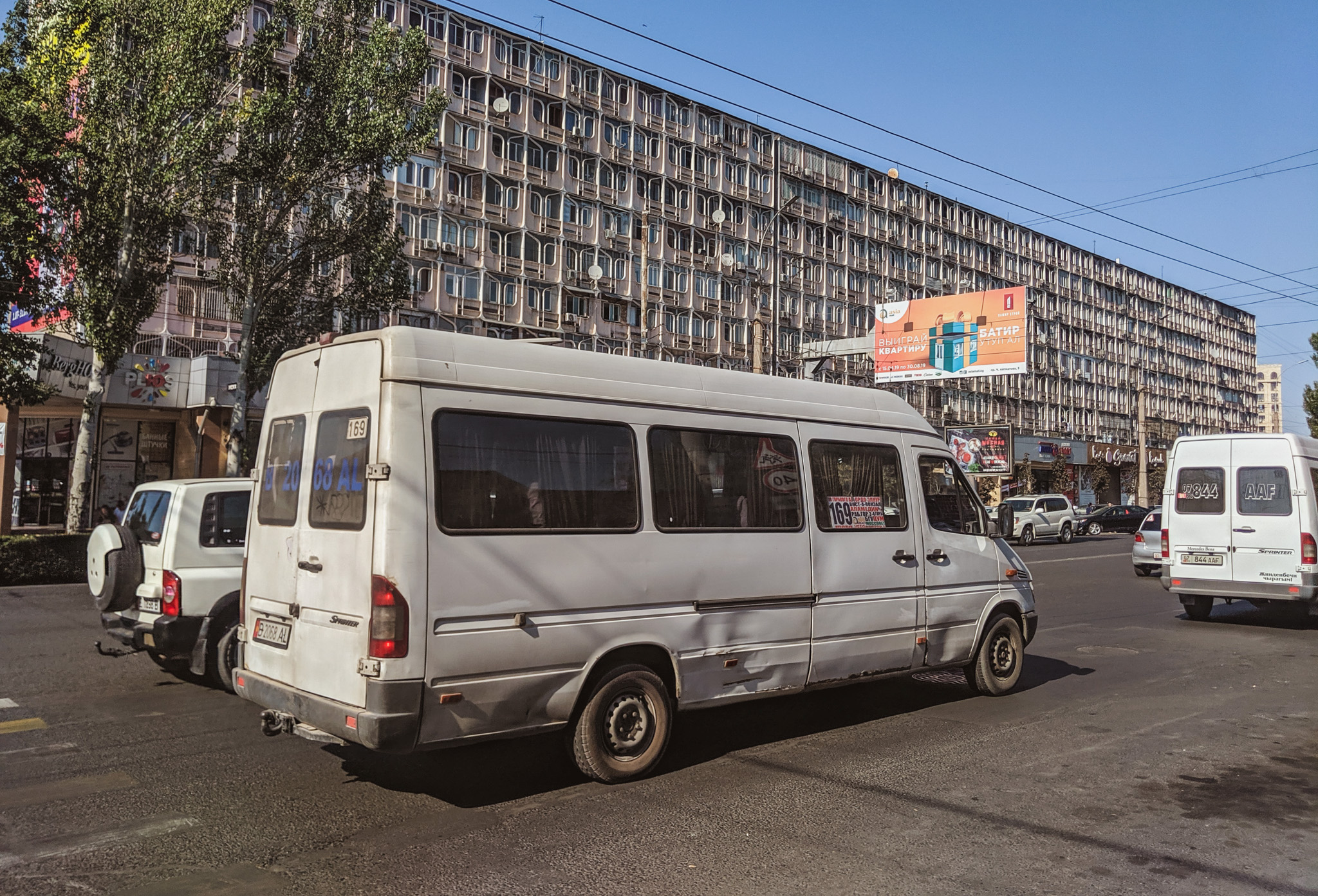 32 – Here are some of the most useful marshrutka routes:
Bishkek to Karakol – 7 hours, 350 som
Bishkek to Naryn – 5 hours, 350 som
Karakol to Naryn – 7 hours, 450 som
Bishkek to Cholpon-Ata – 3.5 hours, 250 som
Osh to Sary-Mogul – 3.5 hours, 240 som
Osh to Jalal-Abad -2 hours, 120 som
33 – Shared taxis are a more comfortable alternative to marshrutkas: If you're looking to travel in a bit more luxury, you can opt for a shared taxi.
You can usually find a shared taxi to the same destinations that marshrutkas run (and sometimes even smaller destinations), but you will need to wait until all seats in the car are filled before it departs (unless you want to pay for them all).
Shared taxis are typically a bit more expensive than a marshrutka, but are much more comfortable. You can often pay the driver a bit extra to sit in the front seat so that you've got a great window view.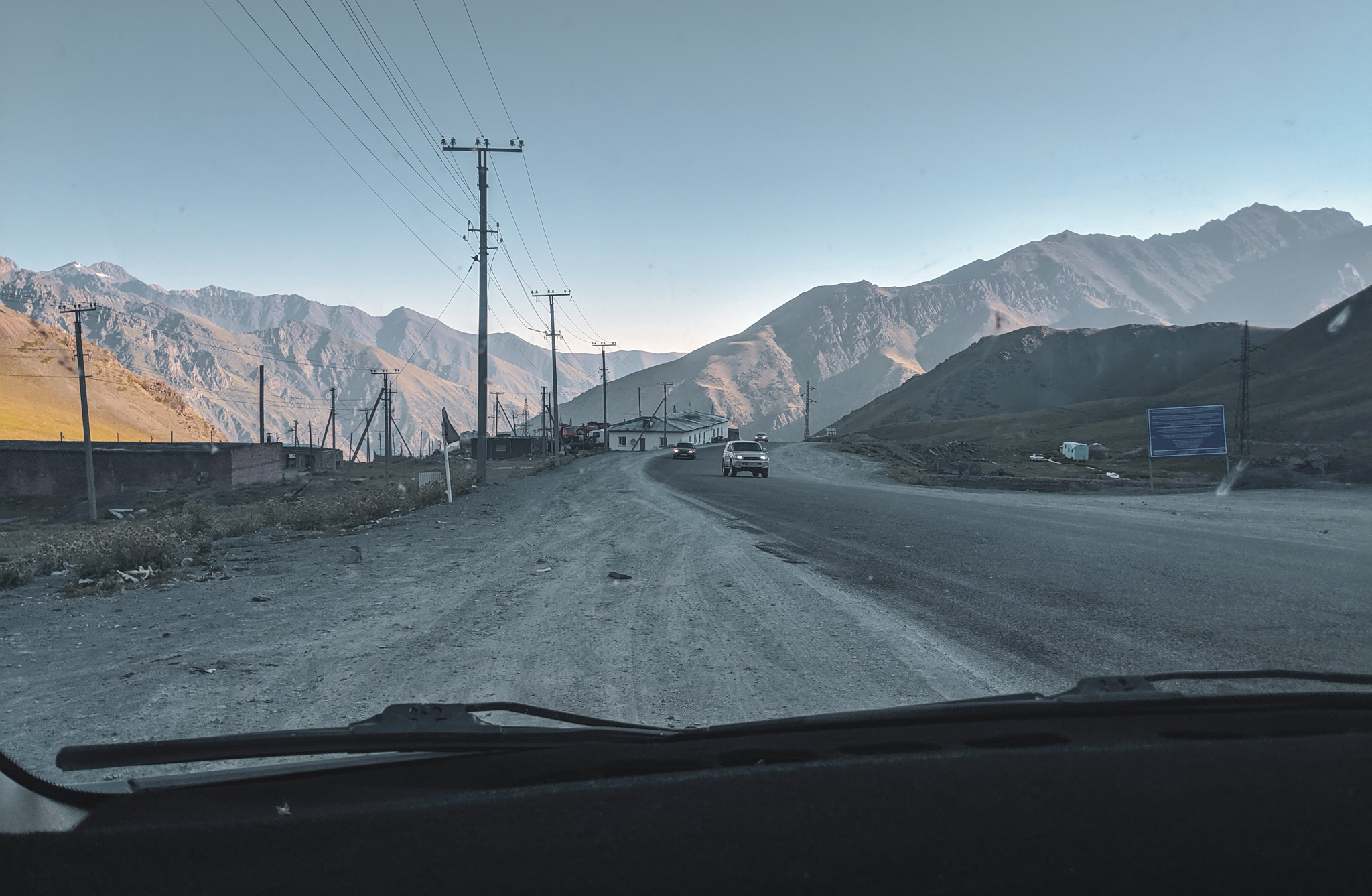 34 – Bishkek to Osh takes an entire day: The journey from Bishkek to Osh is a long one. While just 670 kilometers, the trip can take up to 14 hours due to the windy mountain road that connects the two cities.
Try to travel this route during the daytime – it's absolutely stunning. There are cheap domestic flights between the two cities if you don't have enough time to spend an entire day in a car.
35 – There aren't any useful train routes: Bishkek has a train station, but it is of little use for most travellers. There is a direct train from Bishkek to Moscow that takes 3-days, which could be useful if you want to get back to Europe overland.
There's only one domestic train route in all of Kyrgyzstan, and it is the Bishkek – Balykchy line that takes about 5 hours. This train takes much longer than a marshrutka on the same route but it would be a nice experience if you're into rail travel.
36 – Within Bishkek, use Yandex Taxi to get around: I'm sure you're familiar with ride-sharing apps like Uber at this point. Yandex Taxi is a  Russian ridesharing app that works in Bishkek, and I highly recommend you use it to get around the city. Rides are typically just 70 – 150 som and you can choose your pickup and dropoff locations on the app. It has an English setting, so no need to know Russian.
37 – Domestic flights are cheap: The busiest domestic flight route is between Bishkek and Osh, and one-way tickets are typically around $35 between the two cities.
Consider taking this flight if you've already seen the overland route between Bishkek and Osh and want to save some time.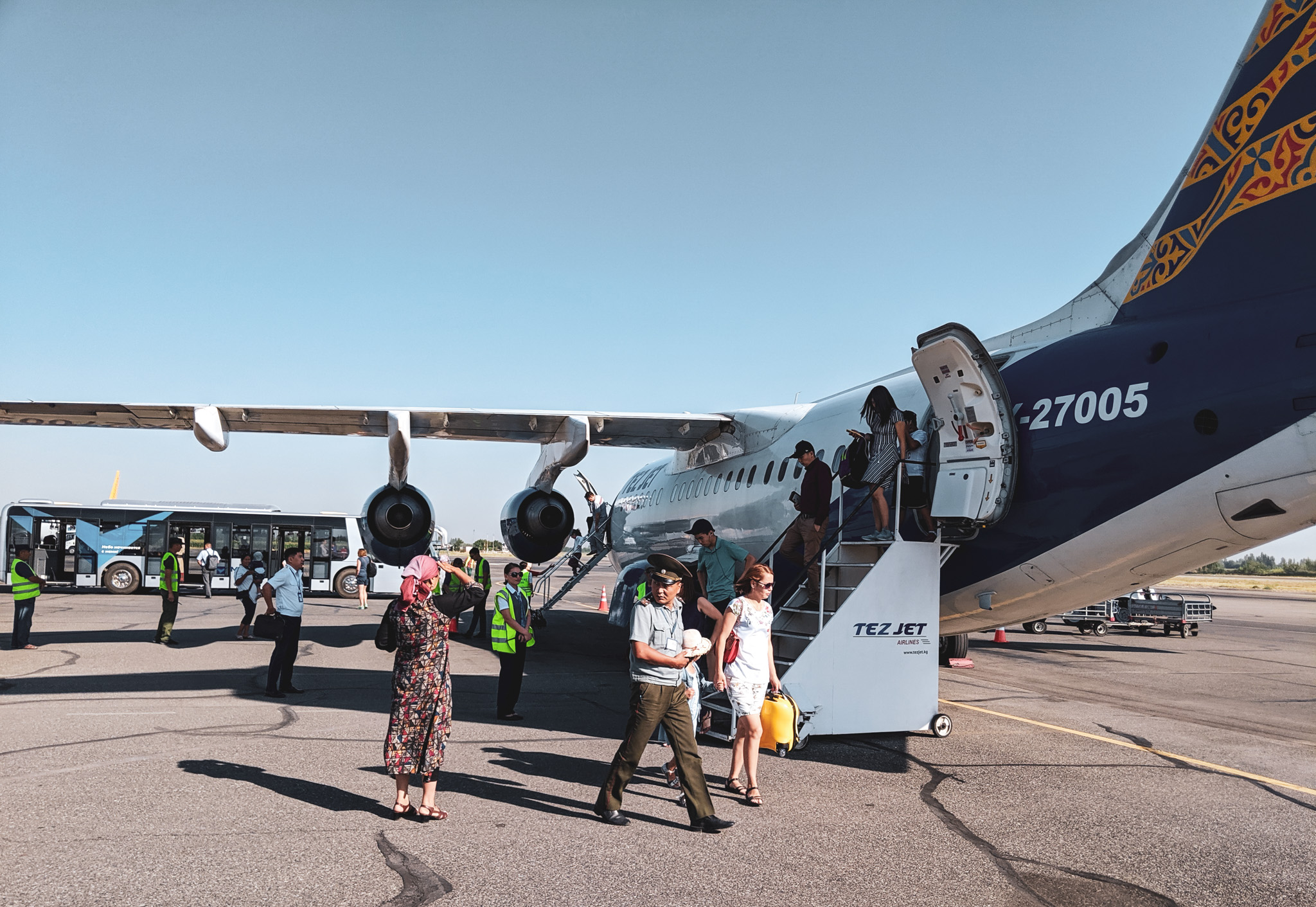 Accommodation in Kyrgyzstan
38 – There are hostels in all of the major touristy towns: Kyrgyzstan has a well-developed network of backpacker-style hostels in all of its main cities. They're a great place to meet other travellers, and they're also very cheap.
Here are my favourite ones:
Interhouse Bishkek – A modern and popular hostel located right in the center of Bishkek, this is the perfect place to relax when you're in Bishkek.
TES Hotel Osh – I've stayed at TES Hotel four times now. It has both private rooms and dormitories, and even a large outdoor area where you can pitch a tent. Breakfast is a tasty buffet. This is by far my favourite place to stay in Osh.
KbH Karakol Based Hostel – A medium-sized hostel right in central Karakol that's run by friendly staff. They can help you with any trekking or transportation info that you need. Highly recommend this hostel!
39 – Homestays in Kyrgyzstan are great: There are a ton of fantastic homestays throughout Kyrgyzstan. Do some searching on your destinations and you'll come across some well-reviewed ones.
One homestay that I really liked was the "Hotel Tatina" in Sary-Tash – 500 som per night including dinner and breakfast, and it was run by a super friendly family.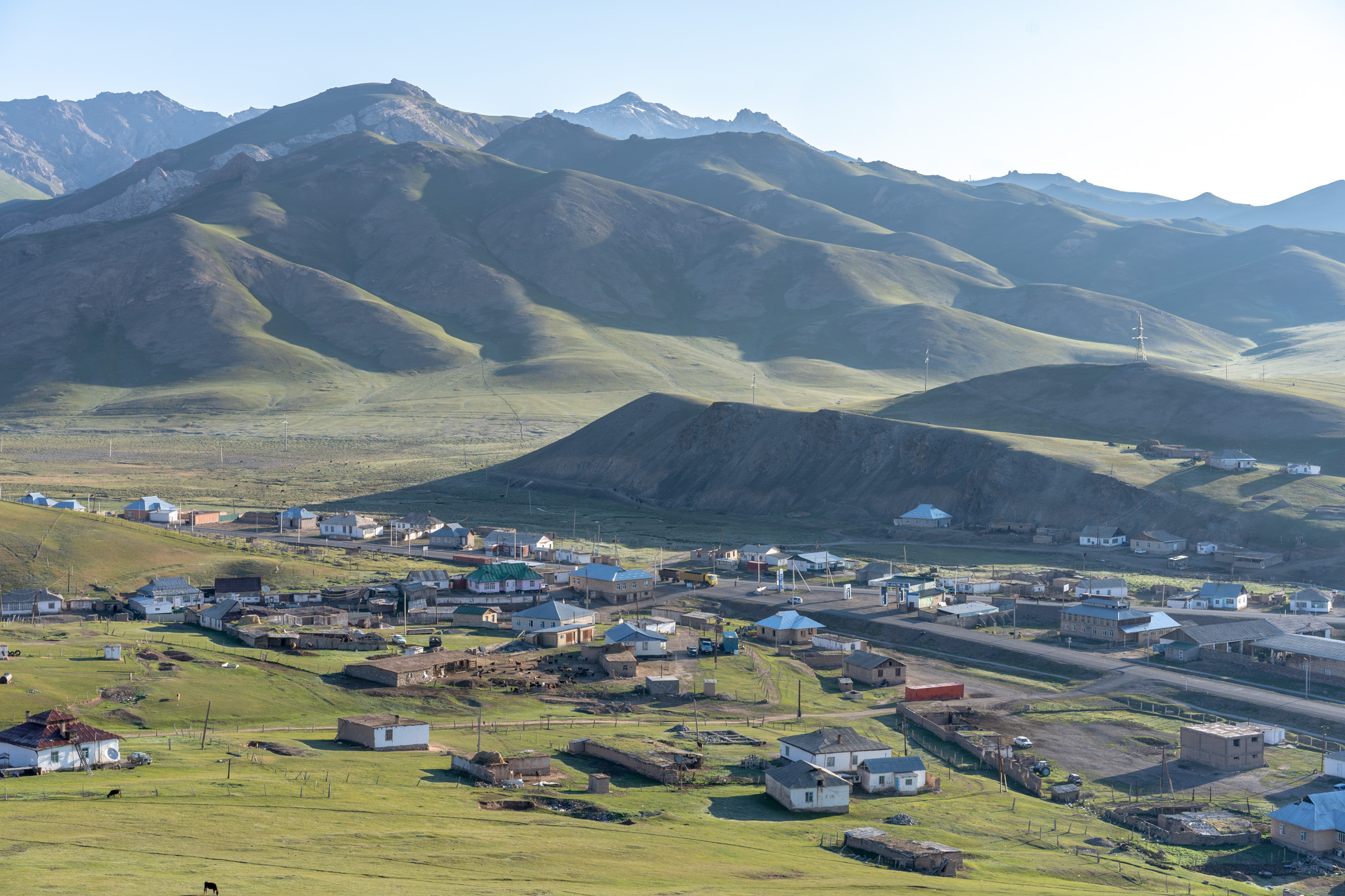 40 – Stay in a yurt at least once: Yurts are circular white tents that dot the countryside of Kyrgyzstan. They're the traditional home of the nomadic people across Central Asia, and staying in one is a must-have experience if you're in Kyrgyzstan.
41 – Airbnb is another good option in Bishkek: Airbnb isn't super popular yet in Kyrgyzstan, but Bishkek does have a few decent options available. If it is your first time using Airbnb, you can use my referral link to get up to $65 off of your first booking!
Best Time to Visit Kyrgyzstan
42 – Kyrgyzstan can be visited year-round: No matter what time of year it is, you can visit Kyrgyzstan. The country is always beautiful, and each season brings a new look to its incredible landscapes. However, depending on your interests, there are certain seasons that are better than others.
43 – Summer is definitely the best time to visit if you're into outdoor activities: If you want to do any sort of mountaineering or high-altitude hiking when you're in Kyrgyzstan, then summer is the best time to visit.
Kyrgyzstan has a short hiking season – high-altitude yurt camps are only usually open in July, August, and early September. Outside of these times, conditions will be harsher and you'll need to bring your own tent.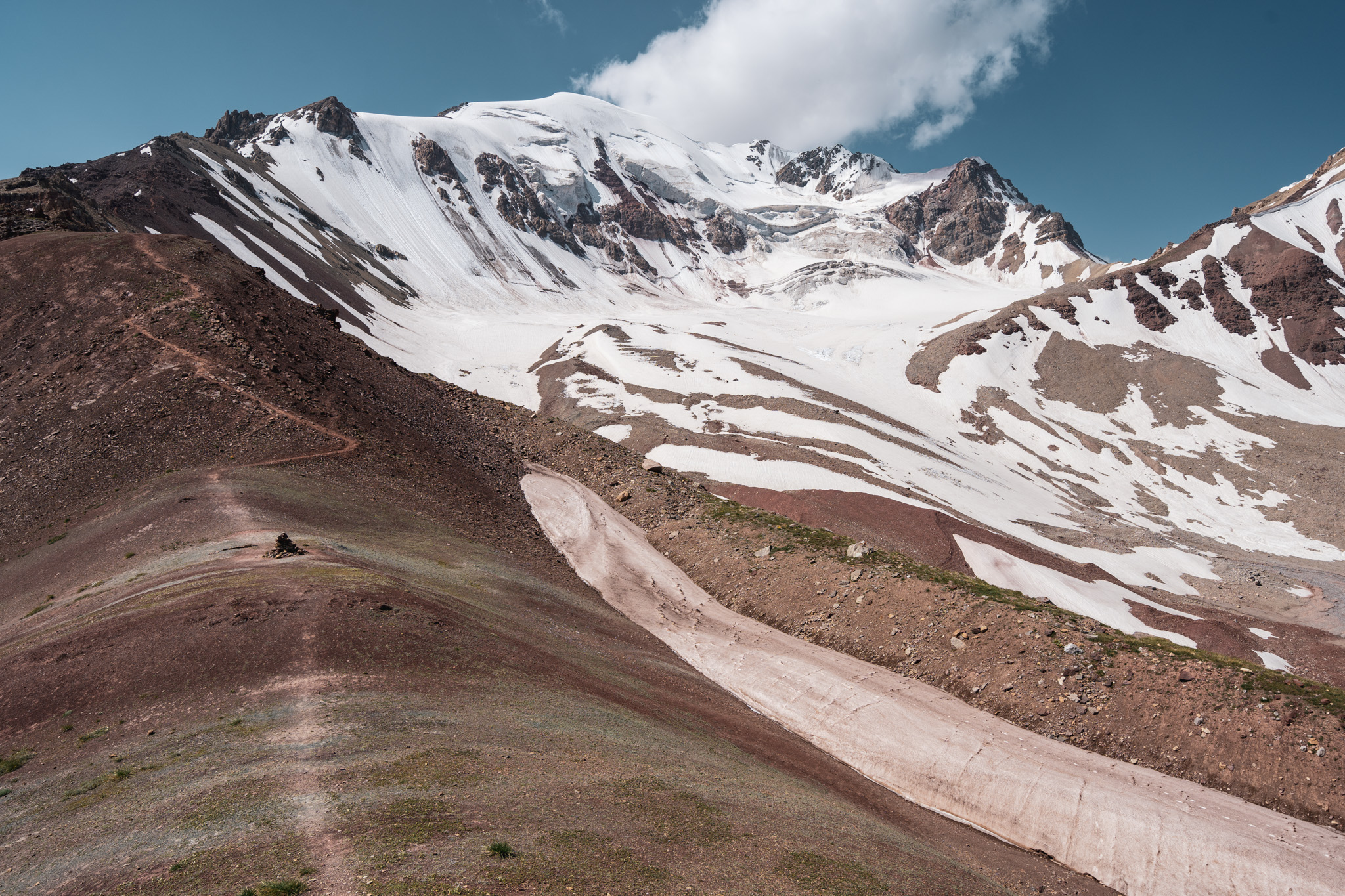 44 – In Autumn, Kyrgyzstan turns beautiful shades of orange and yellow: Autumn is a beautiful time to visit Kyrgyzstan, as the green mountains turn golden and the temperatures in the cities drop a bit.
If you're into photography, you'll love it at this time of year.
45 – Spring is a good time to visit, although many hikes will still be snow-covered: Spring in Kyrgyzstan is fairly warm in the cities, but still cold in the mountains. It's a nice and quiet time of year to visit.
46 – If you're into skiing, consider visiting Kyrgyzstan in the winter: Winter in Kyrgyzstan can be cold, especially in the mountains. However, the country has some awesome skiing near Bishkek and Karakol, so consider a winter visit if you want to hit the slopes. There aren't many other tourists around in the winter, so you'll likely have the whole place to yourself!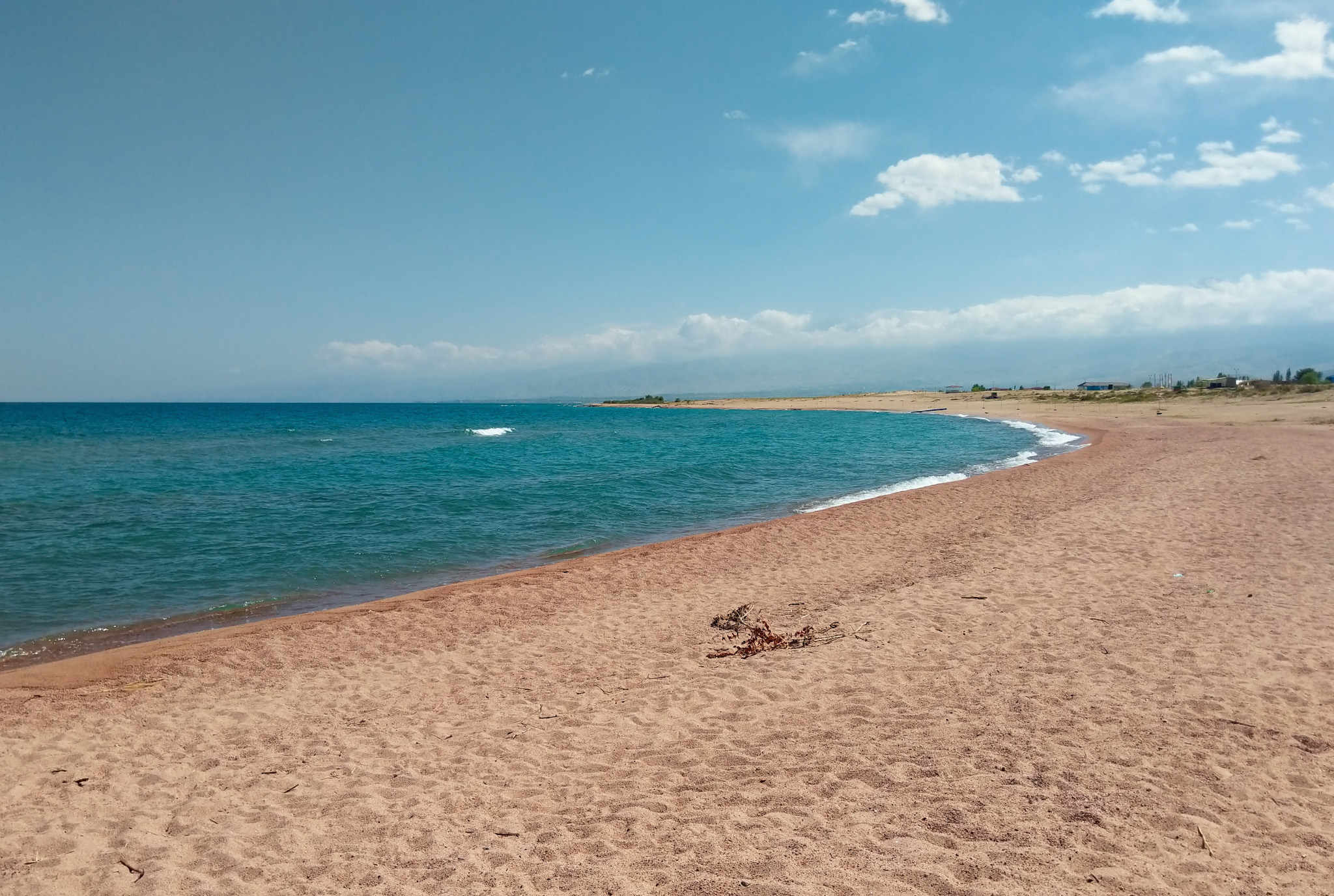 Internet & SIM Cards in Kyrgyzstan
47 – Internet access in Kyrgyzstan is very good: Kyrgyzstan has some pretty amazing internet when you consider that it is a mountainous developing country.
It's about on par with Kazakhstan in terms of pricing and speeds, and far better than in neighbouring Uzbekistan and Tajikistan.
48 – SIM cards are cheap: One of the first things you should do when you arrive in Kyrgyzstan is pick up a SIM card. There are a few major telecom companies, including Beeline, O!, and MegaCom.
My preference is O!, as I've found them to have the best signal in mountainous areas (even at Lenin Peak Base Camp!). They have a 40GB data plan available for 350 som – should be enough even for heavy users.
There are telecom branches selling SIM cards all over Bishkek and Osh – just be sure to bring your passport.
49 – WiFi is everywhere: If you don't want to bother with a SIM card, don't worry. You won't have any issues finding WiFi in Kyrgyzstan. Even the tiny homestay I stayed at in Sary-Tash (3,000 meters above sea level) had great WiFi.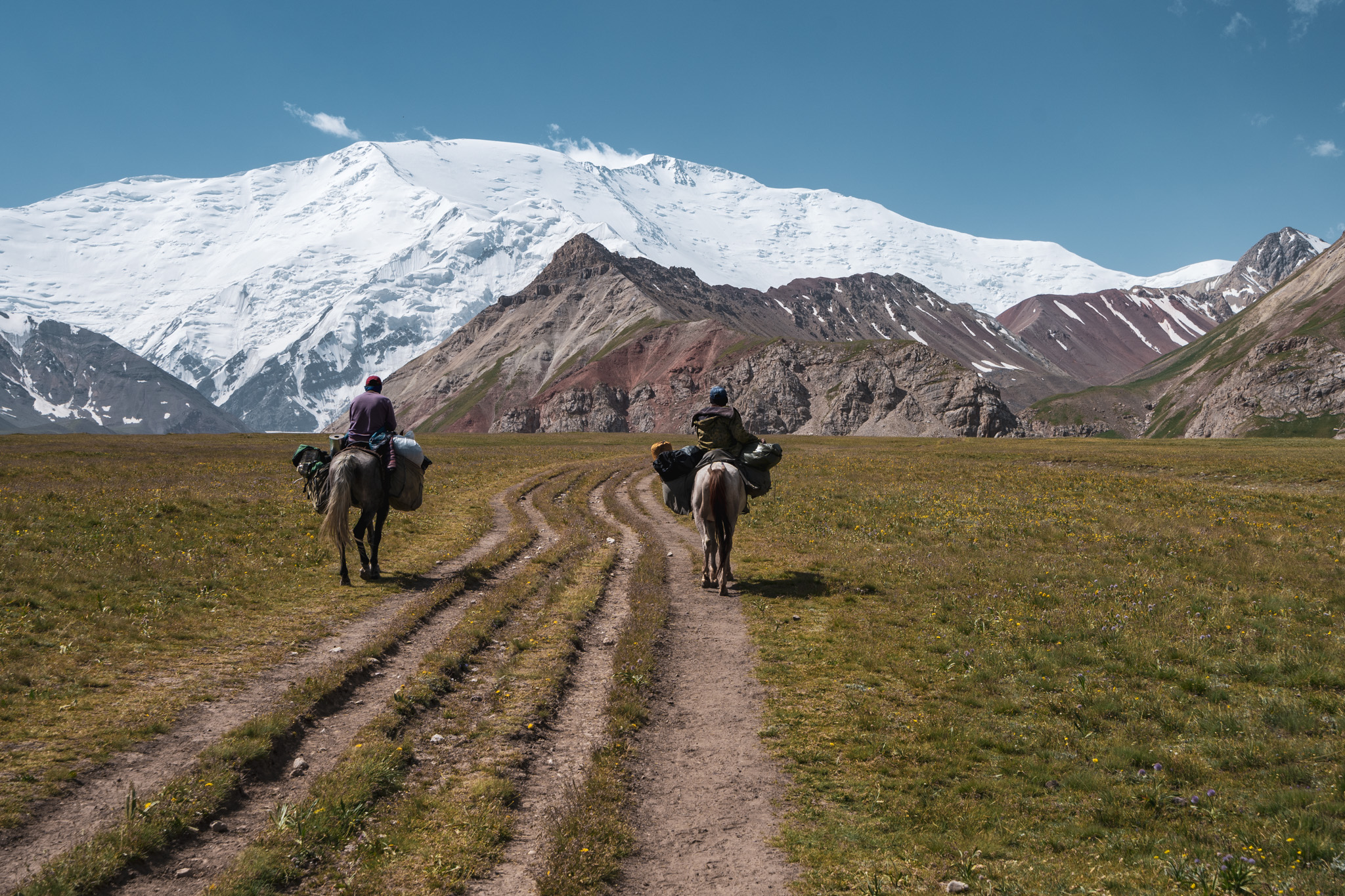 Solo Travel in Kyrgyzstan
50 – Kyrgyzstan is a great solo-travel destination: My two months in Kyrgyzstan was spent solo-travelling, and I found it to be a great destination for solo backpackers. It's easy to meet other people in hostels, and locals are super friendly to foreigners as well.
Budget for Backpacking Kyrgyzstan
51 – Kyrgyzstan is a cheap country to travel in: Typical travel costs in Kyrgyzstan are around $20 – $40 per day, depending on what type of accommodation you choose and what mode of transport you opt for.
52 – This is what typical costs while travelling in Kyrgyzstan will look like:
Accommodation – $5 to $10 per night for a hostel dorm or homestay is a typical price. This usually includes breakfast as well. Airbnb and hotels will be a bit more expensive.
Food – $5 to $10 per day. Local street food is very cheap, but it's easy to splurge a bit when you're in Osh or Karakol. Coffee in a cafe is usually around $2, and a beer at a bar is $2-3.
Taxis – Taxis around Bishkek don't usually cost more than $2 for normal trips. Use Yandex Taxi so you don't need to negotiate with the driver.
Flights – Flights between Bishkek and Osh start at around $35 one-way.
Entrance tickets – As most sights in Kyrgyzstan are based around nature, they're usually free or have a low park entrance fee (just a couple of dollars)
Visas & Permits – Most nationalities don't need a visa to visit Kyrgyzstan, so this will be $0 for most people. Certain border regions of Kyrgyzstan require permits (easily arranged), and they tend to cost around $10 or $15.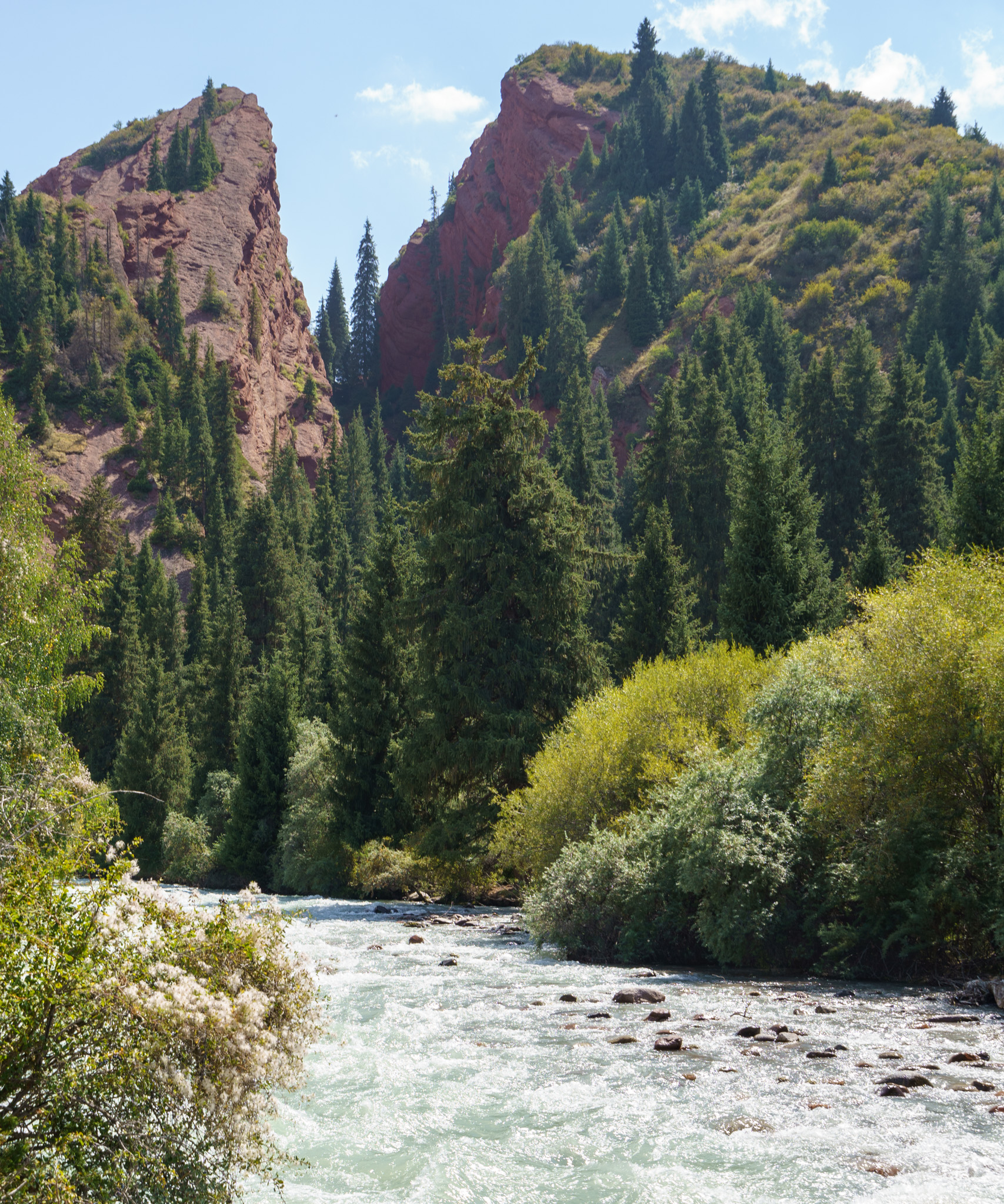 Kyrgyzstan Backpacking Guide Wrap-up
I hope that this backpacker's guide has helped you plan your trip to Kyrgyzstan! It's a fantastic country, and I really hope that more people start visiting it.
If you've got any questions about Kyrgyzstan, feel free to ask in the comments below this post.
In the meantime, why not check out some of my other posts about travelling in Central Asia?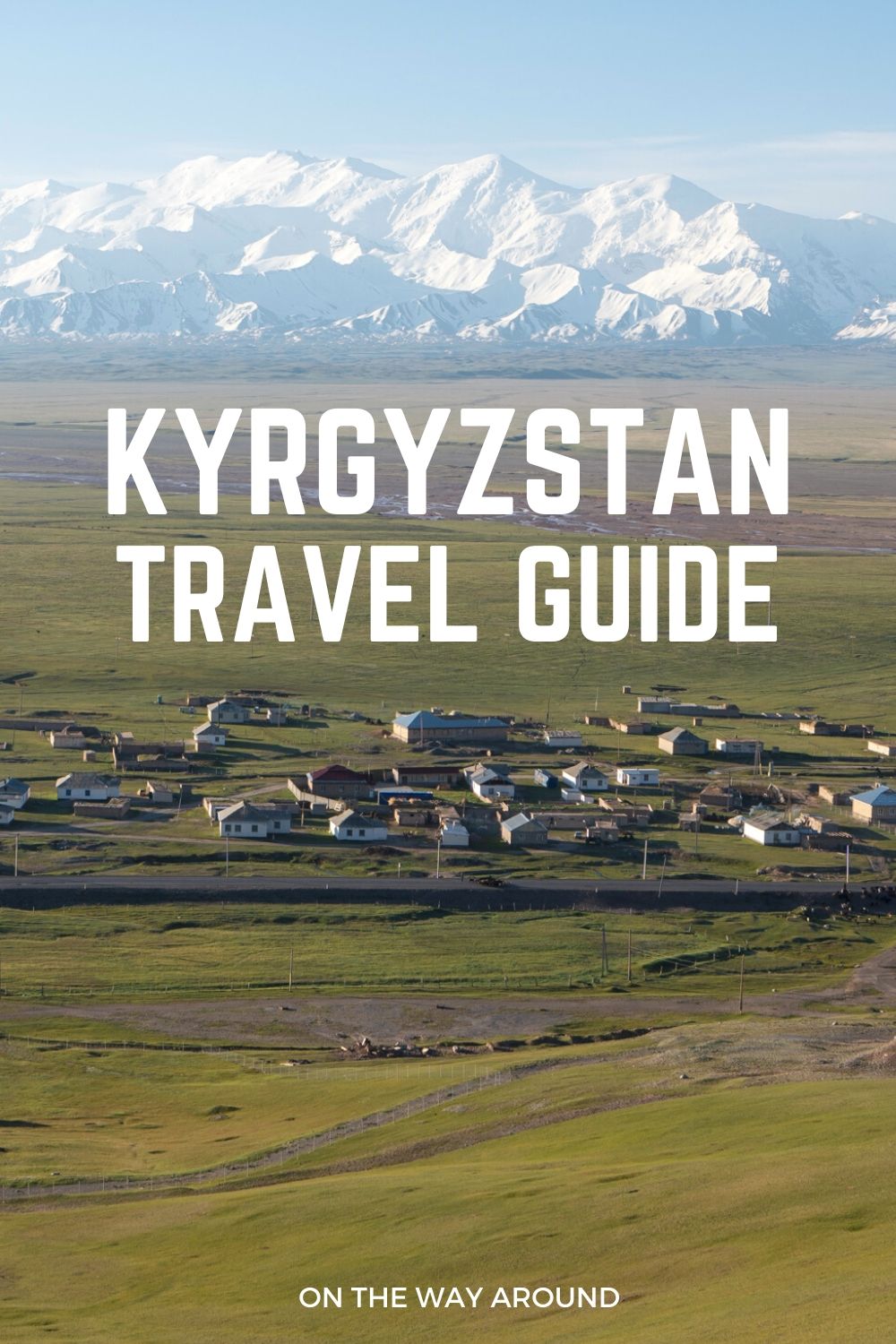 Yay transparency! There are affiliate links in this guide. If you book or buy something using my links, I'll make a bit of money at no extra cost to you.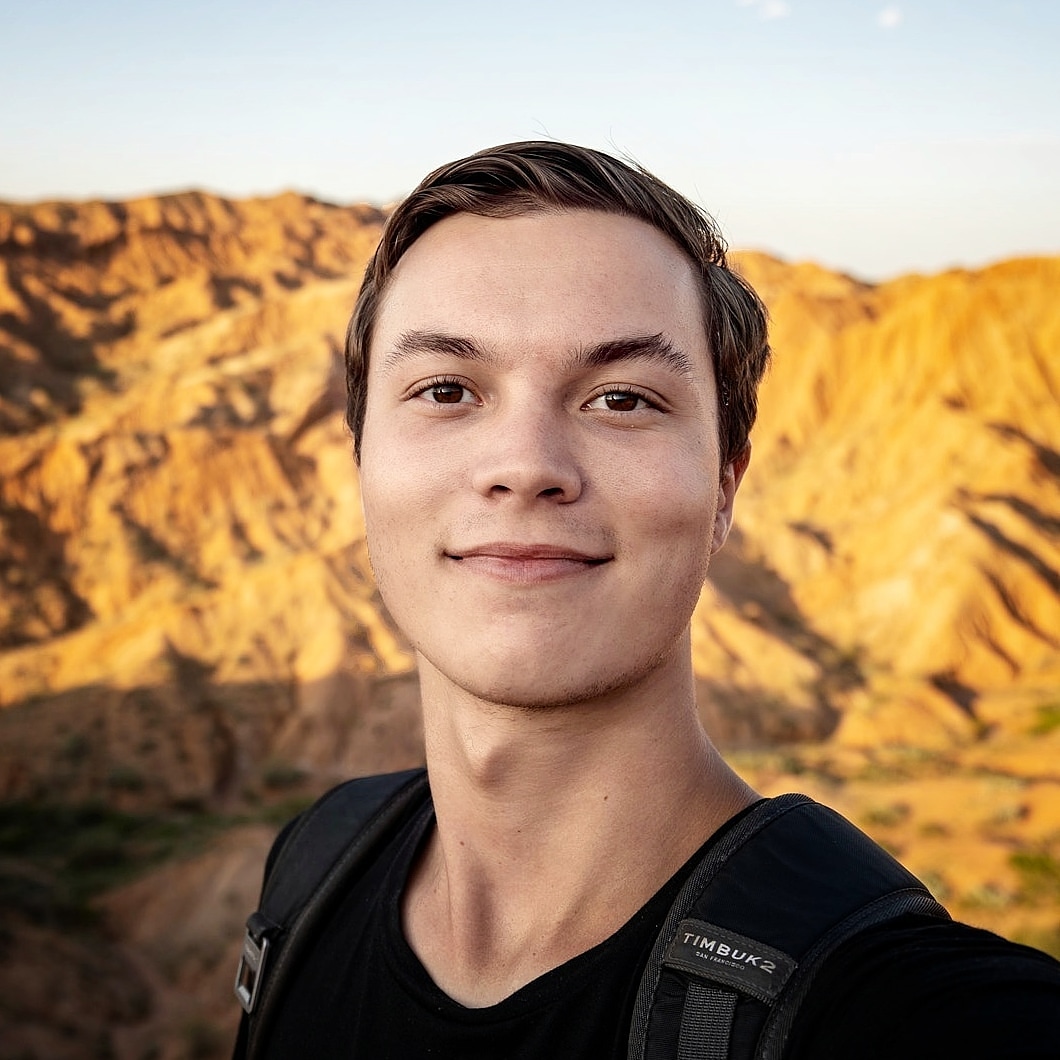 21-year old Canadian dude who loves to visit off-the-beaten-path places, climb tall mountains, and try delicious foods.