Bamiyan is a beautiful and peaceful oasis in Afghanistan. Located in the mountainous central region of the country, Bamiyan is quite isolated from the conflict that continues to plague other parts of Afghanistan.
Bamiyan is home to Afghanistan's only UNESCO World Heritage Site – the gorgeous lakes of Band-e-Amir.
There is so much do see and do in Bamiyan, and in this post, I'll cover everything that you need to know to plan your trip.
If you're looking to read about other parts of Afghanistan, check out my detailed Afghanistan travel guide.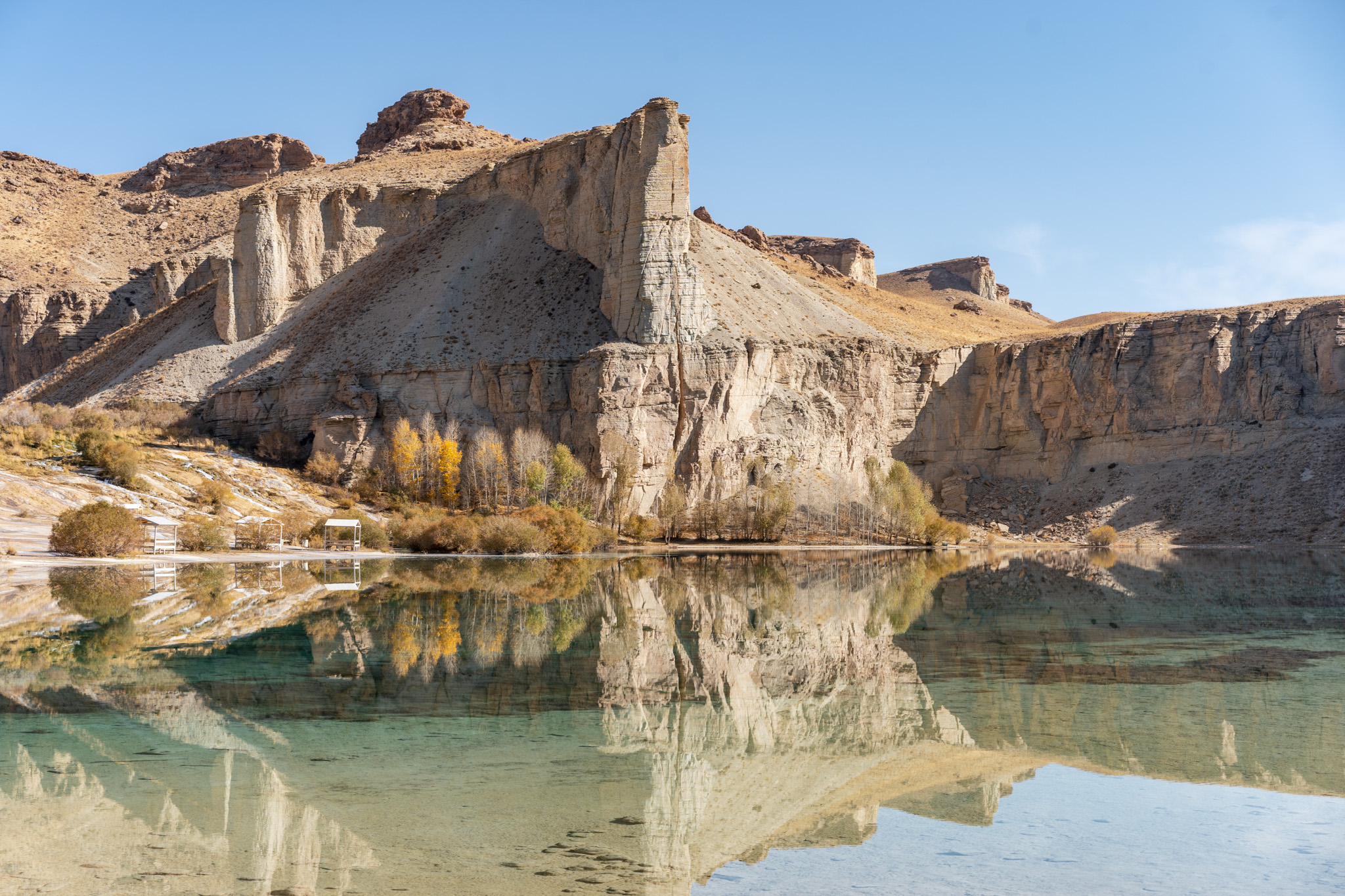 Places to visit in Bamiyan
You could spend weeks exploring Bamiyan, but there are a few must-see sights that can be seen in a total of 3 or 4 days.
Band-e-Amir National Park
Band-e-Amir is Afghanistan's crown jewel. It's located at 3,000 meters above sea level about 1.5 hours outside of Bamiyan Town. Band-e-Amir is home to six deep blue lakes formed by natural dams made of travertine.
The park can be visited in as a day-trip from town, although if you're up for a real adventure you could even hike and camp in the area.
You can visit Band-e-Amir by hiring a driver for the day. A reasonable price to pay is  2000 Afghani for the driver to take you to all of the lakes. The National Park also has an entrance fee of 250 Afghani for foreigners. For Afghans, the entrance fee is much lower.
During high season, it is also possible to take a shared car from Bamiyan Town to Band-e-Amir for 150 Afghani. Ask at your hotel if these are running when you're there.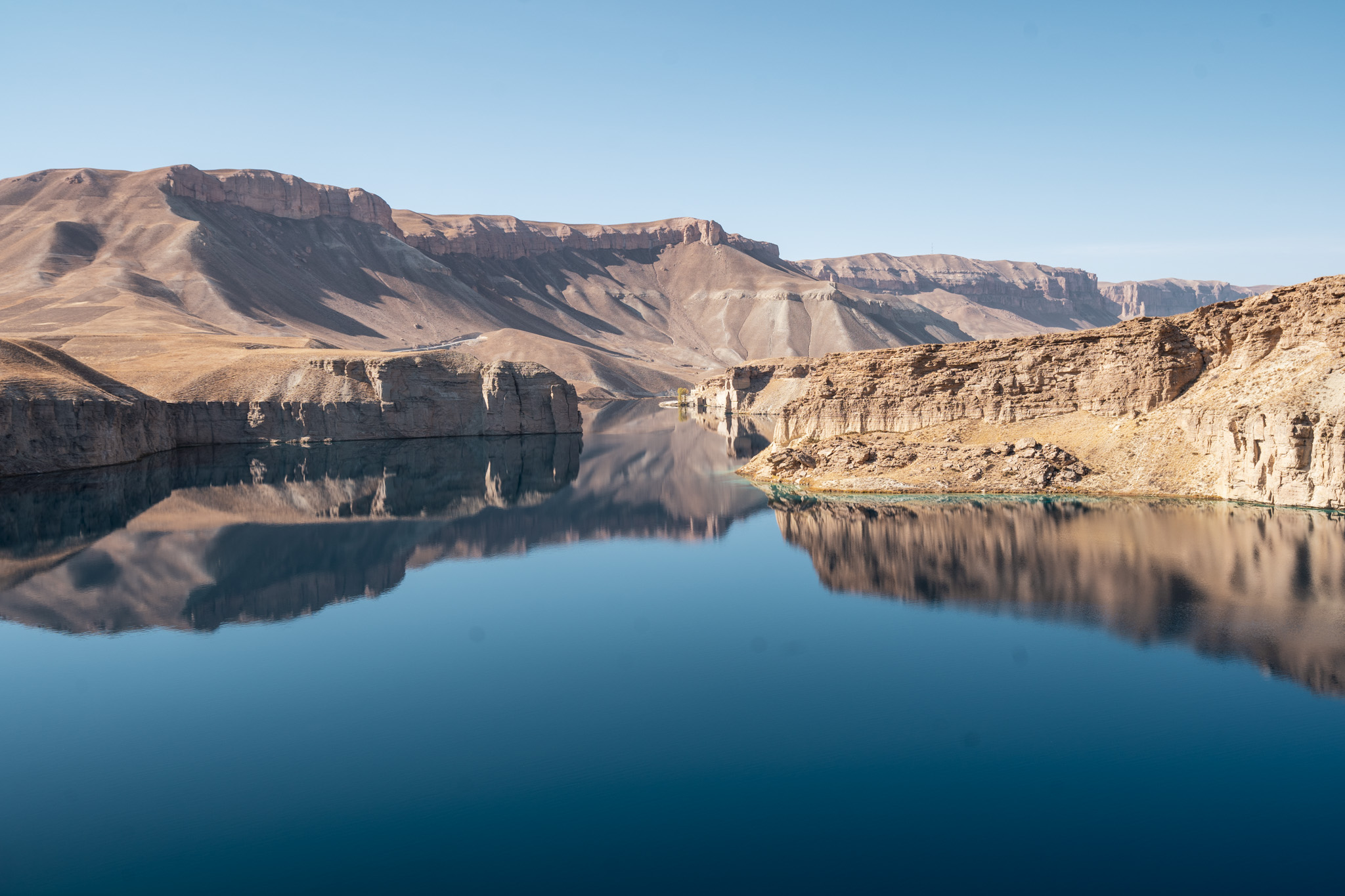 The Buddhas of Bamiyan
Probably the most famous sight in all of Afghanistan. The Buddhas of Bamiyan were tragically destroyed by the Taliban in 2001, but the remains are still a stunning sight to see.
You'll get your first glimpse of the Buddhas as soon as you drive into Bamiyan. They're located on the north side of town and can be seen from pretty far away.
The Buddhas were built in the 6th century, and for a long time were one of the most important pilgrimage sights for Buddhists.
In 2001, the Taliban declared them as idols and therefore "un-Islamic". Artillery and dynamite were used over the multi-week long destruction of the Buddhas.
You can now easily visit the remains of the Buddhas while you're in Bamiyan. Simply walk towards the largest Buddha, and enter the small building to purchase a 300 Afghani entrance ticket.
With this ticket, you'll be let into the caves surrounding the medium Buddha for some exploration. The ticket also provides access to Shahr-e-Gholghola and Shahr-e Zohak.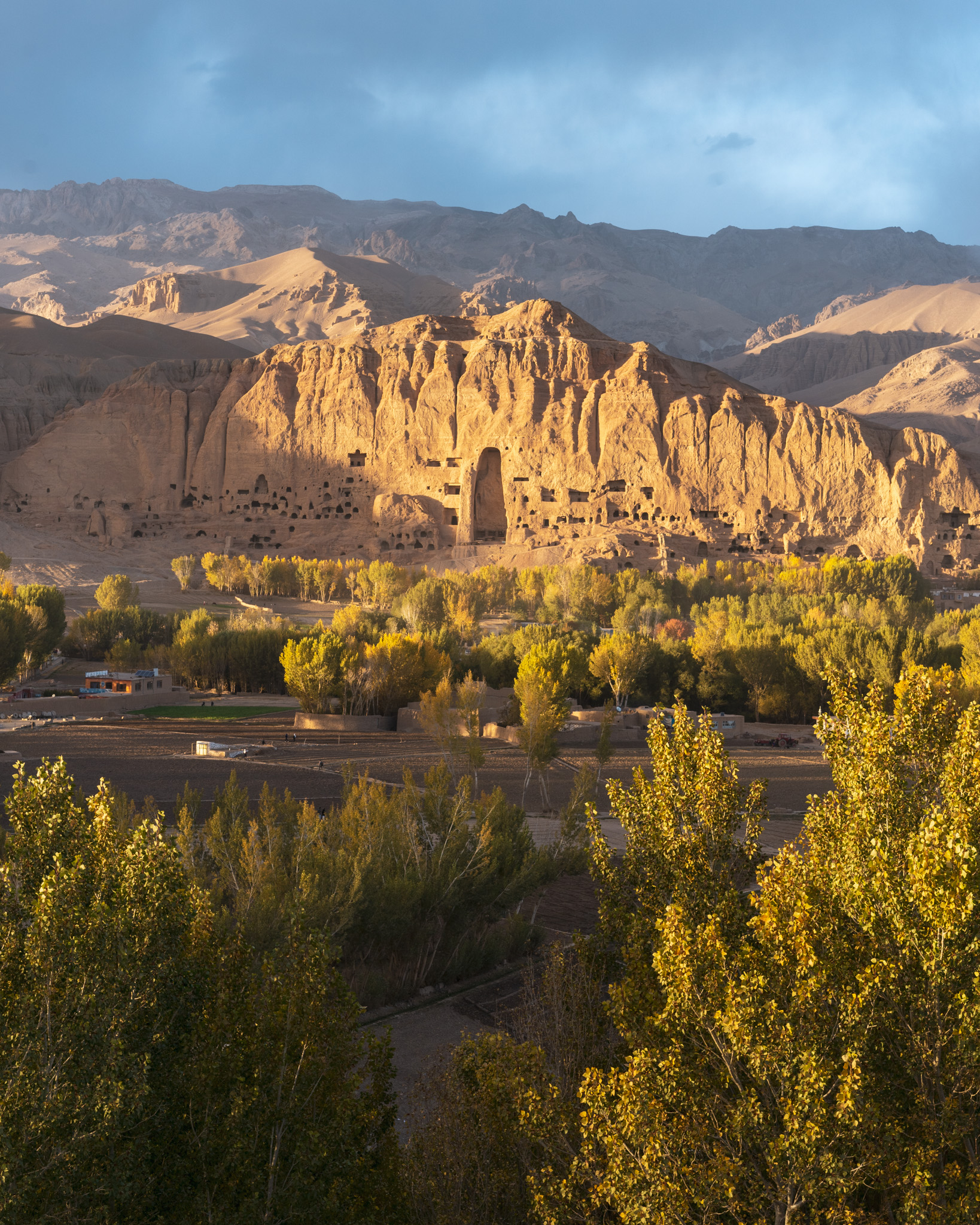 Shahr-e Gholghola
Right in the center of Bamiyan Town are the ruins of Shahr-e Gholghola. This imposing fortress was the location of the Ghorid Bamiyan's final battle against the Mongol hordes of Genghis Khan.
The fortress was holding up against the siege by Genghis Khan under command of Bamiyan's ruler, but it fell when the ruler's own daughter betrayed him in hopes of being married to the Mongol leader.
Genghis Khan and his horde stormed the fortress, slaughtering anyone in their way; including the daughter that had betrayed the ruler of Bamiyan. The brutal attack carried out by the Mongols gave Shahr-e- Gholghola a new nickname – "The City of Screams".
You can visit the fortress easily. Walk to the base of it, and find the small entrance post. You'll need to show your ticket here (the one you can purchase at the Buddhas of Bamiyan).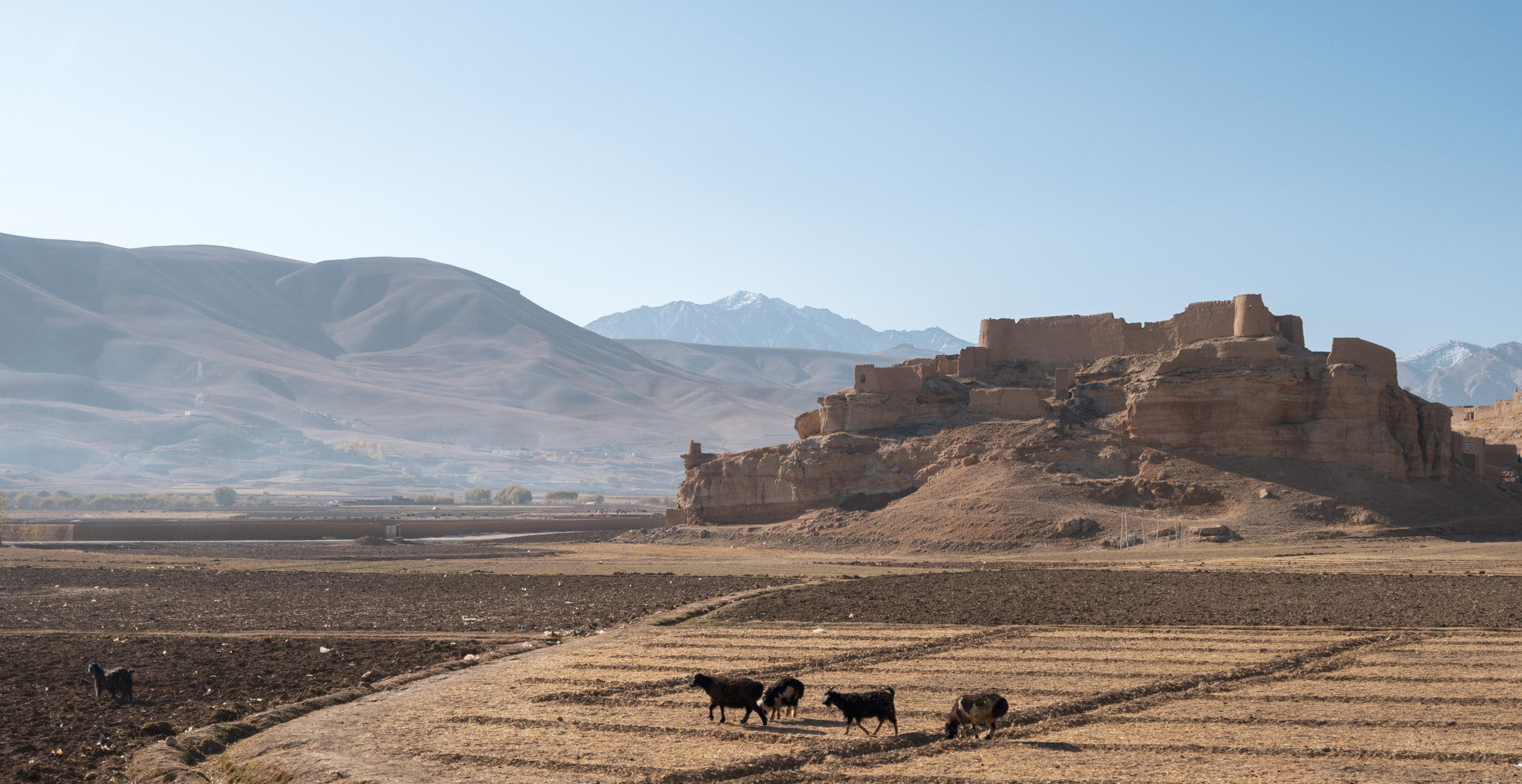 Shahr-e Zohak
Another Ghorid-era set of ruins, Shahr-e Zohak is located about 9 kilometers east of Bamiyan Town.
Perched on cliffs high above the valley, the fortress guards the eastern gateway to Bamiyan. During the Siege of Bamiyan in 1221, Genghis Khan's grandson was killed by an arrow shot from this hilltop citadel.
Enraged by the death of his grandson, Genghis Khan made his way towards Bamiyan. Shahr-e- Zohak was the first obstacle in his quest to conquer the valley.
In classic Mongol style, the horde obliterated the fortress and slaughtered all of its inhabitants.
Local legend says that the stone ruins remaining here are stained red from the blood that was spilled during the battle. The red stones give Shahr-e Zohak its nickname, "The Red City".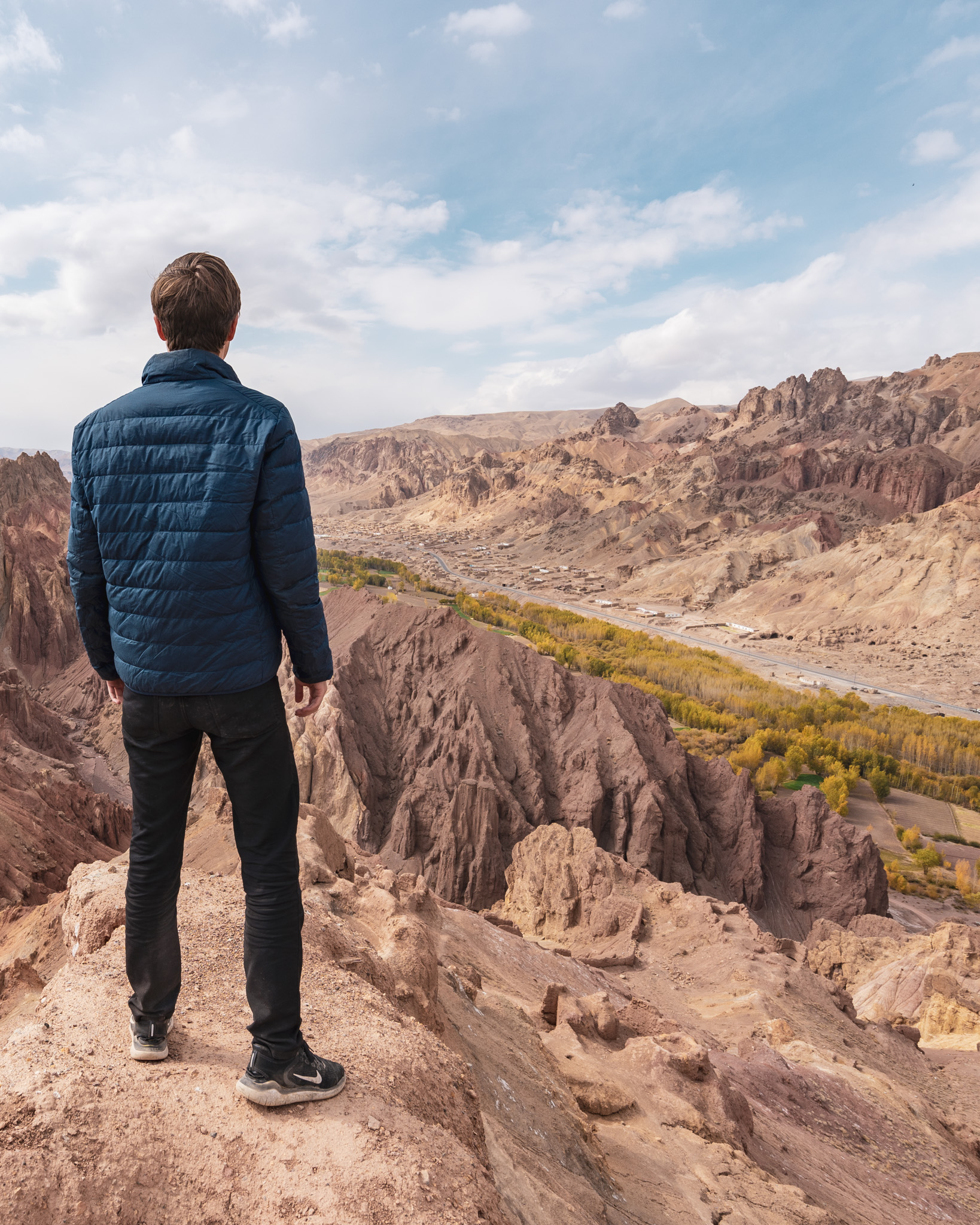 Dara-e Ajdahar
Slightly west of Bamiyan Town lies Dara-e Ajdahar (translates to Dragon Valley).
It's said that once upon a time, a dragon terrorized the locals in Bamiyan. Countless attempts were made to slay the dragon, but all failed.
That is, until one day, Ali, the son of Prophet Mohammad, arrived in Bamiyan. Ali sliced the dragon in two, ending the villagers suffering.
Dara-e Ajdahar is a great half-day trip from Bamiyan Town. You can walk here pretty easily or take a taxi.
If you climb onto the top of the "dragon", you'll be rewarded with some beautiful views over the Bamiyan Valley.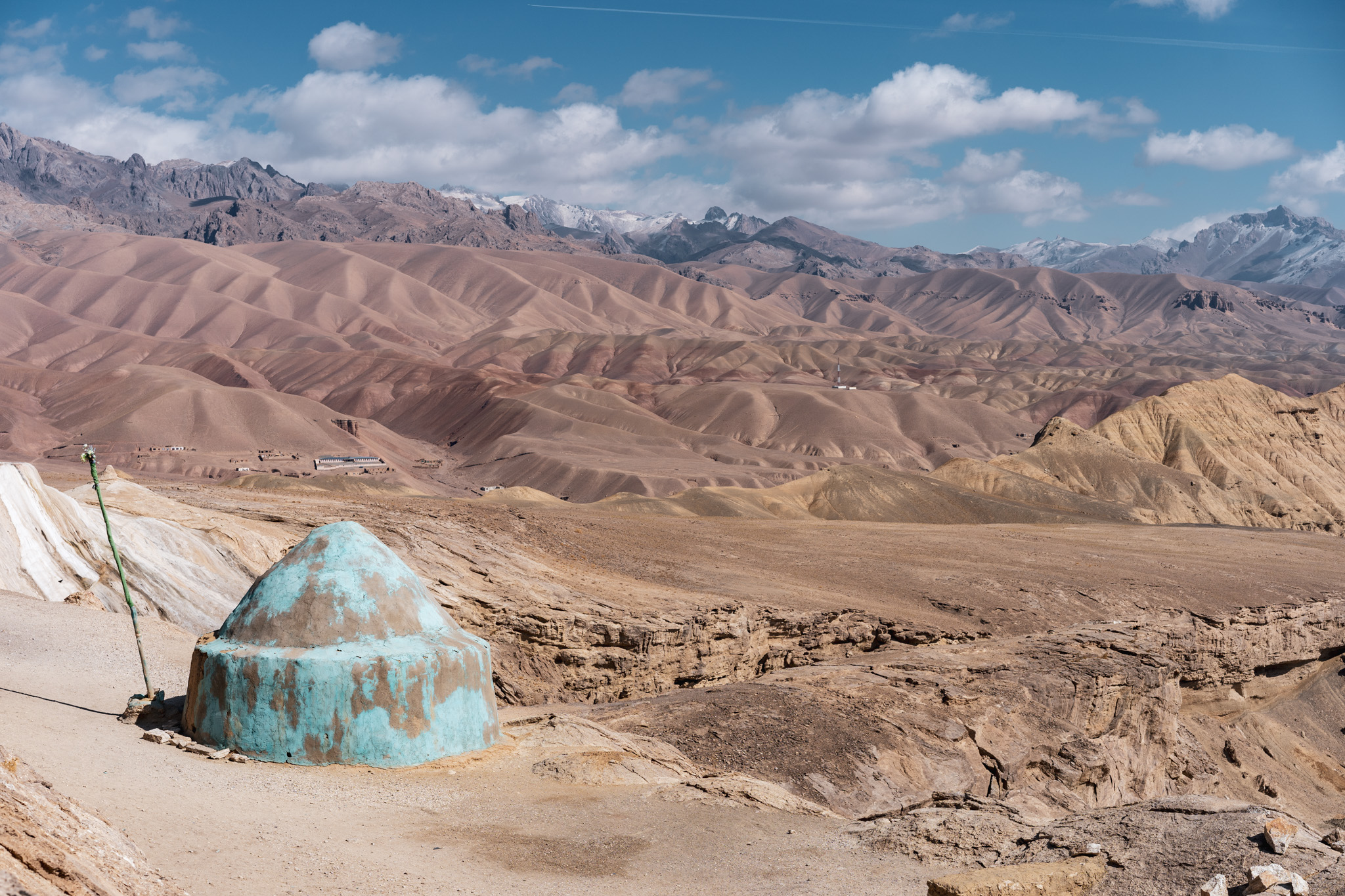 How to get to Bamiyan
Bamiyan is located fairly close to Kabul, but due to the security situation flying is recommended for foreign visitors.
By Air
Kam Air currently runs fairly frequent flights from Kabul to Bamiyan.
The flight is typically around $100 USD and takes one hour. Visit Kam Air's website for the latest schedule and to book a flight.
Flying is a much safer option than travelling overland and is what I recommend for foreigners heading to Bamiyan.
By Road
It is also possible to travel to Bamiyan by road, although the situation changes frequently and can sometimes be extremely dangerous. Make local contacts and assess the current situation before you attempt this journey.
There are two roads connecting Kabul to Bamiyan, one through Wardak Province and the other through Parwan Province (known as the Ghorband route).
The route via Wardak is most often used by local public transport, but it is far too dangerous for foreigners to take at the moment.
The Ghorband route is somewhat safer, although things can change quickly in Afghanistan. If you travel overland, you need to wear local clothes and attempt to blend in as best as possible. It should take about 6 hours to get from Kabul to Bamiyan. The road is well-paved the entire way.
A seat in a shared-taxi via Ghorband costs 600 Afghani, although some drivers will charge foreigners a bit more due to the security risks of taking them. You'll want a local in Kabul to help you find a driver.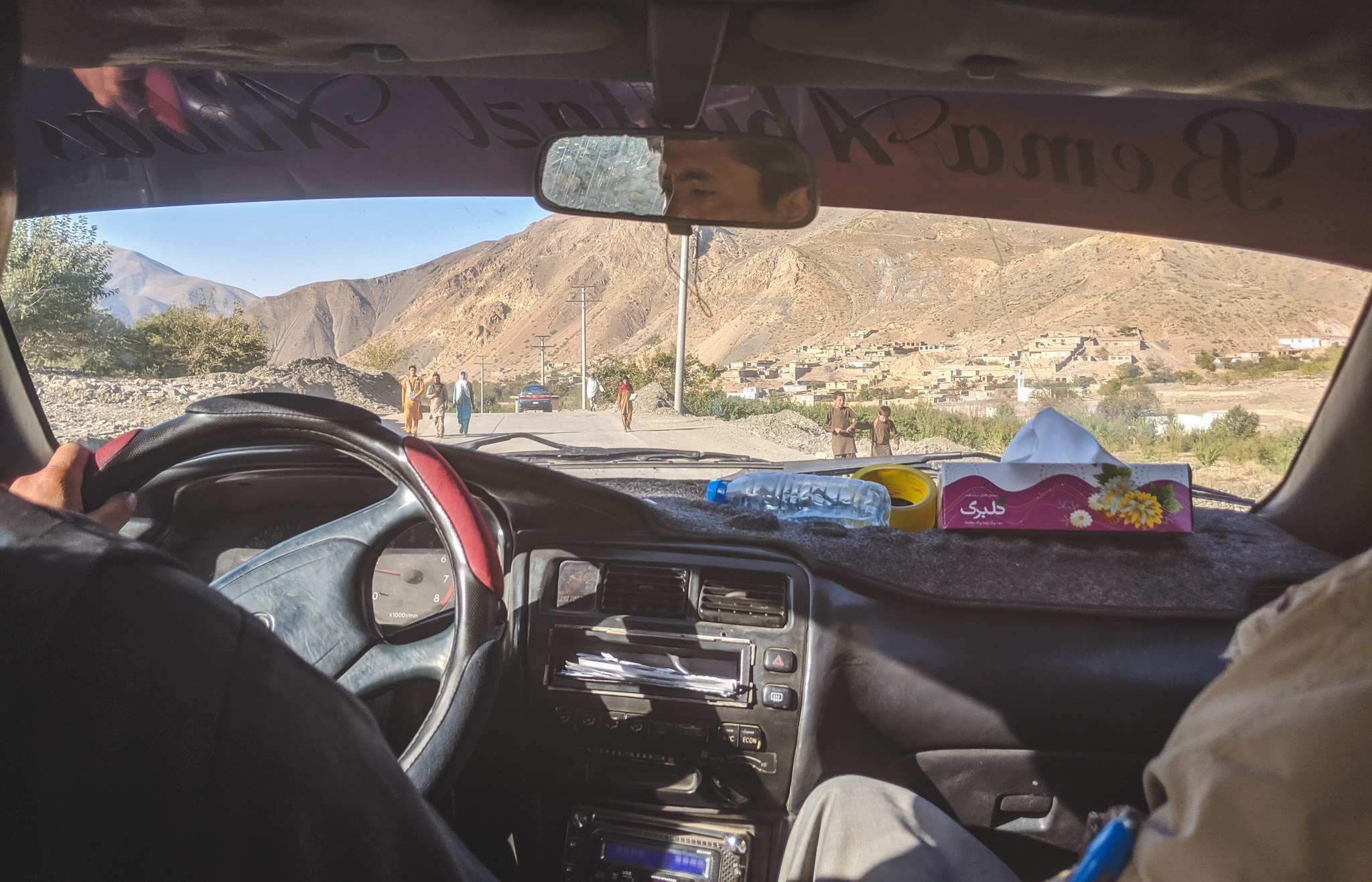 Where to stay in Bamiyan
There's a pretty good selection of accommodation in Bamiyan.
Your cheapest option is a basic chaikhana along the main street in town. Expect to pay between 400 and 500 Afghani for a basic cushion on the floor.
There are a ton of mid-range hotels in Bamiyan. I stayed at the Cheehil Burj Hotel (located a bit west of the town center) and paid 2000 Afghani per night for a double. They also served tasty and reasonably priced meals.
On the higher end, the Highland Hotel is a decent option. They've got a nice view, and the owner of it helped me arrange my shared taxi from Kabul to Bamiyan. Prices are around $50 – 90 depending on the season and your negotiation skills.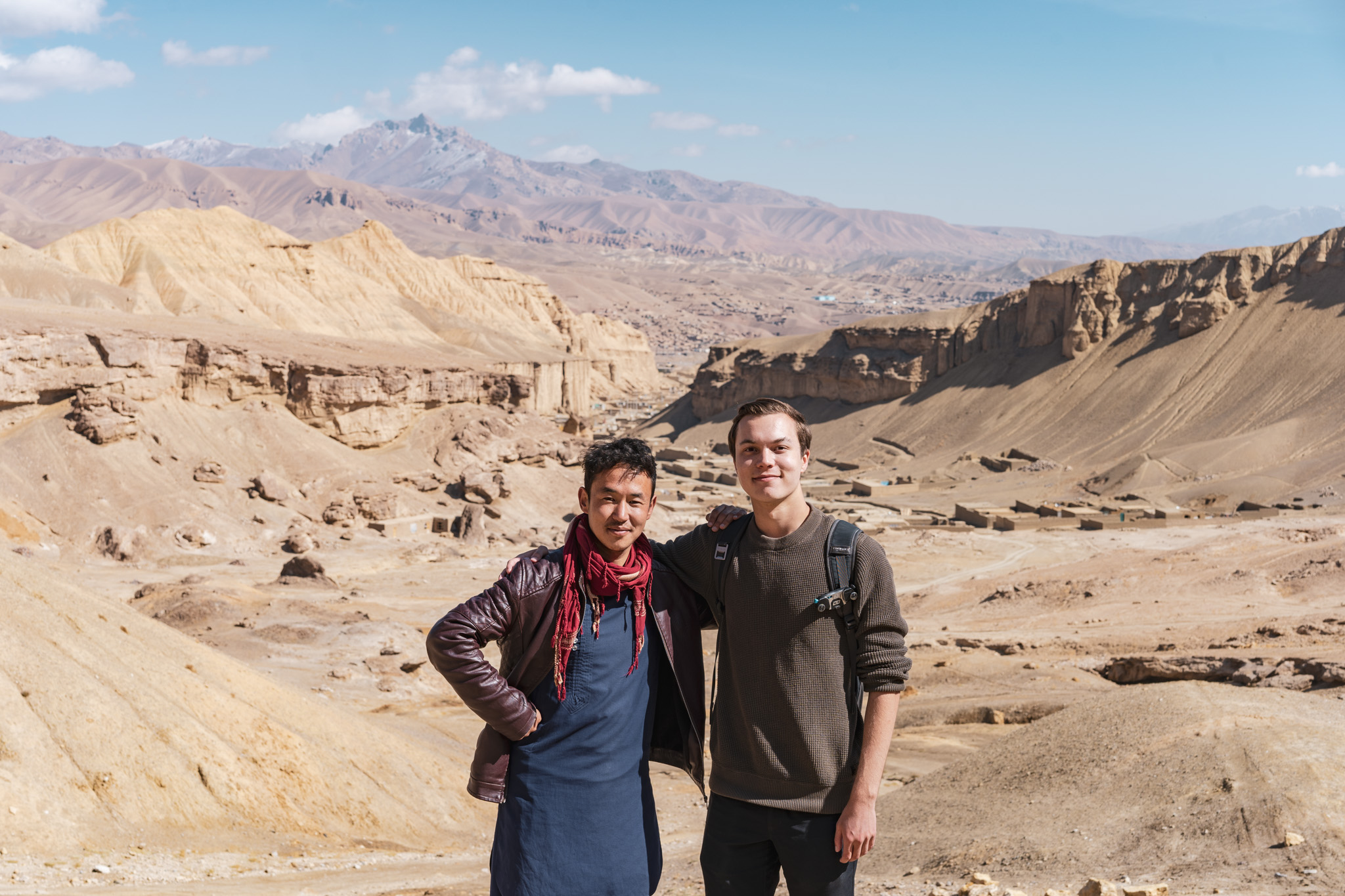 When to visit Bamiyan
Bamiyan can be visited year-round, and each season is unique.
I visited in autumn, and believe that this is the best time to visit Bamiyan. Temperatures during the daytime are comfortable at 15 to 20 degrees, and all of the trees are beautiful golden colours.
Summer and spring are also good times to visit, although it could get quite hot in the peak of summer (not as hot as other parts of Afghanistan, though).
During the winter, Bamiyan gets covered with a gorgeous blanket of white snow. If you're interested in doing any skiing, then winter is the time to visit Bamiyan. Band-e-Amir will be less interesting in the winter, as the lakes will be frozen.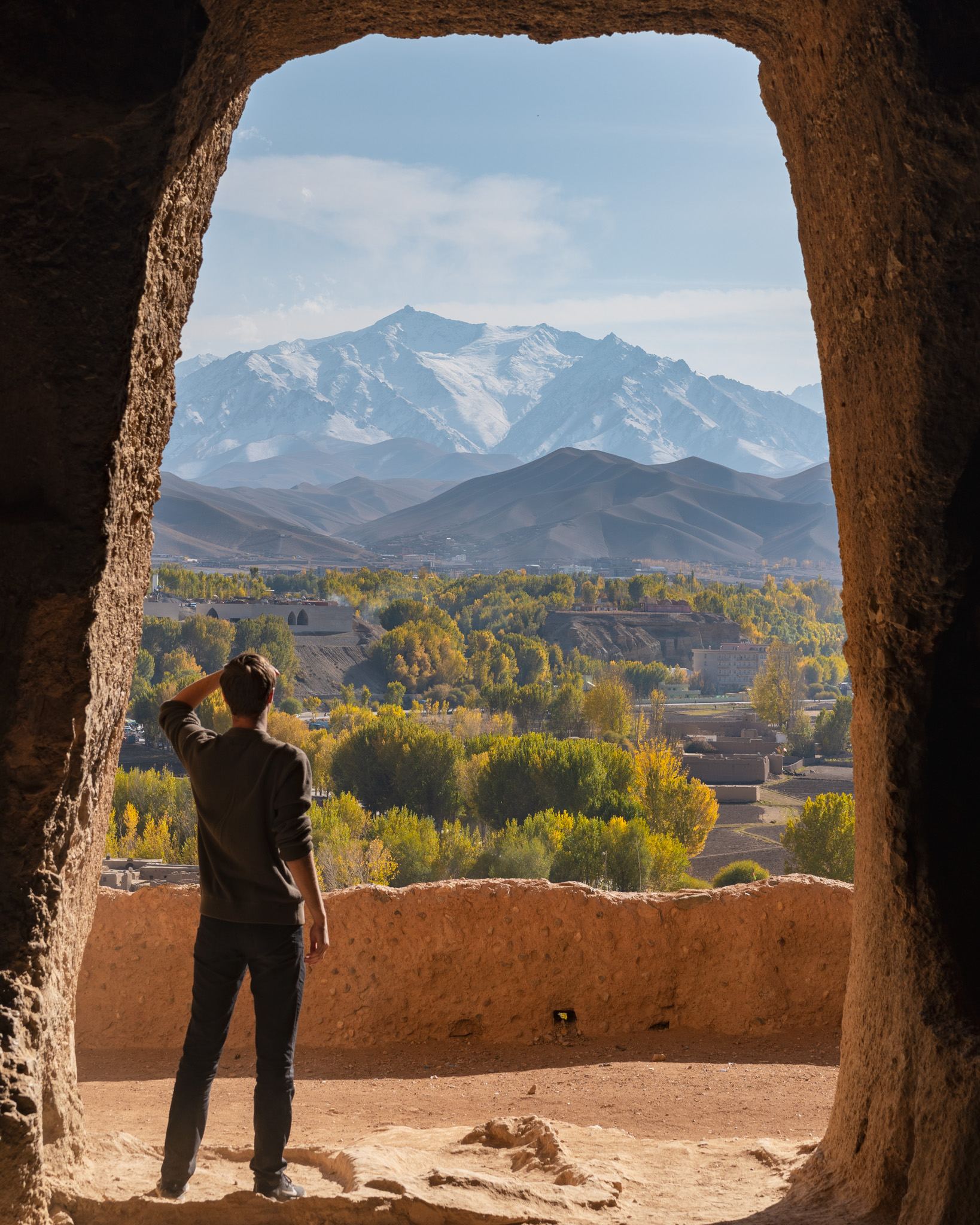 Safety in Bamiyan
Bamiyan Province is one of the safest places in Afghanistan, I'd even say that it's safer than the Wakhan Corridor.
There isn't any Taliban presence in the province anymore, and the local Hazara population is extremely anti-Taliban. All roads into the province have military checkpoints to verify everyone heading in and out.
You should still be cautious, as nowhere in Afghanistan can really be considered completely safe right now.
Landmines still exist in some parts of Bamiyan, so only stick to well-trodden paths if you do any hiking.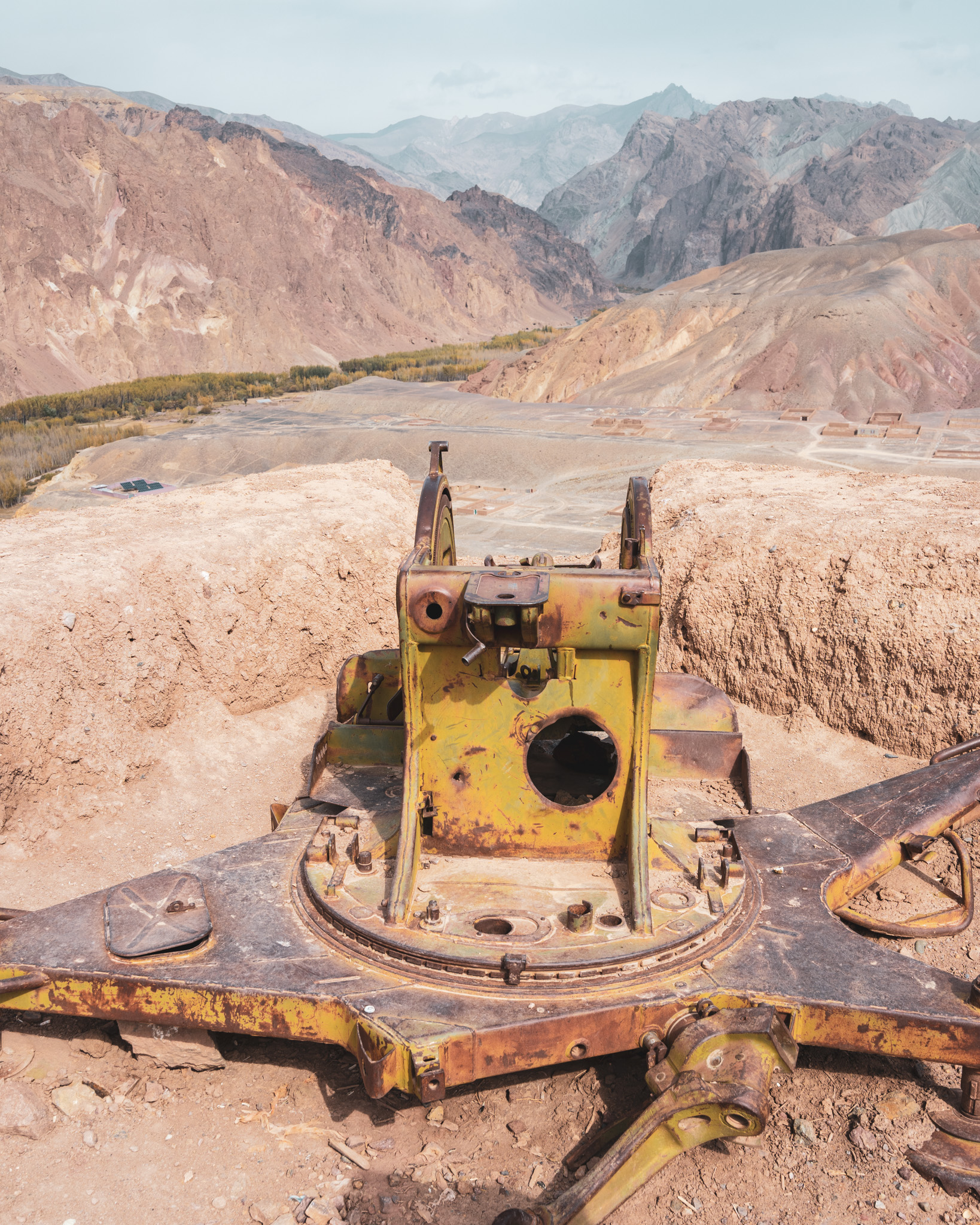 Getting around Bamiyan
Shared cars connect most towns in Bamiyan Province, although they'll be a bit difficult to find without a Dari speaker helping you out.
Taxis are plentiful and affordable – day rates are about 2000 Afghani, and shorter trips are anywhere from 200 to 400 Afghani.
It is also possible to hitchhike in Bamiyan. I managed to catch a ride with a trucker from Jalalabad when I needed to get from Shahr-e Zohak back into town. Cycling would also be a wonderful way to see Bamiyan – your hotel can probably help you arrange a rental.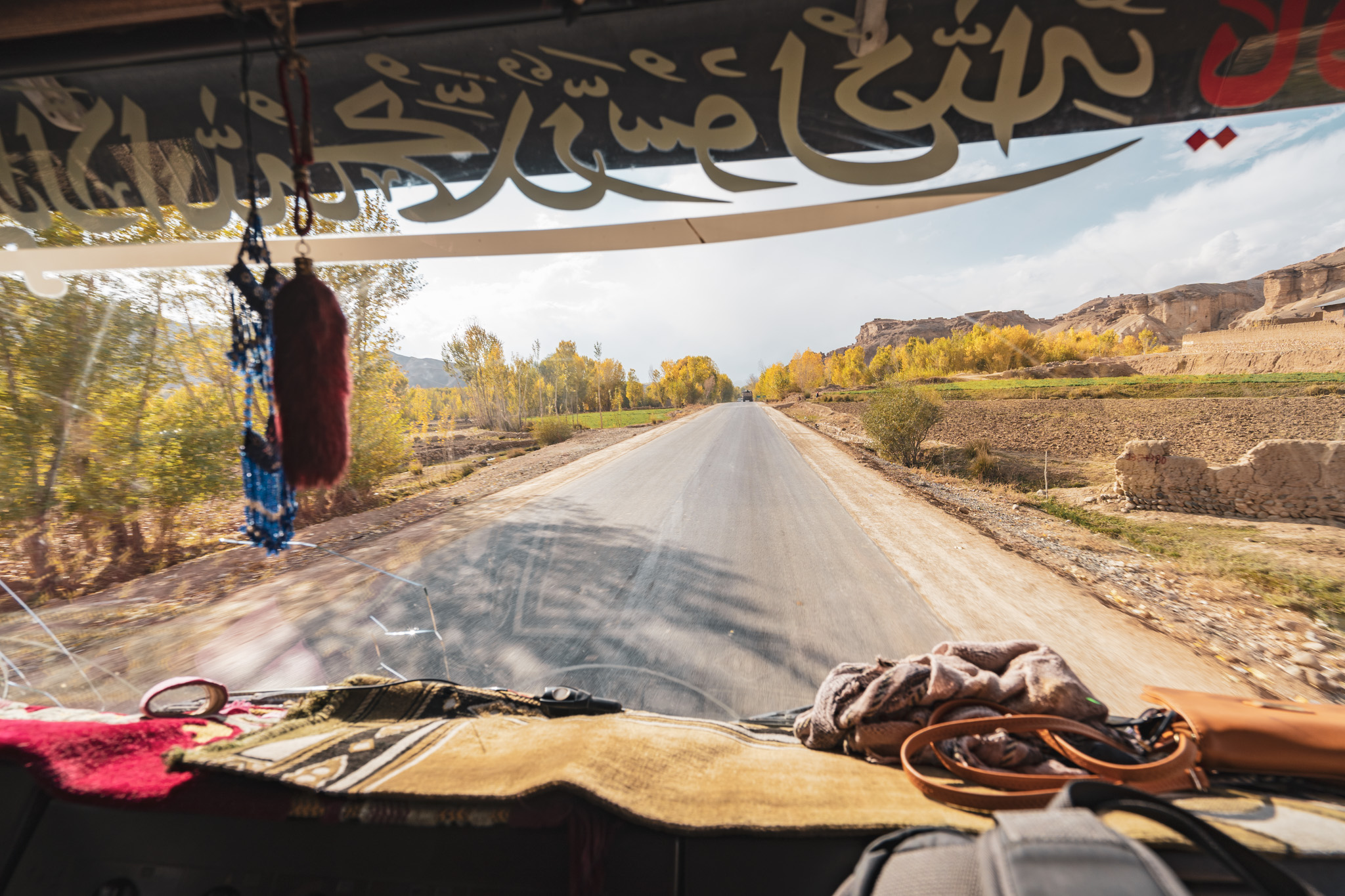 Other things to know
There is 3G signal in Bamiyan, and I found it much faster than the signal in Kabul. I suggest picking up a Roshan SIM card and topping it up with some data. You won't be able to find WiFi here.
In general, food in Bamiyan is pretty bland. It's hard to grow fruits and veggies here. Bamiyan is known for its potatoes, so try out some french fries or something! Most food you eat will likely be cooked by your hotel, but there are also some chaikhanas that serve food in the main bazaar.
Bamiyan Travel Guide Wrap-up
I hope this post has helped you out! Bamiyan is a stunning place, and I hope to get back there to spend a few weeks at some point.
If you have any questions about visiting Bamiyan or any other part of Afghanistan, don't hesitate to ask me.
To learn more about travel in Afghanistan, check out my other posts: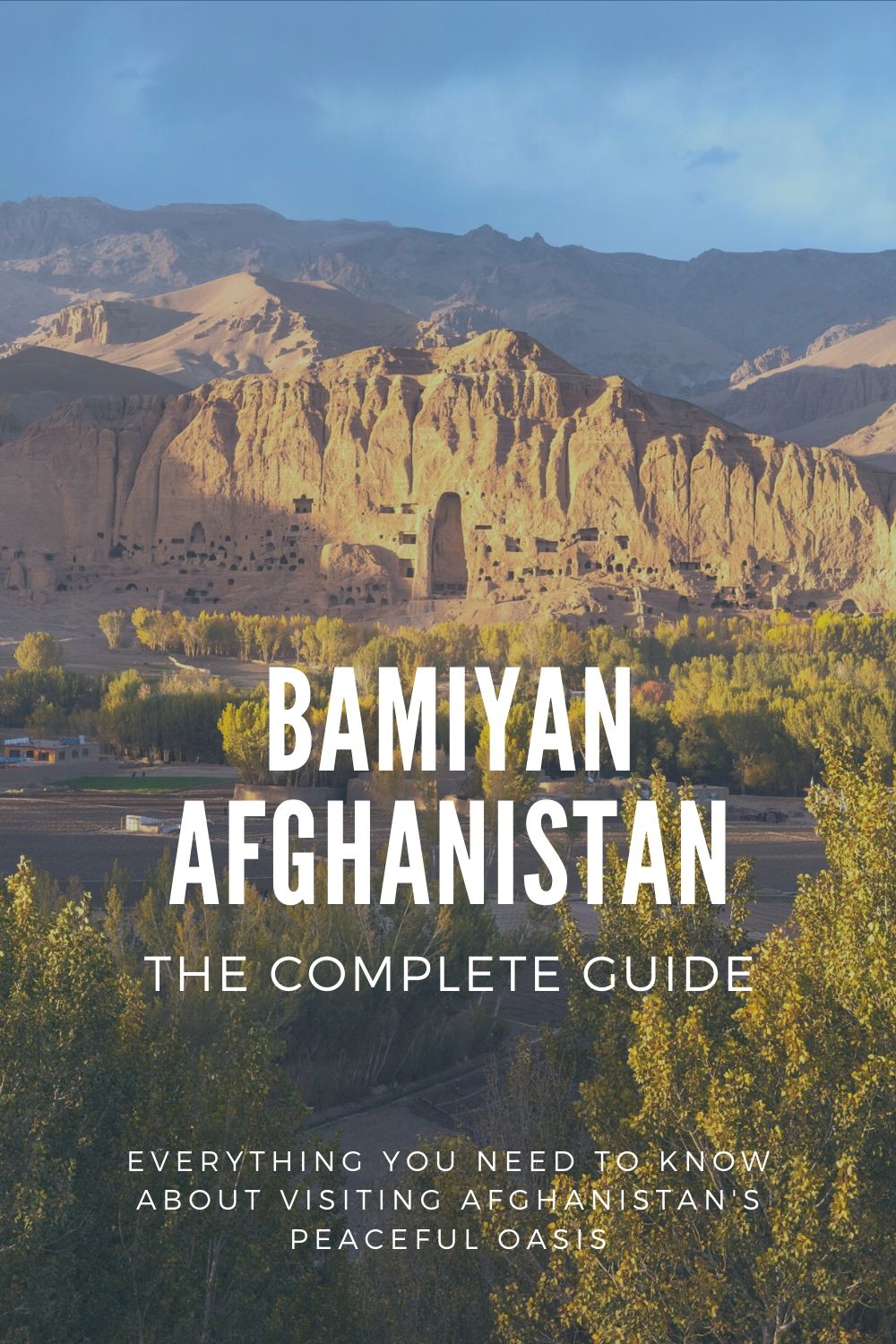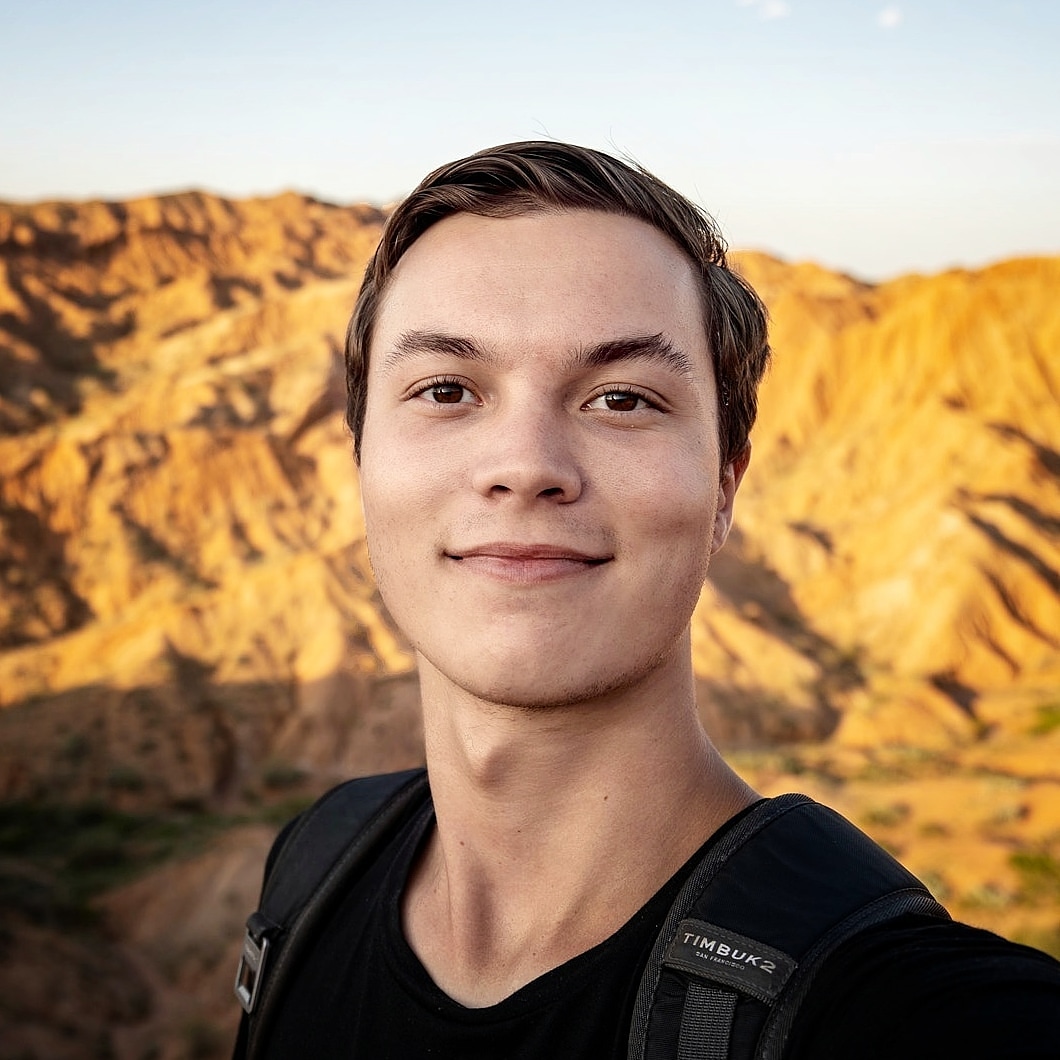 21-year old Canadian dude who loves to visit off-the-beaten-path places, climb tall mountains, and try delicious foods.