If you're planning on overlanding into mainland Afghanistan, then the Hairatan border crossing between Termez (Uzbekistan) and Mazar-e-Sharif (Afghanistan) is your best bet.
This border crossing takes you over the mighty Amu Darya river on the Soviet-built Friendship Bridge.
Border crossing procedures at Hairatan are fairly straightforward on both sides, provided you have your visas sorted out.
Let's go over everything you need to know:
Getting to Termez
Termez is a medium-sized city located in the far south of Uzbekistan. It's got a cool Soviet/Uzbek theme to it making it an interesting place to spend a night.
Termez is well-connected to the rest of Uzbekistan, so getting there is straightforward. You've got a few different options:
Tashkent to Termez: From Tashkent, your best bet is to take the daily overnight Tashkent-Termez sleeper train.
It leaves from Tashkent at 19:30 and arrives in Termez at 9:30 the next day. Third class is comfortable enough to get a good night of rest, and only costs 110,000 som ($12).
Samarkand to Termez: From Samarkand, you can either hop on the Tashkent-Termez train or take a shared car for about 130,000 som. The journey in a car will take about 7 hours.
You can check the schedule and book train tickets on the official Uzbekistan railways website.
Where to stay in Termez
I hard a bit of a hard time finding a cheap place to stay in Termez.
First, I checked out the Surxon Hotel. It was a bit out of my budget, so the hotel staff pointed me towards the Hotel Ramz, right behind the Surxon. I was able to get a price of 100,000 som for a basic single room. I'd recommend Surxon Hotel for most people, but those on a backpacker budget can save some cash by staying at Hotel Ramz.
Looking for more info about travelling in Uzbekistan? Check out my two-week itinerary to help plan your trip!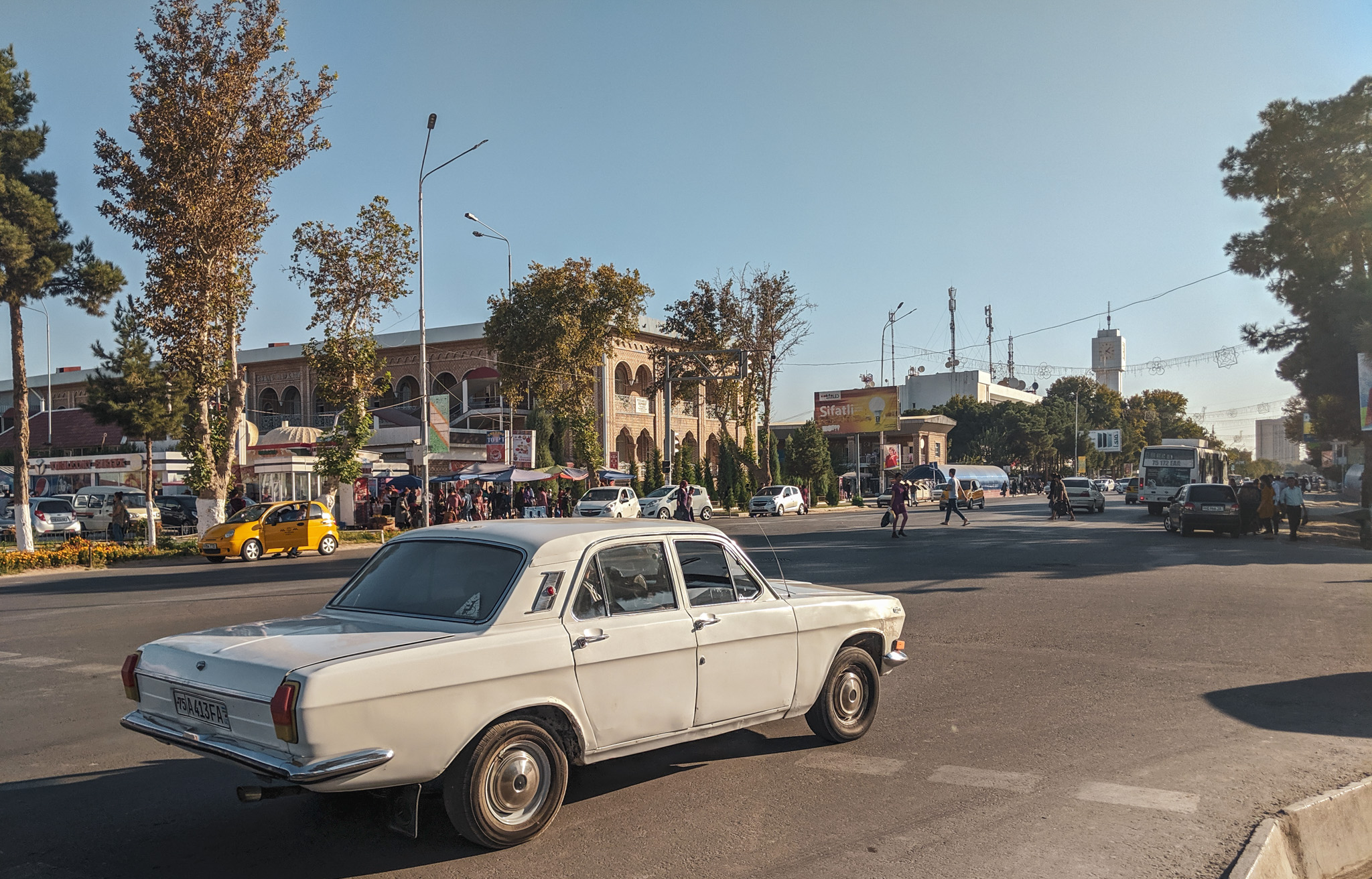 The Hairatan Border Crossing
The Hairatan border crossing is located about 15 kilometers outside of Termez. I recommend starting the border crossing as early as possible, around 8 am would be a good idea.
To get to the border from Termez, a taxi should cost about 30,000 som.
When you arrive at the border, your taxi will drop you off at a basic checkpoint a kilometre or so from the border. After passing through the checkpoint (they'll just take a quick look at your passport), you'll need to travel the rest of the way to customs.
When I arrived, there was a marshrutka waiting to take people the rest of the way to the border. It cost 1,00 som for the short ride. I've heard that there is also sometimes a shuttle bus available for 5,000 som. I'd recommend taking whichever one comes first.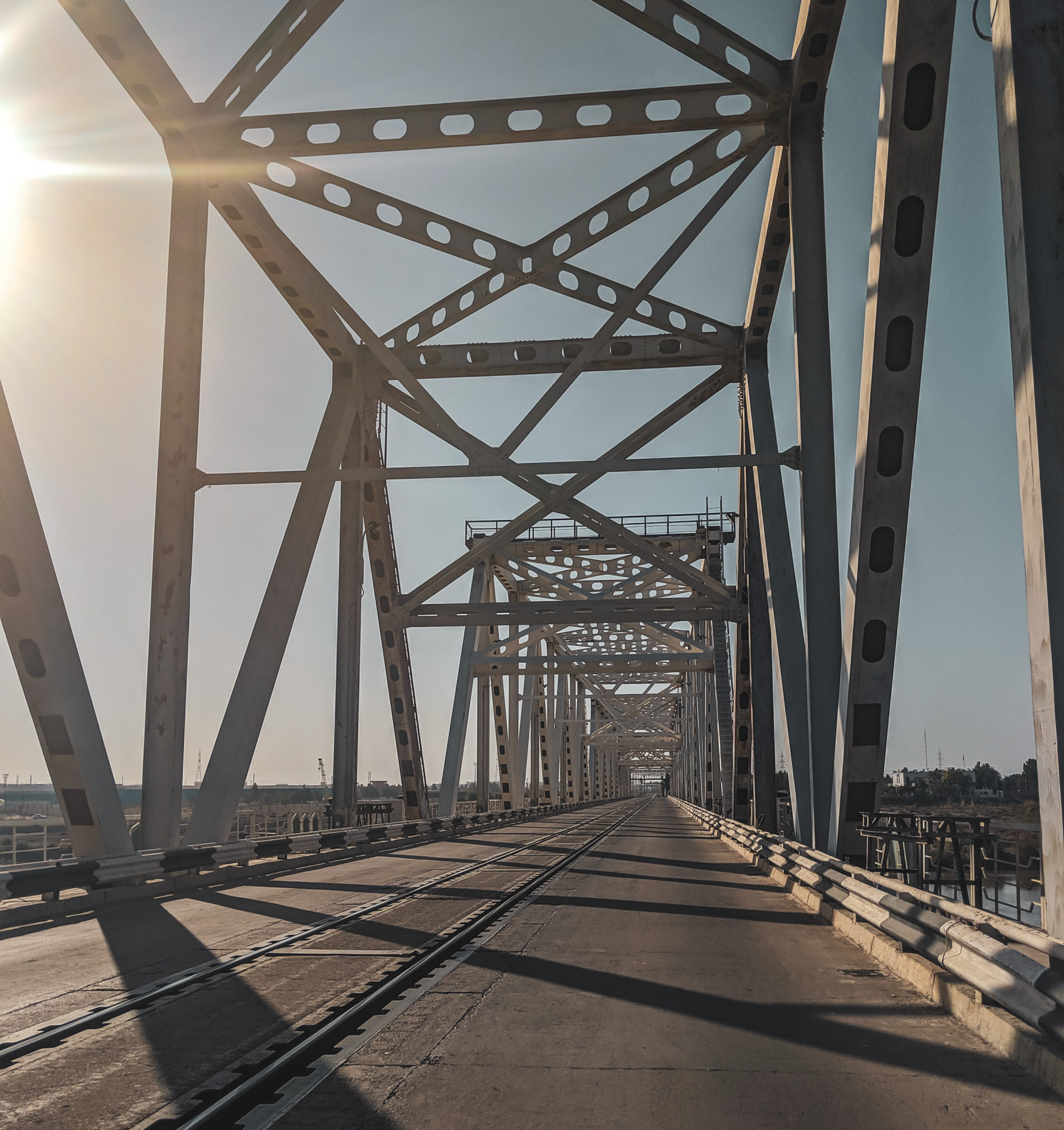 Uzbekistan -> Afghanistan
Leaving Uzbekistan is straightforward. You may be asked to show your registration papers provided by your accommodation in Uzbekistan, so remember to hold onto these.
After being stamped out of the country, you'll need to walk across the Friendship Bridge to Afghanistan. It's a 15-minute walk but in the summer will be extremely hot.
Entering Afghanistan is also pretty easy, provided your visa is in check. You'll probably be asked where in Afghanistan you plan to visit, and then be stamped into the country.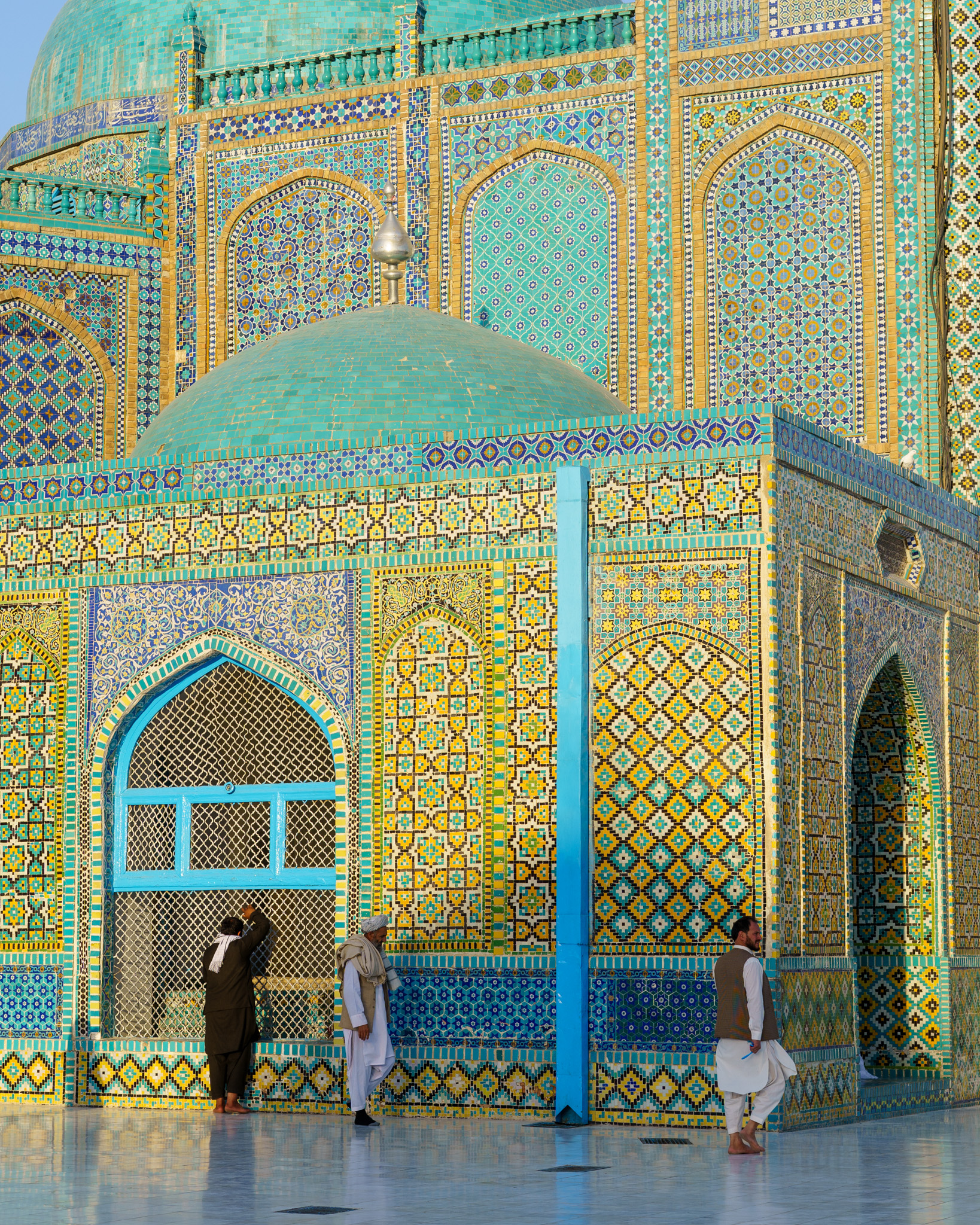 Afghanistan -> Uzbekistan
Departing from Afghanistan is also not too bad. After quickly checking over your visa, you'll get stamped out of the country.
Head towards the Friendship Bridge, where a security guard will check that you've been stamped out and allow you to cross.
Entering Uzkeistan is where things can take a while. Uzbek officials are pretty suspicious of travellers leaving Afghanistan, so expect to have every single item in your bag checked. This was by far the most thorough search I've ever gone through. I was even asked what every single medication I had was for.
The customs officers were friendly the entire time, though. Just be patient and you'll be in Uzbekistan soon enough.
Getting to Mazar-e-Sharif
After you've crossed into Afghanistan, you're still a good hour and a half outside of Mazar-e-Sharif.
I recommend taking a shared car for this journey. You'll find drivers waiting just outside of the customs building.
This journey should cost anywhere from 150 to 200 Afghani, but you might need to negotiate to get this price. If you need Afghanis, you can exchange USD for them with the money changer guys near where the shared cars pick up people.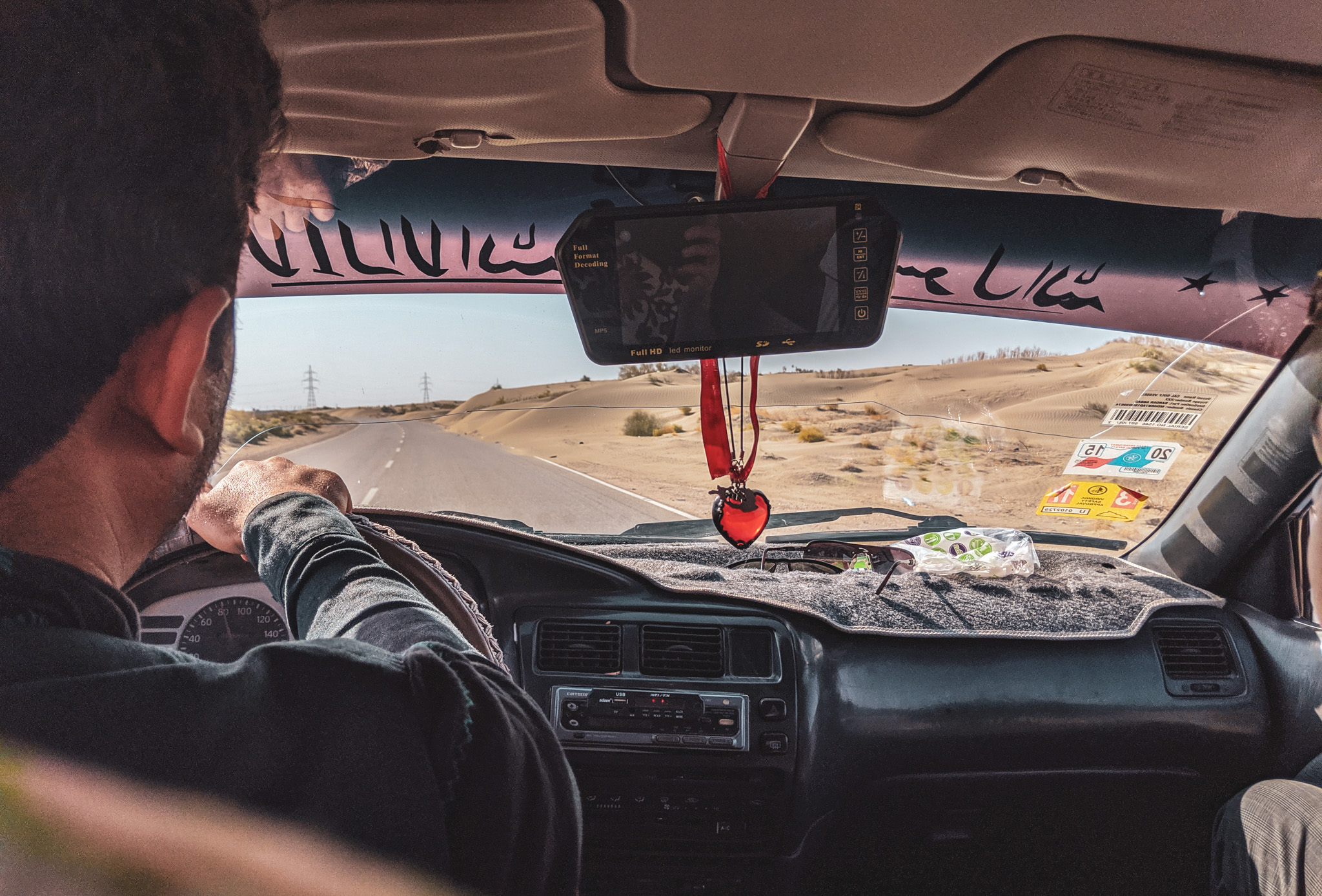 Where to stay in Mazar-e-Sharif
You've got a few options for places to stay in Mazar-e-Sharif:
Karwan Balk Guesthouse – $25 a night for a single including breakfast, very nice rooms. This is where I stayed and would recommend it.
Barat Hotel – $40 a night for a single, located right next to the Shrine of Hazrat Ali in the center of town.
Barg-e-Sabs – I've seen this place recommended online as a good budget option, but when I visited it didn't seem to be open anymore.
There are other options around town if you do some searching. Be sure to negotiate the price.
Couchsurfing is also a good option in Mazar-e-Sharif. I ended up meeting up with a host while there and we visited Old Balh together.
Hairatan Border Crossing Wrap-up
That's it! I hope this post has helped you plan your trip to Afghanistan.
Feel free to ask me any questions in the comments below.
If you want to learn more about travelling in Afghanistan, check out my other posts: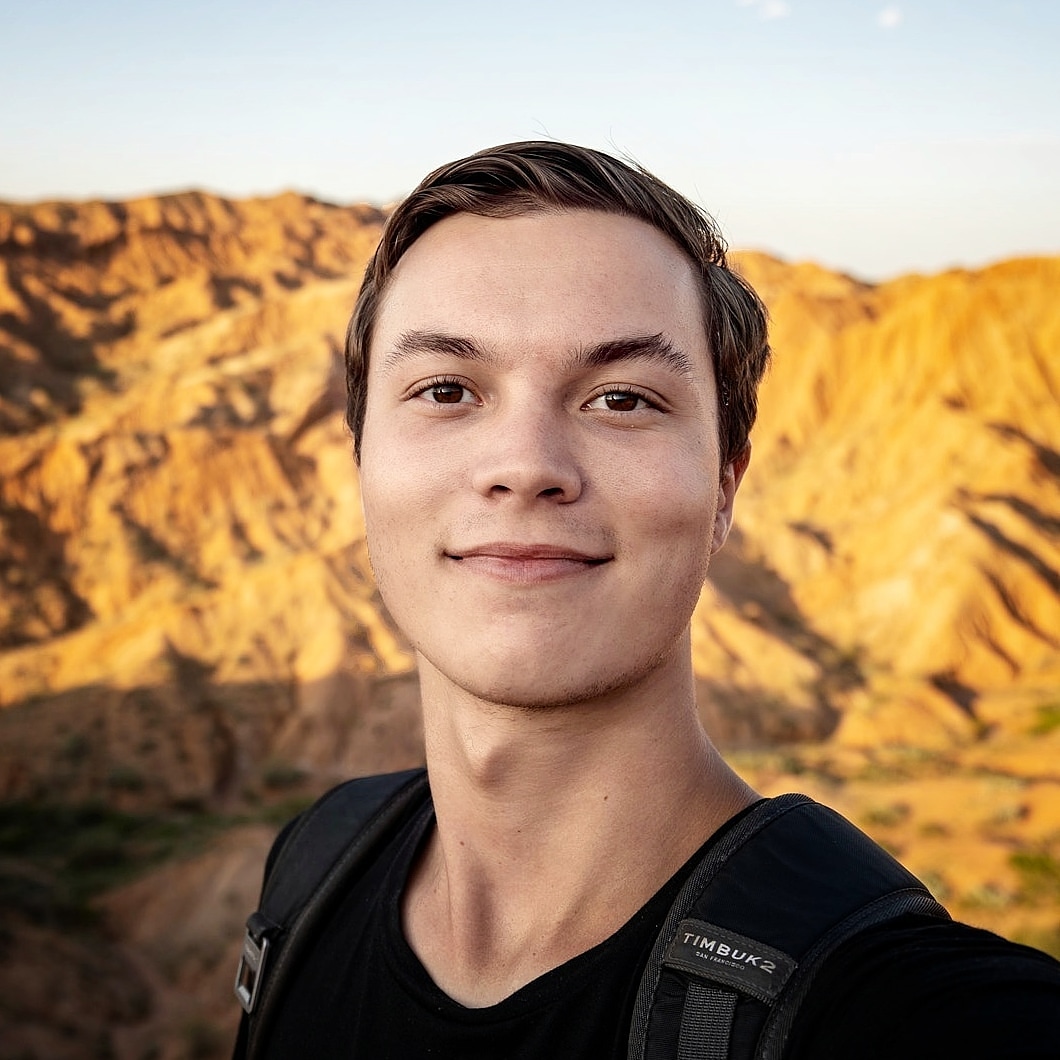 21-year old Canadian dude who loves to visit off-the-beaten-path places, climb tall mountains, and try delicious foods.