Everything you need to know about visiting Olkhon Island, one of the most beautiful places in Siberia. Covers all practical info such as how to get there, where to stay, and things to do.
Olkhon Island is one of Siberia's hidden gems. It's located in the middle of Lake Baikal, the world's deepest lake. It's a fairly common summertime destination for Russian tourists, but very few foreign tourists visit it.
Olkhon Island is best visited as a stop along the Trans-Siberian Railway (or Trans-Mongolian), as it's pretty far from the big Russian cities of Moscow and St. Petersburg.
I've created this detailed Olkhon Island travel guide to provide you with all the details you need to know to plan your trip. Let's get right into it!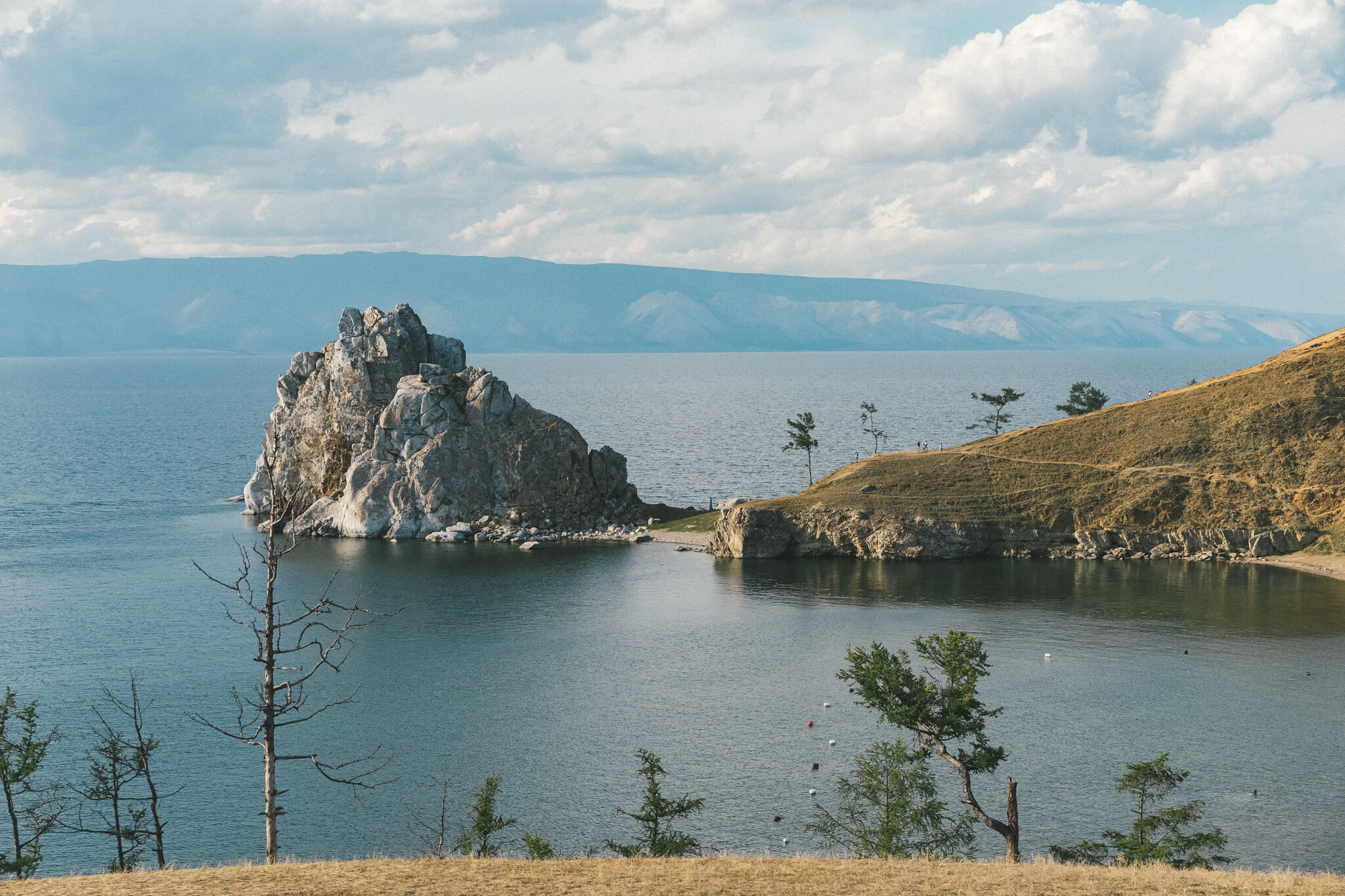 Why visit Olkhon Island?
Olkhon Island is the world's third-largest lake island and is inhabited by the indigenous Buryat peoples, and most of it the island is covered in untouched nature.
It is a paradise for people who just like to get out into nature and do their own thing. There's so much untouched land here, so you can get creative! Cycling, kayaking, and hiking are just a few of the activities that are possible.
More and more people are discovering Siberia's beauty, and I think that it's only a matter of time before more international tourists begin to visit Olkhon Island.
When to visit Olkhon Island
Olkhon Island is best visited in the summer months if you're looking for warmish weather. June to September is ideal for outdoor activities like swimming and kayaking.
In the wintertime, Lake Baikal freezes and there's very little tourism to Olkhon. However, Siberia is very unique in the winter – and it's a really interesting time to visit as long as you're prepared with warm clothes.
No matter what time of year that you're in Siberia, I still recommend trying to visit Olkhon Island. It's a magical place and has a unique look with every season.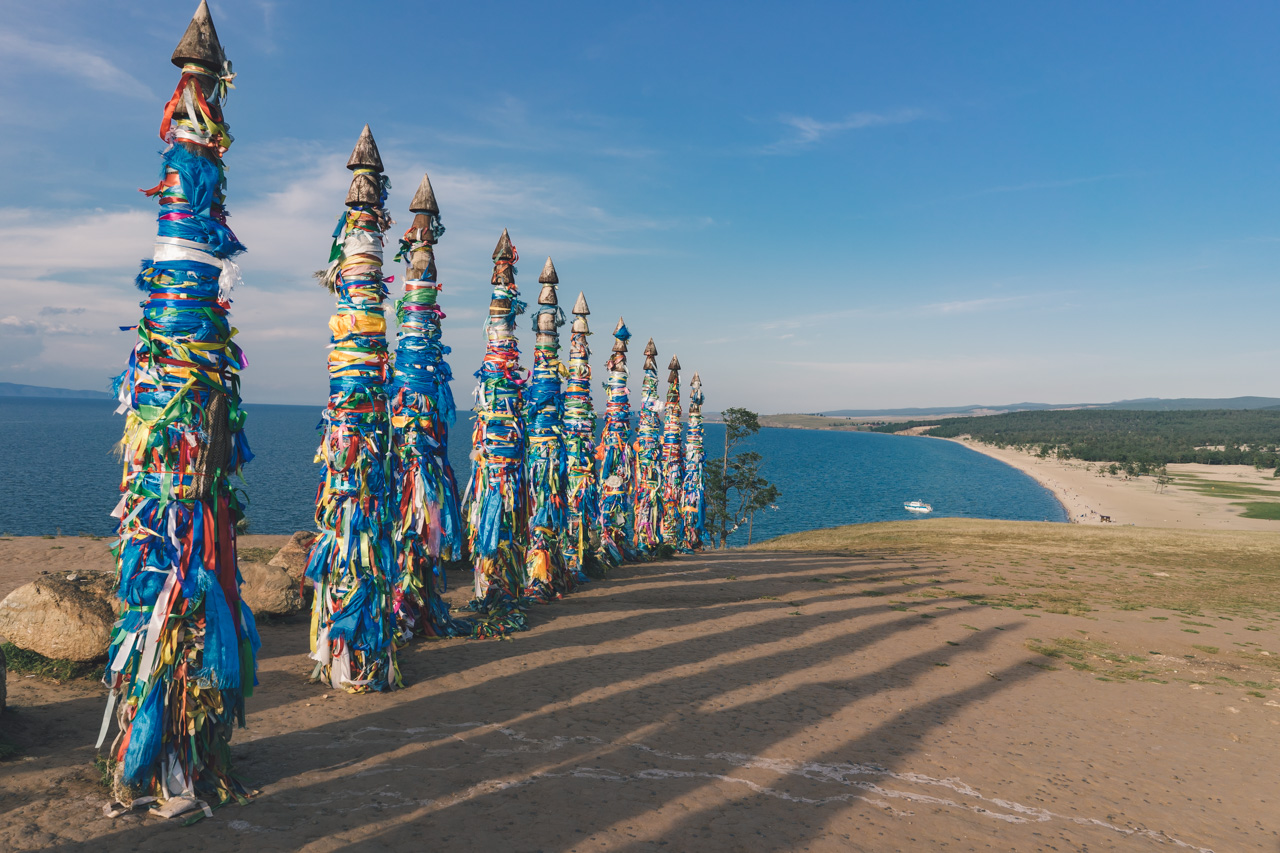 How to get to Olkhon Island
Olkhon Island is about 250 kilometres north-east of the Siberian city of Irkutsk.
During the summertime, you can get to Olkhon Island by bus or marshrutka (or private taxi, if you're not worried about price).
By road, it takes between six and seven hours to reach Olkhon Island, including a 15-minute ferry ride along the way. The Olkhon Island ferry runs only from May to December. In the winter, the lake is completely frozen and an ice road is created across it (so vehicles can drive directly to the island).
During the mid-seasons when the lake isn't completely melted, nor completely frozen, there is a mini hovercraft that takes travellers to the island for an additional 400 RUB/per person.
The easiest way to get to Olkhon Island is to arrange a bus ticket with your accommodation in Irkutsk. Your hostel or hotel will be able to arrange you a round-trip ticket to the island for about 2000 RUB, including a small commission.
If you wish to take a bus, there are four buses departing daily from Irkutsk's central bus station.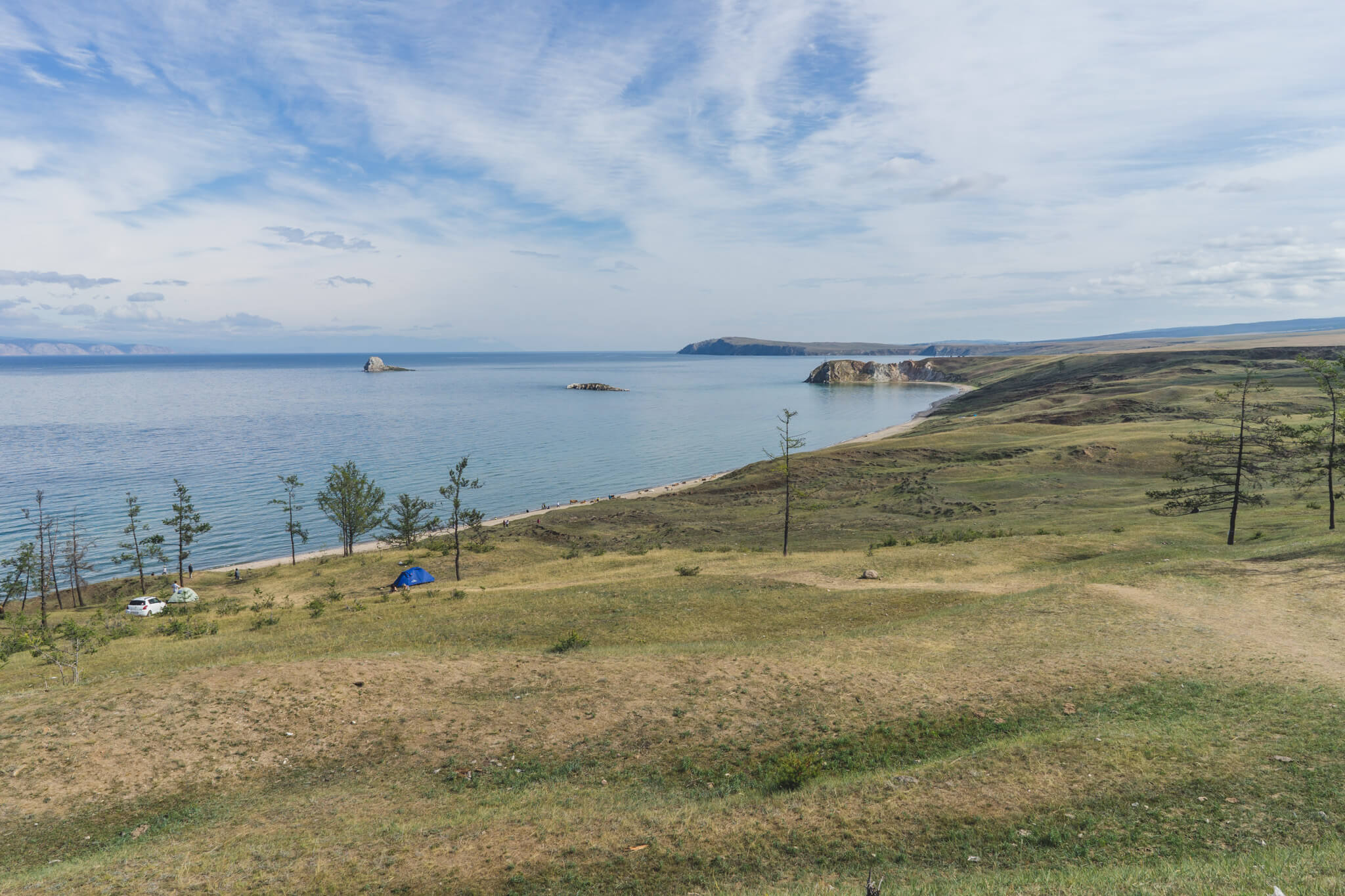 Where to stay in Irkutsk
You'll need to stay a night or two in Irkutsk before and after your Olkhon Island trip, so here's where I recommend staying when you're there.
Budget: Rolling Stones Hostel is an awesome Rolling Stones themed hostel located in the center of the city. It's even got a bar, and they'll be able to help you arrange transport to Olkhon Island.
Check the latest Rolling Stones Hostel prices here
Mid-range: Hotel Marx is a modern hotel in the heart of Irkutsk. Includes an awesome free breakfast. This is a fantastic place to stay if you're looking for privacy and comfort.
Check the latest Hotel Marx prices here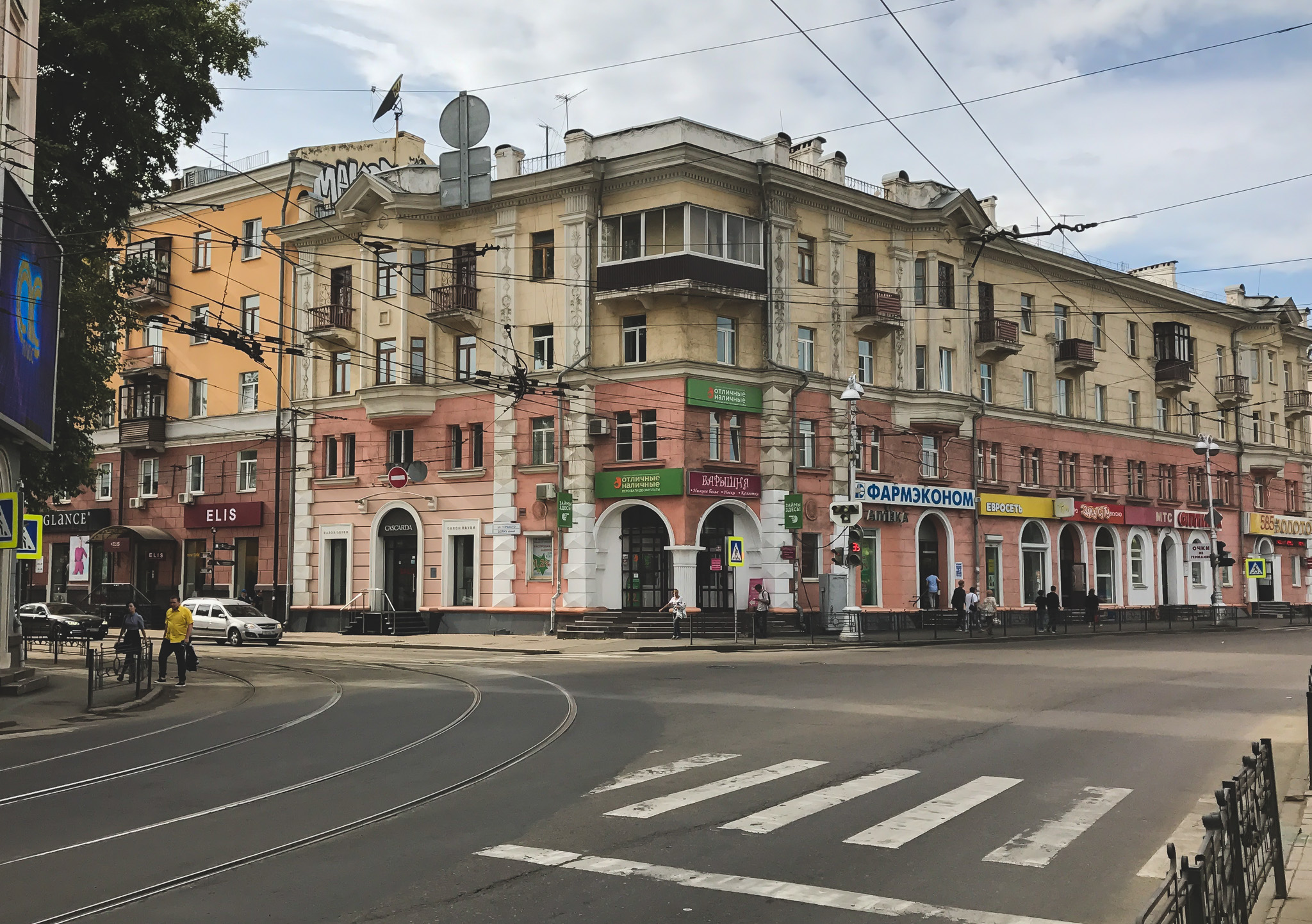 Where to stay on Olkhon Island
The main village on Olkhon Island is called Khuzir, and that is where your transport from Irkutsk will drop you. There are a couple of very nice homestays in Khuzir that offer full room and board, and offer day trips to other parts of the island.
Budget: Mini Hotel Baikal has single rooms available for solo travellers, and is one of the most affordable places to stay on Olkhon Island. It's located right beside town on a nice beachfront property.
Check the latest Mini Hotel Baikal prices here
Mid-range: Guesthouse Voskresenie is one of the nicest places to stay on Olkhon Island. It has really nice rustic-themed rooms and great facilities.
Check the latest Guesthouse Voskresenie  prices here
Camping: There's a number of campgrounds on the island, so if you have a tent with you these could be a good option. The island is massive, so if you want to explore a bit there are a ton of places to wild camp.
Things to do on Olkhon Island
Olkhon Island has a ton of different things to do. In Khuzir, you can visit the beach, along with the incredible Shaman Rock (make sure to see it at sunset!).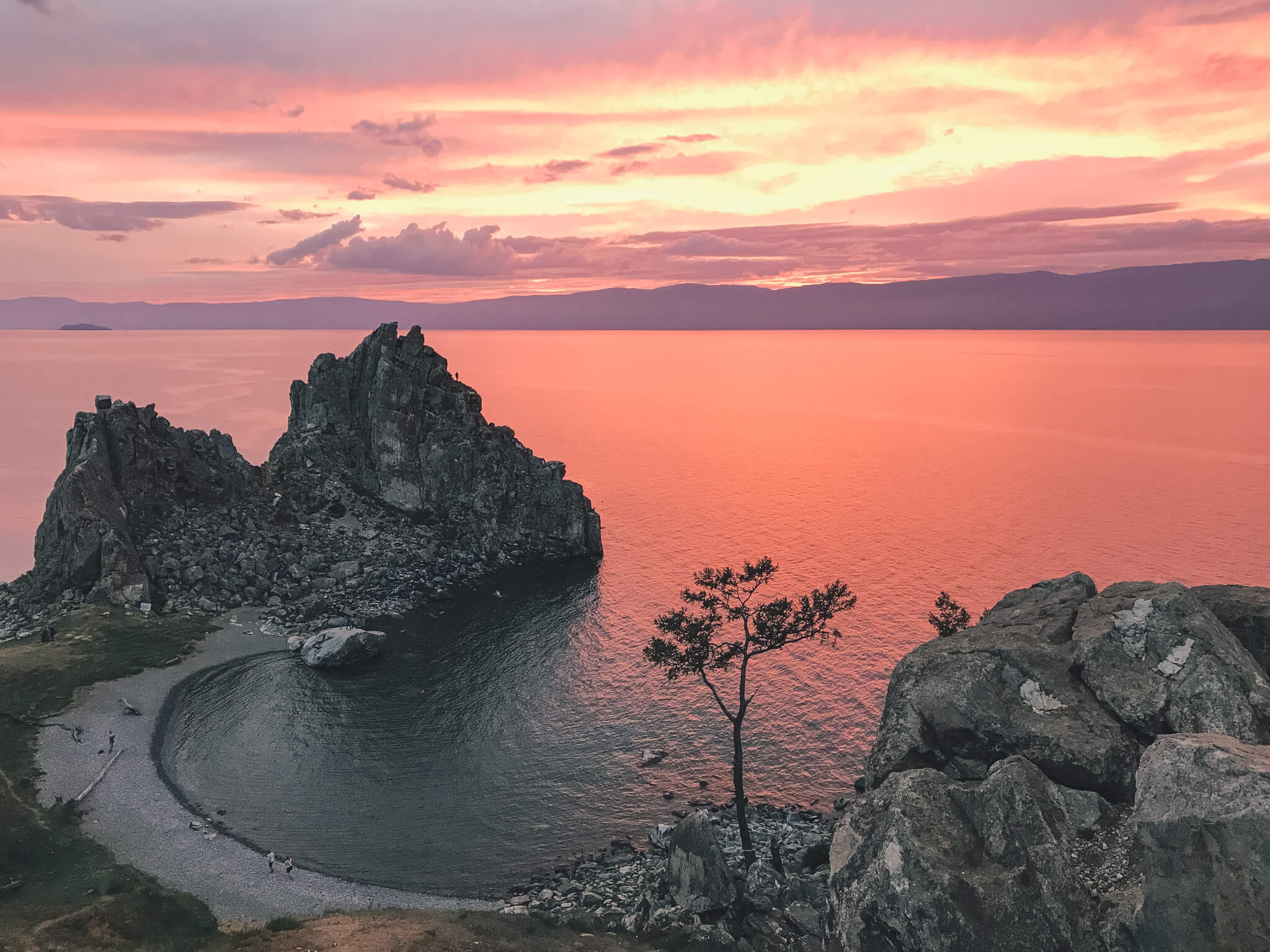 For excursions outside of Khuzir, I'd recommend booking with your guesthouse. I found them to be reasonably priced, and you'll get your transport and lunch covered. There isn't any public transportation around the island, so unless you have your own vehicle this is the only way. There are a few places that can also be accessed via bicycles that can be rented from your accommodation.
Cape Khoboy: This is a must-do activity when visiting Olkhon Island. Cape Khoboy is the northernmost tip of the island and offers incredible views of Lake Baikal. My guesthouse offered tours to the cape for 1000 RUB ($13), which included all transport, entrance fees, and a small lunch.
Other possible excursions include fishing, boat tours, and camping trips. Almost all excursions can be booked the day before, so feel free to just show up and decide when you get here!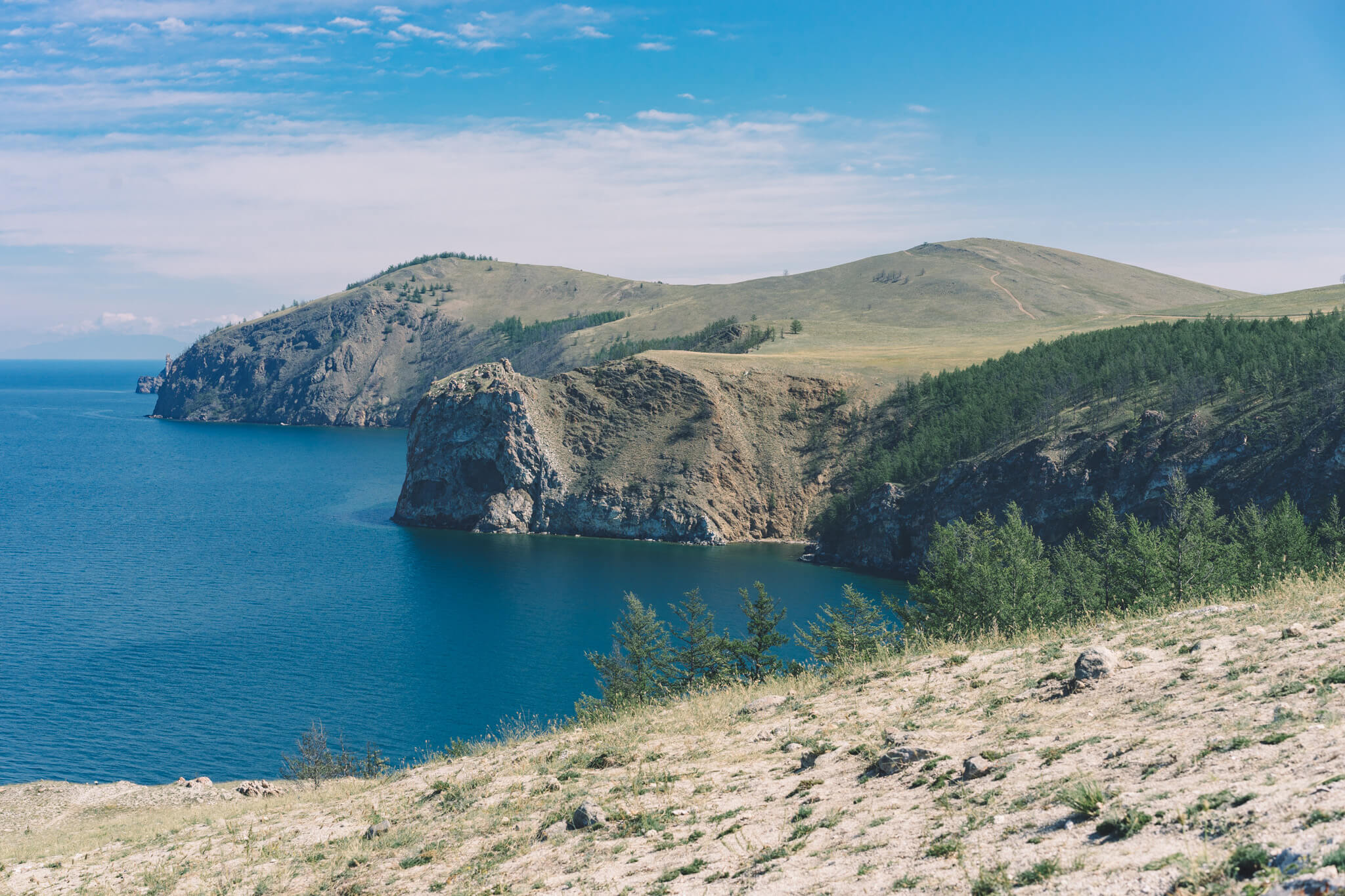 3-Day Olkhon Island Itinerary
Three days is the perfect amount of time for a first timer's visit to Olkhon Island, although if you can stay for longer than don't hesitate to!
Day 1 – Irkutsk to Olkhon Island
Get picked up from your hostel in Irkutsk around 9 am, and arrive in Khuzir at 2 pm or so. Views along the way are beautiful, so try to get a window seat!
In Khuzir, take an afternoon walk to the Shaman Rock and watch the sunset over Lake Baikal.
Day 2 – Cape Khoboy Day Trip
Arrange a tour with your accommodation to visit Cape Khoboy on the northern end of the island. This is a full-day trip – you'll leave in the morning and arrive back in Khuzir in the late afternoon. You'll get to see some really beautiful parts of the island during this trip, so don't forget to bring your camera!
Day 3 – Return to Irkutsk
Depart Khuzir in the morning, and arrive back in Irkutsk in the afternoon.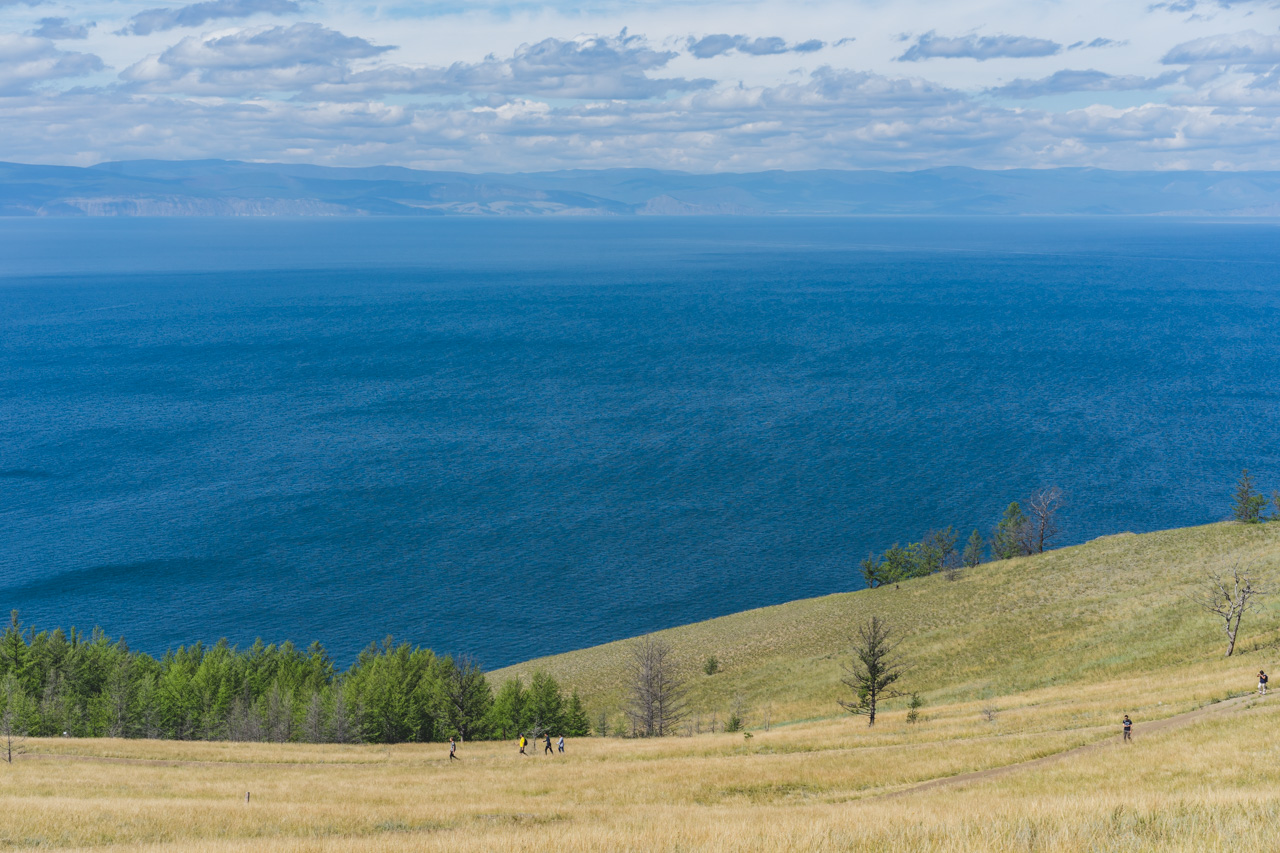 Olkhon Island Guide Wrap-Up
I hope this post has helped you plan your trip to Olkhon Island. It's one of the most beautiful places I've been – I'm sure you'll love it. there
Of course, feel free to ask in the comments if you've got any other questions!
In the meantime, why not check out some of my other posts: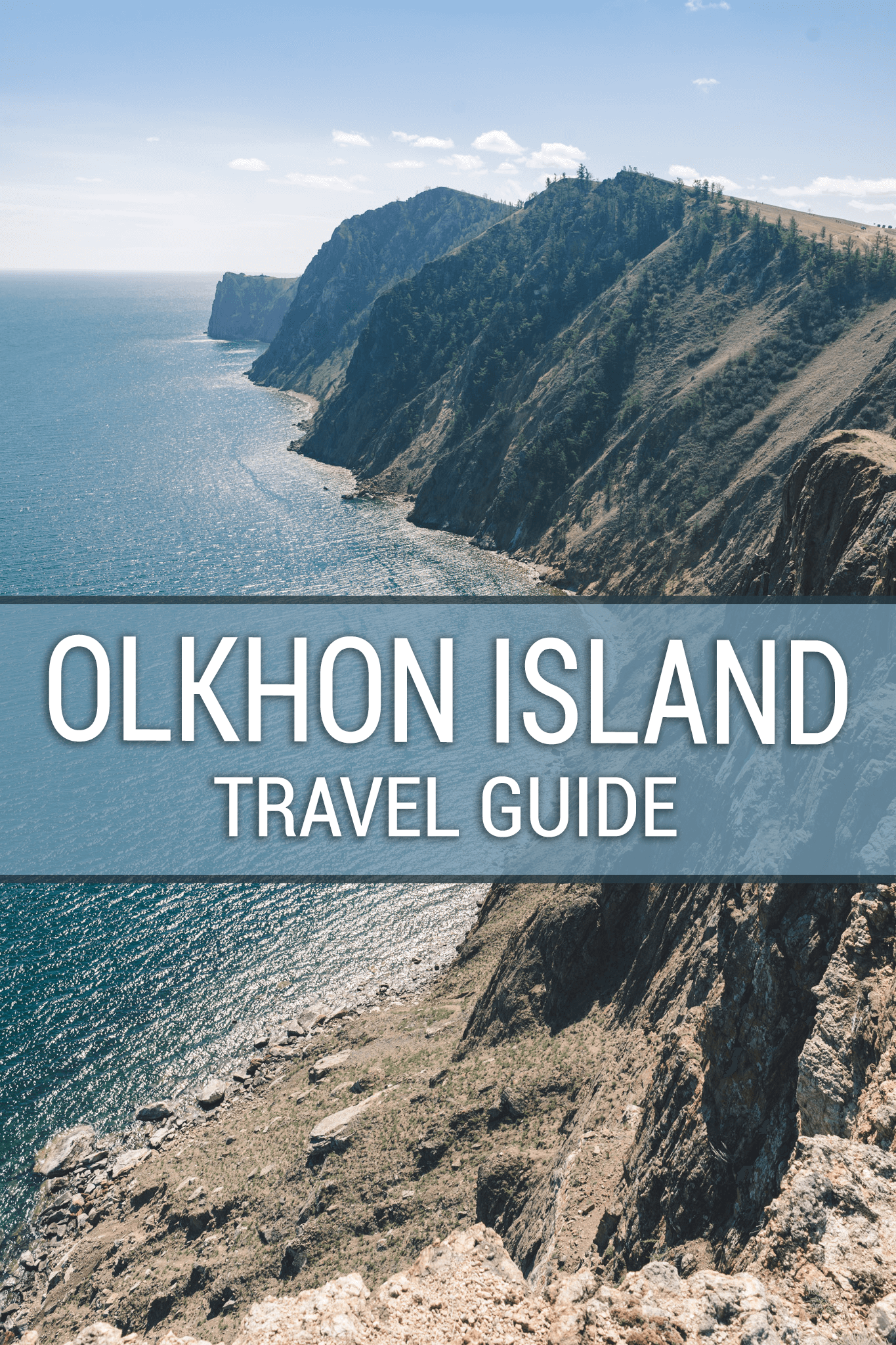 Yay transparency! There are affiliate links in this guide. If you book or buy something using my links, I'll make a bit of money at no extra cost to you.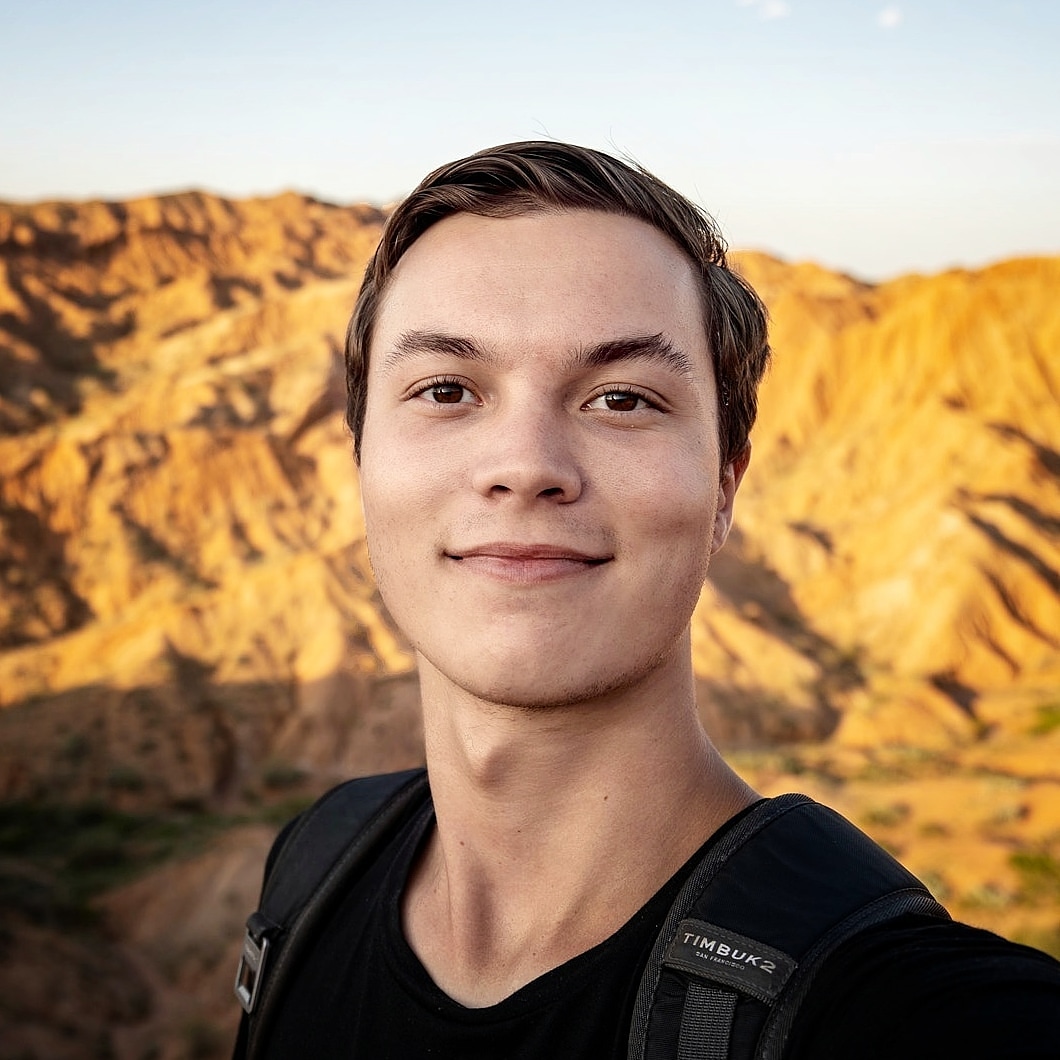 21-year old Canadian dude who loves to visit off-the-beaten-path places, climb tall mountains, and try delicious foods.