Hong Kong is one of my favourite cities in the world. I've spent visited a couple of times now, and love it every single time.
Hong Kong has everything – night markets, beautiful skylines, great hiking, and some pretty fun nightlife! With so many different things to do and see, it can be difficult to figure out how many days to spend in Hong Kong.
For first-timers, I recommend spending 4 days in Hong Kong. I think this is the perfect amount of time to get a good feel for the city without feeling too rushed.
Why spend 4 days in Hong Kong?
So, why exactly should you dedicate 4 days to visiting Hong Kong? Well, mainly because Hong Kong has a ton of stuff to do!
It's totally possible to visit Hong Kong in only one or two days, but you'd be missing out on quite a bit. Hong Kong's highlights take a solid three days to see, and you'll want to reserve another day to take a day trip over to Macau, another interesting city that is also a former Portuguese colony.
If you don't have 4 days, don't worry. You'll still get a chance to experience Hong Kong's chaotic streets and neon signs, and the city will leave you wanting to come back for more.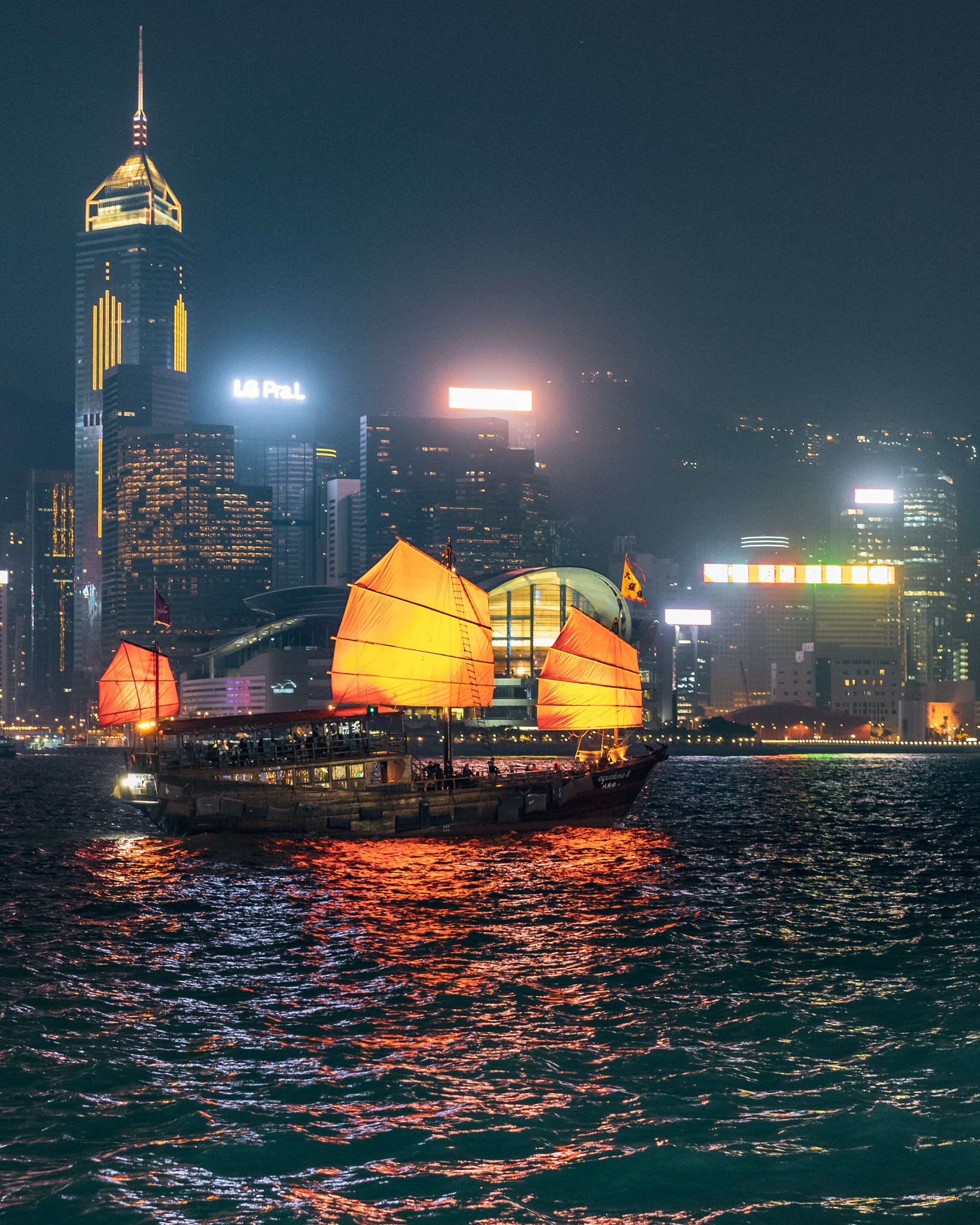 4-Day Hong Kong Itinerary
If you've made room for at least 4 days in Hong Kong in your itinerary, perfect!
Here's how I recommend you spend those 4 days:
Day 1
Check out the skyscrapers in Central
Take the metro to Central and start exploring. Central is full of Hong Kong's tallest buildings.
While in Central, pay a visit to the IFC Mall to see the famous shopping scene that some people travel to Hong Kong for. The mall is full of luxury stores if that's your thing (it's a little bit out of my budget!)
Next, make your way over to the Graham Street Market to experience a busy local produce market. The market is a great spot for photography.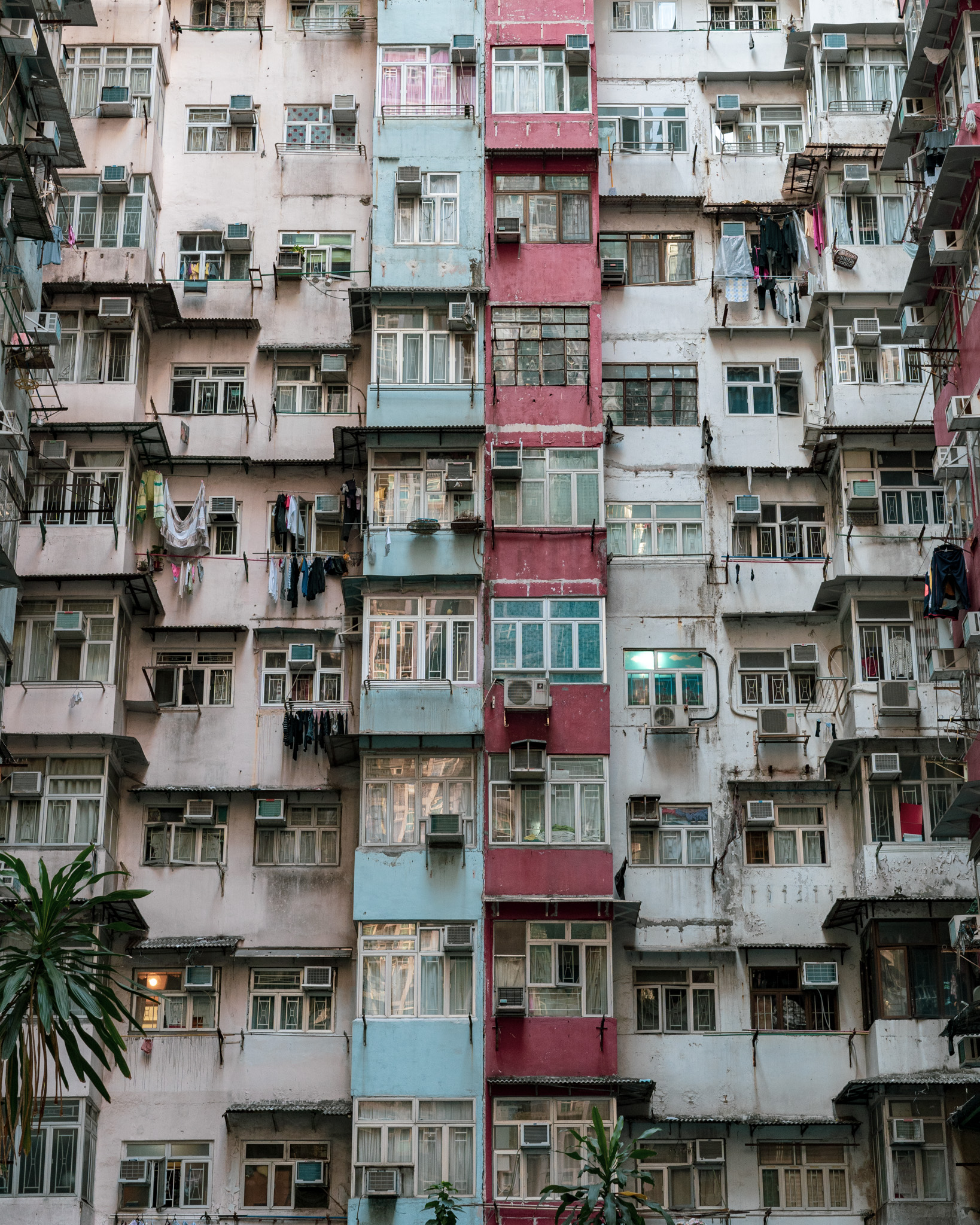 Head up to Victoria Peak for sunset
Shortly before sunset, make your way to the Peak Tram for the steep ride up to the top of Victoria Peak.
The view from The Peak during sunset is stunning – you'll definitely want to bring your camera up here. After the sun sets, you'll get to see the famous Hong Kong skyline light up.
After taking in the views, head back down on the Peak Tram (or bus, it's quite a bit cheaper).
Explore Kowloon
In the evening, the night markets of Kowloon are bustling.
Visit the Temple Street Night Market and you're in for a treat – there are countless street vendors and hole-in-the-wall restaurants to try here, so take your pick!
You can then make your way over to Mong Kok to see evening life in one of Hong Kong's most famous neighbourhoods.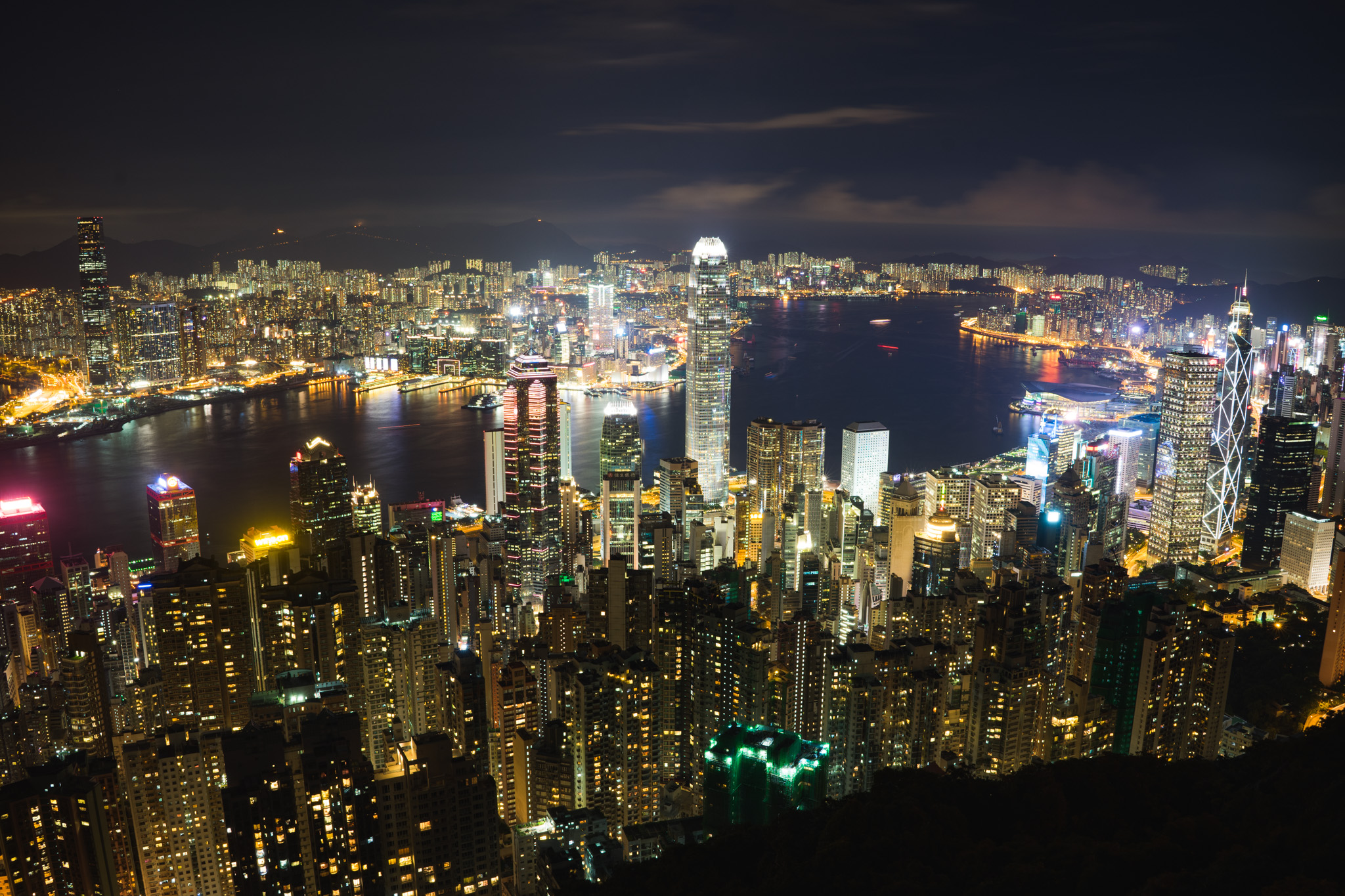 Day 2
Visit the Hong Kong Museum of History
To get a better understanding of Hong Kong's past, check out its Museum of History.
I really enjoyed this museum, and I'm not really a big museum person. The museum covers the history of Hong Kong beginning 400 million years ago and concluding with its reunification with China in 1997.
Admission is HK$10, or HK$5 for seniors and students.
Take the Star Ferry
The Star Ferry connects Kowloon and Hong Kong Island and is the perfect way to get a good view of the city.
A ride on the ferry costs just HK$2.7 and it departs frequently during the daytime.
Go on a food tour
Hong Kong is famous for its delicious Cantonese cuisine. Figuring out where to eat and what to order can be a bit overwhelming for a first time visitor, so I'd suggest taking a food tour if you're looking to experience all of the different tastes that Hong Kong has to offer.
I recommend searching for a food tour on Airbnb Experiences and choosing one that suits your preferences.
If you're new to Airbnb, you can use my invite code to get up to $17 CAD off of your food tour booking!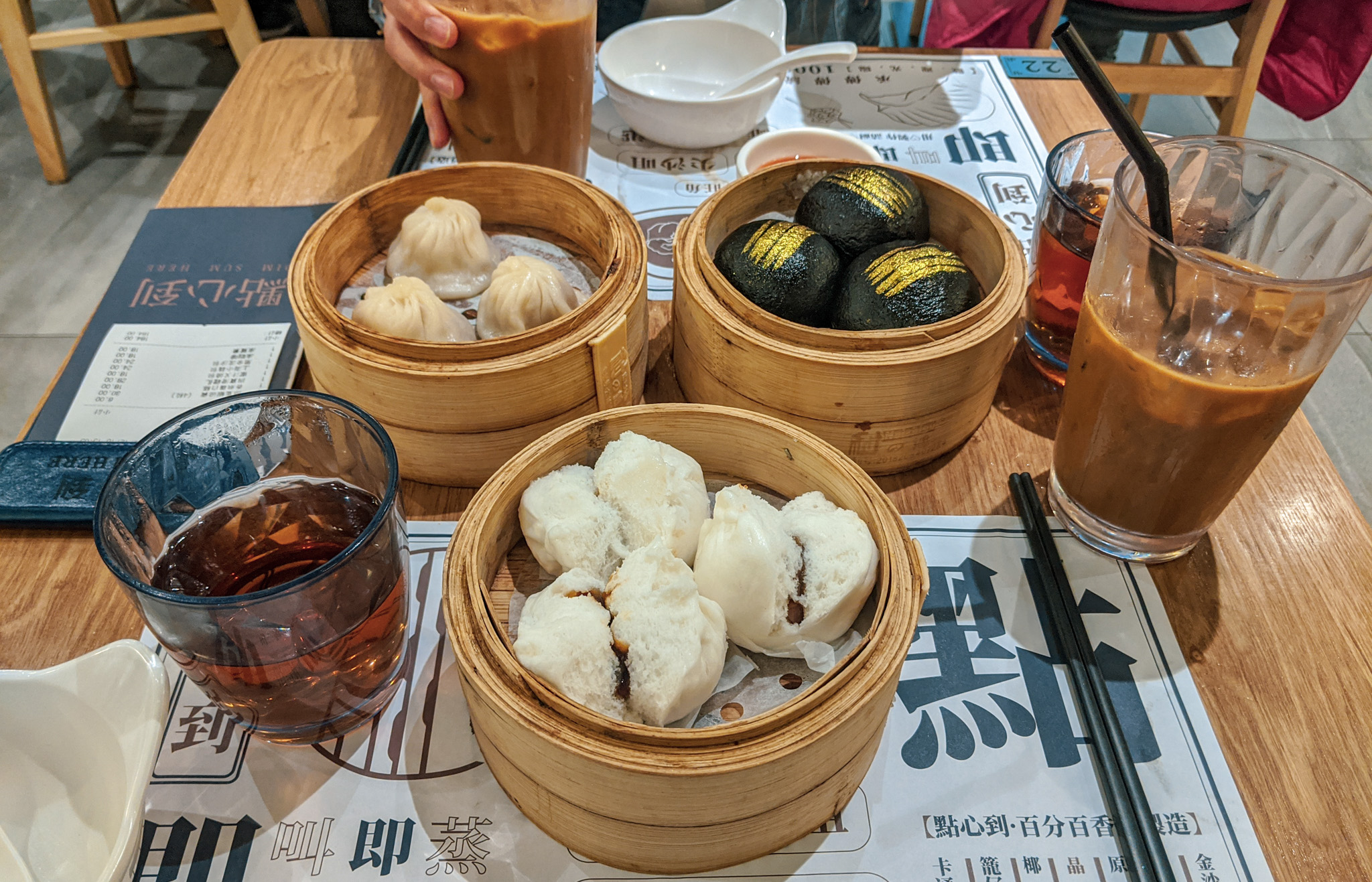 Day 3
Go on a day trip to Macau
Start early and get ready for a visit to the Vegas of Asia!
Macau is located on the opposite side of the Pearl River Delta from Hong Kong, and is the gambling capital of the world. It was a Portuguese colony until it was handed over to China in 1999.
While Macau is heaven for those who love to gamble, for the typical tourist I think a day-trip from Hong Kong is enough time.
To get to Macau, take either the Hong Kong – Zhuhai – Macau Bridge or a high-speed ferry if seasickness doesn't bother you.
In Macau, be sure to check out the Ruins of St. Paul's Cathedral and a casino or two. Note that you need to be 21 to enter the casinos here (learned this the hard way during my first trip to Macau when I was 18…).
In the evening, head back to Hong Kong.
Are you planning to travel to other parts of China? Check out my detailed China travel guide for everything you need to know!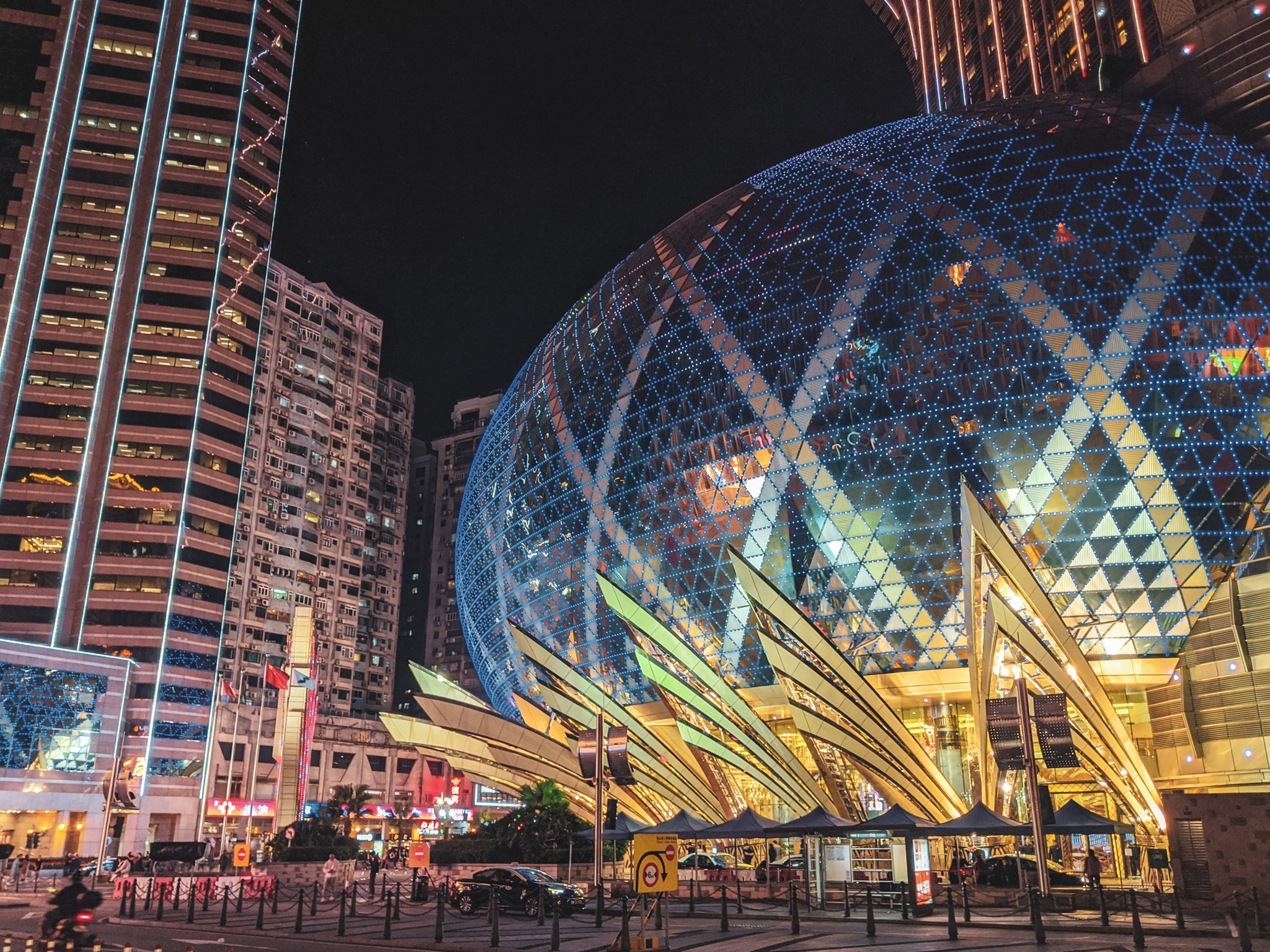 Day 4
During your last day in Hong Kong, you've got a couple of options depending on your interests.
Visit Lantau Island
Lantau Island is Hong Kong's largest island, and much of it is rather undeveloped when compared to the urban jungle of Hong Kong Island.
The island is home to Hong Kong Disneyland, the Tian Tan Buddha, the Ngong Ping 360 cable car, and the Po Lin Monastery.
It's possible to see a couple of those places in a single day if you plan it right, and it'd make for a wonderful end to your trip to Hong Kong.
Go hiking and then relax in Stanley
Despite being one of the most densely populated cities on Earth, there's still plenty of nature surrounding Hong Kong. There are a bunch of cool hiking trails in the city, so take your pick!
After your hike, head over to Stanley on the southern shore of Hong Kong Island. Stanley is a relaxing fishing village and a great place to watch the sunset.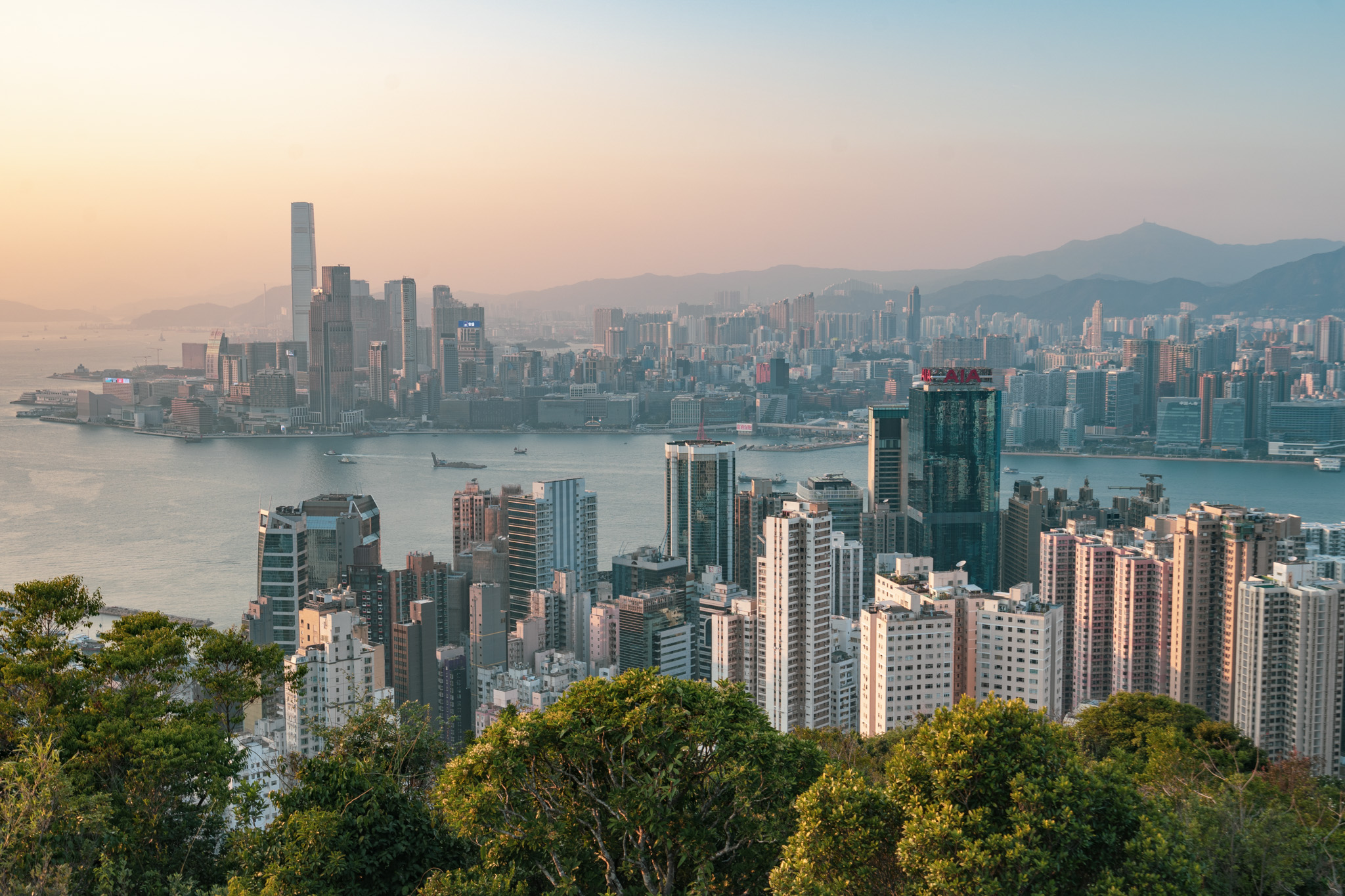 Party it up in Lan Kwai Fong
If you're looking to enjoy Hong Kong's nightlife, look no further than Lan Kwai Fong (LKF).
This bar/club district has it all and is an awesome place to go meet travellers and locals alike.
Drinks at the bars in LKF can be expensive (bottle of beer for HKD$60), so I recommend buying your drinks at 7/11 if you're on a budget! It's legal to drink on the street in Hong Kong, and you'll see a bunch of other people doing it in LKF.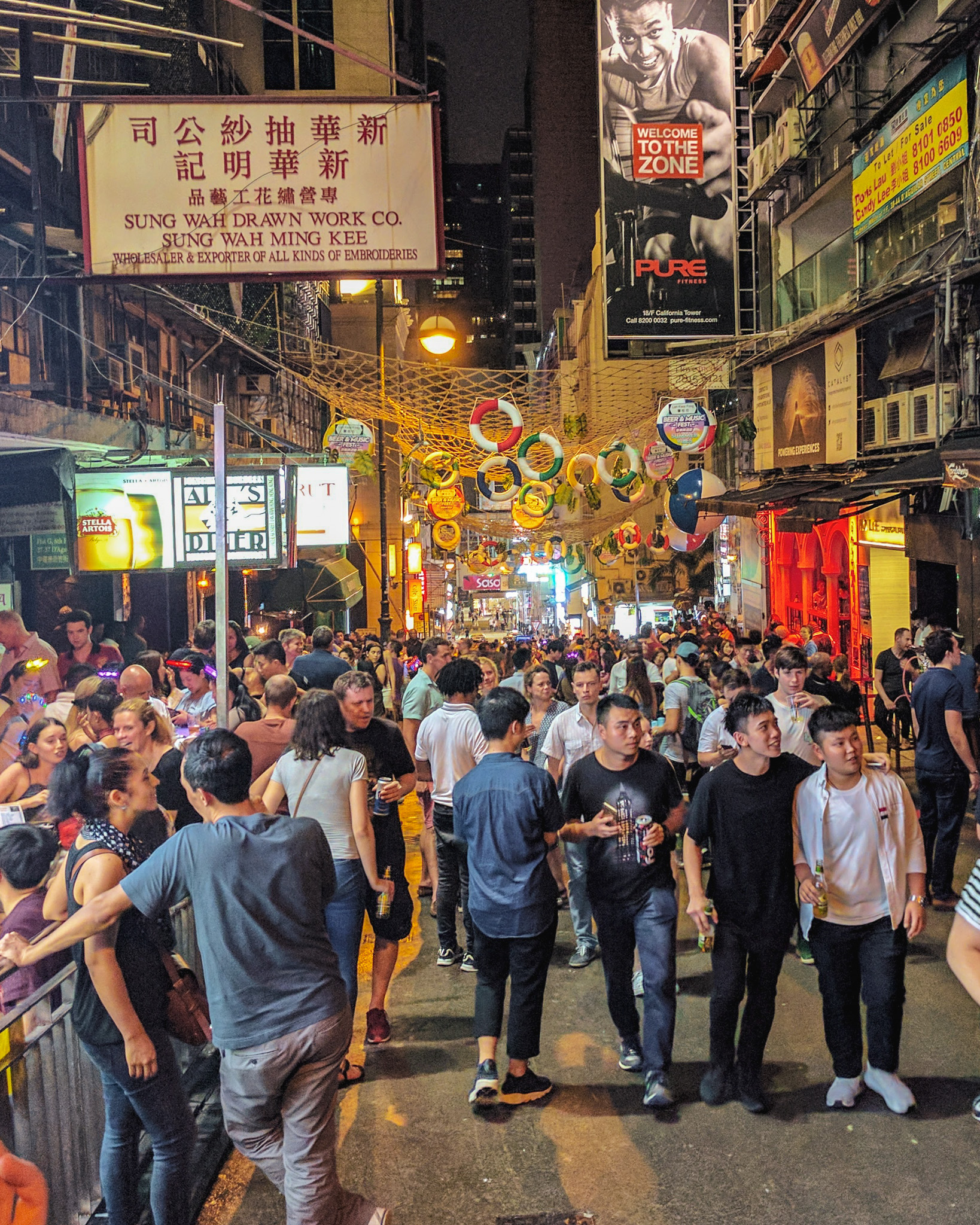 Ready for your trip to Hong Kong?
I hope that this post has helped you figure out how many days to spend in Hong Kong. 4-days is definitely the perfect amount of time to get a great intro to the city, but don't hesitate to spend even longer if you can!
Remember, Hong Kong will always be around next time, so take things easy and don't rush your schedule too much.
Feel free to ask me in the comments below if you've got any questions about how long to visit Hong Kong for (or anything else, I don't bite!).
Keep exploring, and safe travels.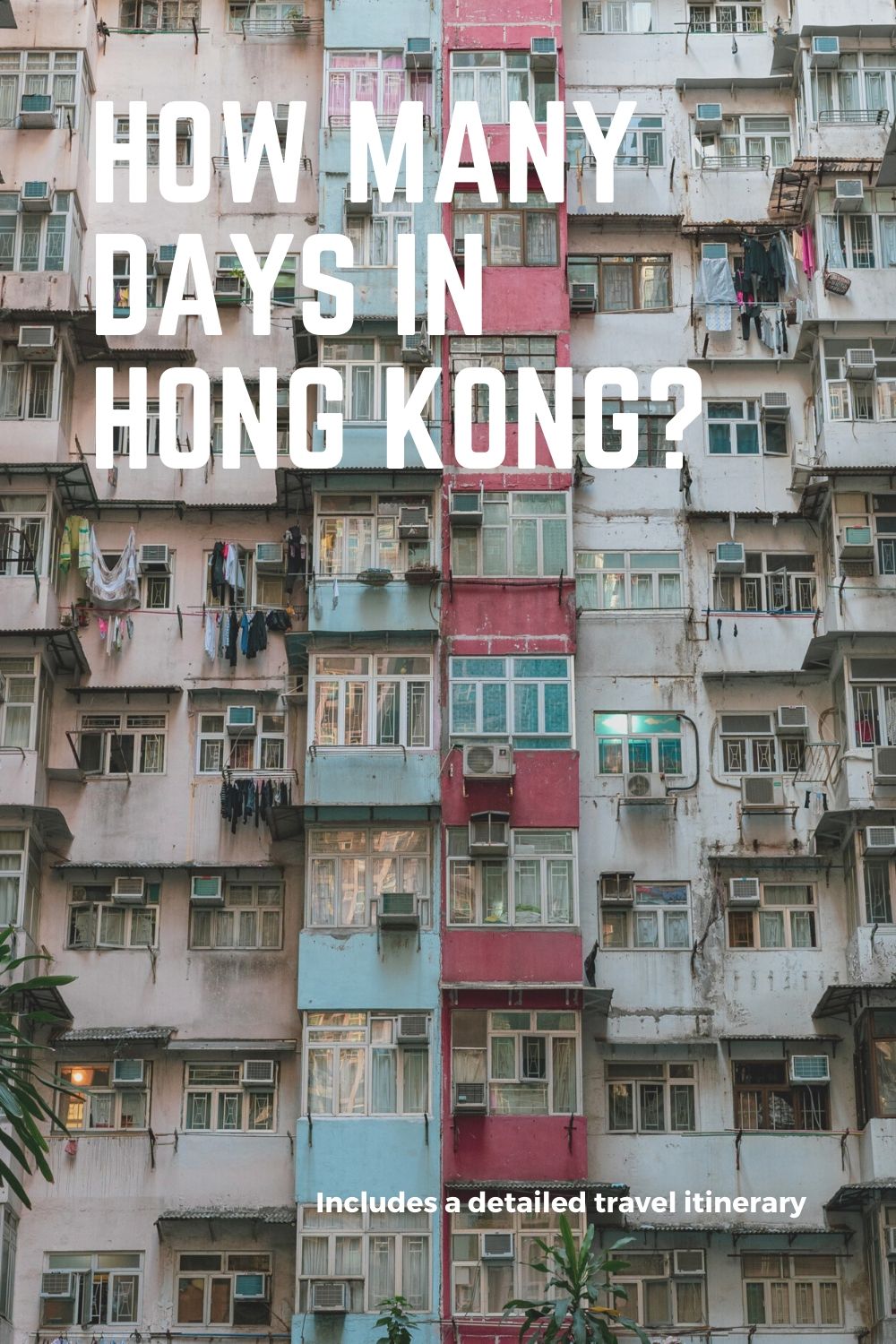 Yay transparency! There are affiliate links in this guide. If you book or buy something using my links, I'll make a bit of money at no extra cost to you.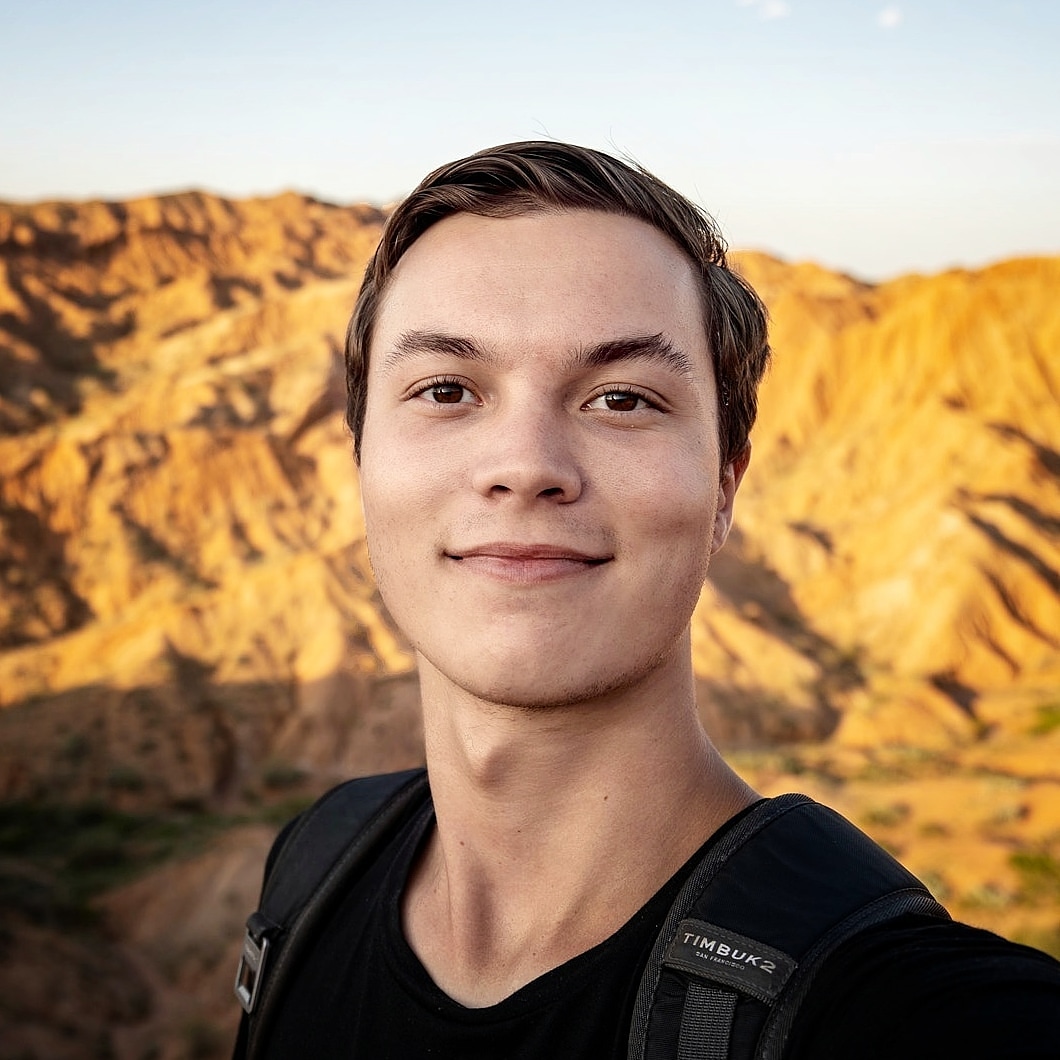 21-year old Canadian dude who loves to visit off-the-beaten-path places, climb tall mountains, and try delicious foods.