Everything you need to know about travelling in China. Where to visit, how to get around, safety, and more are covered in this comprehensive travel guide.
So, you're planning on travelling around China? Get ready for an incredible time. In total, I've spent over three months backpacking all over China – from the large cities of the East all the way to the remote Tibetan plateau.
China is an assault on the senses, in a good way. During your trip, you'll see epic landscapes, try delicious foods, and meet some of the friendliest people around.
In this post, I'll go over everything you need to know about travelling in China based on my visits.
After reading this guide, you'll be ready to head out and see the skyscrapers of Shanghai, the neverending Great Wall, the epic mountains of Tibet, and so so much more.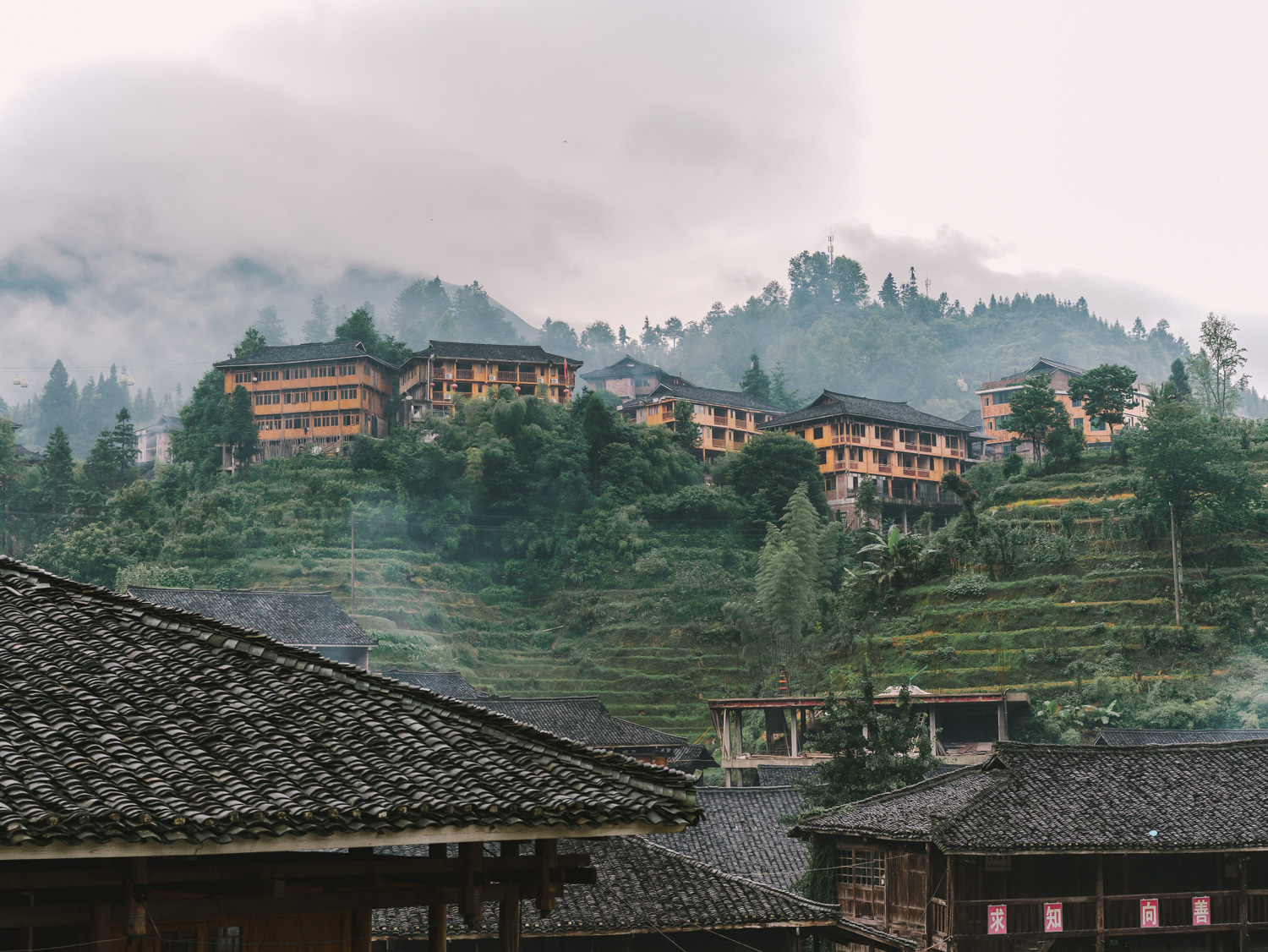 Backpacking China
China is an amazing country to backpack around. It's not all big cities as some people believe. It's home to the world's tallest mountain, the Gobi Desert, as well as incredible rivers, lakes, and forests.  If you only visited the cities of China, you'd be missing out on so much that the country has to offer.
Other than the Han majority, China is home to a ton of different ethnic groups such as Tibetans, Uyghurs, Mongols, Kazakhs, and Koreans. When visiting areas where these ethnic groups are a majority, you'll basically feel like you're travelling in a different country.
Oh yes – food. China has amazing food. Every time I leave China, the first thing I miss is the food. Different parts of the country have very different cuisines, ranging from super spicy food in Sichuan, dim sum in Guangdong, and flavourful meat-heavy dishes in Xinjiang.
More people need to add China to their travel bucket list. It's often overshadowed by other destinations in East Asia, but it's got so much to offer – it'd be a shame to skip over it. You could spend years travelling around China and still not see it all.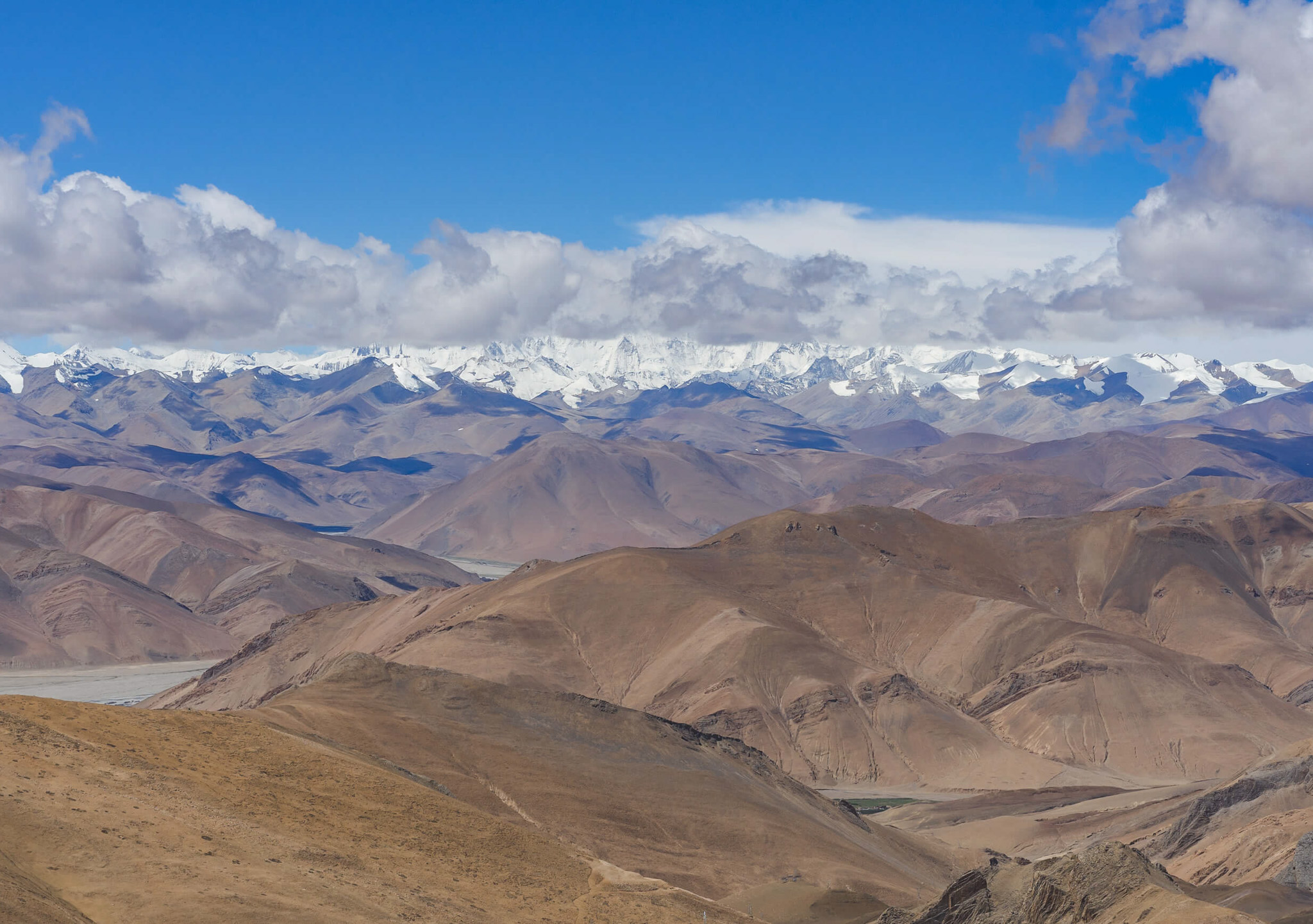 Believe it or not, this is a landscape that can be found in China
Visas For Travelling To China
1 – Most nationalities need a visa to visit China: Getting a visa is the first step to visiting China. I personally found the application process to be relatively straightforward – you just need to follow the requirements and everything should be okay.
I'm Canadian, so I was able to get a 10-year multi-entry tourist visa which is fantastic. It lets me hop in and out of China as much as I'd like.
For more info on applying for a Chinese visa, check out this guide.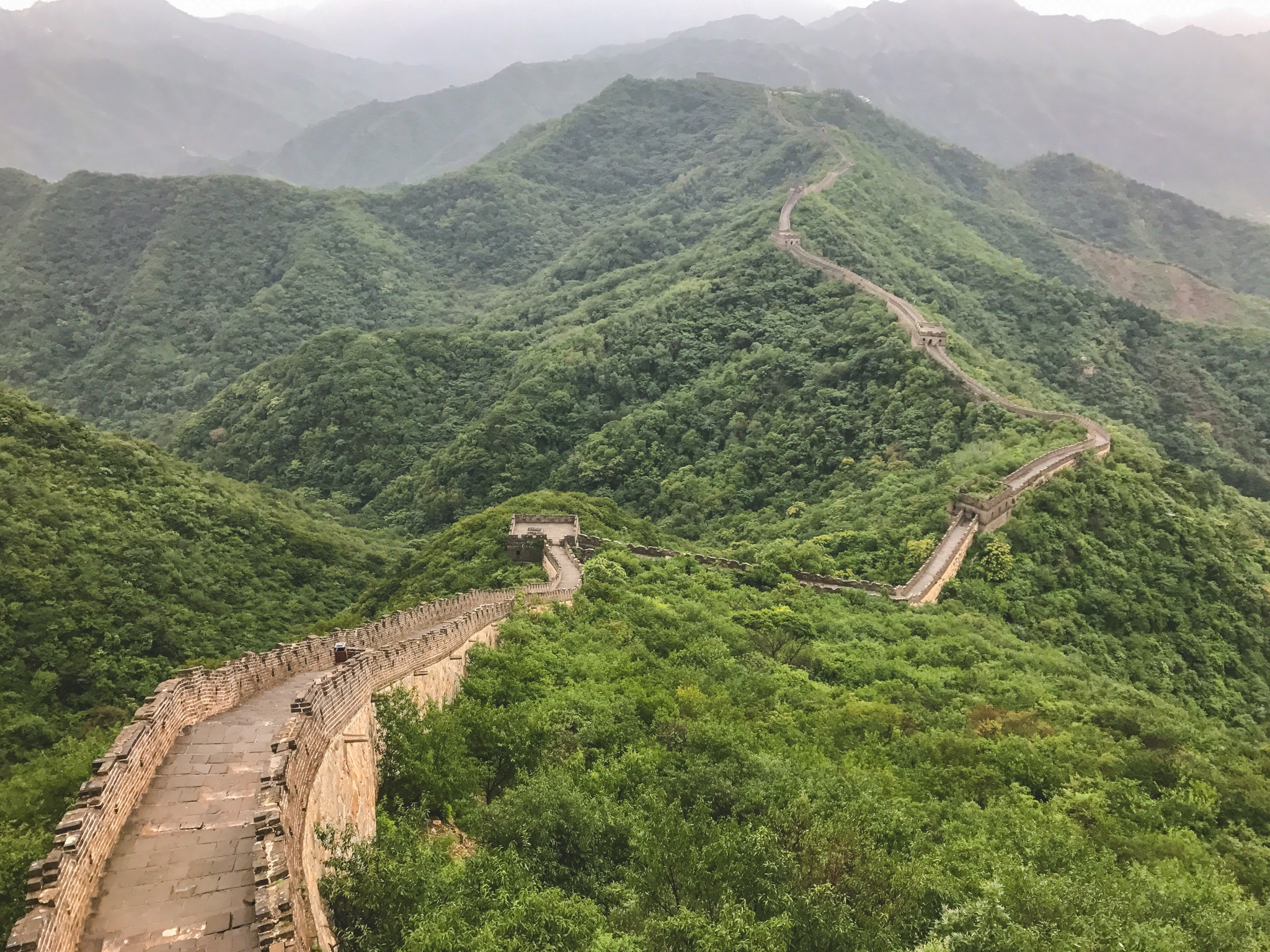 Safety in China
2 – Is it safe to travel to China?: In my opinion, China is safe to travel to. In all of my time travelling around China, I've never been shown anything but friendliness and curiosity by locals.
Of course, the same rules as normal still apply here. Don't get too drunk, avoid talking about politics, and just be respectful to people.
Janurary 2020 Update: There are ongoing protests in Hong Kong, but these do not really affect travellers. I was in the city in December, and things are basically normal. Avoid large gatherings and you will be fine.
Travel Insurance for China
3 – Travel Insurance for China: No matter where you go, you should always have travel insurance – China is no exception. Even though China is safe, accidents can still happen.
I personally use and recommend World Nomads. It's designed for adventurous travellers with cover for overseas medical, evacuation, baggage and a range of adventure sports and activities (important if you plan on doing any hiking while in China!).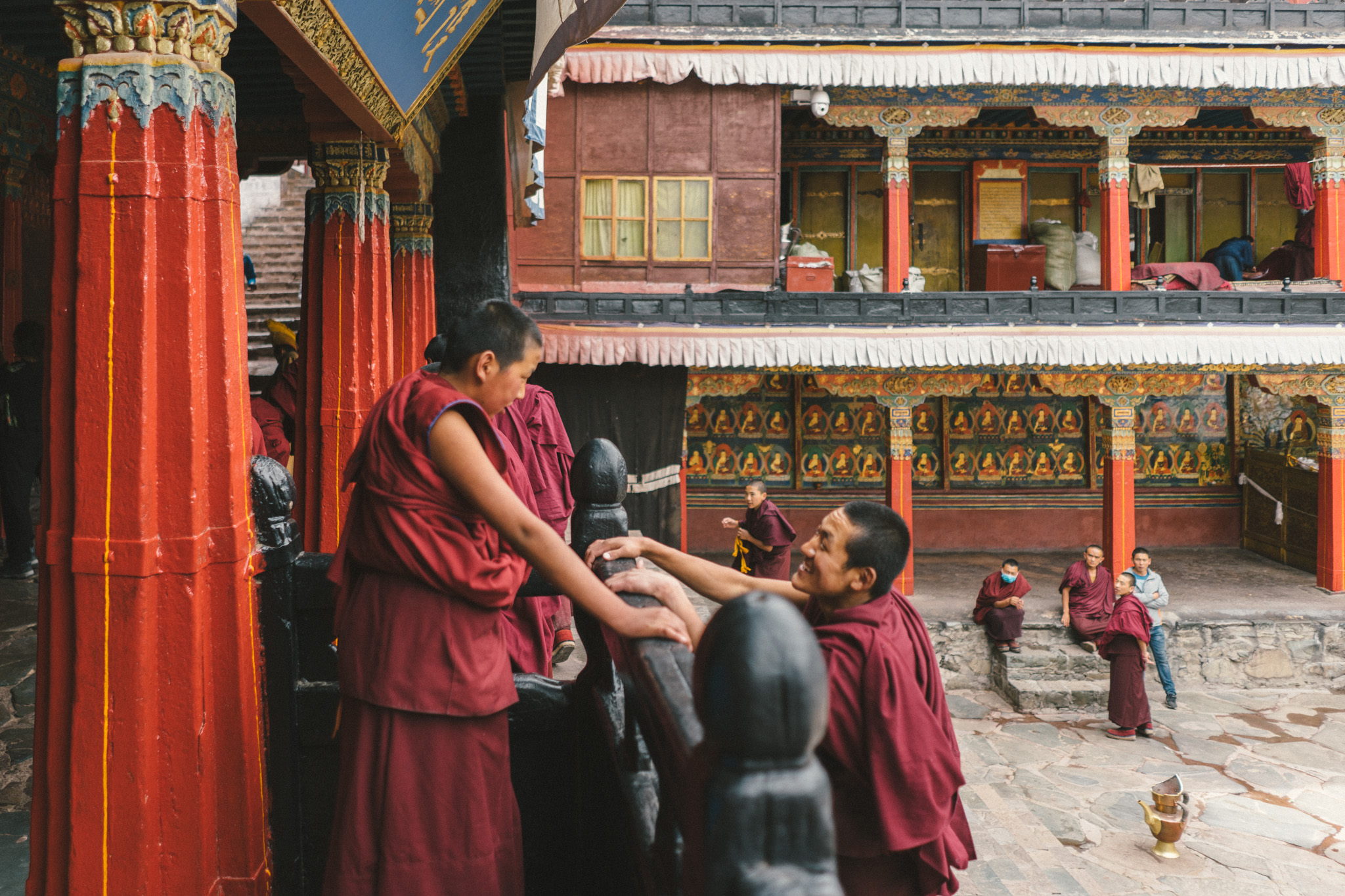 Best VPN for China
4 – You need to get a VPN before travelling to China: China's internet is behind something known as the "Great Firewall". The Great Firewall blocks most websites that westerners would want to use while travelling in China. A few examples of things that are blocked include Google, Facebook, Instagram, WhatsApp, Reddit, and Twitter.
So, if you want to have any contact with the outside internet while travelling in China, you're gonna need a VPN. A VPN allows you to access the internet as if you're from a country that doesn't block certain websites.
The best VPN for travelling in China right now is NordVPN.
I've used a bunch of different VPNs while travelling in China and had by far the best experience with NordVPN. They offer a 30-day money-back guarantee, 24/7 customer support, and high-speed servers that are reliable and consistent.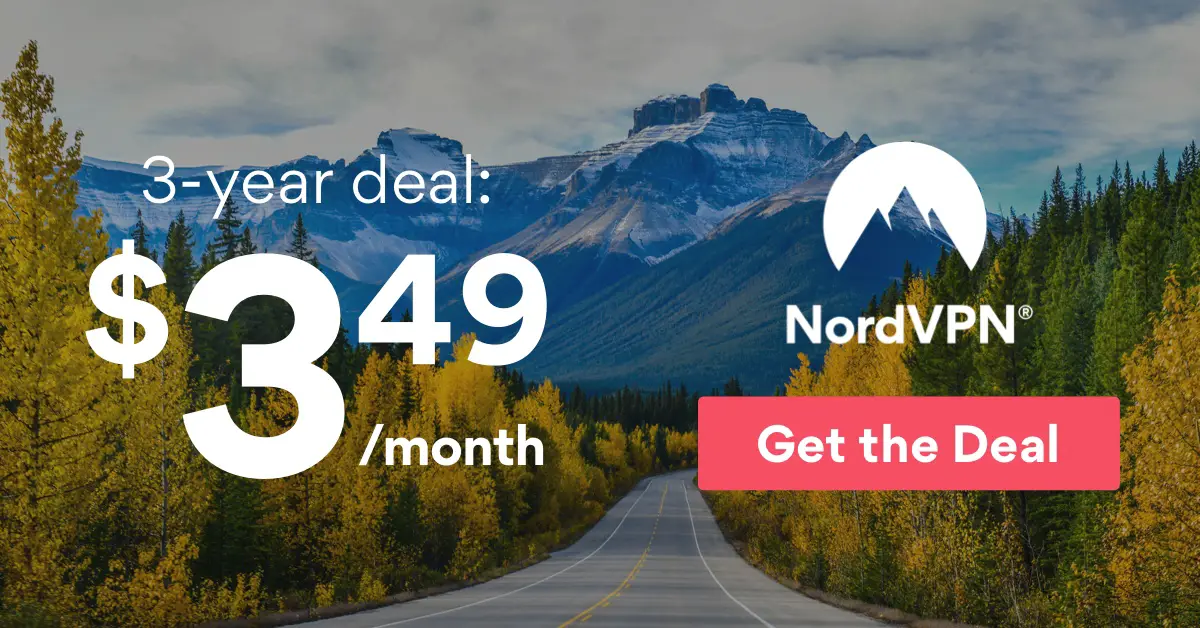 Money in China
5 – The Chinese Renminbi is the official currency of China: China's official currency is the Renminbi or RMB, denoted using ¥. The current exchange rate is $1 = ¥6.94 as of January 2020. Check XE.com for the latest rates.
6 – There are different ways to refer to the Renminbi: Rather than saying "this item costs X renminbi", most Chinese people refer to prices using the words 'yuan' (like dollars) or 'kuai' (like bucks). You'll hear these used frequently and interchangeably.
7 – ATM machines are everywhere in China: As a tourist, you'll typically need to use cash unless paying for something at a high-end place that might accept foreign credit cards.
Banks and ATM machines are very common in China, and the ATMs from most large banks accept foreign cards, so you can simply withdraw cash after you've arrived in China.
You'll notice locals pay for everything using WeChat Pay, but at the moment this isn't usable without a Chinese bank account.
8 – You can also convert USD to RMB: If for whatever reason you don't want to use a Chinese ATM, you can bring USD and convert it to RMB in China. Be careful if you're travelling with large amounts of cash! Other major currencies are also exchangeable in China. Try to bring crisp bills.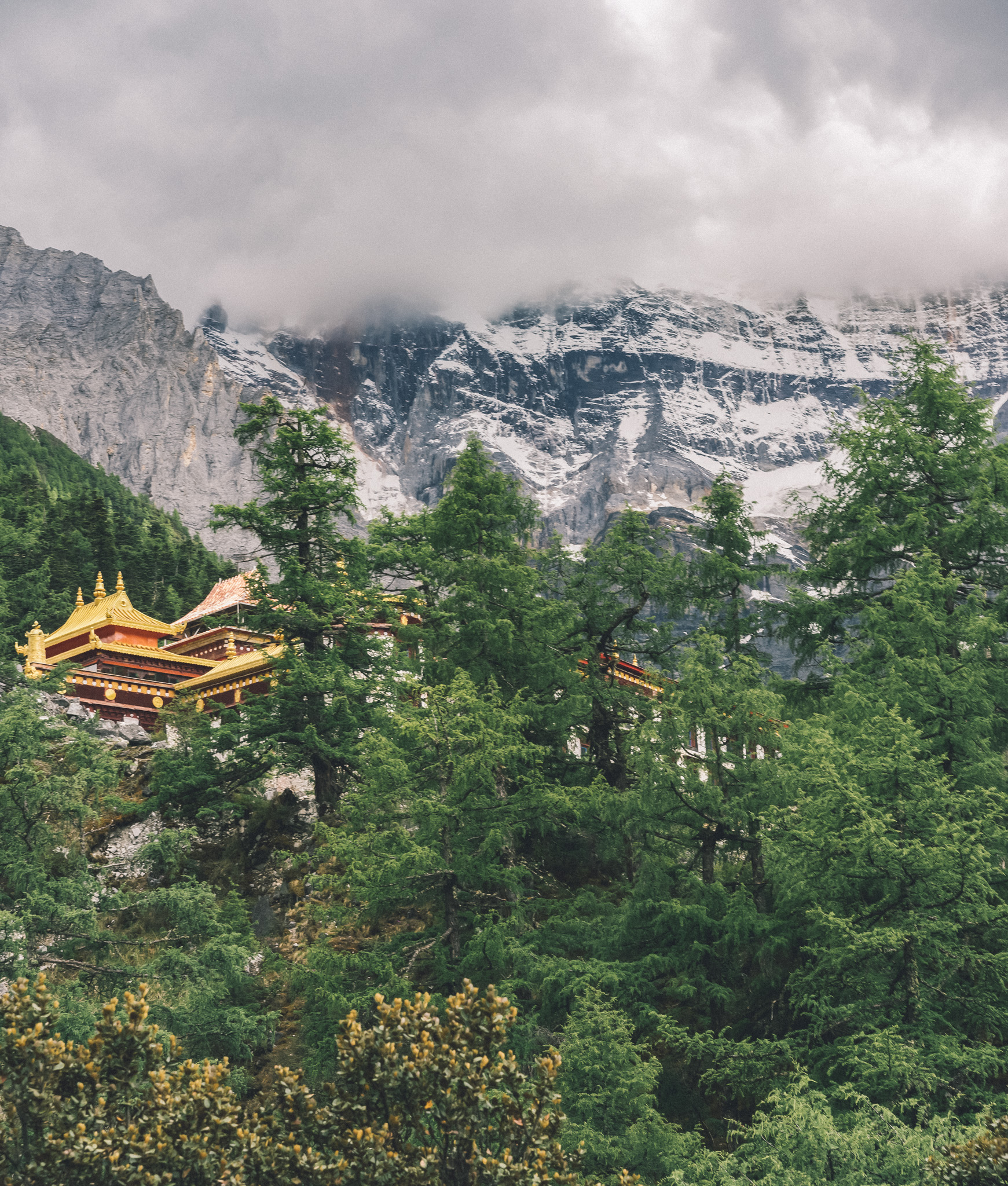 Communication in China
9 – Mandarin is by far the most prominent language in China: Even in regions that haven't historically spoken Mandarin, it's slowly taking over.
In Hong Kong and parts of Guangdong, Cantonese is the most popular language, although Mandarin is also understood by many people who live here.
Tibetan can still found in parts of the Tibetan Autonomous Region and it's bordering provinces. In Xinjiang, many Uyghurs still speak Uyghur, a language that comes from the Turkic language family. In the Inner Mongolia province, you'll still be able to find some people who speak Mongolian and can read the traditional Mongolian script.
There are dozens of other languages spoken in China, far too many to list here. Head on over to the Languages of China page on Wikipedia for all the details.
10 – Do you need to know Chinese to visit China?: No, you don't need to know Chinese to travel around China. While knowing the local language of a country can provide much deeper experiences, it's never 100% necessary.
You should try to learn the basics, though. Purchase a Chinese phrasebook and you'll be set. Google Translate is another lifesaver, especially with its offline option (remember, Google is blocked in China).
Many young university students have a basic level of English, look for them if you need some help.
When all else fails, awkward hand gestures are usually able to save the day.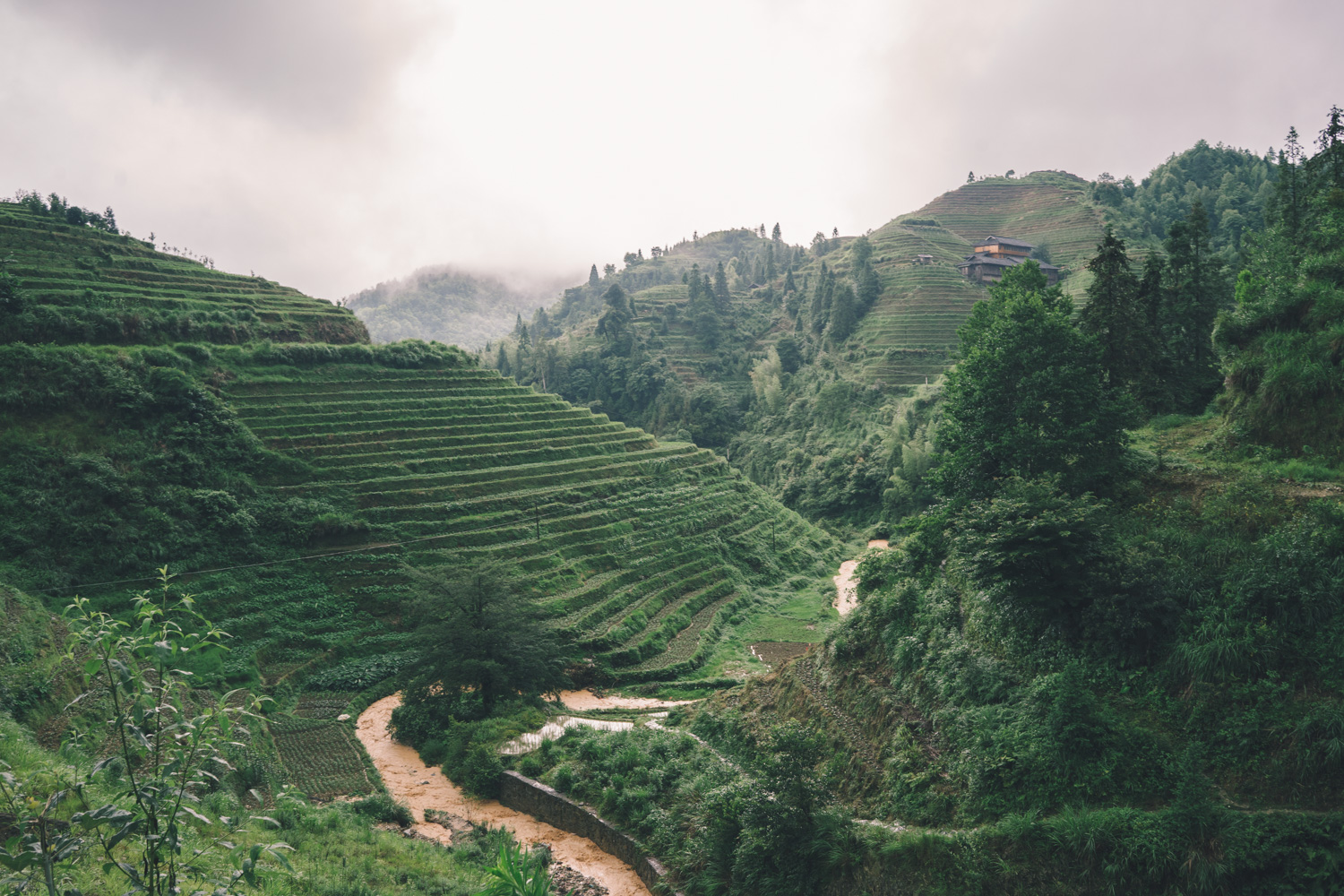 Getting to China
11 – Overlanding into China is possible from a number of countries: China shares international borders with 14 different countries, as well as 2 borders with the special administrative regions of Hong Kong and Macau.
Common border crossings that are open for travellers are the ones with Mongolia, Vietnam, Nepal, Kyrgyzstan, and Kazakhstan.
12 – China is extremely well connected by air: Practically every large international airport is going to have flights to China. Most tourists will typically fly into Hong Kong, Beijing, Shanghai, or Guangzhou.
In North America, there are direct flights to Beijing from: Vancouver, Seattle, Toronto, New York, Los Angeles, Montreal, Chicago, Washington D.C., Dallas, Houston, and Boston.
13 – China's flag carrier is Air China: They offer flights to a number of destinations across Europe, North America, and Asia. There are also many other large Chinese airlines including Hainan, China Eastern, China Southern, and Cathay Pacific (Hong Kong).
I recommend using Google Flights to find the cheapest flights to China.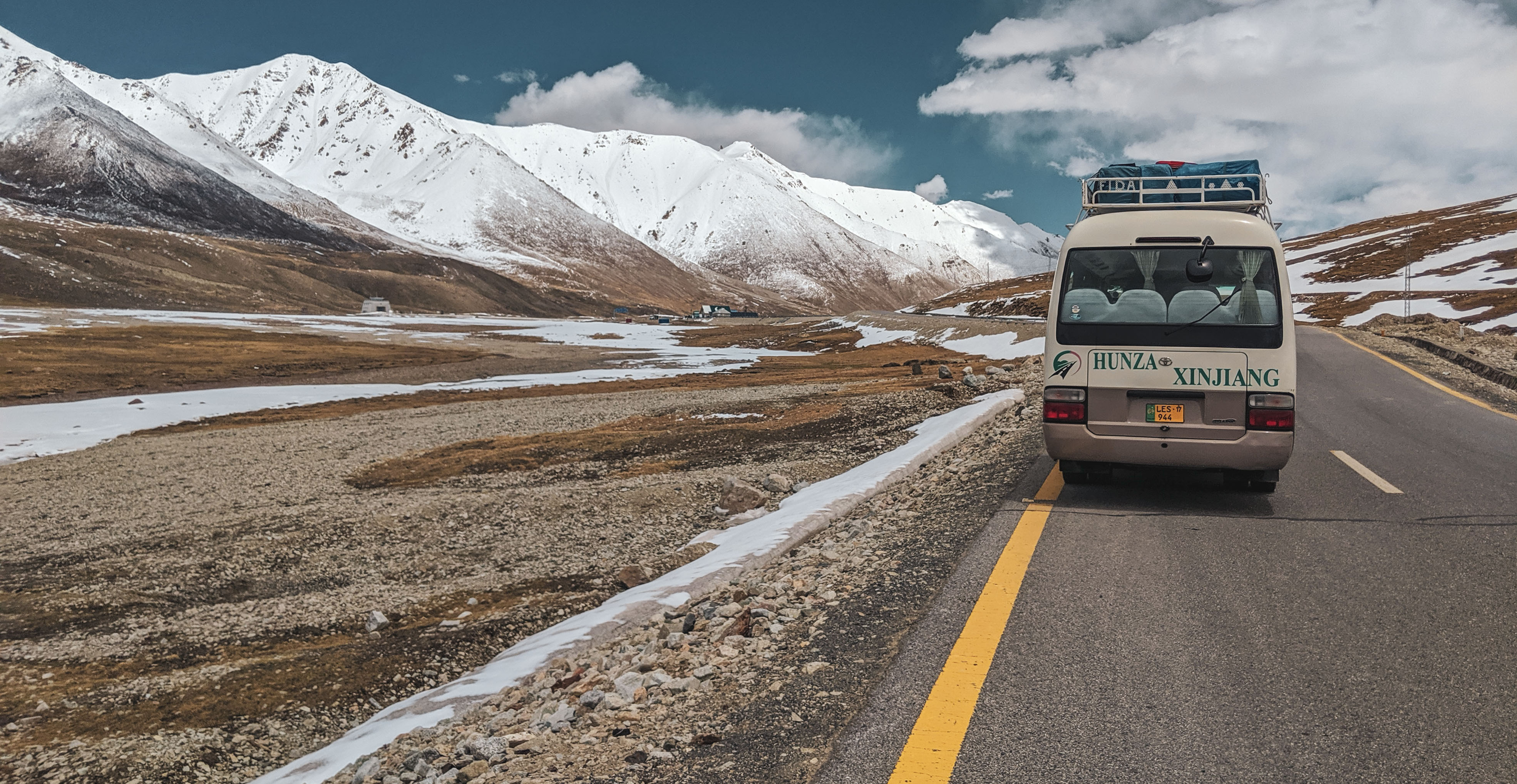 People & Culture of China
14 – China is the most populous country on Earth: Because of this, you'll find all sorts of different people in China. Over 90% of the Chinse population are Han Chinese, and the rest are part of China's various minority groups.
15 – China is mostly non-religious: While most Chinese people don't believe in God, they do follow a number of Confucius beliefs and traditions. However.. certain regions of China are still quite religious.
In Xinjiang, the Uyghur population is majority Muslim, giving the province a very different feel from the rest of China. Tibet is very Buddhist, and there are many monasteries still inhabited by monks there.
16 – There's no strict dress code in China: Unlike conservative countries such as Saudi Arabia, in China, nobody cares how you dress. Girls are free to wear skirts or leggings, and dudes can walk around shirtless if they really feel like it.
You should be a bit more cautious in rural areas, but you'll quickly notice how liberal things are in large Chinese cities.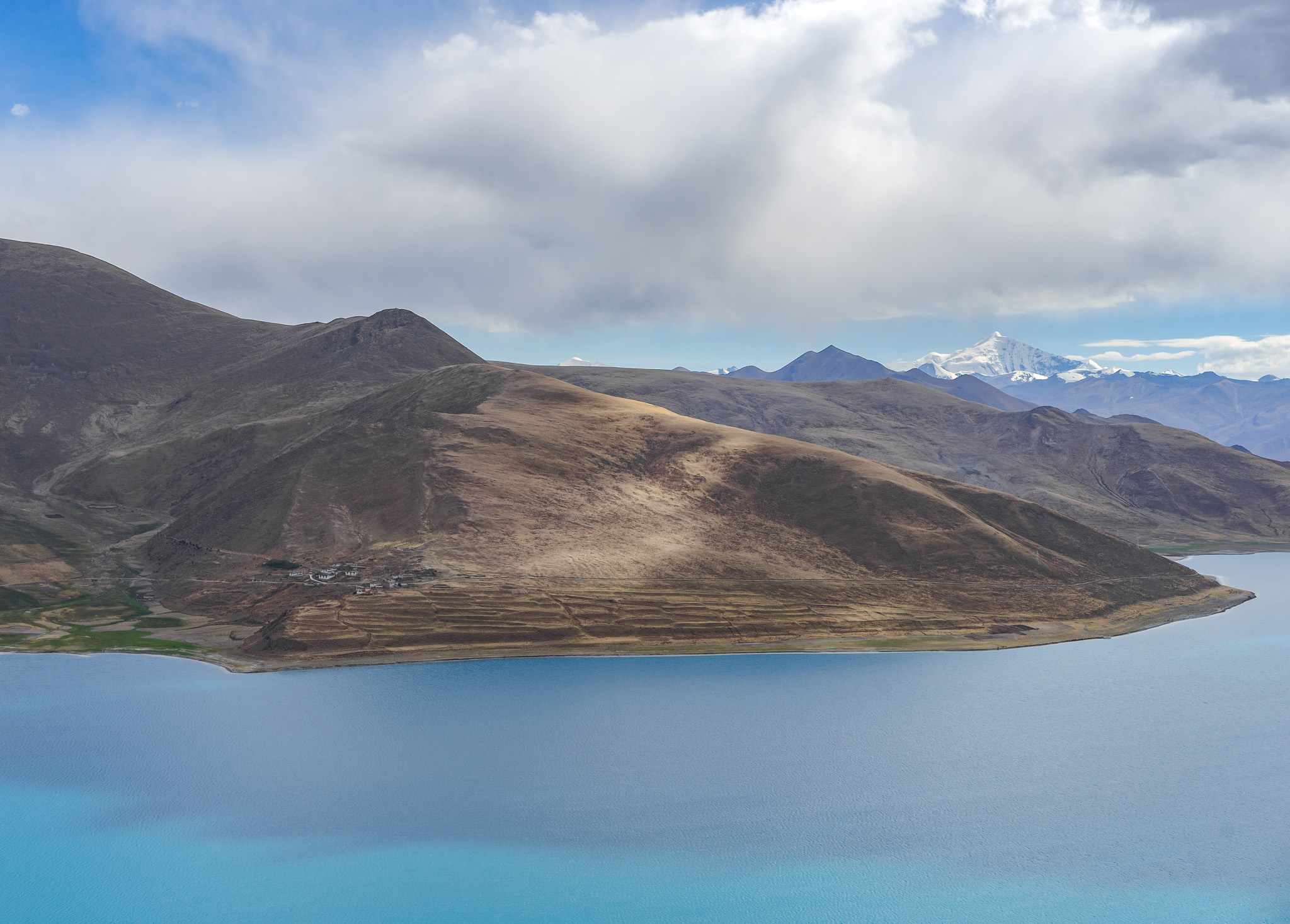 Where to visit in China
17 – China is a massive country: It's impossible to see it all in one trip. I recommend travelling slower rather than quickly, as it gives you more time to dig deeper into your destination.
In this section, I'll go over the best places to visit in China.
Backpacking Beijing
18 – China's political and historical capital: Beijing is home to China's government and a bunch of interesting historical sights. Most travellers start and end their China in Beijing.
While visiting Beijing, you should check out the Forbidden City and Tiananmen Square, the Summer Palace, and take a day trip to the Great Wall of China. If you really want to be adventurous, you can even try camping on the great wall.
Also, be sure to try out some Peking duck and spend some time exploring the city's hutongs. Beijing is the perfect place to start off your adventures in China.
It's also quite easy to get around the city. Beijing has an extensive metro system, and I used it to get everywhere. Many of the main tourist sites are located within walking distance of Tiananmen Square.
19 – Beijing is full of great hostels: I stayed at the Leo Hostel and always recommend it to people visiting Beijing. It's in a great location and has a nice common area to meet other travellers.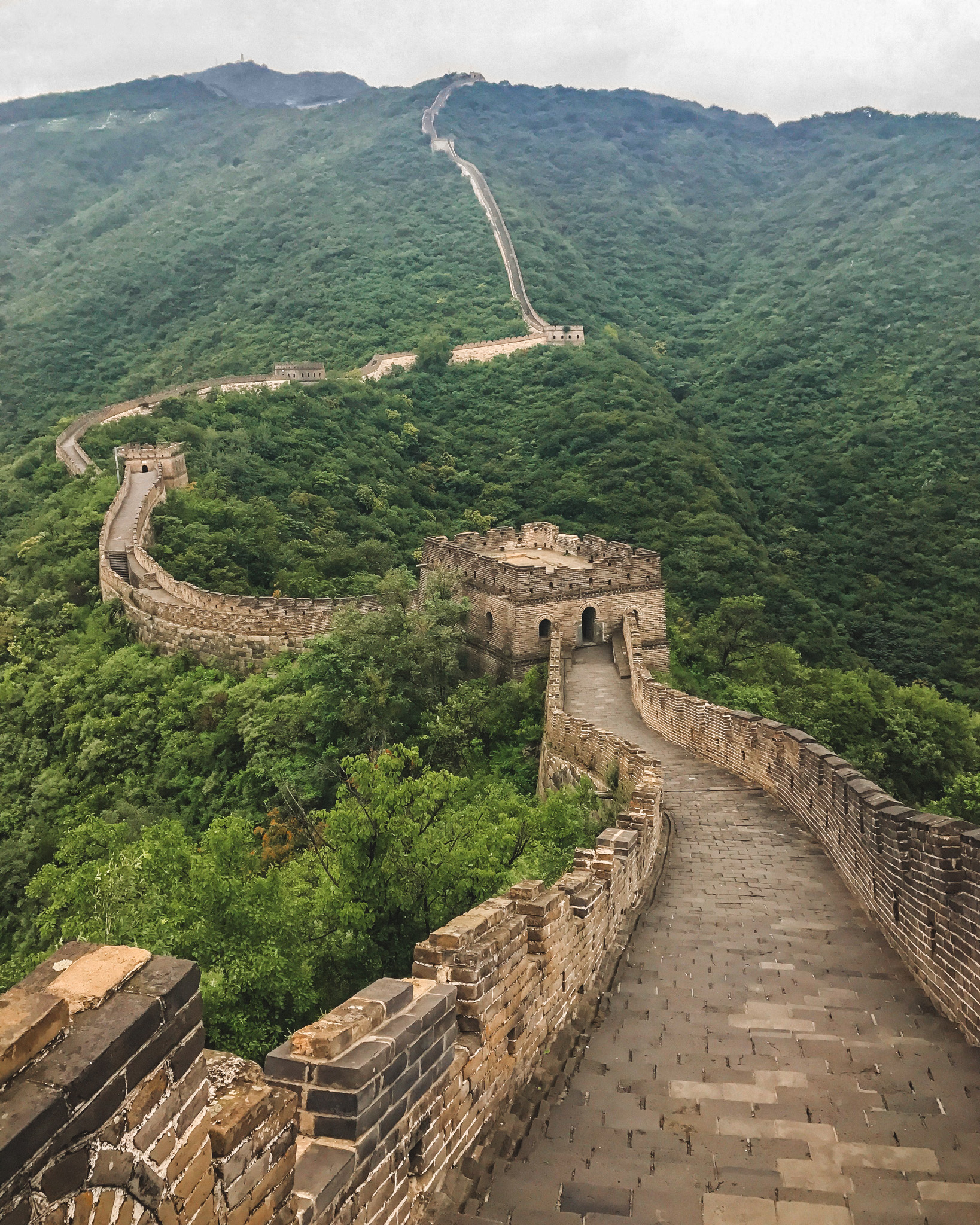 Backpacking Shanghai
20 – Welcome to China's biggest city: In Shanghai, there are an endless amount of things to do, foods to eat, and people to meet. Shanghai is a westernized city, and you'll see plenty of foreign restaurants and retail chains here. English is quite common, especially among younger university students.
When in Shanghai, you should walk along the Bund and check out the skyscrapers in Pudong (you can even go up to the top of the Shanghai Tower, the world's second-tallest building!). Nanjing Road is perfect if you need to do any shopping. Head to the Yu Gardens if you need to see a bit of nature after too many skyscrapers.
If you have time, you should also consider taking a day trip to one of Hangzhou, Suzhou, or even Nanjing. They're all incredible cities and are very accessible from Shanghai via high-speed rail. Here are some awesome things to do in Suzhou if you end up visiting it.
Shanghai also has a massive metro system to take you around anywhere. It's all signed in English, so you should have no problems figuring it out.
21 – Stay near The Bund: I stayed at the Blue Mountain International Youth Hostel for its location. East Nanjing Road and the Bund are the most popular tourist areas in Shanghai, and the hostel is less than a ten-minute walk from both. An awesome and affordable place to stay in Shanghai.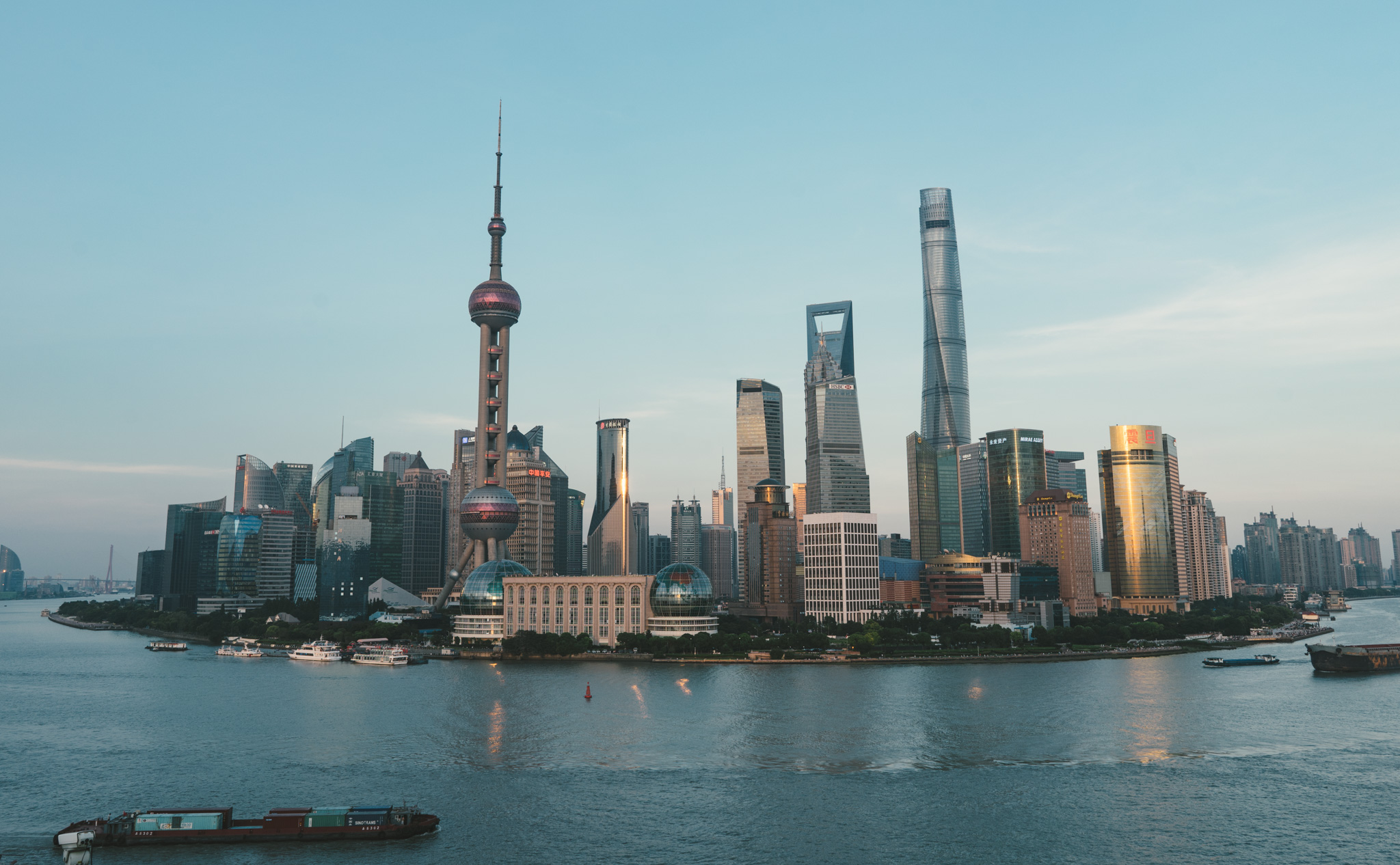 Backpacking Xi'an
22 – The Eastern end of the Silk Road: Once upon a time, Xi'an was the starting (or ending) point of the Great Silk Road. The city is also home to the famous Terracotta Warriors.
Xi'an also has a well-preserved city wall surrounding the Old City. You can even rent out a bike and ride around on top of it!
When in Xi'an, you also need to visit its Muslim Quarter. It's full of delicious street food and friendly people. Try to visit in the evening for the best experience.
Most sights in Xi'an can be seen on foot, but you'll need to take a bus to the Terracotta Warriors. It's a one hour ride on tourist bus line 5 from the east square of the Xi'an Railway Station.
Here's a great list of things to do in Xi'an to help you plan your trip to one of China's most ancient cities!
23 – Stay within the city walls: Most of the main sites (other than the terracotta warriors) are inside the city walls, so find a place to stay that is inside of the walls. I stayed at the Hantang Inn and loved it. There's a delicious and cheap BBQ restaurant right across the street that everyone would eat at for dinner.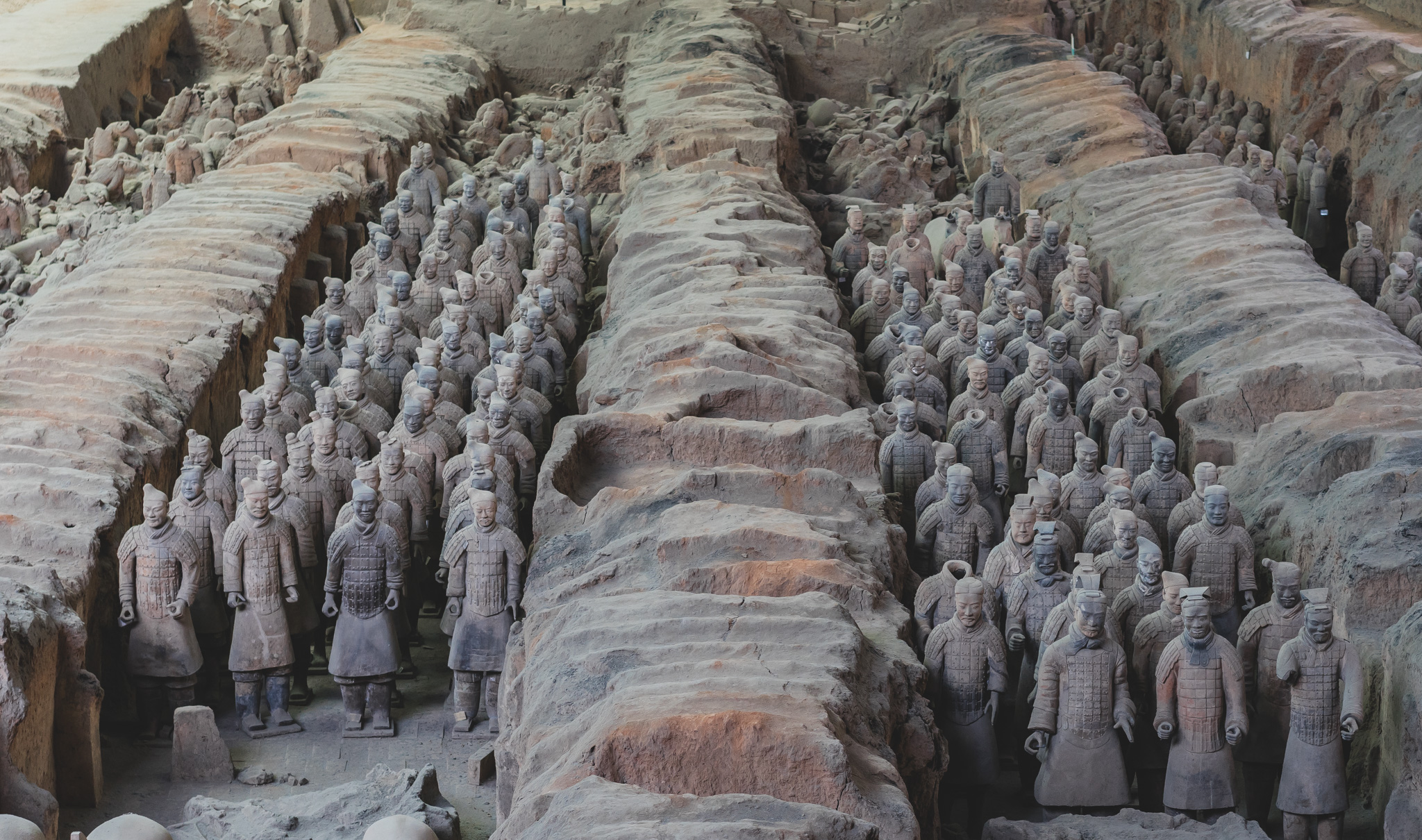 Backpacking Hong Kong
24 – Hong Kong needs no introduction: Hong Kong is a massive, globalized city that I could spend forever in. There's just so much to see and do in this city.
In Hong Kong, you should wander the streets of Central and Kowloon, ride up to Victoria Peak for sunset, visit the Big Buddha on Lantau Island,  and try some delicious dim sum.
25 – Stay near the action: If you want the real Hong Kong experience, stay in Causeway Bay. I stayed at the Causeway Bay Yesinn hostel. When you walk out the door, you're surrounded by people, restaurants, and shops.
26 – You need to consider your Chinese Visa:  To enter Hong Kong, you have to "leave" China (on your passport). This means that if you have a single-entry Chinese visa, you won't be able to re-enter China without getting a new visa. If you still want to spend more time in China, consider skipping Hong Kong and visiting Guangzhou and Shenzhen instead.
If you want to include Hong Kong on your China backpacking itinerary, you should visit it at the beginning or end of your trip. This way, you only need a single-entry visa for mainland China.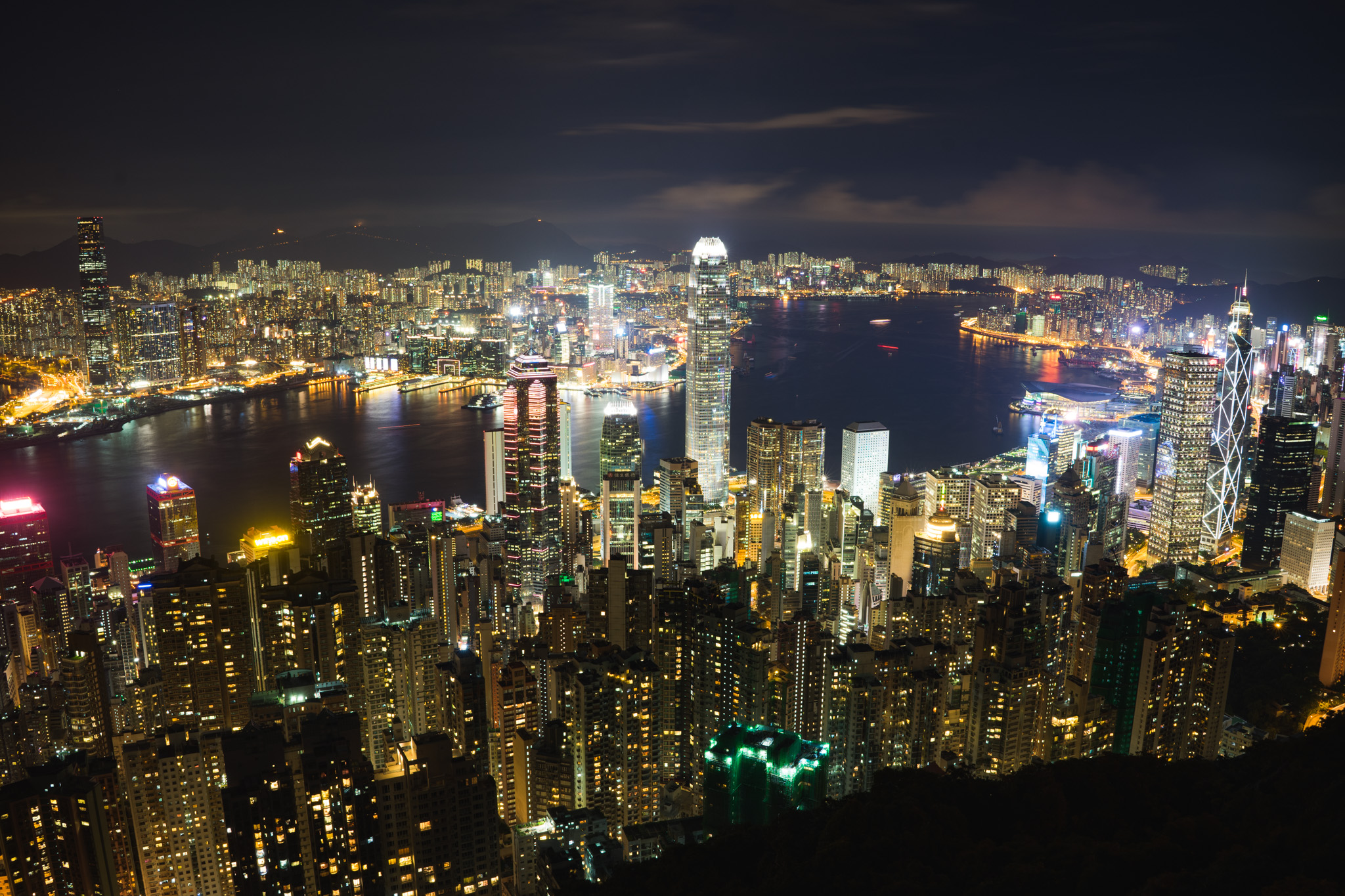 Backpacking Sichuan
27 – Chengdu is China's coolest city:  Chengdu is my favourite city in China. It has a relaxing atmosphere along with really cool arts and cafe scenes, making it a very pleasant place to hang out in. Throughout my different trips to China, I've spent a couple of weeks there in total.
Chengdu is mainly known for two things – pandas and spicy food. The Panda Research Base is accessible by a short metro and bus ride. Try to visit early in the morning, as that is when the pandas are most active. Another good day trip is the Leshan Buddha, which is only 1 hour away by high-speed rail.
In Chengdu, I recommend staying at the Flipflop Hostel – it has a great downtown location and friendly staff.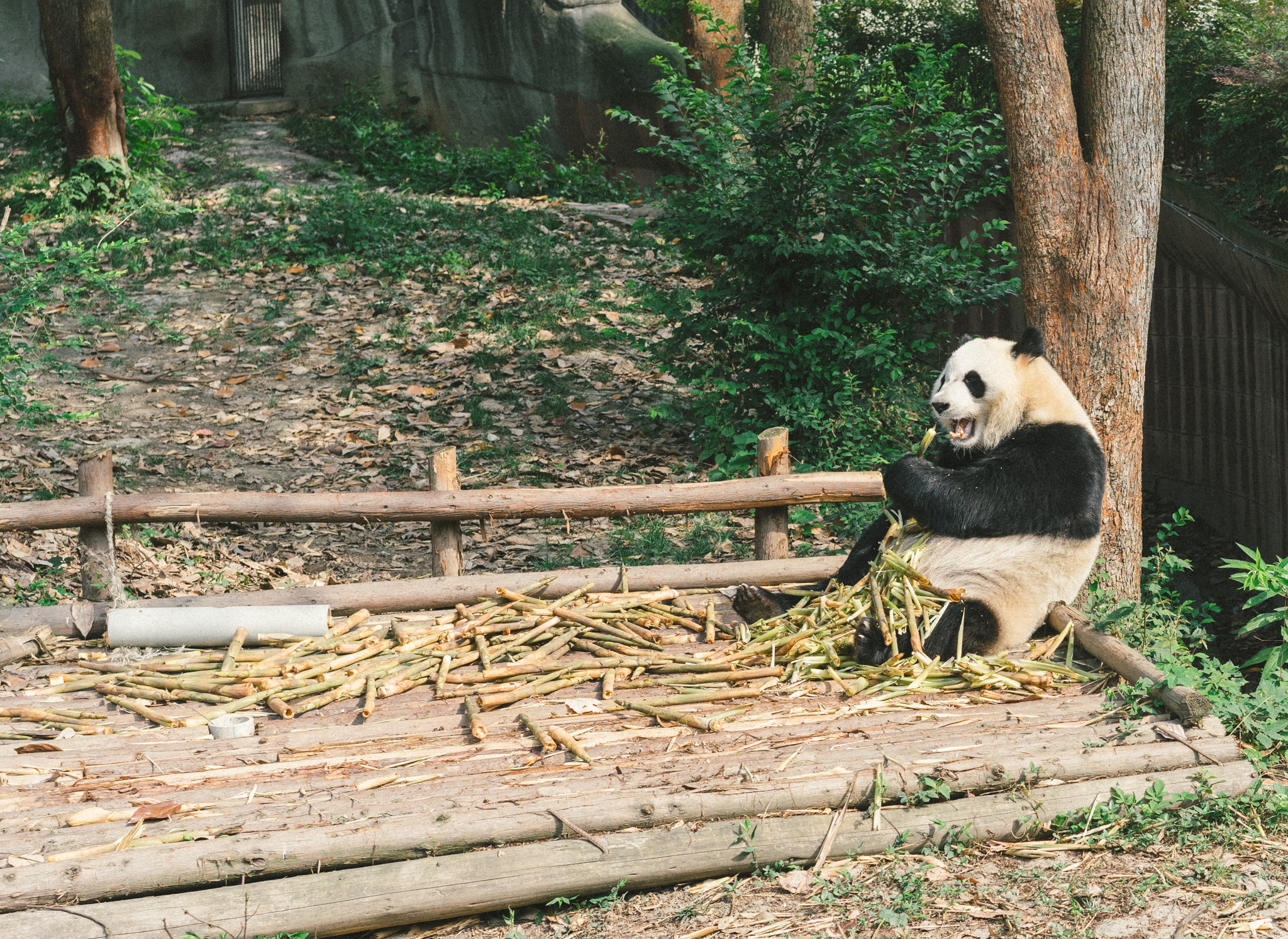 28 – Are you ready for spicy?: Sichuanese food is the spiciest cuisine in China, and possibly the world. Most dishes are covered in tasty chillis and will really set your mouth on fire if you're not used to it. If you want to order food slightly less spicy than the locals might have it, ask for your food to be 小辣 (xiao la).
Be sure to try hot pot while you are in Sichuan, it's super spicy but super worth it. Another one of my favourite Sichuan dishes is gong bao ji ding (also known as kung pao chicken).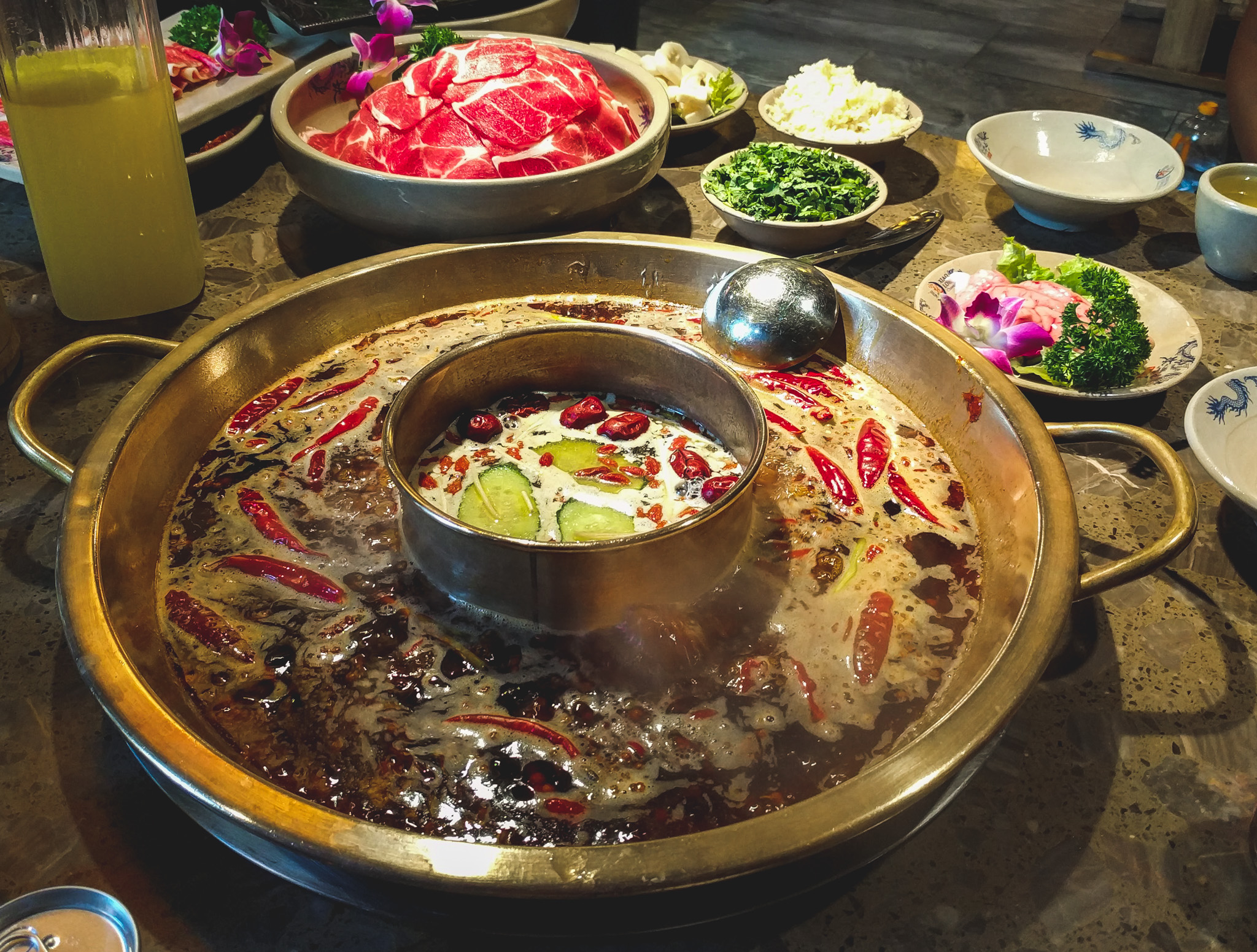 29 – Jiuzhaigou and Huanglong: Jiuzhaigou is an incredibly beautiful national park in Northern Sichuan that is a must-visit if you've got the time. It's about a 10-hour bus ride from Chengdu, so you'll need at least a few days to visit it. There's an airport nearby Jiuzhaigou that can save you a bit of time, but flying will definitely be a lot more expensive.
Huanglong is another national park located nearby, and I'd recommend checking it out if you're in the Jiuzhaigou area. Both parks are stunning and make for some amazing photos.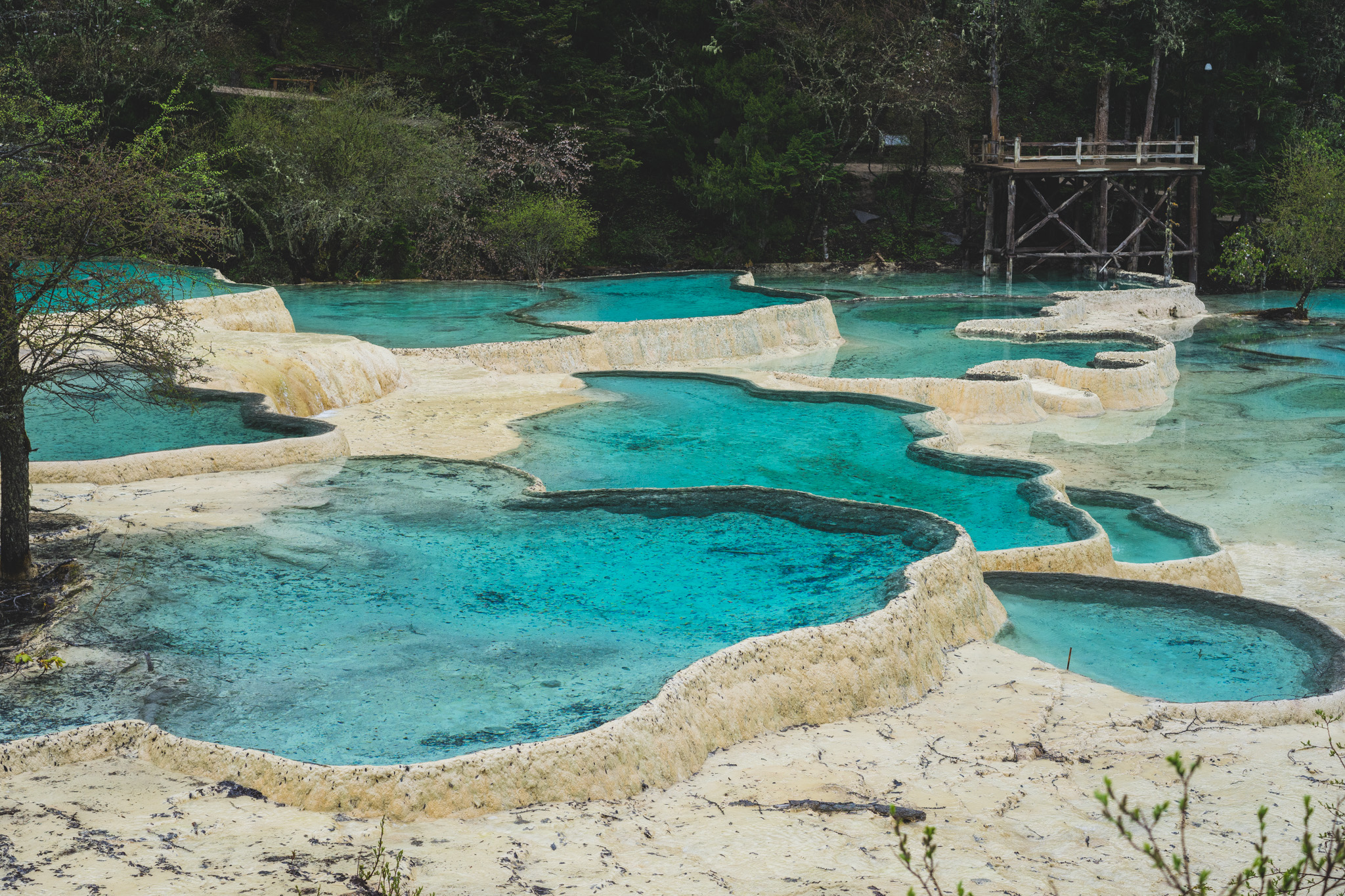 30 – Western Sichuan is basically Tibet:  If you want to get off the beaten path in China, there's no better way to do that than a visit to Western Sichuan.
Western Sichuan is home to the edge of the Tibetan Plateau – most people living here are Tibetans and their culture is vastly different from anything that you'll have seen so far.
In my opinion, the best way to visit Western Sichuan is by taking the overland route between Chengdu and Shangri-La (in Yunnan Province). The overland route takes you over beautiful mountain passes, to gorgeous Tibetan monasteries, and to the Yading Nature Reserve – one of China's most beautiful national parks.
The Chengdu to Shangri-La overland can by simplified as Chengdu-Kangding-Litang-Daocheng-Yading-Shangri-La. It's doable in about 8 days, and if you've got the time I highly recommend it.
For more info, check out my detailed guide to the Chengdu to Shangri-La overland route.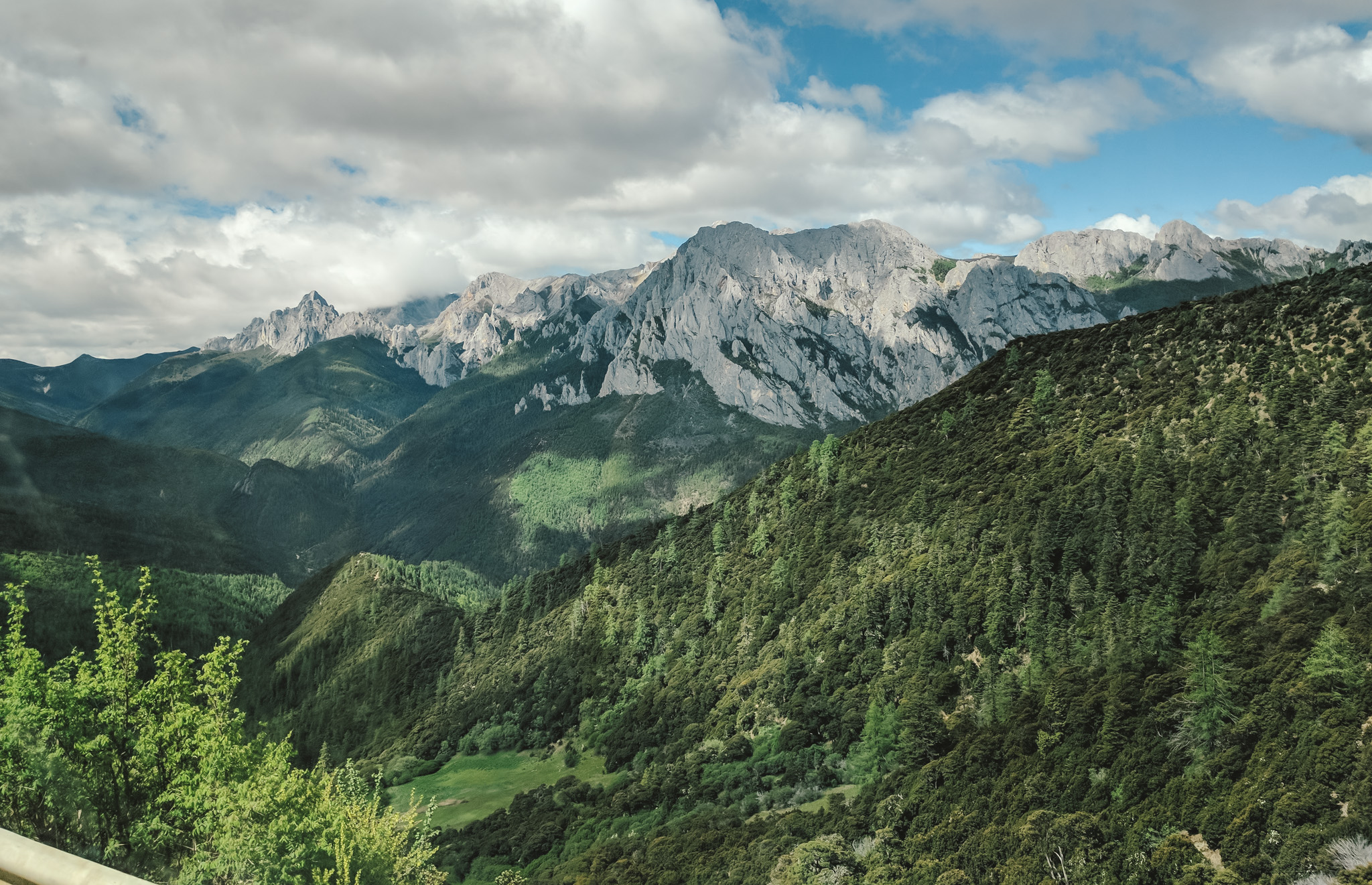 31 – China's most undiscovered national park: The Yading Nature Reserve is one of China's most amazing national parks, yet it's pretty unknown outside of China. It's usually visited as a stop while travelling from Chengdu to Shangri-La, but it can also be visited independently with the opening of a new airport nearby at Daocheng.
It's a perfect place for hiking, with the most common hike being the one-day journey around Mt. Chenrezig.
For more info, check out my guide to travel and trekking in the Yading Nature Reserve.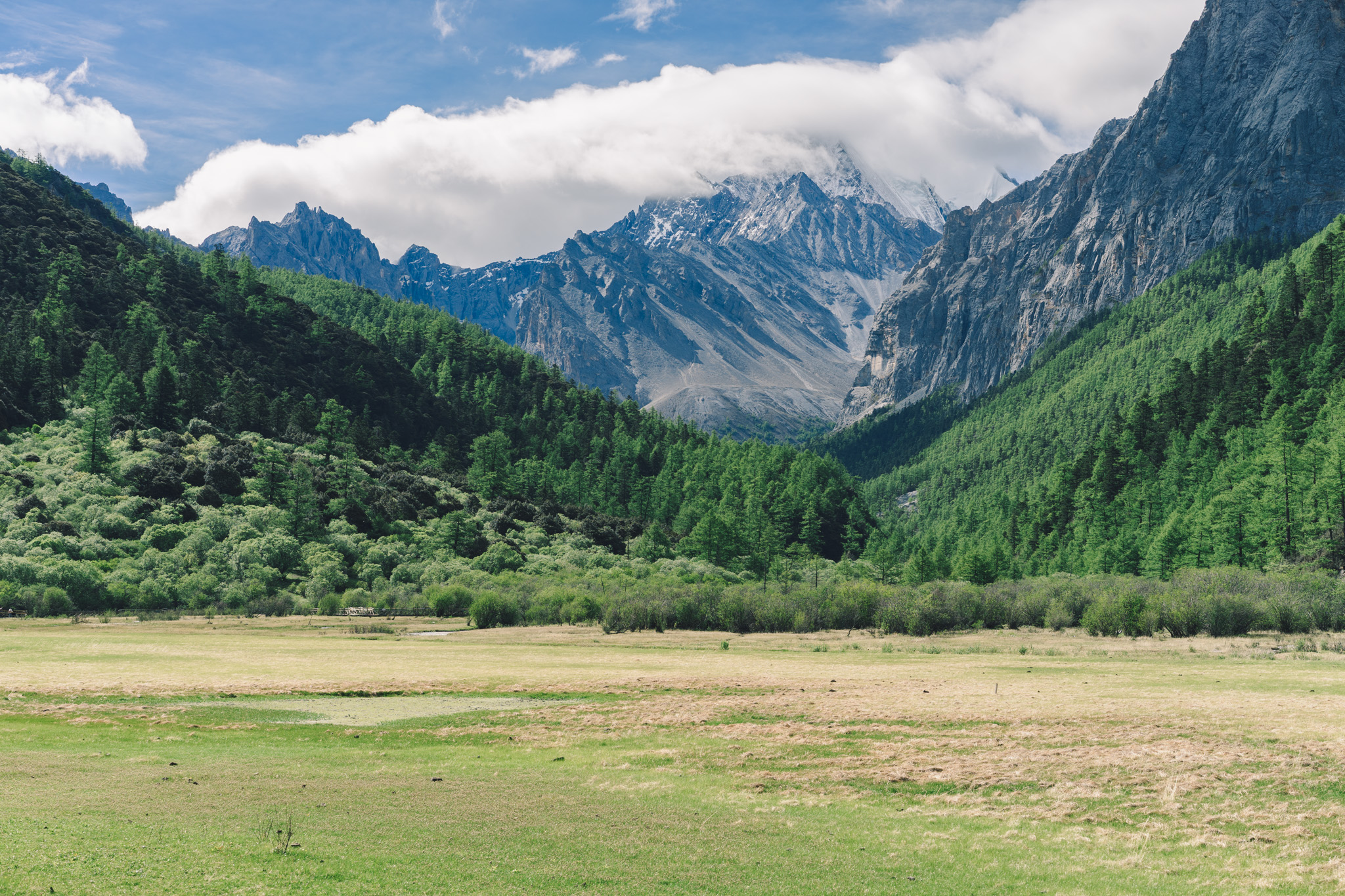 Backpacking Yunnan
32 – Yunnan is a backpacker's paradise: Tall mountains, rice terraces, chilled-out towns, and great coffee are a few of the reasons you should add Yunnan to your China travel itinerary.
Kunming is Yunnan's capital and is normally just a transit point for most people. It's a nice city though, and I would recommend a couple of nights there if you've got spare time. In Kunming, recommend staying at the Kunming Cloudland International Youth Hostel.
The most popular day trip from Kunming is a visit to the nearby Stone Forest. It's about 90 kilometres outside of the city – there's a regular bus departing from the Kunming East Coach Station that costs ¥34. The park has an entrance fee of ¥130.
Kunming has a large and rapidly growing metro system. I found it was able to take me to most places that I needed to go within the city.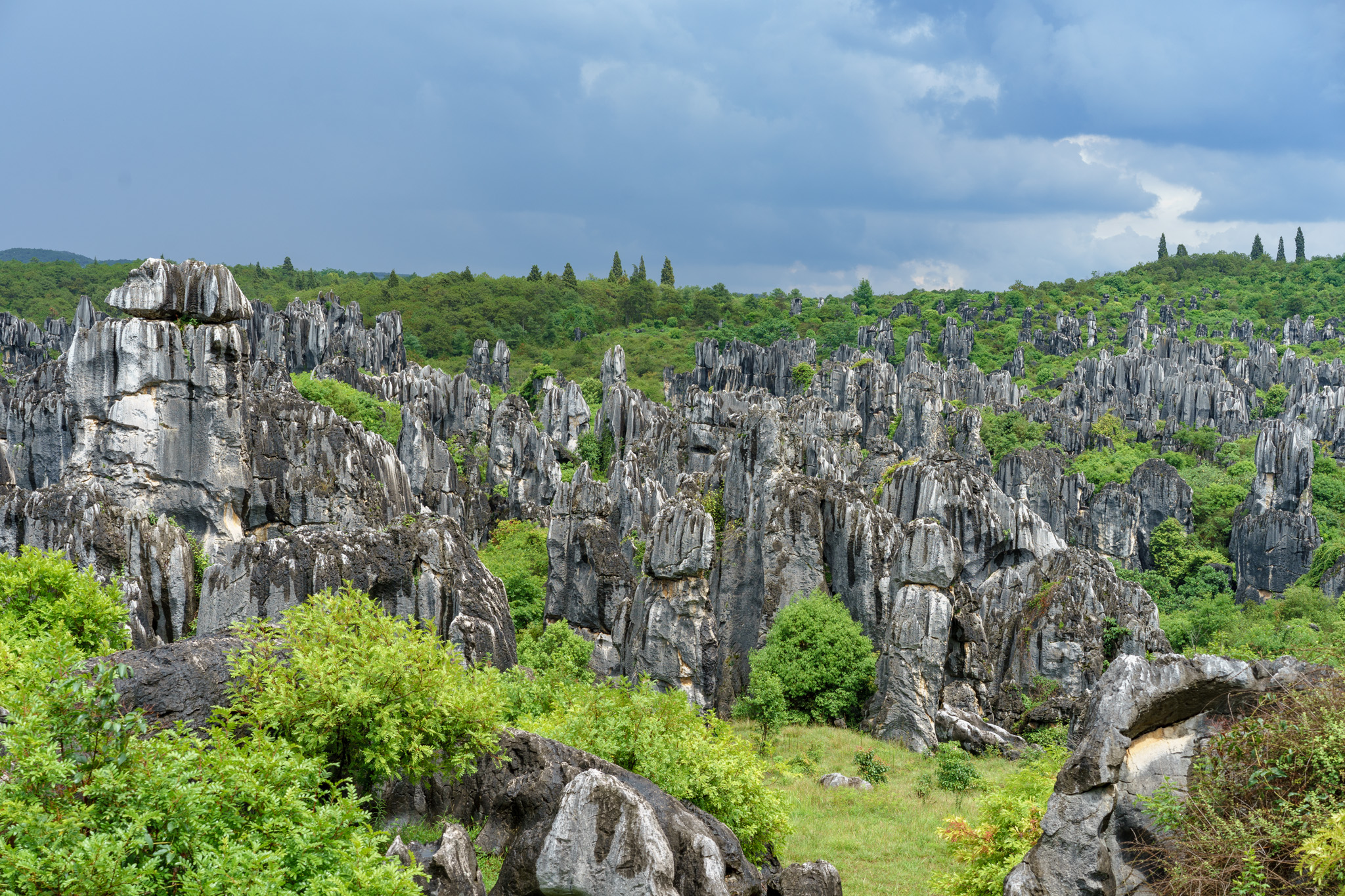 33 – Dali is China's backpacker hub:  There are very few places in China that have a real South East Asia 'backpacker vibe', and Dali is one of them. It's home to an impressive old town, countless cafes and bars, and beautiful natural surroundings.
In Dali, The Jade Emu is an awesome place to stay. They have a great common area with a pool table, ping pong, foosball, and darts. There's even a bookshop next door that sells books in English!
When you're in town, I recommend checking out the Three Pagodas and renting an electric scooter to ride the road along Erhai Lake (but be sure to wear a helmet!).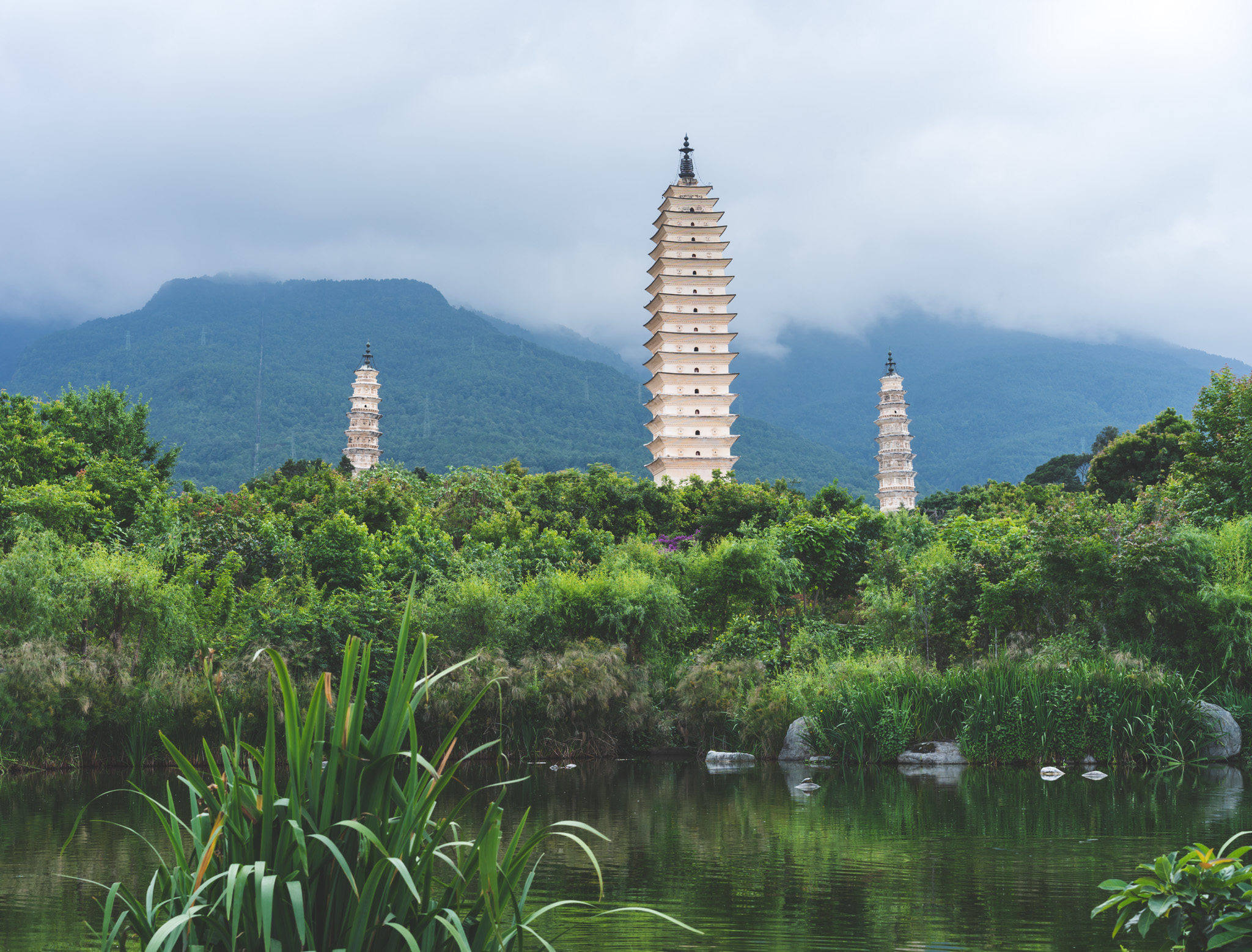 34- Lijiang was my least favourite place in China:  Lijiang is one most visited tourist destinations, mainly by domestic tourists. I wasn't a huge fan of the town, but you'll have to pass through here no matter what if you're travelling around Yunnan.
Lijiang has an "old town", but the area feels more like a theme park than an old town. The tiny alleyways are packed with touristy shops and restaurants, and at night there are Chinese-style bars and clubs blaring music onto the streets.
But Lijiang has some wonderful surroundings. Tiger Leaping Gorge is the most stunning, so if you've made it out to Lijiang you need to spend a couple of days hiking through the gorge.
There's also Jade Dragon Snow Mountain and Lugu Lake nearby – I haven't visited but I know they're also quite popular destinations.
If you do end up in Lijiang, Mama Naxi's Guesthouse is the best hostel to spend your nights at.
35 – Tiger Leaping Gorge, China's Grand Canyon: Tiger Leaping Gorge is one of the most insane landscapes in China. There's a trail running along the northern side of the gorge that typically takes two days to complete.
If you're travelling in Yunnan, you definitely can't miss hiking the Tiger Leaping Gorge.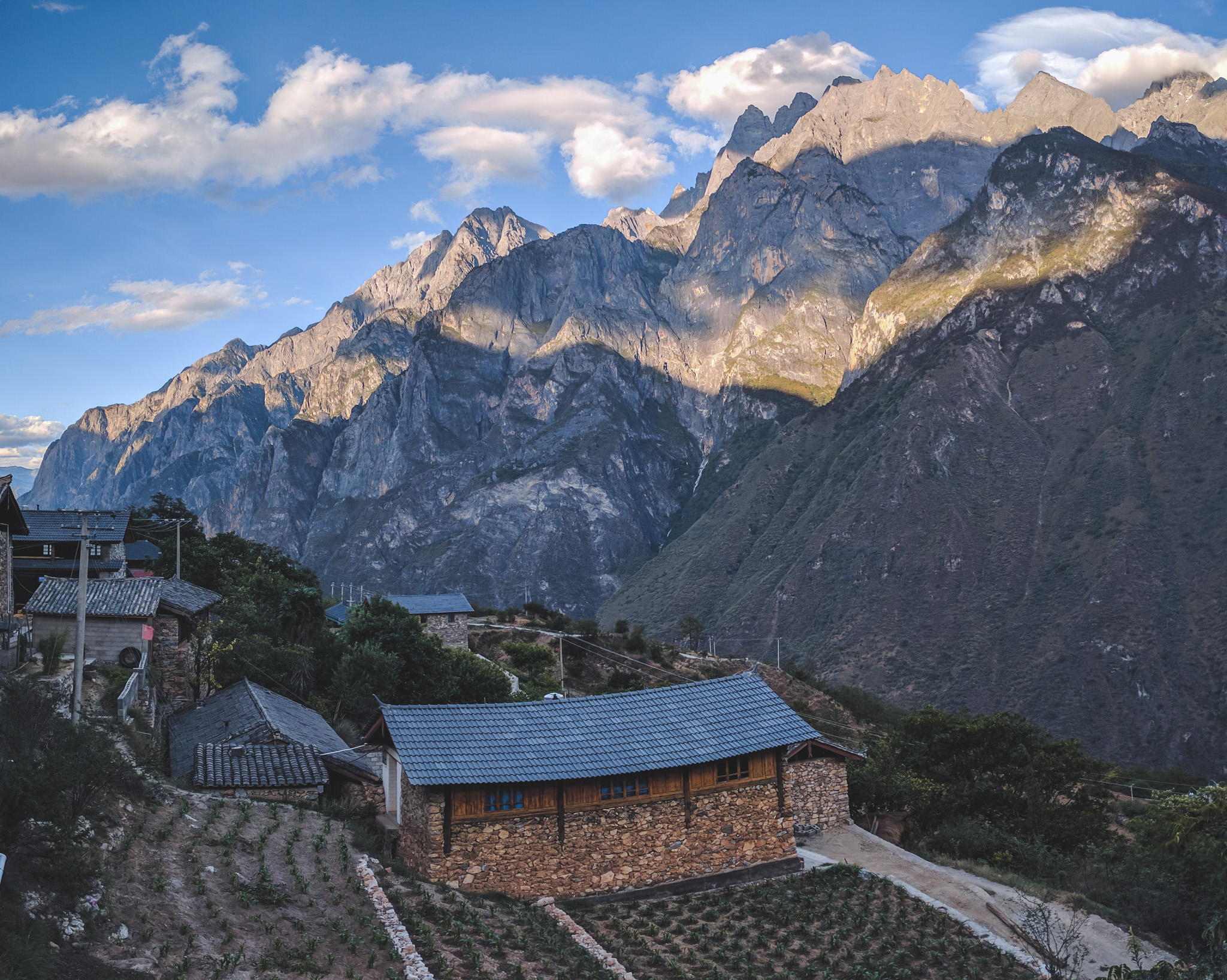 36 – A historically Tibetan town: Shangri-La is located in northwestern Yunnan, a place that's historically been a part of Tibet. The town has an incredible monastery and an old town that's been mostly rebuilt after a devastating fire in 2014. The city is a good place to spend a day or two, but it's better to continue on to Western Sichuan if you've got a lot of time.
When you're in Shangri-La, I recommend staying at Tavern 47.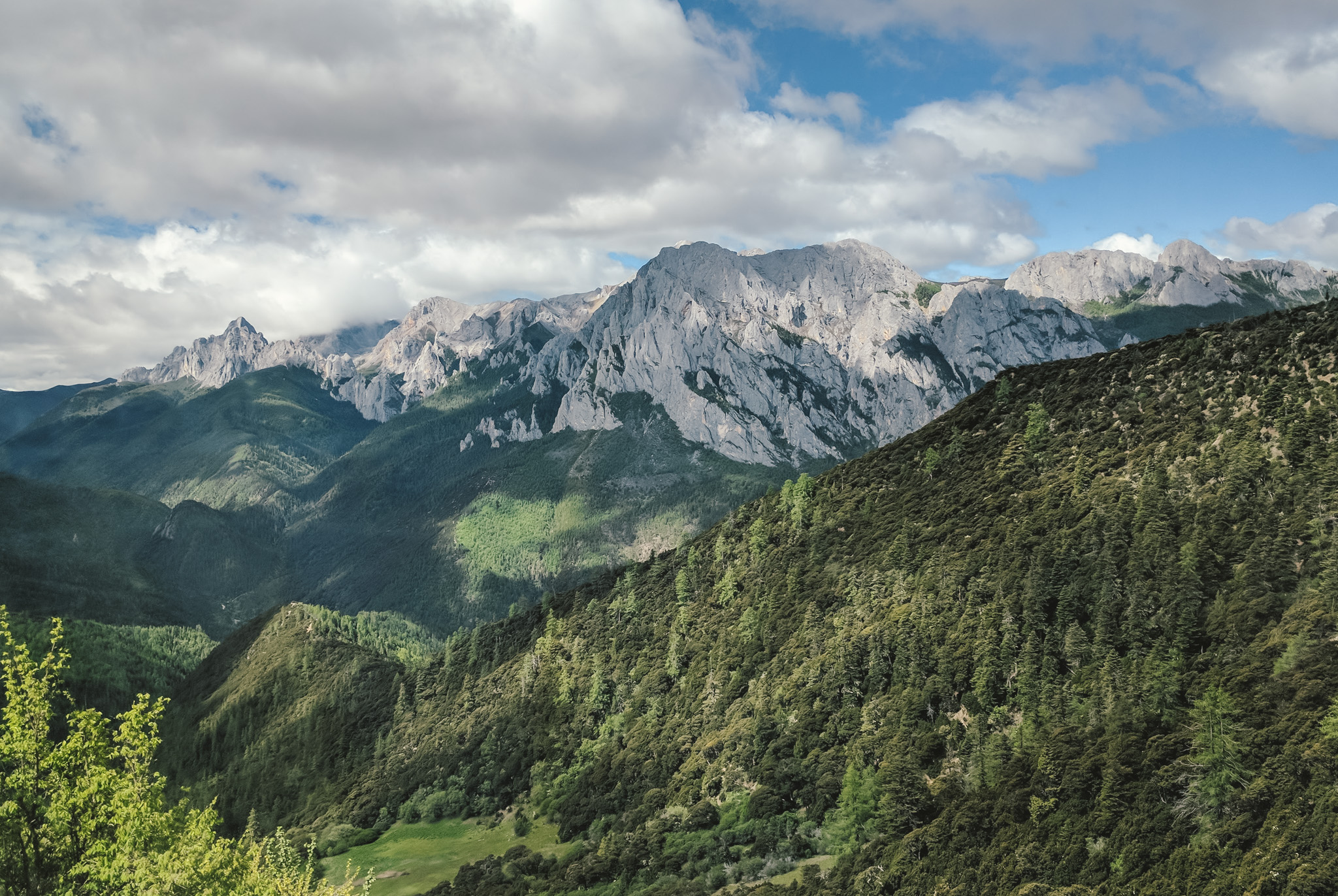 Backpacking Guangxi
37 – Guilin: Guilin is mainly a transit hub for people visiting Guangxi, but it's also an alright place to spend a night or two if you're interested. I recommend staying at the Guilin Central Wada Hostel if you find yourself in Guilin for the night.
Almost everyone who ends up in Guilin is on their way to Yangshou.
To Yangshuo, there are frequent buses from the Guilin Airport, South Bus Station, and the Railway Stations. The drive should take about 90 minutes and cost anywhere from ¥25 to ¥50 depending on where you leave from.
Yangshuo also has a high-speed rail station now, with trains from Guilin taking only 24 minutes. The station is located 33 kilometres from the center of Yangshuo, so you'll need to take another bus from the Yangshuo station to the city center (¥20).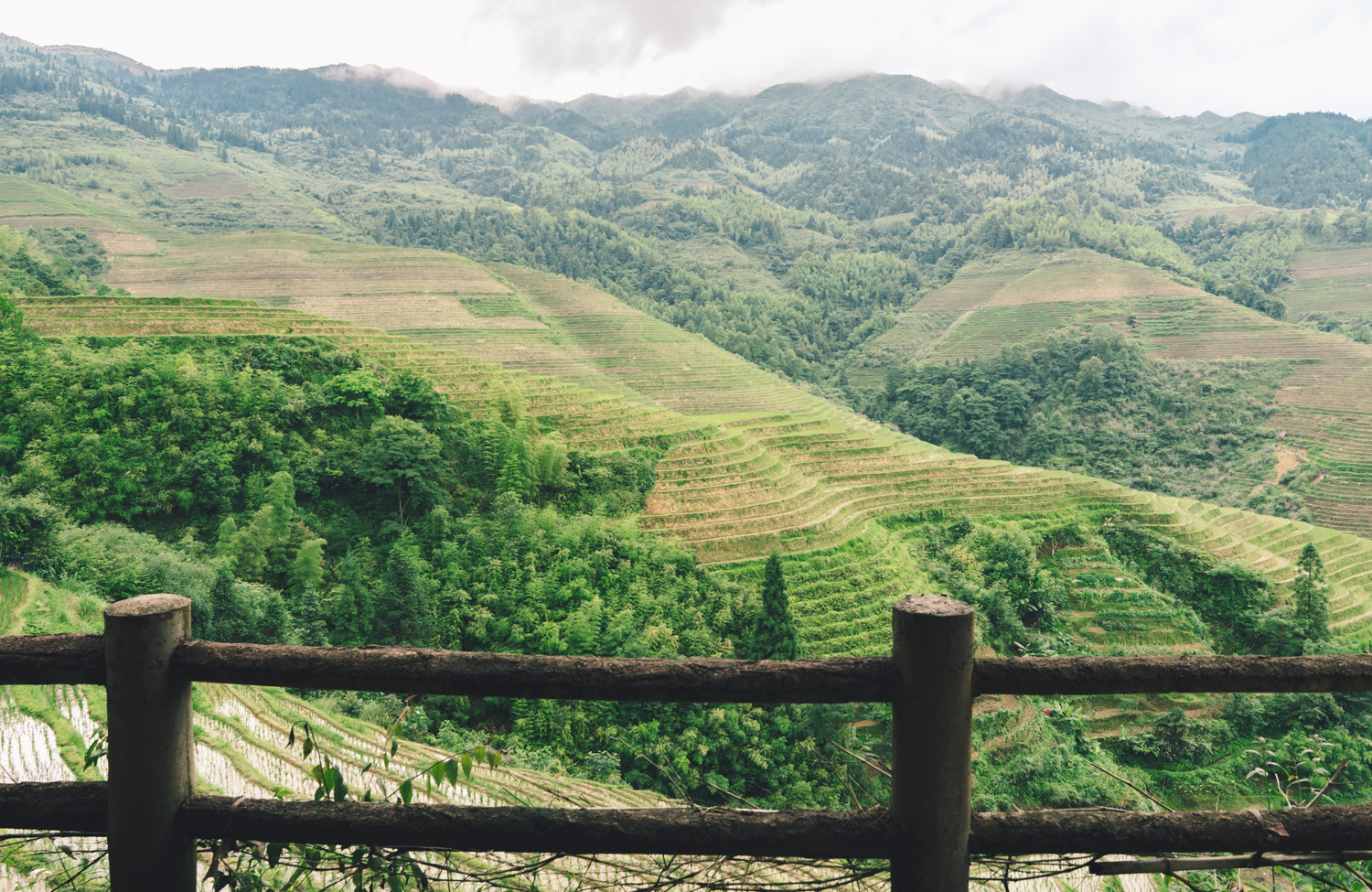 38 – You need to visit Yangshuo: Yangshuo is such a beautiful place. It's quite popular with travellers from all over the world, but the area is large enough that it's still possible to get away from the crowds.
I recommend renting a bike and heading out into the countryside. You'll pass through tiny villages, through luscious fields, and around gorgeous karst mountains.
In Yangshuo, I stayed at the Wada Hostel and enjoyed its very central location. I'd recommend staying there if you're looking for a place to stay!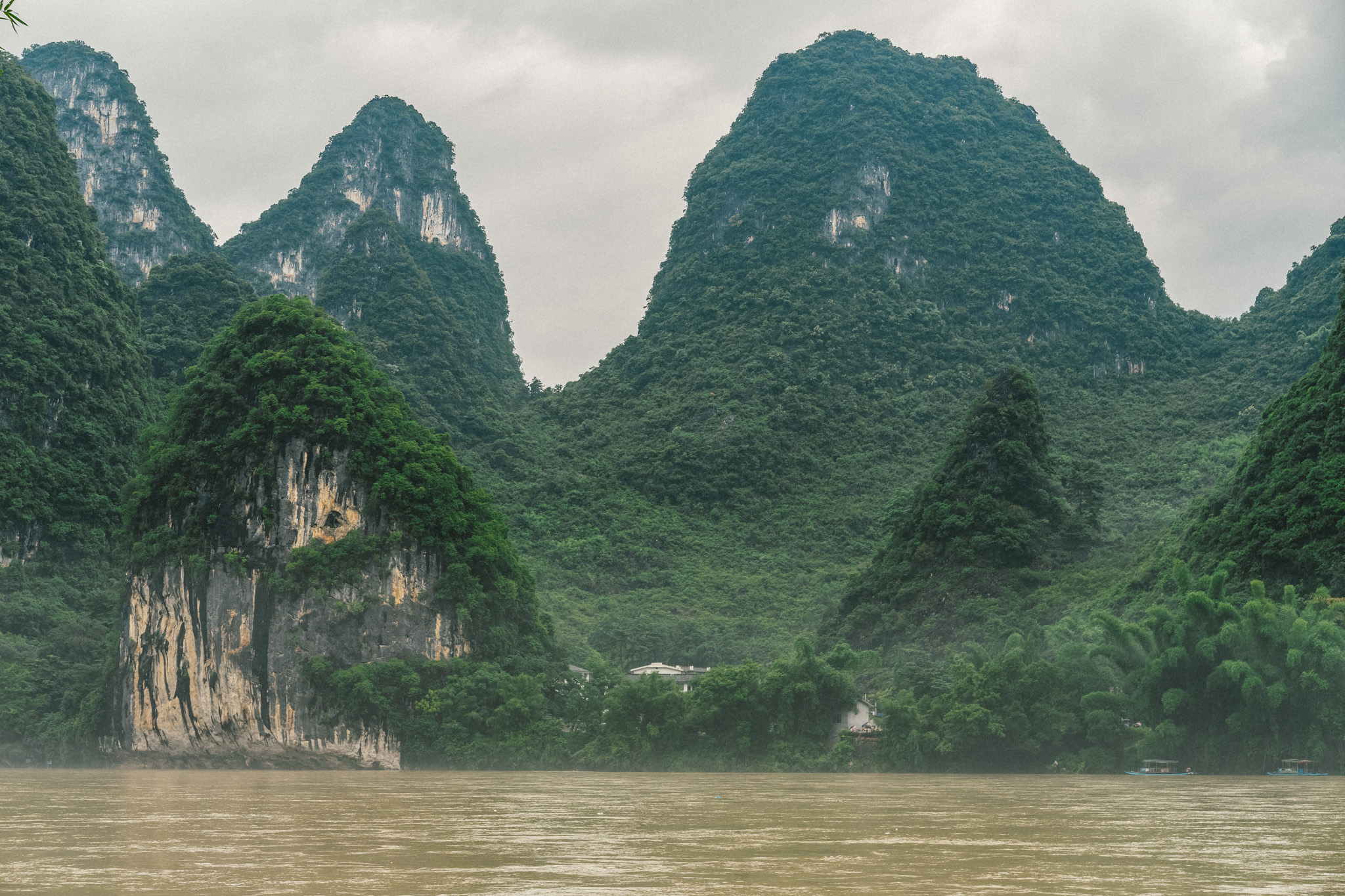 39 – Longji Rice Terraces are another epic Guangxi destination: The Longji Rice Terraces are another excellent place to visit in Guangxi. They're only a two-hour drive north of Guilin, and a great place to spend a couple of days hiking around.
I've written a guide to visiting the Longji Rice Terraces, so check it out for more info.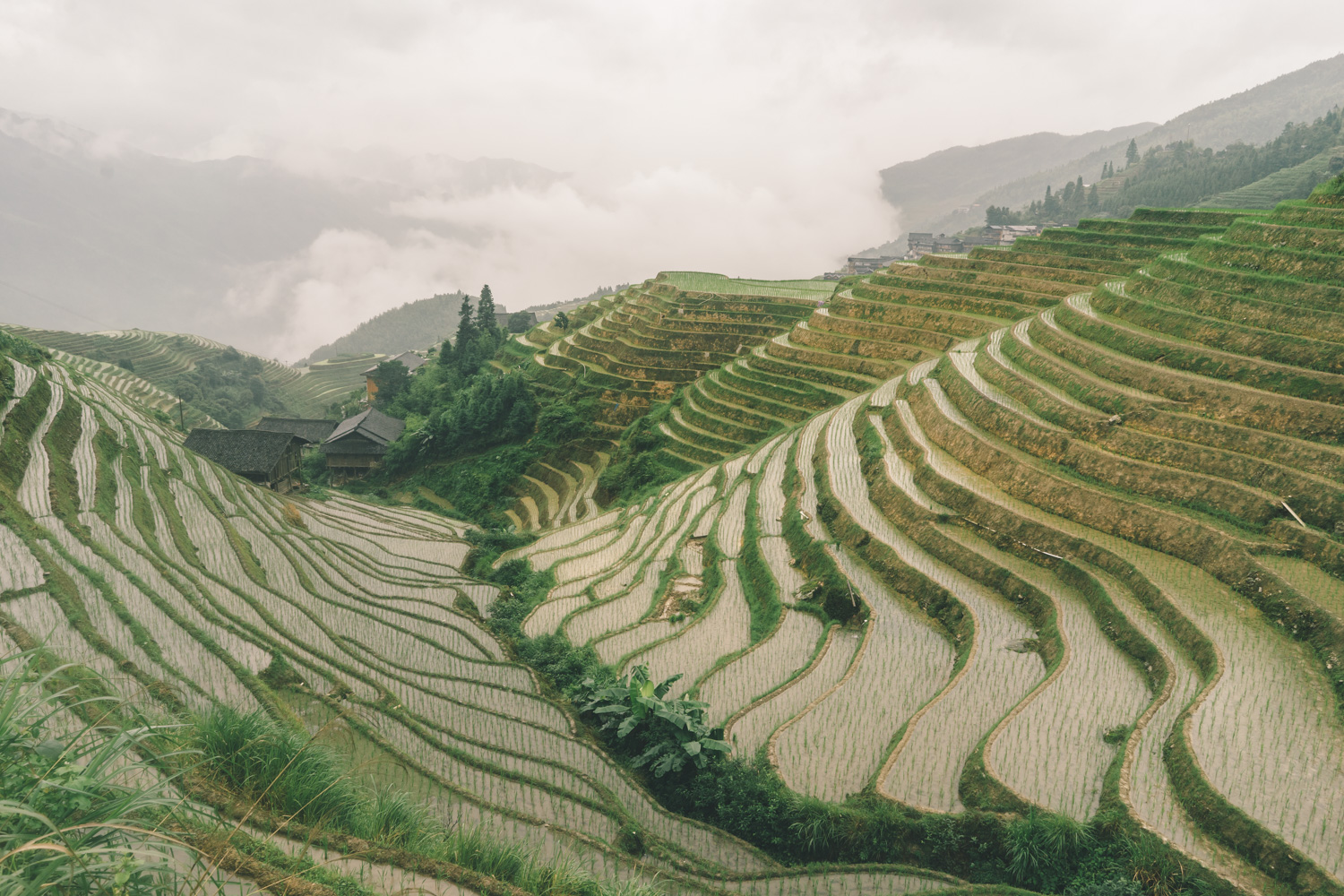 Backpacking Hunan
40 – Welcome to the heart of China: One of China's central provinces, Hunan is where Mao Zedong was born and is home to some insane mountains in the Zhangjiajie National Park. Its capital city is Changsha, although you likely won't need to stop here.
41 – The Avatar Mountains:  Zhangjiajie is where Avatar got its inspiration from. It's absolutely amazing, and I loved my time there.
It can get a bit busy during peak season, but there are a number of side trails in the national park that you can take to get away from the crowds.
I'm still working on my guide to visiting Zhangjiajie, so for now, check out this guide if you're planning a visit.
42 – Where to stay in Zhangjiajie:
If you're going to visit the scenic area, you should stay near its entrance. In this case, I recommend staying at the Zhangjiajie Peakcap Hostel.
If you need to stay in the actual city of Zhangjiajie (possibly to catch an early morning flight or train), I recommend staying at the Geographer Hostel.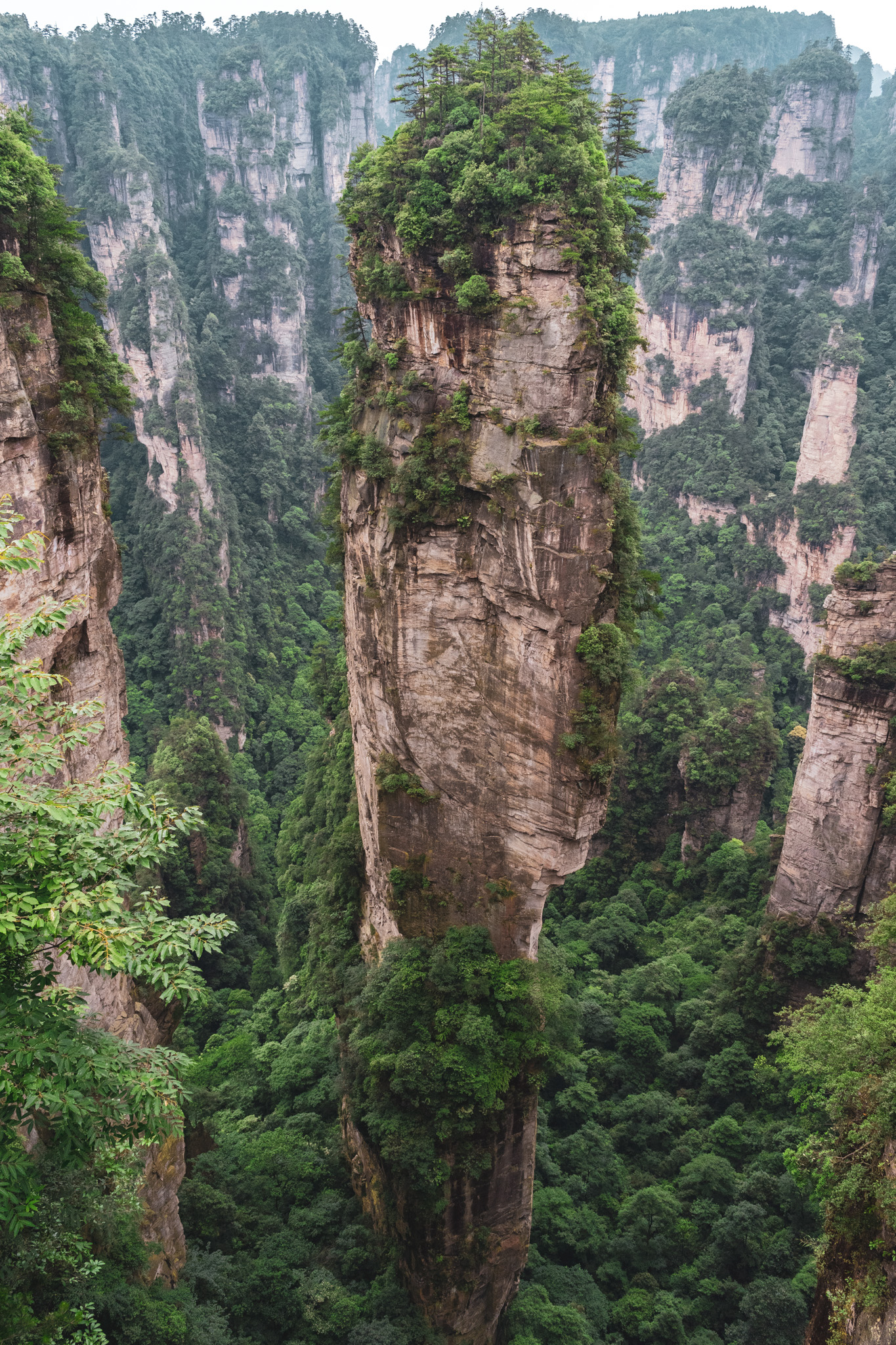 Backpacking Tibet
43 – Tibet is a completely different world: Also known as the "roof of the world" or the "land of snows", Tibet is home to some of the most stunning landscapes on the planet and incredibly unique culture. Tibet feels like an entirely different world.
Unfortunately for us backpackers, Tibet is a pretty difficult place to visit. Foreigners are required to join a guided tour if they wish to visit Tibet, and this will typically run you at least $80 per day.
If you don't mind the price and are okay with having limited freedom during your visit to Tibet, then go ahead and visit! I took a 9-day tour from Lhasa to the Tibetan Everest Base Camp and loved it – the landscapes are gorgeous and the monasteries are unlike any I've visited in other places.
It is still possible to visit parts of "greater Tibet" without a tour. Check out my post to visiting Tibet without a tour for more information.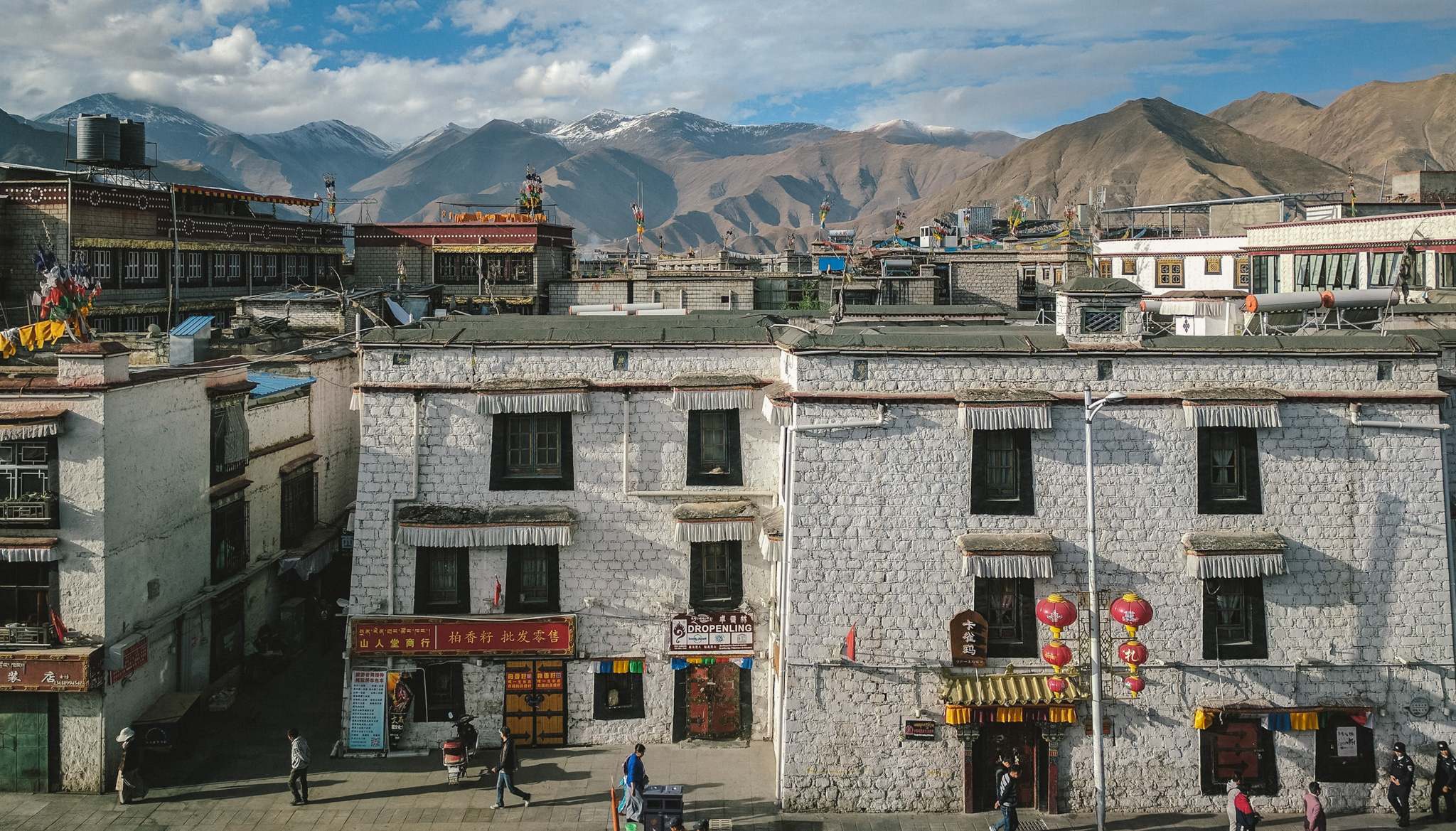 Backpacking Xinjiang
44 – Xinjiang is a tough place to travel around: I visited Tashkurgan and Kashgar in 2019 and didn't have the best time. Police checks are everywhere (you need to have your backpack x-rayed just to cross the street), most hostels and hotels won't accept foreigners, and locals are (understandably) afraid of talking with foreigners.
If you're interested in visiting a modern-day police state, then Xinjiang is for you!
Josh over at FarWestChina has a great site on visiting Xinjiang, so check it out if you're planning a trip.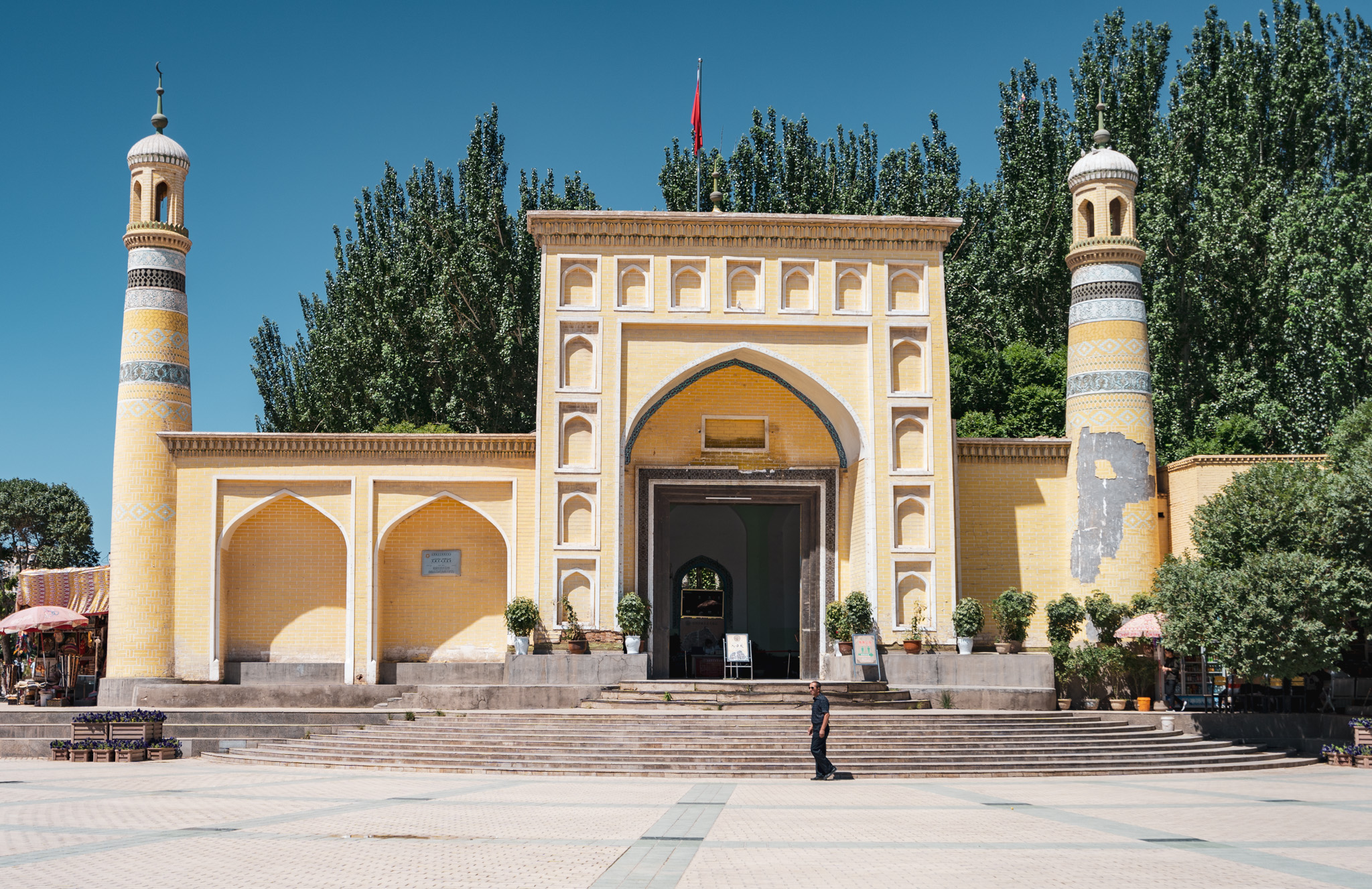 45 – Urumqi is Xinjiang's most relaxed city: Urumqi is the capital of Xinjiang and the most relaxed place regarding police presence. In Urumqi, the majority of the population is Han Chinese. Because of this, the government isn't as concerned about it as some of the more heavily Uyghur populated parts of Xinjiang. There's not really much to do in Urumqi, but it's the best place to base your Xinjiang travels out of.
The hostels/hotels that accept foreigners are constantly changing in Urumqi. I suggest making a booking using Trip.com – if the place cancels on you for being a  foreigner, Trip.com will cover the price difference of a place that will accommodate you.
46 – Kashgar is being torn down: Once an important city on the Silk Road, modern-day Kashgar is a shadow of its former self.
The old town was destroyed by the government and rebuilt with wide streets, police stations, and security cameras everywhere. It's kinda like Disneyland, but with more police.
Another one of Kashgar's famous sights is the Id Kah Mosque. Its paint is falling off, but at least there's a nice Chinese flag flying above it.
If you find yourself in Kashgar, one of the few places that you can stay at is the Old Town Youth Hostel. It's a decent place, and you'll likely meet the few other foreigner backpackers who are in the city at the time.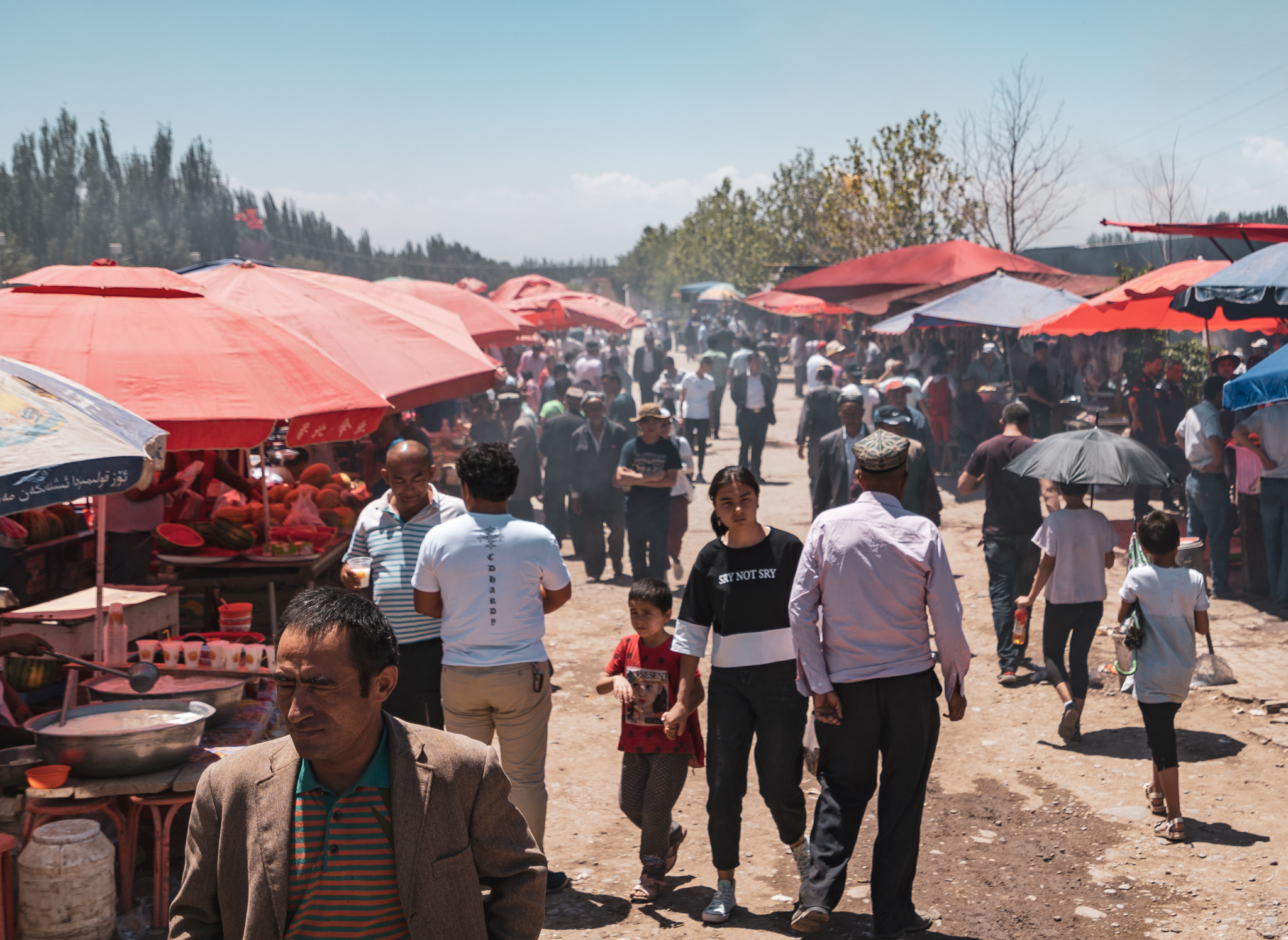 47 – The Karakorum Highway is partly in Xinjiang: The KKH runs from Islamabad in Pakistan, all the way to Kashgar in Xinjiang.
Tashkurgan is a town located on the Karakorum Highway – south of Kashgar near the China-Pakistan border. It's inhabited by ethnic Tajiks, another one of China's minority groups.
It's an interesting place, but I'm not sure if I'd recommend venturing here unless you're going to or coming from Pakistan.
Basically all foreigners passing through Tashkurgan stay at the K2 Youth Hostel. It's a surprisingly large hostel, and the owner loves to drink local Xinjiang beer with his guests.
Read my guide to travelling the Silk Road for more info on this epic region!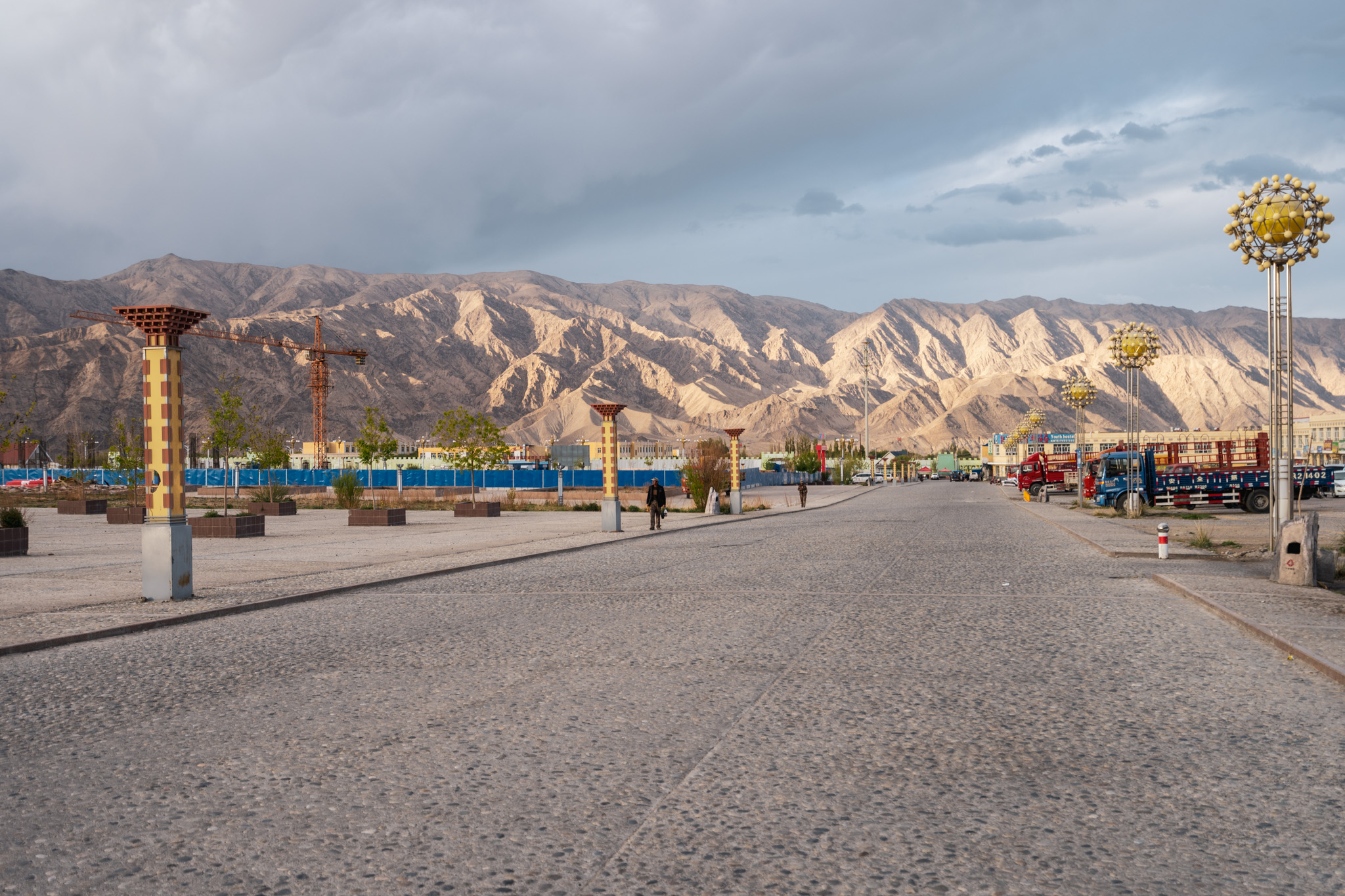 Getting Around China
48 – What is it like to fly within China?: Flying domestically in China is a good way to get around, especially over long distances or if you're short on time. Domestic flights are quite cheap, even cheaper than taking the train in some cases.
One thing to note – flights in China are often randomly delayed. The Chinese military controls the countries airspace, and they sometimes close certain flight paths for their own use.
49 – Depending on the route, it may be faster to take the train: For example, Beijing to Shanghai is only 4.5 hours by high-speed train and costs $80. Flying between the two cities takes 2 hours, but you also need to add time for airport security as well as getting to/from the airport. In this case, the train makes more sense.
However, if you need to cover a large distance (let's say Kunming to Beijing), then flight is a better option. A 3.5-hour flight for $85 makes a lot more sense than an 11-hour high-speed train ride for $165 (or 46-hour slow sleeper train ride…).
For the best deals on domestic flights in China, use Trip.com.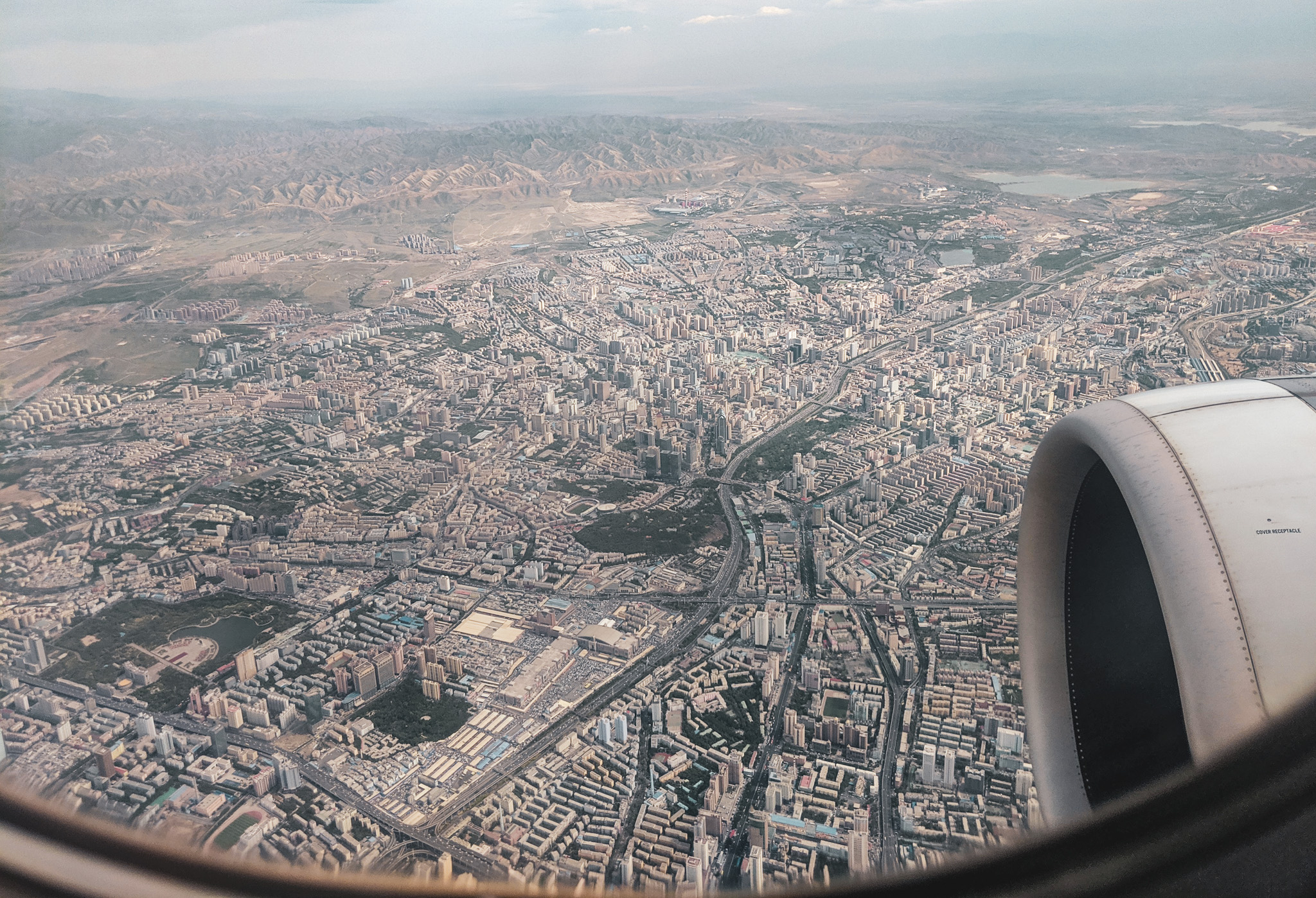 50 – Trains in China are amazing: Outside of the most mountainous places in the country, China is extremely well connected by train. It's got the largest high-speed rail network in the world, and trains are typically very punctual.
Trains are a comfortable and easy way to get around while backpacking China.
51 – High-speed trains are fast but pricey:  The best way to travel quickly between a number of larger Chinese cities – high-speed train numbers begin with a 'G' prefix and typically only offer seating (they run during the daytime, so this isn't a problem). 2nd class is the cheapest option, but it is still quite comfortable enough.
Here are some useful high-speed rail routes:
Beijing – Shanghai – 4.5 hours, $80 for 2nd class
Beijing – Xi'an – 4.5 hours, $74 for 2nd class
Xi'an – Chengdu – 3 hours, $38 for 2nd class
Hong Kong – Shanghai – 8.5 hours, $144 for 2nd class
Hong Kong – Guangzhou – 1 hour, $31 for 2nd class
Guangzhou – Yangshuo – 2.5 hours, $20 for 2nd class
Shanghai – Hangzhou – 1 hour, $10 for 2nd class
For booking trains in China and viewing all available options, visit Trip.com.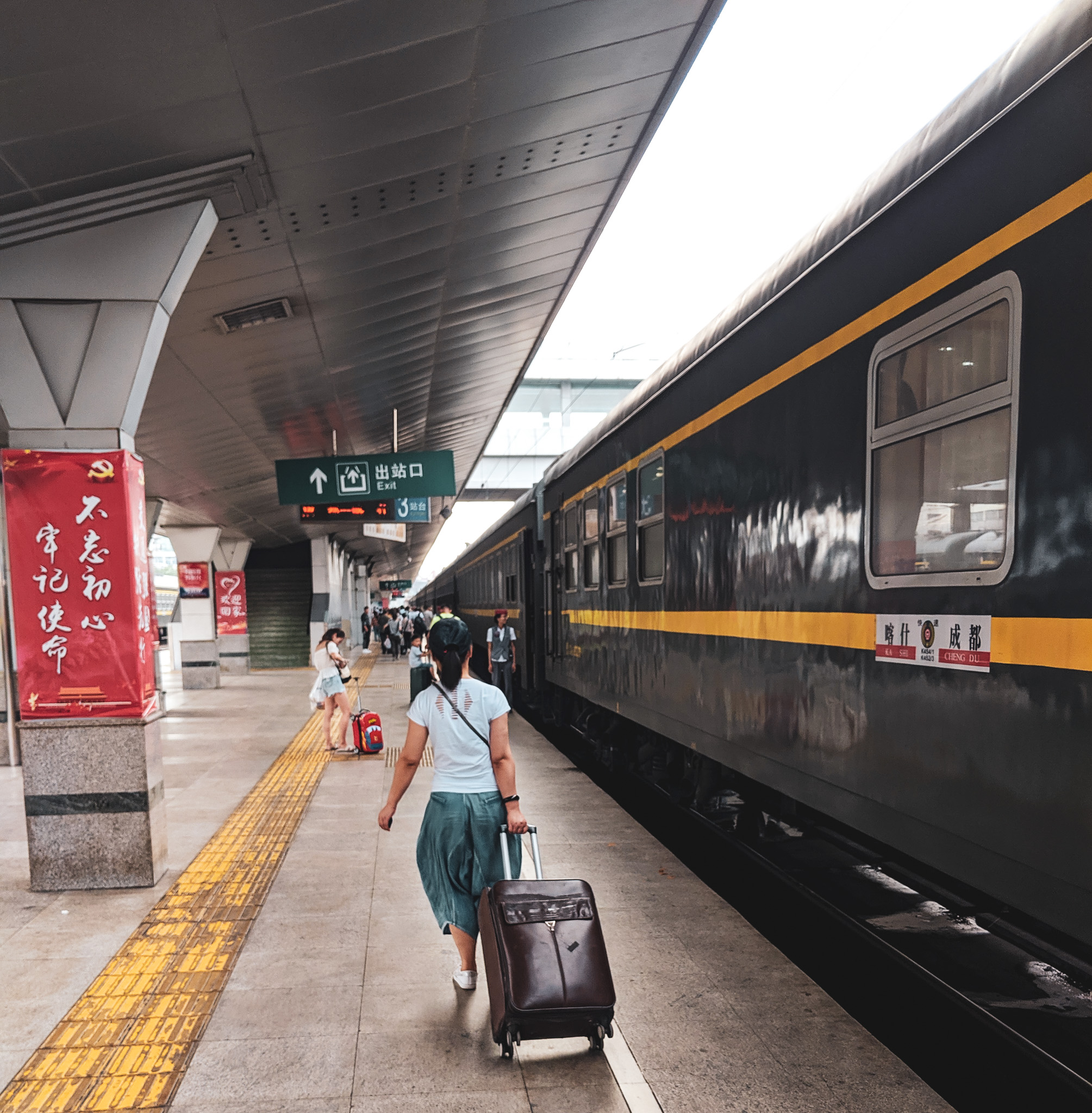 52 – Slow trains are perfect for long overnight journeys: I love slow sleeper trains. There's something very relaxing about rolling through the countryside with a book and some tasty ramen.
You can get almost anywhere in China by slow train. Like the high-speed trains, they're also very punctual.
Slow trains typically have three different classes – hard seat, hard sleeper, and soft sleeper.
If you're taking a short ride in the day time, go for hard seat. It's not actually hard, and experiencing a hard seat carriage on a Chinese train is an experience in itself.
Hard sleeper is the most common option for long overnight journeys. Like hard seat, hard sleeper isn't actually hard. It's a decently comfortable bunk and I've never had problems getting a full night of rest. There are six beds per section.
Soft sleeper is the most comfortable, but also the most expensive option. There are four beds per section, and it has a door that can be closed to keep out any noise from the hallway.
For booking trains in China and viewing all available options, visit Trip.com.
53 – Buses are frequent, cheap, and fairly punctual:  If there's anywhere that trains don't go to in China, then buses will. The main downside to bus travel is that journey times can depend greatly on traffic conditions.
Buses also need to stop at road checkpoints in certain provinces, whereas trains obviously don't.
Most large cities have a number of bus stations, so double-check that you're going to the right one if you plan on taking buses in China.
The best site I've found for figuring out bus routes and schedules in China is China Bus Guide.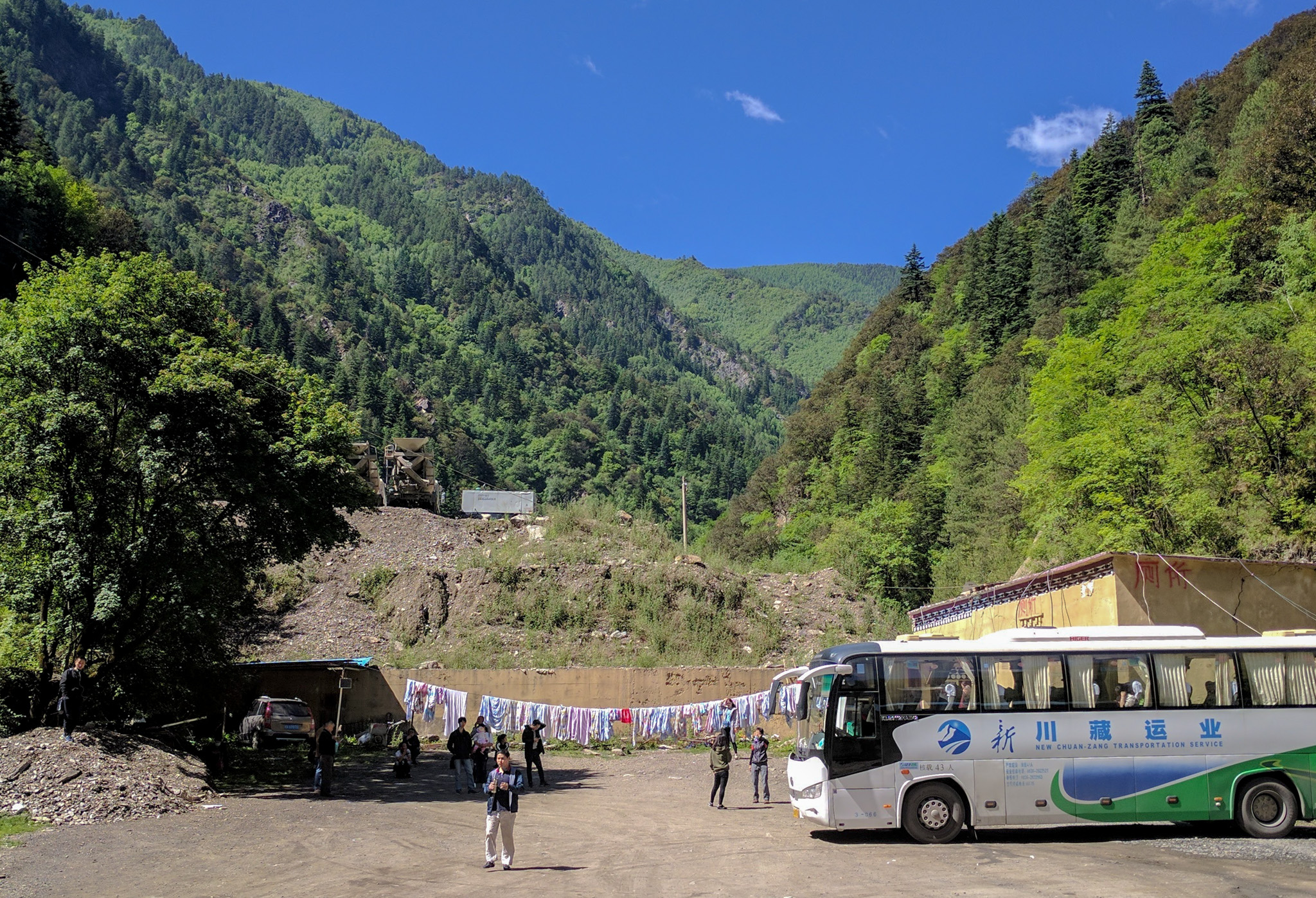 China Backpacking Itineraries
54- It's impossible to see all of China in one trip: It's a massive country, so you need to figure out where exactly you want to visit before your trip.
Luckily, I've written up an awesome 2 to 4-week China Itinerary for you! Check it out for some inspiration.
No matter how much time you have in China, you'll for sure have an amazing trip.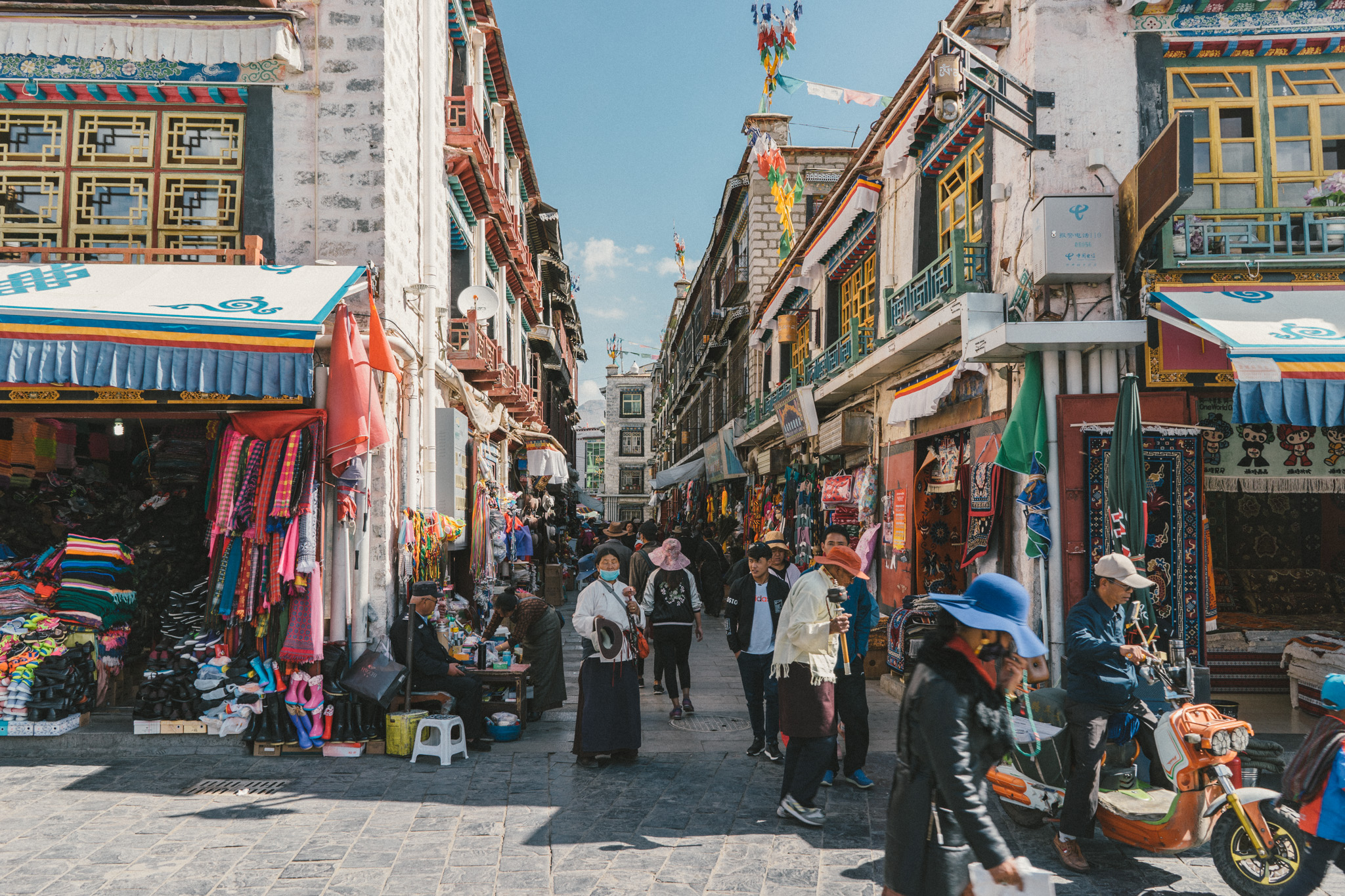 The bustling streets of Lhasa
Accommodation in China
55 – Hostels in China are awesome: China has a great network of backpacker style hostels. They're typically clean, have friendly staff, and wonderful atmospheres.
I've stayed at a ton of hostels all around China and always end up meeting great people and having a good time.
56 – Chinese Airbnb is super cheap: Airbnb is a great option for travelling in China if you'd like to have your own apartment to cook, wash clothes, or just have a break from hostels.
I've found AirBnbs in large Chinese cities to be very reasonably priced – in a few cases I've managed to pay only $10 for an amazing apartment.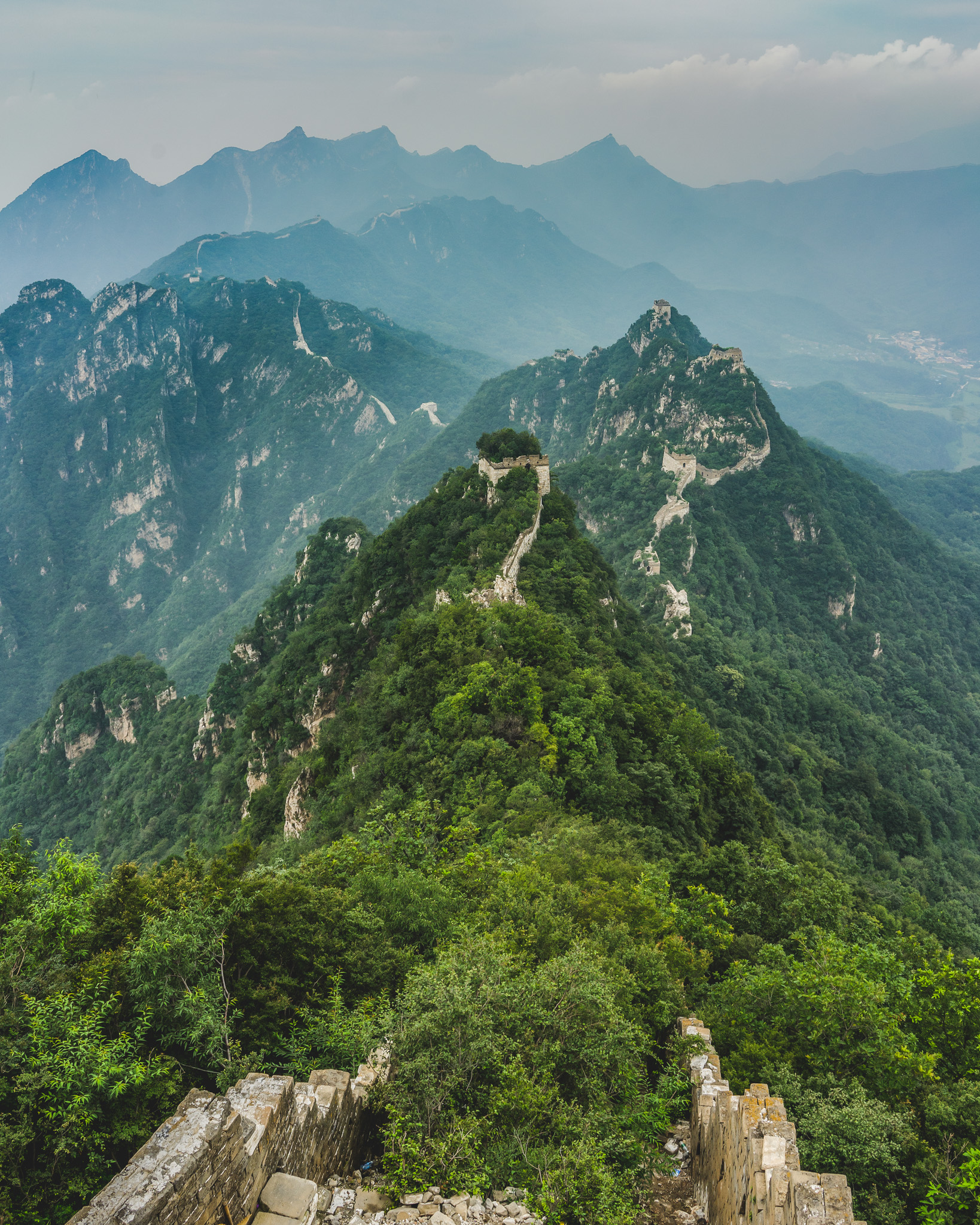 57 – Hotels are always an option: If you get really off the beaten path in China, hotels can sometimes be the only option available.
I've found that the best site to book hotels in China is Trip.com (as you can see, they're kinda the go-to site for booking travel-related things in China).
I haven't stayed in many hotels in China, but there's a ton of them. In big cities, you'll even find many luxury western hotels that typically cater to business travellers.
Best Time to Visit China
58 – China can be visited year-round: China is a big country, and some areas are better visited at certain times of the year. For example, Tibet and Western Sichuan have comfortable temperatures in the summertime, but most coastal will be scorching at that time of year.
If your schedule isn't flexible, you can visit anywhere in China at any time of year. Just note that weather conditions might not be ideal and some activities (hiking) might not be possible.
59 – What is China like in the summer?: When I backpacked around China for the first time, it was in June and July. Mountainous regions were perfect at this time of year, but most of Eastern China was extremely hot and humid with afternoon thunderstorms.
If backpacking China in the summertime, pack light clothes that dry fast. Stay hydrated because you'll be sweating a lot if you're spending time outdoors.
60 – What is China like during spring and autumn?: Spring and autumn are the ideal times to travel around China. Cities will be at comfortable temperatures, and mountainous regions will be slightly chilly but not too cold. In autumn, certain parts of the country will look gorgeous as the leaves change colour.
If you're able to, you should visit China in spring or autumn.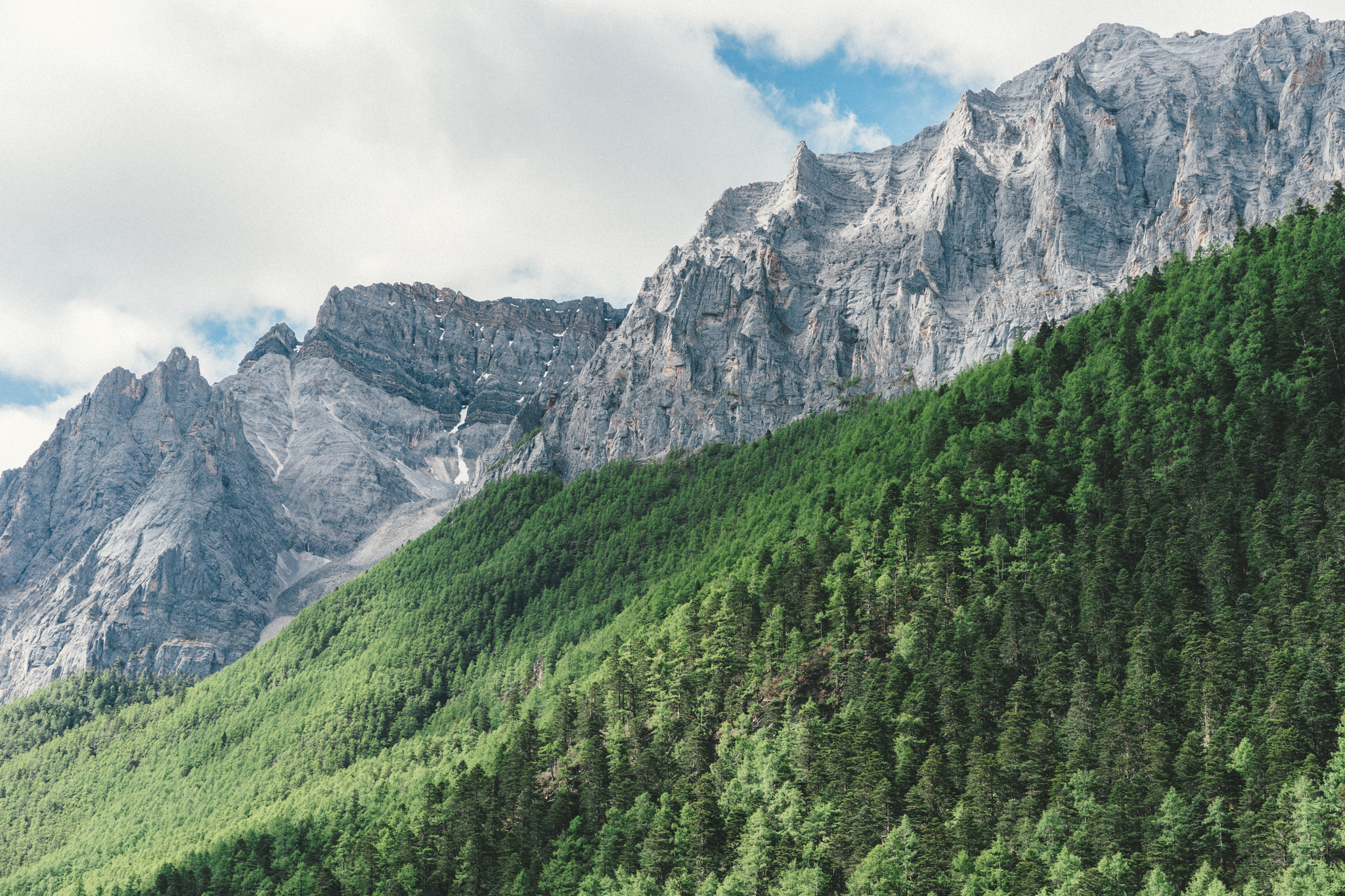 61 – What is China like in the winter?: Winter in China varies vastly in the northern and southern parts of the country. Hong Kong and other southern cities will be quite comfortable, but Beijing sees sub-zero temperatures and the occasional snowfall.  Mountainous regions will be snow-covered which may make travel difficult.
Whether you should visit China in winter mainly depends on where you plan to go.
Another thing to note – air pollution is at it's worst in the wintertime, so if you have sensitive lungs consider avoiding China at this time of year.
Internet & SIM Cards in China
62 – You should get a Chinese SIM card when you arrive: I've already mentioned that internet access in China is restricted – many sites are completely blocked unless you have a VPN.
But what about internet access? Is it easy to stay connected while in China? I'm happy to say that it is easy to stay connected while in China. If you pick up a local SIM card, you'll have signal basically everywhere you go.
I recommend purchasing a China Unicom SIM card as the other telecoms in China often don't work with foreign phones.
Head to a China Unicom shop with your passport and pick a plan. Costs are fairly reasonable – on my last visit, I paid ¥100 for 40GB of data. The staff can usually speak a bit of English.
WiFi is often pretty slow in China and usually requires a Chinese phone number to connect to it. I'd recommend getting a decent data plan and using that instead.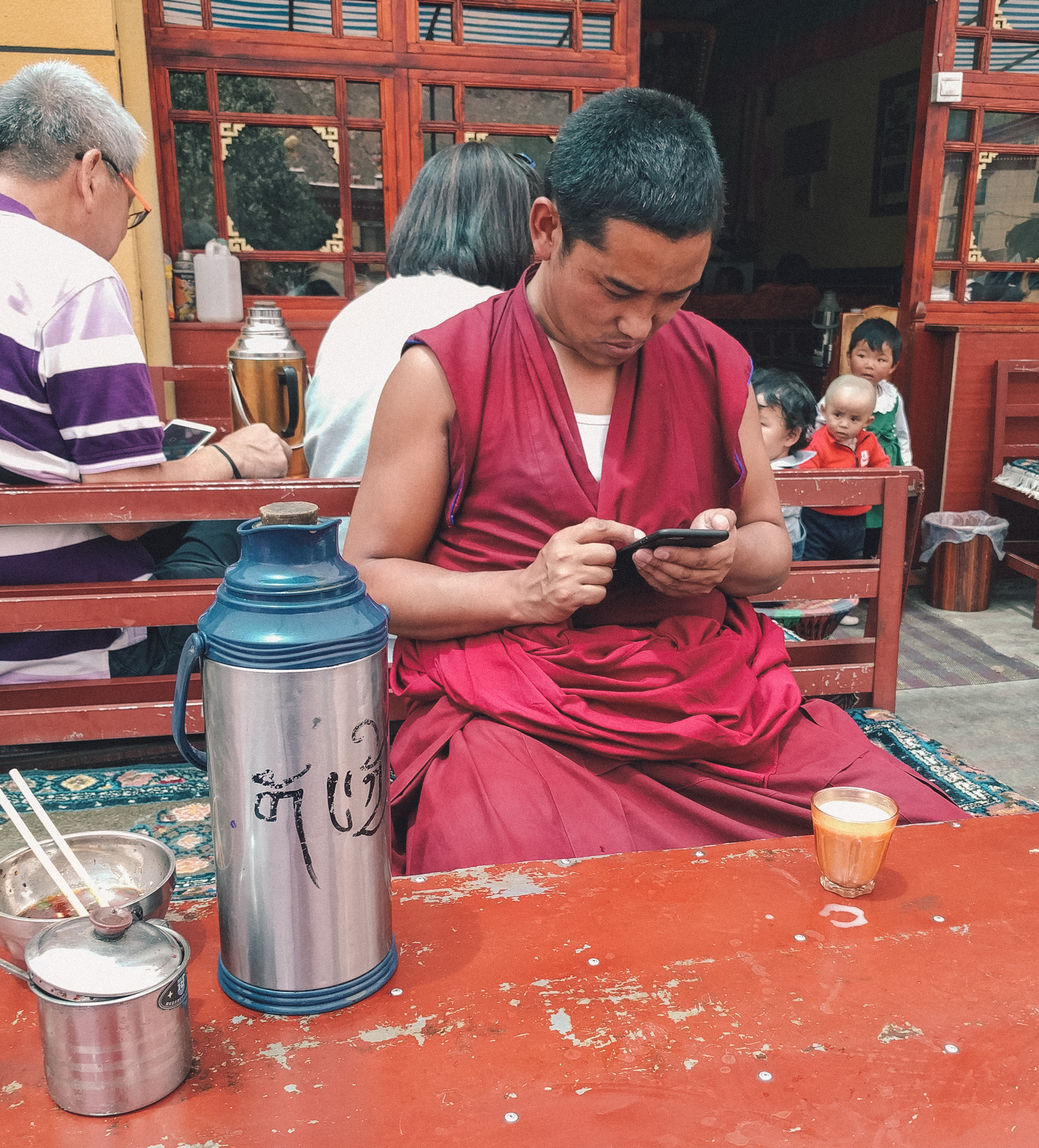 Solo Travel in China
63 – China is wonderful for solo travel: I've solo travelled on all of my trips to China, and always end up having an amazing time.
If you stay in hostels, it's very easy to make new friends in China. Hostels typically have a mix of domestic and foreign backpackers – all who are eager to socialize and visit sights.
The only downside that I can think of is that many restaurants and dishes in China cater to groups. This isn't really a problem, but if you go to a restaurant with a group you'll be able to try multiple different dishes rather than a single one if you're by yourself.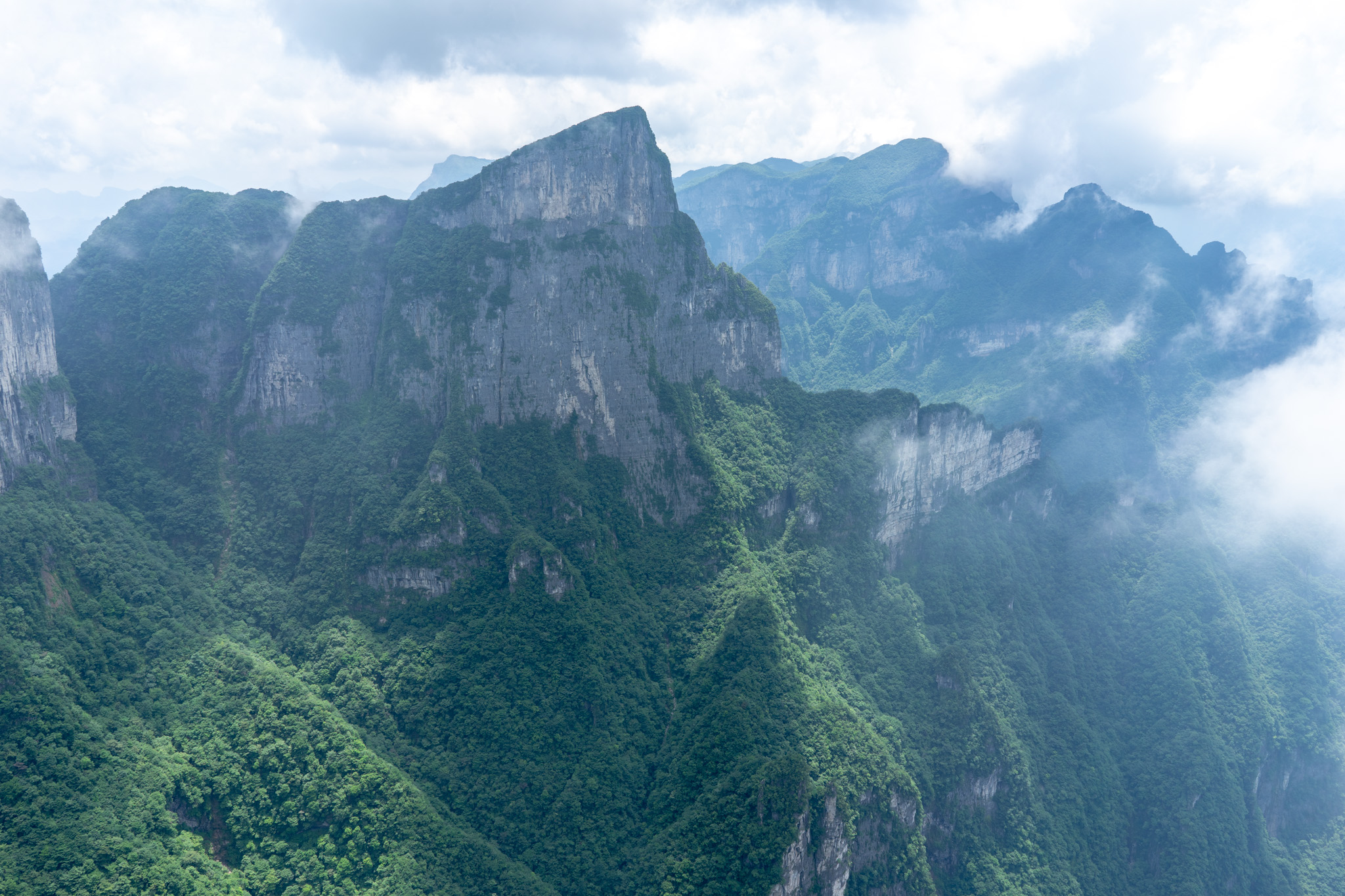 Budget for Backpacking China
64 – Travel costs in China are pretty mid-range: Travelling in China is cheaper than Japan or South Korea, but definitely more expensive than Thailand or Vietnam.
Accommodation and food are both fairly cheap, but transportation and entrance fees will increase daily costs quite quickly. Big cities such as Shanghai and Beijing are more expensive than small towns in Yunnan. Hong Kong is on another level – it's got prices comparable to some places in Europe.
Depending on how much you're moving around and how many national parks you visit, I'd budget anywhere from $30-50 a day (or ¥200 to 350) for backpacking in China. This means staying at hostels, taking public transit, and eating mainly at budget restaurants.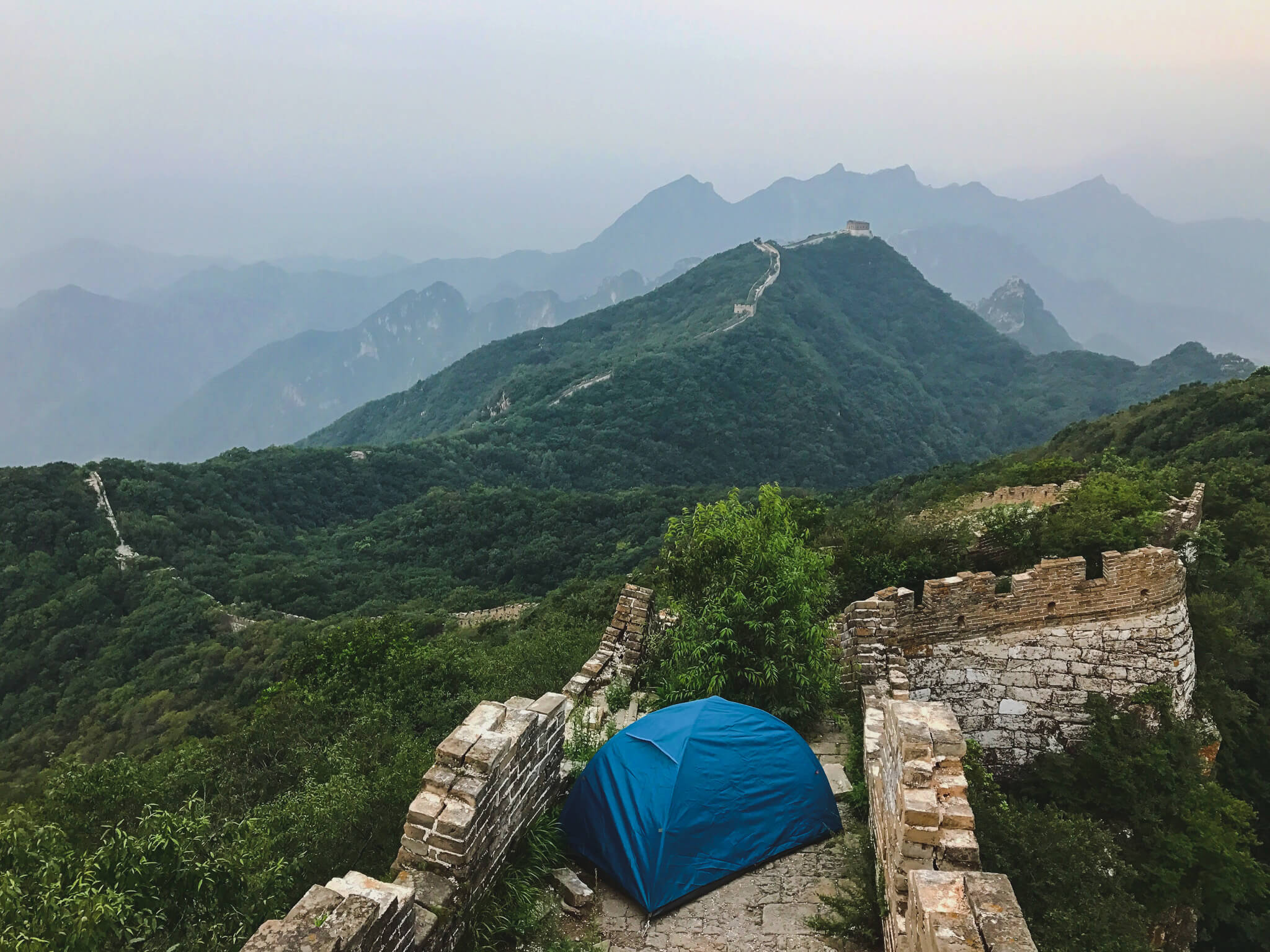 65 – This is what typical costs while travelling in China will look like:
Here are some typical prices in China to help plan your budget:
Accommodation – You can find hostels for anywhere from ¥50 to 100 per night in most places. Hong Kong can easily be double this, however.
Food – It's easy to spend a lot of cash on food in China if you visit nicer restaurants or opt for western-style foods. It's also super easy to eat on a budget. A typical noodle dish costs about ¥15 to 20, but dishes like gong bao ji ding with more meat can be around ¥40 to 50.
Alcohol – If you want to drink on a budget, do it in restaurants or buy from a convenience store and drink on the street (this is legal in China). A local beer will usually only cost ¥4 to 8 from a convenience store. The same beer could be anywhere from ¥40 to 80 in a Chinese-style bar. It's crazy expensive to get drinks when out at a bar.
Trains – Can be pricey, especially if you're taking them a lot. From Shanghai to Beijing on a sleeper train, it will cost you about ¥320. If you want to take a high-speed between those two cities, it will cost ¥560. Check out Trip.com for prices on any train journey in China.
Entrance Tickets – This is where China can start to get pricey. For example, a ticket to visit the Terracotta Warriors in Xi'an is ¥150. To visit Jiuzhaigou, a one-day ticket during high season is ¥310 – crazy! If you have a student card, you might be able to save 50% on certain entrance tickets. Don't forget to bring it!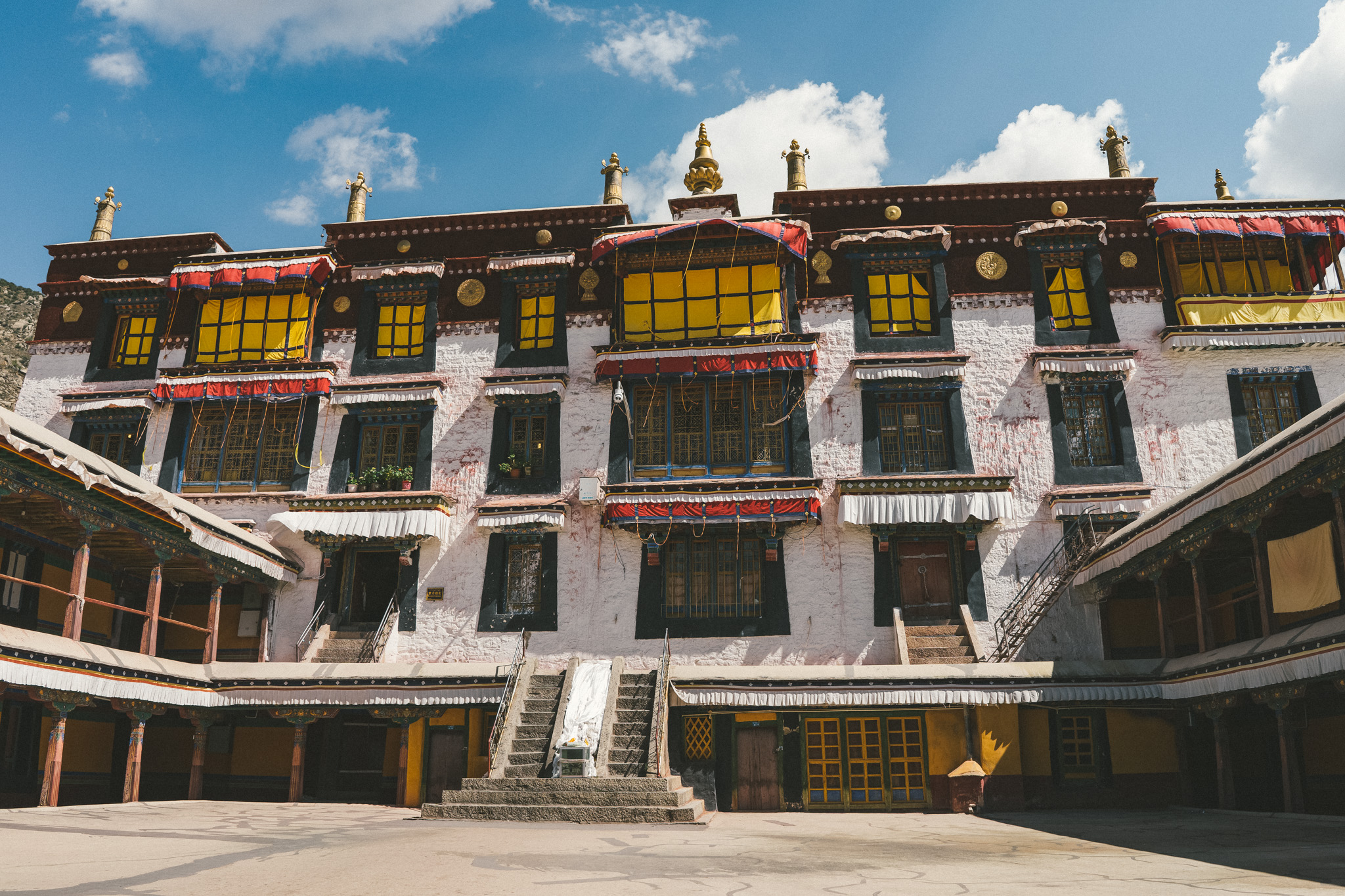 China Backpacking Guide Wrap-up
I hope this guide has helped you better plan your China backpacking adventure. I'm sure that you'll have an amazing time backpacking around China – it's an incredible country and I love returning to it.
Feel free to contact me with any other questions and I'll get back to you. If you liked this post, consider sharing it!
Subscribe to my mailing list to be notified of my future posts!
Yay transparency! There are affiliate links in this guide. If you book or buy something using my links, I'll make a bit of money at no extra cost to you.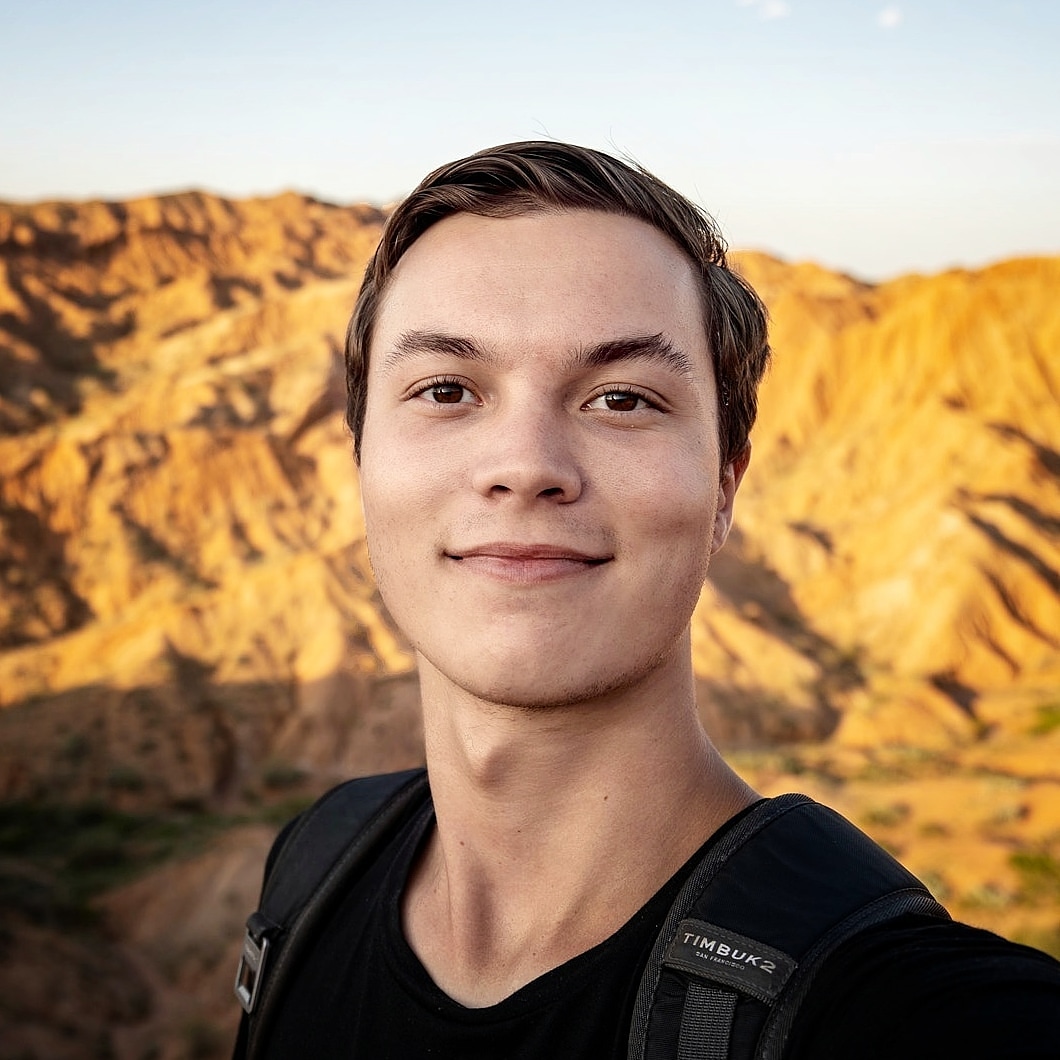 21-year old Canadian dude who loves to visit off-the-beaten-path places, climb tall mountains, and try delicious foods.