Everything you need to know about travelling in Mongolia. Where to visit, how to get around, safety, and more are covered in this comprehensive travel guide.
Mongolia is one of my favourite countries I've ever visited. Known as the "land of the blue sky", Mongolia is home to an incredible nomadic culture and gorgeous natural beauty. It's also one of the least visited countries in the world, making it a great off-the-beaten-path backpacking destination.
I spent over three weeks backpacking around Mongolia and learned a lot about the best ways to travel around it. I can't wait to get back soon and see more of it.
In this post, I'll go over everything you need to know about travelling in Mongolia based on my experience.
After reading this guide, you'll be ready to head out and see the rugged streets of Ulaanbaatar, the singing sand dunes of the Gobi Desert, and the endless steppe of the Orkhon Valley.
Backpacking Mongolia
Mongolia is the perfect backpacking destination. It's got a ton of unique landscapes including the Gobi Desert to the Altai Mountains. Mongolians are very friendly and want to show tourists a good time. It's an affordable country to travel in, especially if you're willing to rough it a bit.
I definitely think more people need to add backpacking Mongolia to their bucket list. It's a country like no other and is a must-see if you're planning a long trip to Asia.
Visas for travelling to Mongolia
1 – Visa-free access to Mongolia: People from certain countries are lucky enough to get visa-free access to enter Mongolia by air or land! Visa-free length varies by passport, here is the current list:
90 days visa-free: Argentina, Belarus, Brazil, Chile, Kazakhstan, Kyrgyzstan, Macao, Serbia, Ukraine (with invitation), USA
30 days visa-free: Canada, Cuba, Germany, Israel, Japan, Laos, Malaysia, Russia, Singapore, Thailand, Turkey, Uruguay
21 days visa-free: Philippines
14 days visa-free: Hong Kong
2 – Mongolia visa at an embassy: If you're not on the above list of countries, you should apply for your Mongolia visa at your nearest Mongolia embassy.
To apply for a tourist visa, you'll need:
Completed application form
3.5×4.5cm photo
Copy of hotel booking in Mongolia
Copy of flight/train tickets
Visa fee
For the most up-to-date requirements, contact the embassy that you wish to apply at.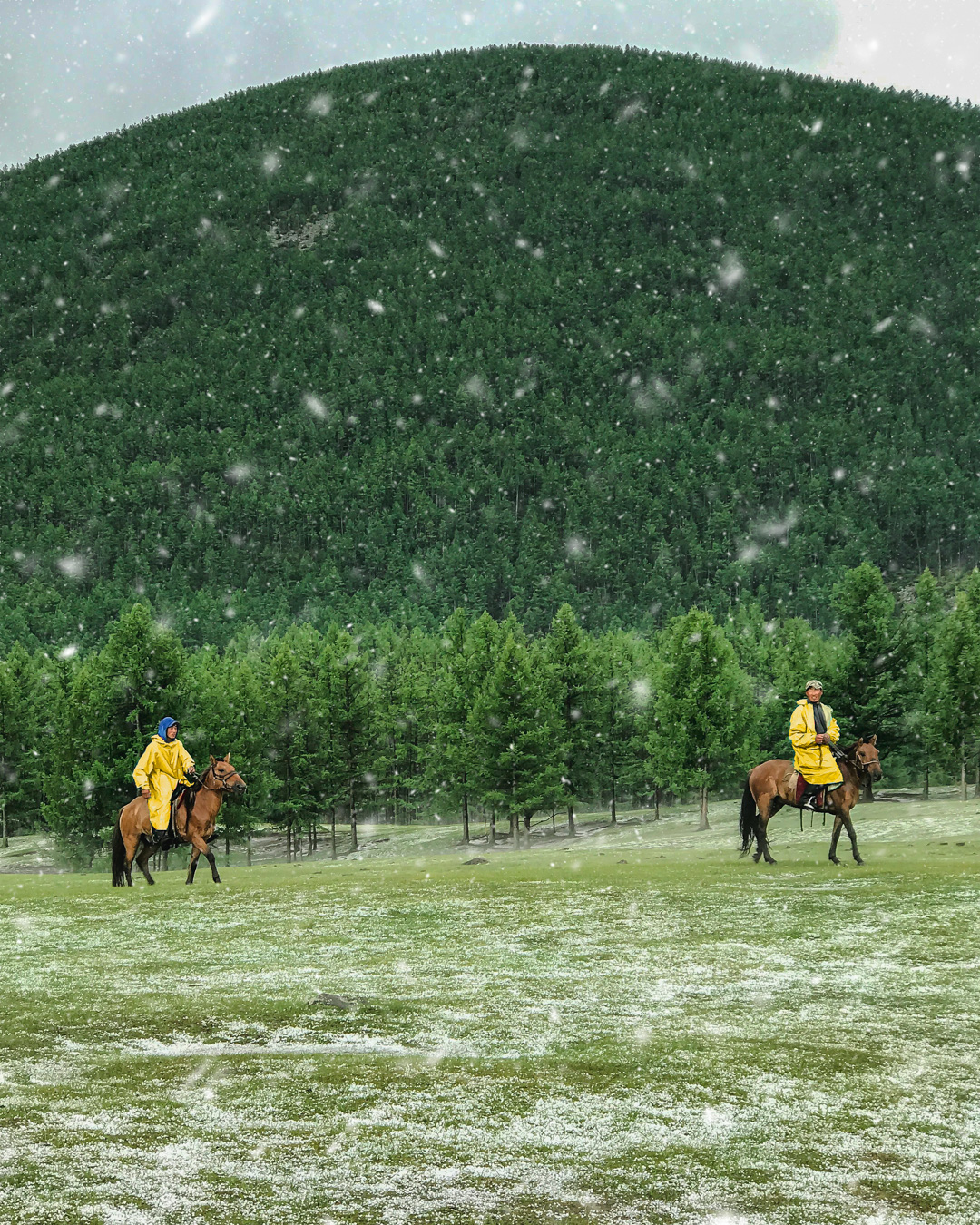 3 – It is no longer possible to extend your visa in Mongolia: While you used to be able to apply for a 30-day visa extension in Ulaanbaatar, as of 2019 this is no longer the case.
Travellers have been reporting that they are told to simply pay a $4 per day overstay fee instead, as long as the overstay is less than 58 days. If you overstay longer than 58 days, you will be deported.
Safety in Mongolia
4 – Is it safe to travel to Mongolia?: I'd say that Mongolia is a pretty safe country to visit. According to the Canadian government (which is usually pretty conservative with travel advisories), you should simply exercise normal precautions while visiting Mongolia.
Be careful around drunk people. Unfortunately, certain people can become quite aggressive, especially if you're a foreign dude talking to a Mongolian girl. Avoid walking around Ulaanbaatar in the dark – it's better to take a taxi.
Carry some medical supplies if you're going anywhere outside of Ulaanbaatar. It's a long way to a pharmacy when you're in the middle of the Gobi Desert.
Use common sense and you'll be perfectly fine when backpacking Mongolia, but of course, you should purchase travel insurance before you visit Mongolia.
For more information, check out my post on staying safe in Mongolia.
Travel Insurance for Mongolia
5 – Travel insurance for Mongolia: No matter where you go, you should always have travel insurance – Mongolia is no exception. Even though Mongolia is safe, accidents can still happen.
I personally use and recommend World Nomads. It's designed for adventurous travellers with cover for overseas medical, evacuation, baggage and a range of adventure sports and activities (important if you plan on doing any treks or other outdoor adventures while backpacking in Mongolia).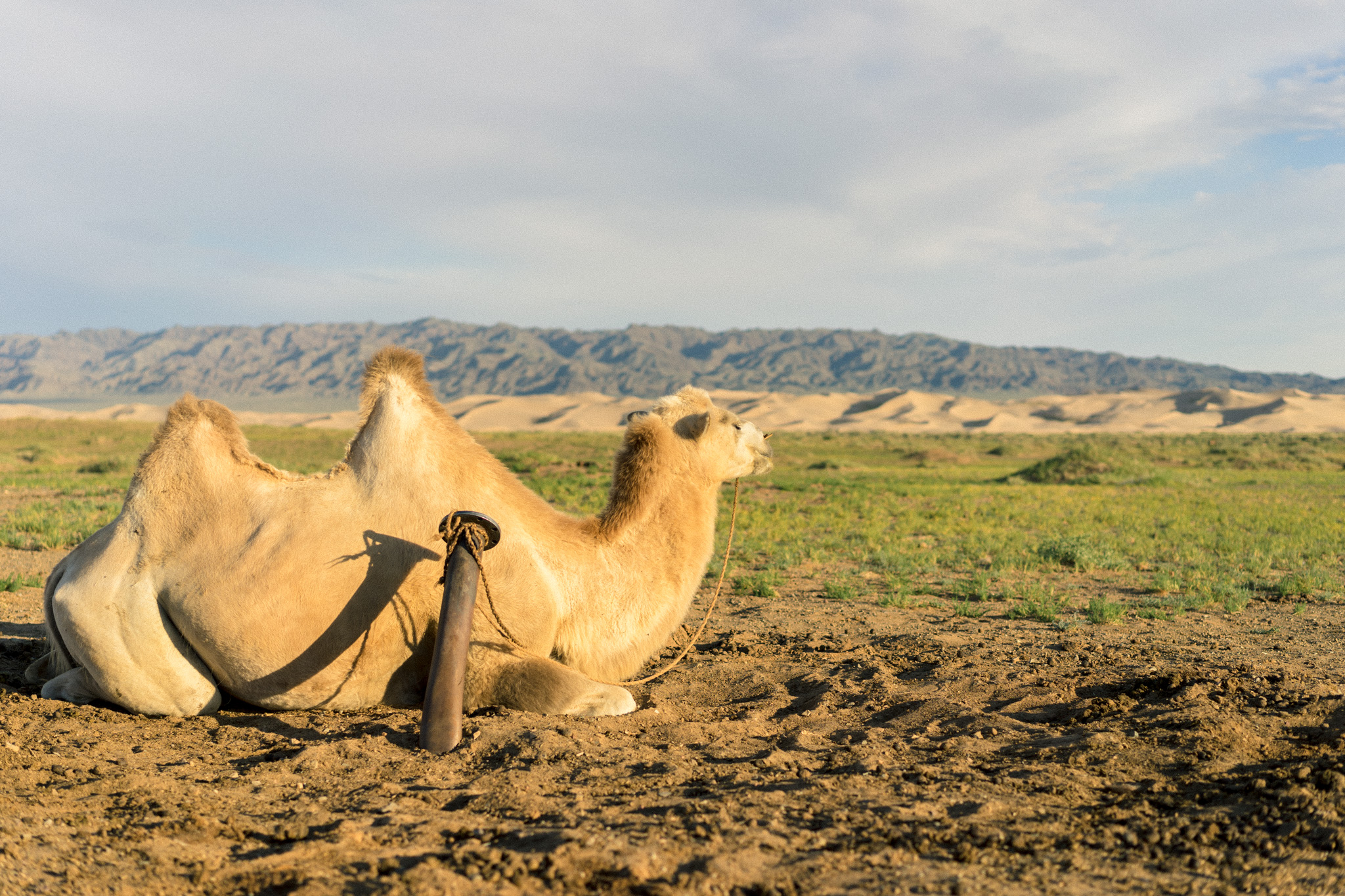 Money in Mongolia
6 – The Mongolian tugrik (MNT) is the official currency of Mongolia: Sometimes also written as tögrög, the Mongolian currency is quite low in value. The current rate as of January 2020 is 1 USD = 2740 MNT.
7 – There are plenty of ATM machines in Ulaanbaatar: In Ulaanbaatar, it's easy to find an ATM machine that will accept an international Visa or Mastercard, and this is how I got all of my local currency during my trip to Mongolia. Credit cards are not commonly accepted at businesses in Mongolia, but you may have some luck at high-end hotels and restaurants.
8 – Outside of Ulaanbaatar, ATMs are unreliable: If you're planning on heading out into the countryside, you should bring as much cash as you think you'll need. It's difficult to find a working ATM even in some of the larger towns, and even then it might be out of cash.
9 – Converting USD to MNT works too: You can also bring USD from home and convert it to tugrik when you're in Mongolia, although you might not get quite as good a rate as if you'd used an ATM. It may be possible to change RMB, EUR, or RUB, but don't count on this.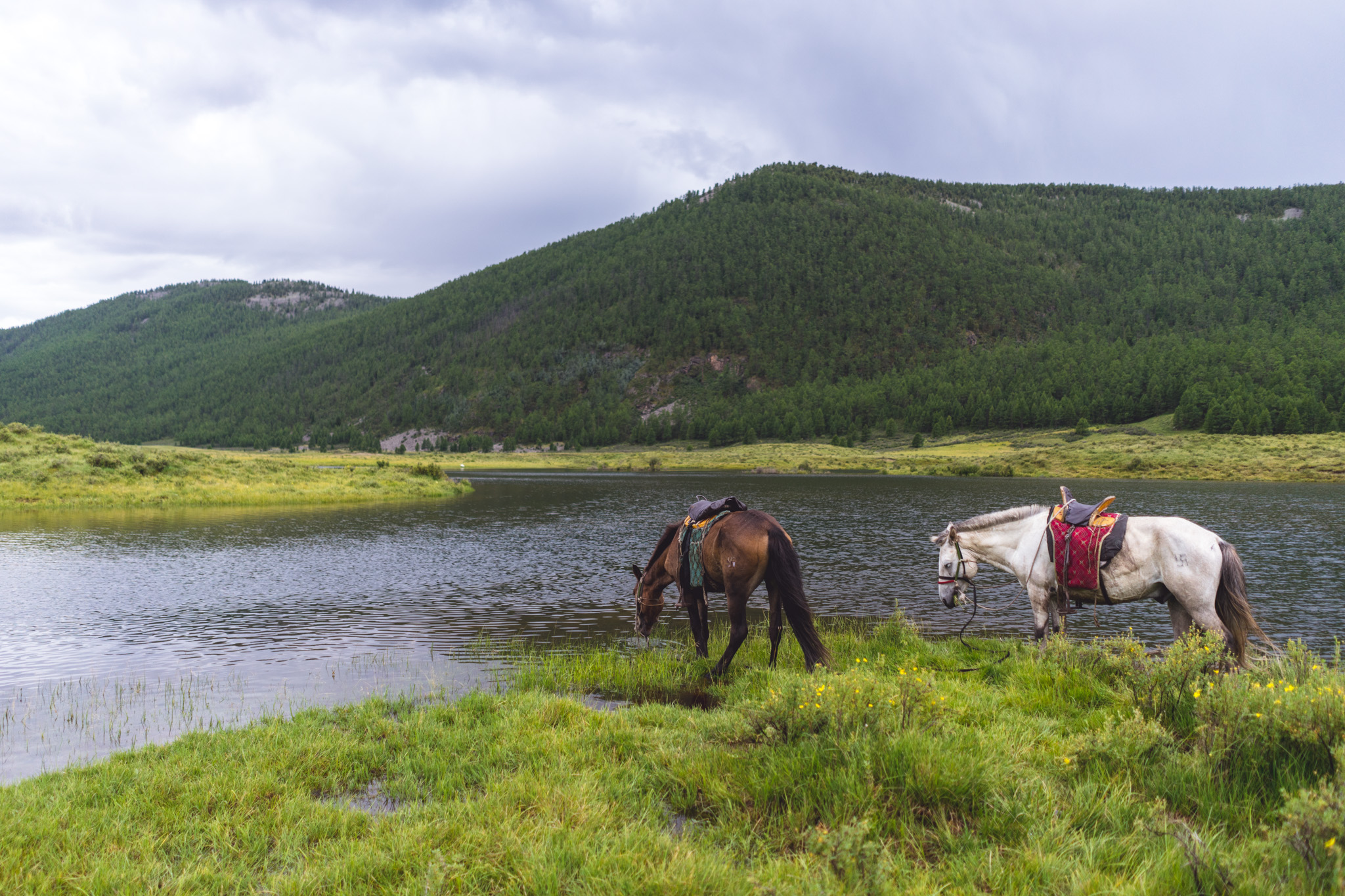 Communication in Mongolia
10 – Mongolian is the official language of Mongolia: Spoken by around 95% of the population, Mongolian is by far the most common language in Mongolia.
11 – In Mongolia, the language is written using the Cyrillic alphabet: While there is a traditional Mongolian script that is used in Inner Mongolia province of China, Mongolia uses the Cyrillic script to write Mongolian.
12 – You don't need to know Mongolian to travel in Mongolia: You don't need to know any Mongolian to travel in Mongolia, but knowing the Cyrillic alphabet can be a huge help. If you learn the Cyrillic alphabet, you'll be able to read signs and certain words on menus. It only takes a few hours to learn the basics – check out this resource to learn more.
Luckily, most people who travel outside of Ulaanbataar will be with an English-speaking guide, so they'll help you get over any language barriers in rural areas.
Really want to impress the locals? Pick up a Mongolian Phrasebook and try to use it while you're in Mongolia!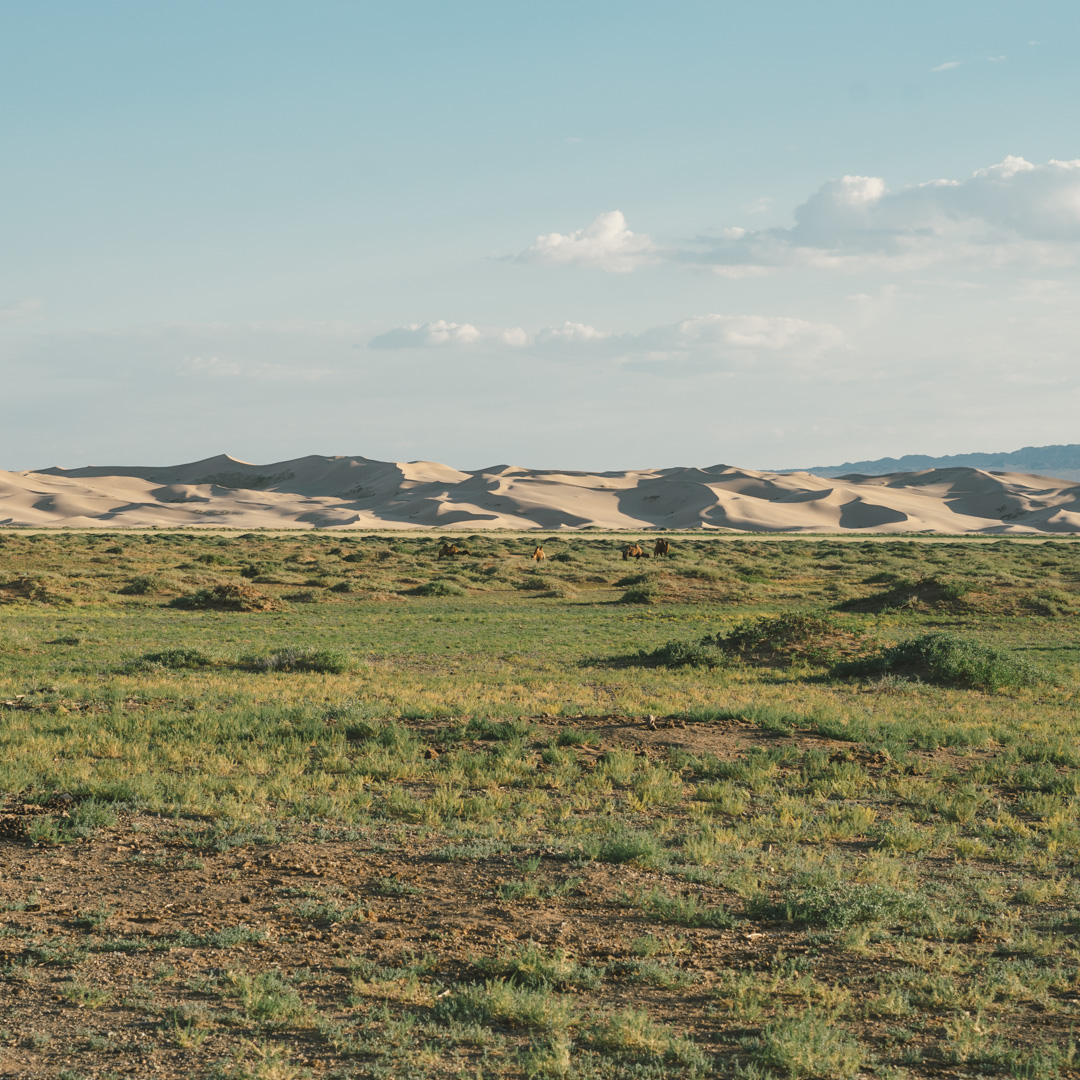 Getting to Mongolia
13 – Overlanding into Mongolia via either China or Russia is totally possible:  There are a number of border crossings to both China and Russia that are open to foreigners. Border procedures are fairly straightforward, as long as you've got a valid visa (or don't need one).
14 – The current border crossings with China are:
Erlian – Zamin Uud: This border crossing is quite straightforward. I wrote a complete guide to getting from Beijing to Ulaanbaatar, so check that out if you're planning on taking that route (or that route in reverse).
Takashiken – Bulgan: Border crossing between Urumqi and the Mongolian Altai. It is possible to reach this border via public transport from Urumqi and continue onto Khovd by shared taxi. Expect long border procedures on the Chinese side (including a search of electronic devices).
One other lesser-used border that is open for tourists is the Khatavch – Bichigt Zuun crossing. Do note that the border crossings with Xinjiang Province are subject to random closures.
15 – The current border crossings with Russia are:
Kyakhta – Altanbulag: The main road border crossing between Ulan-Ude and Ulaanbaatar. There are direct buses between the two cities, taking about 12 hours to complete the trip.
Sükhbaatar – Naushki: This is the railroad border crossing for the Trans-Mongolian Railway between Ulan-Ude and Ulaanbaatar. Very straightforward – immigration officers will board your train and stamp you in.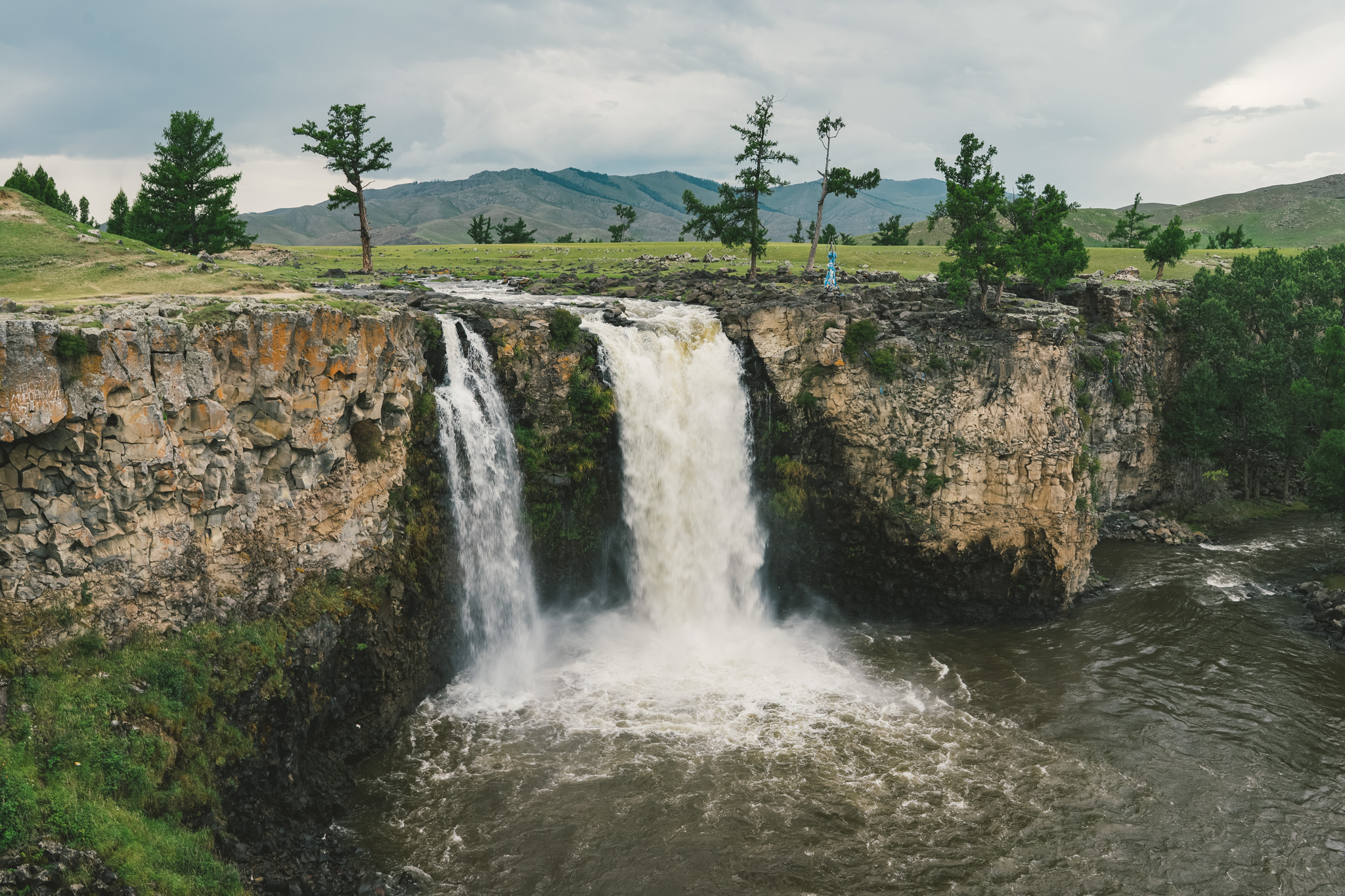 16 – Mongolia is an expensive country to fly into, and isn't well connected by air: It can be a bit pricey to fly into Mongolia from Europe and North America. Ulaanbaatar (ULN) is the only airport in Mongolia with international flights, so you'll most definitely be flying into here.
17 – Mongolia's flag carrier is MIAT Mongolian Airlines: They offer direct flights to Frankfurt, Moscow, Bangkok, Beijing, Hong Kong, Guangzhou, Seoul, Busan, Tokyo, and Osaka.
Other airlines operate flights from Ulaanbaatar to Istanbul, Astana, Irkutsk, Tianjin, and Hohhot.
As you can see, there aren't that many places you can fly to Mongolia from without a connecting flight.
I recommend using Google Flights to find the cheapest flights to Mongolia.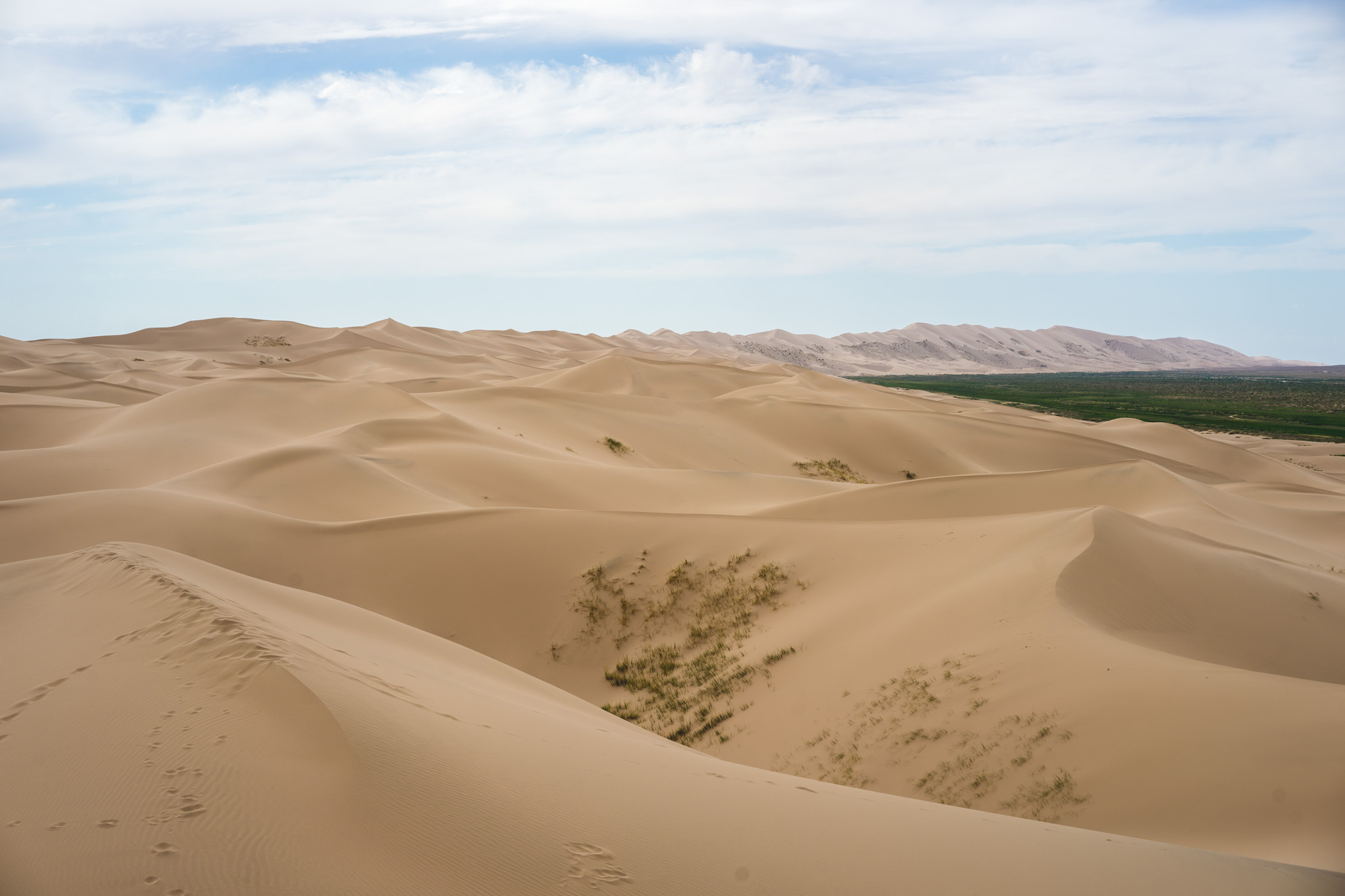 People & Culture of Mongolia
18 – Mongolia is the most sparsely populated country on Earth: A lot of the country's traditions and culture stems from this fact.
19 – The country became independent from the Qing Dynasty in 1911: There is a lot of shared history between Mongolia and China, although nowadays Mongolians don't look upon China very fondly.
20 – Most people in Mongolia are Mongolian: In fact, a whopping 96% of the population is Mongolian. The other 4% are Kazakhs in the far western Altai region of the country.
21 – Buddhism is the most popular religion in Mongolia: Over 50% of Mongolians are Buddhist, making it by far the most common religion. Another 39% are non-religious, and the remainders are split up between Islam, Shamanism, and Christianity.
22 – There isn't really a dress code in Mongolia: There is no set dress code here, but it is still a conservative society so it's best to dress modestly. In the central areas of Ulaanbaatar, things are a bit more liberal.
Where to visit in Mongolia
23 – Most of Mongolia is empty, so getting around can take a long time:
The country can be divided up into six distinct regions based on differences in culture and geography. Each region requires at least a week to properly visit (aside from Ulaanbaatar).
Let's cover all of the best places to visit during your travels in Mongolia.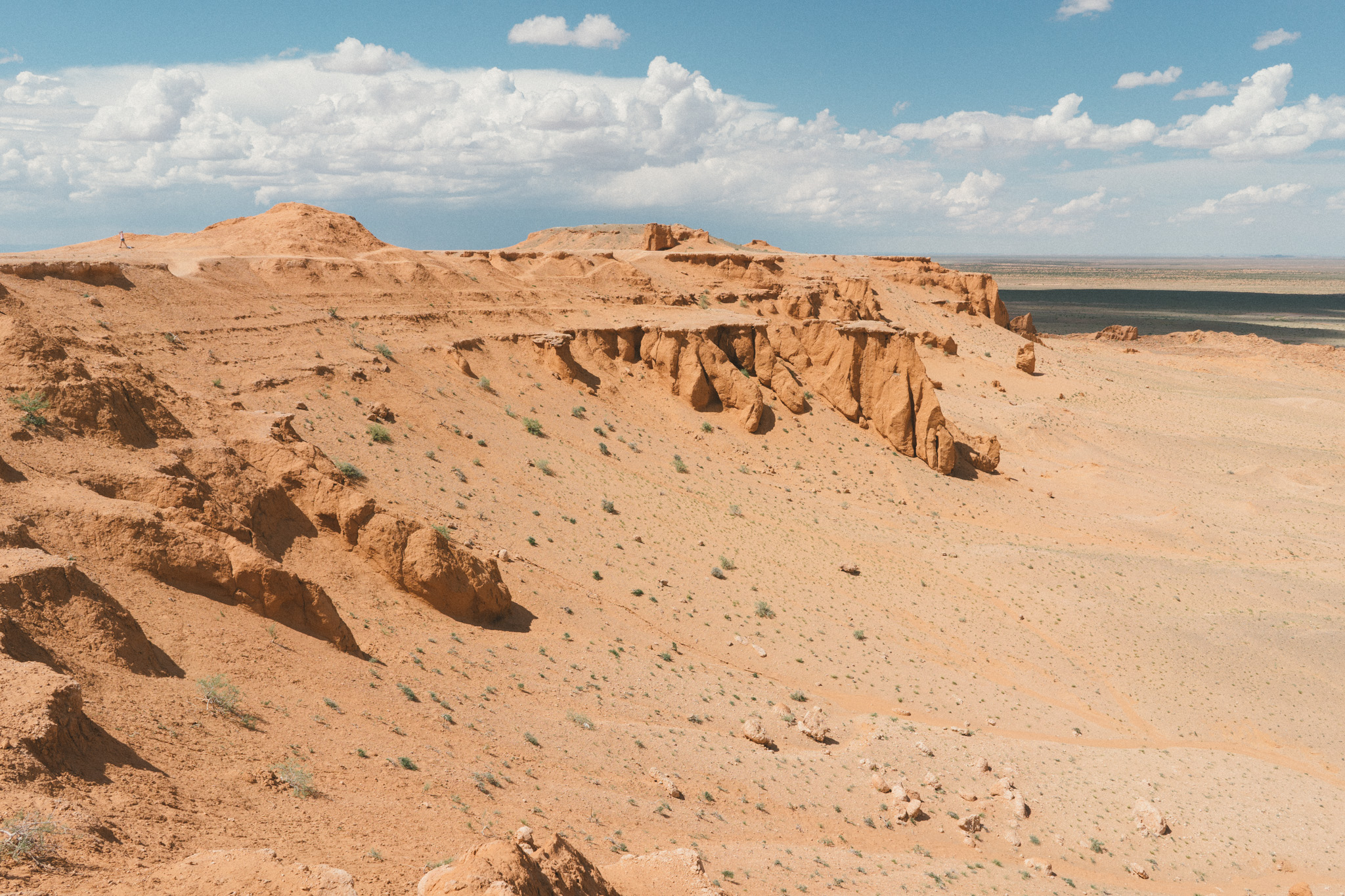 Backpacking Ulaanbaatar 
24 – Almost every traveller will begin their adventure in Mongolia's capital city of Ulaanbaatar: Ulaanbaatar is the only real city in Mongolia and is home to over half of the countries population. The city is connected to China and Russia via the Trans-Mongolian Railway and has an international airport.
The city is a great place to organize tours into the countryside, visit museums, eat, shop, and chill out after a long journey through the steppe.
I've met a lot of travellers who told me that they hated Ulaanbaatar, but I kinda liked it. There are some nice western-style cafes, good restaurants, and some malls if you need to get any gear.
25 – There isn't much to do in Ulaanbaatar, but it's alright for a couple of days: While most travellers visiting Ulaanbaatar are here to organize the rest of their Mongolia adventure, there are a few things worth checking out in the city itself.
When you arrive, pay a visit to the Genghis Khan Square and take in the atmosphere of the political center of Mongolia. Next, make your way to the Gandantegchenling Monastery for a look at some of Mongolia's Buddhist traditions.
If you've got some extra time, you can also check out the National History Museum. For any shopping that you need to do, hit up the State Department Store.
26 – Ulaanbaatar is full of great hostels: It's the perfect place to meet other people who want to travel around Mongolia.
I'd recommend staying at the Golden Gobi Hostel when you're in Ulaanbaatar.
They're super organized with arranging tours to the other parts of Mongolia, and the hostel is a great place to meet other travellers. I had a great time here!
Also, consider Sunpath Mongolia – they provide similar quality and services to the Golden Gobi hostel.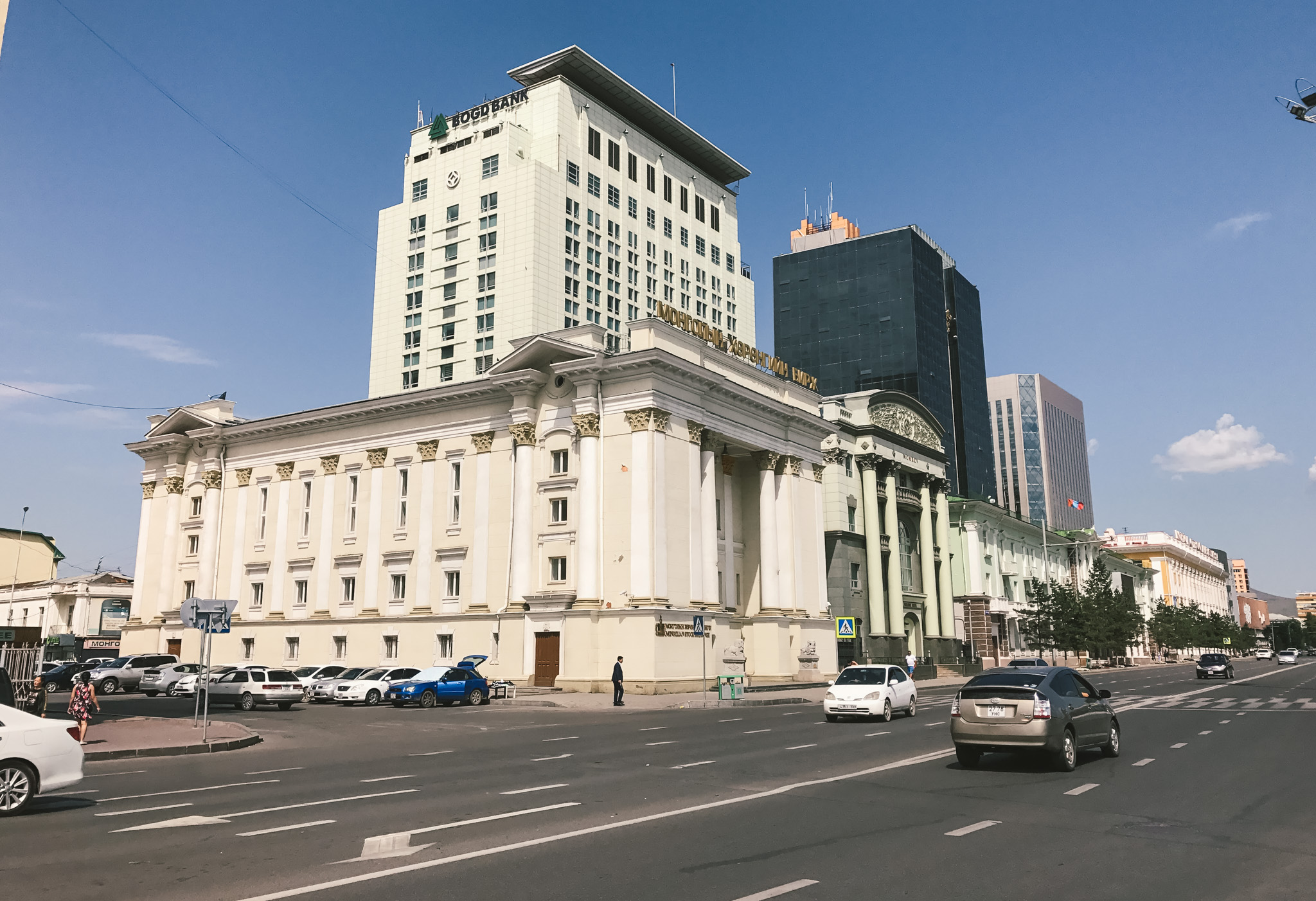 Backpacking Central Mongolia
27 – Central Mongolia one of the more popular regions among travellers: It's not far from Ulaanbaatar and offers gorgeous natural beauty along with hospitable nomadic people.
The main tourist sights in Central Mongolia are the Gorkhi-Terelj National Park, the ancient city of Karakorum, and the incredible Orkhon Valley.
28 – Gorkhi-Terelj National Park:  Located only 70 kilometres from Ulaanbaatar and is a great place to visit if you have a short amount of time in Mongolia. In the park, you can go hiking, horseback riding, and stay with nomadic families.
Gorkhi-Terelj NP is one of the most popular tourist destinations in Mongolia, so there are plenty of tourist camps offering all sorts of services.
You can access the park via 2 daily buses departing from Ulaanbaatar – do note that there is a 3000₮ entrance fee at the park gate.
29 – Karakorum: The city of Karakorum was the capital of the Mongol Empire and visited by Marco Polo on his during his travels through the area.
When you're here, roam around the historic former capital of Mongolia and learn more about its history.
30 – The Orkhon Valley: This gorgeous valley is located about 300 kilometres from Ulaanbaatar and follows the banks of the Orkhon River. It's a lush grassland home to many nomadic people who still live traditional lives in ger camps. Orkhon Valley is also home to Mongolia's tallest waterfall.
The Orkhon Valley is the perfect place to embark on a multi-day horse trek or spend some time living with a local family. The landscapes here are beautiful, and it'd be a shame to only visit for a day! Try not to miss the Naiman Nuur National Park (Eight Lakes).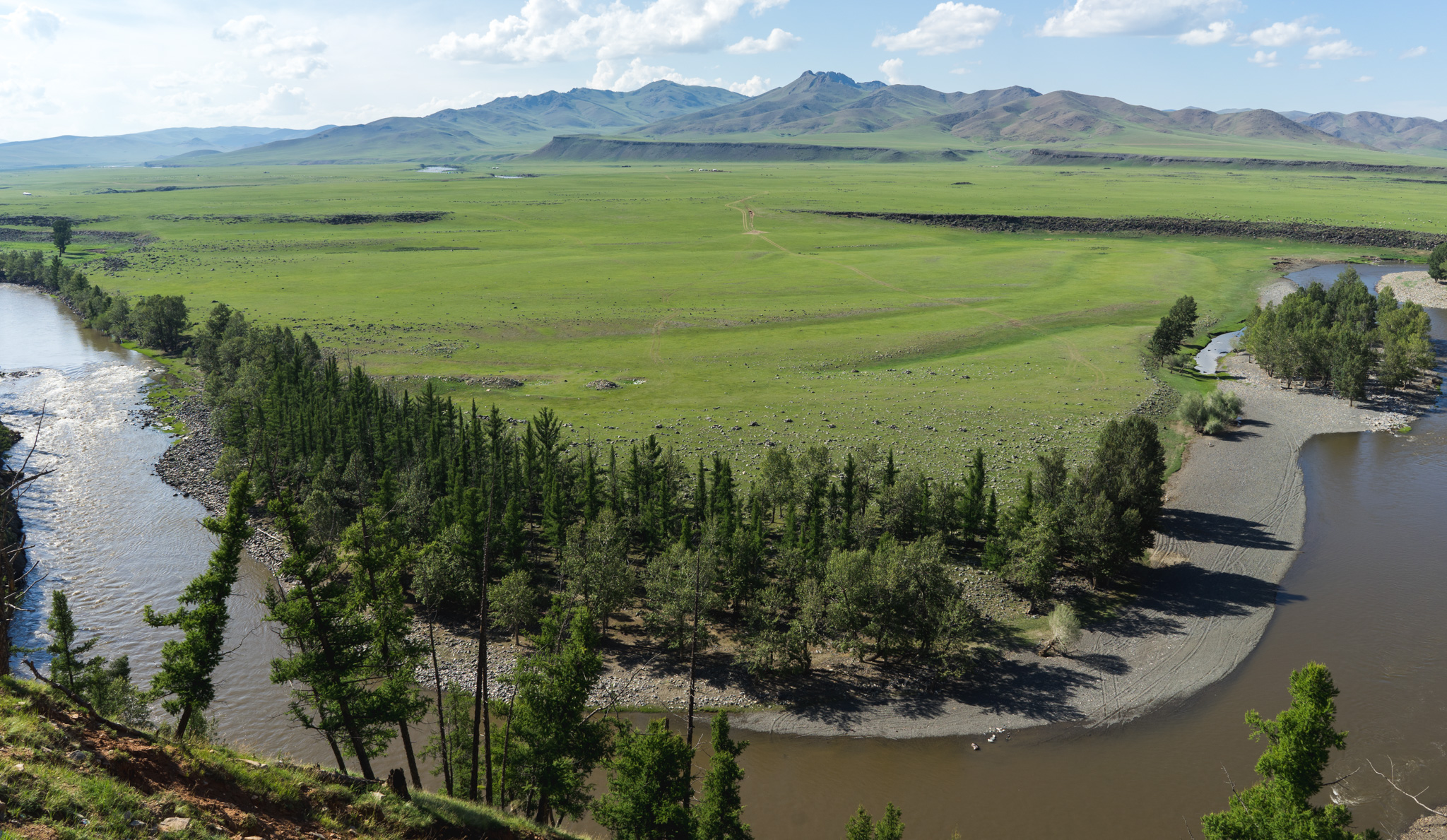 Backpacking the Gobi Desert
31 – Basically all of Southern Mongolia is covered by the Gobi Desert: It's Asia's largest desert and is home to camels, massive sand dunes, and a ton of other interesting sights.
This region is fairly accessible from Ulaanbaatar. Dalanzadgad is the capital of the region, and you can get there from Ulaanbaatar by bus in about 10 hours.
The main sights to visit in the Gobi Desert are:
32 – Yolyn Am:  Yolyn Am is probably not what you would've expected from the Gobi Desert. It's a deep, narrow gorge that often has snow left in it well into summer months.
When here, you should spend a couple of hours hiking (or horseback riding if you're confident) through the gorge.
33 – Bayanzag (Flaming Cliffs): The Flaming Cliffs are one of the more famous spots in the Gobi Desert, for good reason! They're absolutely stunning and make for epic photographs (especially at sunset).
In the 1920s, the first-ever dinosaur eggs were discovered here by an American paleontologist, and a number of subsequent fossil finds have occurred here.
34 – Khongoryn Els: When you think of the Gobi Desert, giant sand dunes probably come to mind. Don't worry, Khongoryn Els has got you covered!
Some of the dunes are over 300 meters tall, and they go on for over 100 kilometres. Hiking up the tallest dune and watching the sunset was one of my favourite travel experiences.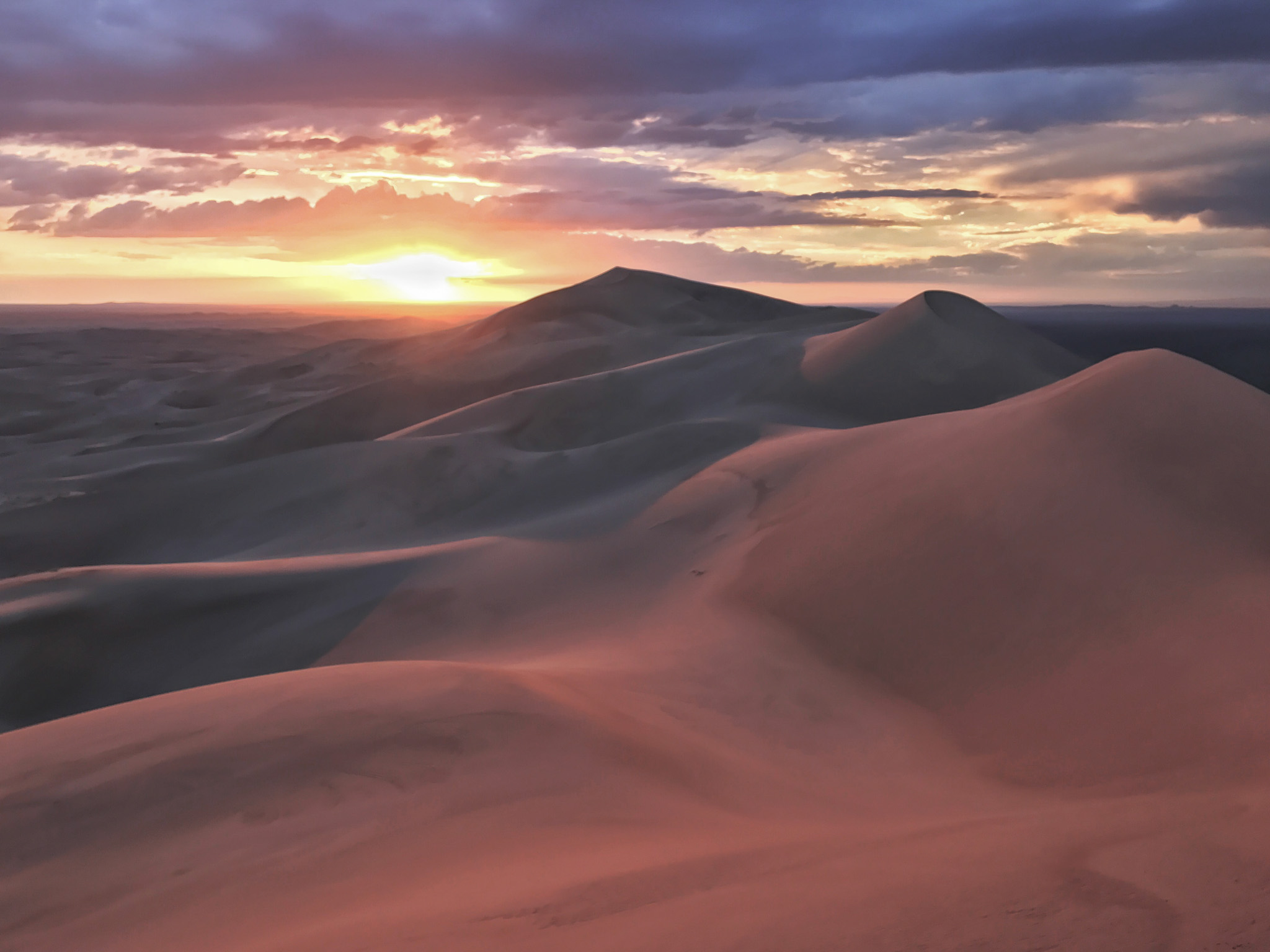 Backpacking Northern Mongolia
35 – Mongolia's north is home to Lake Khuvsgul, the most beautiful lake in the country: In the northwest of Lake Khuvsgul, the Tsaatan tribe are one of the only remaining groups of nomadic reindeer herders.
Most travel around Northern Mongolia will be based out of the town of Moron. Getting to Moron can take a while – there are buses running from Ulaanbaatar that take about 12 hours, or you can take a flight for around $150 USD.
Visiting the Tsaatan tribe can take some time, requiring a multi-day horse riding journey. If you plan on visiting the Tsaatan, do your research and find an outfitter that places an importance on sustainability and preservation of the Tsaatan culture.
Backpacking Western Mongolia
36 – Western Mongolia is the most remote part of Mongolia: Most travellers will visit this region to journey into the Altai Mountains. Ölgii is the starting town for most adventurers in the region. Ölgii a 48-hour bus ride from Ulaanbaatar, or a short flight.
In early October, the Kazakh inhabitants of the region host the Golden Eagle Festival.
I haven't visited this region yet, but I plan on making it a large focus of my next trip to Mongolia.
Backpacking Eastern Mongolia
37 – Eastern Mongolia is rarely visited but is home to the birthplace of Genghis Khan: Much of the region is a vast steppe without many interesting tourist sights. If you've been to Eastern Mongolia, let me know more about it and I'd love to update this section!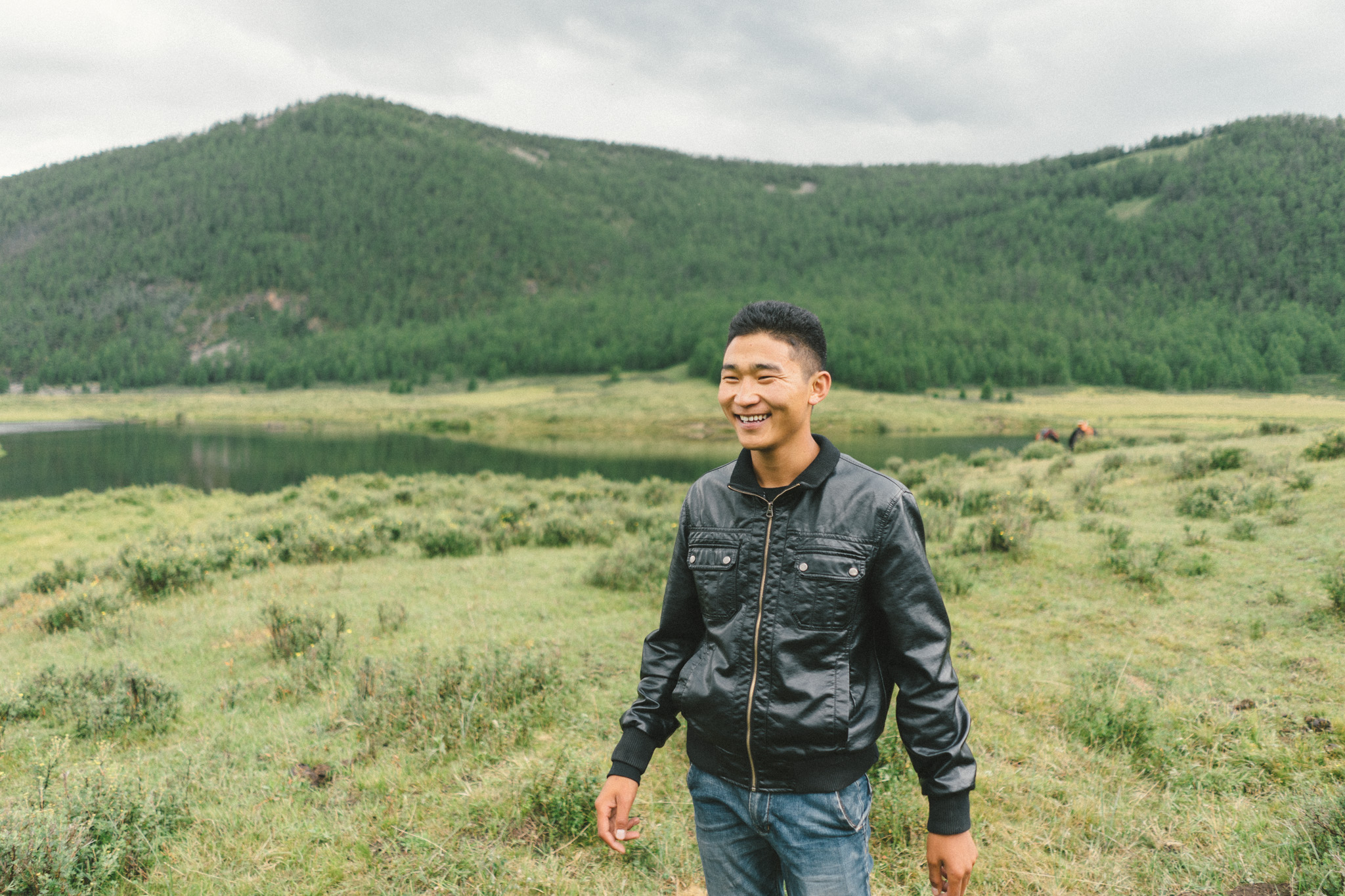 Tours in Mongolia
38 – So, how do you organize a trip in Mongolia?: Before my trip to Mongolia, my biggest challenge was figuring out how I was going to get around the country! Public transportation connects the main regional hubs to Ulaanbaatar, but other than that there isn't any way of getting around.
All of the incredible sights are hours away from town and require a 4×4 vehicle to reach.
This means that the typical "backpacker" travel style of staying in hostels and taking public transportation doesn't work here.
39 – Group tours in Mongolia are a great option: Almost every hotel, hostel, and guesthouse in Ulaanbaatar will offer group tours.
An organized group tour in Mongolia will typically include the following things:
Vehicle and driver
English-speaking guide
Accommodation in gers or tents
Food (not including snacks or alcohol)
Entrance fees and activities
As you can see, a group tour will include pretty much everything you need!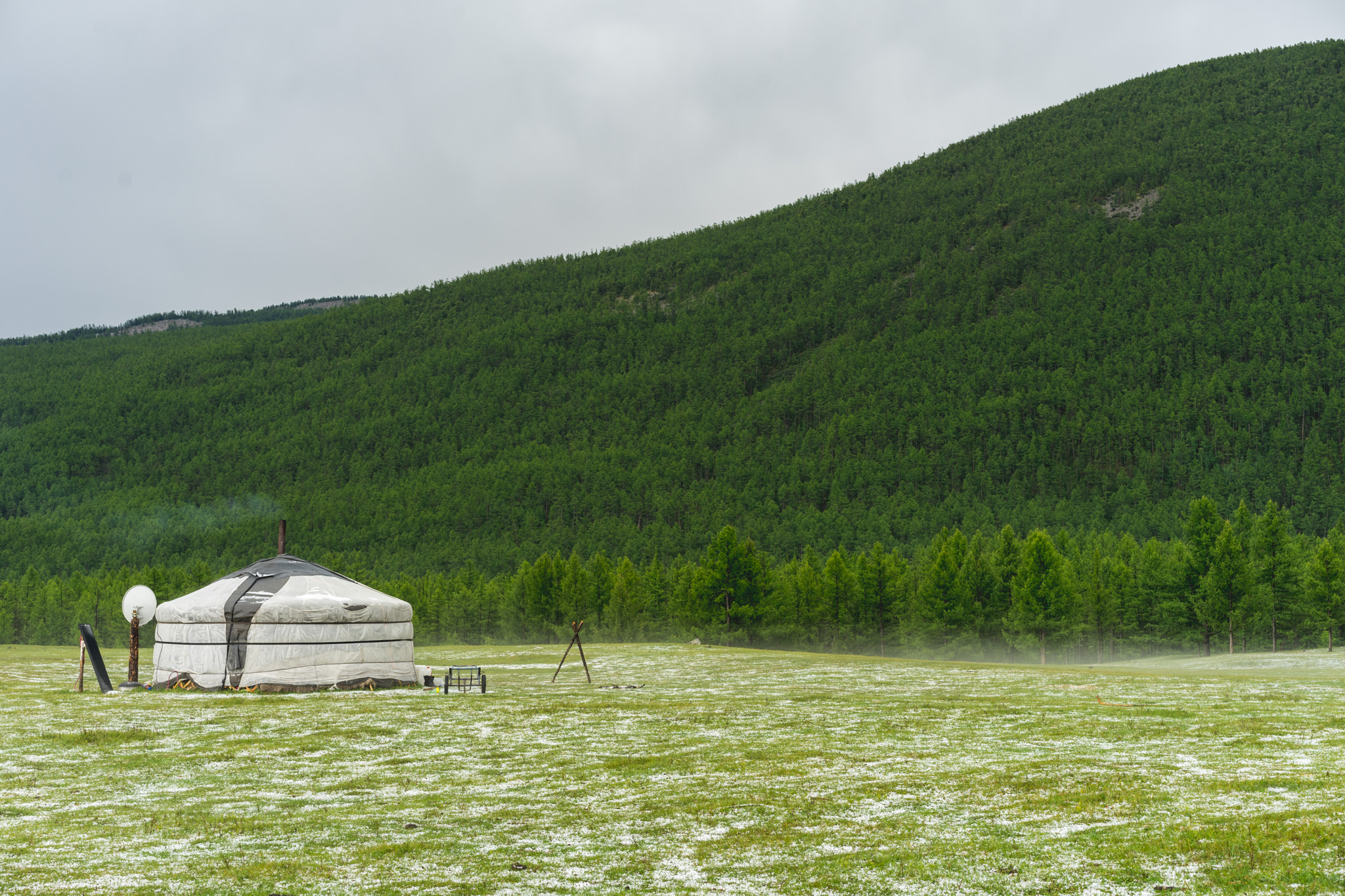 40 – How much do group tours typically cost?: The tour cost depends on the number of people who sign up. Expect to pay between $50-70 USD per day for a group tour that has a few other backpackers on it.
It's hard to give an exact number, so make sure to budget for the high end to be safe.
When you are in Ulaanbaatar, I'd recommend staying at the Golden Gobi hostel. They're very well organized and have multiple tours leaving every day in the summer.
Another hostel that I heard good things about is Sunpath Mongolia. If you can't find the tour you're looking for, or Golden Gobi is all sold out, consider staying there.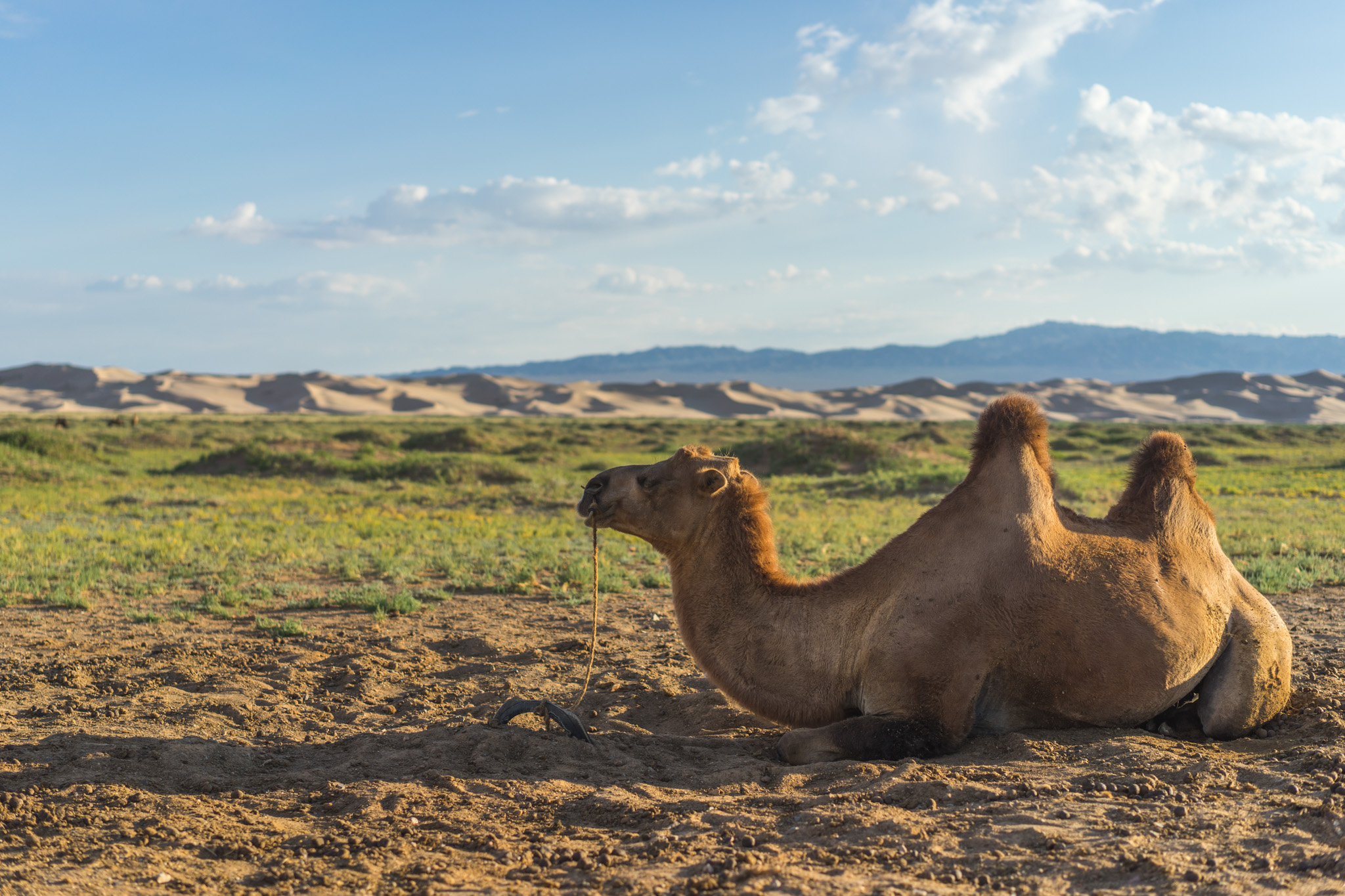 41 – Don't arrange your group tour from outside of Mongolia: It will cost a lot more. It's much easier to arrange things on the ground in Ulaanbaatar with any other travellers that you may meet.
Both of the above hostels have many tours leaving each day, so it's easy to show up and join a group that's leaving the next day.
Independent travel in Mongolia
42 – Independent travel is also possible, but much more challenging: If you want to independently backpack around Mongolia, you're gonna need your own vehicle or a lot of cash.
If you have your own vehicle (4×4, bicycle, motorbike, horse), then getting around won't be too difficult.
Most tourist sights have ger camps that you can pay to stay in, but you'll need to bring a tent and cooking supplies for the places that don't have ger camps.
If you don't have your own form of transportation, you'll need to hire a private vehicle and driver. Hiring a private vehicle will cost a couple of hundred dollars per day.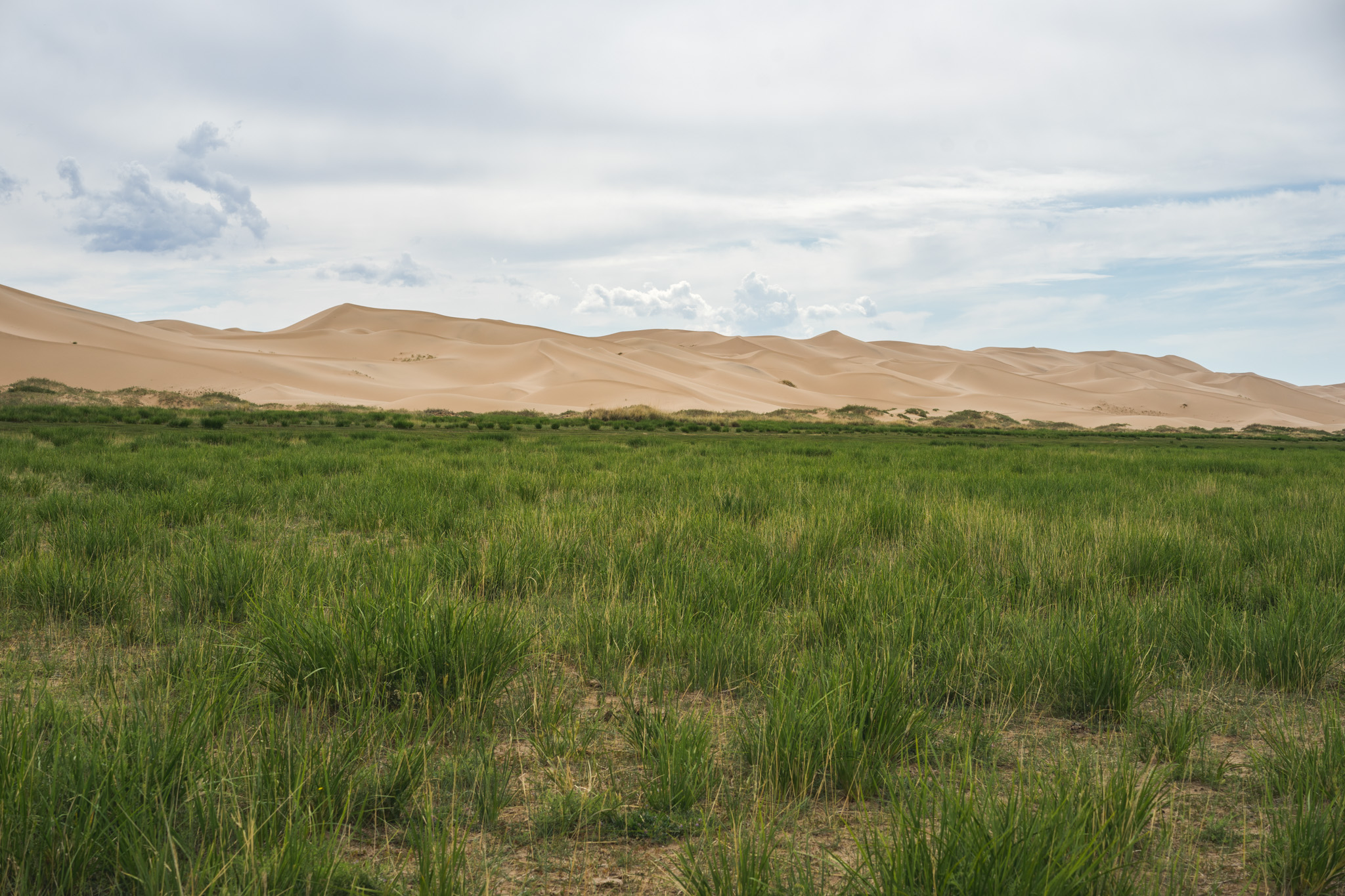 Food in Mongolia
43 – Outside of Ulaanbaatar, food in Mongolia is pretty basic: As many people still live nomadic lives in rural Mongolia, they aren't able to grow things like fruits and vegetables. Because of this, their diets still consist of mostly meat and dairy products.
Ulaanbaatar has pretty decent options for food, however. There are some good Indian, Chinese, and Korean restaurants if you want some flavour after spending time in rural Mongolia.
44 – You need to try airag when you're in Mongolia: Araig (called kumis in Central Asia) is a dairy product made from fermented horse milk. It's sour is very unique, and it's even got a light alcohol percentage due to the fermentation.
In rural parts of Mongolia, you'll see people drinking this all the time! It's served in a bowl, and if you finish your bowl you'll instantly get a refill.
45 – It can be a bit challenging to travel here as a vegetarian: In Ulaanbaatar, you'll find a few options for vegetarian-friendly food, but in rural areas don't expect locals to know what you're talking about.
If you travel on a tour, you should tell your guide in advance so they can make the appropriate accommodations.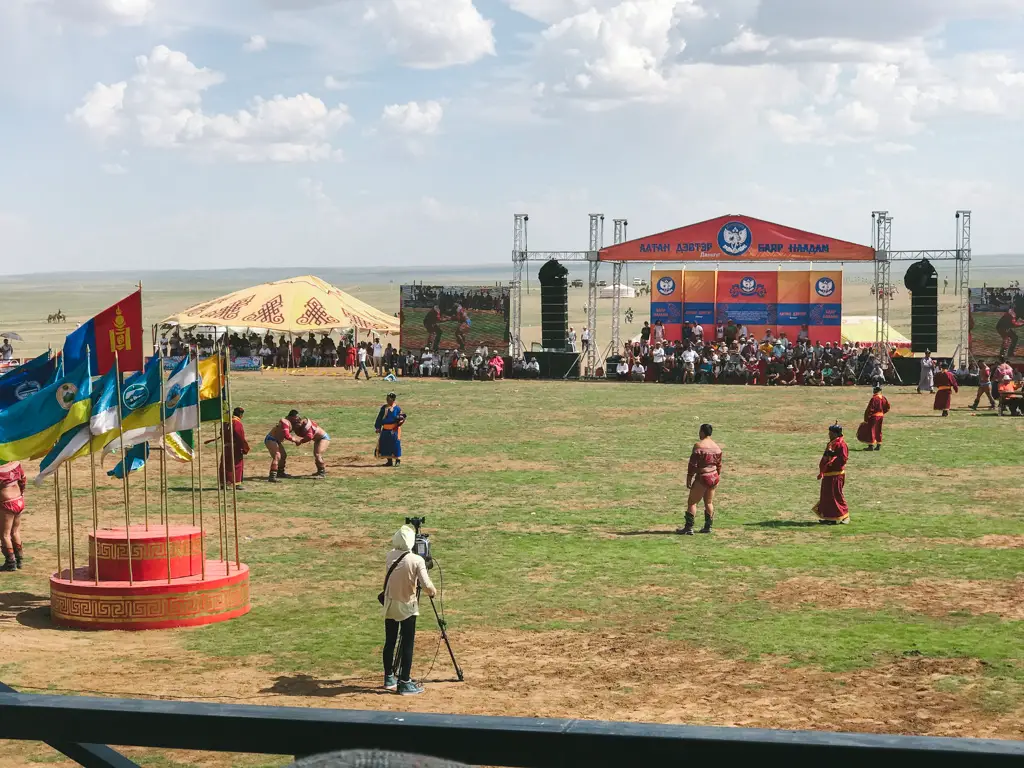 Accommodation in Mongolia
46 – In Ulaanbaatar, all sorts of accommodation are available: Ulaanbaatar is full of hotels, hostels, and guesthouses. It's up to you to choose which one you'd prefer, but hostels are usually the best bet if you also want to find people to group up with for a tour.
I'd recommend staying at the Golden Gobi hostel. I stayed here both times I was in Ulaanbaatar and arranged my tour through them and had no complaints.
47 – Rural areas have more basic accommodation: When travelling through the rural parts of Mongolia, accommodation will either be in basic homestays, ger stays, or camping. If you travel with an arranged tour, they'll sort all of this out for you. Most places like these aren't displayed online anywhere.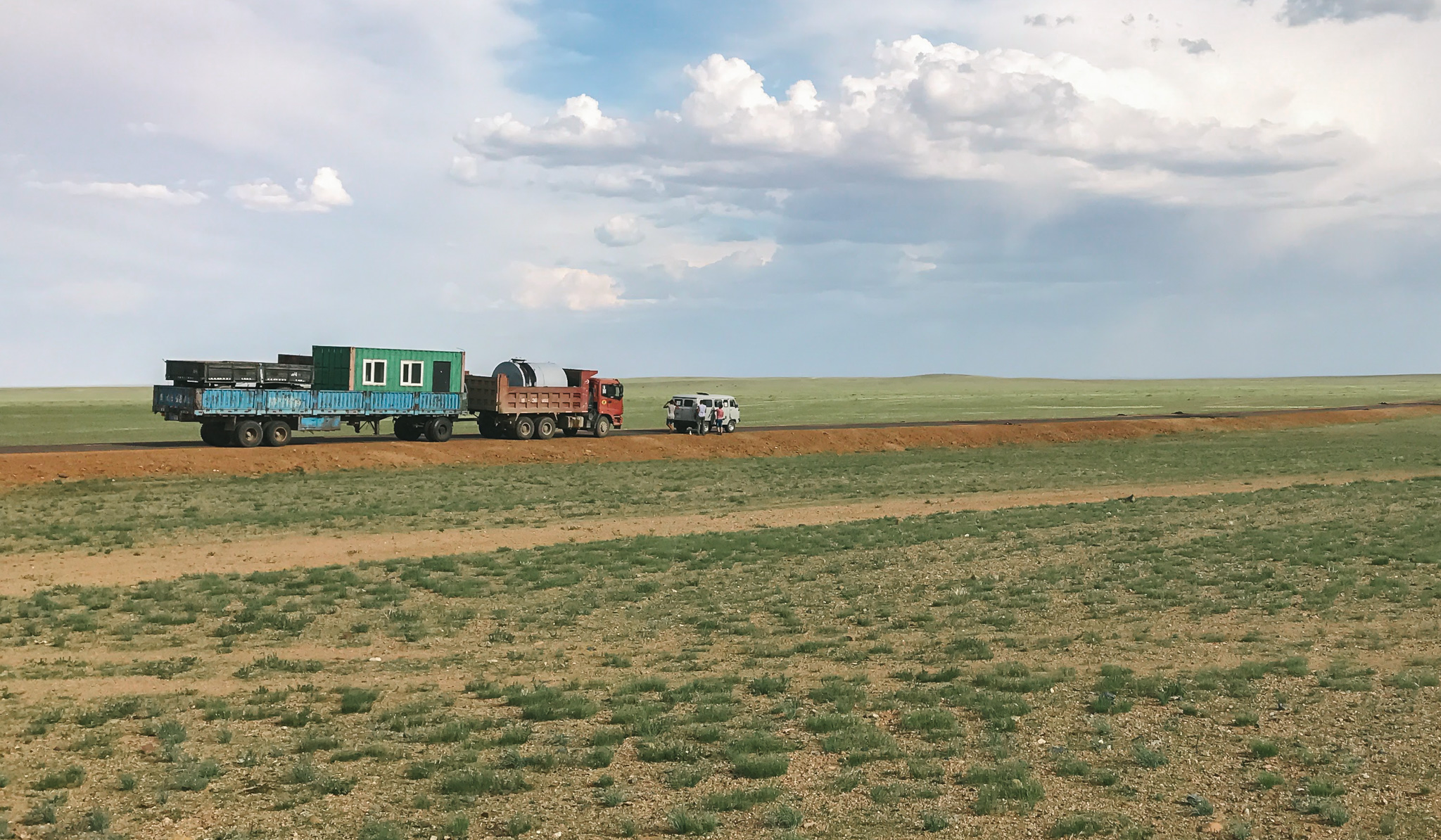 Transportation in Mongolia
48 – Getting around Mongolia takes a long time: Unless you're travelling between a large town and Ulaanbaatar, there aren't really paved roads in Mongolia. This makes getting around take forever.
49 – There is a decent bus network: There are buses running between Ulaanbaatar and all of the major towns, although these all take a long time. Getting from Ulaanbaatar to Khovd in Western Mongolia can take upwards of 40 hours.
50 – Hitchhiking is also possible: Although be prepared to be patient. Hitchhiking on main roads is doable, but if you want to go to touristy sights it will be rather difficult as there isn't any local traffic.
51 – Flying long distances is a good idea: If you want to avoid taking a 40-hour bus ride from Ulaanbaatar to Khovd, there are some domestic airlines in Mongolia that fly routes such as that one. It isn't the cheapest option, but it is your best bet if you're short on time.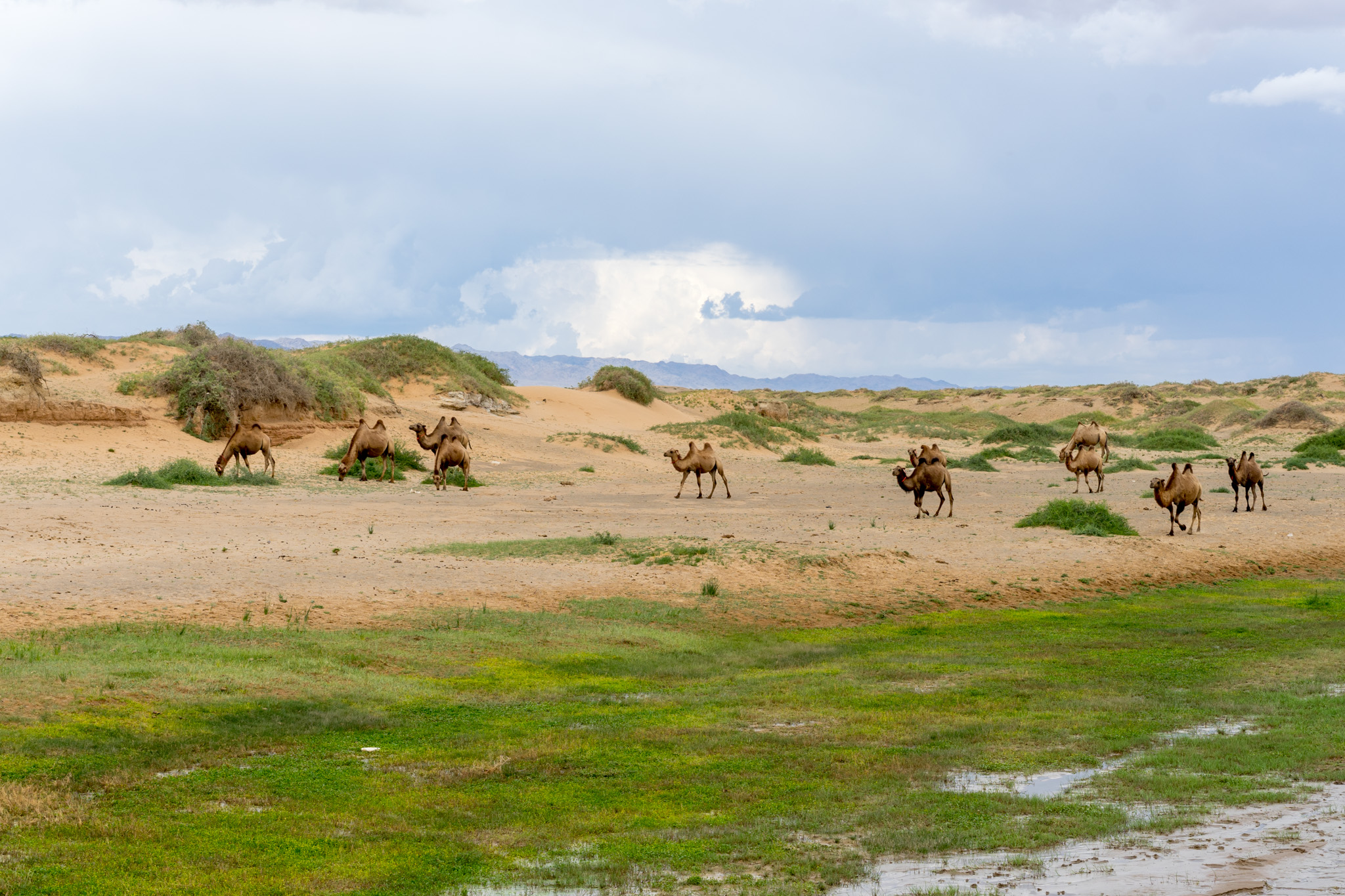 Mongolia Travel Itineraries
Mongolia 1-week itinerary
With a week in Mongolia, you'll want to stick around the Ulaanbaatar area.
Spend a couple of days in Ulaanbaatar visiting its main sights, and then head to the Gorkhi-Terelj National Park. I'd recommend spending a few nights here, you'll get to stay in a ger, try fermented horse milk, and go horseback riding.
If you arrange a driver with your hostel in Ulaanbaatar, you could also take a trip to the ancient capital of Karakorum. It's a good 5-6 hour drive from Ulaanbaatar, so plan accordingly. I'd only recommend this if you're really info Mongolian history, as there isn't much else to do in Karakorum.
Mongolia 2-week itinerary
Two weeks is the perfect amount of time to check out Ulaanbaatar, Central Mongolia, and the Gobi Desert.
A typical tour of Central Mongolia and the Gobi departing from Ulaanbaatar will take about 12 days, and you'll get to spend time in all the major sights.
For info on arranging a tour like this, see the Group tours in Mongolia section above.
The Gobi and Central Mongolia offer a perfect intro to the country and are what I'd recommend for a first-time visitor.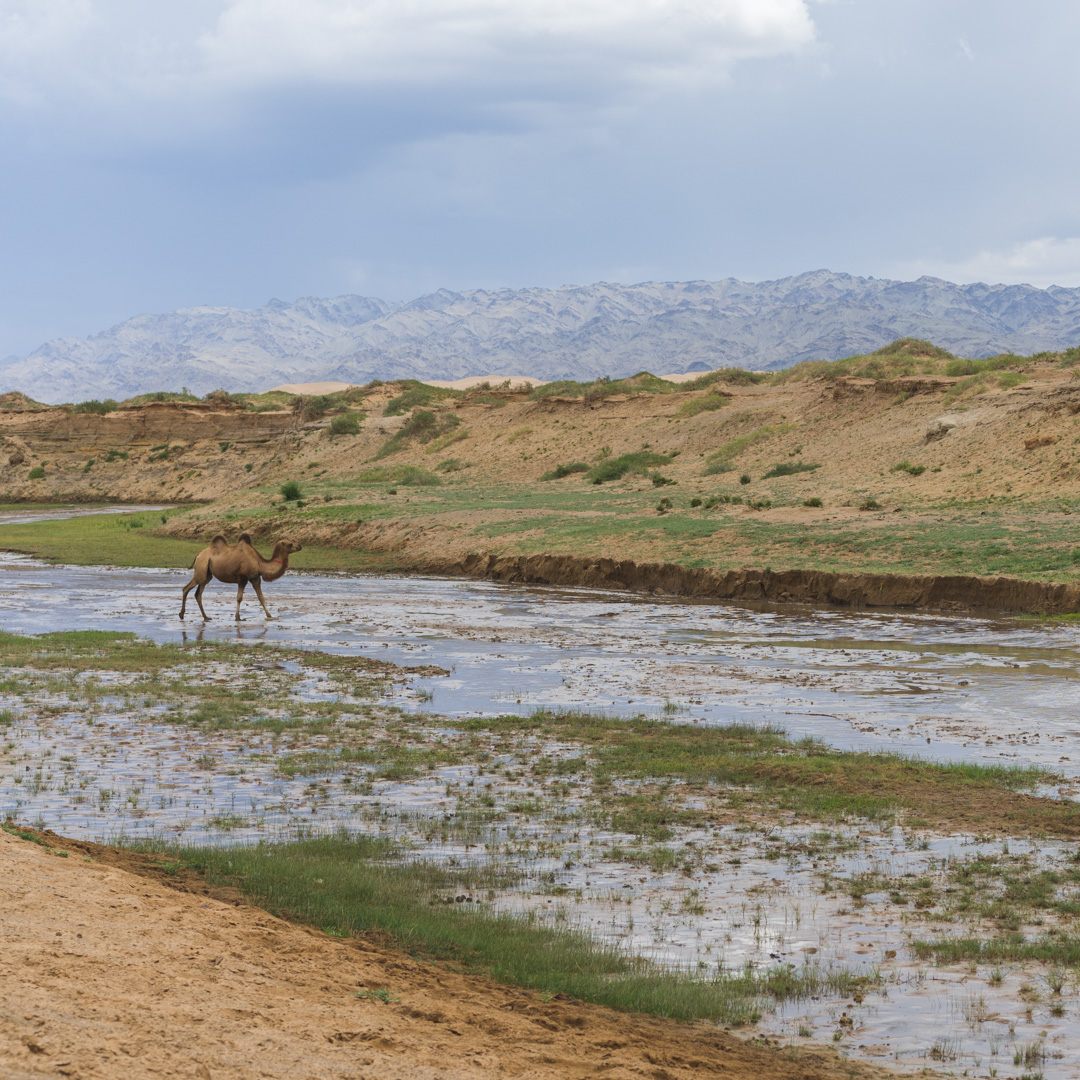 Mongolia 3-week itinerary
With three weeks, you're able to add on another region to the above itinerary. Northern Mongolia would make the most sense, as you're able to drive there pretty easily after visiting Central Mongolia.
A week in Northern Mongolia probably won't be enough time to go and visit the Tsaatan people,  so plan for a longer amount of time in the north if this is something you wish to do.
Mongolia 1-month itinerary
A month in Mongolia – I'm jealous! With this amount of time, you could make it all the way out to the western part of the country. You'll be able to go hiking in the Altai mountains and meet the Kazakh people that inhabit that area.
Western Mongolia will take up about two weeks (the exact amount of time depends on if you fly or bus there). For your other two weeks in the country, consider checking out the Gobi and Central Mongolia. You'll also probably want to plan some rest time in Ulaanbaatar.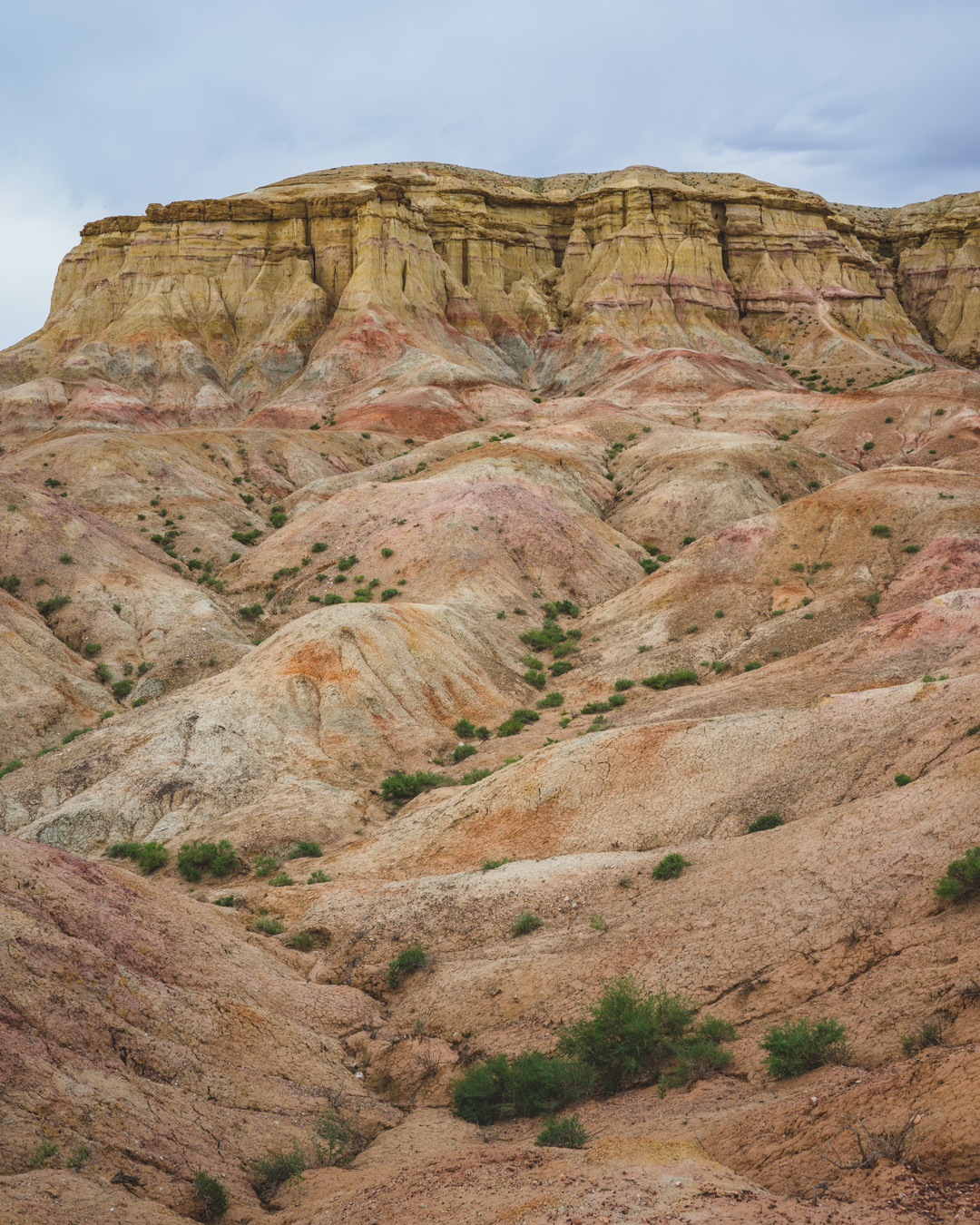 When to visit Mongolia
52 – Mongolia can be visited year-round: But.. you'll have a vastly different experience in the summer than you would have in the winter. For most people, the best time to visit Mongolia is in summer, but let me go over the pros and cons of the different seasons.
53 – What is Mongolia like in the winter?: Unless you like -30°C weather, it's probably best to avoid visiting Mongolia in the winter (November to March). If you do visit Mongolia in the winter, dress warm and you'll experience a Mongolia that few other backpackers do!
Be warned – in the winter, Ulaanbaatar becomes one of the most polluted cities on Earth due to wood-burning heating.
54 – What is Mongolia like in the spring?: In the spring  (April to May), weather can still be unpredictable and roads can be quite muddy as the snow is still melting.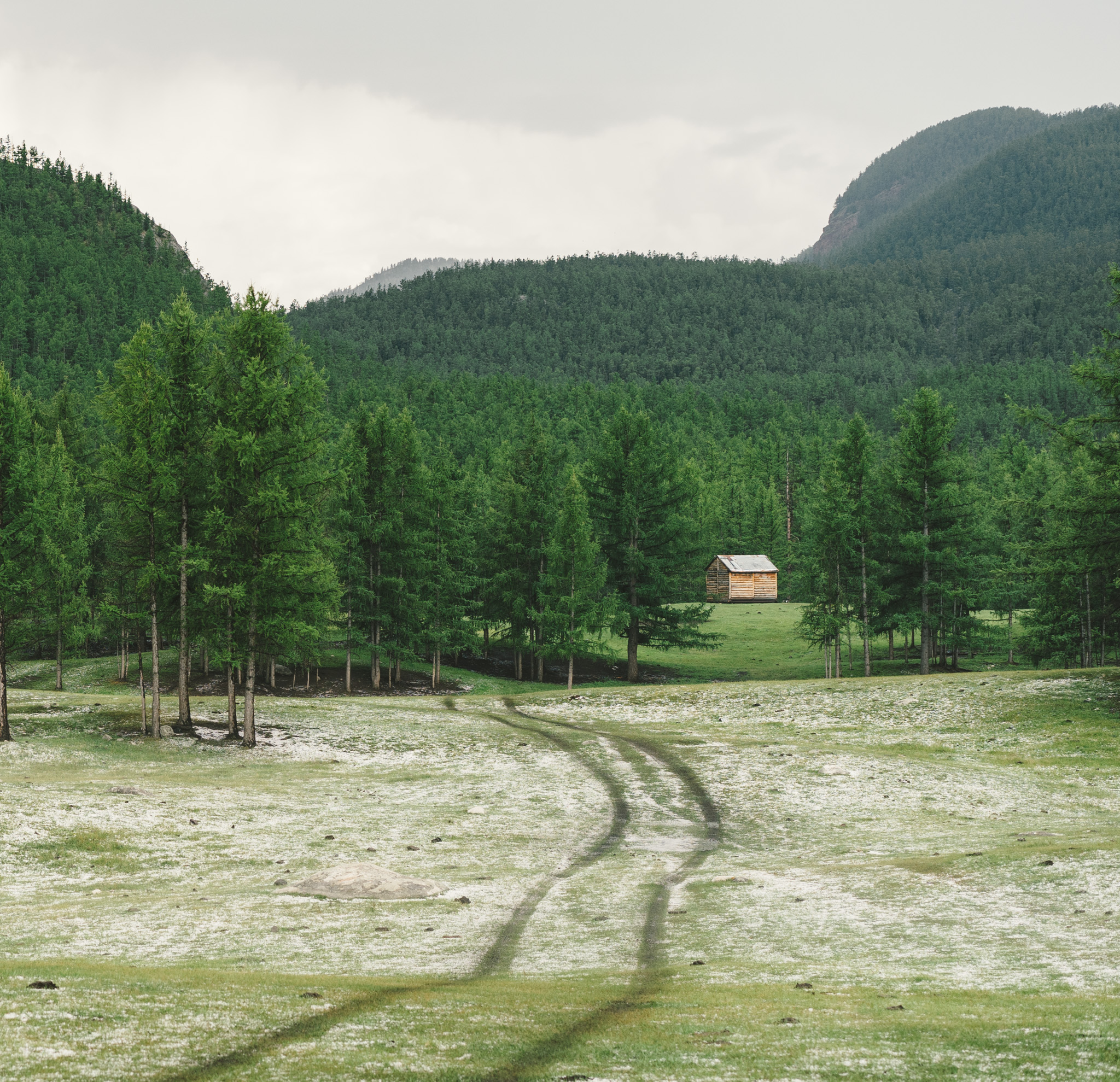 55 – What is Mongolia like in the summer?: Mongolia's summer lasts from June to August and is definitely the best time of year to visit Mongolia. In the summer, the steppes will be green and the skies will be blue (for the most part). Still, be prepared for any type of weather.
I backpacked around Mongolia in August, and when I was in the Gobi Desert climbing the Khongoryn Els sand dunes, it started pouring rain. Later on,  I was in the Orkhon Valley and we were hit with a hail storm that covered our ger in ice. Be sure to bring gear for any sort of situation.
In late July/early August, the Naadam festival takes place all over the country. It's an incredible experience that shouldn't be missed!
56 – What is Mongolia like in the fall?: In the fall temperatures begin to drop, but gorgeous fall colours help make up for it. After summer, fall is probably the best time to visit Mongolia.
If you're in Mongolia in early October, try to make it out for the Golden Eagle Festival in Ölgii.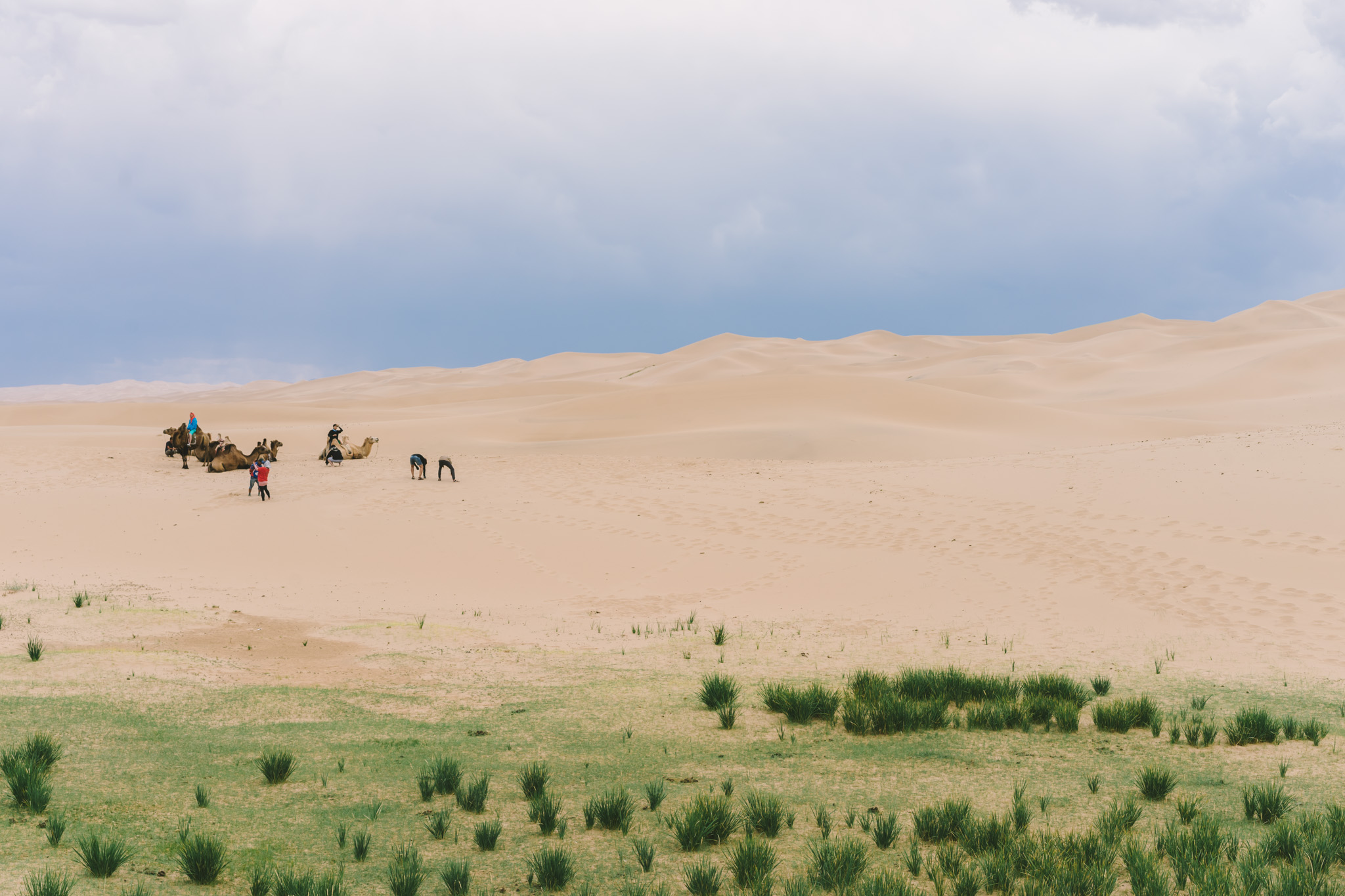 Travel Costs in Mongolia
57 – How much does it cost to backpack in Mongolia?: Well, Mongolia lies somewhere in the middle of the budget range. It's more expensive to travel in than places like Vietnam or India, but cheaper than Japan or Korea. Due to its massive size and low population, a tour is pretty much required to see anything outside of Ulaanbaatar.
To be safe, budget between $50 and $70 per day in Mongolia if you plan on taking a group tour.
If you're just visiting Ulaanbaatar, costs will be much lower. A hostel dorm bed (Again, I recommend the Golden Gobi) will be less than $10 USD, and you can eat at local restaurants for only a few dollars.
Check out the State Department Store if you need to do any shopping – they have everything from camping gear to televisions.
Internet & SIM Cards in Mongolia
58 – In the countryside, internet access is non-existent: As most of Mongolia is extremely sparsely populated, expect to be offline most of the time while you're travelling in Mongolia.
59 – What about in Ulaanbaatar and larger towns?: WiFi isn't great, but I recommend picking up a local SIM card from either MobiCom or Unitel. With one of these local SIM cards, you'll have 4G coverage in Ulaanbataar and quite a few towns around the country. You can purchase a SIM at any of the MobiCom or Unitel shops – just be sure to bring your passport.
Basic data packages are quite cheap – you can get about 10GB of data for around $5.
For detailed info about the different plans offered by the telecoms, check out the Mongolia Prepaid SIM Card Wiki.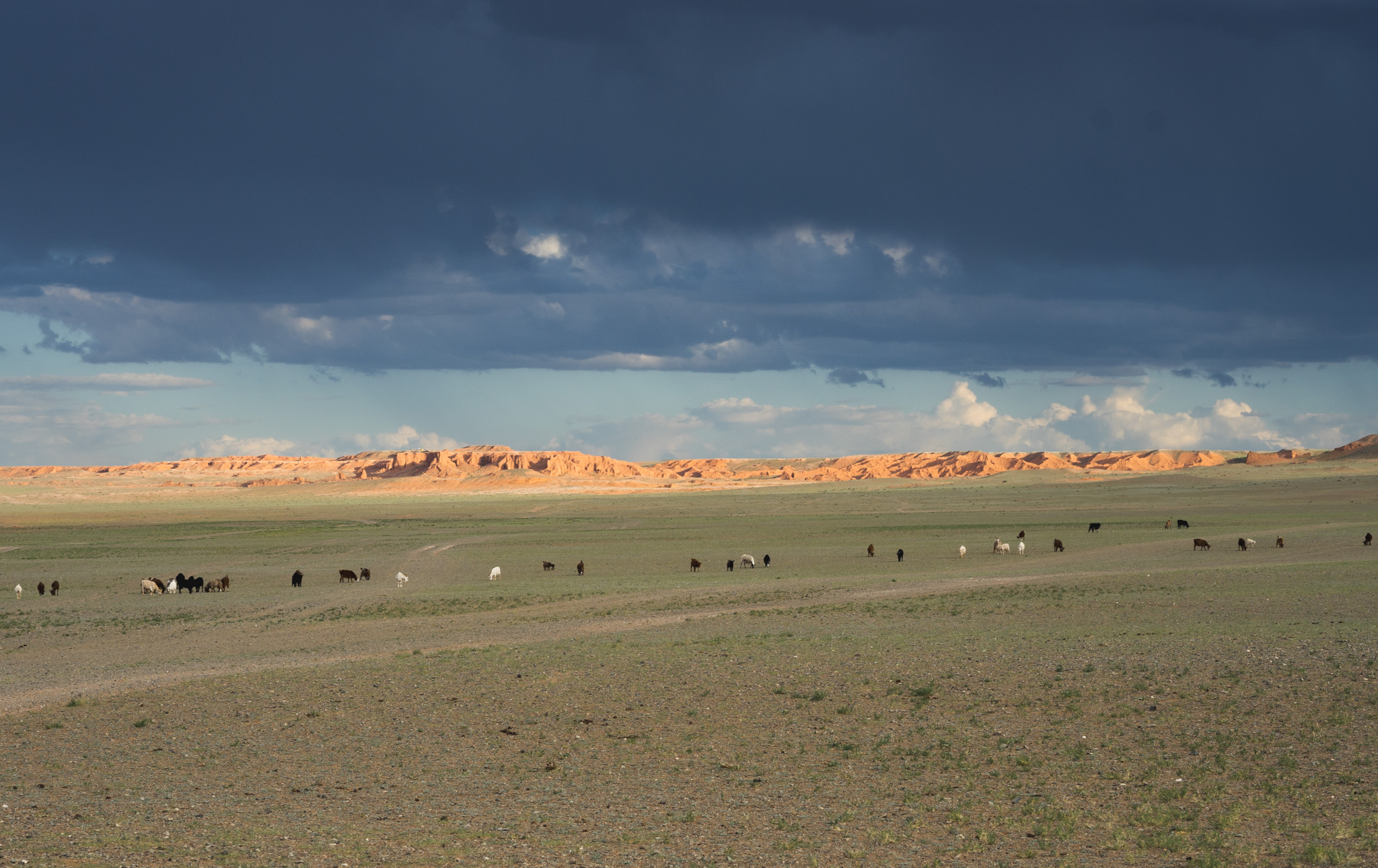 Solo Travel in Mongolia
60 – It's easy to meet other backpackers in Ulaanbaatar: Before my trip to Mongolia, I was a bit worried about going solo. I was worried that I wouldn't be able to find any other travellers who wanted to visit the same places as me, and therefore worried that I would be stuck paying a lot more money for my tour.
Fortunately, it's super easy to find people to split your tour costs with in Ulaanbaatar. As long as you don't plan on going wayyy off of the beaten path, you'll be able to find someone. Most hostels in Ulaanbaatar communicate with each other, so they'll ask the other hostels if they have anyone with your same plans and put you in contact.
Don't worry about heading to Mongolia solo – you'll be able to meet other travellers and make some new friends!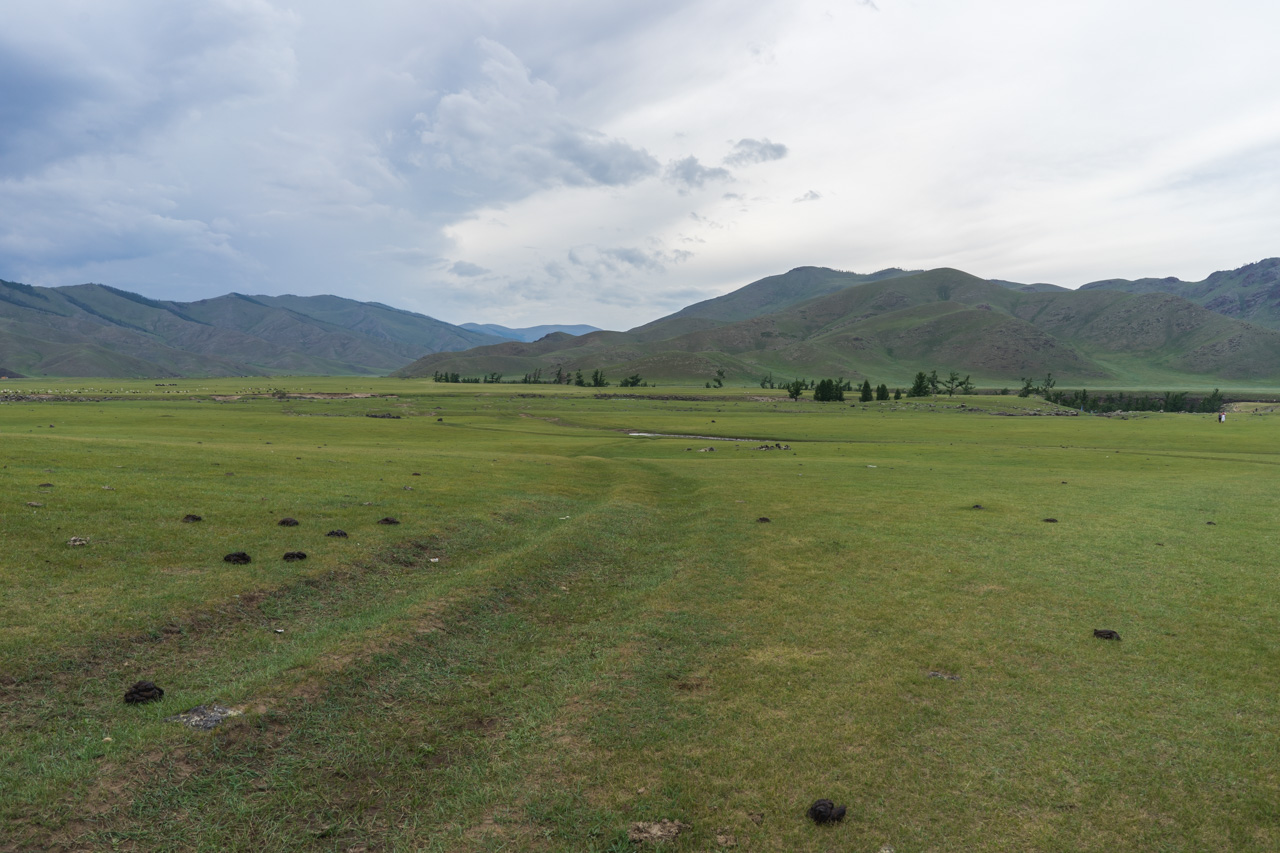 Female Travel in Mongolia
61 – Mongolia is a great destination for female travellers: Mongolia is a safe destination for female travellers, and you'll definitely find plenty of others there.
You'll need to be careful to dress somewhat conservatively and follow the female safety practices that you would anywhere else. Avoid heading out alone in the dark (in Ulaanbaatar), and you will be fine.
Here's some great info on female travel in Asia – be sure to check it out if it'll be your first time in Asia.
Travelling in Mongolia Wrap-Up
And that's it for my guide to travelling in Mongolia! I hope this helped you plan your Mongolia adventure.
If you've got any questions about backpacking in Mongolia, feel free to ask me!
Remember to check out my guide to getting from Beijing to Ulaanbaatar, if you're planning on taking that route.
I've also got a few other comprehensive backpacking guides – feel free to check them out if you're planning a trip!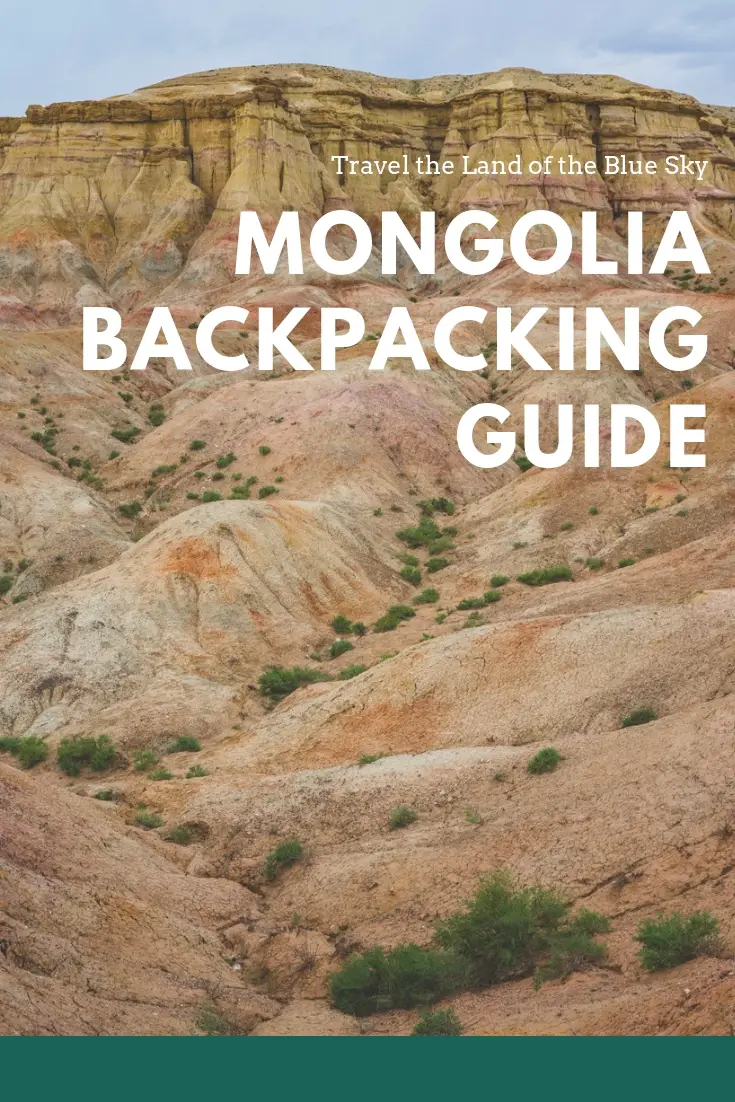 Yay transparency! There are affiliate links in this guide. If you book or buy something using my links, I'll make a bit of money at no extra cost to you.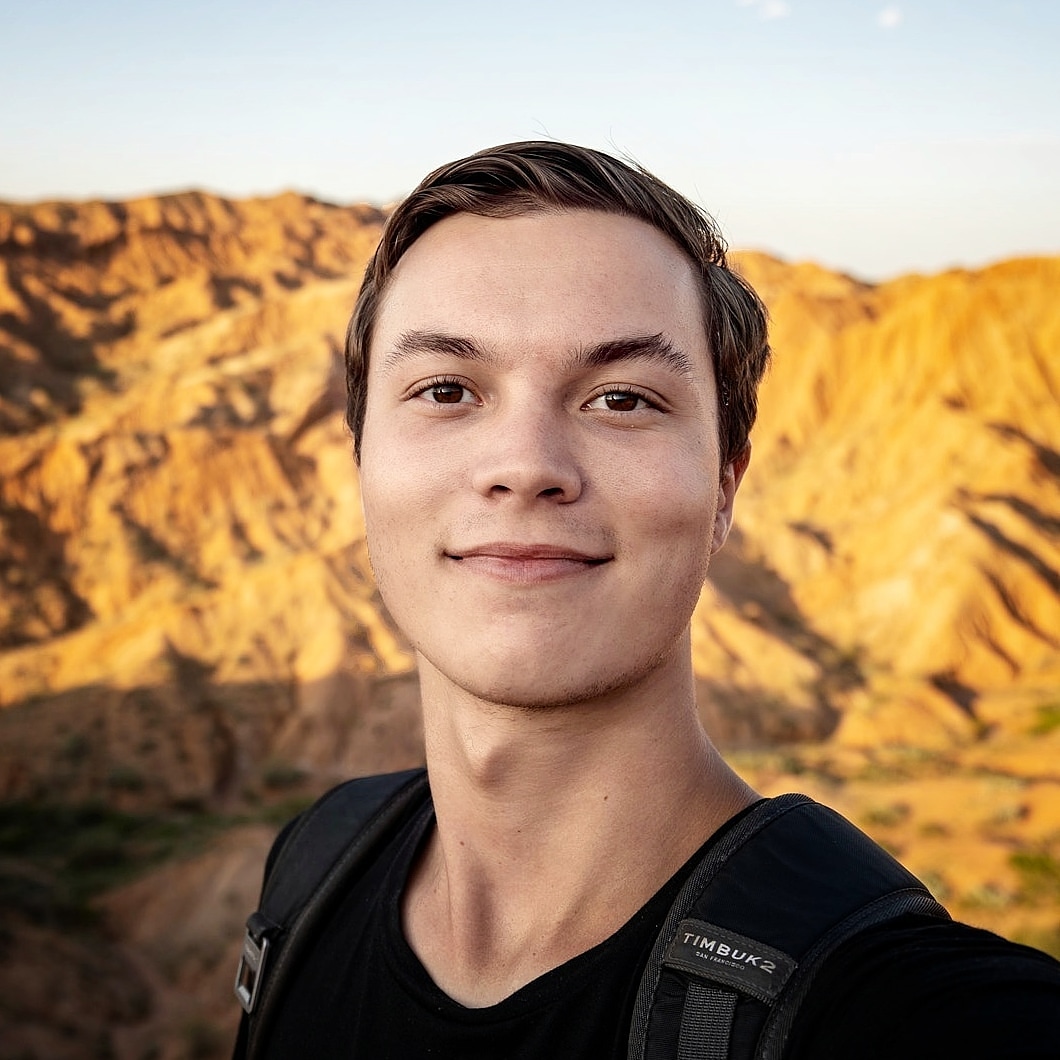 21-year old Canadian dude who loves to visit off-the-beaten-path places, climb tall mountains, and try delicious foods.