Welcome to China – one of my favourite countries on Earth.
China is an extremely beautiful and diverse country, and you could spend years travelling around it and still not see everything.
I've spent over 3 months total backpacking around China, and have learned a lot about the country.
In this post, I've created an awesome 2 to 4-week travel itinerary for China to help you plan your trip. Let's get right into it!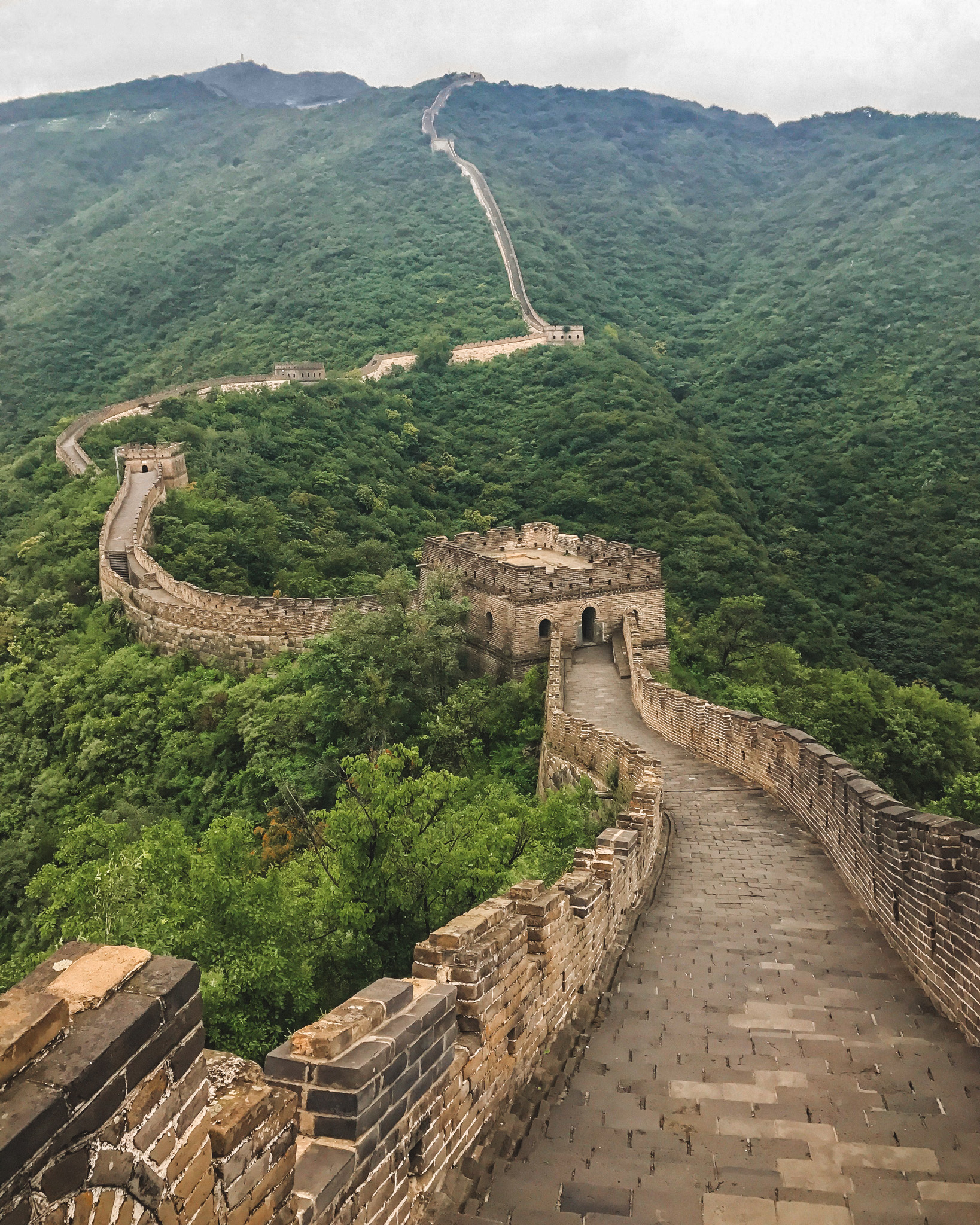 A 2-Week China Itinerary
Beijing (Days 1 to 4)
Beijing is a city full of interesting history and delicious food making it the perfect place to start off your China itinerary.
With four days in Beijing, you'll have time to check out the Forbidden City and Tiananmen Square, the Summer Palace, and even make it out for a trip to the nearby Great Wall. If you really want to be adventurous, you can even try camping on the great wall.
Be sure to try out some Peking duck and spend some time exploring the city's hutongs.
Where to stay in Beijing
There are countless hostels and hotels in Beijing. I stayed at the Leo Hostel and highly recommend it. It's in a great location, and has a nice common area to meet other travellers.
Getting around Beijing
Beijing has an extensive metro system, and I used it to get everywhere. Many of the main tourist sites are located within walking distance of Tiananmen Square.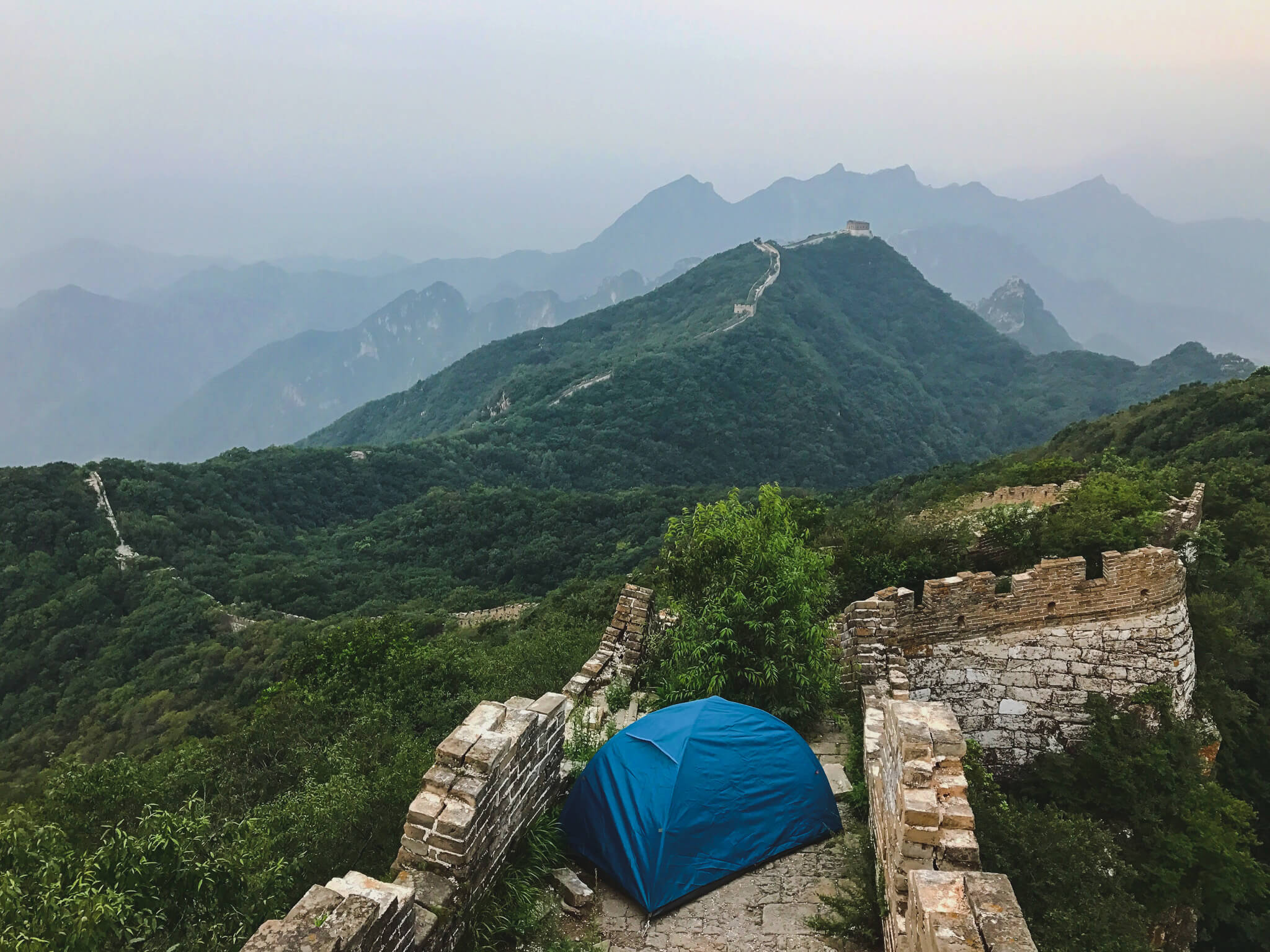 Xi'an (Days 5 to 7)
Xi'an is the Eastern end of the Silk Road and home of the famous Terracotta Warriors.
The city is also home to a large Muslim Quarter that's filled with delicious street food. You seriously can't miss the food here, it's some of the best in all of China. I recommend visiting in the evening, it'll be packed with vendors and people and you'll definitely have a good time.
Xi'an also has a 13.7-kilometre city wall surrounding the city center, and biking around it was a highlight of my time there. You can rent bikes at booths on the wall for 45¥ per 3 hours.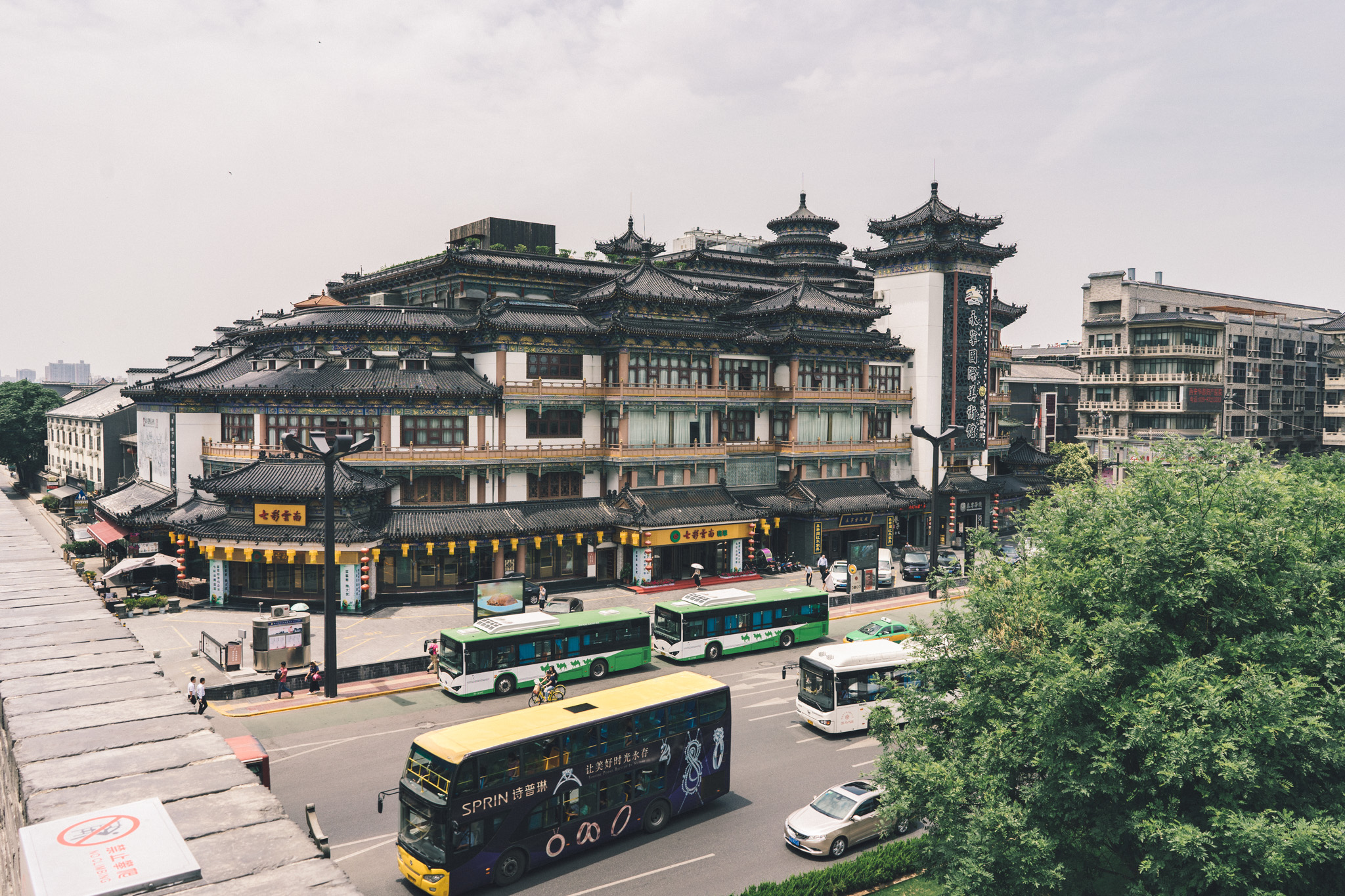 Getting to Xi'an from Beijing
China has the world's largest high-speed rail network, so why not check it out? A ride between Beijing and Xi'an on the HSR will take 5 or 6 hours. If you want to save some cash, take an overnight hard sleeper train.
Where to stay in Xi'an
Most of the main sites (other than the terracotta warriors) are inside the city walls, so choose a place to stay located inside the walls. I stayed at the Hantang Inn and loved it. There's a delicious and cheap BBQ restaurant right across the street that I ate at a few too many times 🙂
Getting around Xi'an
Most attractions are located inside the city walls, so walking is the best way to get around. To visit the terracotta warriors, you'll need to take a one hour ride on tourist bus line 5 from the east square of the Xi'an Railway Station. The city also has a metro system that can be useful for getting to certain places.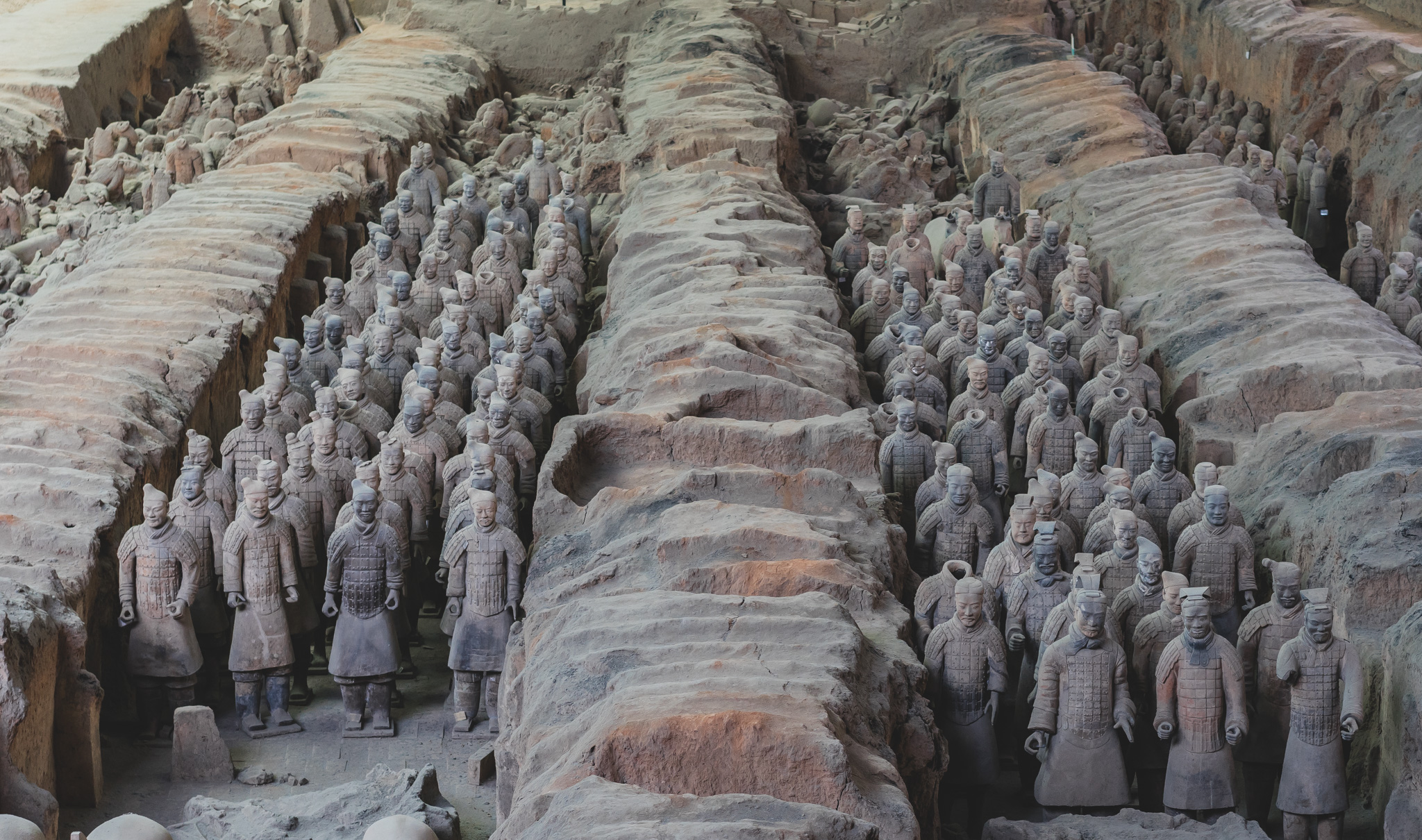 Chengdu (Days 8 to 10)
Chengdu is my favourite city in China – you definitely can't miss it.
It's known for two things – pandas and spicy food. But, Chengdu is also just a pleasant city to hang out in. People in Chengdu are a bit more "chill" than the rest of China, and the city has growing cafe and art scenes.
The Panda Research Base is accessible by a short metro and bus ride combo. You should try to visit early in the morning, as that is when the pandas are most active. Another good day trip is the Leshan Buddha, which is only 1 hour away by high-speed rail. Make sure to try hot pot while you are in Chengdu.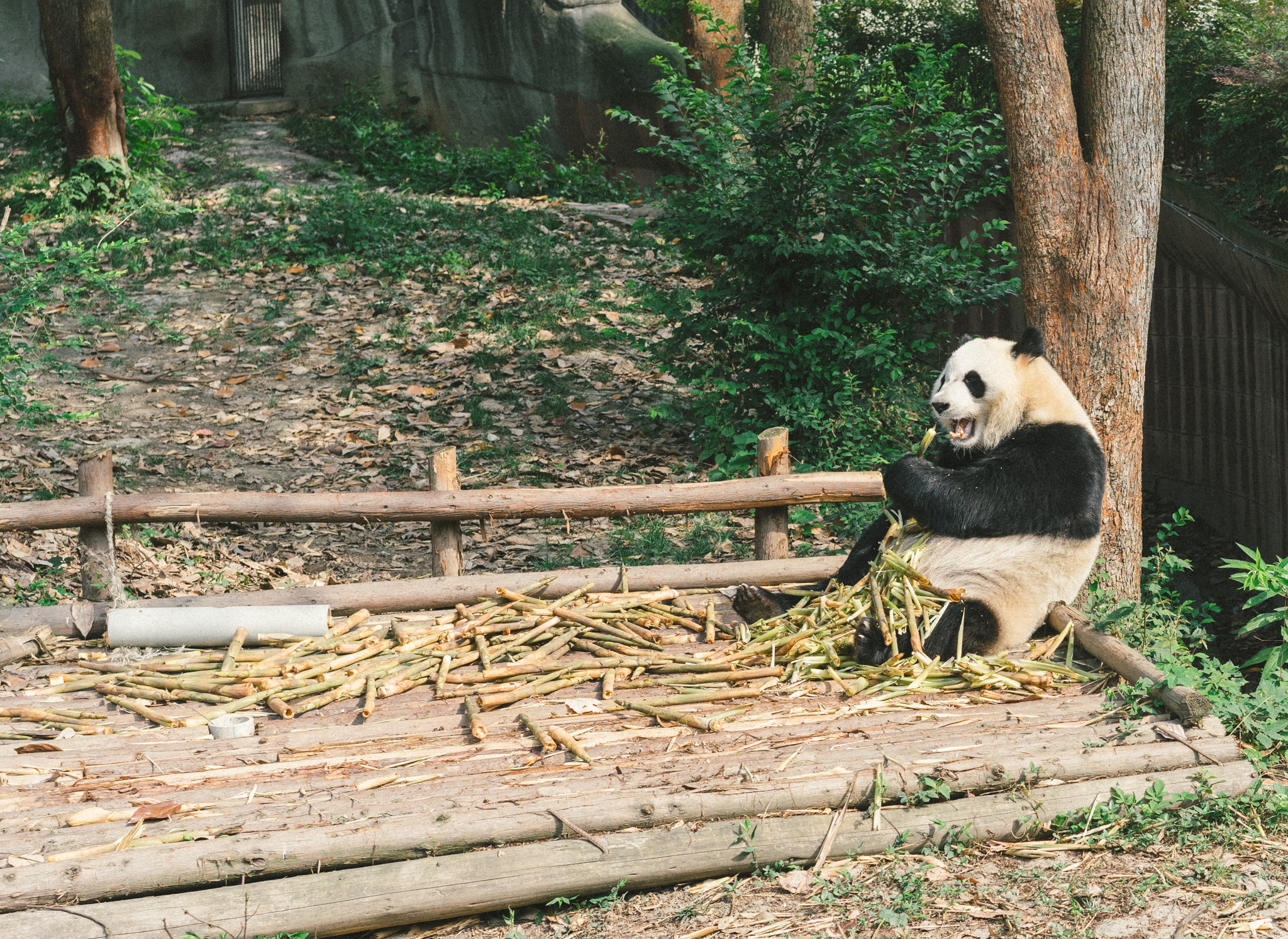 Getting from Xi'an to Chengdu
I recommend taking the train. You can take a 3-4 hour high-speed train for about $40.
Where to stay in Chengdu
I recommend the Flipflop Hostel – it has a great downtown location and friendly staff. I made some great friends here!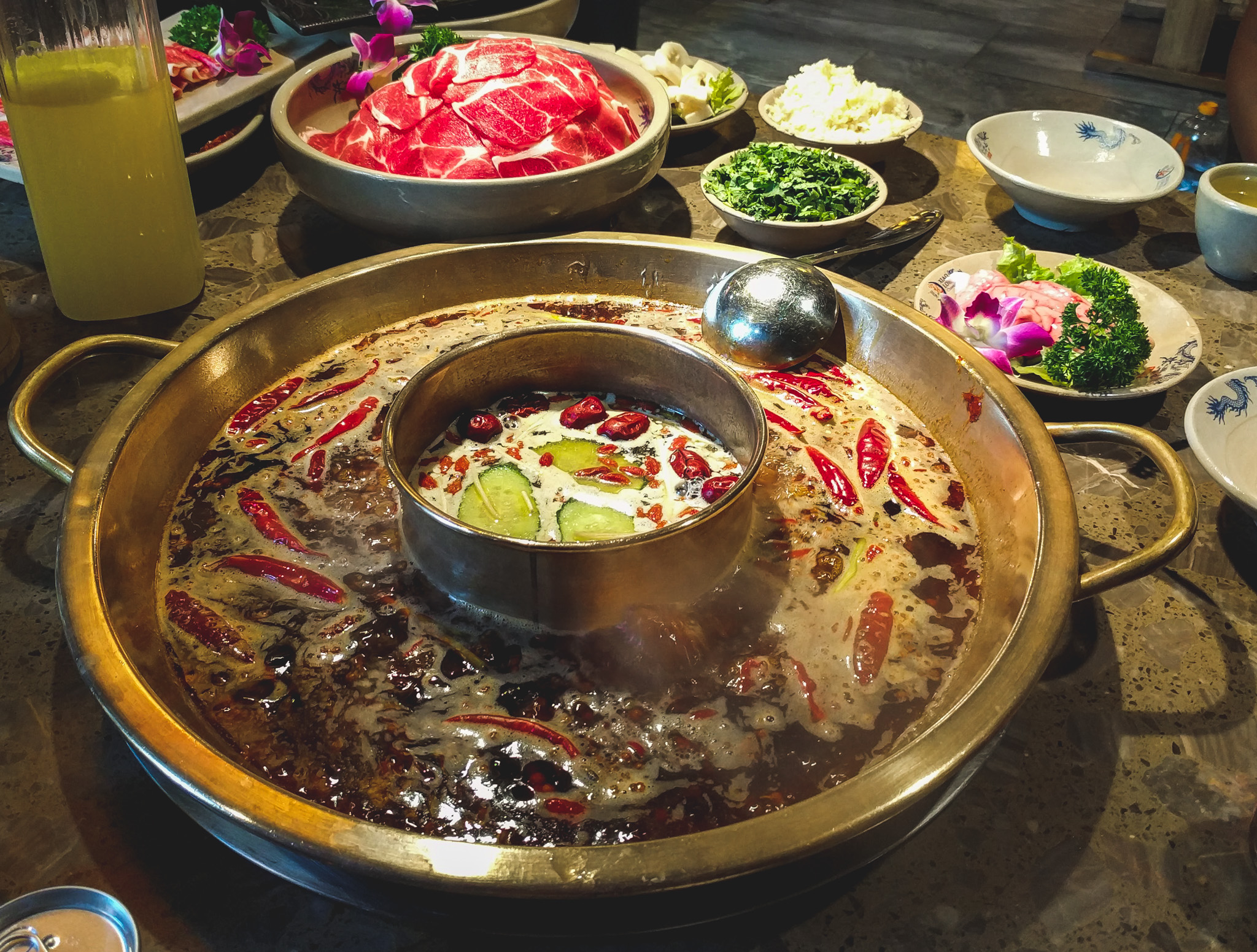 Yangshuo (Days 11 to 14)
Yangshuo is a stunning destination and a must-have on any China backpacking itinerary. It's a very popular destination for both domestic and foreign travellers, so there's a ton of tourist infrastructure that makes visiting easy. Yangshuo itself is a pretty big and busy town now, so if you're looking for a more relaxing time, check out the nearby Xingping village.
In Yangshuo, rent a bicycle or electric scooter and do some riding around the beautiful countryside, take a boat ride on the incredible Li River, and climb one of the karst pillars for incredible views of the area.
Getting to Yangshuo from Chengdu
Getting to Yangshuo from Chengdu is pretty simple. Yangshuo now has an HSR station, and there are direct trains there from Chengdu. The journey will take about 7 hours, and there are a number of different trains per day.
Where to stay in Yangshuo
I stayed at the Wada Hostel and enjoyed its very central location. Consider also checking out the rooftop bar at Monkey Jane's hostel while you're in Yangshuo.
Things to do in Yangshuo
In Yangshuo, rent a bicycle or electric scooter and do some riding around the beautiful countryside, take a boat ride on the incredible Li River, and climb one of the karst pillars for incredible views of the area.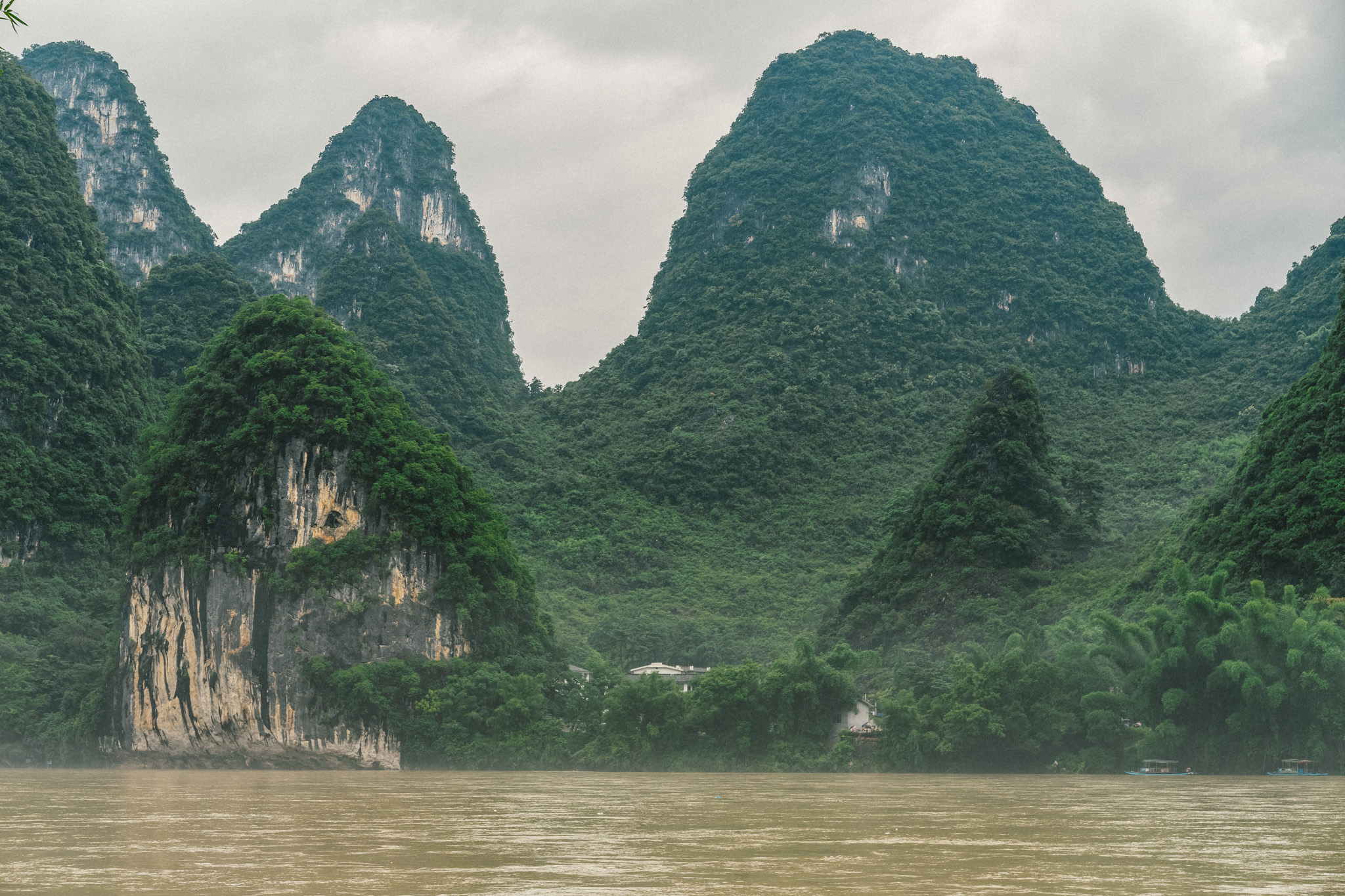 A 3-Week China Itinerary
Beijing – Xi'an – Chengdu (Days 1-10)
The first 10 days of this itinerary are the same as the 2-week itinerary outlined above. Check it out for the details.
Shangri-La (Days 11 and 12)
Shangri-La is a historically Tibetan town located in northwestern Yunnan. The town has a beautiful monastery and an old town that's been mostly rebuilt after a devastating fire in 2014. At a little over 3000 meters in altitude, you'll definitely feel a bit short of breath walking around town.
Check out my post on travelling in the Tibetan parts of China without a tour for some more info on the Tibetan parts of China that are easily accessible.
Getting to Shangri-La from Chengdu
With a short amount of time, the only way to get between the two is by plane. There are daily flights with both China Eastern and Tibet Airlines, taking about 2 hours. I would fly to Shangri-La on day 11 and spend the afternoon of day 11 and all of day 12 visiting the sites.
There is an alternative overland route from Chengdu to Shangri-La, that takes you through some seriously remote Tibetan parts of Sichuan. Unfortunately, this route takes a little more time than we have, but if you're able to give yourself an extra week in China, I highly recommend checking out my guide to travelling overland from Chengdu to Shangri-La.
Where to stay in Shangri-La
Tavern 47 was a nice hostel. They have cool Tibetan-style decor and great breakfasts.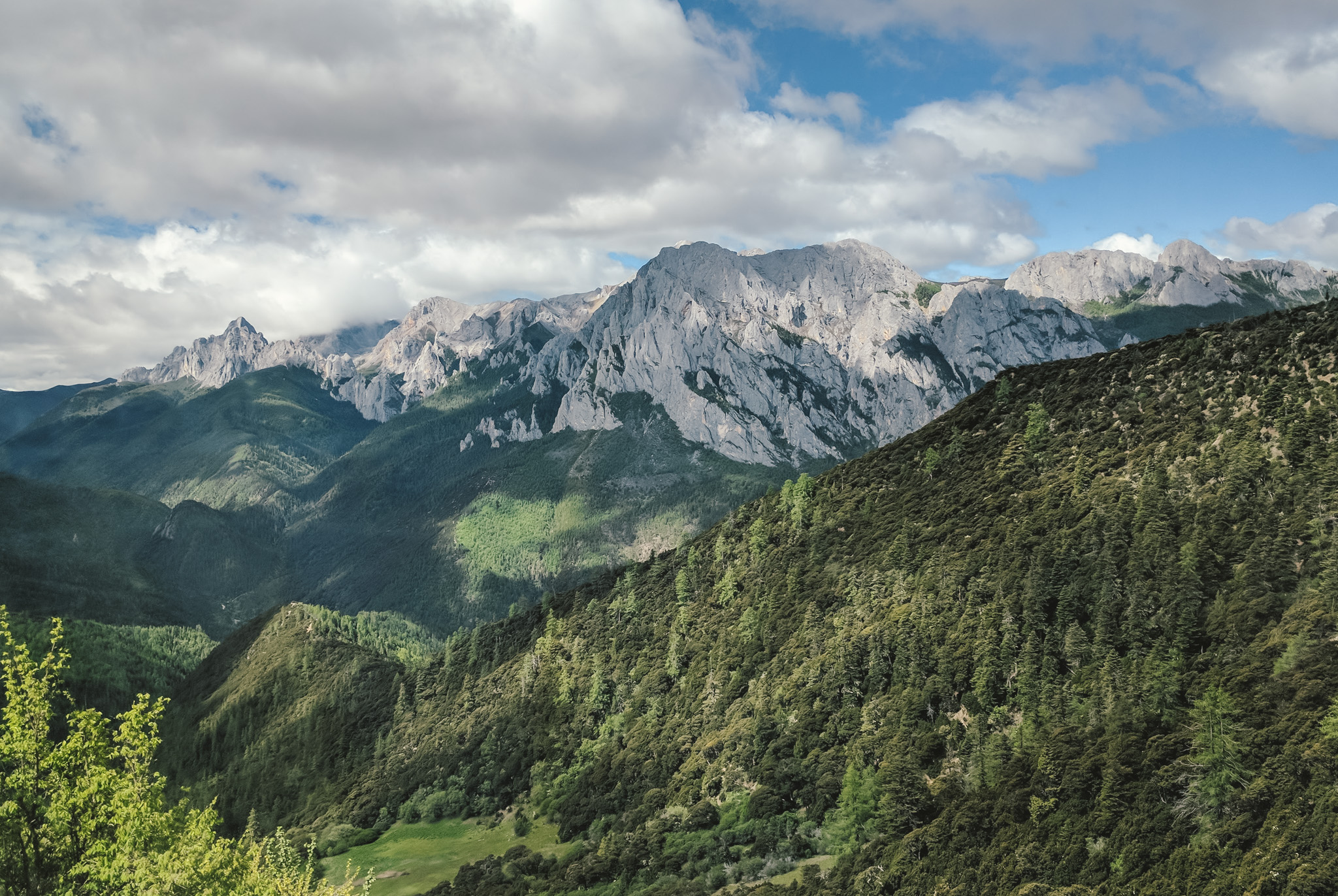 Tiger Leaping Gorge (Days 13 and 14)
Tiger Leaping Gorge is one of the most insane landscapes in China. There's a trail running along the northern side of the gorge that typically takes two days to complete. Check out this page on WikiVoyage for more info on the Tiger Leaping Gorge hike.
Getting to Tiger Leaping Gorge from Shangri-La
The hike starts in Qiaotou, which is 3 hours by bus from Shangri-La. Leave Shangri-La early enough so you are able to hike to the halfway guesthouse that same day.
Where to stay in Tiger Leaping Gorge
You'll need to spend one night in the gorge if you choose to do the two-day hike, but don't worry, there are plenty of comfortable guesthouses near the middle of the hike. The Halfway Guesthouse is the most popular, and it's got one of the most incredible squat toilet views you'll ever have the pleasure of seeing 😉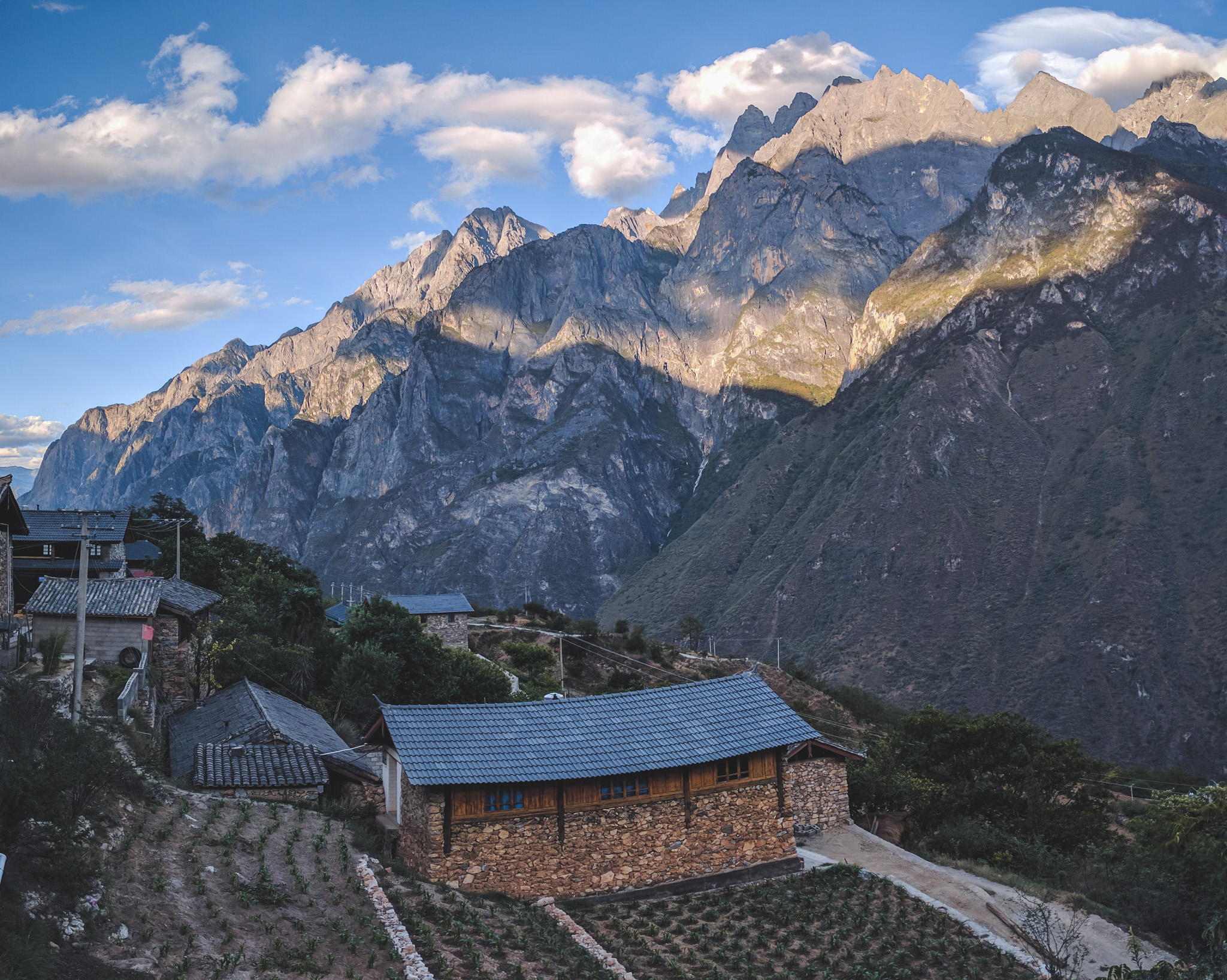 Dali (Days 15 and 16)
There are very few places in China that have a real South East Asia 'backpacker vibe', and Dali is one of them. It's home to an impressive old town, countless cafes and bars, and beautiful natural surroundings. In Dali, I recommend visiting the Three Pagodas and renting an electric scooter to ride the road along Erhai Lake (but please wear a helmet).
Getting to Dali from Tiger Leaping Gorge
Getting to Dali will require a quick transfer in Lijiang (another popular destination, but very touristy). From Tiger Leaping Gorge to Lijiang, it's a three-hour bus ride. Lijiang to Dali can be done via bus or train – your choice. The train will be slightly faster, but since you're getting to Lijiang by bus, it may be easier to just take another bus.  The train will take about two hours, whereas the bus will take three.
Where to stay in Dali
The Jade Emu is an awesome place to stay. They have a great common area with a pool table, ping pong, foosball, and darts. There's even a bookshop next door that sells books in English!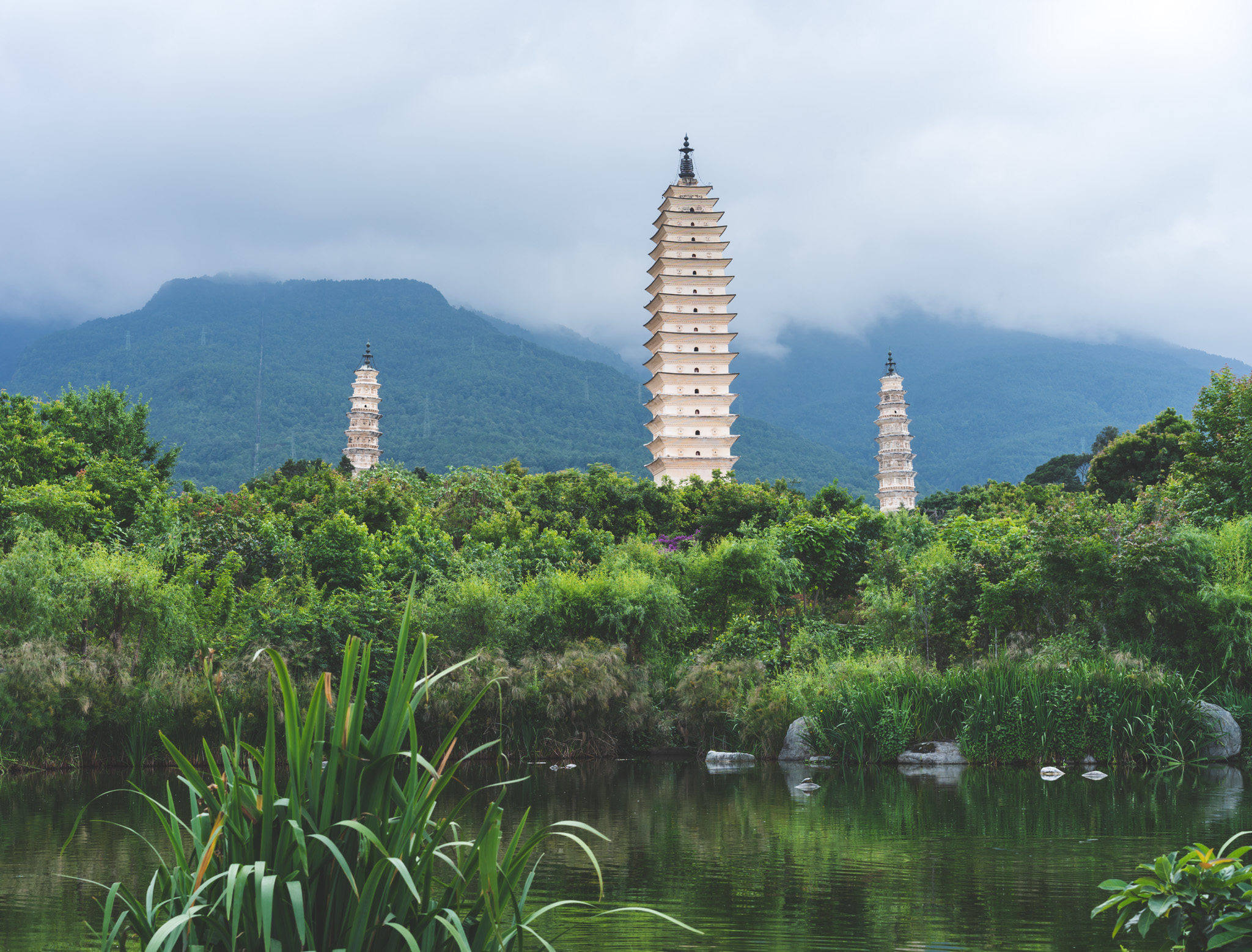 Travel to Yangshuo (Day 17)
From Dali, it's a bit of a trek to Yangshuo, but it's doable in a single long day if you're up for it. You'll need to transfer in Guilin.
Getting from Dali to Guilin
In the morning, take a two-hour high-speed train to Kunming. Next take an early afternoon high-speed train from Kunming to Guilin, which will take four and a half hours. Spend the night in Guilin, or continue onto Yangshuo if you're up for it.
Getting to Yangshuo from Guilin
Getting to Yangshuo from Guilin is very easy – there are extremely frequent busses and the ride is only one hour. You can also take a river cruise for more money, but I didn't bother. The river cruises are popular amongst domestic tourists.
Yangshuo (Days 18-21)
Wrap up your 3 weeks in China with a few days in Yangshuo! See the 2-week itinerary for more details on where to stay and things to do in Yangshuo.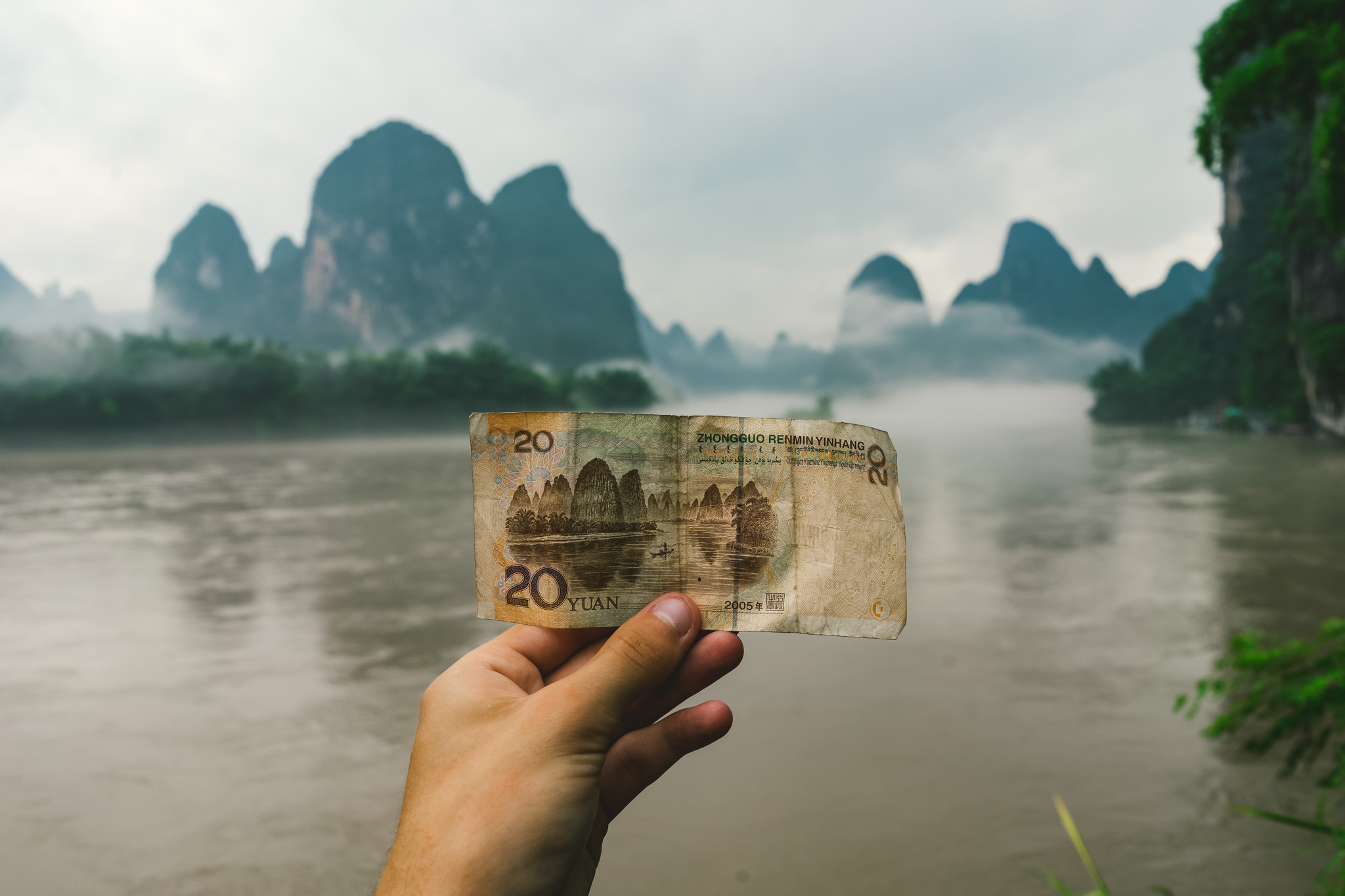 A 4-Week China Itinerary
Days 1 to 21: Same as above
Follow the 3-Week itinerary for the first part of your month in China.
Hong Kong (Days 22-25)
Hong Kong needs no introduction – it's a massive, globalized city that one could spend a lifetime in and not finish exploring it. Hong Kong feels very different from the rest of China due to its history. Clerks in 7/11 speak English, and everything costs a whole lot more. Hong Kong is definitely worth visiting if you haven't been before, but if you have, consider checking out the nearby Chinese megacities of Guangzhou and Shenzhen.
Visa note: To enter Hong Kong, you have to "leave" China (on your passport). This means that if you have a single-entry Chinese visa, you won't be able to enter again without getting a new one. If you still want to spend more time in China, consider skipping Hong Kong and visiting Guangzhou and Shenzhen.
Getting to Hong Kong from Yangshuo
With the recent opening of the Hong Kong – Guangzhou high-speed rail line, getting between Yangshuo and Hong Kong has never been easier. Simply take a high-speed train from Yangshuo to Guangzhou and then transfer onto another train from Guangzhou to Hong Kong. The overall travel time will be about four and a half hours. Check out Travel China Guide for a detailed schedule.
Where to stay in Hong Kong
I stayed at the Causeway Bay Yesinn hostel, it's a nice hostel located right downtown. It's located only two minutes from a metro station, and there are so many restaurants and shops around.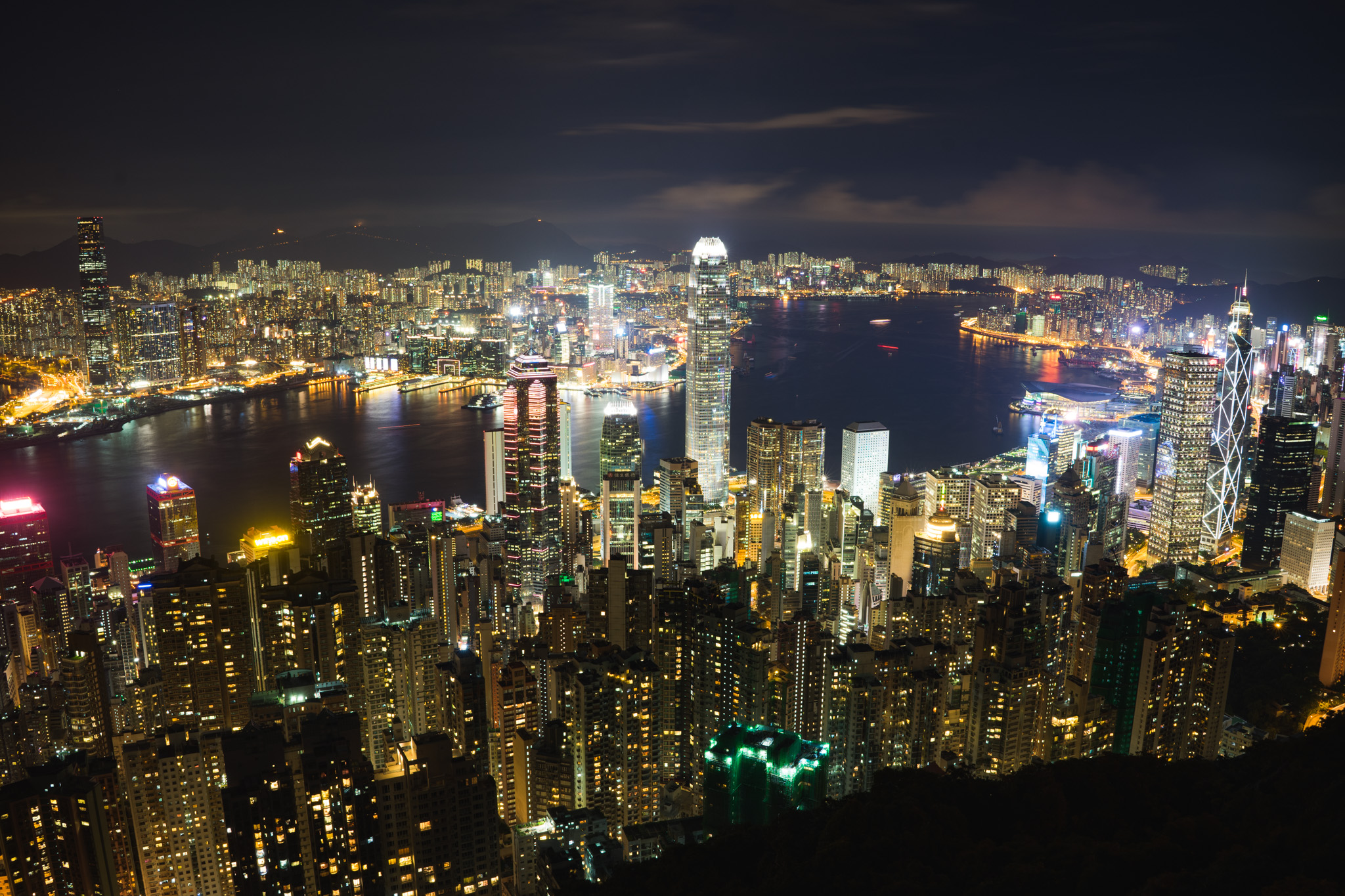 Shanghai (Days 26 to 28)
The last stop on this itinerary is my favourite Chinese city. Shanghai has an endless amount of things to do, foods to eat, and people to meet. Not including Hong Kong, Shanghai is by far the most westernized Chinese city, and people living in Shanghai are open-minded. When in Shanghai, spend some time checking out its cool art scene, nightlife, and parks. Take a trip to the top of the Shanghai Tower (world's second tallest building) for some insane views of the city.
Also consider a day trip to one of Hangzhou, Suzhou, or even Nanjing. They're all incredible cities and are very accessible from Shanghai via high-speed rail.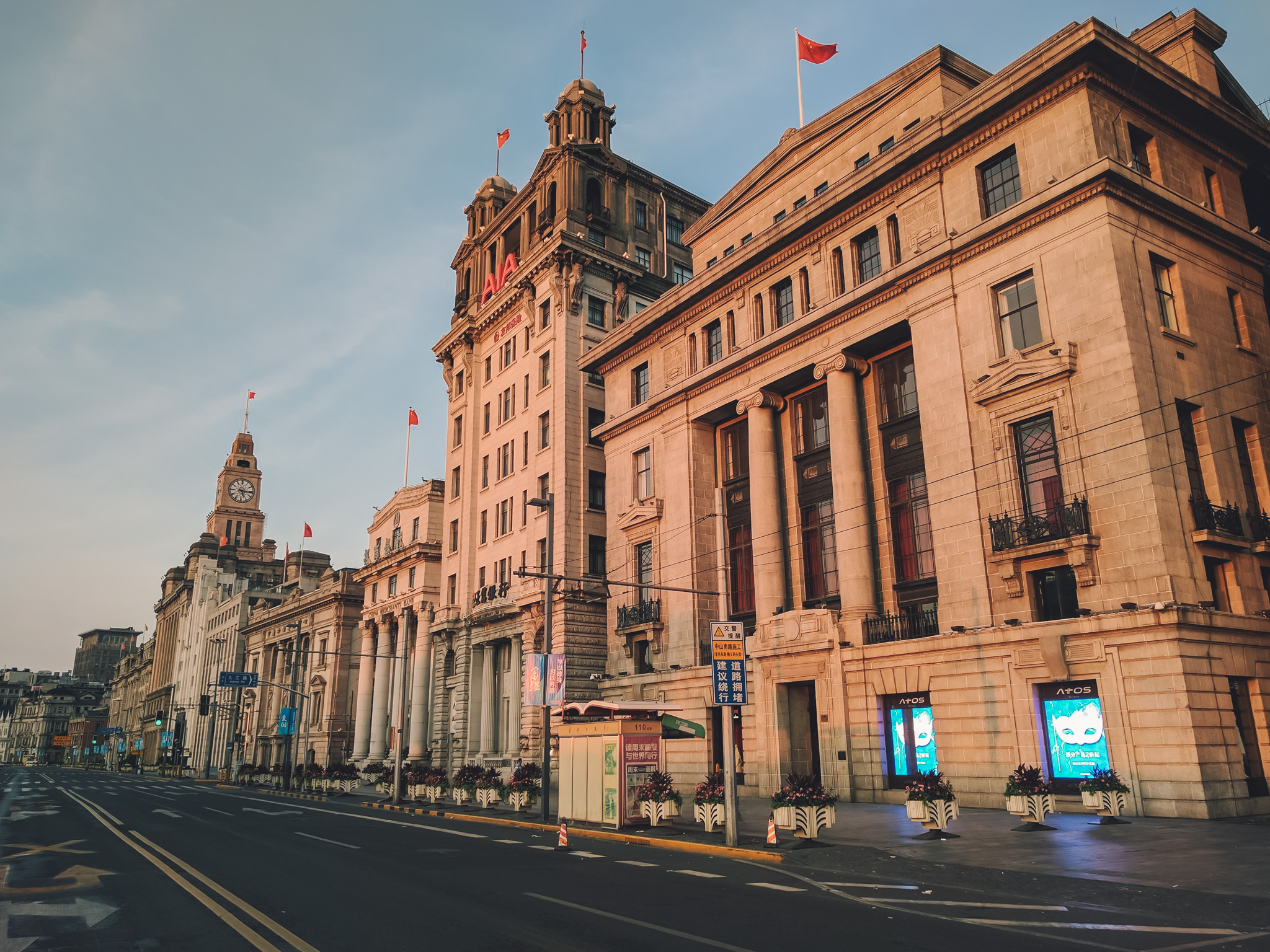 Getting to Shanghai from Hong Kong
There's a decent amount of distance between these two cities, so flying is something to consider. You can take the high-speed train, but the trip will take over eight hours and cost about $150 USD for a second class seat.
Where to stay in Shanghai
I stayed at the Blue Mountain International Youth Hostel for its location. East Nanjing Road and the Bund are the most popular tourist areas in Shanghai, and the hostel is less than a ten minute walk from both.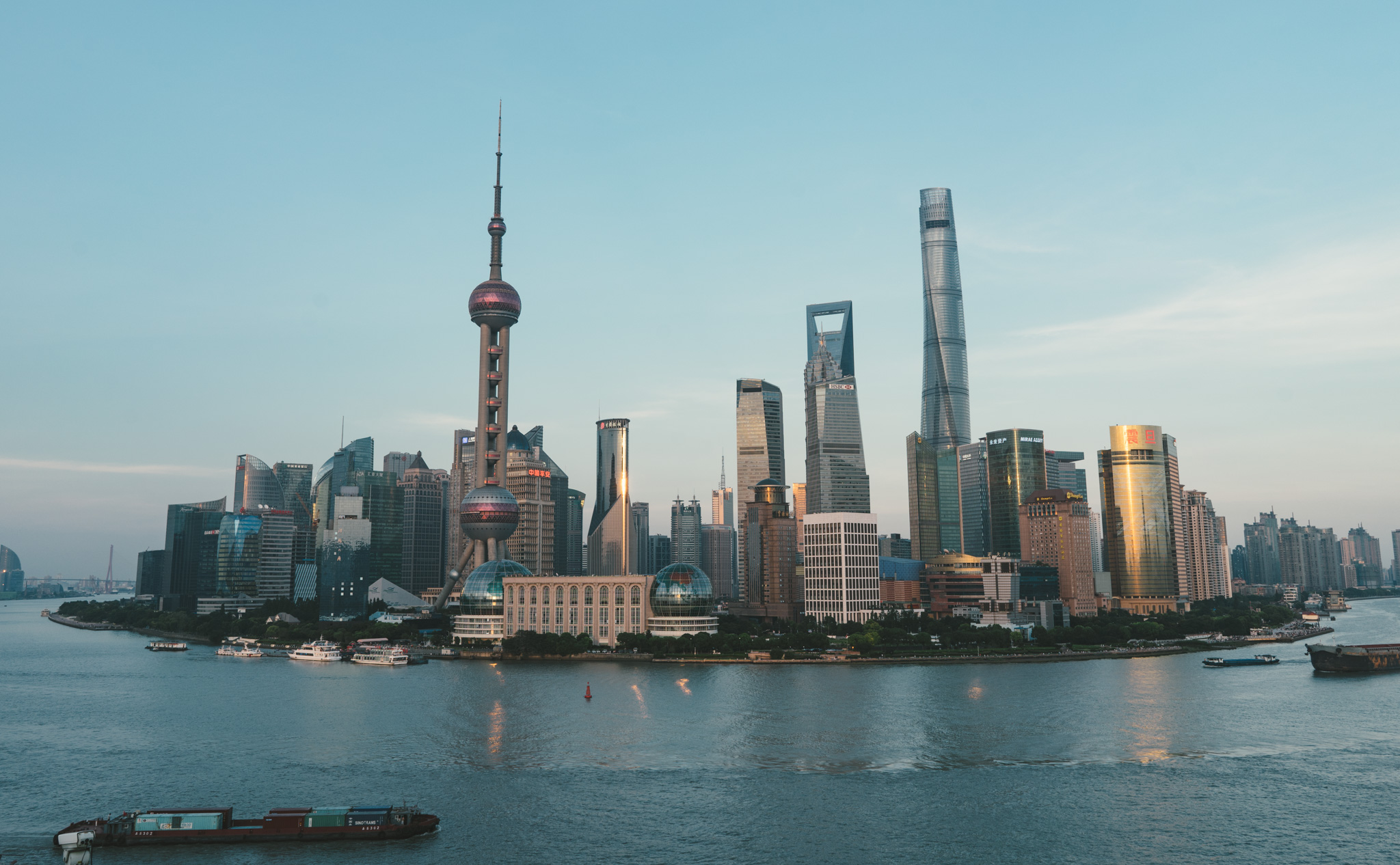 Other China Travel Destinations
If you want to skip certain parts of this itinerary for something different, or have more than four weeks to travel around China, consider some of the following destinations.
Jiuzhaigou and Huanglong
Beautiful Tibetan scenery located north of Chengdu. From Chengdu, you'll need four days to get a good taste of both parks (including travel time).
Longji Rice Terraces
If you want to spend more time in the Yangshuo area, I highly recommend visiting the Longji Rice Terraces. They're only two hours north of Guilin and are some of the finest terraces in Asia. Check out my guide to hiking in the Longji Rice Terraces for more details.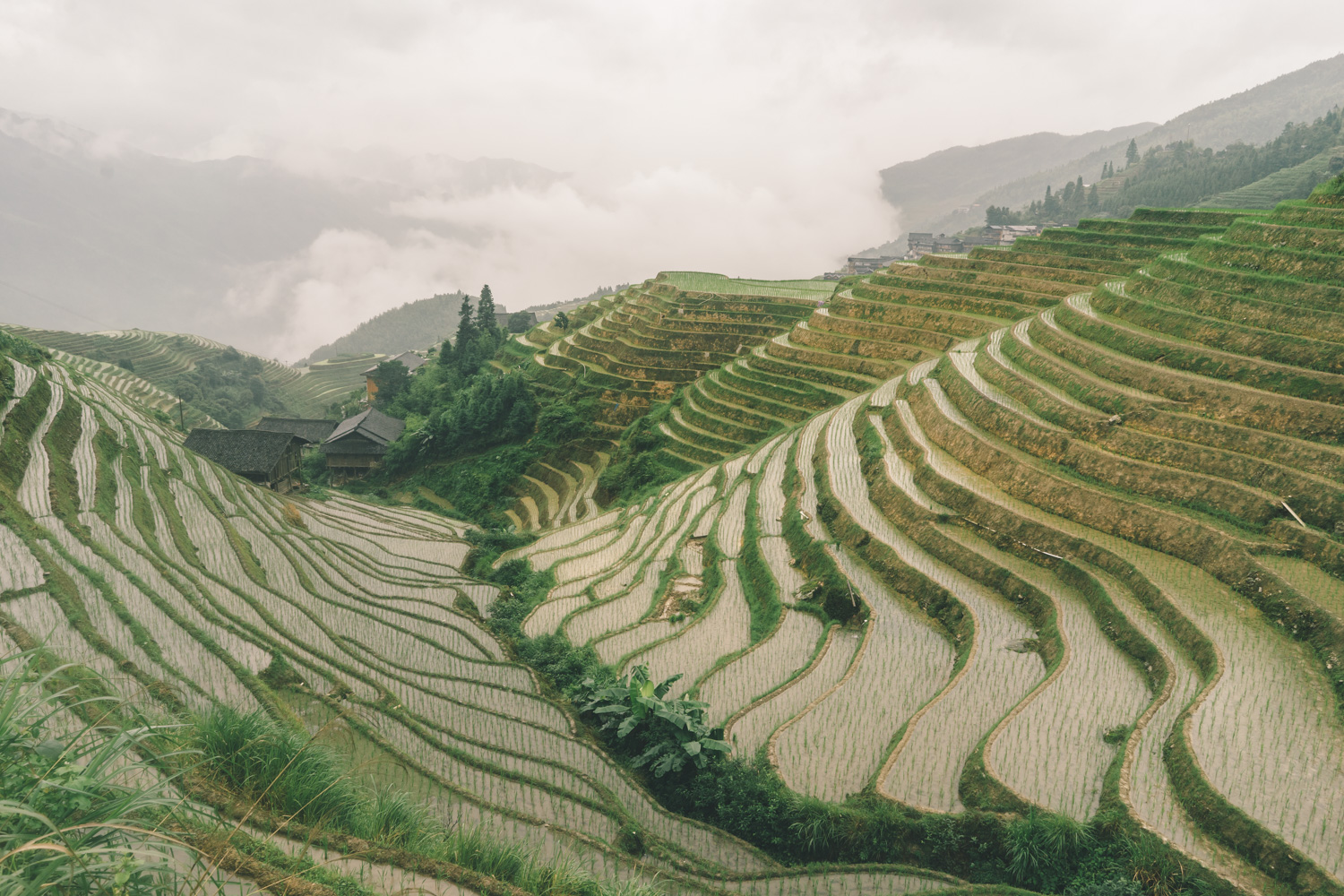 Western Sichuan
Rather than flying between Chengdu and Shangri-La, there's an overland route you can take between the two cities. The route goes through some seriously remote parts of Tibetan Sichuan. I wrote a detailed post on how to travel the route.
Zhangjiajie
This is where Avatar got the inspiration for its incredible landscapes. Zhangjiajie is a great place to visit for a few days but is a bit out of the way from other destinations.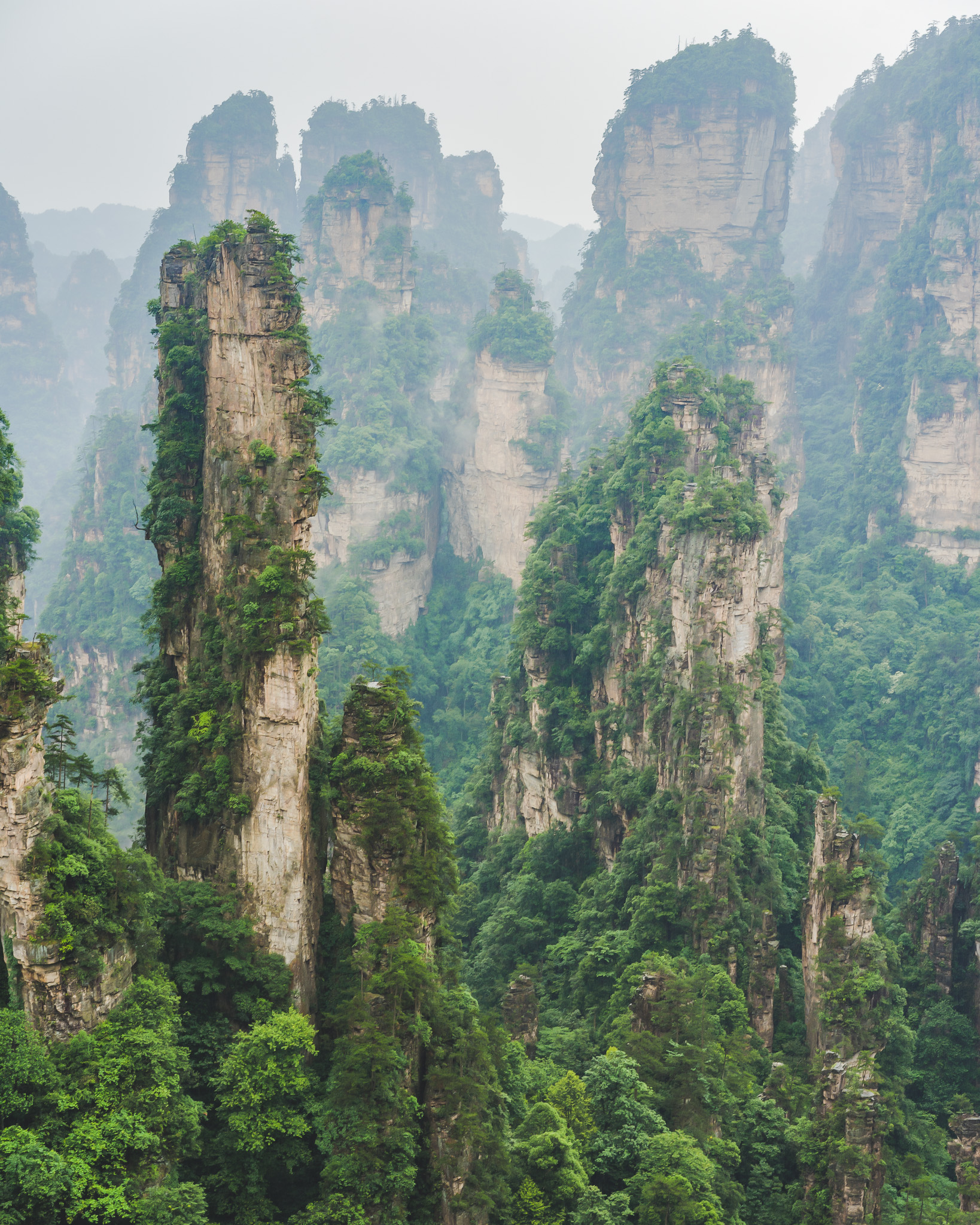 Tibetan Autonomous Region
Unfortunately, to visit Tibet as a foreigner you must be on a guided tour. I decided to take one and enjoyed it, although it was expensive. If you're into amazing mountains and Tibetan culture, consider visiting.
Xinjiang
I've been to parts of Xinjiang (Kashgar and Tashkurgan), and honestly can't recommend it at the moment. Unless you've got an interest in seeing what a modern police state looks like, I'd recommend sticking to other parts of China for now.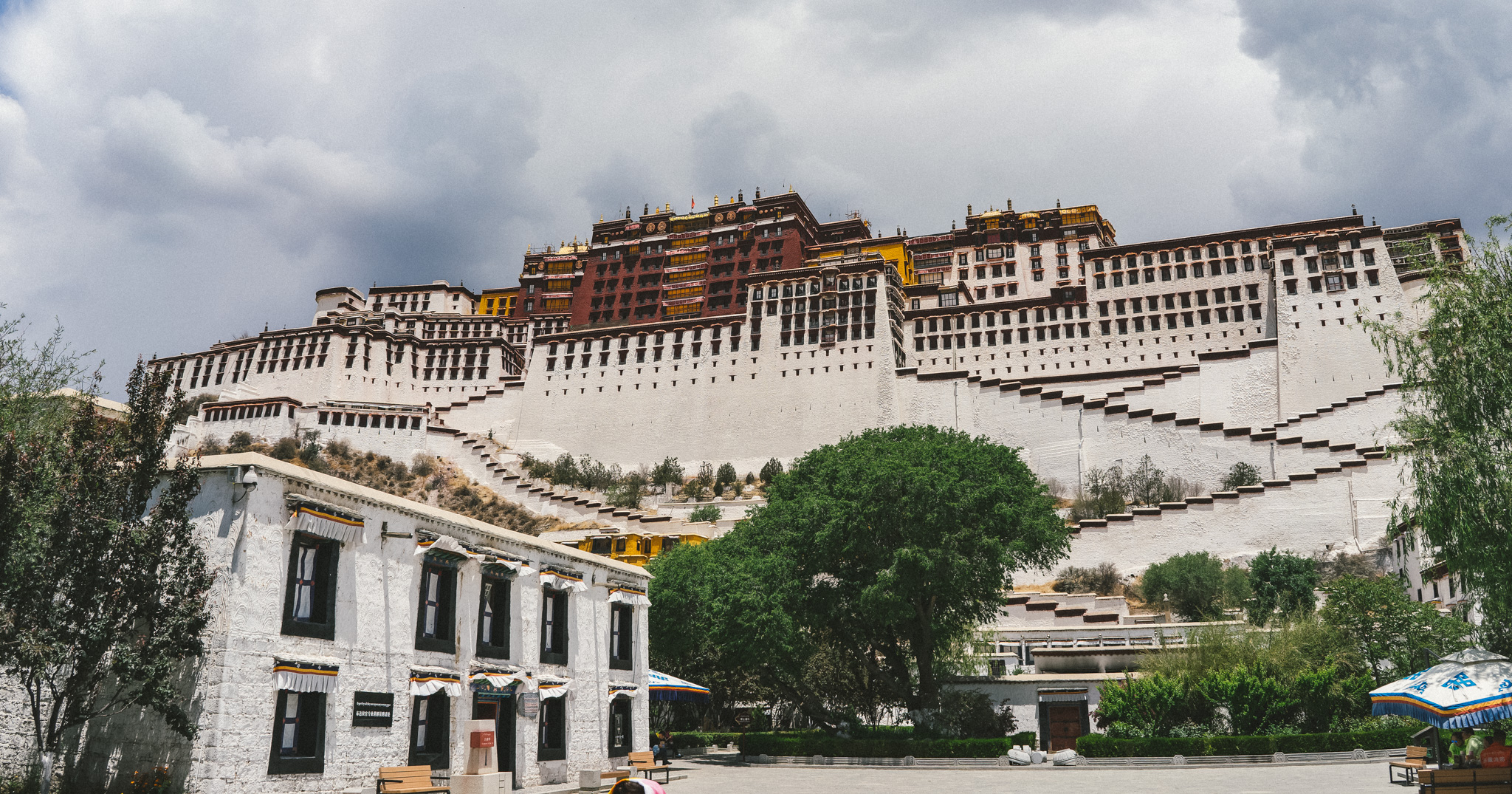 China Travel Itinerary Wrap-up
I hope this itinerary has helped you better plan your China backpacking adventure. You'll have a great time no matter where you choose to visit, it's an awesome country.
Feel free to contact me with any other questions and I'll get back to you. If you liked this post, consider sharing it!
Subscribe to my mailing list to be notified of my future posts. I'll be travelling a ton in 2019, and will have a lot of great content coming out.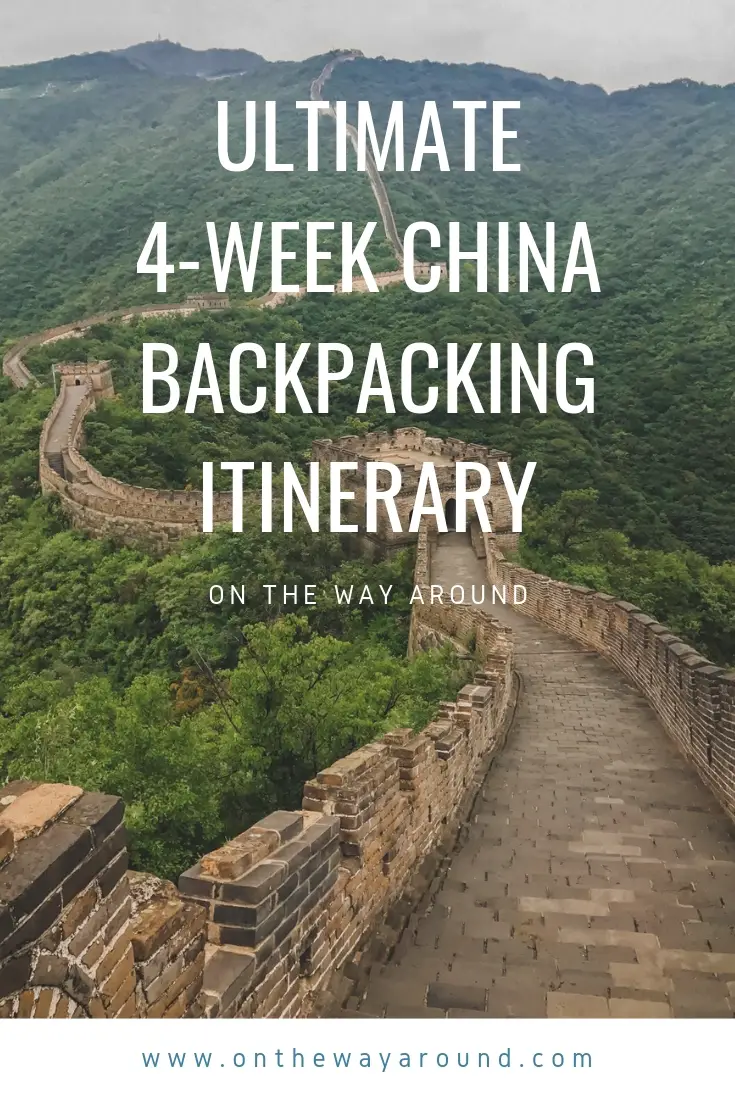 Yay transparency! There are affiliate links in this guide. If you book or buy something using my links, I'll make a bit of money at no extra cost to you.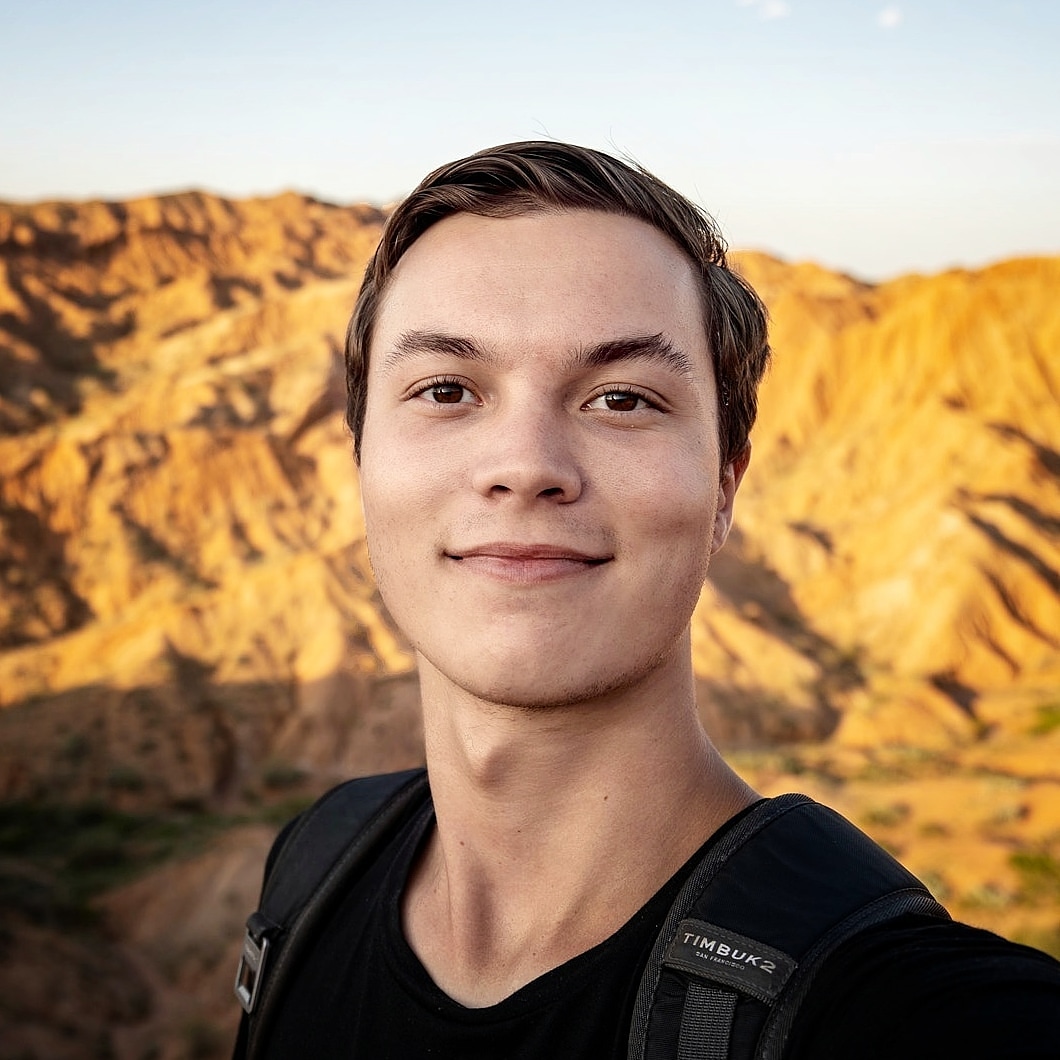 21-year old Canadian dude who loves to visit off-the-beaten-path places, climb tall mountains, and try delicious foods.