Burana Tower is one of the most popular historic sights in Kyrgyzstan, and for good reason!
It's the perfect day-trip from Bishkek and can be visited at any time of year. This post will explain everything you need to know to visit the Burana Tower on your own.
What is the Burana Tower?
The Burana Tower is a stunning minaret that was built in the 11th century by the Karakhanids. The tower is all that remains of the ancient city of Balasagun that was abandoned in the 14th century.
Originally, the tower was over 45 meters tall, but earthquakes have damaged it and left it at its current height of 25 meters. During the early days of the Soviet Union, bricks from the Burana Tower were stolen and used for other purposes. Luckily, in the 1970s restoration work was done on the tower to bring it back to its former appearance.
The Burana Tower sits in a grassy valley surrounded by the high peaks of the Tien Shan mountains. It's possible to climb up to the top of the tower by paying a 150 som entrance fee.
The fields near the tower are filled with balbals – intricate stone carvings that mark the graves of ancestors. Roam around and check out all of their unique faces.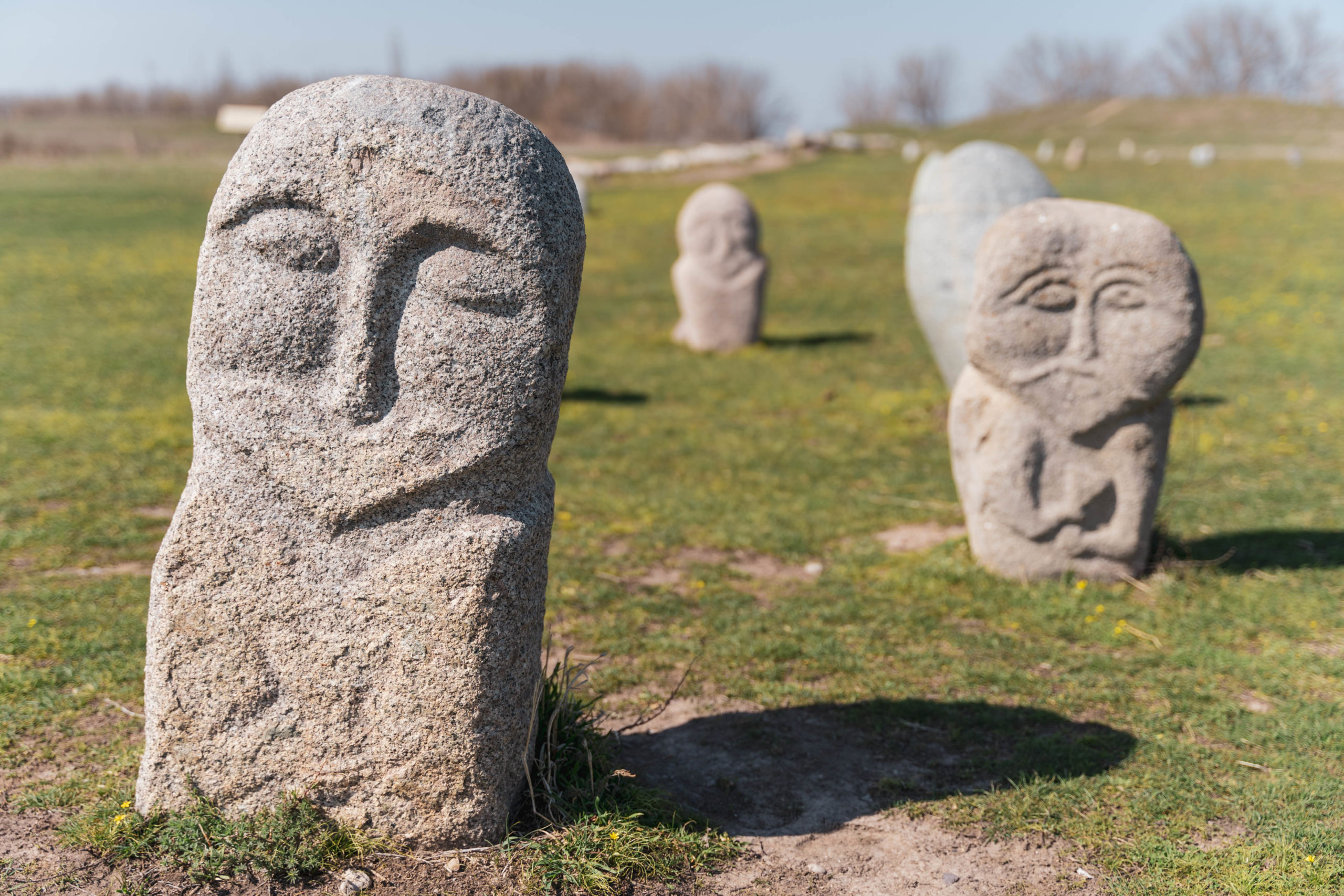 How to get to the Burana Tower
It's very easy to get to the Burana Tower from Bishkek – the journey will take you only 1.5 hours (a bit longer if there's a lot of traffic in Bishkek).
Burana Tower is located near the town of Tokmok, so your first step is to get to Tokmok. First, head to Bishkek's Eastern Bus Station by taxi or local marshrutka. When you arrive, search for marshrutka number 353 to Tokmok. This frequent marshrutka heads directly to Tokmok and costs just 50 som. The journey will take about 1 hour.
When you arrive in Tokmok, you'll need to find a taxi to take you to the tower (there are marshrutkas, but they are infrequent). A round-trip taxi including 1 hour of waiting time will cost between 300 and 400 som, although you will need to negotiate. If you only take the taxi one-way, you'll need to hitchhike back to Tokmok.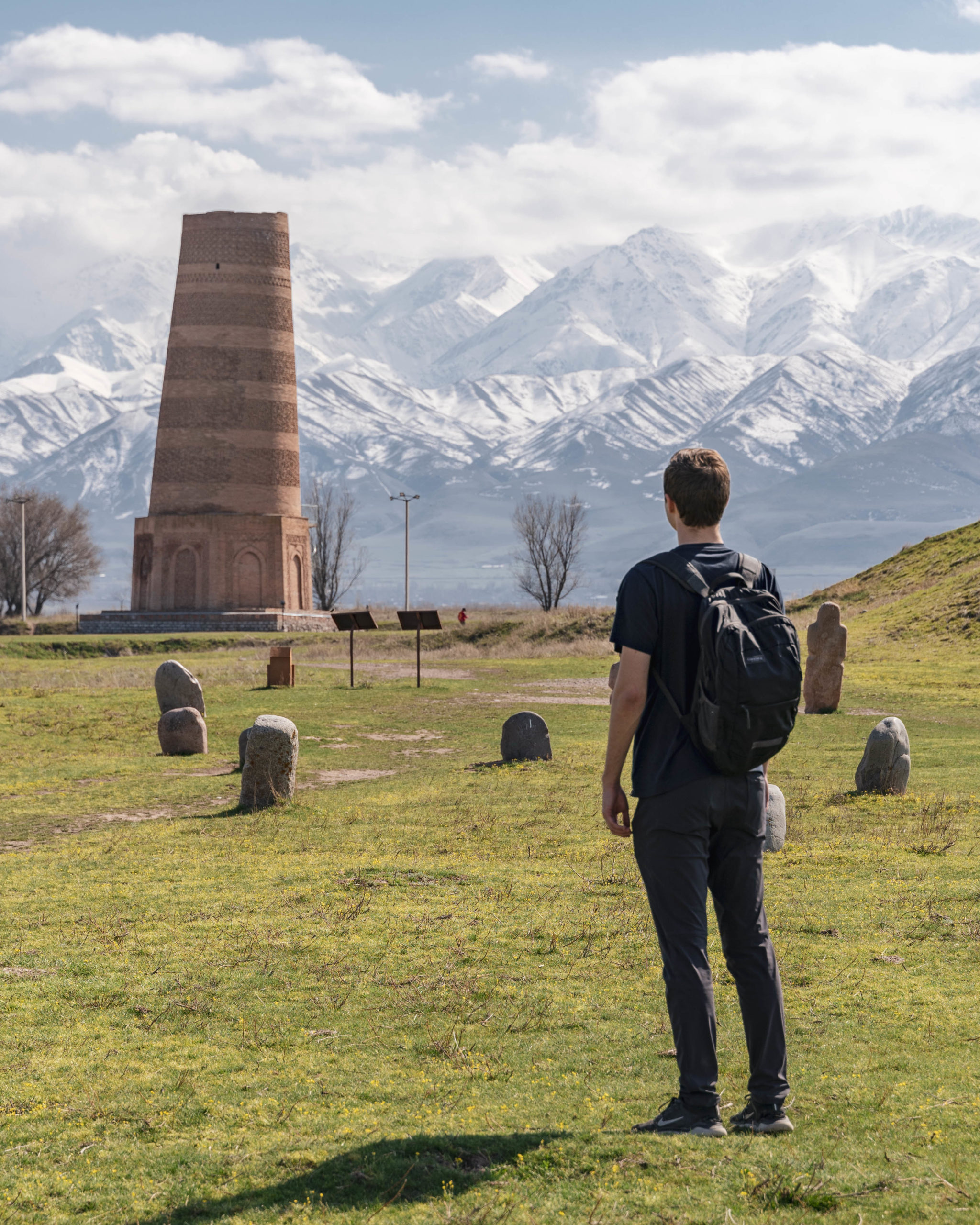 Best time to visit Burana Tower
Autumn is the best time to visit, as the grassy fields around the tower turn to beautiful golden colours.
All other times of year are also fine and will be beautiful. My main advice is to visit on a sunny day so that you get a clear view of the mountains in the background. Lighting for photography is best in the afternoon.
If you leave Bishkek after lunch, you should be there at the perfect time of day!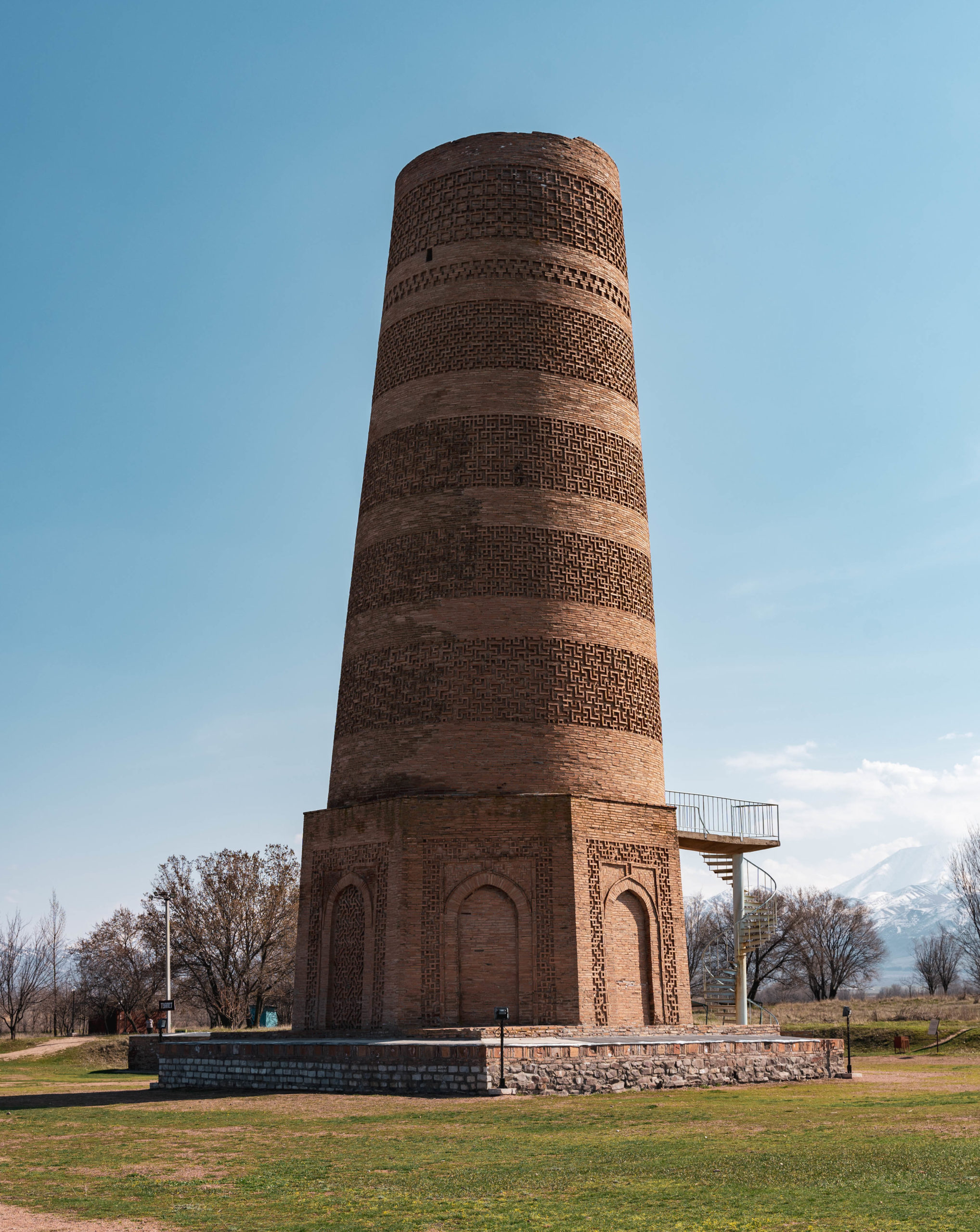 Wrap-up
I hope this post has helped you plan your day-trip to Burana Tower! I highly recommend a visit if you're in Kyrgyzstan, it's an awesome historical sight and a remnant of the old Silk Road.
If you have any questions, feel free to ask me in the comments and I'll get back to you as soon as possible!
Planning a trip around Central Asia? Here are some of my other useful posts on the region: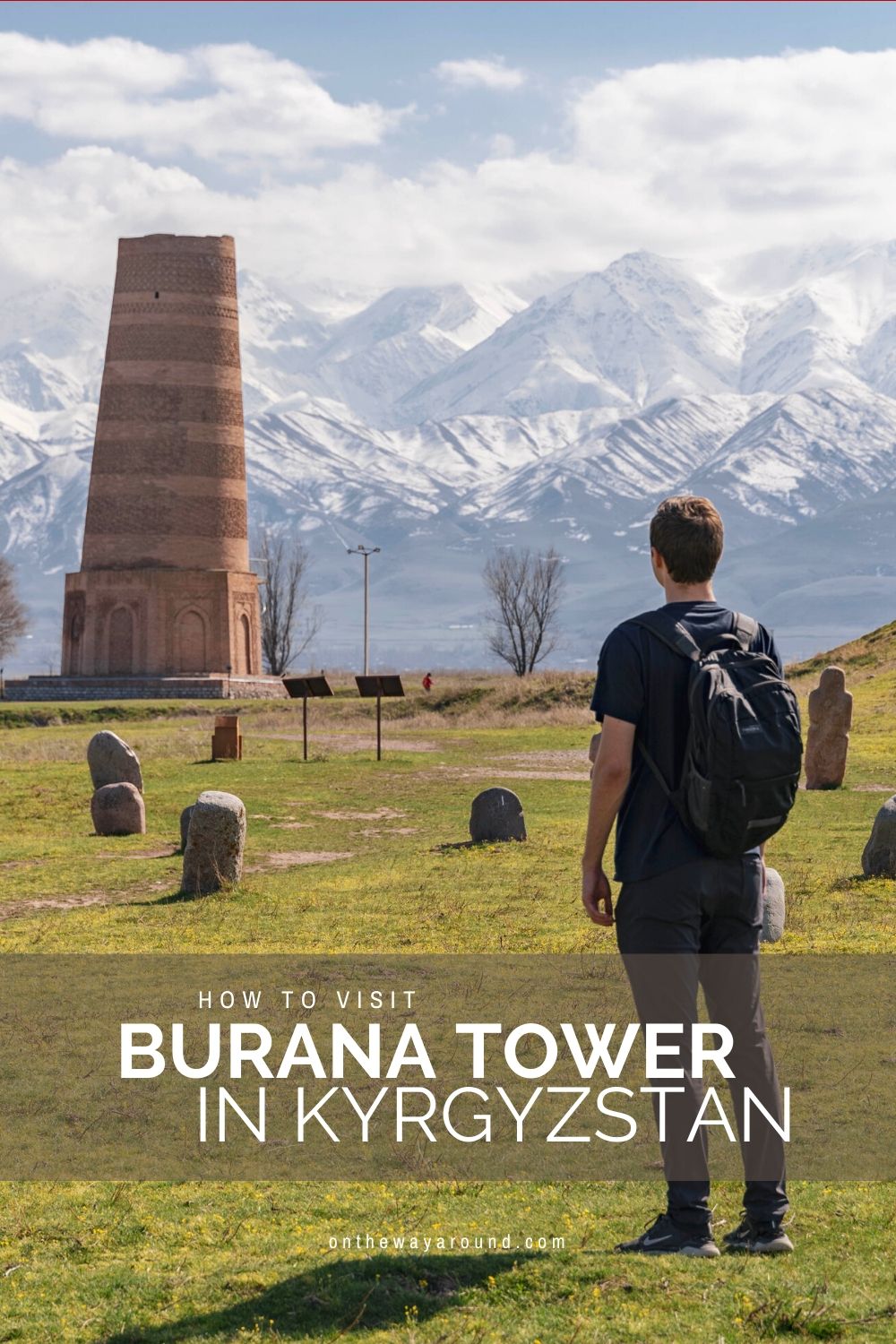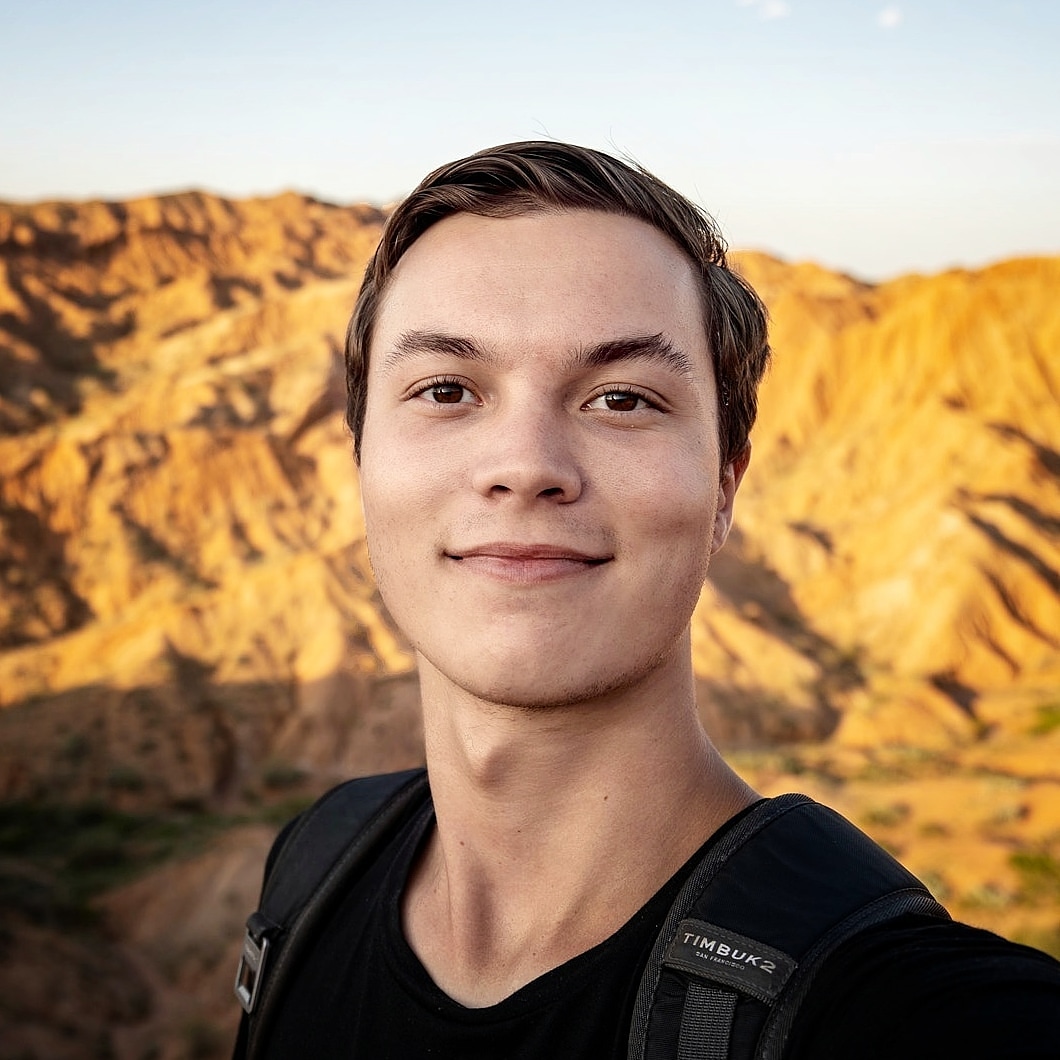 21-year old Canadian dude who loves to visit off-the-beaten-path places, climb tall mountains, and try delicious foods.