Everything you need to know about the Khunjerab Pass border crossing between Pakistan and China.
Sitting at an elevation of 4,693 meters, Khunjerab Pass is the world's highest international border crossing.
It's also one of the main gateways to the Indian Subcontinent from Europe, making it an important border crossing for overland travellers.
The Khunjerab Pass border crossing is relatively easy, provided that you already have a valid visa for the country that you're planning on crossing into.
In this post, I'll go over everything you need to know about crossing the Pakistan – China border at Khunjerab Pass, based on my experience crossing it in June 2019.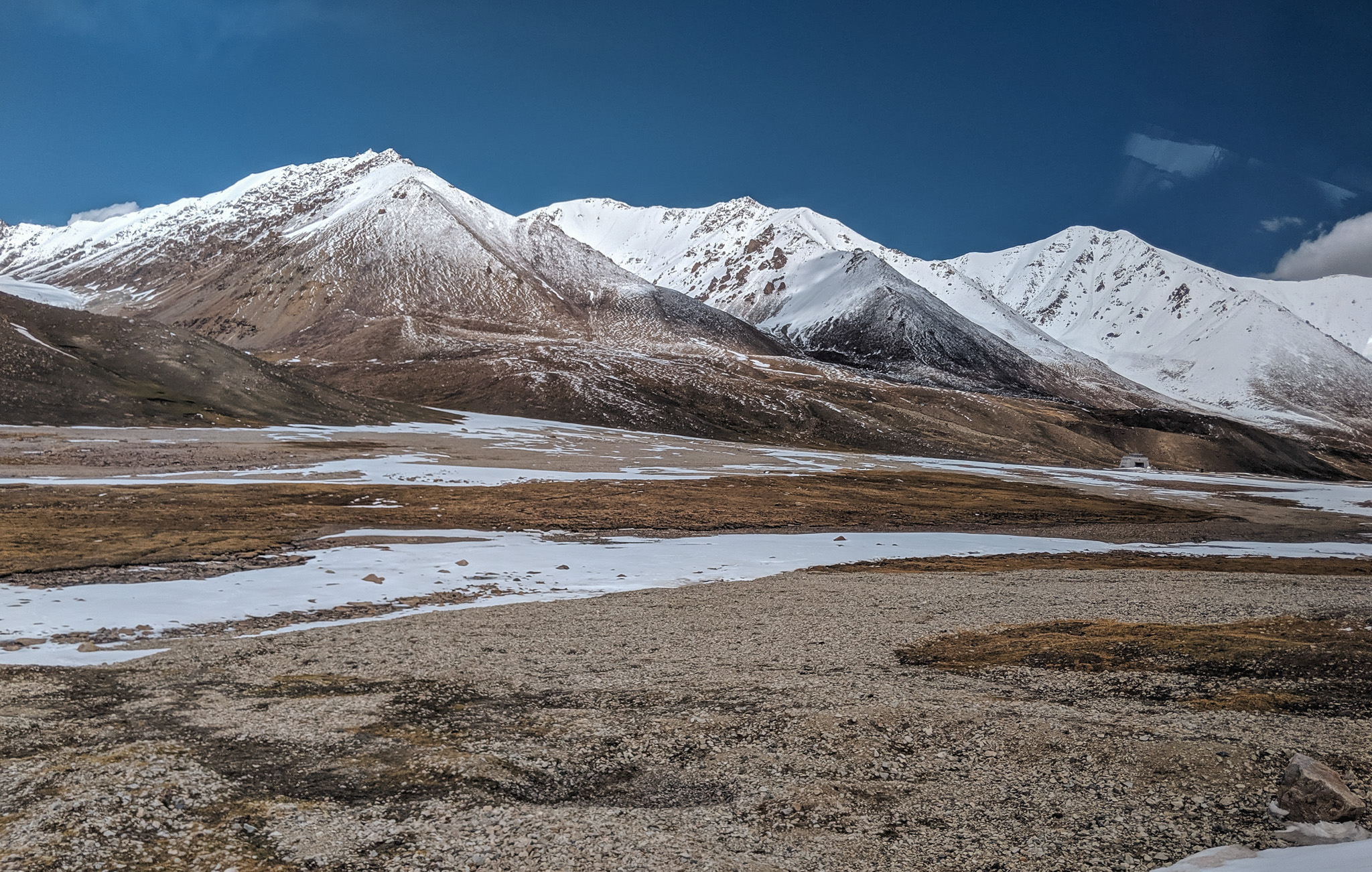 Khunjerab Pass from Pakistan to China
Crossing the Pakistan – China border from Sost to Tashkurgan takes anywhere from 6 to 8 hours. You'll start your border crossing day in Sost, Pakistan and finish in Tashkurgan, China.
Getting to Sost
Sost is the last town along the Pakistan side of the Karakoram Highway and definitely feels like a frontier town. On the streets of Sost, you'll see both Pakistani and Chinese truckers hanging out, waiting to cross the border early the next day.
Getting to Sost is quite easy, just hop on a minivan from Gilgit (4 hours), Aliabad (2.5 hours), or Passu (1 hour).
Alternatively, you can hitchhike. I found hitchhiking along the Karakoram Highway much more comfortable than sitting in a crowded minivan. I never had to wait for more than a few cars to pass before being picked up.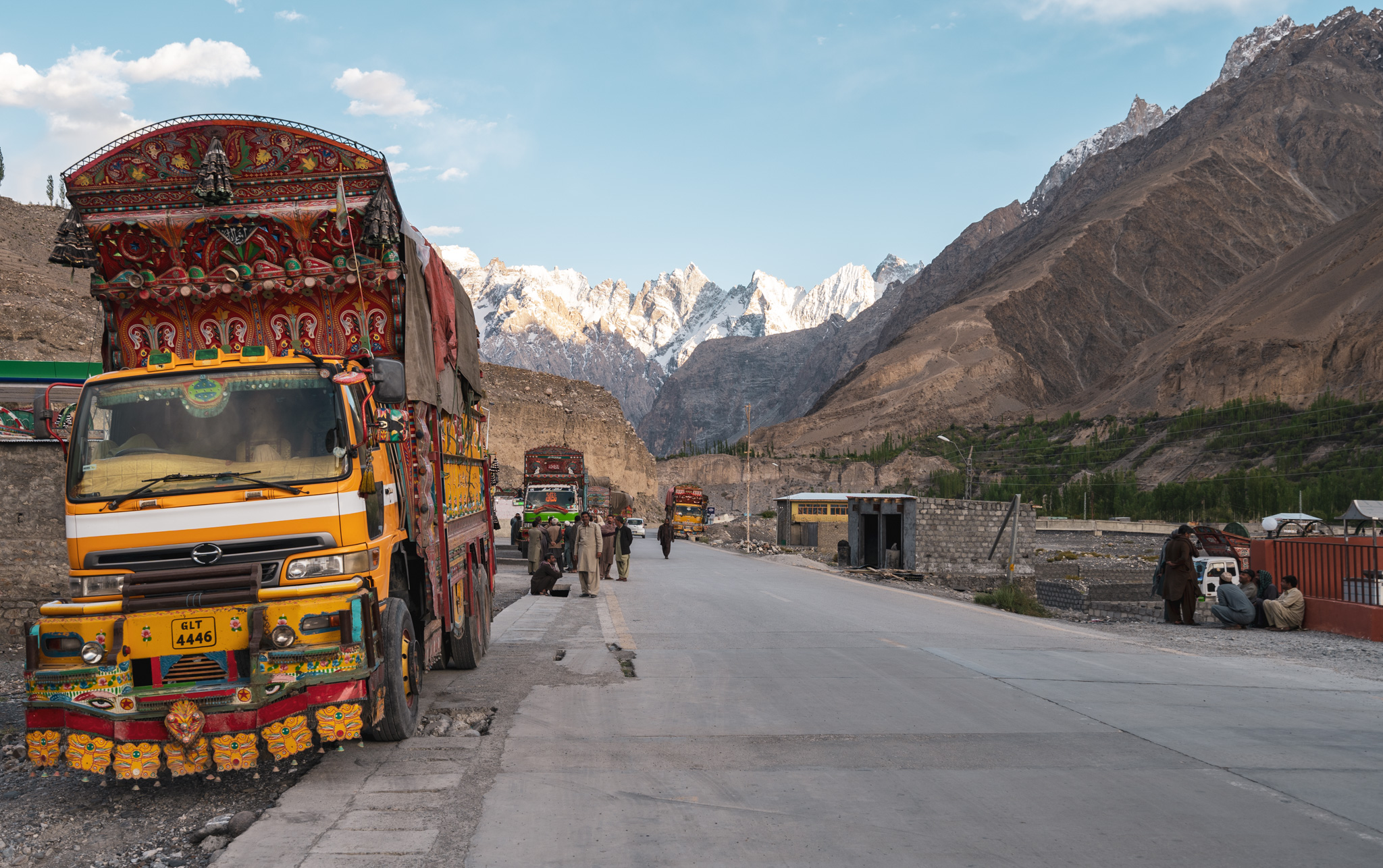 Where to stay in Sost
In Sost, I highly recommend the Asia Star hotel. For a double room, I paid Rs. 1000.
It's run by the very friendly Liaquat Khan, and he cooks some delicious Chinese food (he worked as a chef in China for a few years).
The hotel even has electricity and functional WiFi, which was a nice surprise.
You can find it on MAPS.ME, or just ask around and someone will show you the way.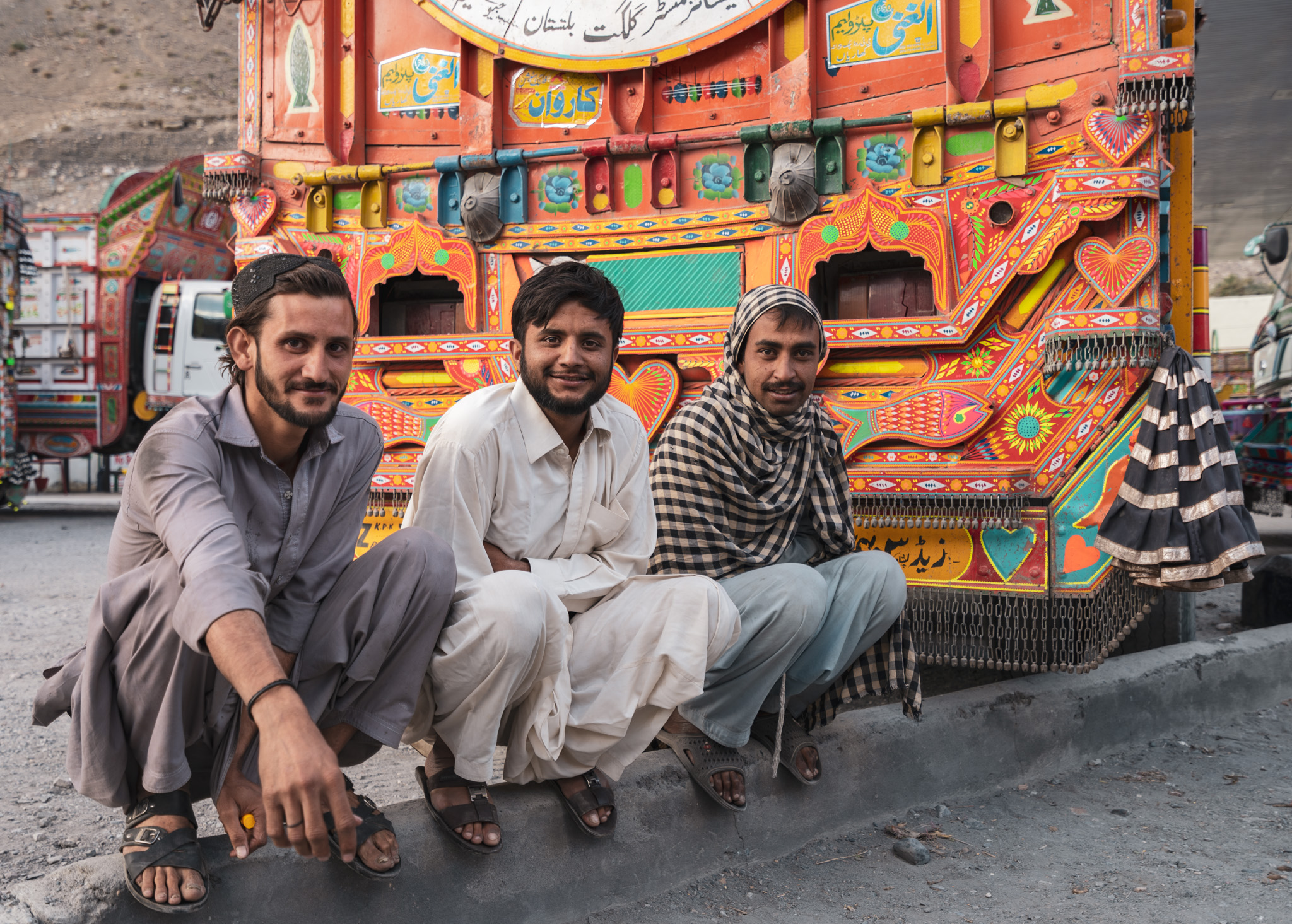 Crossing the border from Sost
From Sost, you'll need to take a bus across the border. Private vehicles aren't allowed to cross the border unless they're accompanied by a Chinese guide and expensive permits on the other side.
Fortunately, the international bus is fairly inexpensive. I paid Rs. 3300 for my ticket, and Liaquat from the Asia Star hotel arranged it all for me. There are a few bus companies running the route – I was with the "Hunza Xinjiang Trading Company", and it was a nice clean bus.
At 9:30 am, we met at the bus companies office and were driven in cars to the Pakistani immigration office.
At the Pakistani immigration office, they'll give your bags a quick check and they'll be sniffed by a dog. Next, you'll get stamped out of Pakistan and board the bus.
Note: I read some reports that people were required to take Polio drops if they'd been in Pakistan for over a 4 weeks. I wasn't required to take these drops, but I was prepared with proof of my Polio vaccination just in case. Consider bringing proof of your vaccination just to be safe.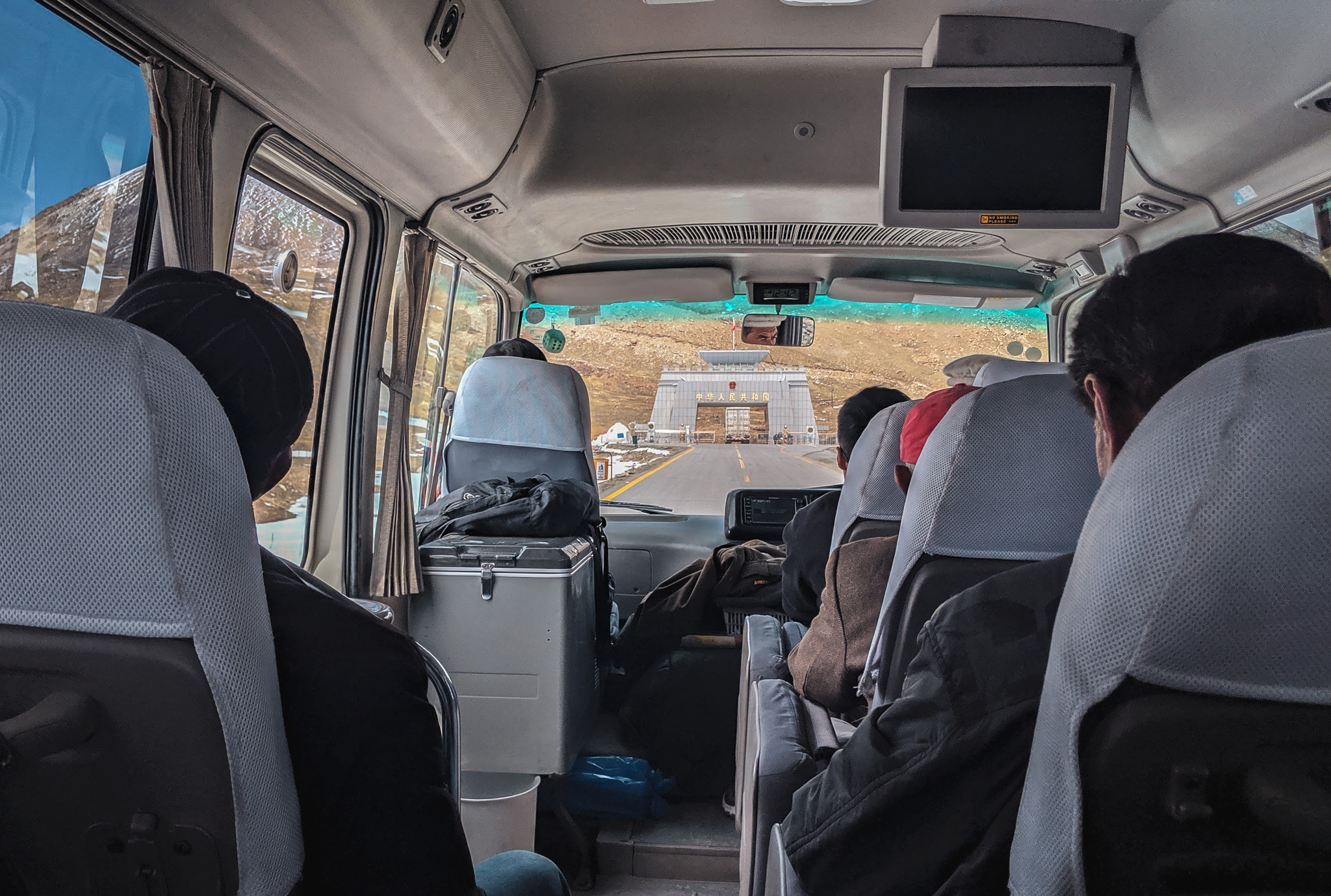 With everyone on the bus and stamped out of Pakistan, you'll set off.  After an hour or so, you'll arrive at the entrance of the Khunjerab National Park. Foreigners are required to pay a ridiculous $8 USD or Rs. 1300 entrance fee to drive through the park, so make sure you still have some cash on you.
Continuing on for another hour or so, you'll wind your way up towards Khunjerab Pass. The bus will drive through the famous border gate, and be stopped for baggage inspection by the Chinese a few hundred meters later.
Read next: 65 Useful Tips for Travelling in China
Chinese baggage/electronics inspection at Khunjerab Pass
At the baggage inspection, passports will be checked multiple times and one by one, all passengers will have their baggage and electronics thoroughly inspected.
My phone, computer, and camera had all of their photos inspected. Fortunately, you can hide your photos before crossing the border so that they won't get deleted.
Alex over at Lost With Purpose has a great guide on how to hide photos during border crossings.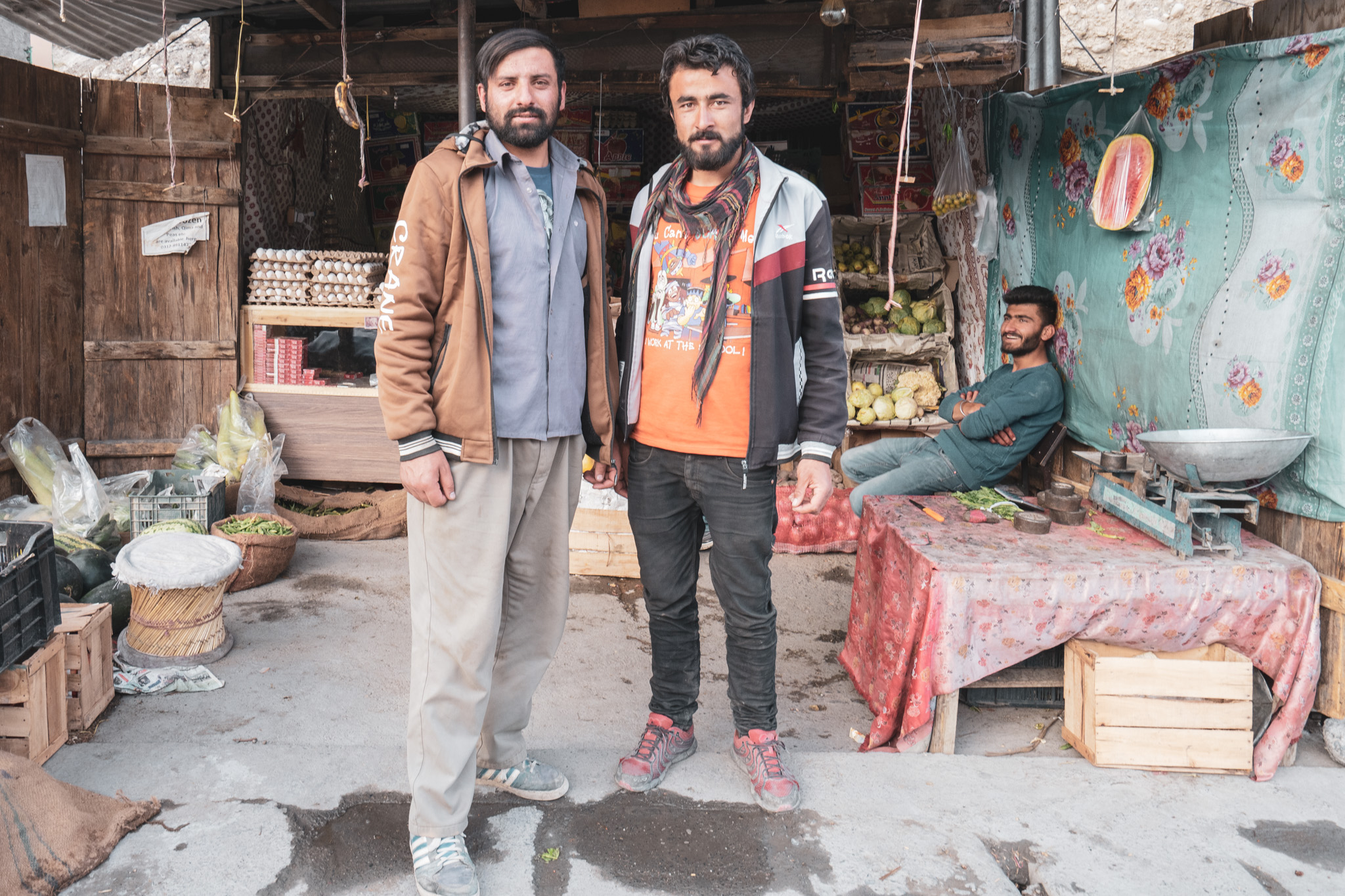 According to a sign in the inspection room, any digital media that could "harm the morality of the people of the People's Republic of China" is prohibited. I suggest hiding everything but a few happy travel photos, to make the process quick.
After all bags and passports had been inspected,  you'll be loaded back onto the bus to continue to Tashkurgan. It takes about two hours to drive from Khunjerab Pass to Tashkurgan, and there is some very beautiful scenery along the way.
I read that in the past, a Chinese police officer would be on board the bus at this time to make sure that no photos were taken, but this wasn't the case for me. There were no police on the bus, and I was able to snap some photos!
Arriving in Tashkurgan
After arriving in Tashkurgan, your bus will pull into the Khunjerab Pass immigration office. The bus will be fumigated, and then you'll disembark and wait in line for an immigration officer.
After a quick check for a valid visa, you'll be stamped into China. After that, you're free (well… as free as one can be in Xinjiang).
Also remember to switch your clocks three hours ahead, as you're now in Beijing time.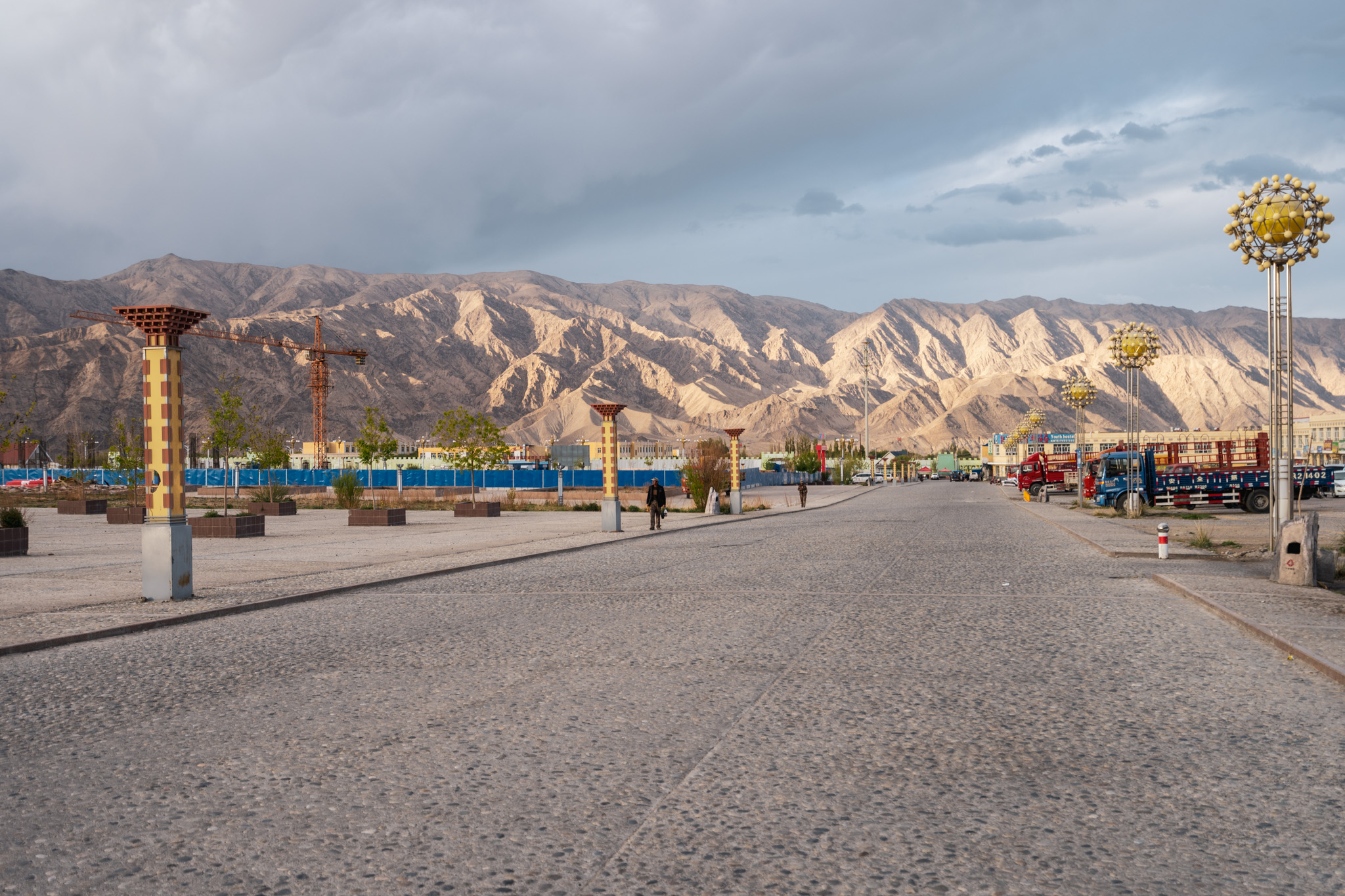 Where to stay in Tashkurgan
In Tashkurgan, you should stay at the K2 International Youth Hostel. It's a large hostel with WiFi, hot showers, and even a bar.
The hostel is marked on MAPS.ME, and is only about a fifteen-minute walk from the immigration office.
Dorm rates were ¥49 for a 12-bed or ¥59 for a six-bed.
If you've been in Pakistan for a while, you might be looking forward to a beer. Try out the Wusu beer – it's brewed in Wusu, Xinjiang!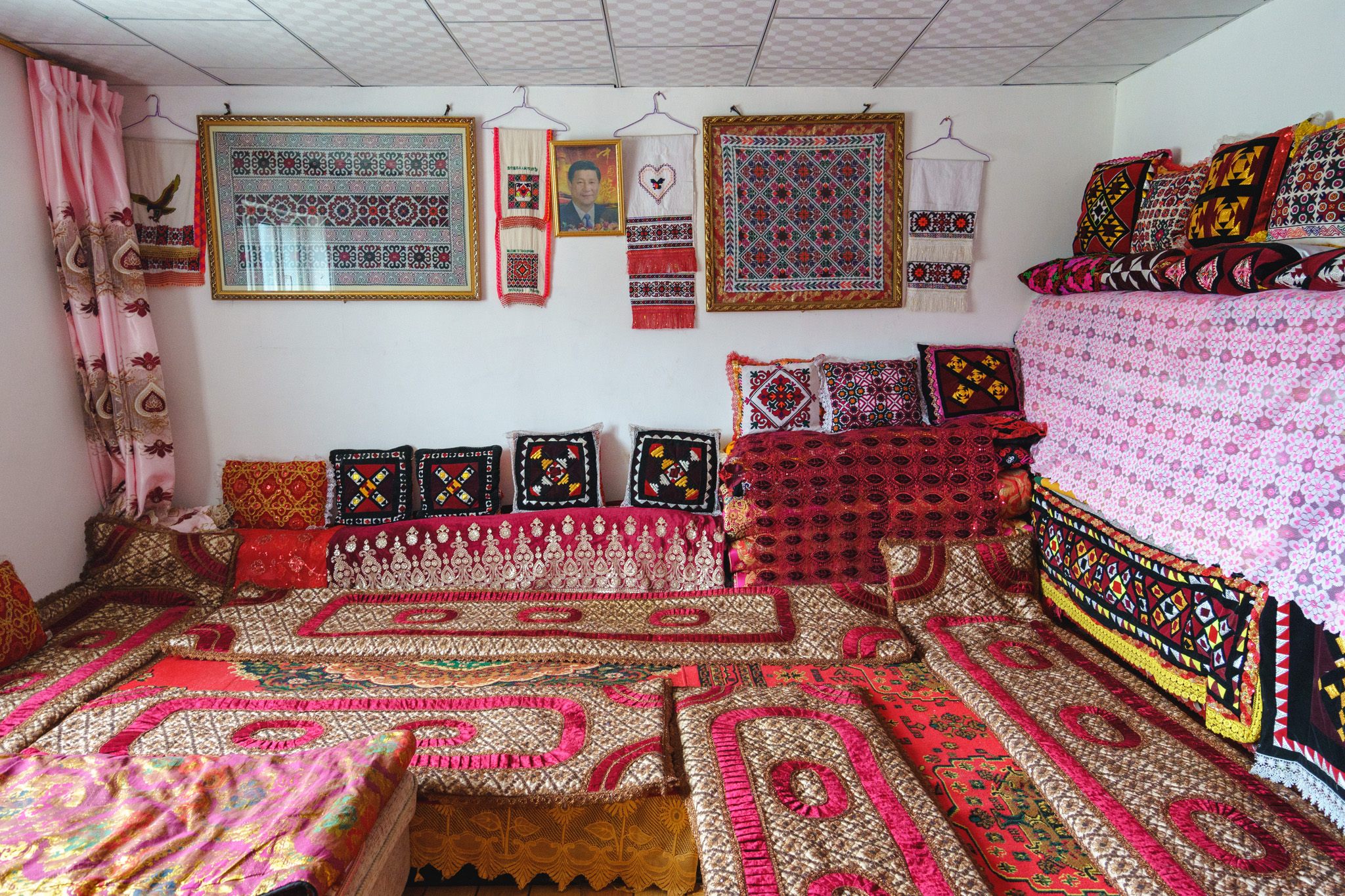 Getting to Kashgar from Tashkurgan
From Tashkurgan, the only real place you can go next is Kashgar.
There's a bus departing from the Tashkurgan Bus Station at 10 am (Beijing time). The station opens at 9 am, so get there around that time to purchase your ticket.
The 6 to 8 hour journey will cost ¥65. Try to get a window seat, as the views along the drive are absolutely stunning!
I tried to join a private car with some Chinese travellers, so that I could stop at some of the famous sights such as Lake Karakul. Unfortunately, foreigners are no longer allowed to share a private car with locals on this route, so the driver wouldn't take me.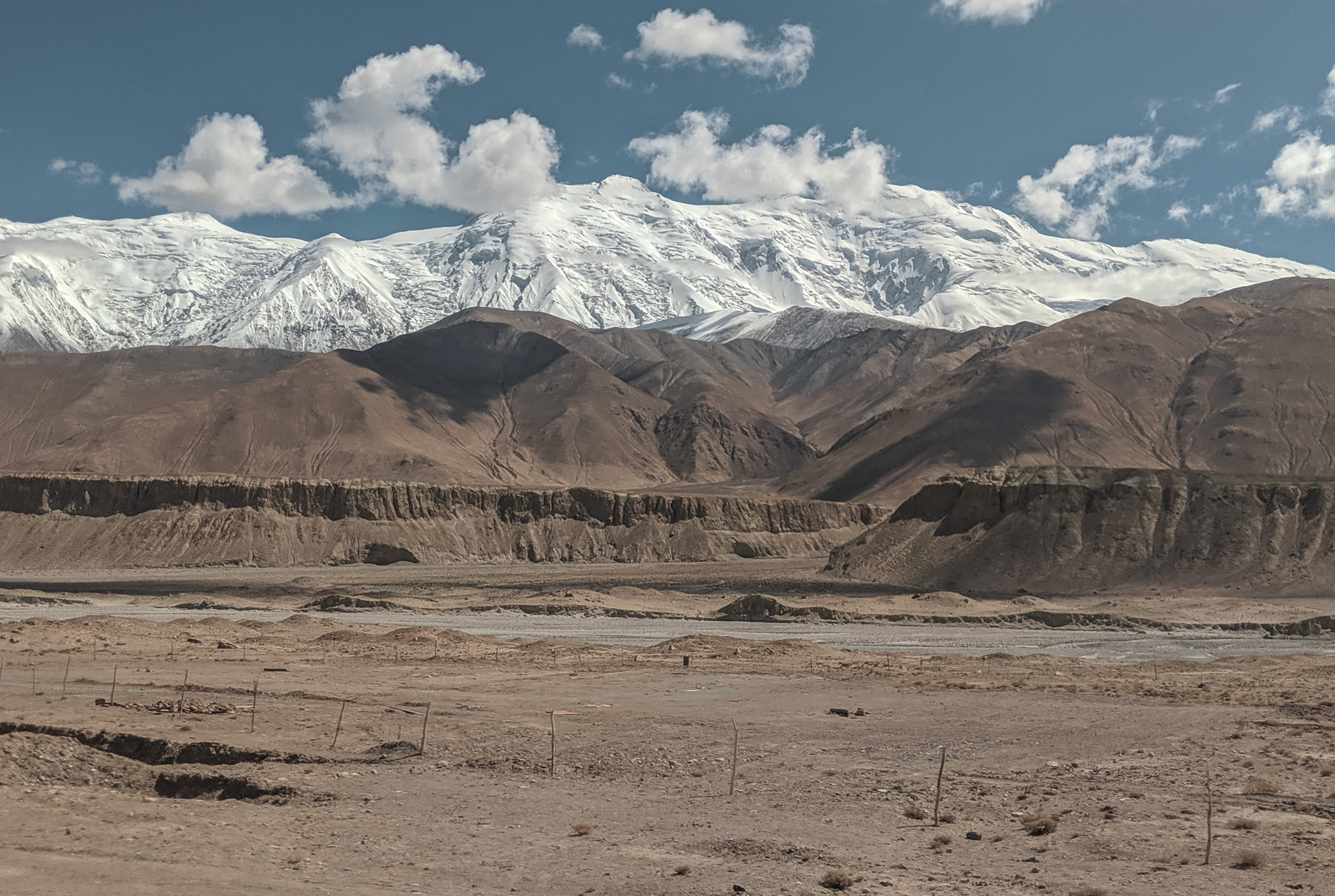 Khunjerab Pass from China to Pakistan
The crossing from China to Pakistan is basically the same as the other direction that's outlined above.
However, in the last year or two, travel along the Chinese side of the Karakoram Highway has been getting more difficult to do independently.
From reports that I've heard, foreigners are no longer allowed to travel from Kashgar to Tashkurgan unless they have a Pakistani visa. So this means that you can't visit Tashkurgan from Kashgar unless you're going to cross into Pakistan afterwards.
Of course, you're still able to pay for a pricey tour to Tashkurgan from Kashgar – it's only independent travel that's become prohibited.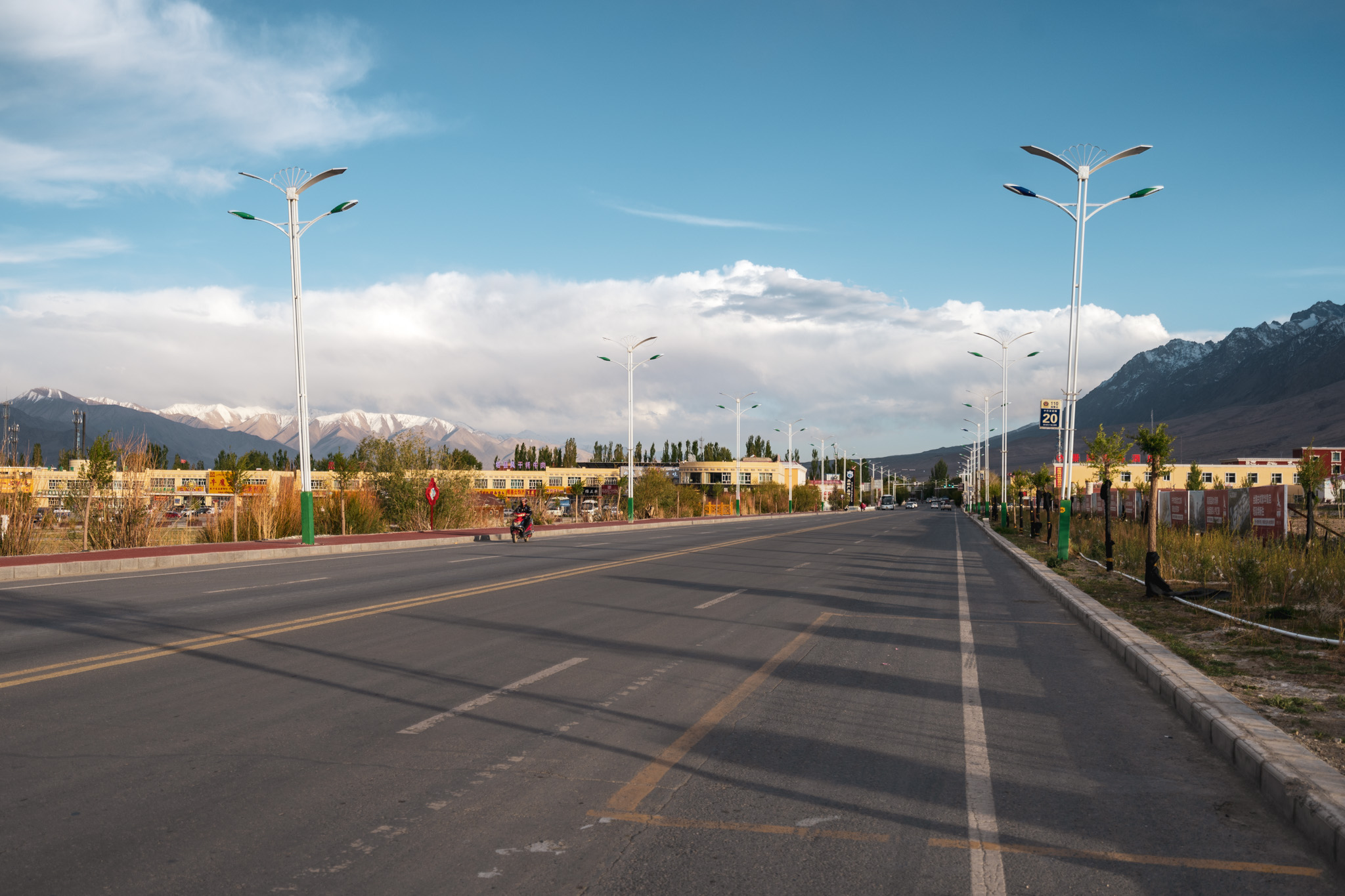 Bus from Tashkurgan to Sost
You can buy tickets to Sost in the Tashkurgan Bus Station around 10 am (Beijing time). A ticket will cost ¥225, and the bus will depart from customs at 12 pm (Beijing time).
Khunjerab Pass Important Info
The buses from Sost to Tashkurgan and vice versa only run on weekdays. During the weekend, the border is closed. Plan accordingly!
The border may also be closed during Eid or Golden Week. It's usually best to try to avoid travelling around these times.
The border is also closed between November and March of every year due to snow accumulation.
There have been reports of Chinese authorities installing spyware on Android devices at certain Xinjiang border crossings. This wasn't the case for me, but let me know if this happened to you at the Khunjerab Pass crossing.
Khunjerab Pass Wrap-Up
I hope this post has helped you plan your travels in Pakistan! As always, feel free to ask me in the comments if you've got any questions.
In the meantime, check out my other posts about travelling in Pakistan: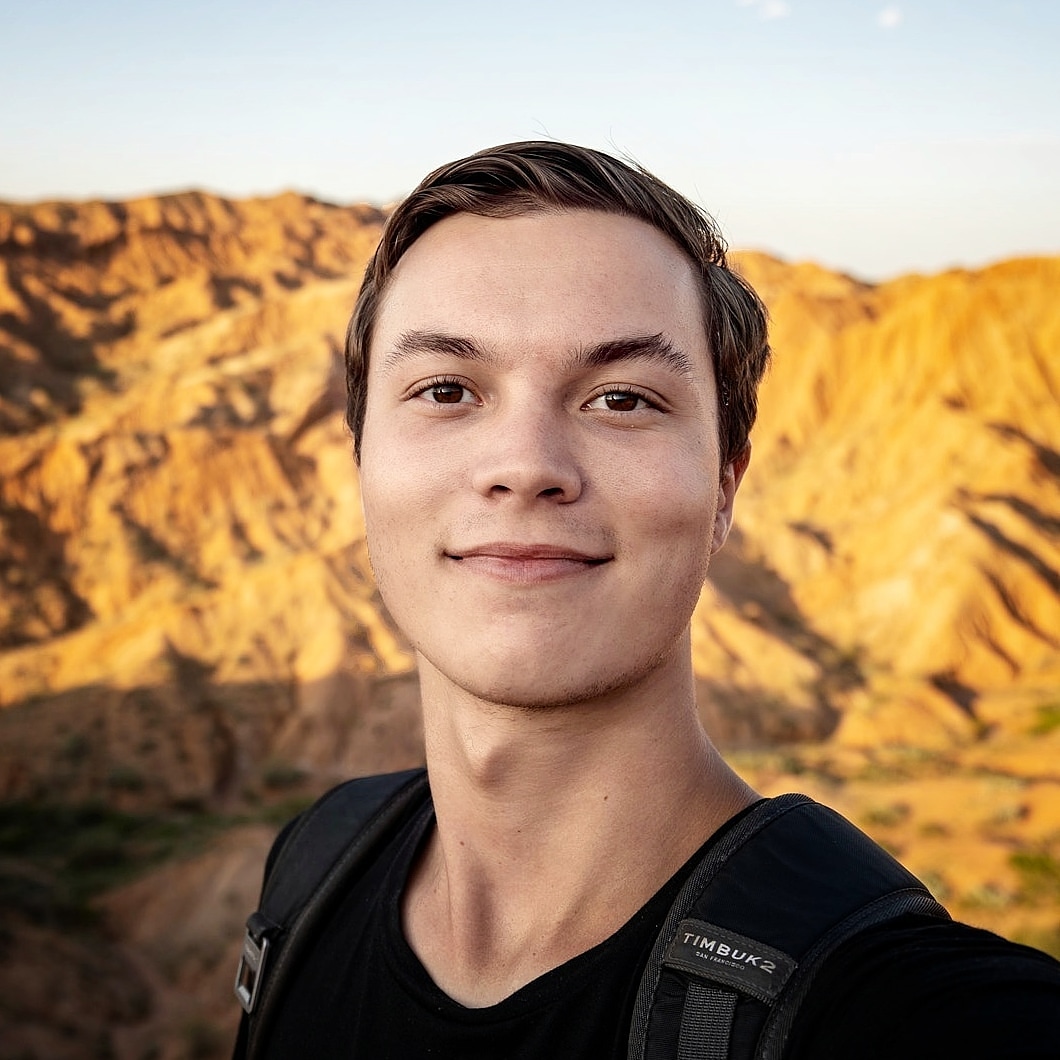 21-year old Canadian dude who loves to visit off-the-beaten-path places, climb tall mountains, and try delicious foods.