A complete 2-Week itinerary for travelling in Uzbekistan. Includes everything you need to know such as things to do, accommodation, and transportation.
In the last couple of years, Uzbekistan has really opened its doors to tourism, and it's made itself the easiest of all the Central Asian 'stans to visit. Uzbekistan was once the heart of the ancient Silk Road, although nowadays most people know very little about it.
If you're into history and culture, Uzbekistan is the perfect off-the-beaten-path destination for you. In 2019, I was lucky enough to spend a couple of weeks travelling all around Uzbekistan and loved my time there.
Before my trip, it took me quite a bit of time to figure out which places to visit, and how long to stay in each location. So for this post, I've hand-crafted a detailed 2-week Uzbekistan itinerary that anybody can follow.
After reading this guide, you'll be equipped with all the knowledge that you need to have the perfect trip to Uzbekistan.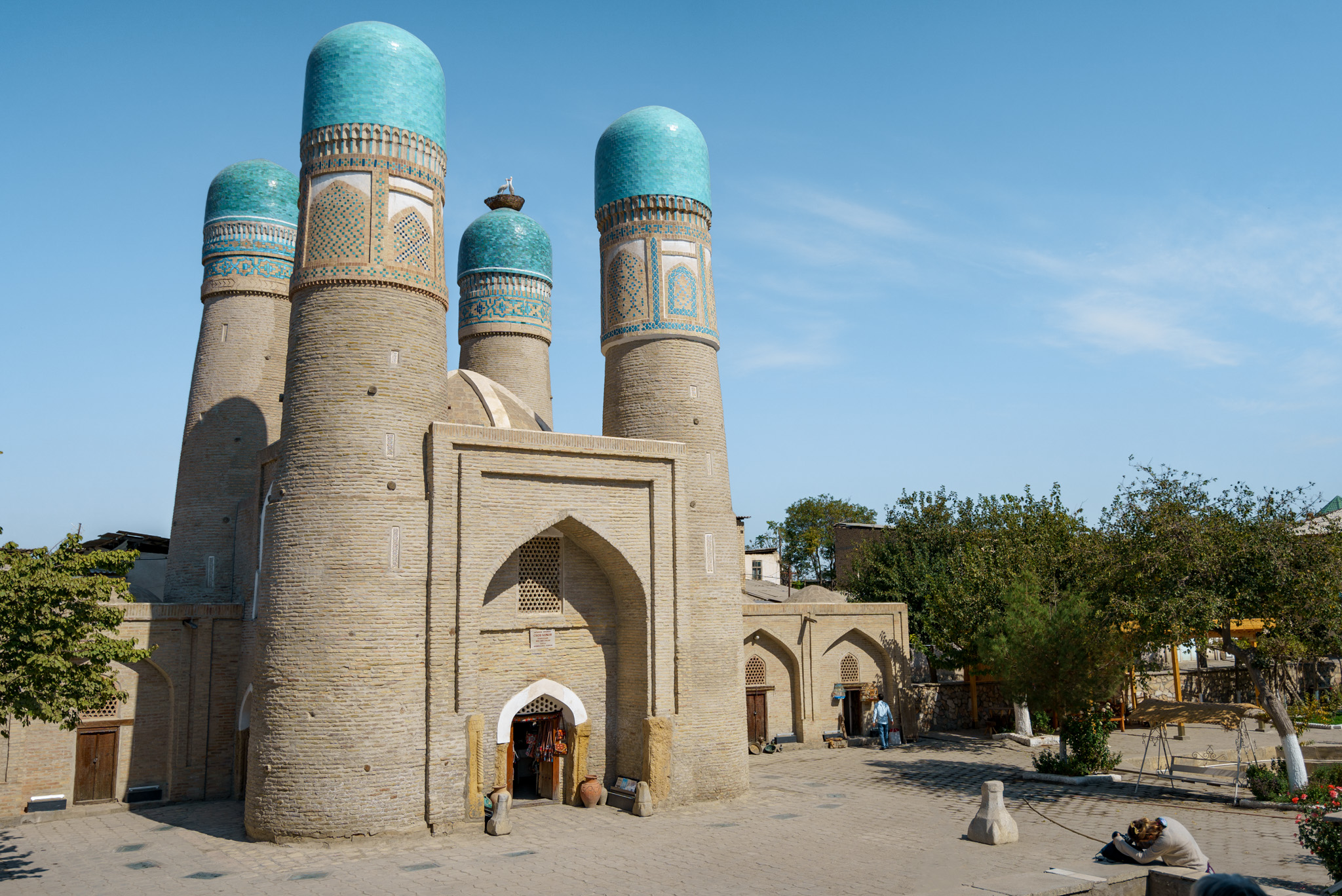 Here's why you need to visit Uzbekistan
If you're into history, culture, and travelling to less-visited destinations, then Uzbekistan is perfect for you.
For millennia, the ancient cities of Uzbekistan have hosted travellers from all over Eurasia as they travelled along the Silk Road. A visit to Uzbekistan will let you follow in the footsteps of famous explorers such as Marco Polo, Alexander the Great, and Timur.
Uzbeks are also extremely hospitable and will go to great lengths to ensure you're enjoying your stay. You'll frequently be invited for some delicious chai, and if you choose to stay in a homestay you'll be treated like family.
As of right now, Uzbekistan is still a relatively unknown destination. Much of the country outside of the main ancient cities is still very unexplored, and even the popular spots aren't very busy (especially at sunrise). This will change, though. More and more people are learning about what Uzbekistan and the rest of Central Asia has to offer, and the number of tourists is only set to increase.
Visit Uzbekistan before it becomes mainstream!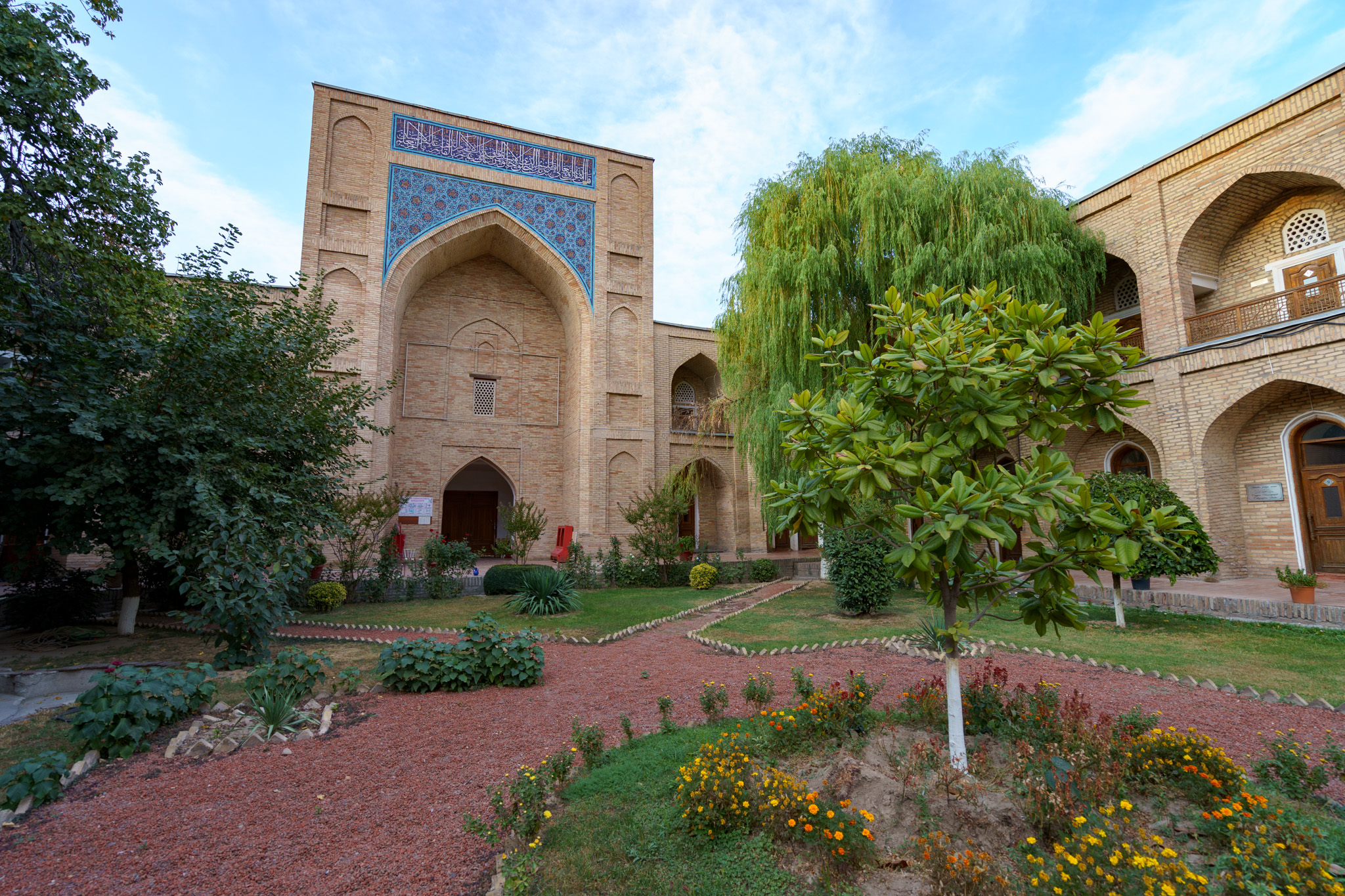 When to visit Uzbekistan
Uzbekistan has an arid continental climate with scorching hot summers and cool winters.
The best times to visit Uzbekistan are in the spring (March to May) and fall (September to November) when temperatures are relatively comfortable throughout the entire country. At these times of the year, daytime highs are around 20 to 25°C and nighttime lows range from 5 to 15°C.
Summertime in Uzbekistan is extremely hot – it can exceed 40°C in July and August, and the Central Asian sun is super strong, which makes these temperatures feel even hotter.  Unless you absolutely need to, I'd advise against travelling to Uzbekistan in the summer.
Winter is a decent time to visit Uzbekistan. While it will be a bit cold (nighttime lows of slightly below 0°C), it's still not a terrible time to visit. Winter is low-season in Uzbekistan, which means that you'll get a lot of the tourist sights all to yourself.
I visited Uzbekistan in late September/early October and the weather was great. There were a few days where it was still pretty hot, but the morning and late afternoon temperatures were really nice. At night, all I needed was a light sweater to keep warm.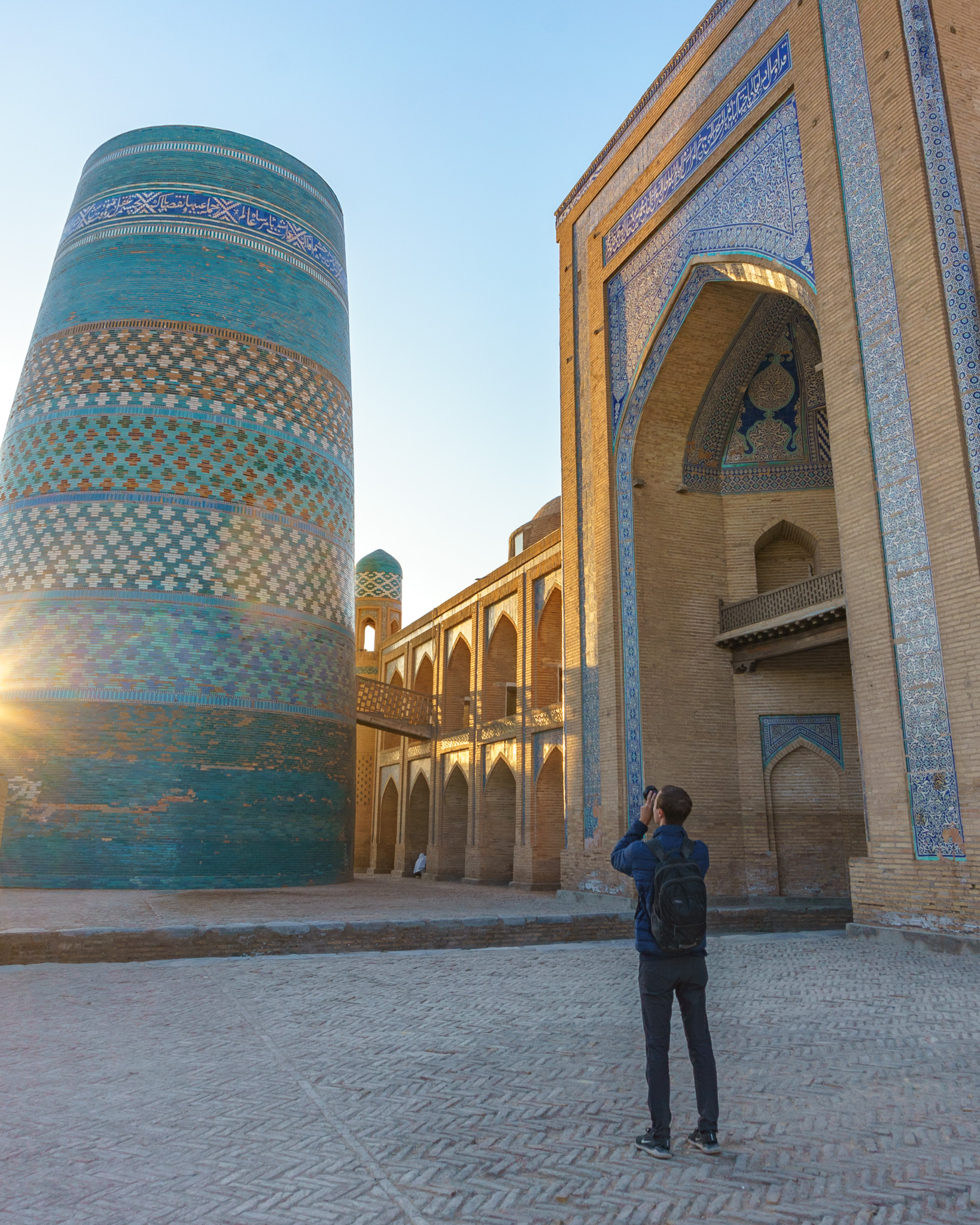 Travel Insurance for Uzbekistan
No matter where you go, you should always have travel insurance – Uzbekistan is no exception.
I personally use and recommend World Nomads. It's designed for adventurous travellers with cover for overseas medical, evacuation, baggage and a range of adventure sports and activities (important if you plan on doing any hiking in Central Asia!).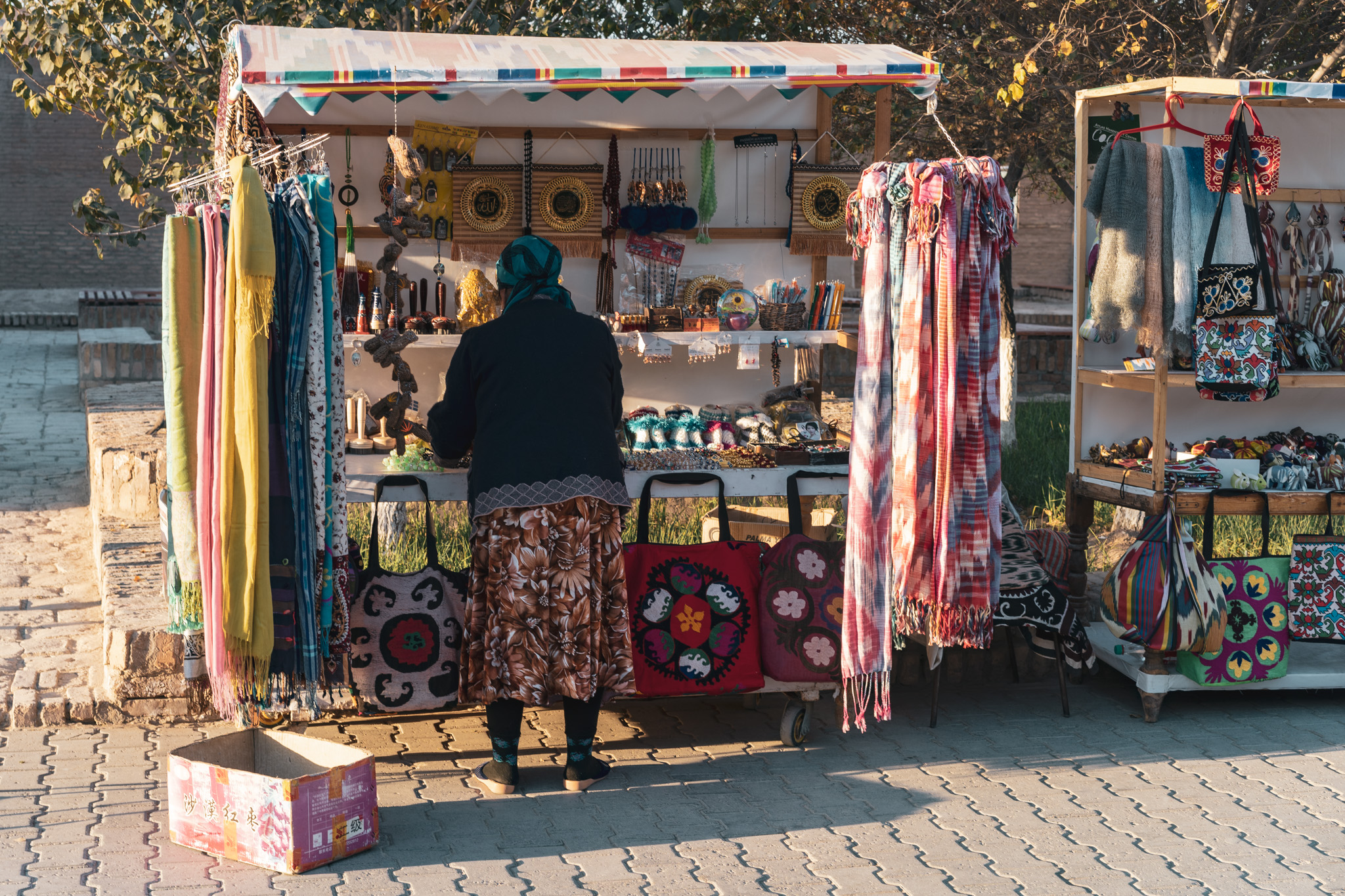 Daily Budget for Uzbekistan
Uzbekistan is a very cheap country to travel in. With a backpacker's budget, you can get by on a daily budget of about $25 per day.
Even if you prefer a bit more luxury such as private rooms and more comfortable train tickets, travelling in Uzbekistan will still cost you less than $50 per day.
As you can see, Uzbekistan is a very affordable country to travel in. The most expensive part of any trip to Central Asia tends to be the plane ticket there, so be sure to search for airfare deals for a while before your trip.
Based on a $25 per day budget, this two week Uzbekistan itinerary can be done for as little as $350 (or $700 for those who want to have a bit more comfort).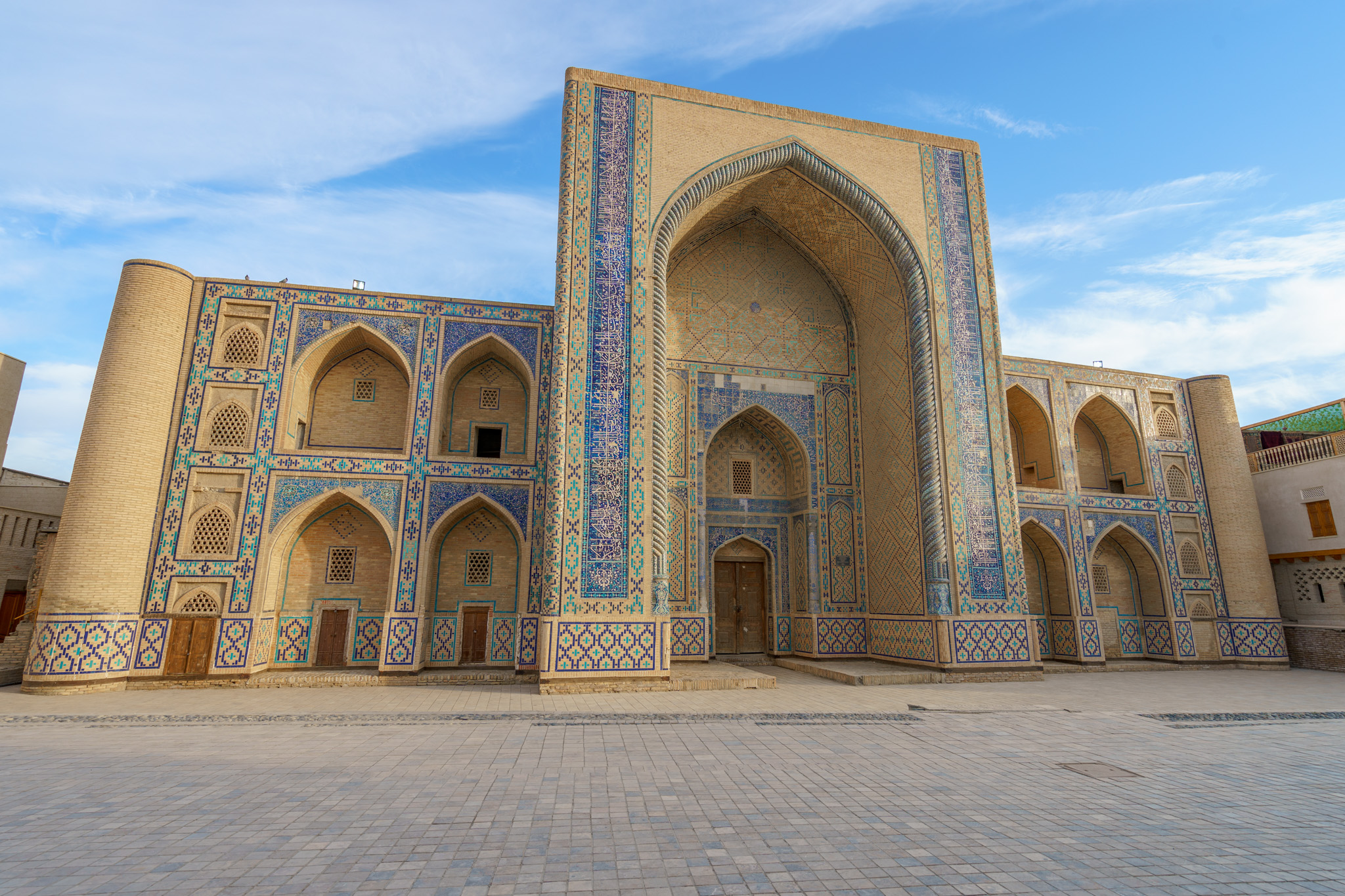 2-Week Uzbekistan Itinerary
Two weeks is the perfect amount of time for your first visit to Uzbekistan. With two weeks, you'll have a chance to see all of Uzbekistan's famous Silk Road cities, as well as explore Tashkent and Nukus.
Here's a map of the two-week Uzbekistan itinerary, so you can get an idea of the places that you'll be visiting.
Without further ado, let's get into the actual itinerary!
Tashkent (2 days)
Start off your Uzbekistan trip in its capital city. Tashkent is the largest city in all of Central Asia, and it was once the capital of Soviet Central Asia. Because of its history, it's got a very unique Russian/Central Asia atmosphere.
Tashkent is known for its cool Soviet-era buildings such as Hotel Uzbekistan and the Chorsu Bazaar – be sure to visit both of them during your visit.
Another thing you should do in Tashkent is pay a visit the Central Asian Plov Center to sample the staple food of Uzbekistan.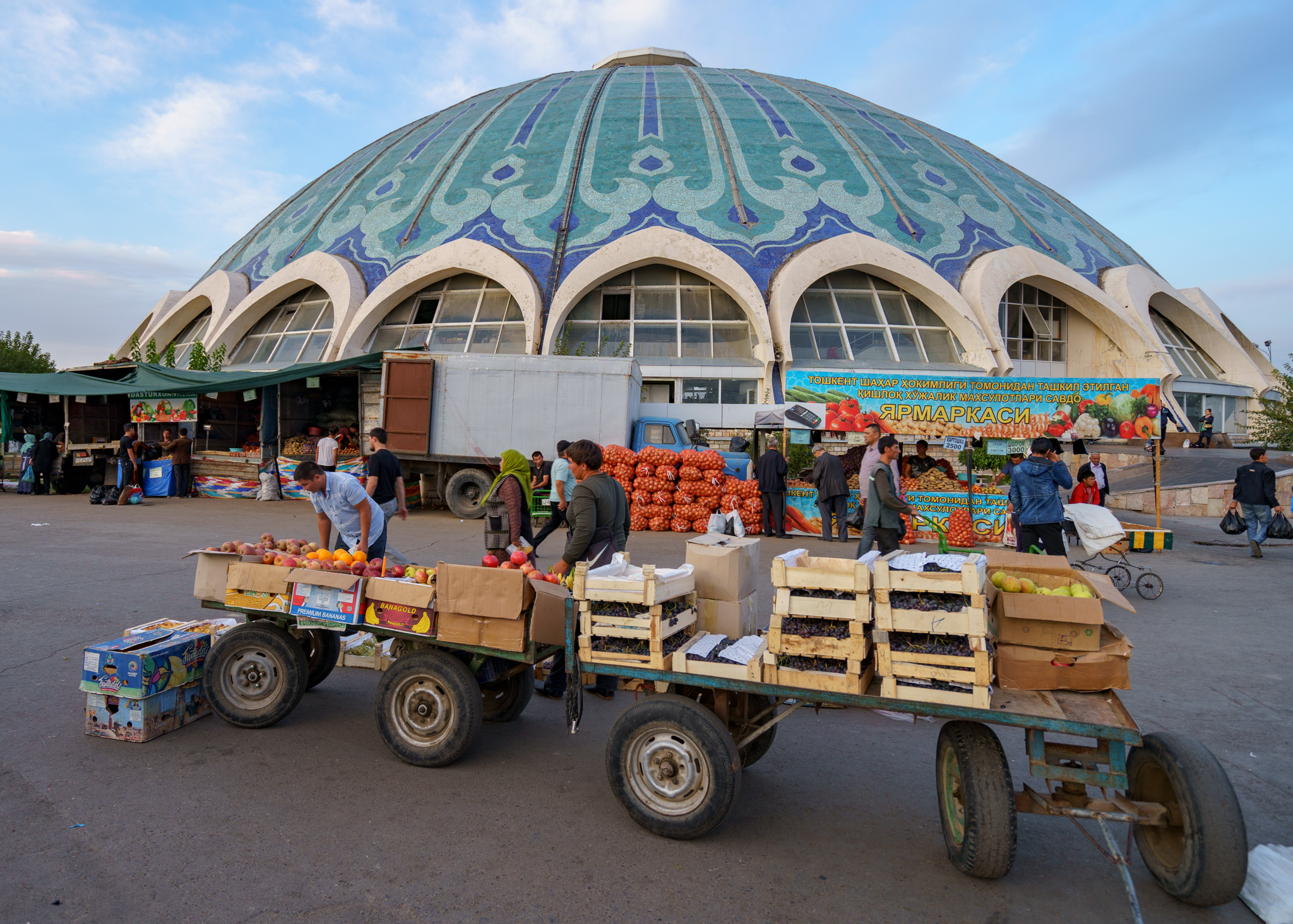 Where to stay in Tashkent
Budget: Topchan Hostel is the best place for backpackers to stay in Tashkent. It's a pretty busy hostel, making it a great place to meet other travellers.
Check the latest Topchan Hostel prices here
Mid-range: Hotel Uzbekistan is one of the most famous buildings in Tashkent. It's located in the heart of Tashkent and even has a gym and sauna.
Check the latest Hotel Uzbekistan prices here
Luxury: The Wyndham Tashkent is one of the finest hotels in the city. It is a 5-star hotel, and it's facilities are great. If you're looking for a nice place to start or end your Uzbekistan trip, this is it!
Check the latest Wyndham Tashkent prices here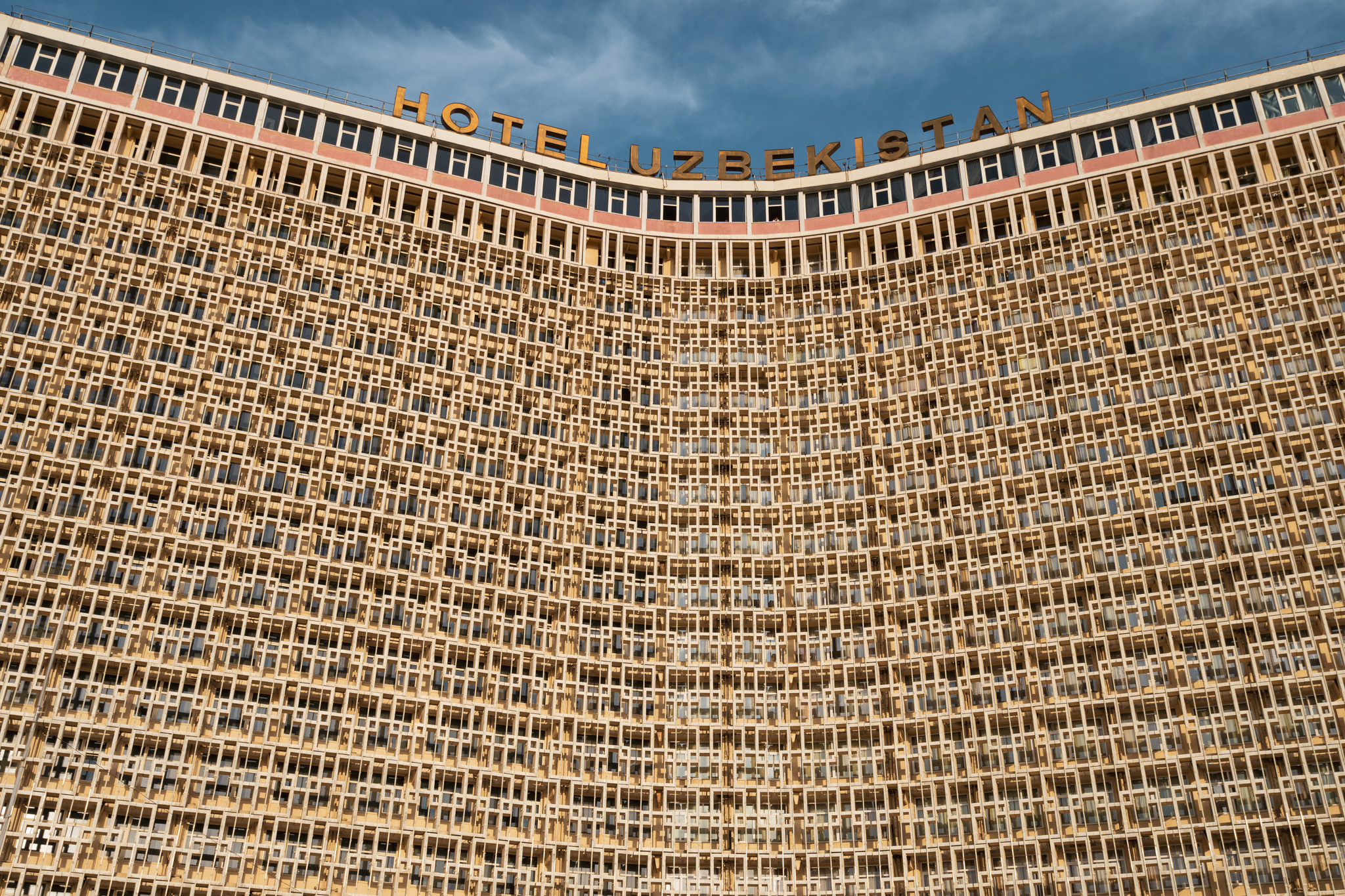 Samarkand (3 days)
Samarkand is one of Central Asia's oldest cities and is home to a number of incredible sights. Samarkand is separated into two main areas – the modern area and the ancient historical center. Most of the historical center is comprised of sights, souvenir shops, hotels, and restaurants.
In the 14th century, Samarkand was the capital of Timur's empire and is now the sight of his mausoleum. All of the stunning blue-tiled sights in Samarkand (as well as Bukhara and Khiva) are examples of architecture from the Timurid era.
When you're in Samarkand, there are quite a few things you should see. Here's a list:
Registan – Uzbekistan's most famous sight. The Registan is located in the heart of Samarkand – you can't miss it. Try to visit at both sunrise and sunset for the best lighting. This complex is absolutely astounding, and you can spend quite a while roaming around it.
Gur-e-Amir – This complex is the final resting place of Timur, the ruler who choose Samarkand as the capital of his empire.
Bibi-Khanym Mosque – In the 15th century, this mosque was one of the most important in the entire Islamic world. It is massive – you can see it towering above its surroundings from pretty far away.
Shah-i-Zinda – A necropolis that has existed for over a millennia. Various temples, mausoleums, and other buildings have been added over the centuries making Shah-i-Zinda one of the most impressive sights in Samarkand.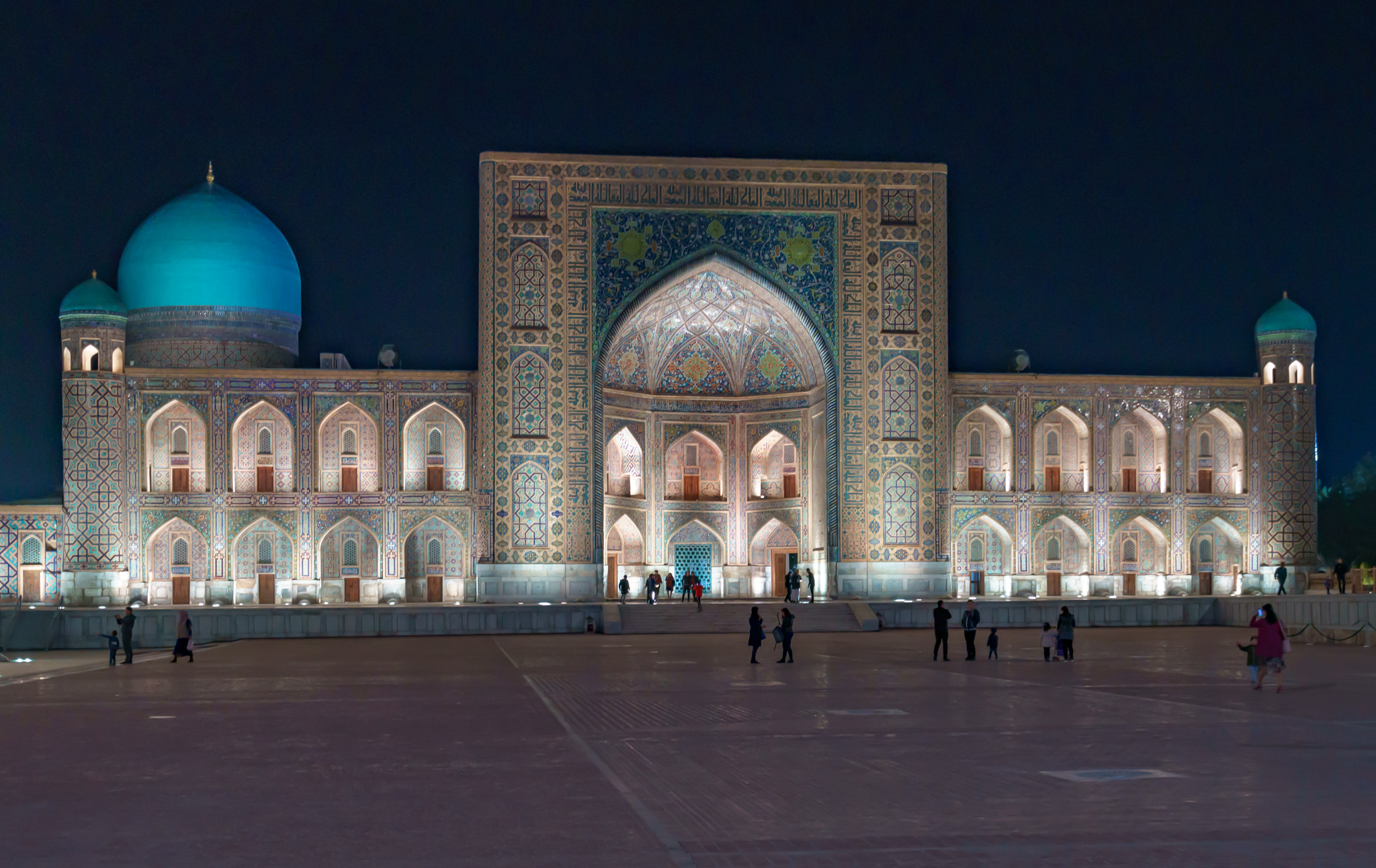 Where to stay in Samarkand
Budget: The Registan Hostel is one of the nicest hostels that I've ever stayed at. It's brand new and is located just a couple of hundred meters from the Registan. The staff here are kind and willing to answer any questions you have. I highly recommend this place!
Check the latest Registan Hostel prices here
Mid-range: Tilyakori Hotel is a great mid-range hotel in Samarkand. It includes a free continental breakfast and is located right near the Registan.
Check the latest Tilyakori Hotel prices here 
Luxury: Hotel Minor has gotta be the best place to stay in Uzbekistan if budget is of no concern. Rooms are amazing, and you'll get a giant breakfast. The hotel is located directly beside the Registan, which is perfect.
Check the latest Hotel Minor prices here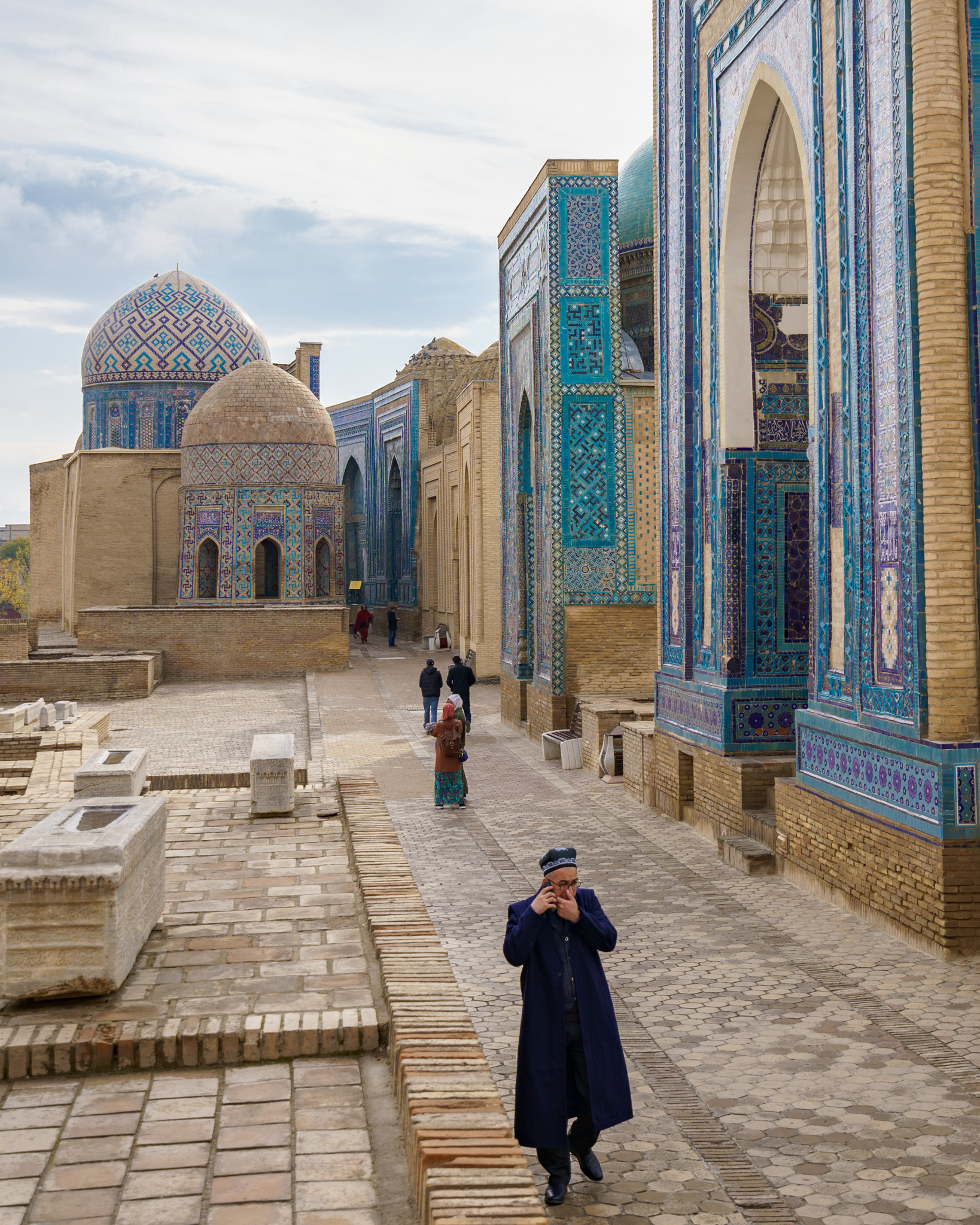 How to get to Samarkand from Tashkent
There are quite a few ways to get between Uzbekistan's two largest cities. The most convenient option for travellers is by train.
You've got two options for trains from Tashkent to Samarkand. You can take a classic train, or try out one of Uzbekistan's new highspeed Afrosiob trains.
Slow trains from Tashkent to Samarkand take approximately 3 hours, whereas the highspeed Afrosiob train takes just 2 hours. Both are comfortable, so just choose whichever fits your schedule and budget.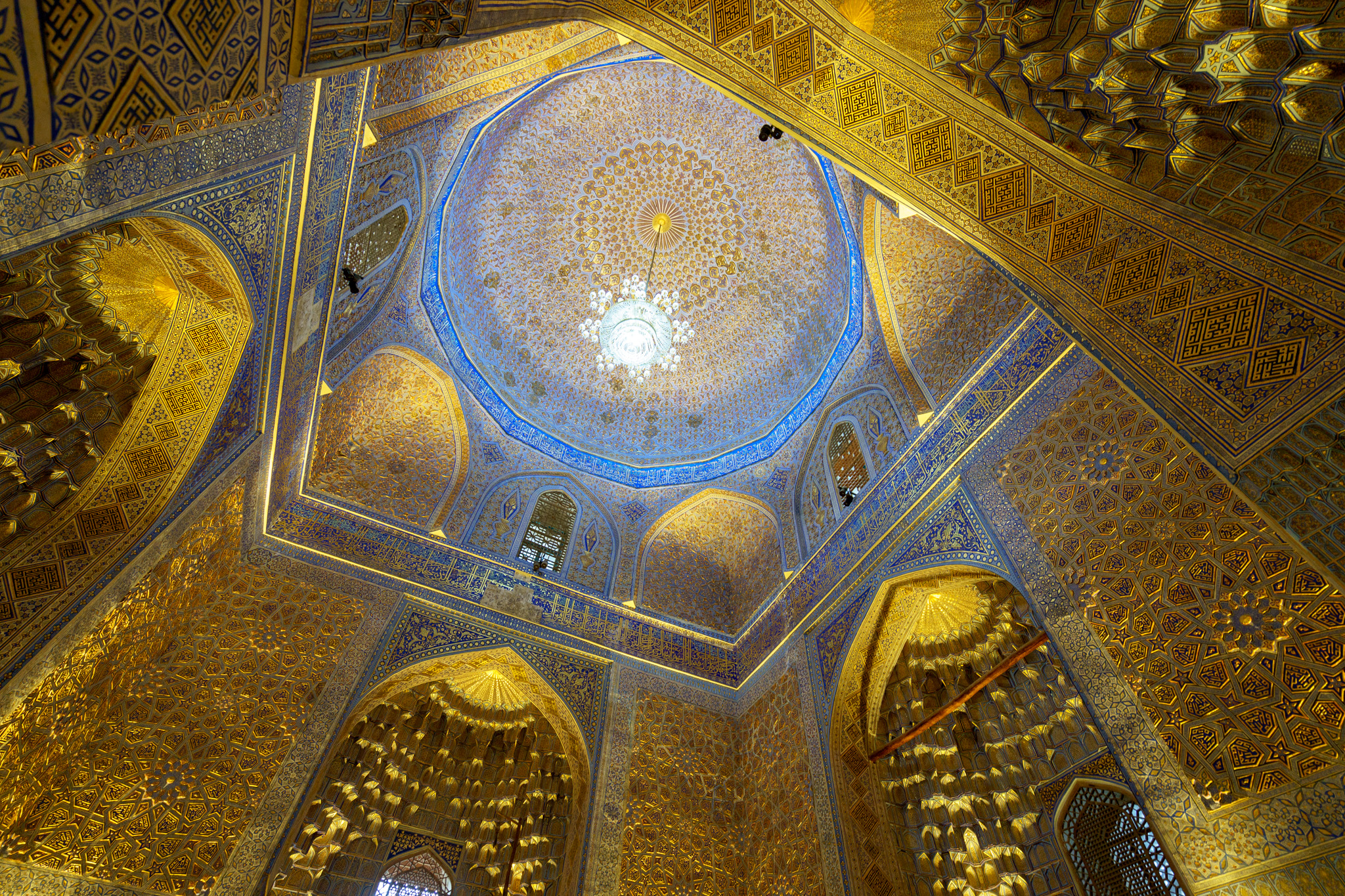 Bukhara (2 days)
Bukhara is another ancient city located along the Silk Road. Many of the people who inhabit Bukhara are actually ethnically Tajik, and speak Tajik rather than Uzbek.
The historical center of Bukhara is full of beautiful mosques and madrassas, and it is listed as a UNESCO World Heritage Site. It's easy to get taken back in time while wandering the tight alleyways of Bukhara's old town.
There are quite a few different sights to see in Bukhara, and all of them are located conveniently around the historical center of the city.
Here are the main sights to check out:
Po-i-Kalyan
Chor Minor
Kalyan minaret
Ark of Bukhara
Bolo Haouz Mosque
While you could technically visit all of the main sights in a single day, it's best to take things slow and spread them out over two days.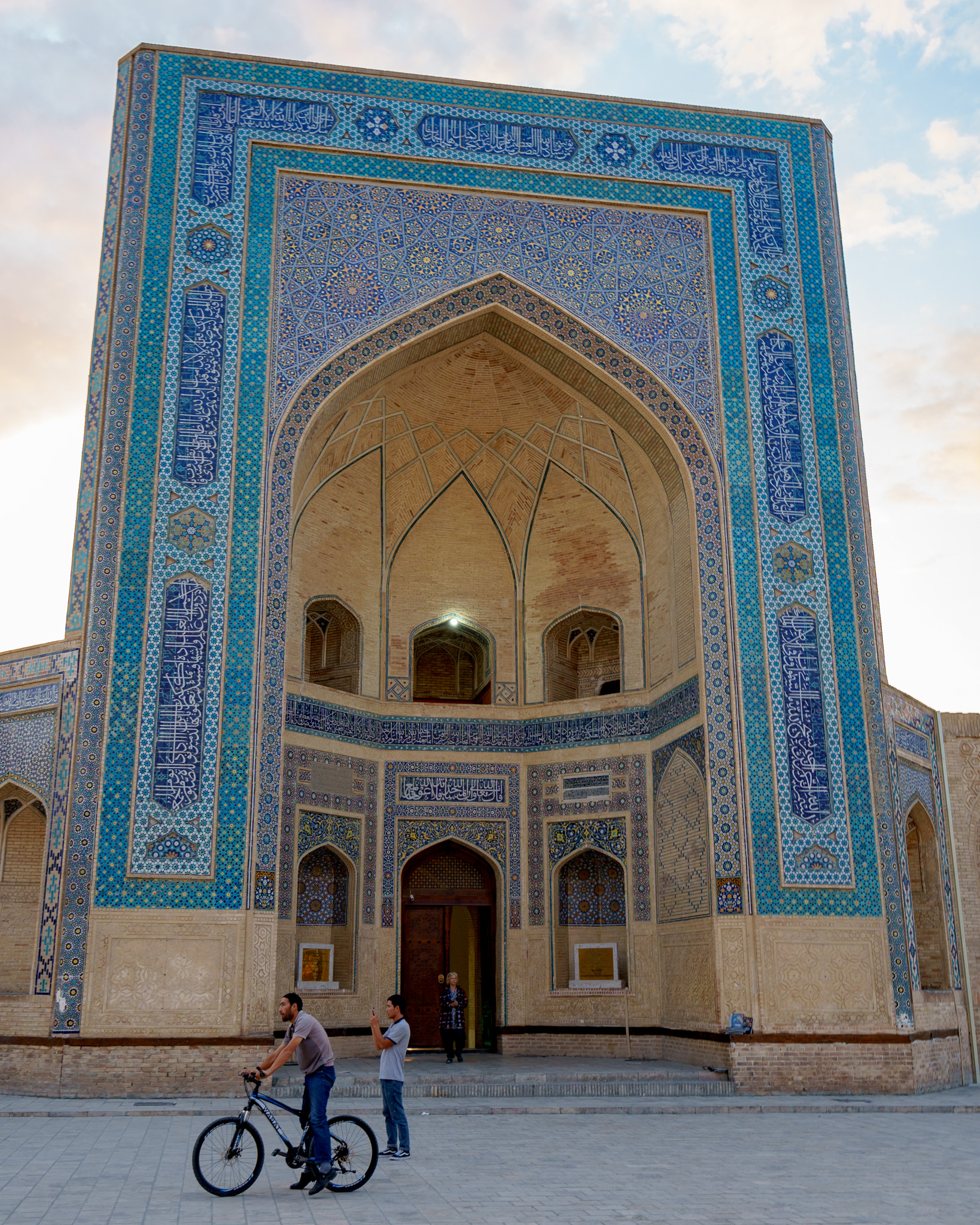 Where to stay in Bukhara
Budget: The Payravi Guesthouse is a fantastic family-run place that's located in the heart of Bukhara. Includes free breakfast. I recommend this place for budget travellers!
Check the latest Payravi Guesthouse prices here
Mid-range: Old Bukhara is a great place to stay on a mid-range budget. With comfortable rooms and a delicious continental breakfast, you can't go wrong!
Check the latest Old Bukhara prices here
Luxury: If you're looking to treat yourself when you're in Bukhara, then the Uzbek-themed Komil Bukhara Boutique Hotel is perfect for you.
Check the latest Komil Bukhara Boutique Hotel prices here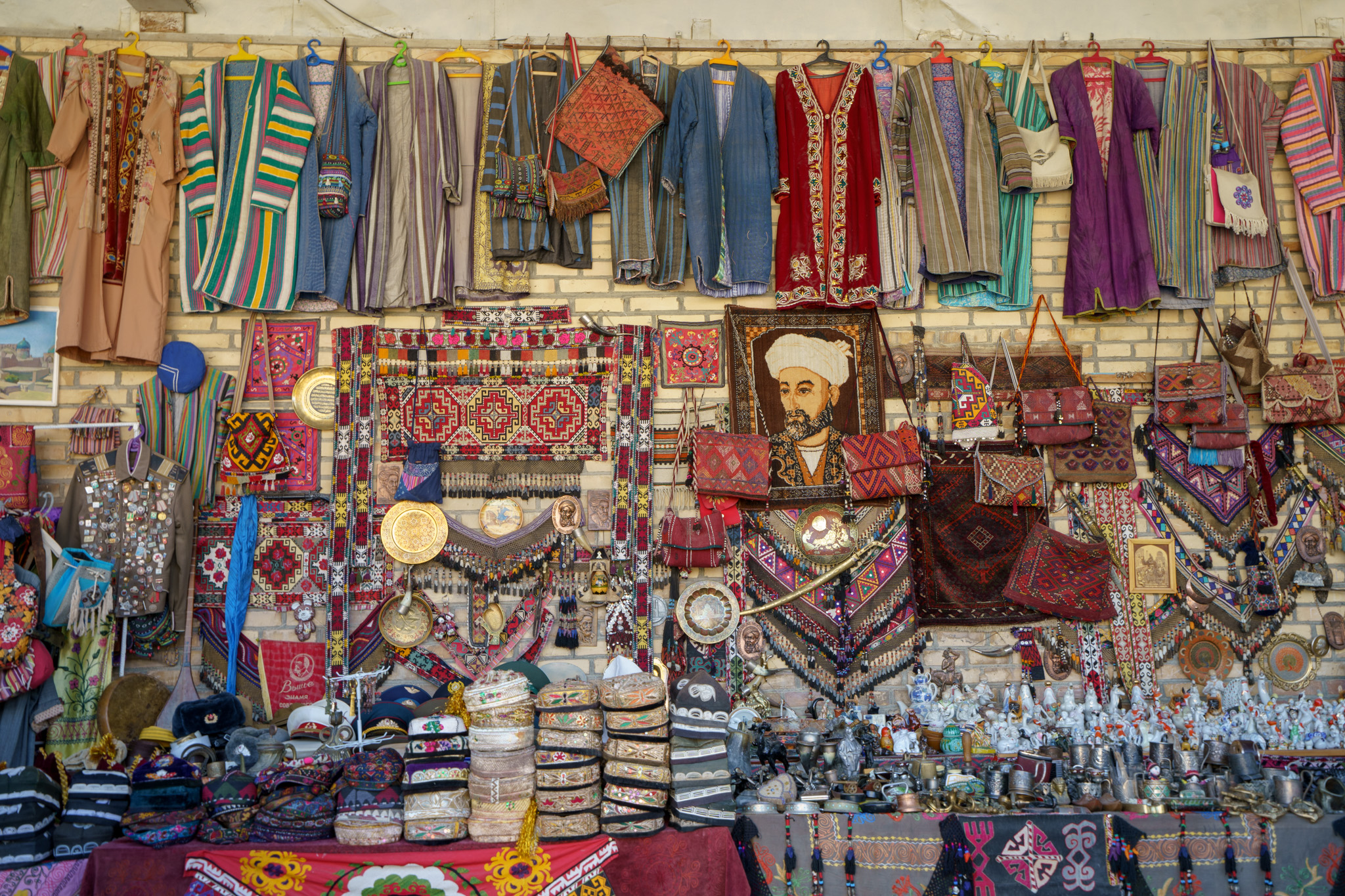 How to get to Bukhara from Samarkand
Getting from Samarkand to Bukhara is very straightforward. There are both slow and highspeed trains running between the two cities.
Slow trains from Samarkand to Bukhara take about 2.5 hours, whereas the highspeed train makes the journey in just 1.5 hours.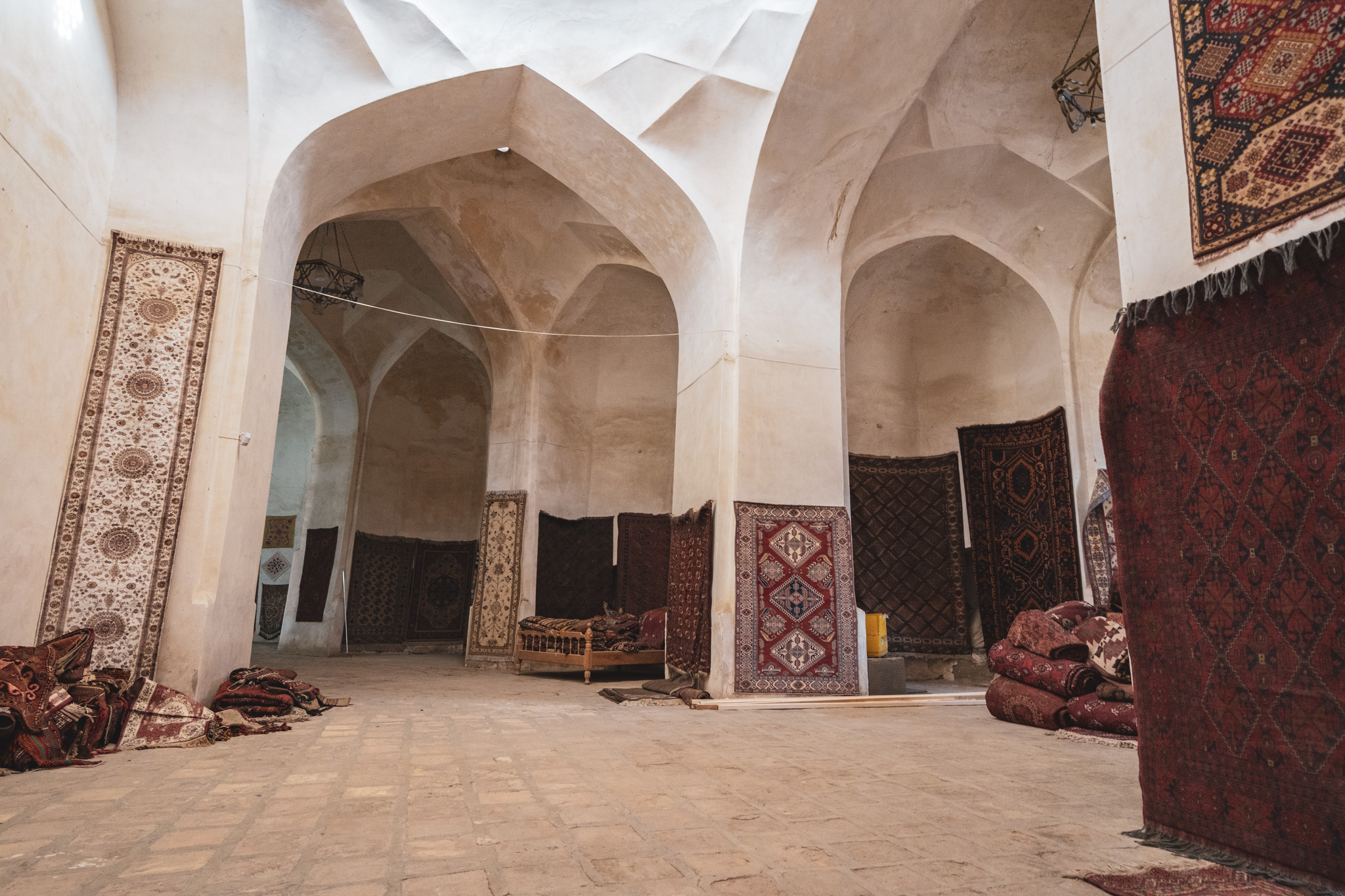 Khiva (3 days)
Modern-day Khiva is a sleepy oasis town, but once upon a time, it was a brutal slave trading post positioned between Central Asia's largest deserts. The Khanate of Khiva once had a longstanding rivalry with the Khanate of Bukhara, although this was dissolved when the Russians managed to capture the cities. Like Bukhara, Khiva is also a UNESCO World Heritage Site.
Khiva is the only ancient city in Uzbekistan that still has intact walls surrounding its old town. All of the major sites in Khiva are located within these walls, so it's best to find a place to stay that is within them.
The main thing to do in Khiva is to explore the old city. It's quite big, and you can spend days wandering around all of its alleyways. Quite a few of the buildings allow entry, so be sure to check out the ones you are most interested in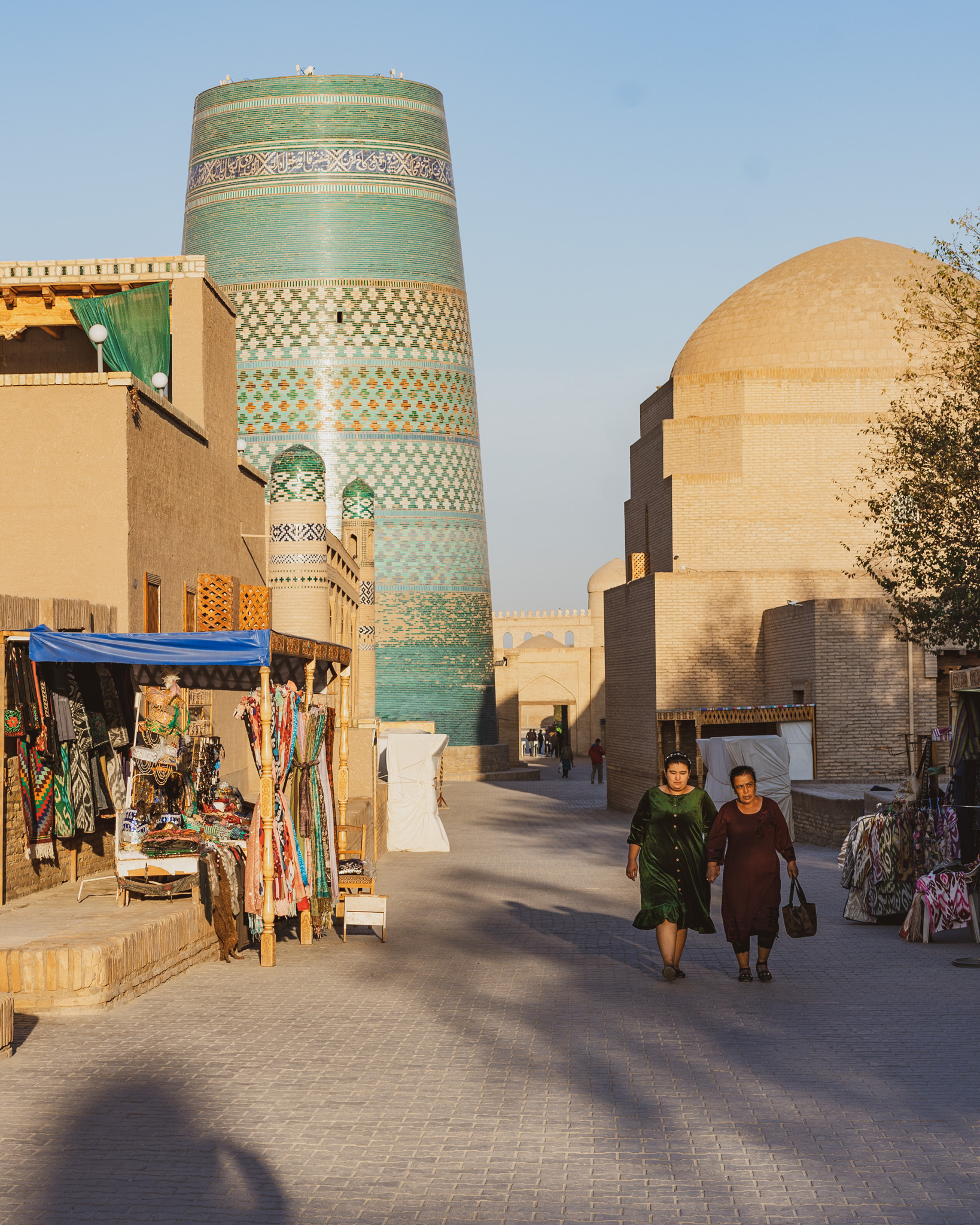 Where to stay in Khiva
Budget: Guesthouse Dilorom is where I stayed in Khiva. It's a nice family-run place that includes a great breakfast. It's located within the walls of the old town, so it's easy to visit all of the sights in Khiva.
Check the latest Guesthouse Dilorom prices here
Mid-range: Meros B&B is a nice bed and breakfast for travellers looking for a private place to stay.
Check the latest Meros B&B prices here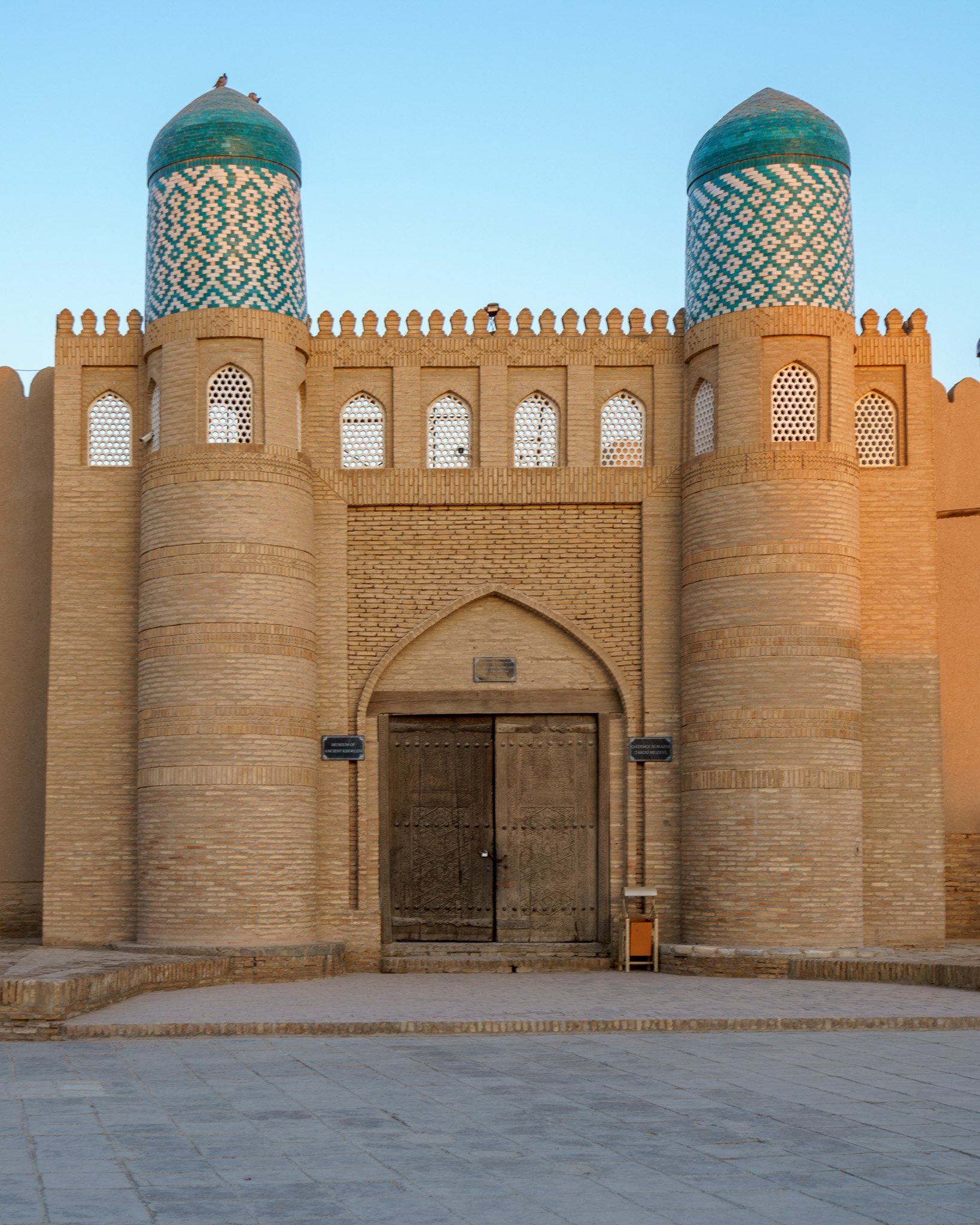 How to get to Khiva from Bukhara
Khiva is located pretty far away from Bukhara. There aren't any highspeed trains running out to Khiva, so your only option is a slow train.
Previously, Khiva didn't have its own train station and travellers needed to take a train to the nearby city of Urgench and then take a minibus to Khiva. Luckily, a new train station has recently opened up in Khiva, so it's now possible to take a train directly into the city.
Slow trains from Bukhara to Khiva take about 6 hours.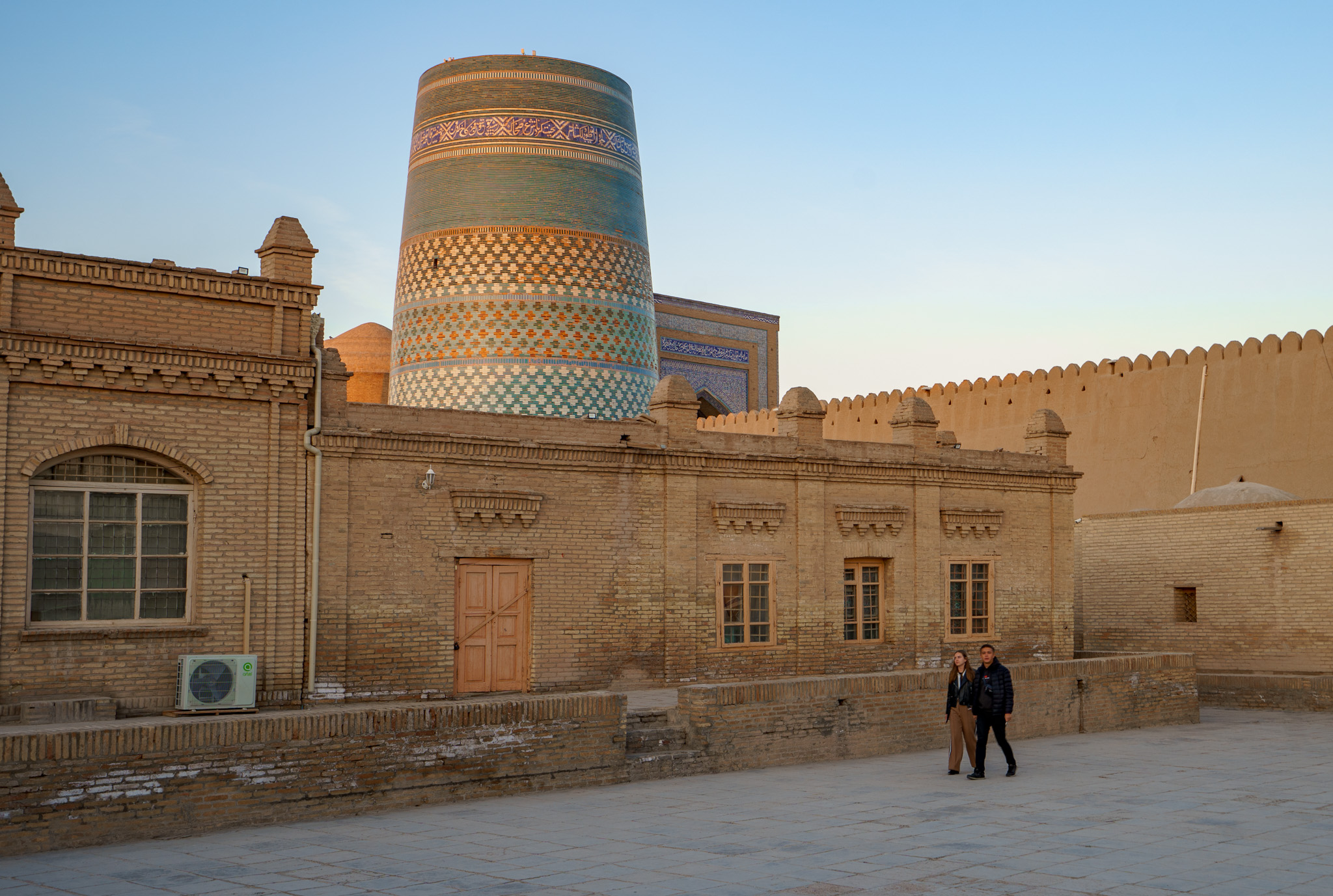 Nukus (2 days)
Nukus is the capital city of the autonomous Republic of Karakalpakstan. Karakalpakstan is a massive region that covers the entirety of northwestern Uzbekistan, although much of it is just an empty desert.
Karakpakstan was once home to the Aral Sea. Once upon a time, it was the fourth-largest lake in the world. In the 1960s, Soviet irrigation projects diverted the rivers that flowed into the Aral Sea, and it began to dry up. Nowadays, the lake has almost completely vanished, and it's known as one of the planet's worst environmental disasters.
Muynak is a former fishing town that used to be on the shores of the Aral Sea. When the sea dried up, so did the economy of Muynak. Now, Muynak is known for the eerie ship graveyard that lies next to the town. It's easy to visit Muynak and it's ship graveyard as a day-trip from Nukus. Muynak is about 3 hours away by marshrutka or shared car, and you can then spend a few hours exploring before returning to Nukus.
There are also tours that will take you all the way to the current shoreline of the Aral Sea, although they cost quite a bit more.
Another thing you should check out is the Nukus Museum of Art (also known as the Savitsky Collection). It houses an impressive collection of over 82,000 items of Russian and Central Asian avant-garde paintings banned by Soviet authorities, as well as archeological artefacts from the region.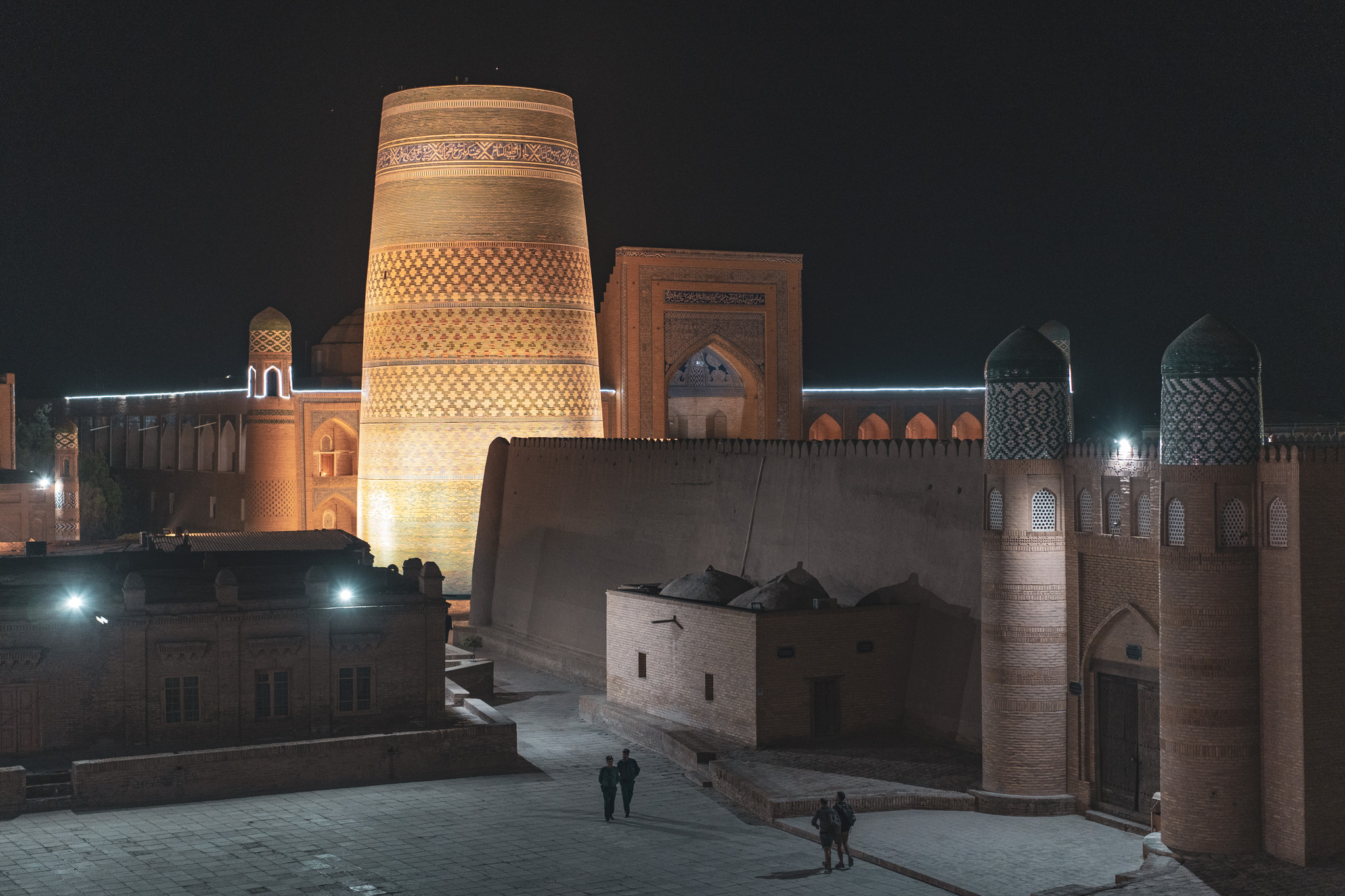 Where to stay in Nukus
Budget: Besqala is a great choice for budget backpackers. They've got a number of different sized dormitories and include a delicious free breakfast.
Check the latest Besqala prices here
Mid-range: The Jipek Joli Inn is definitely the best place to stay in Nukus. Rooms are nice but still affordable, and the cost includes a tasty breakfast. The staff can also help arrange your trip to the Aral Sea.
Check the latest Jipek Joli Inn prices here
How to get to Nukus from Khiva
There is no direct train between Khiva and Nukus, so your best option is to take shared cars.
First, grab a taxi from Khiva to Urgench (7,000 som per seat in a shared taxi). When you arrive in Urgench, it should be no problem to find a shared taxi heading to Nukus. Seats in a shared taxi from Urgench to Nukus should cost about 50,000 som.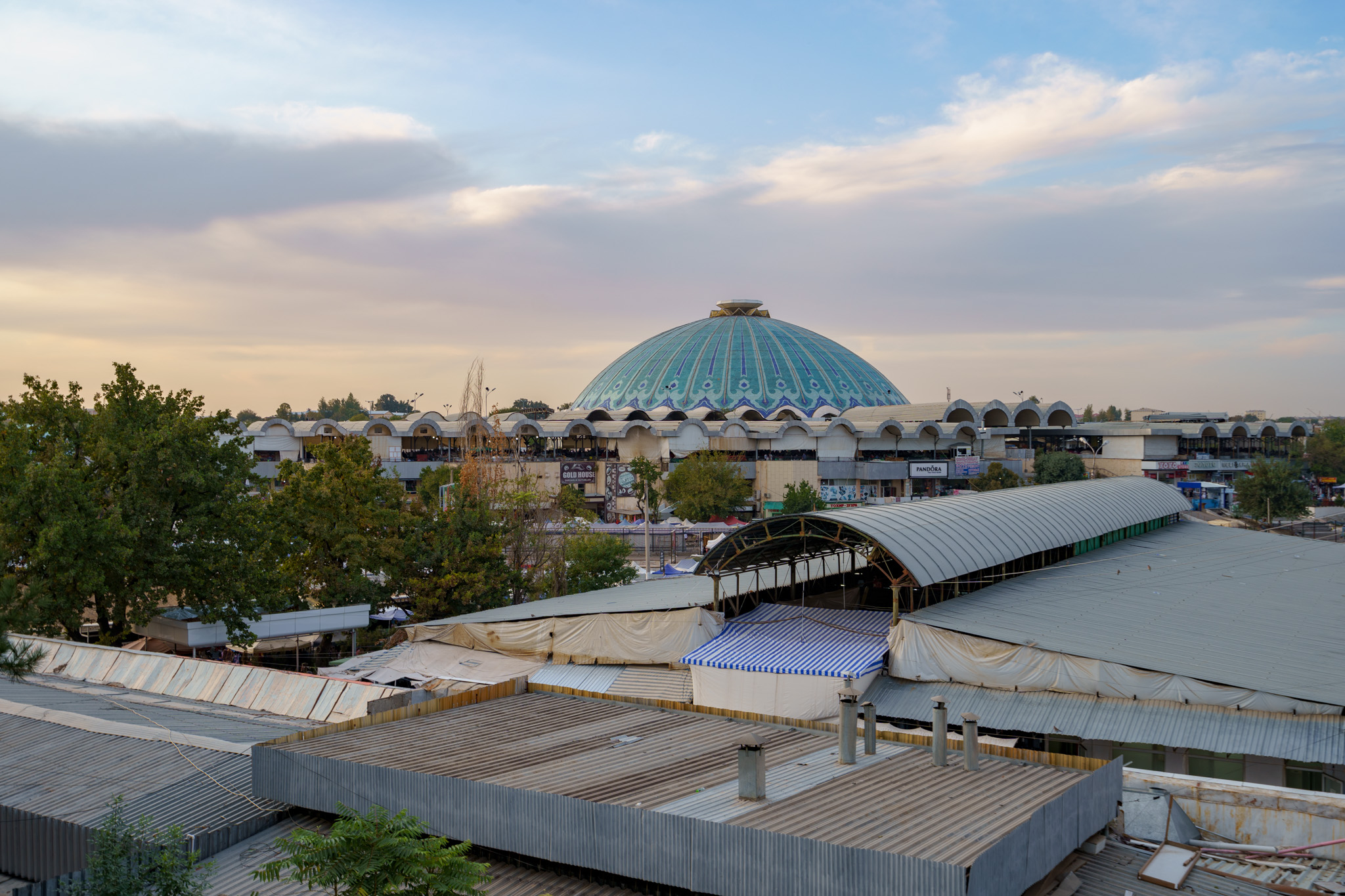 Tashkent (1 day)
Wrap up your time in Uzbekistan with one final day in Tashkent. If you're craving food other than plov, Tashkent has a number of international restaurants and good coffee shops that you can visit.
Take this day to chill-out and reflect on everything you saw during your trip!
How to get to Tashkent from Nukus
There is a direct overnight slow train from Nukus to Tashkent. It departs Nukus in the midafternoon, and arrives in Tashkent the next morning. it's a comfortable way to travel such a long distance.
If you're short on time, you can also consider taking a flight from Nukus to Tashkent. Flights aren't that expensive, and only take about an hour and 40 minutes.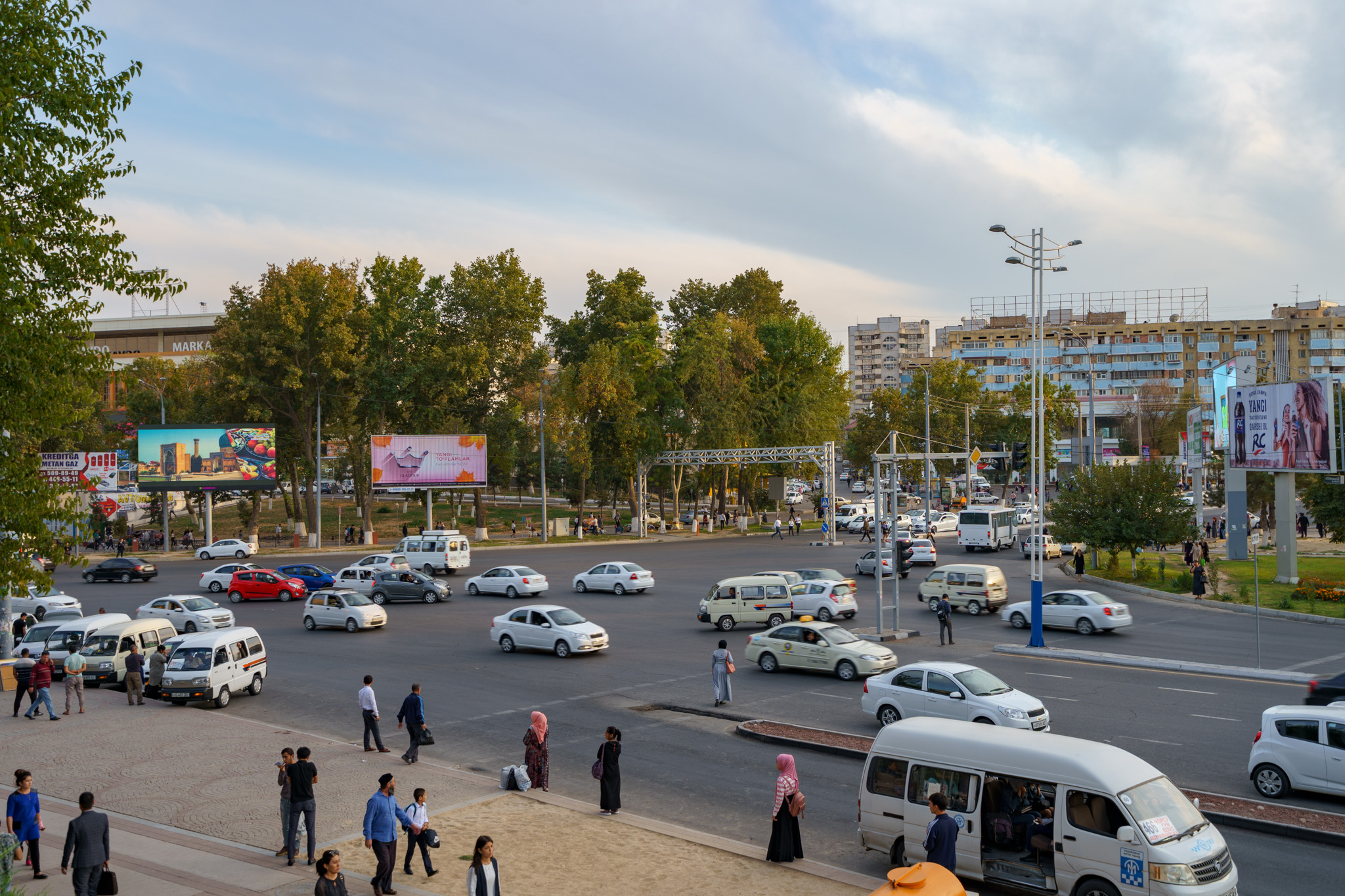 Other Places to Visit in Uzbekistan
There's still plenty more to Uzbekistan that I wasn't able to include on this itinerary. If you've got more time in Uzbekistan, you should try to check out these other places.
Fergana Valley
The Fergana Valley is the breadbasket of Central Asia and the place where Uzbekistan, Kyrgyzstan, and Tajikistan meet. If you're into culture, the Fergana Valley is perfect for you. There are a couple of cities worth visiting here, including Namangan, Fergana, Kokand, and Andijan.
It's also easy to get to the Fergana Valley from Tashkent. There are daily trains, as well as plenty of shared taxis.
Termez
Termez is the southernmost city in Uzbekistan, located on the border with Afghanistan. It was an important city for both the Soviet and American invasions of Afghanistan.
There are a couple of interesting archeological sights near Termez, but the main reason to visit is if you're planning on crossing the Hairatan border to travel in Afghanistan.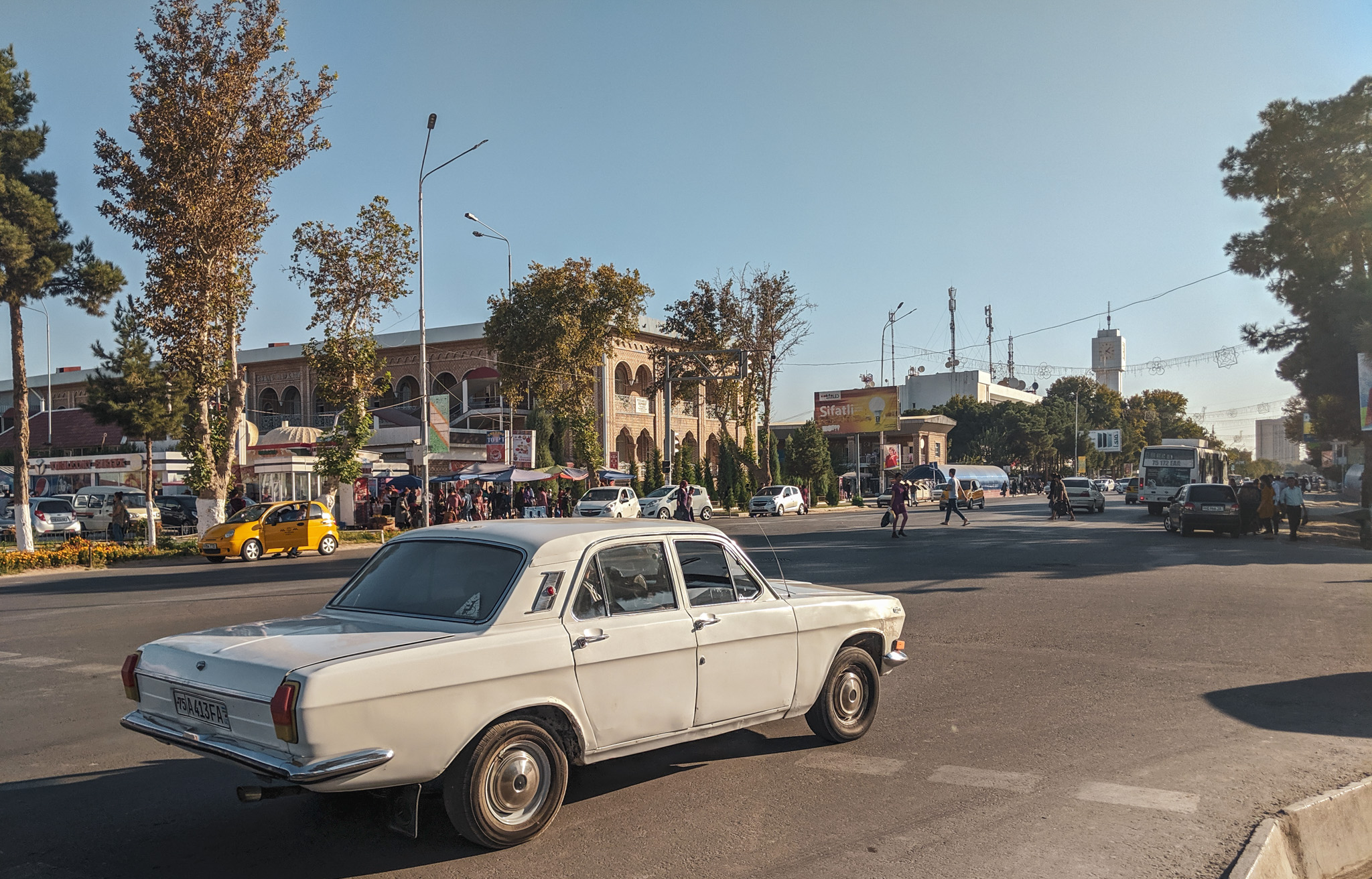 Uzbekistan Itinerary Wrap-Up
I hope this itinerary has helped you plan your trip to Uzbekistan! It's an incredible country, and I'm sure that you will enjoy it.
If you have any questions about travelling in Uzbekistan, don't hesitate to ask in the comments below!
In the meantime, check out my other posts about travel in Central Asia: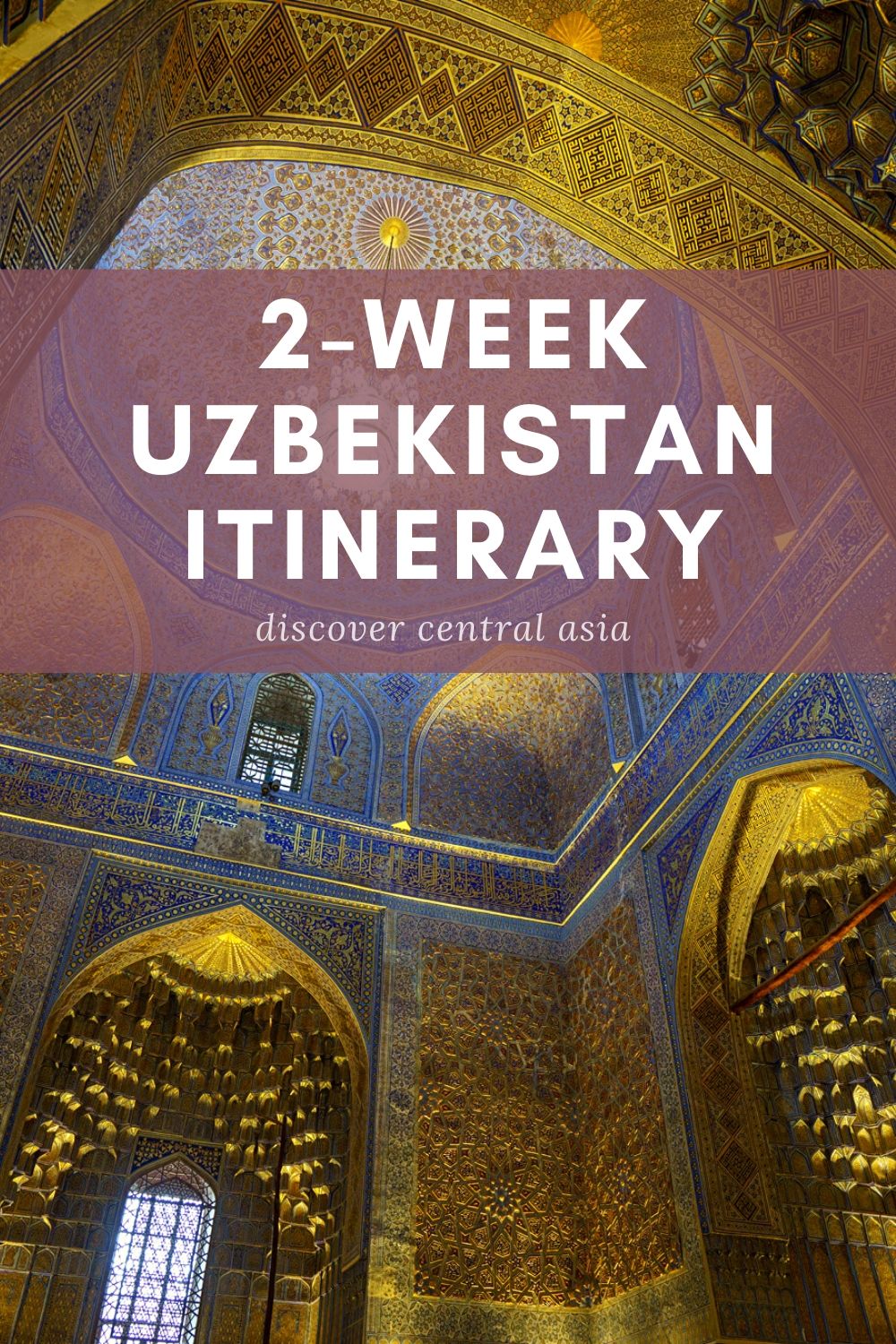 Yay transparency! There are affiliate links in this guide. If you book or buy something using my links, I'll make a bit of money at no extra cost to you.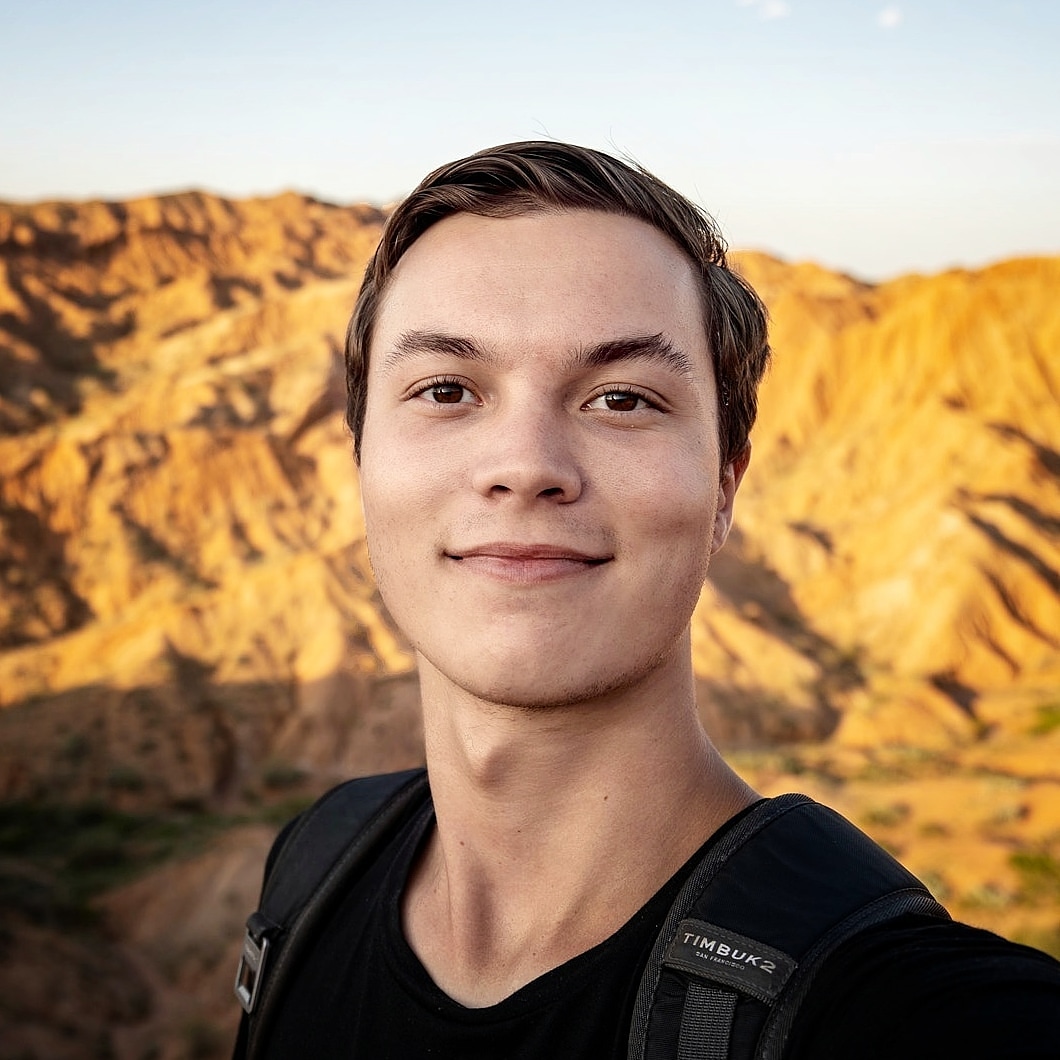 21-year old Canadian dude who loves to visit off-the-beaten-path places, climb tall mountains, and try delicious foods.