Wadi Al Disah is a beautiful mountainous valley in Saudi Arabia's northwestern Tabuk province. Al Disah translates to "the valley of palm trees", and when you arrive here you'll see exactly why. The luscious valley floor is surrounded by massive sandstone cliffs and pillars that are perfect for exploration.
I visited Wadi Al Disah during my three-week backpacking trip in Saudi Arabia, and it was one of the most stunning natural sights I saw in the entire country.
As of right now, it's a pretty off-the-beaten-path destination and is only really visited by domestic tourists. I highly recommend that you make a visit to Wadi Al Disah if you're planning a trip to Saudi Arabia. The entire Tabuk province is stunning, and driving around it was one of the highlights of my trip.
In this post, I'll go over everything that you need to know to visit Wadi Al Disah. Let's get right into it!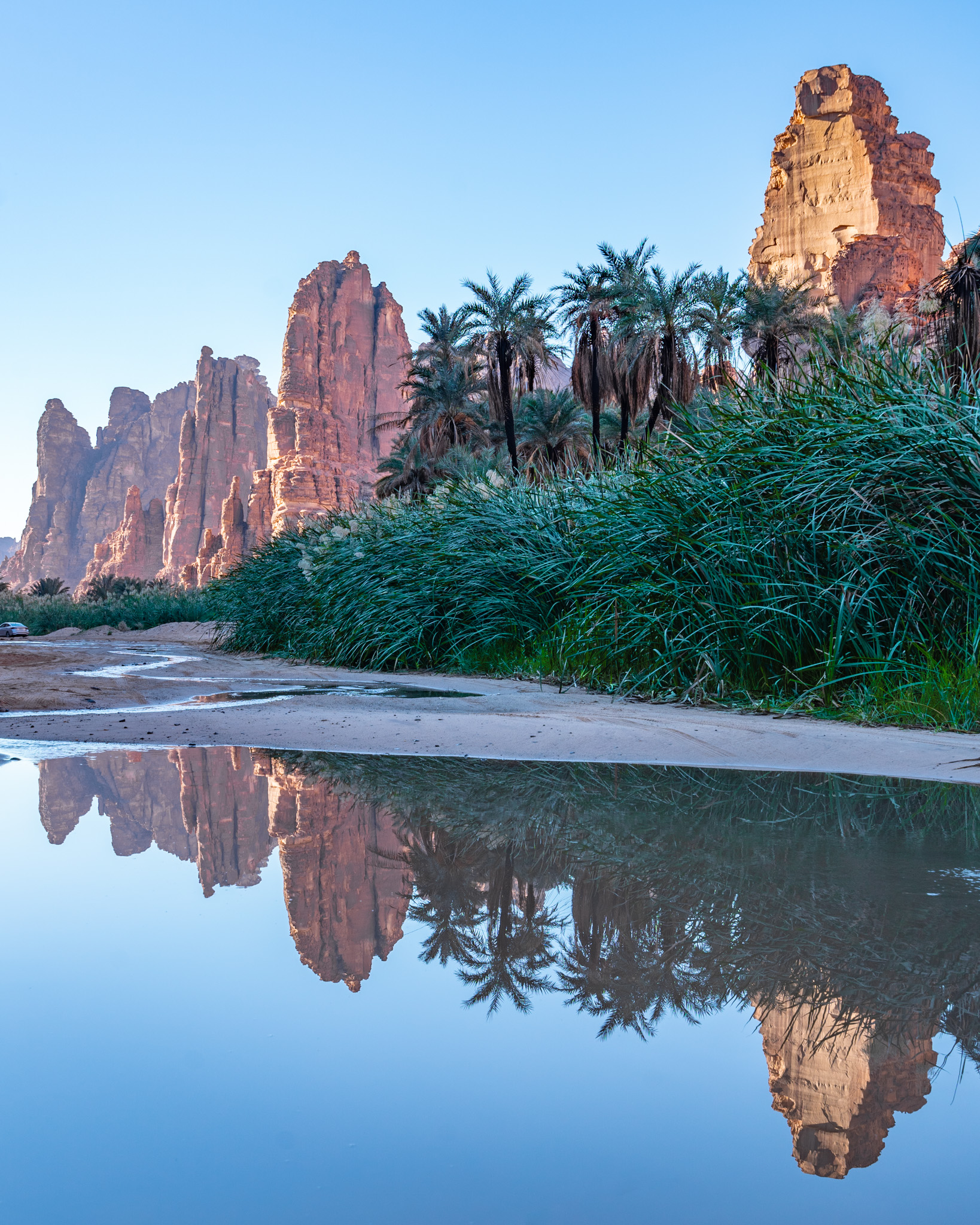 How to get to Wadi Al Disah
The main entrance to Wadi Al Disah is located about 260 kilometers from the city of Tabuk. First, you'll need to drive to the small town of Al Disah (about 250 km from Tabuk), and then continue slightly further along the road to the entrance of the valley. The drive will take about two hours.
There is a second entrance to the valley located closer to Tabuk, but unless you have a 4wd vehicle you won't be able to drive through to the other side of the valley (and therefore only see that one side – I think the entrance near the Al Disah town is more beautiful).
How to get to Tabuk
If you need to get to Tabuk from elsewhere in Saudi Arabia, I'd recommend flying. While it is possible to drive there, it is quite far from other major cities, so unless you've got unlimited mileage on your rental vehicle it could be expensive.
Flights from Riyadh or Jeddah to Tabuk go for $30 to $50 one-way. Check on Google Flights to find the best deals.
Need a place to stay in Tabuk? The Aral Hotel is where I'd recommend for those on a mid-range budget!
Check Aral Hotel prices here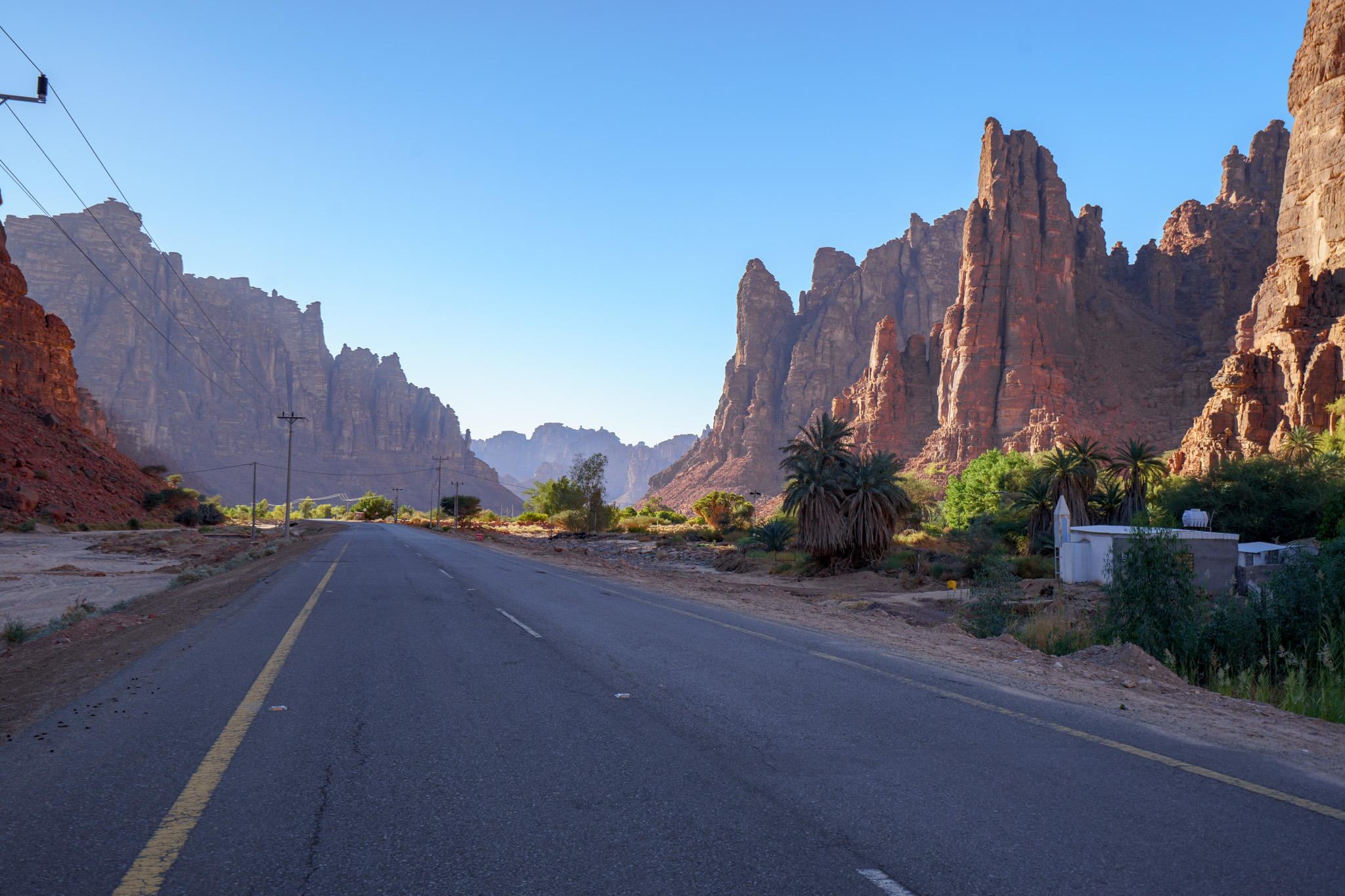 Wadi Al Disah Map
Here's a map of the route to Wadi Al Disah from Tabuk. I've marked the two valley entrances to help you visualize. The southern entrance is the more beautiful one, so I recommend heading straight to it.

Things to do at Wadi Al Disah
Wadi Al Disah is the perfect place to get away from other people and relax in nature. Depending on what you like, there's a lot of different things to do here.
If you're into camping, bring a tent and pitch it anywhere! The stars at night will look amazing.
If you arrive in the morning, you could choose to hike the entire length of the valley and back. It'll take a couple of hours, but it might not be possible if it has rained recently.
When I visited, there were a couple of groups of Saudis having picnics at the entrance of the valley and I was invited to join them. I loved sippin' on delicious mint black tea while enjoying the serenity of the valley.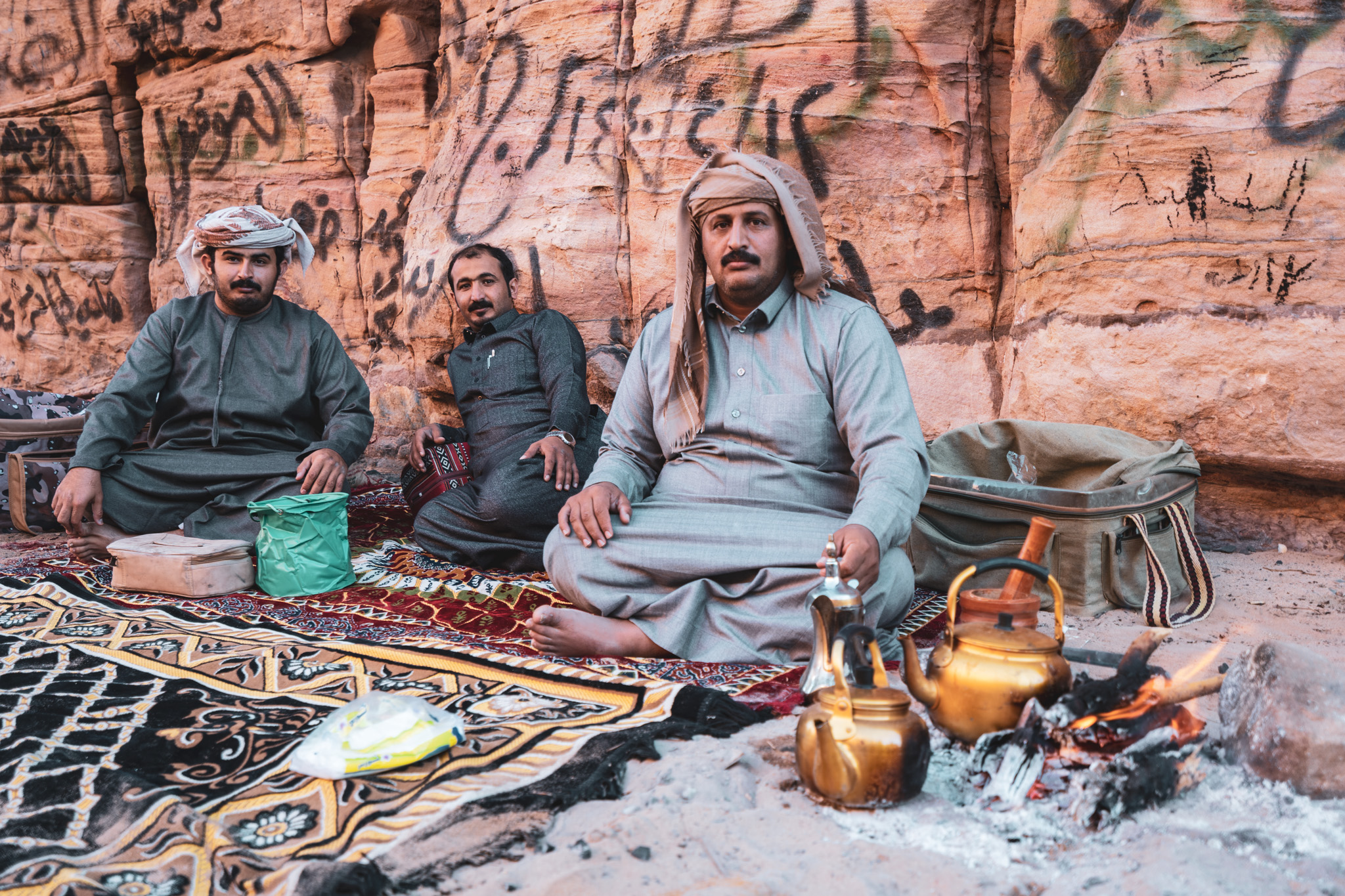 When to visit Wadi Al Disah
The best time to visit Al Disah is in the winter, as that is when temperatures will be the most comfortable. November to March will have warm days and cool nights, making for perfect camping weather.
It's still totally possible to visit Wadi Al Disah in the summer, but it will be hot (although still not as hot as southern Saudi Arabia, at least).
I visited in early Dember and it was perfect! Be sure to stick around for sunset, as the light on the sandstone cliffs looks amazing.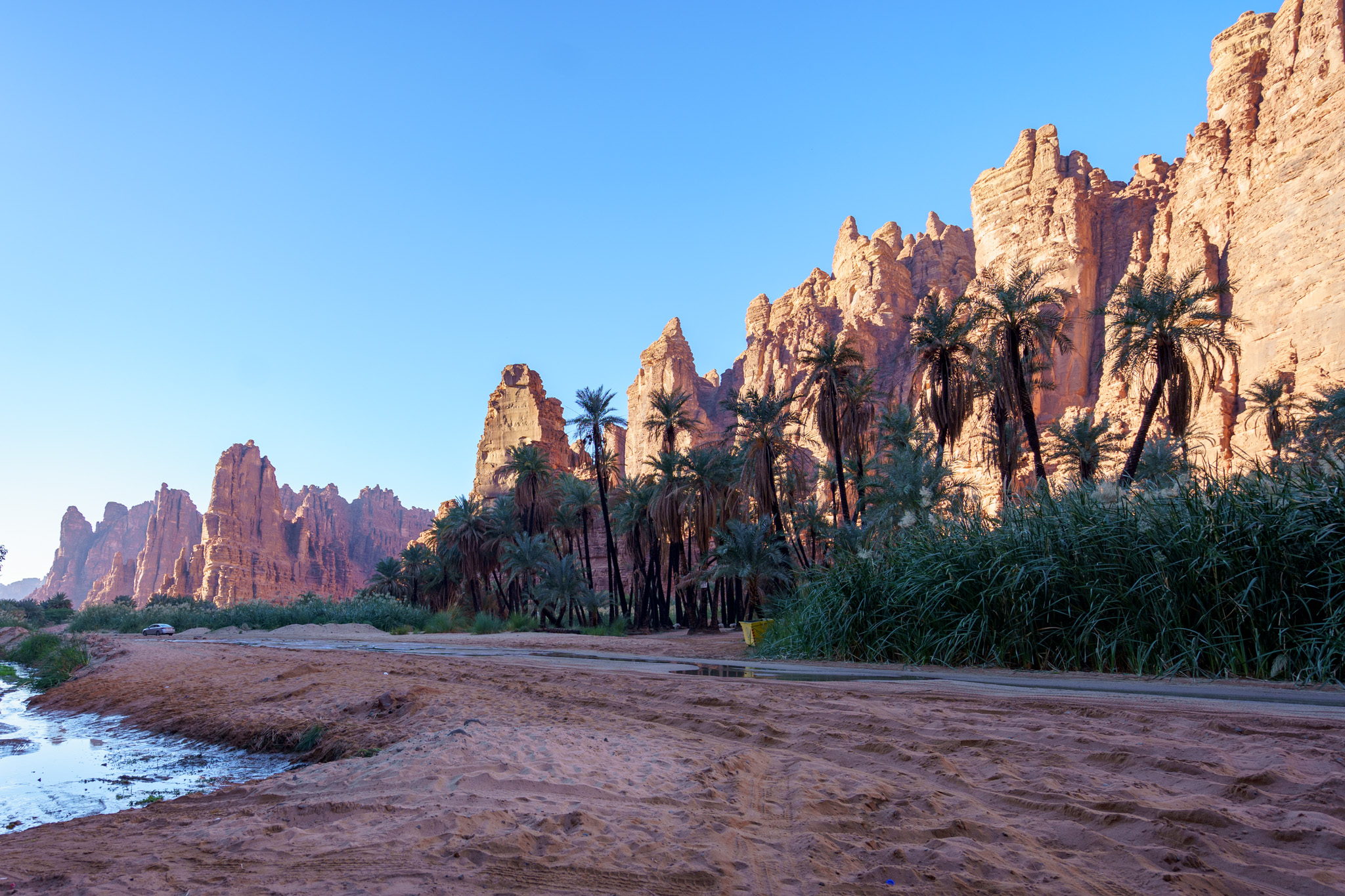 Tips for visiting Wadi Al Disah
Here are a few tips to help your trip go smoothly.
Bring extra water – If you're road tripping in Saudi Arabia, I always recommend having a decent stock of fresh water in your car. It can be extremely hot at any time of year, so it's better to be prepared for anything.
Download maps for offline use – Use an app such as Google Maps or MAPS.ME to download the directions to the valley offline. There isn't much cell reception when you're off the main highways in Saudi Arabia, so you'll need to make sure that you still know where you're going when all road signs are in Arabic.
Pick up any snacks in Tabuk – While there are a couple of small gas station shops on the way to Wadi Al Disah, I'd recommend picking up any snacks (or overnight camping food) in Tabuk. Gas station stores don't have much selection.
Don't drive off-road in a normal car – Unless you have a large 4×4 vehicle, avoid driving off the main paved road. It is very easy to get stuck in the sand, and it can take a while for someone else to pass by and help you out (I got stuck a few times while in Saudi Arabia 🙁 )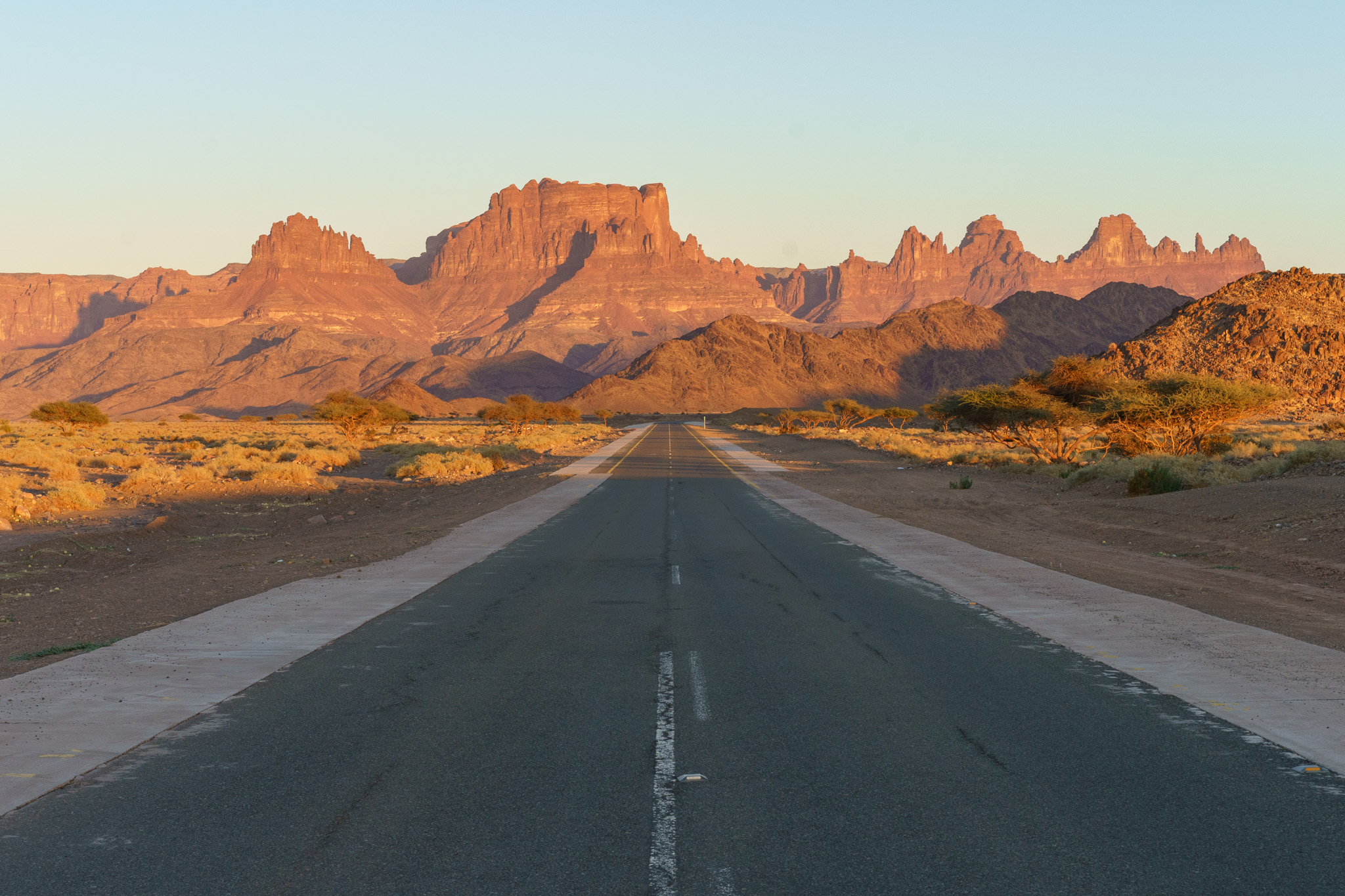 Wadi Al Disah Wrap-Up
I hope this post has helped you plan your trip to Wadi Al Disah! Feel free to ask me any questions that you have in the comments.
In the meantime, be sure to check out my other posts about Saudi Arabia: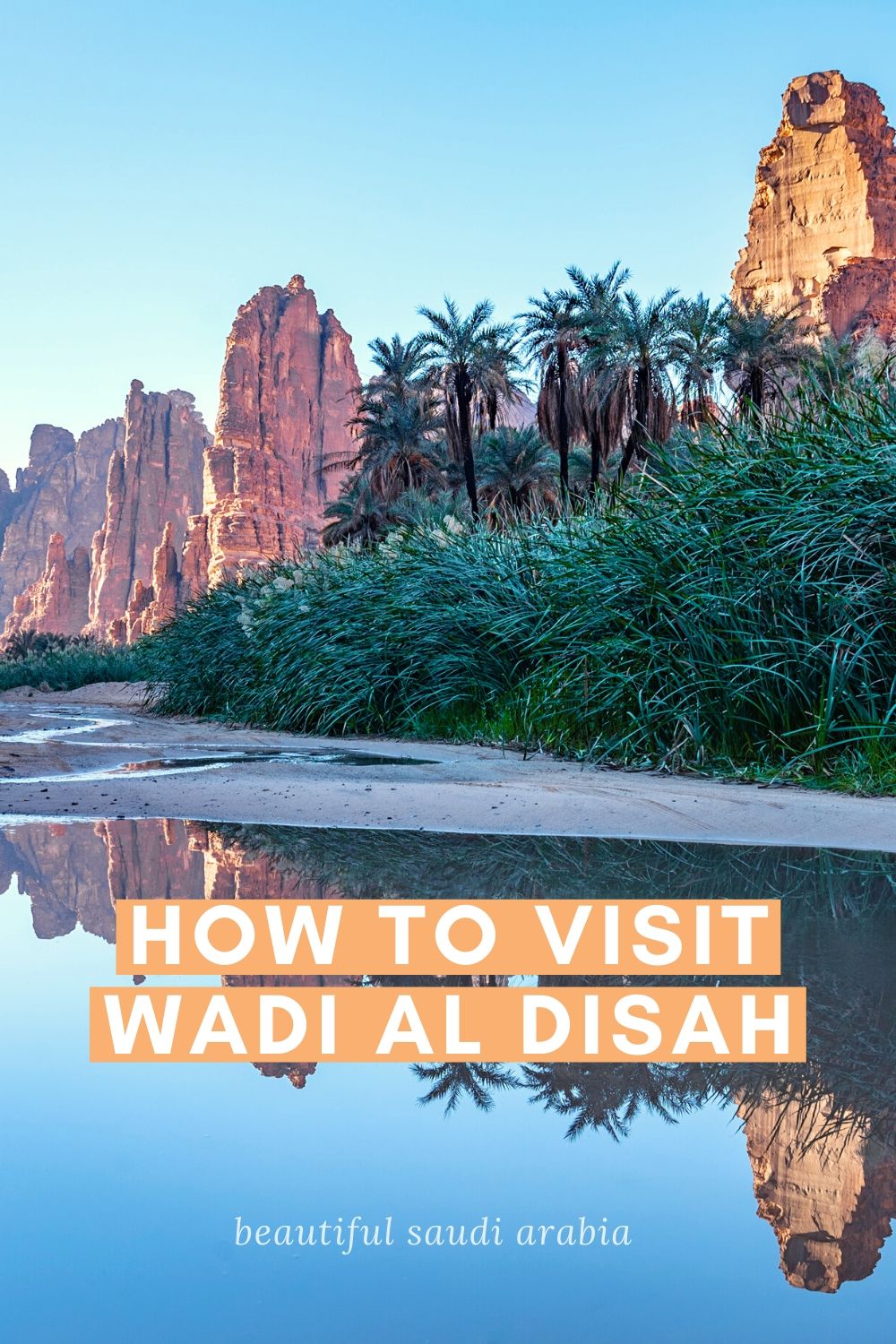 Yay transparency! There are affiliate links in this guide. If you book or buy something using my links, I'll make a bit of money at no extra cost to you.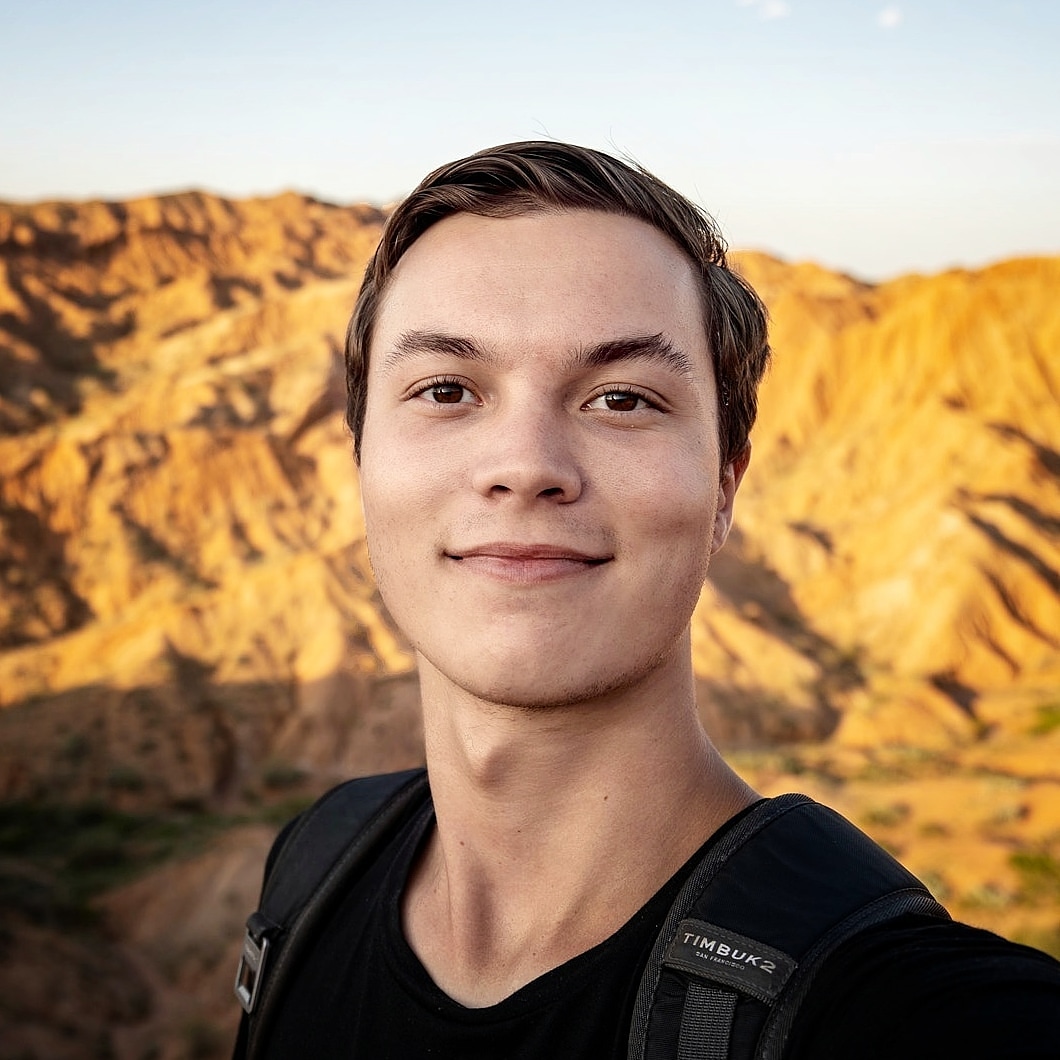 21-year old Canadian dude who loves to visit off-the-beaten-path places, climb tall mountains, and try delicious foods.